Booklet
Are You Ready for Full-time Freelance?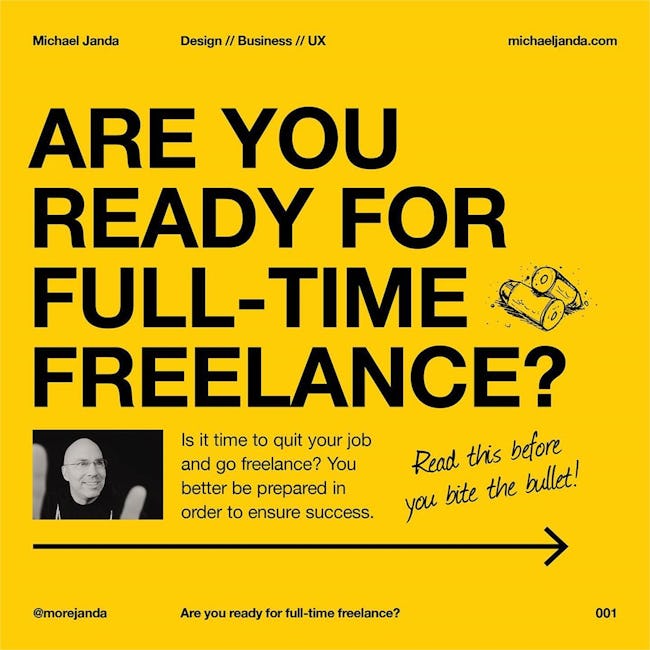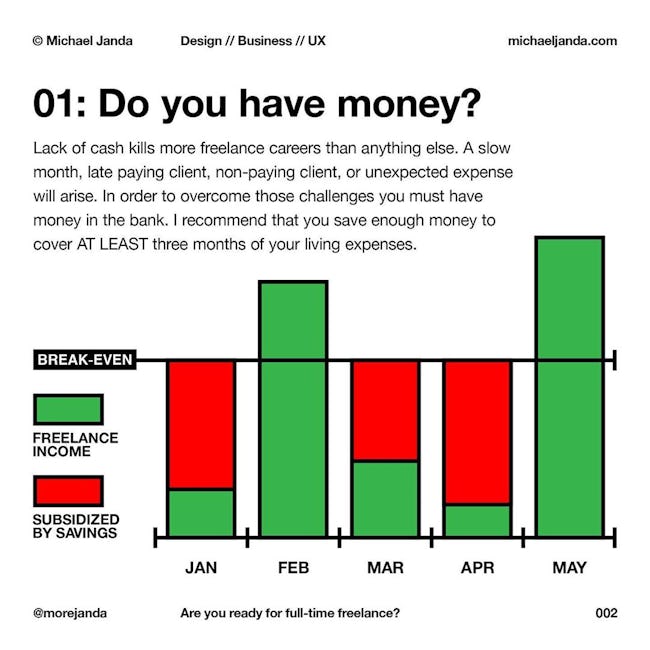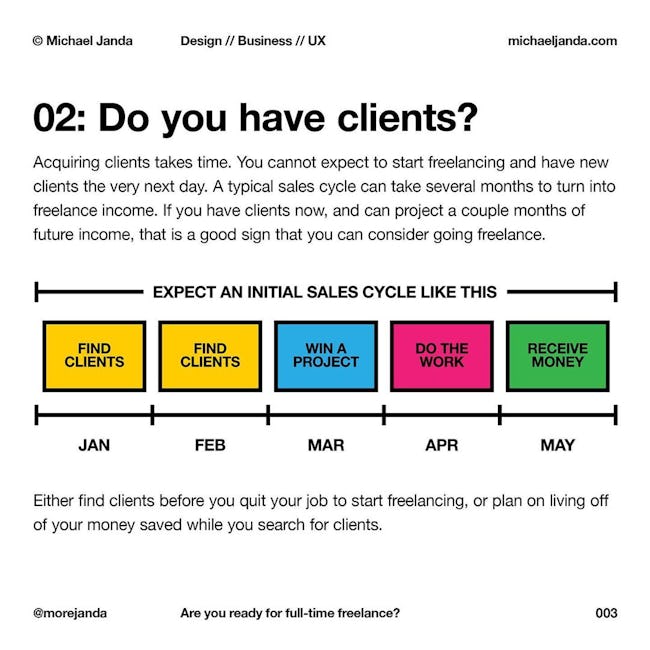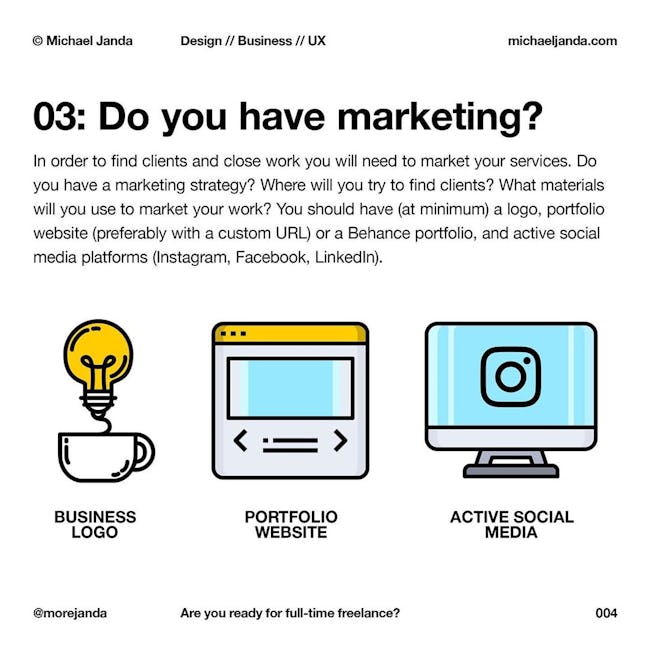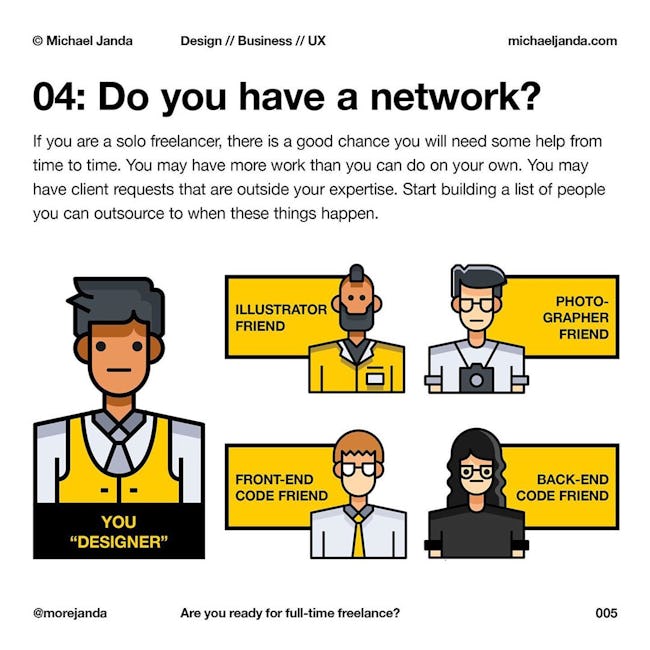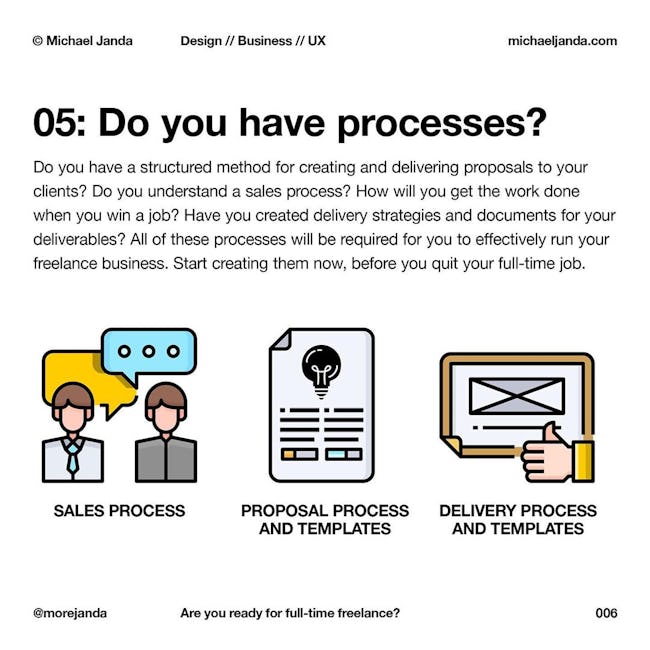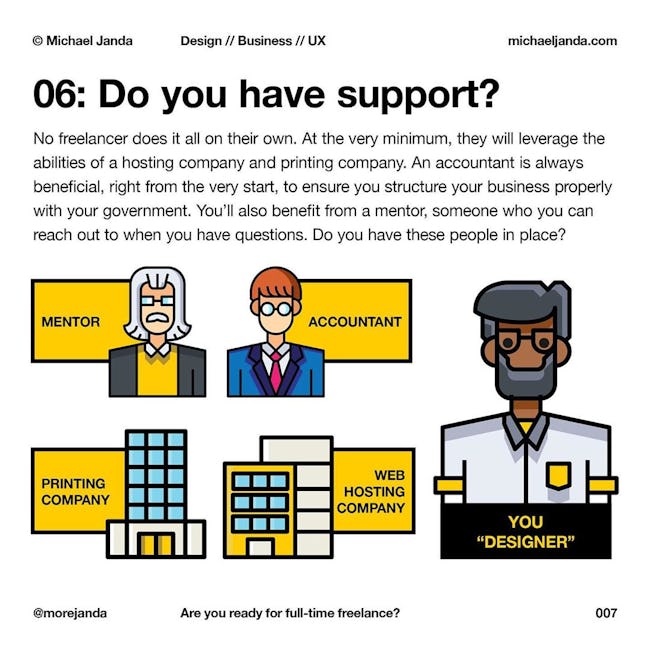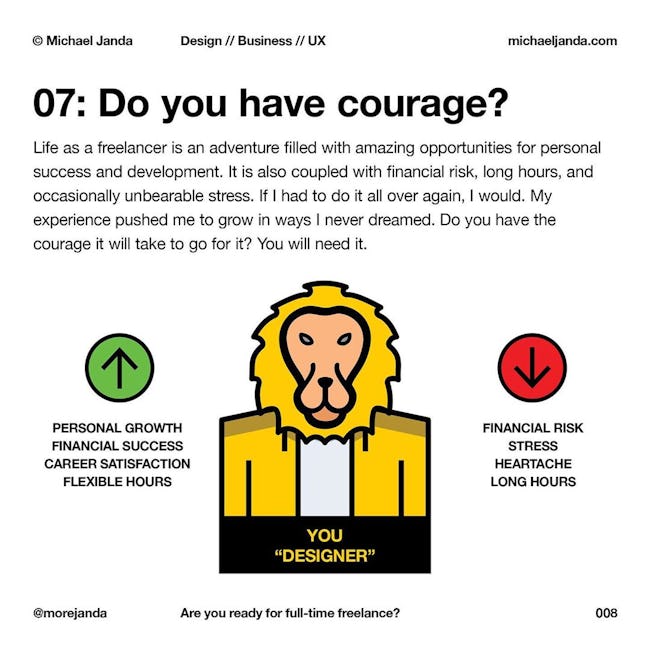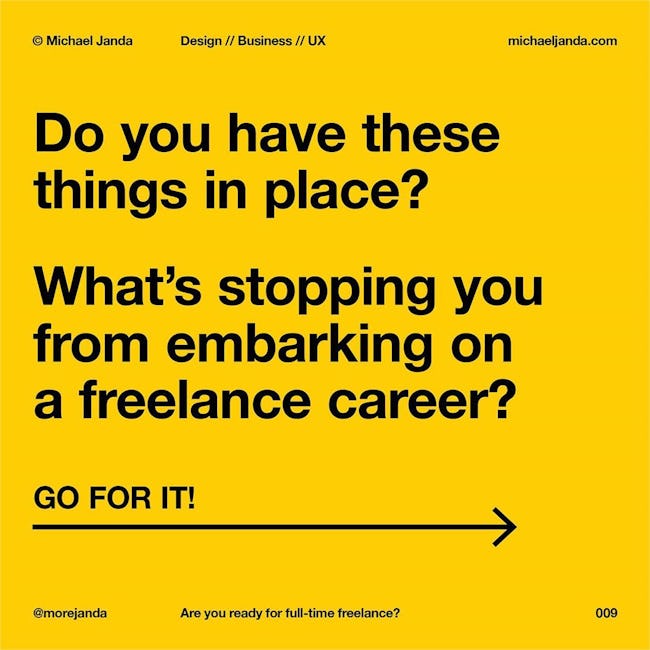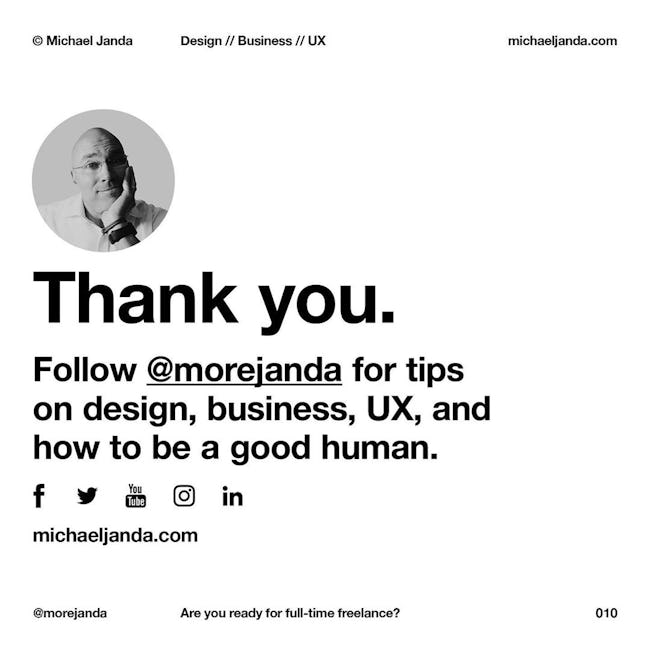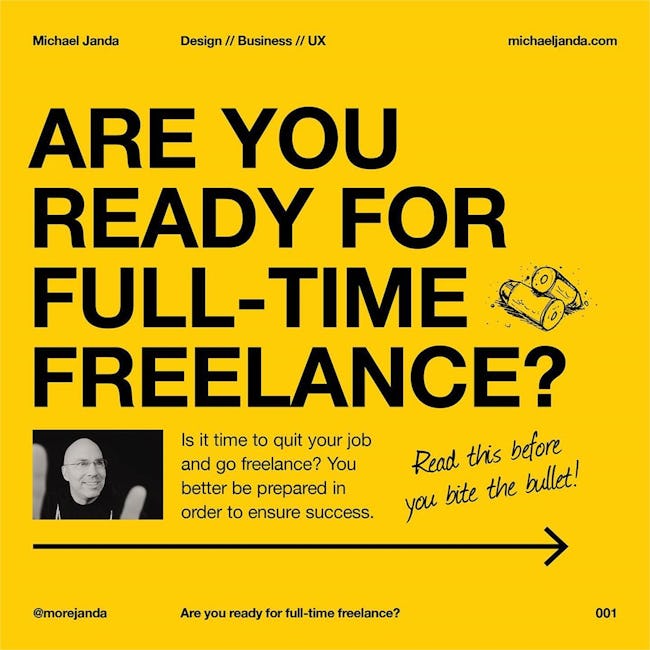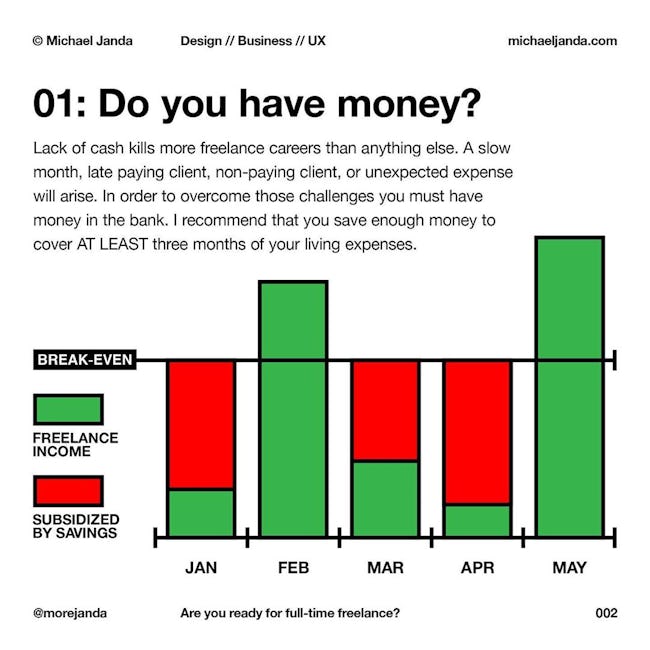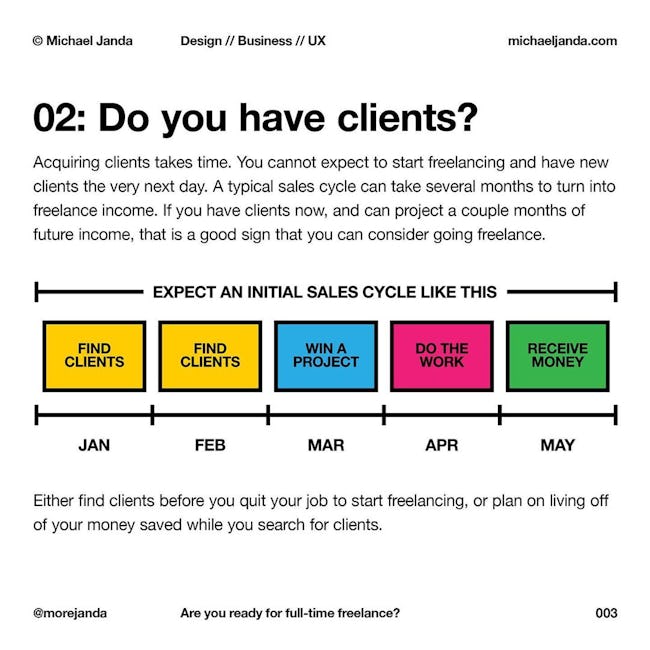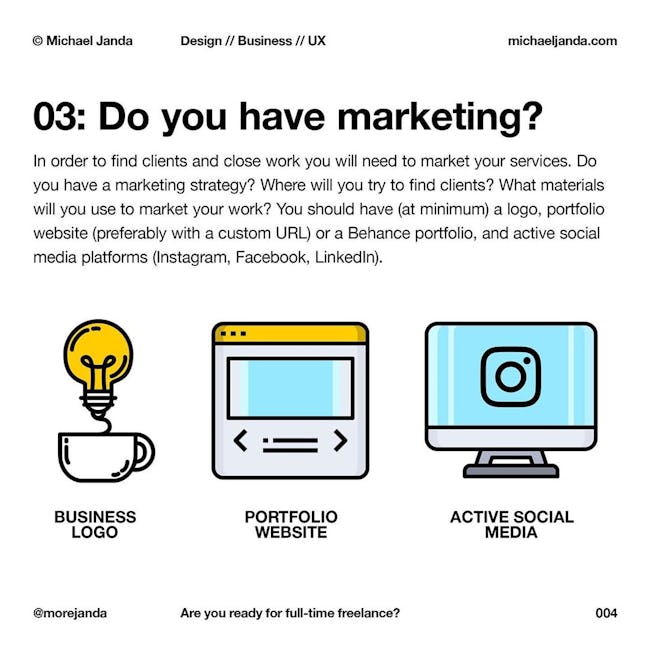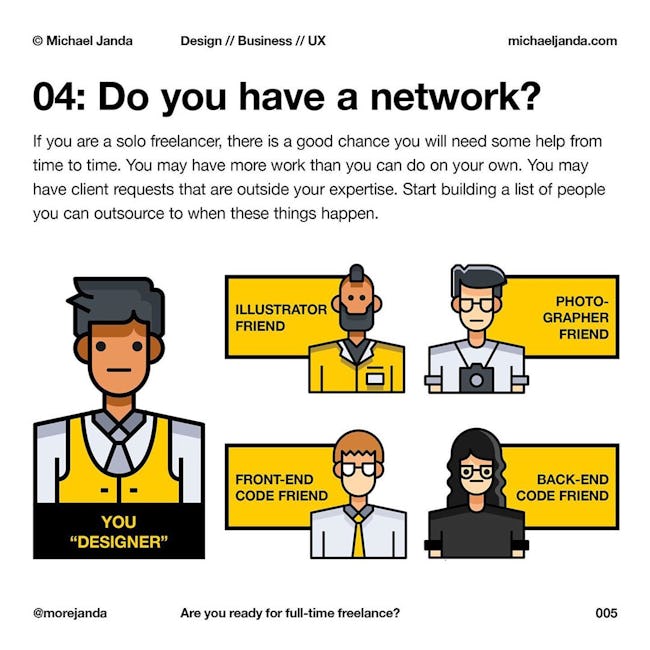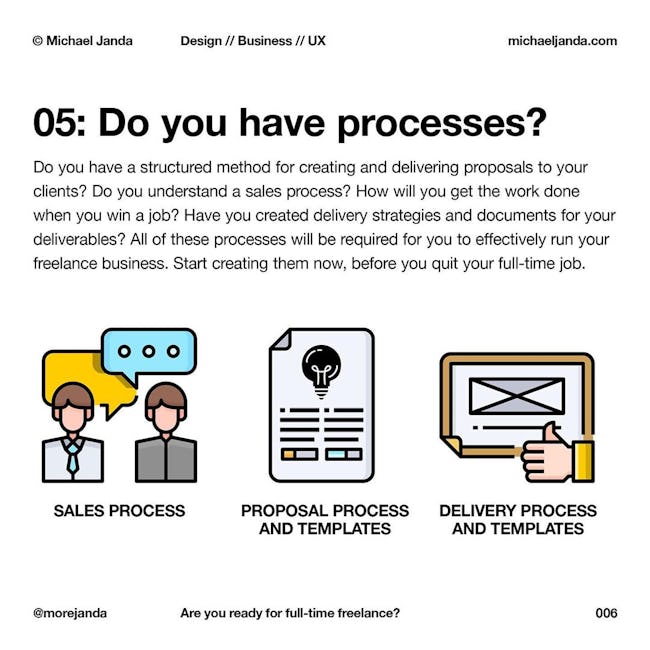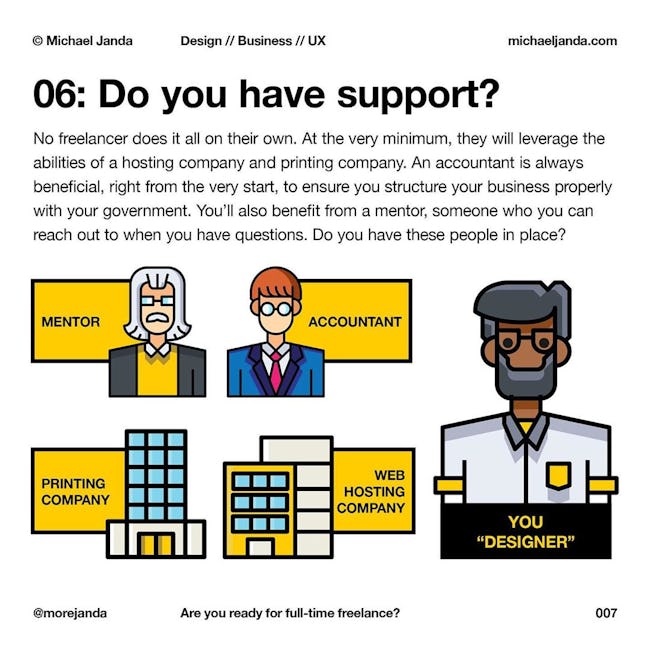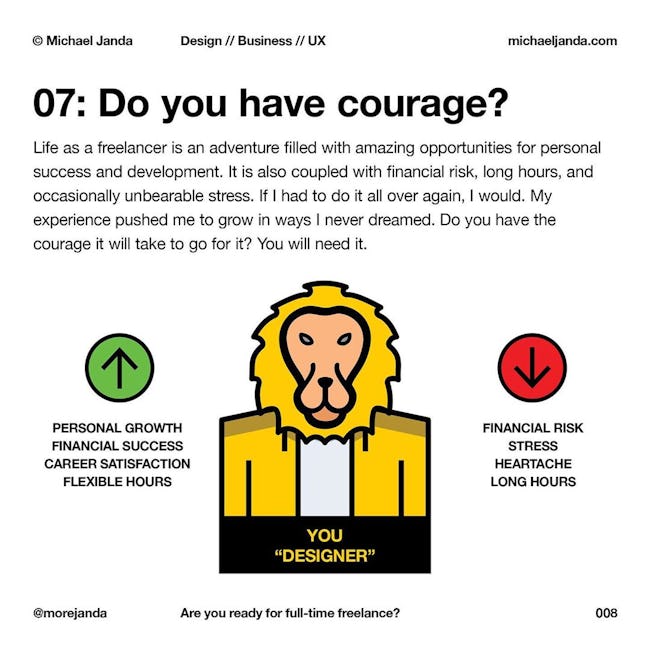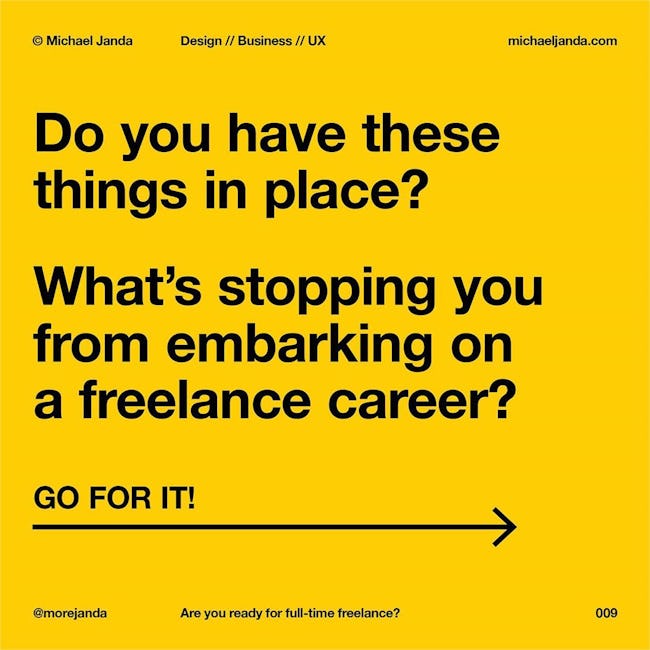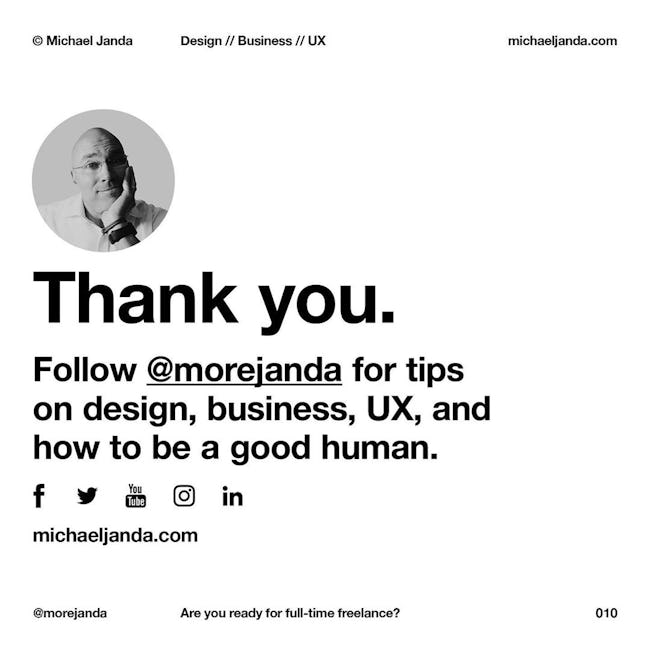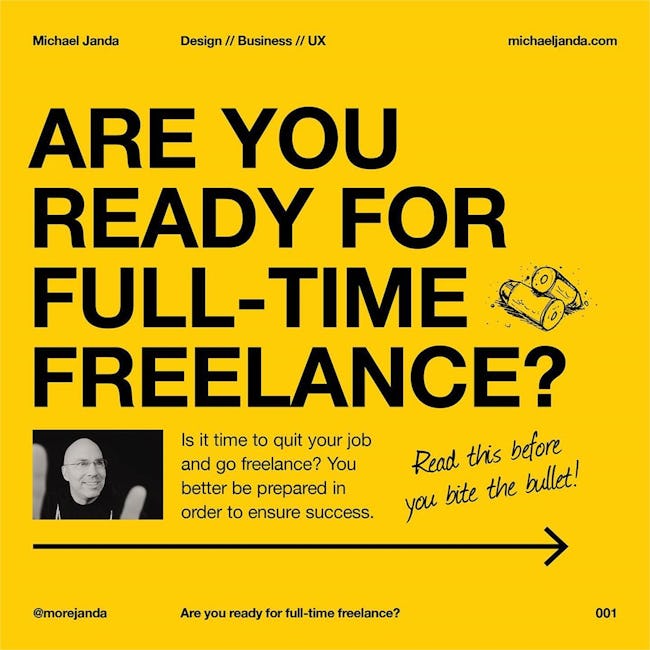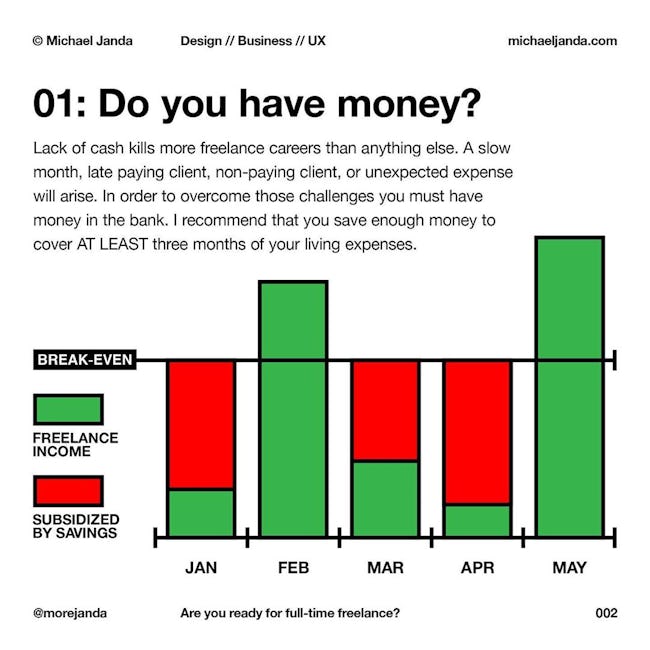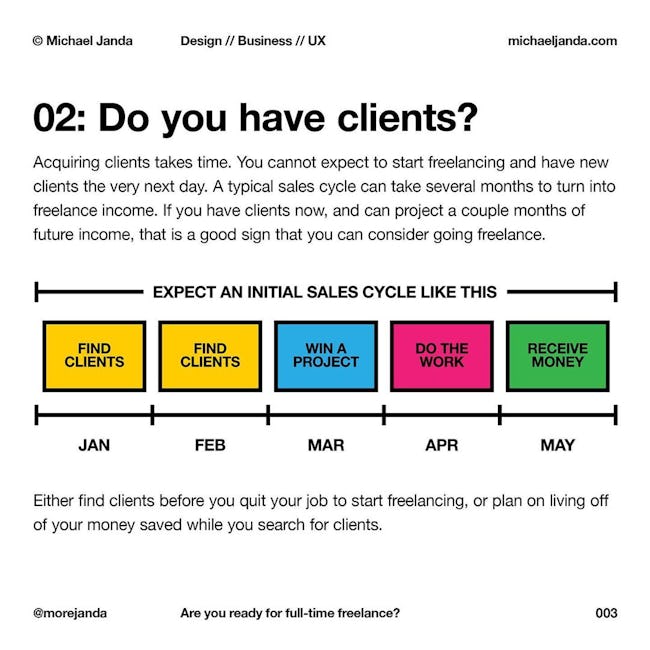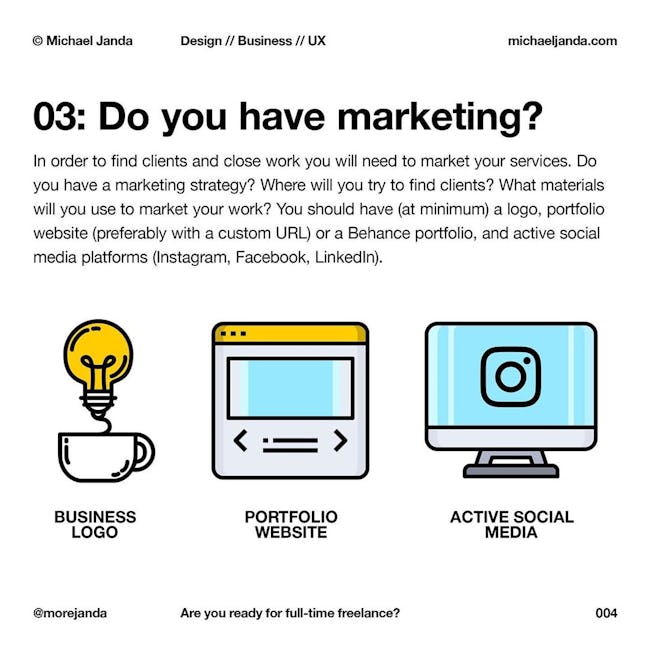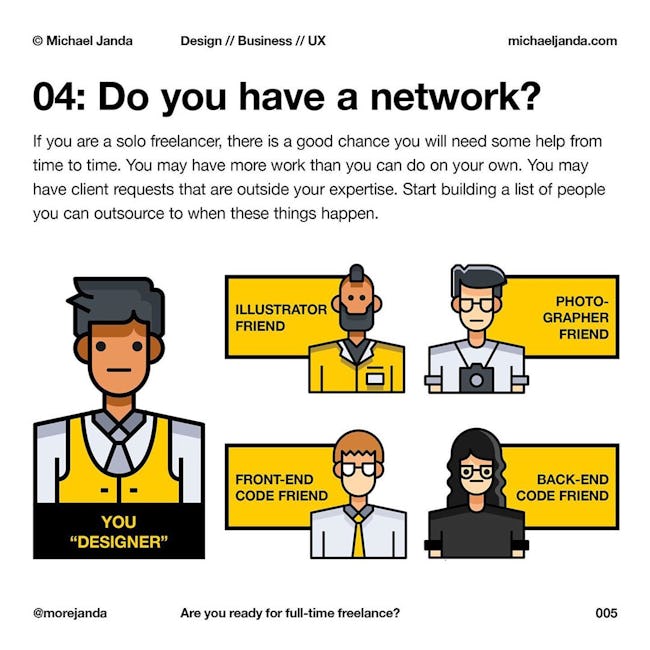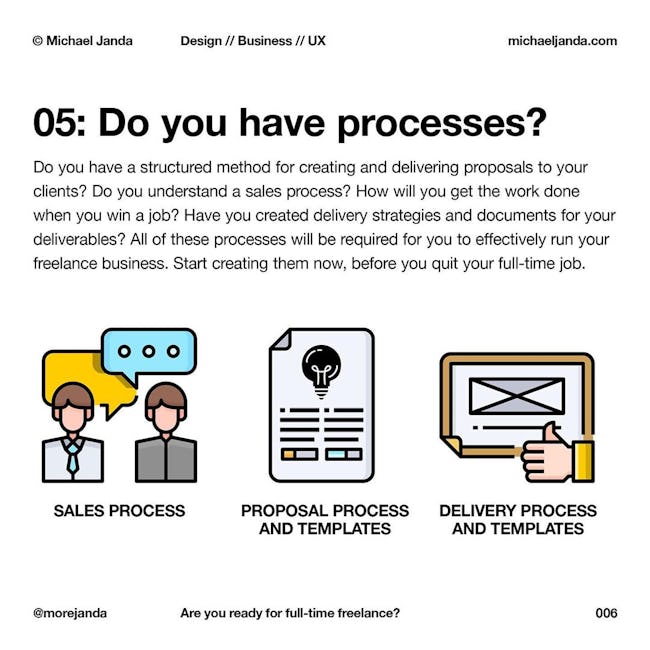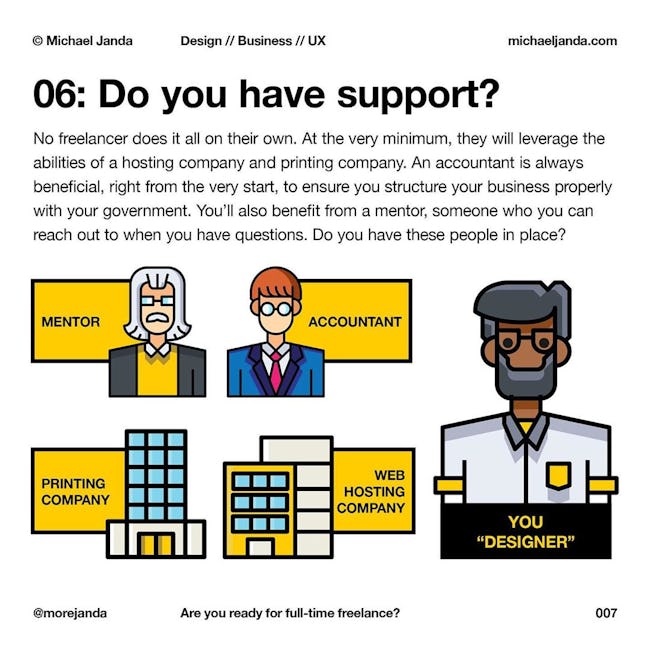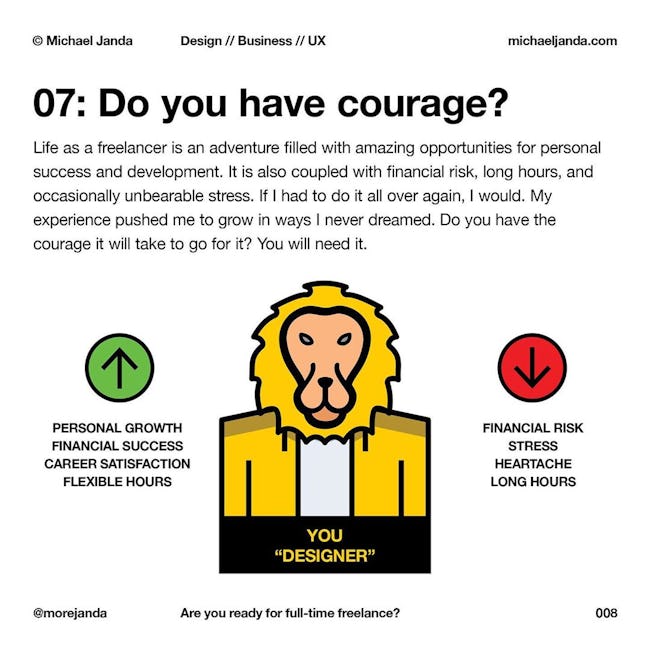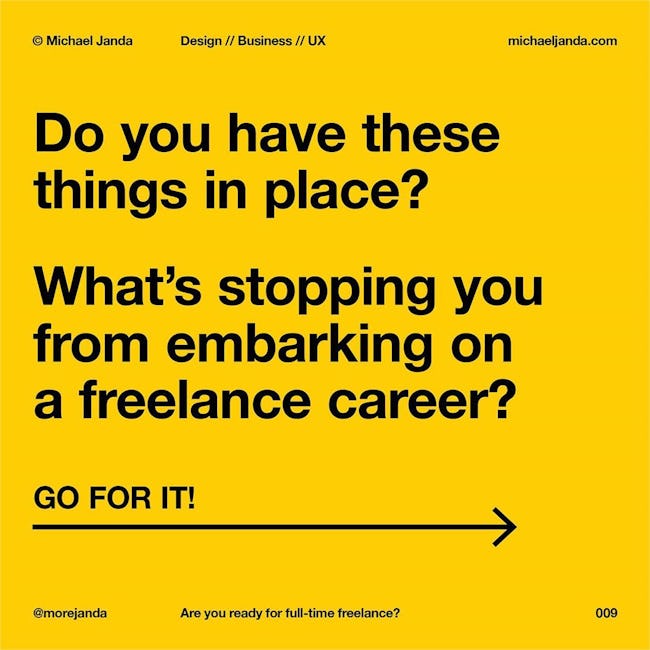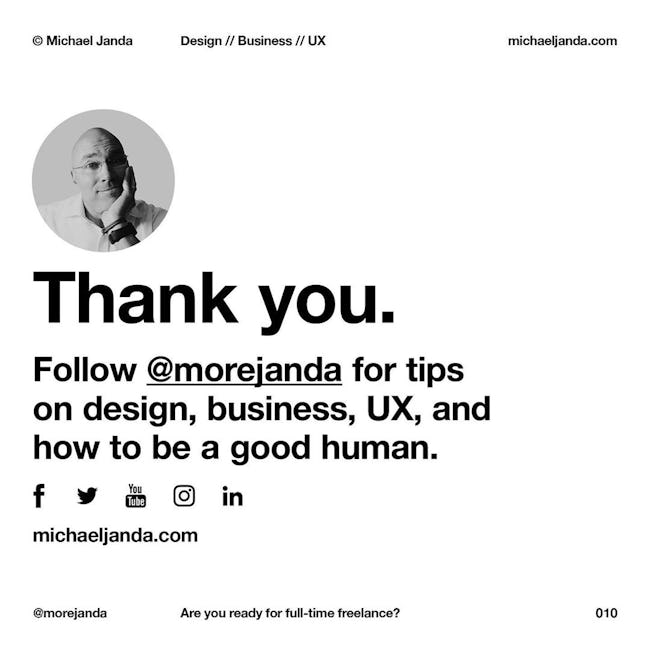 ARE YOU READY FOR FULL-TIME FREELANCE?
Do you have money? // Lack of cash kills more freelance careers than anything else.
Do you have clients? // Acquiring clients takes time. You cannot expect to start freelancing and have new clients the very next day.
Do you have marketing? // In order to find clients and close work you will need to market your services. Do you have a marketing strategy? Where will you try to find clients?
Do you have a network? // If you are a solo freelancer, there is a good chance you will need some help from time to time.
Do you have processes? // Do you have a structured method for creating and delivering proposals to your clients? Do you understand a sales process? How will you get the work done when you win a job?
Do you have support? // No freelancer does it all on their own. At the very minimum, they will leverage the abilities of a hosting company and printing company. An accountant is always beneficial, right from the very start, to ensure you structure your business properly with your government. You'll also benefit from a mentor, someone who you can reach out to when you have questions.
Do you have courage? // Do you have the courage it will take to go for it? You will need it.
More booklets by Michael Janda
More Personal Development booklets
Your recently viewed booklets
See all booklets