Booklet
All About Paint Brushes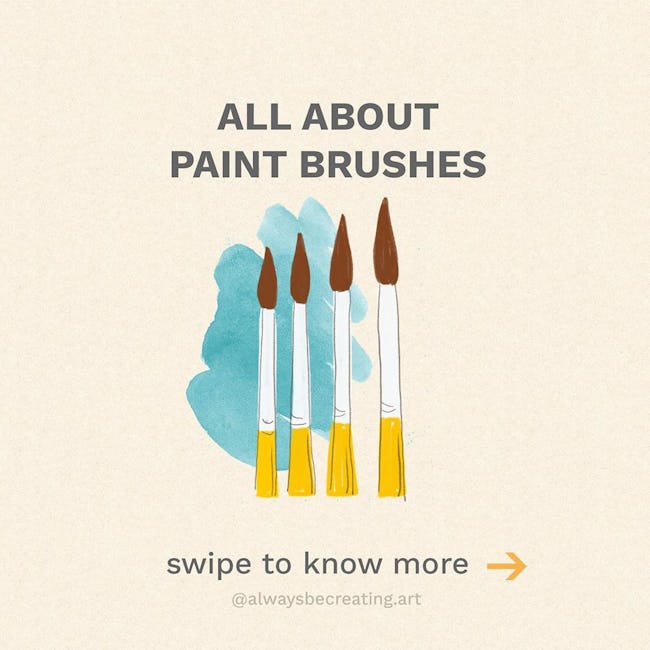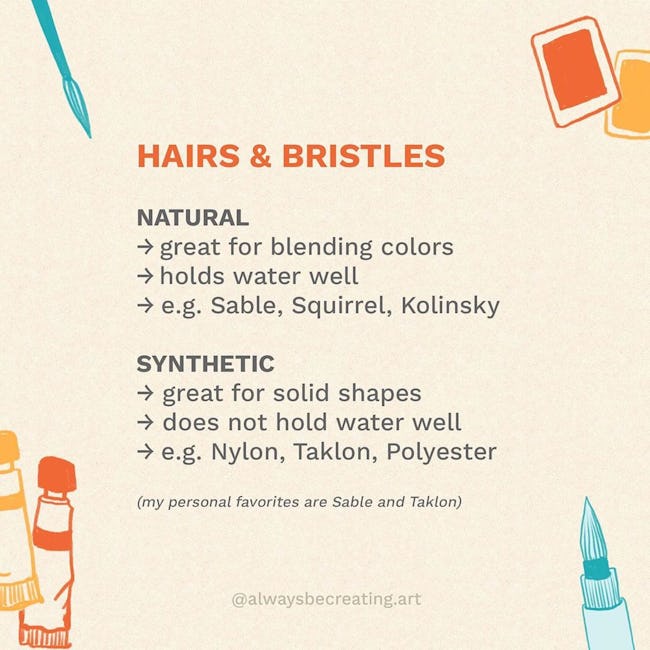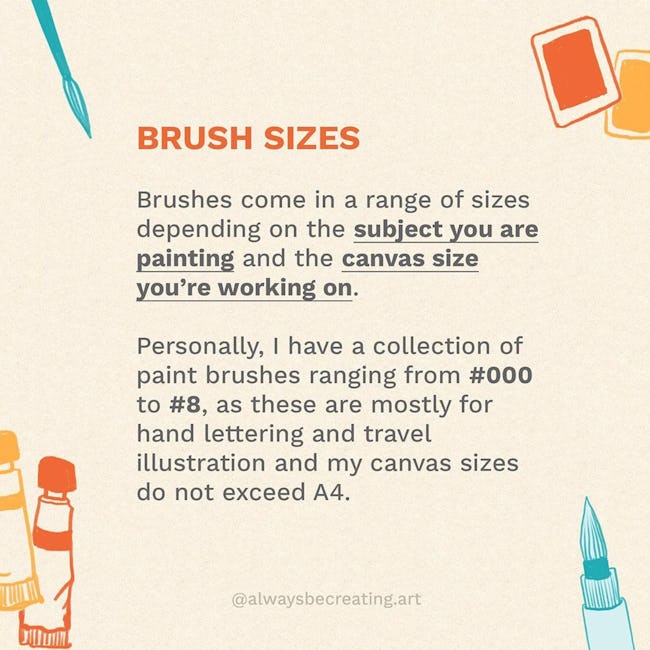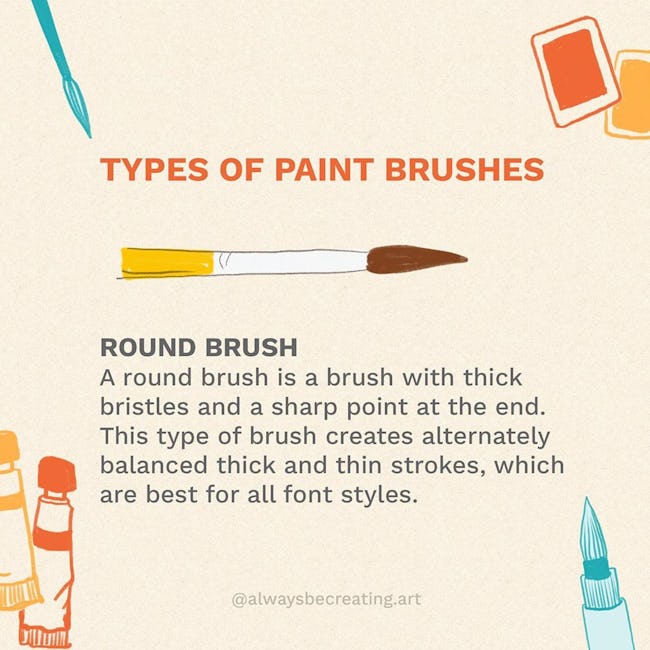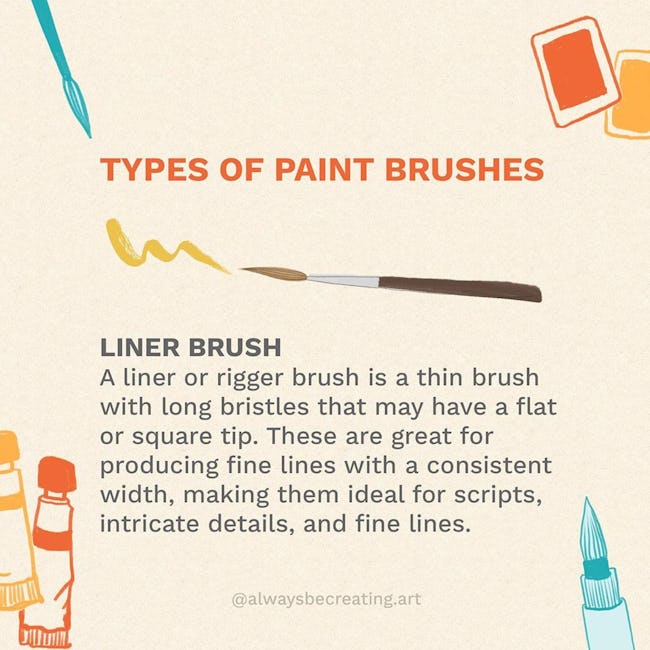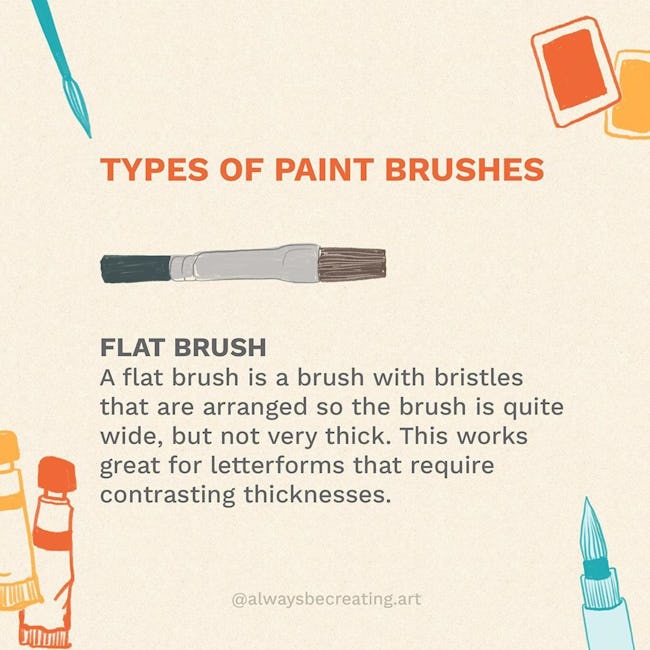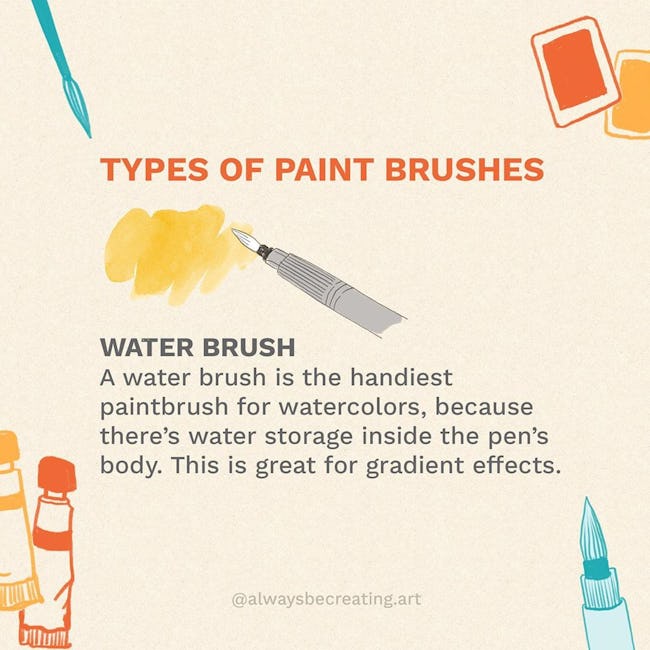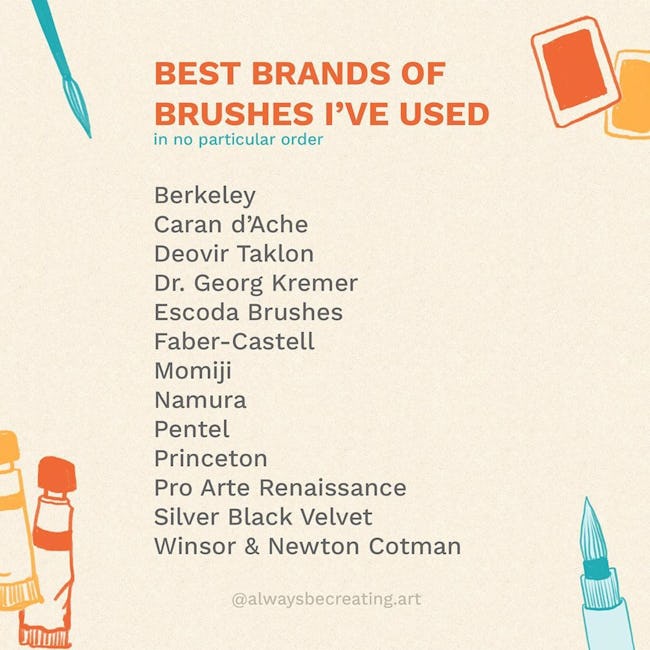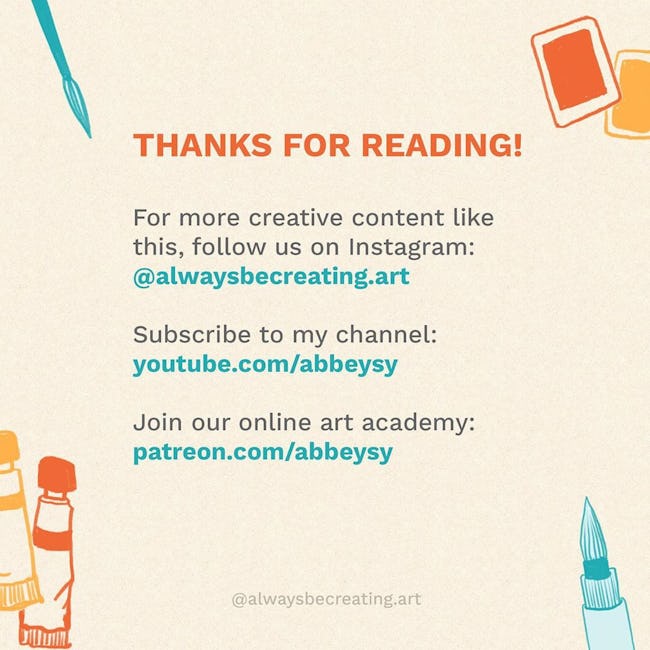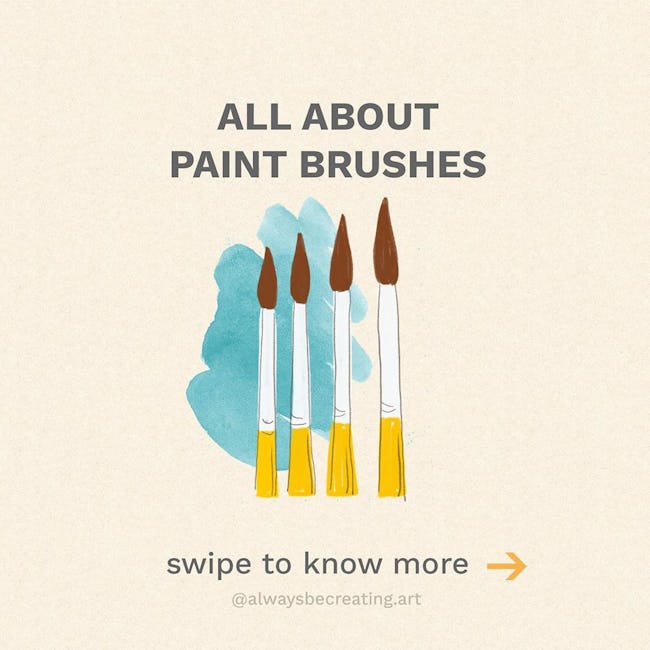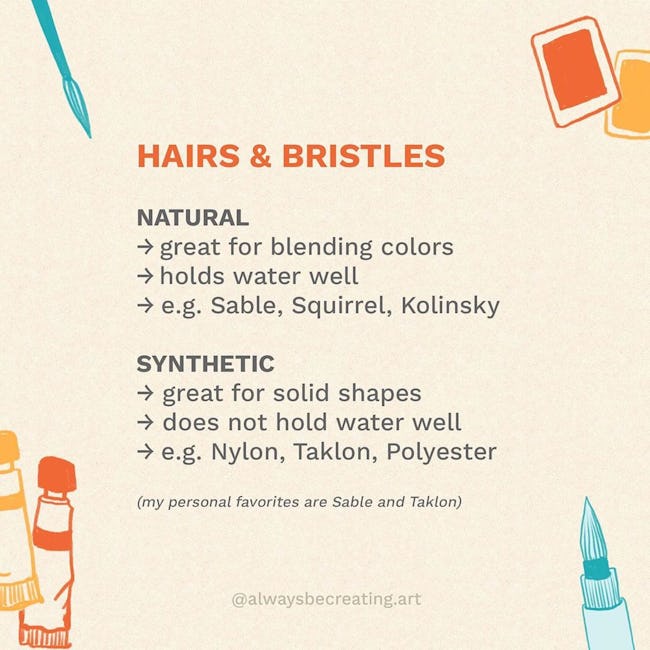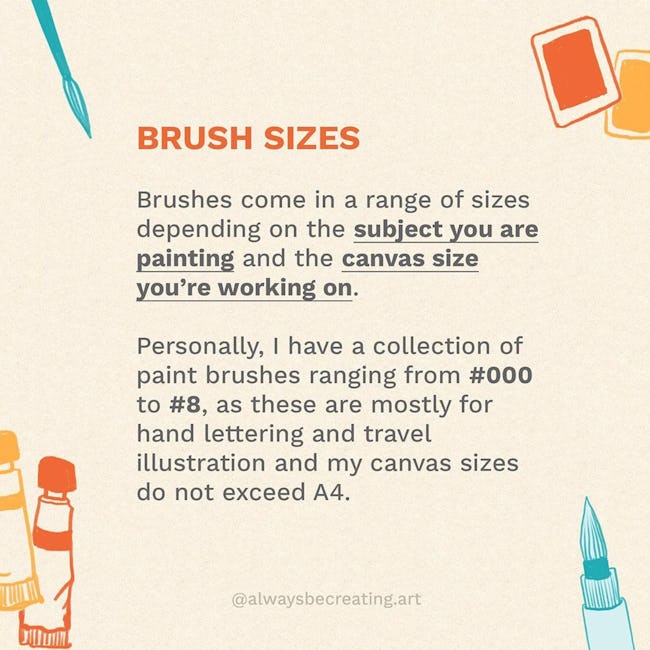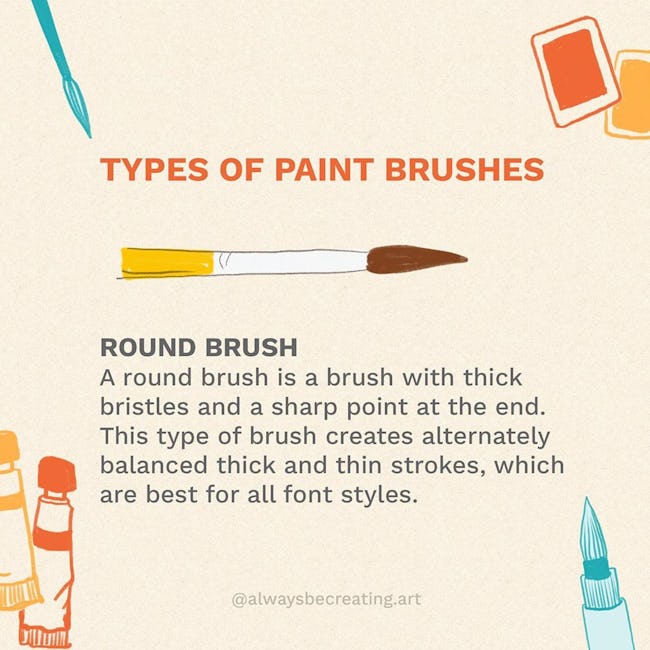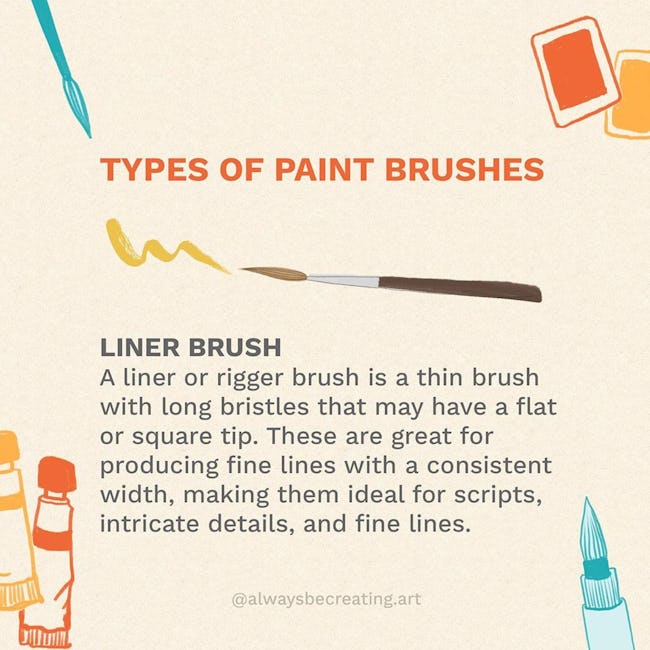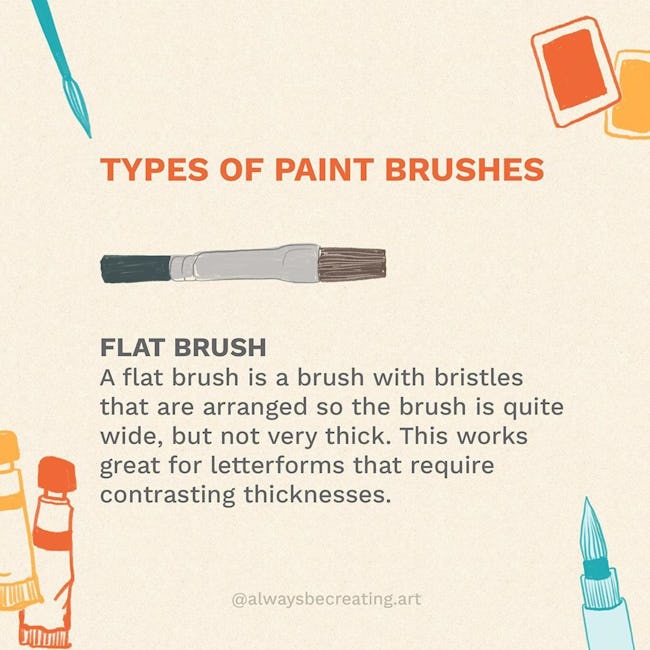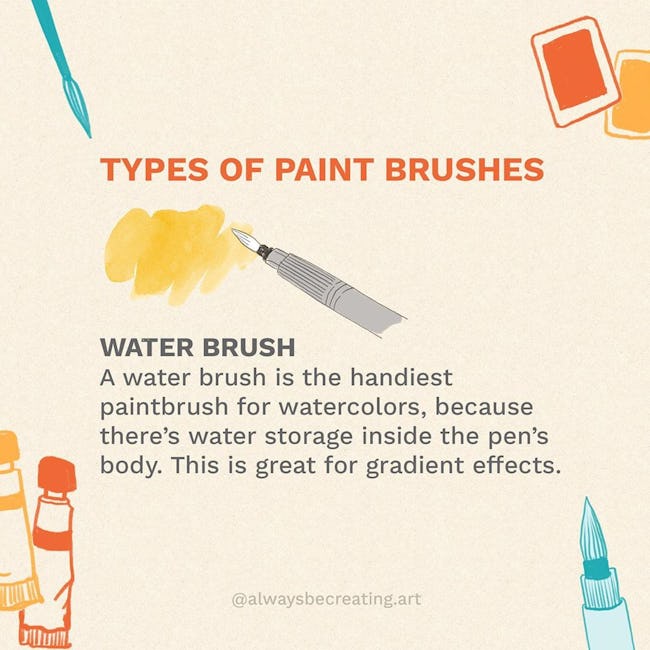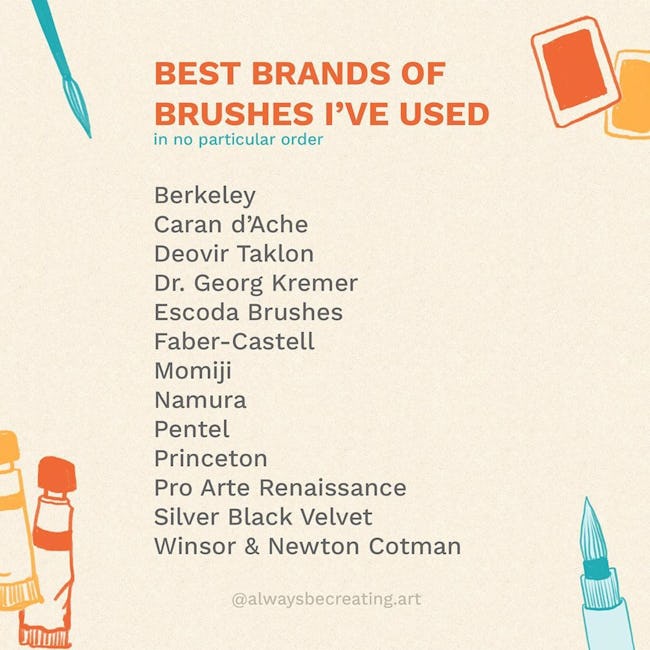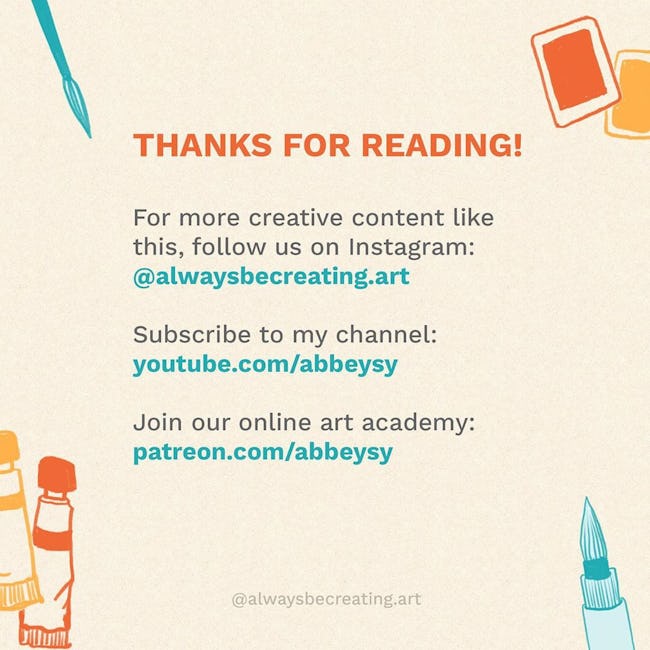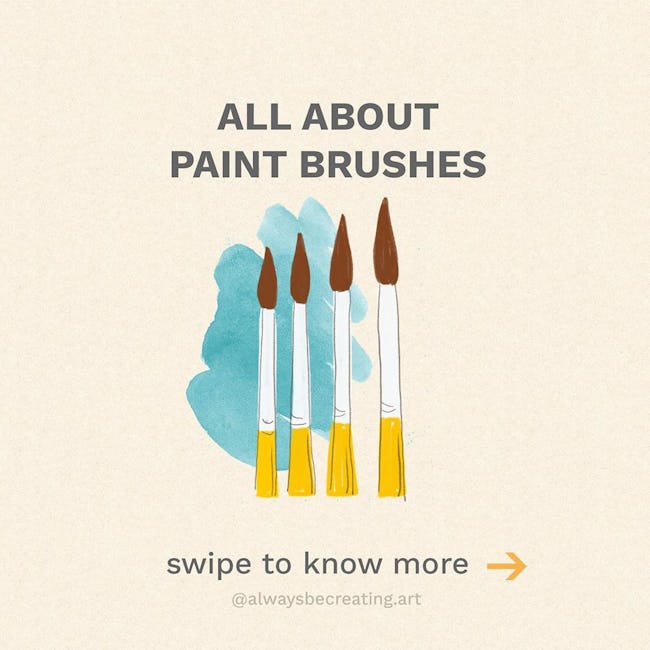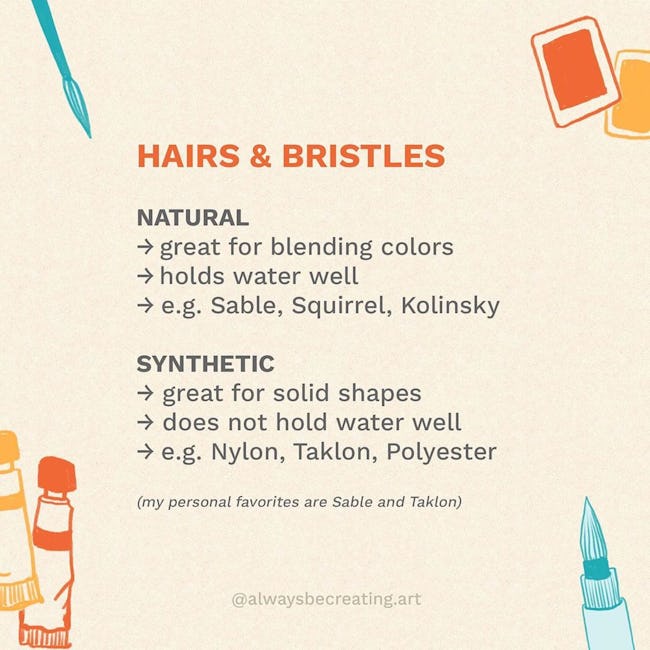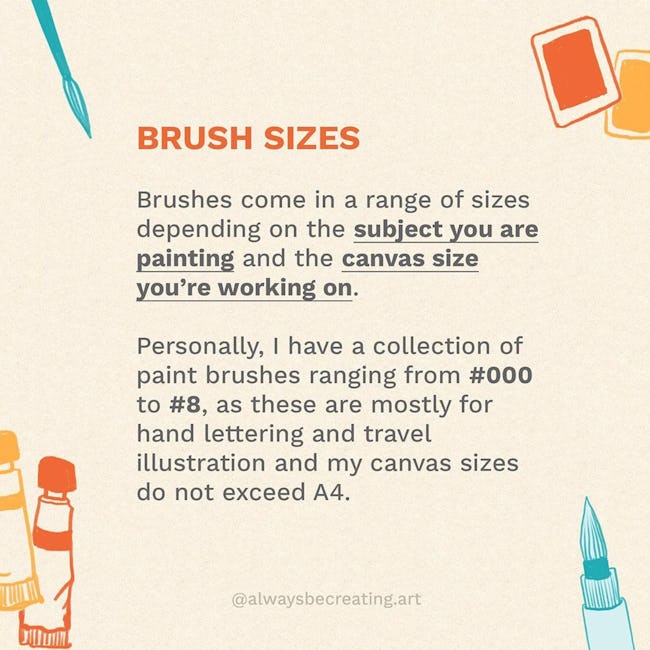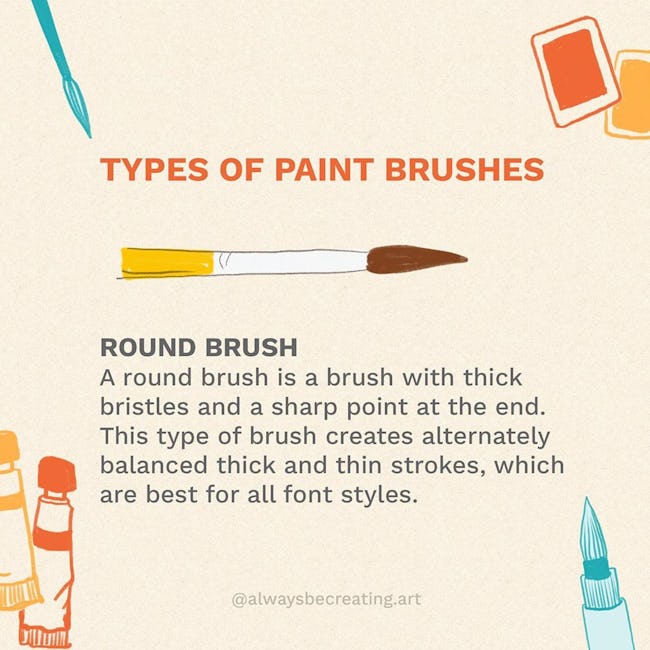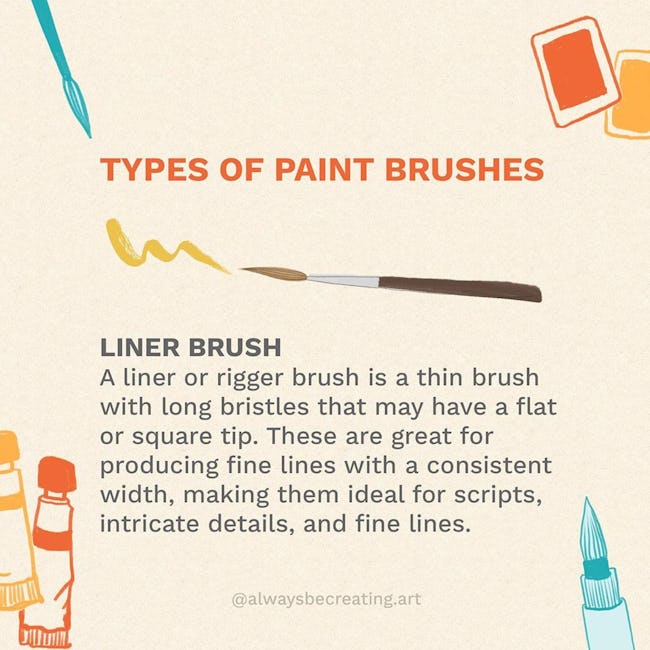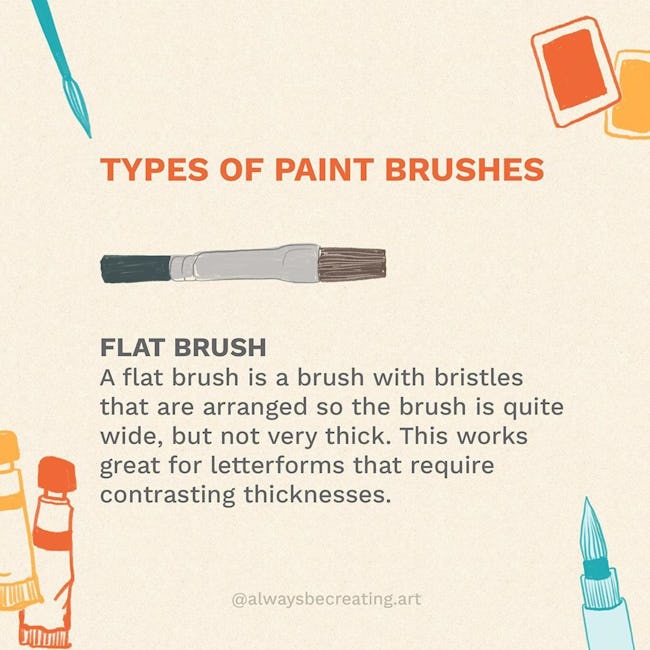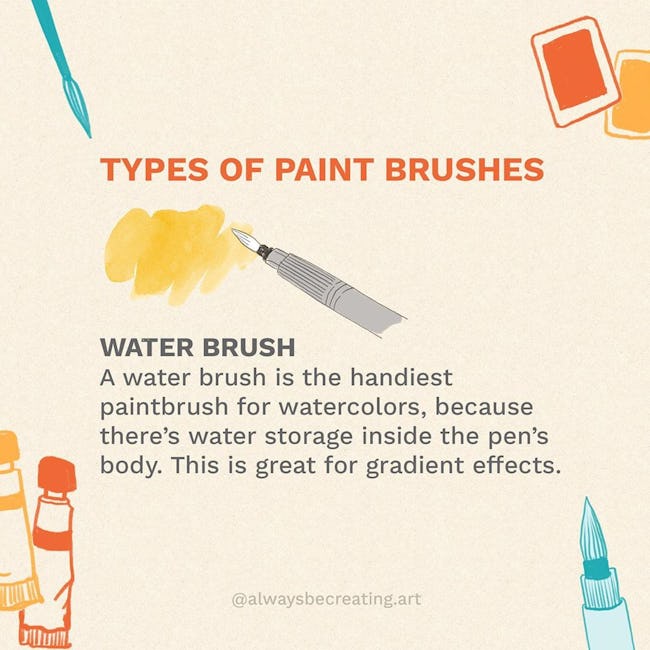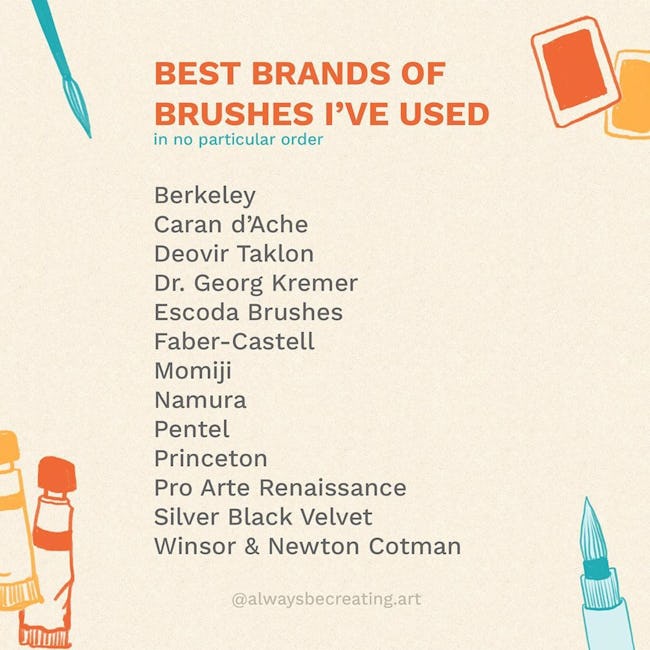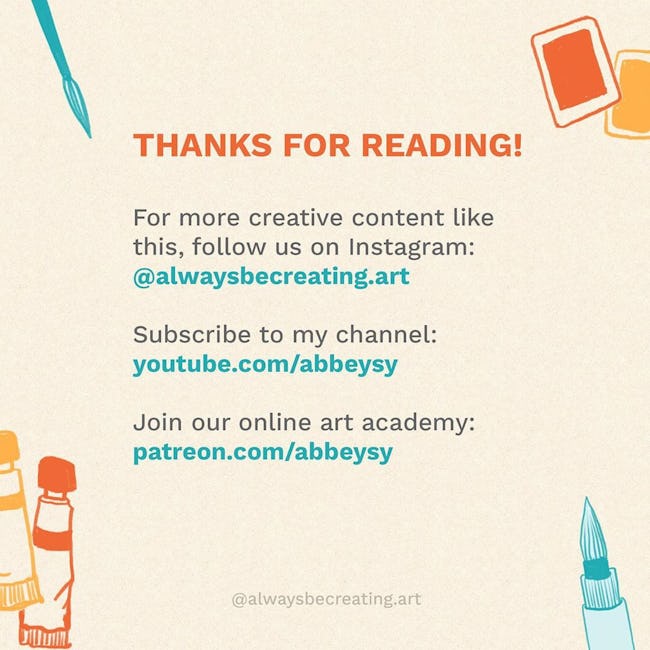 All About Paint Brushes
HAIRS & BRISTLES
NATURAL
-great for blending colors
-holds water well
-e.g. Sable, Squirrel, Kolinsky
SYNTHETIC
-great for solid shapes
-does not hold water well
-e.g. Nylon, Taklon, Polyester
BRUSH SIZES
Brushes come in a range of sizes depending on the subject you are painting and the canvas size you're working on.
Personally, I have a collection of paint brushes ranging from #000 to #8, as these are mostly for hand lettering and travel illustration and my canvas sizes do not exceed A4.
TYPES OF PAINT BRUSHES
ROUND BRUSH
A round brush is a brush with thick bristles and a sharp point at the end. This type of brush creates alternately balanced thick and thin strokes, which are best for all font styles.
TYPES OF PAINT BRUSHES
LINER BRUSH
A liner or rigger brush is a thin brush with long bristles that may have a flat or square tip. These are great for producing fine lines with a consistent width, making them ideal for scripts, intricate details, and fine lines.
TYPES OF PAINT BRUSHES
FLAT BRUSH
A flat brush is a brush with bristles that are arranged so the brush is quite wide, but not very thick. This works great for letterforms that require contrasting thicknesses.
TYPES OF PAINT BRUSHES WATER BRUSH
A water brush is the handiest paintbrush for watercolors, because there's water storage inside the pen's body. This is great for gradient effects.
BEST BRANDS OF BRUSHES I'VE USED
in no particular order
-Berkeley
-Caran d'Ache
-Deovir Taklon
-Dr. Georg Kremer
-Escoda Brushes
-Faber-Castell
-Momiji
-NamuraPentel
-Princeton
-Pro Arte Renaissance
-Silver Black Velvet
-Winsor & Newton Cotman
More booklets by Abbey Sy
More Lifestyle booklets
Your recently viewed booklets
See all booklets