Booklet
Adobe XD Create Amazing Carousel Fast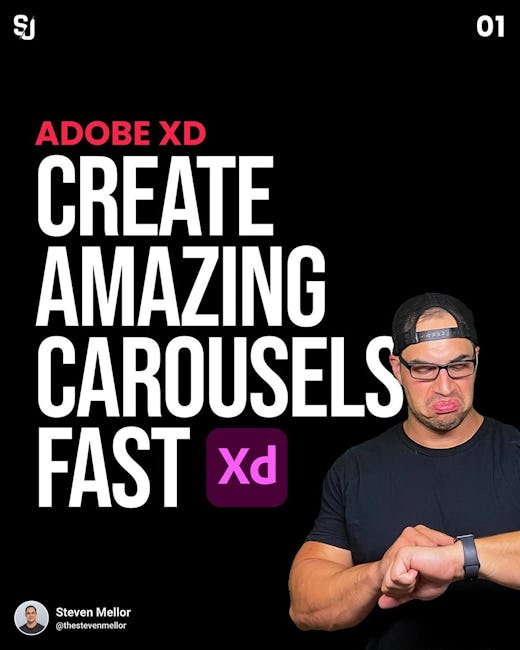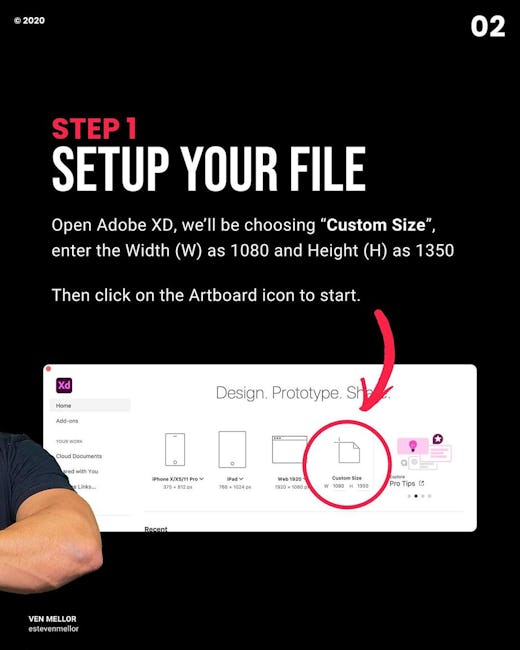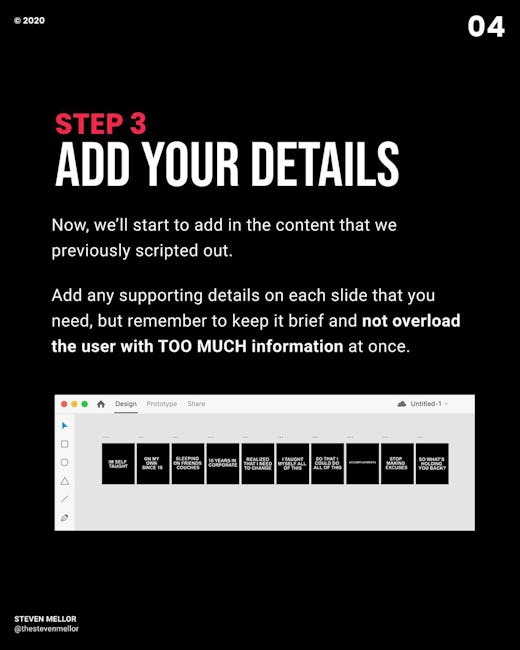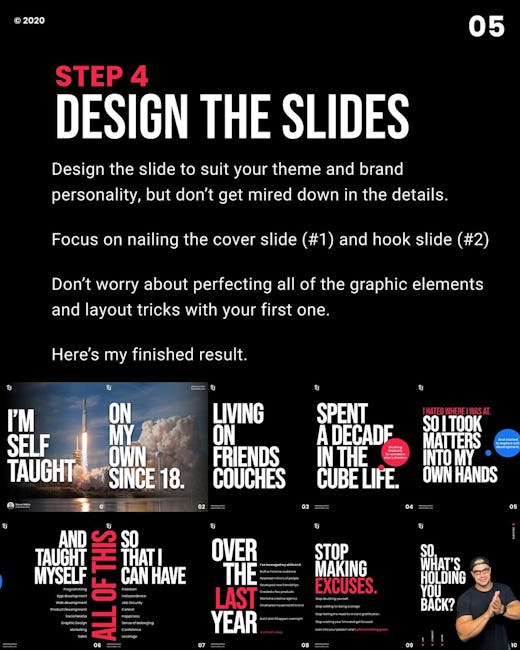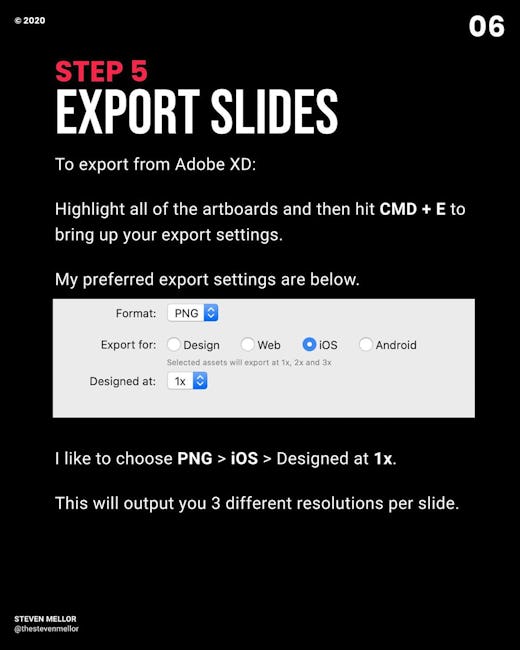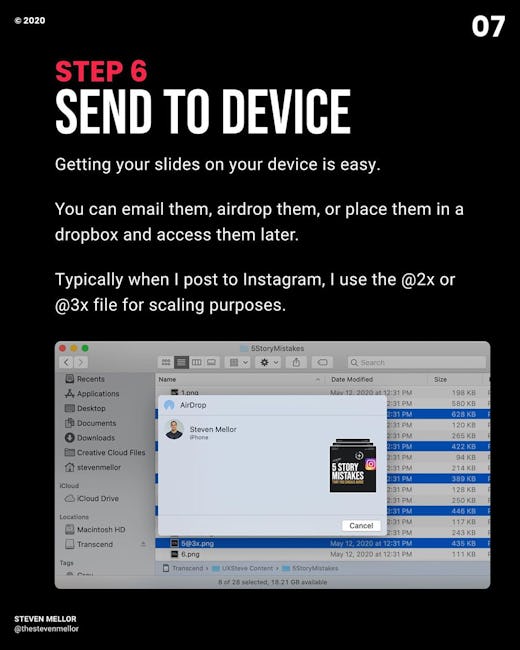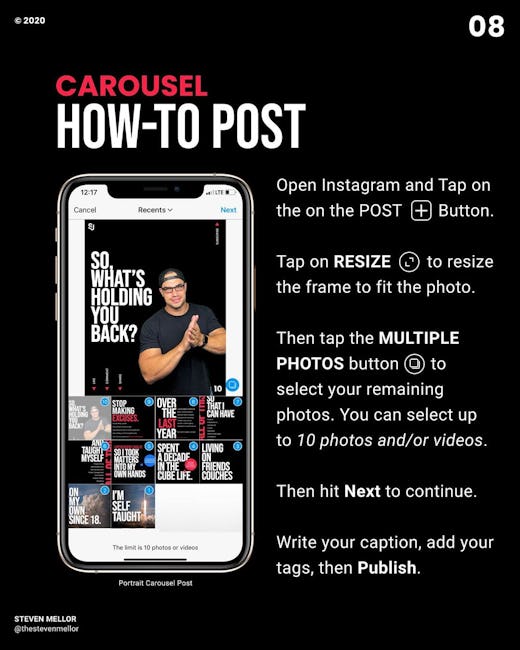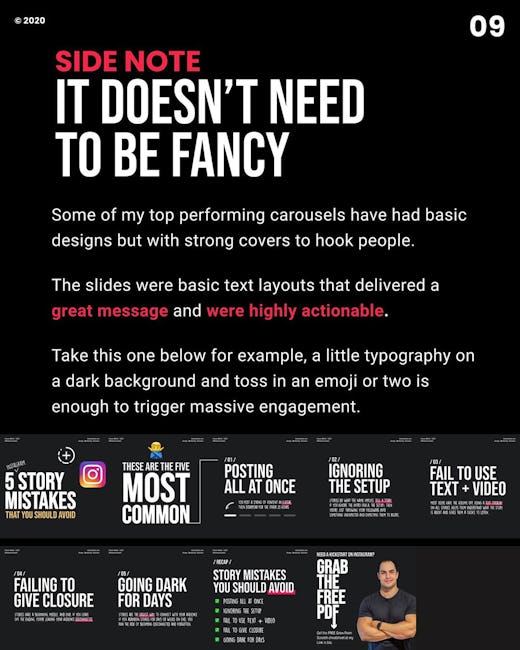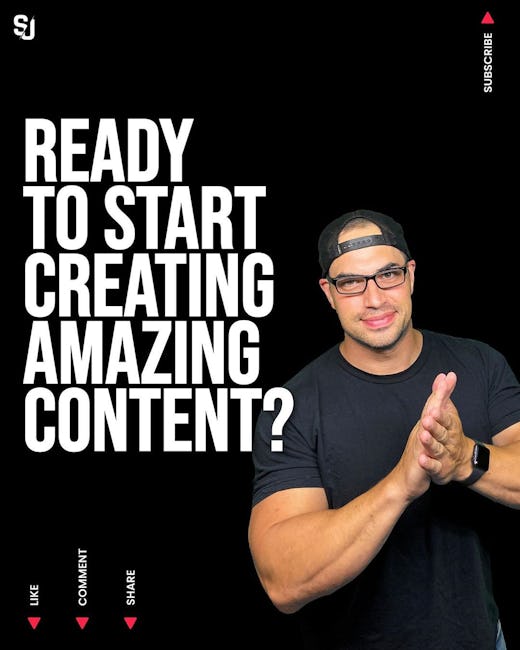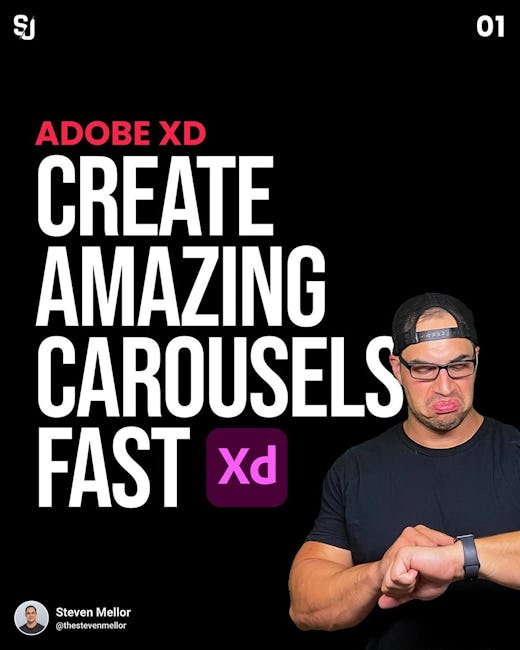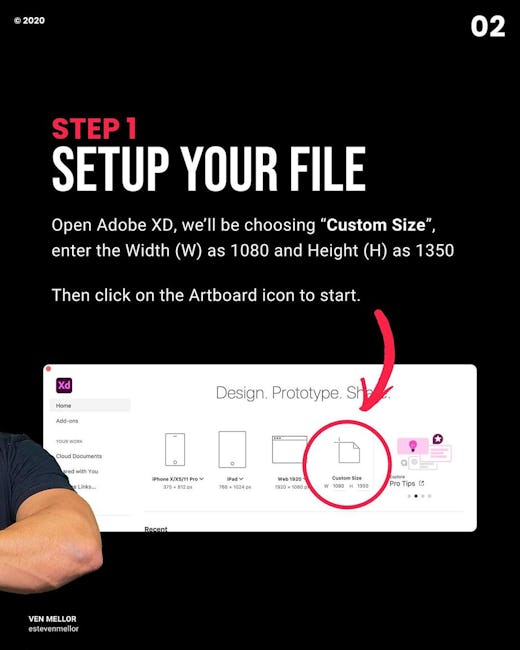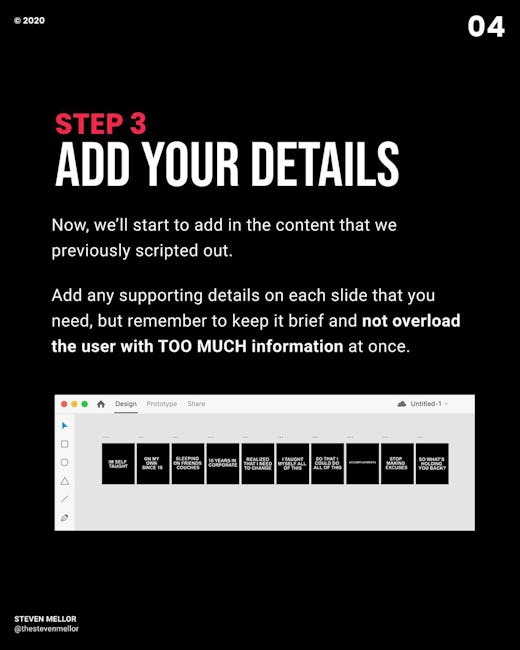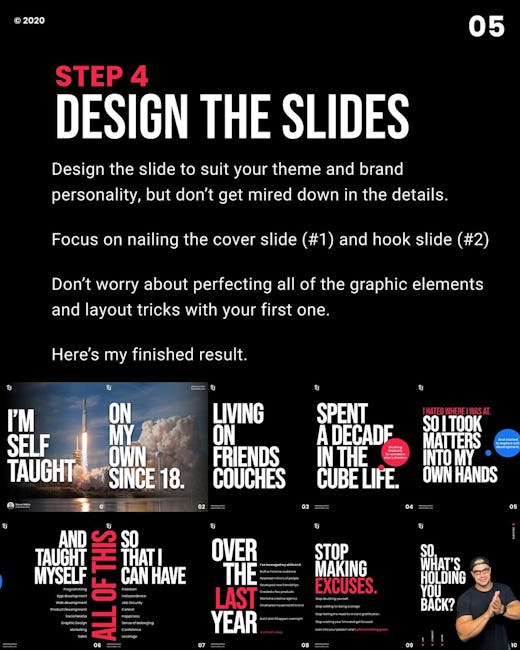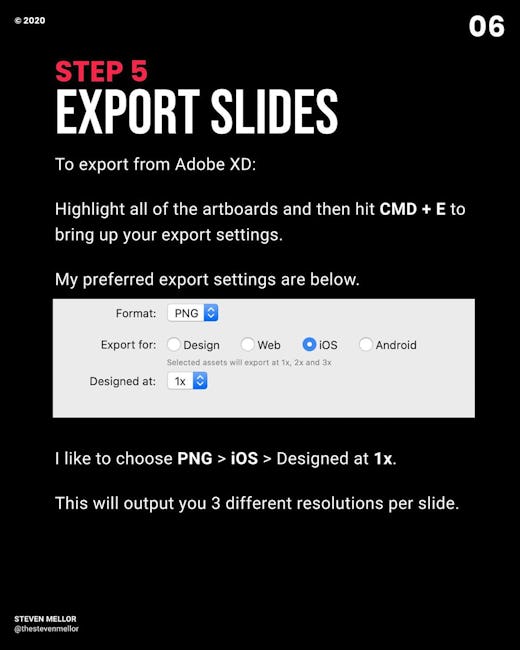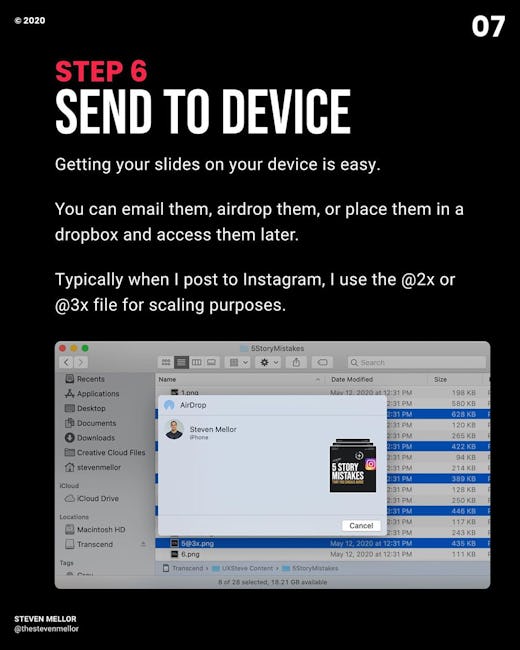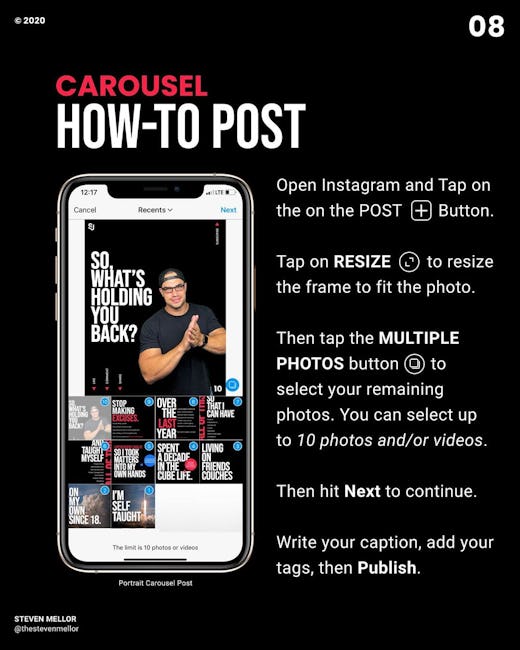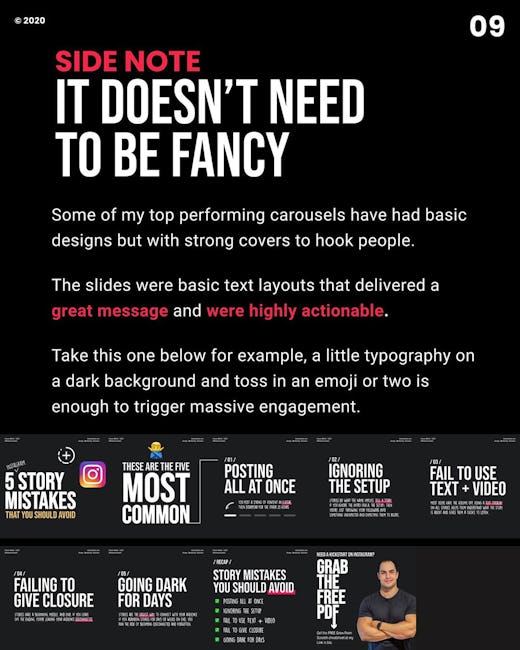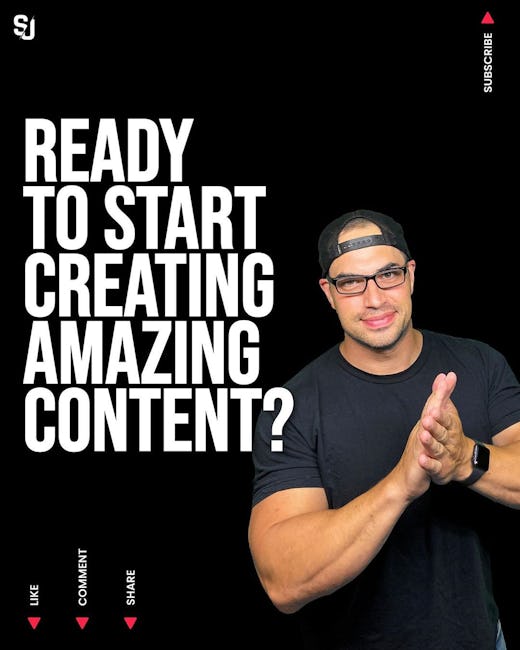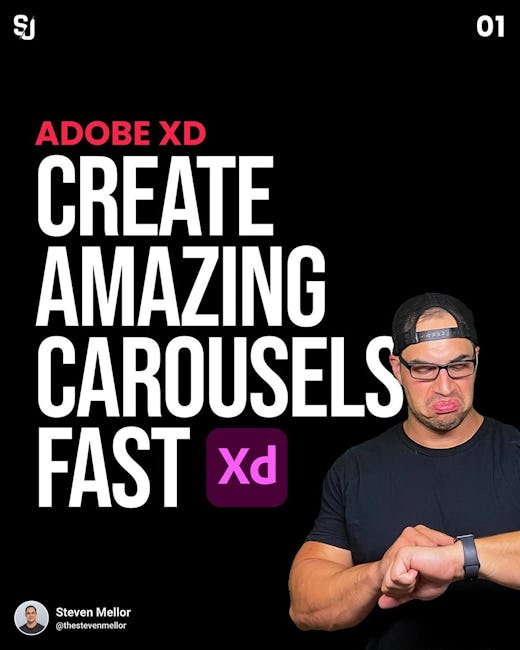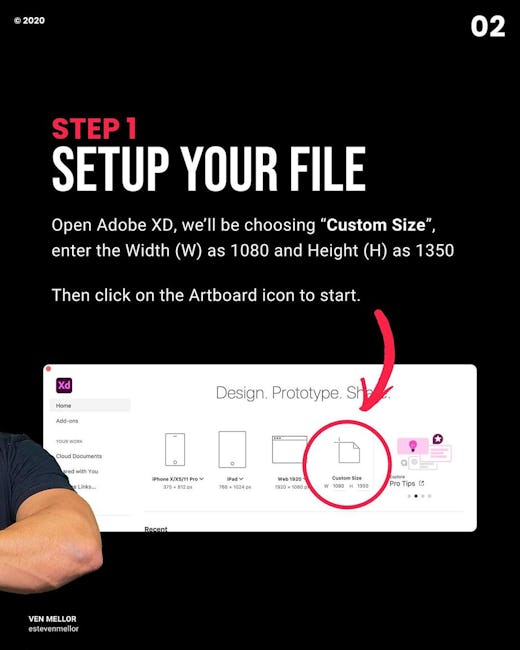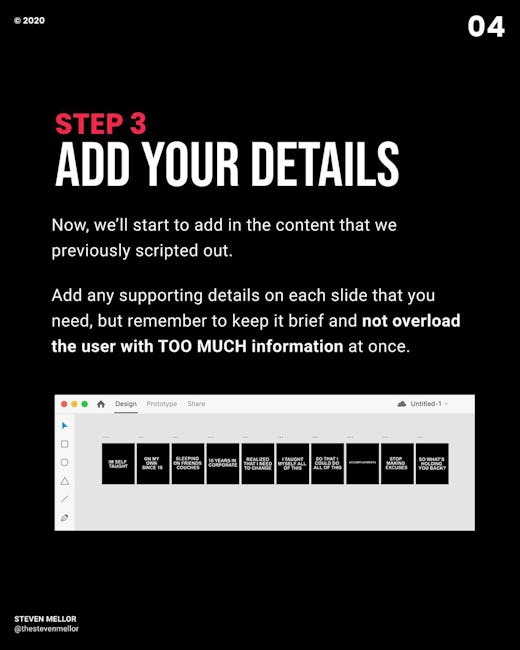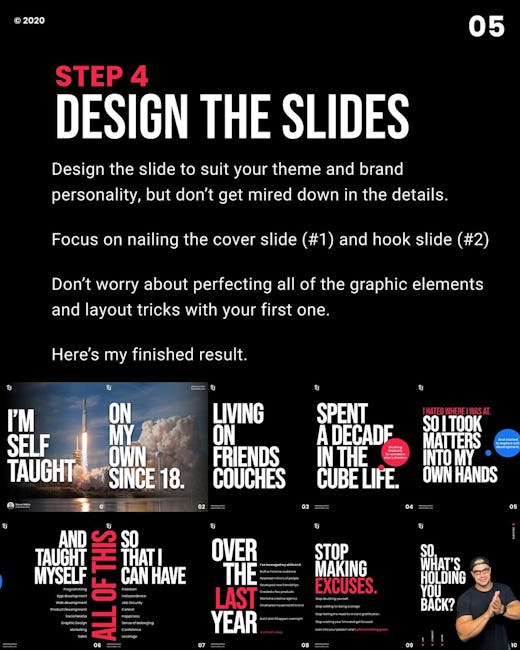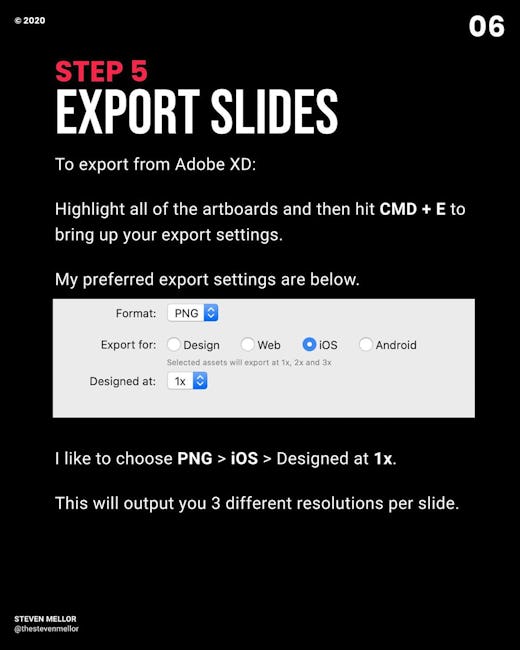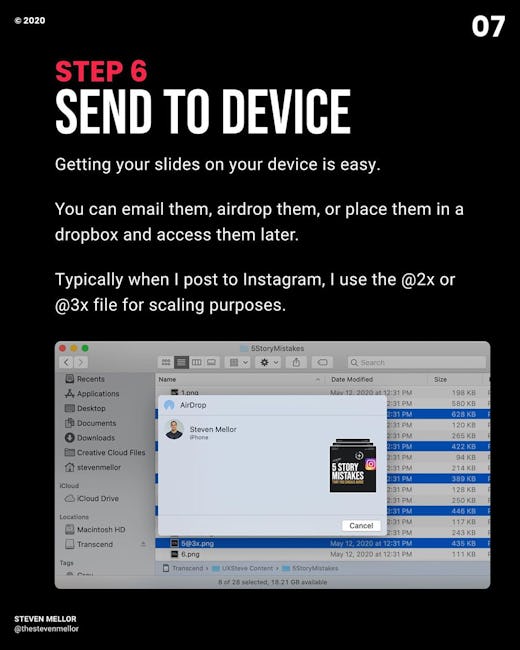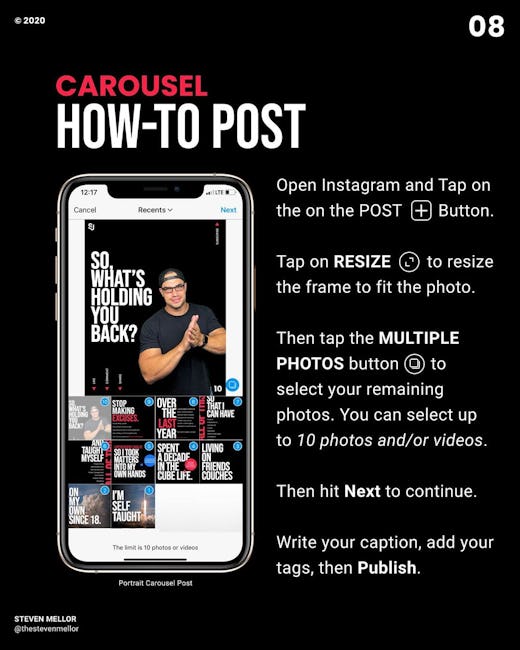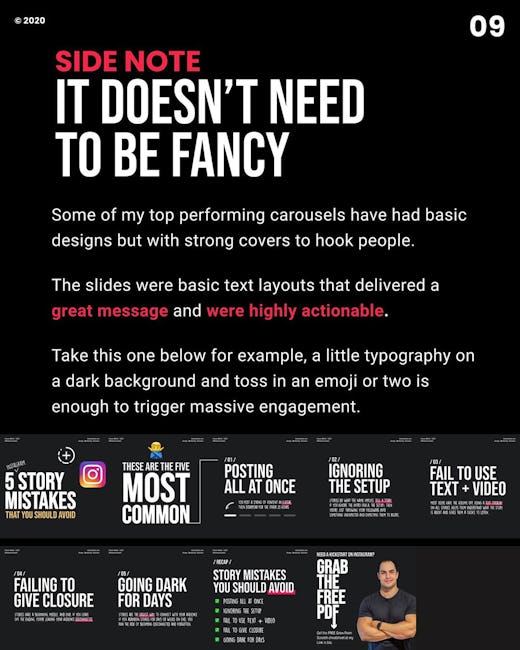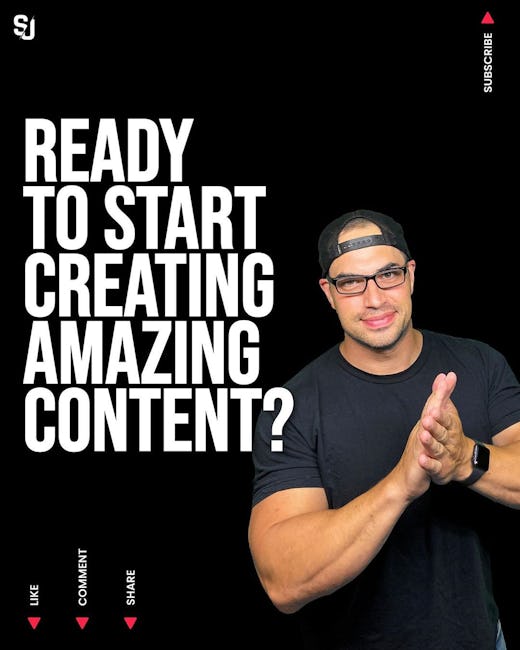 Adobe XD Create Amazing Carousel Fast
STEP 1
SETUP YOUR FILE
Open Adobe XD, we'll be choosing 'Custom Size', enter the Width (W) as 1080 and Height (H) as 1350
Then click on the Artboard icon to start.
STEP 2
LAYOUT YOUR SLIDES
1. Click on the title of the artboard and press CMD+D.
2. Repeat this until you have 10 slides in total.
STEP 3
ADD YOUR DETAILS
Now, we'll start to add in the content that we previously scripted out.
you need, but remember to keep it brief and not overload the user with TOO MUCH information at once.
DESIGN THE SLIDES
Design the slide to suit your theme and brand personality, but don't get mired down in the details.
Focus on nailing the cover slide (#1) and hook slide (#2)
Don't worry about perfecting all of the graphic elements and layout tricks with your first one.
Here's my finished result.
CAROUSEL
HOW-TO POST
Open Instagram and Tap on the on the POST Button.
Tap on RESIZE O to resize the frame to fit the photo.
Then tap the MULTIPLE PHOTOS button O to select your remaining photos. You can select up to 10 photos and/or videos.
Then hit Next to continue.
Write your caption, add your tags, then Publish.
SIDE NOTE
IT DOESN'T NEED TO BE FANCY
Some of my top performing carousels have had basic designs but with strong covers to hook people.
The slides were basic text layouts that delivered a great message and were highly actionable.
Take this one below for example, a little typography on a dark background and toss in an emoji or two is enough to trigger massive engagement.
READY TO START CREATING — AMAZING CONTENT?
More booklets by Steve Mellor
More Marketing booklets
Your recently viewed booklets
See all booklets