Booklet
Ace This Brand Quiz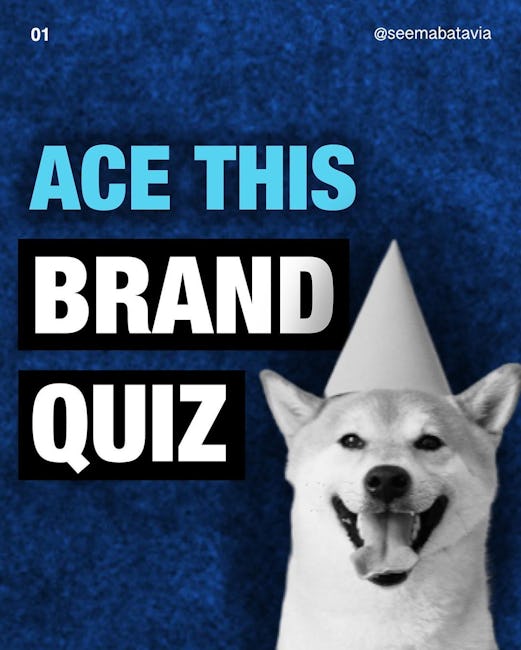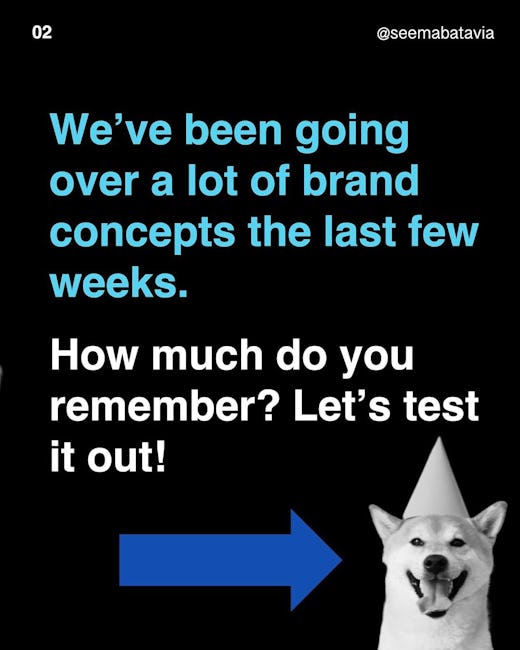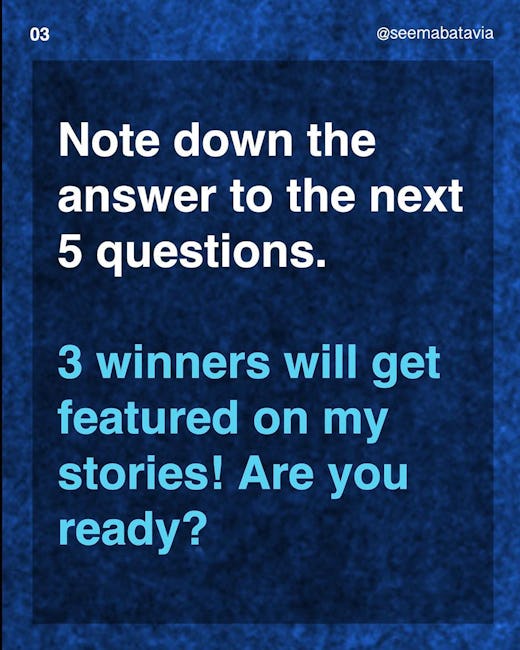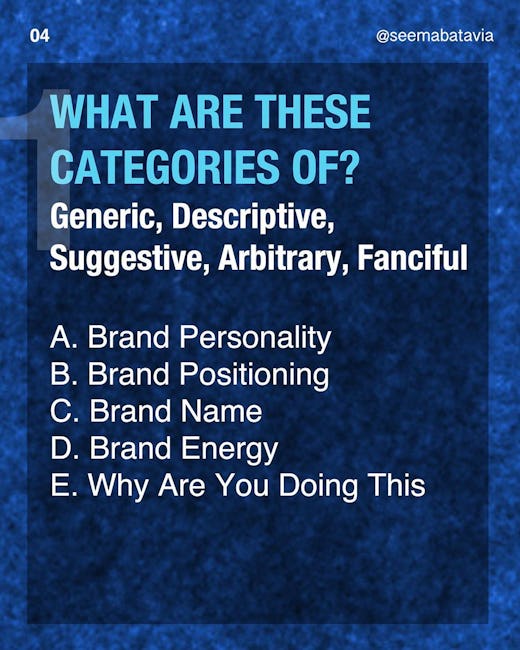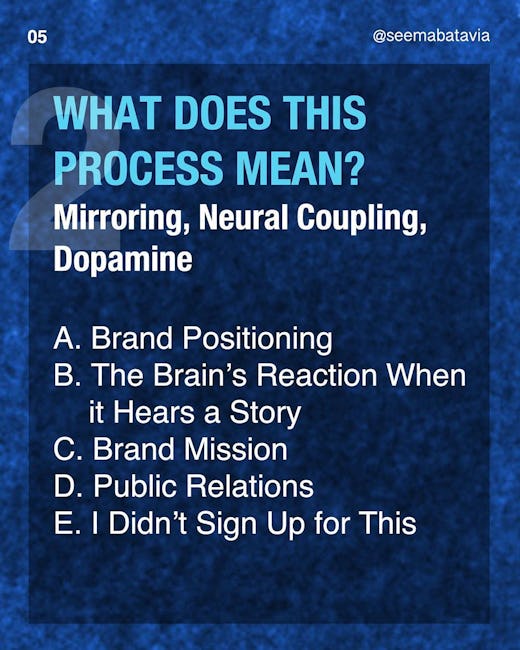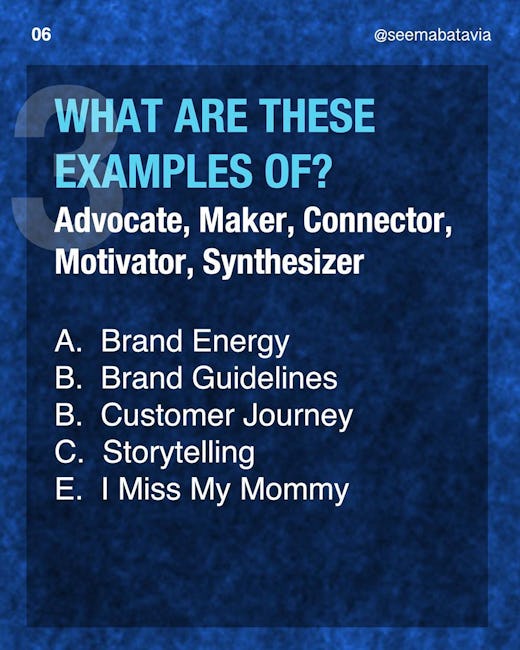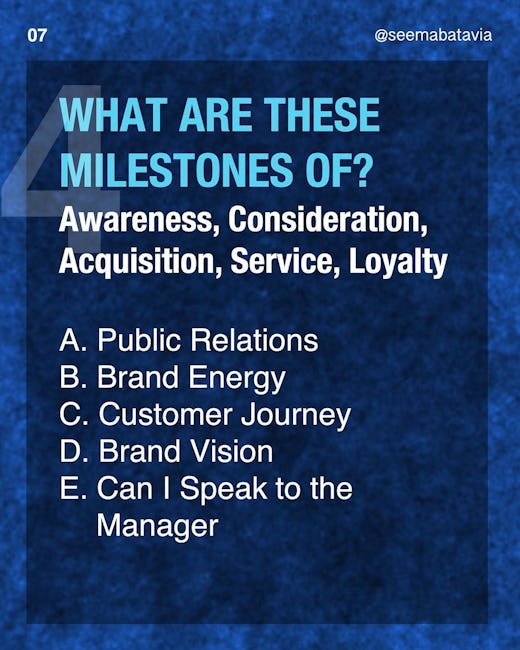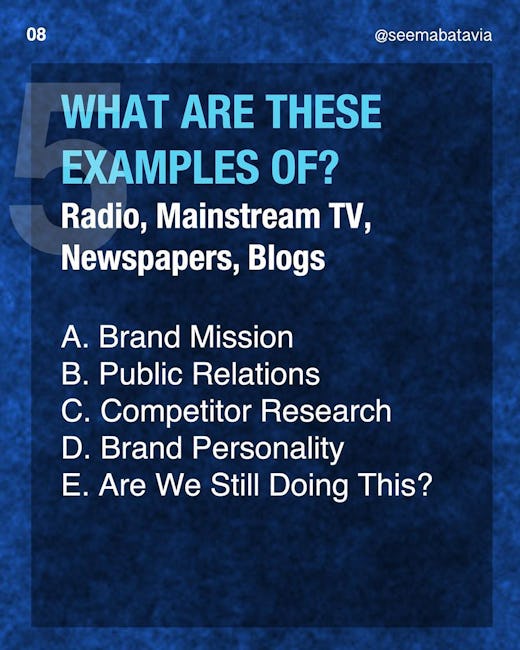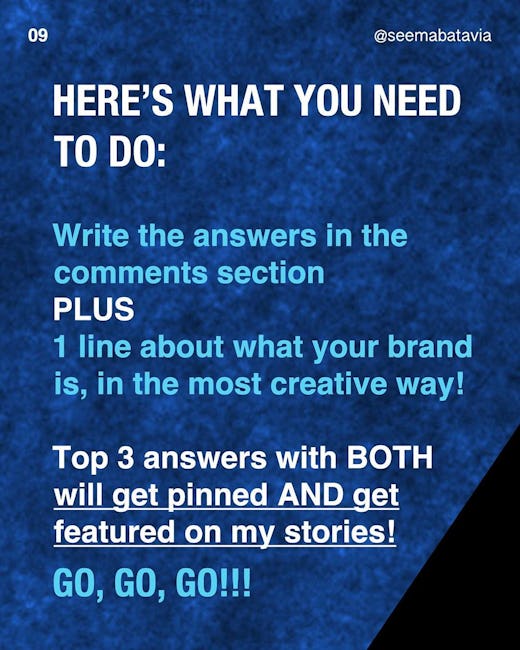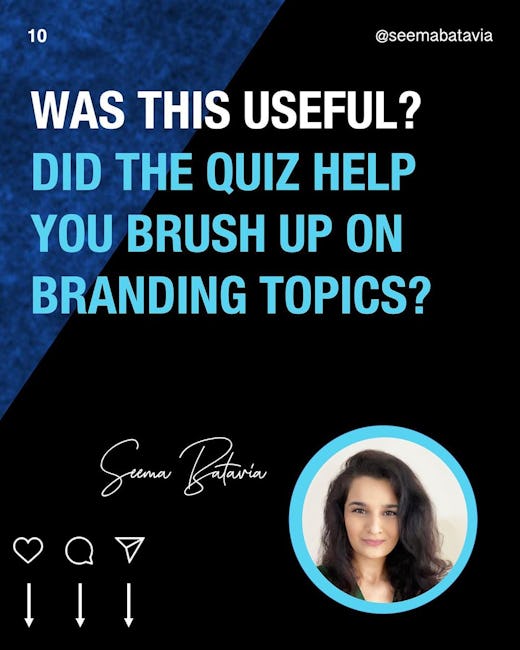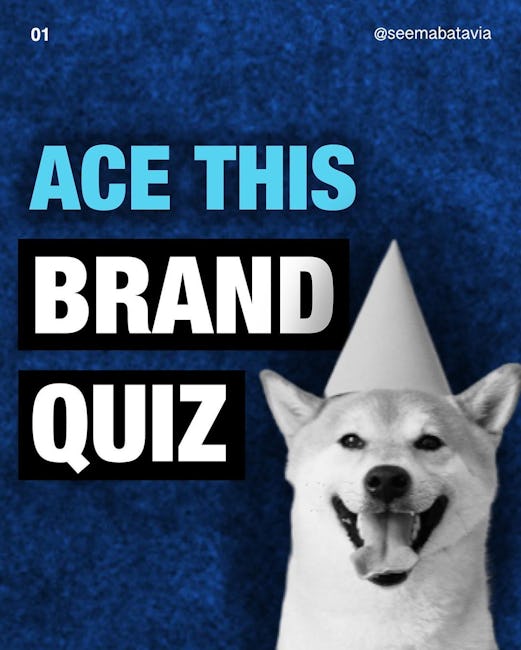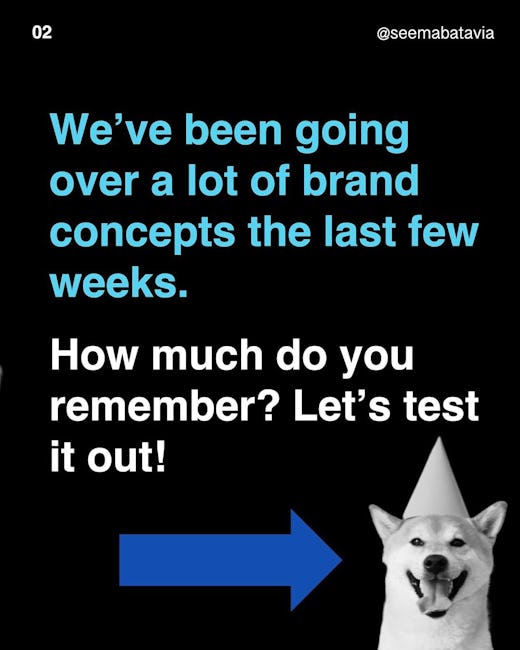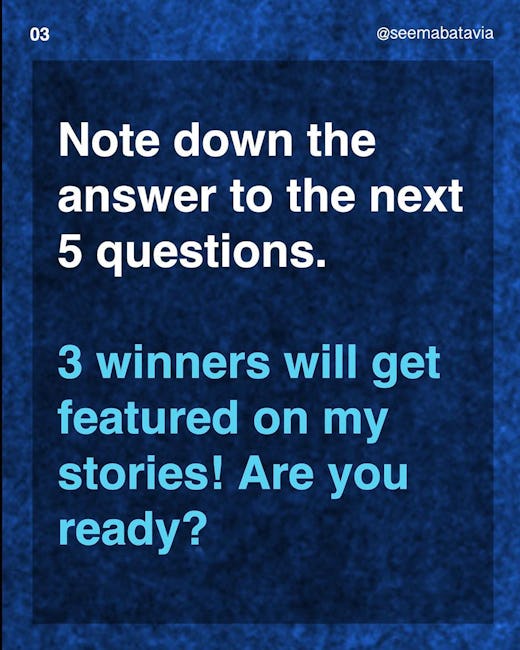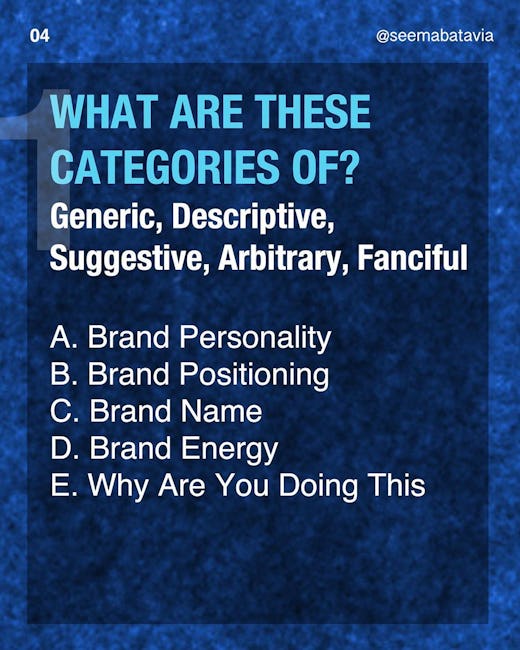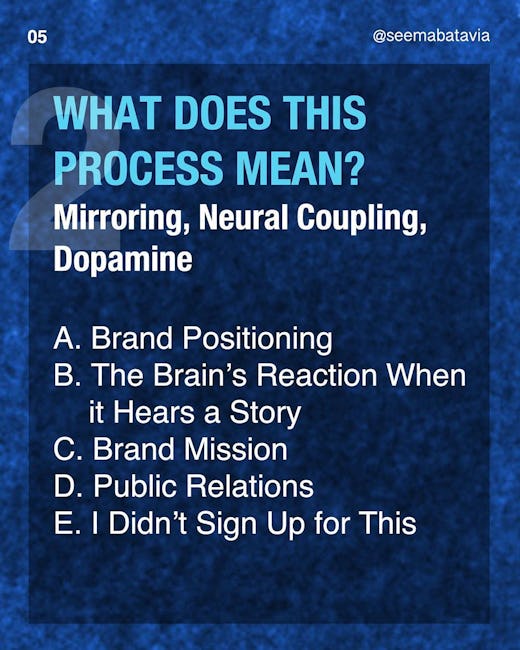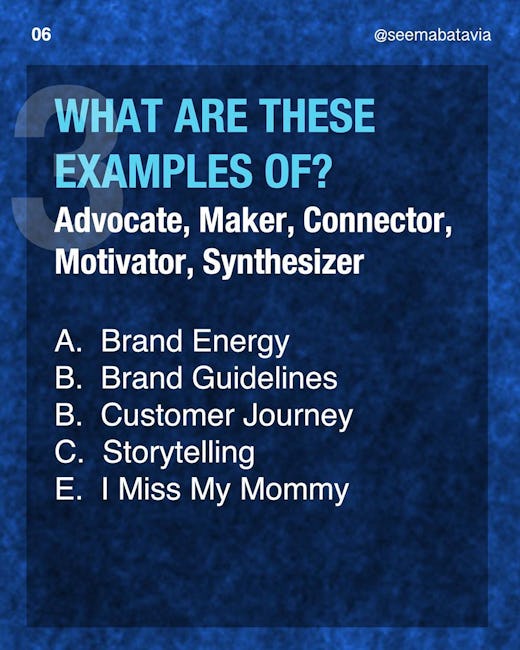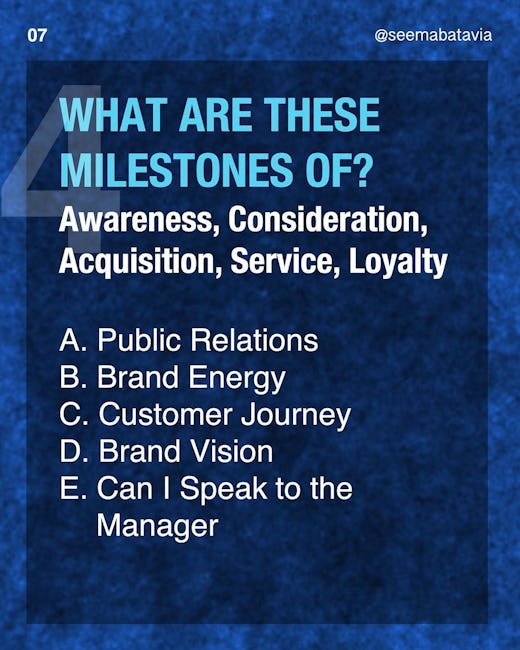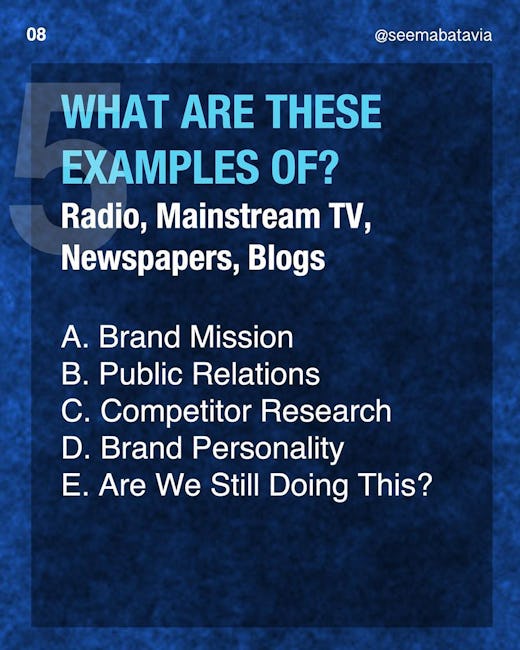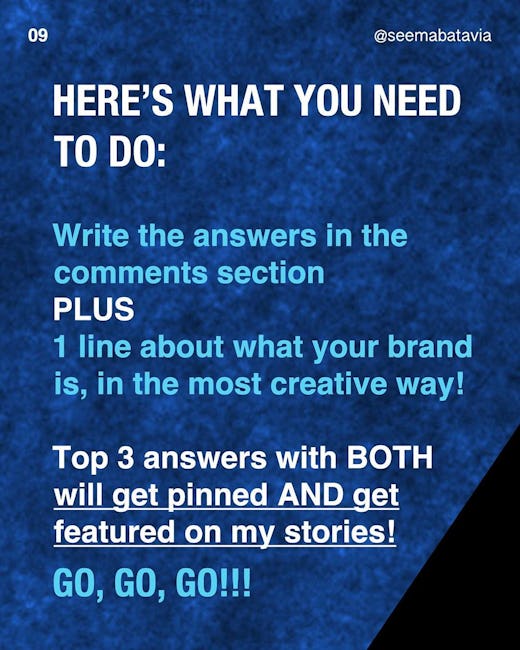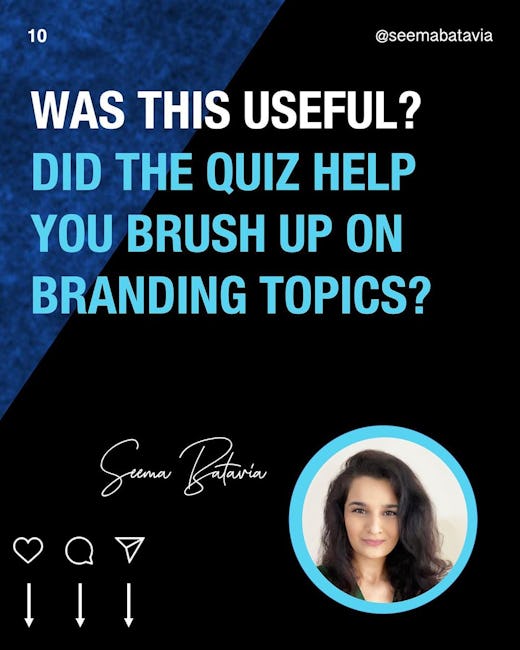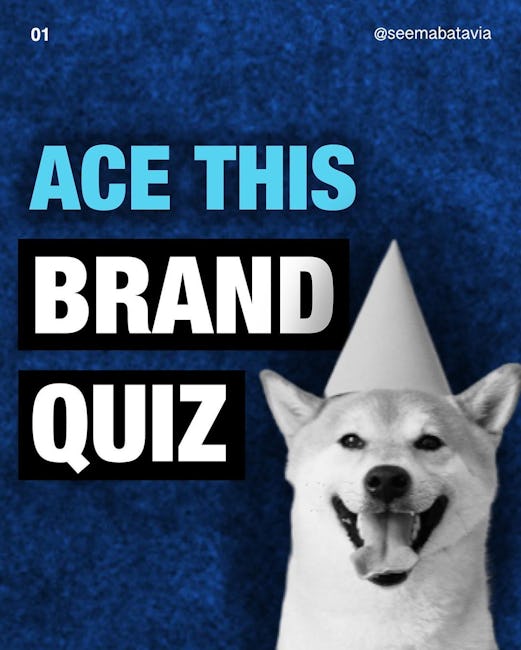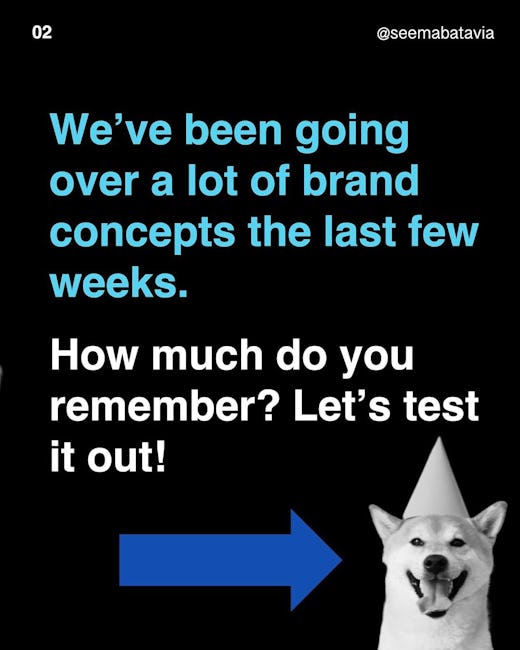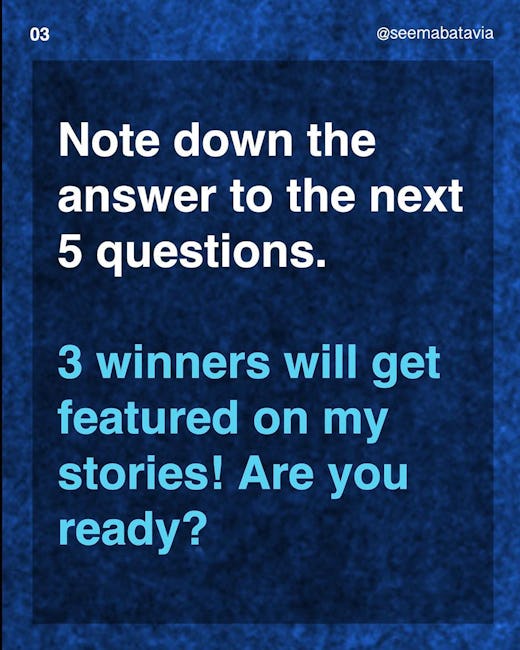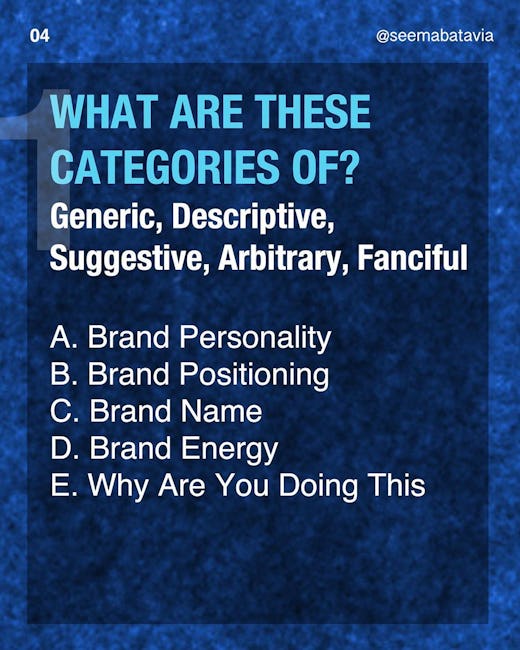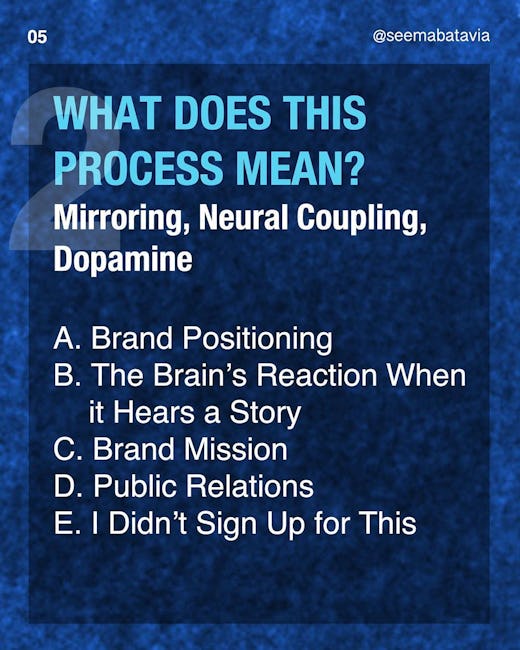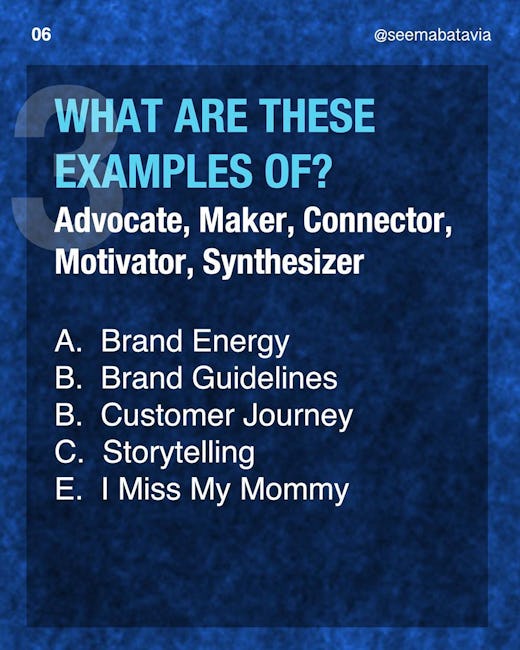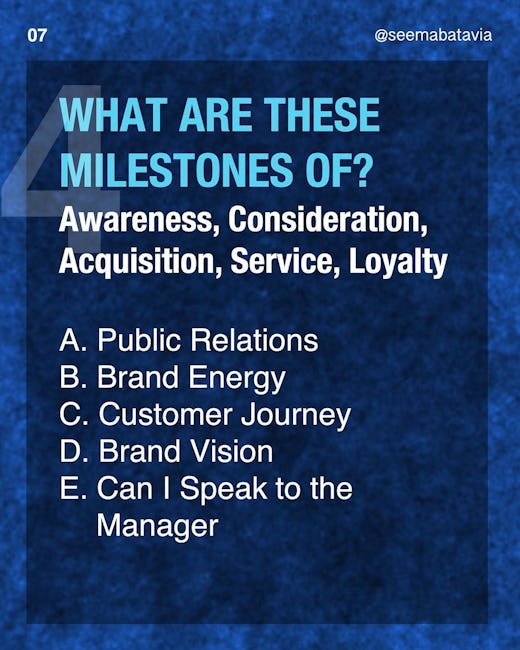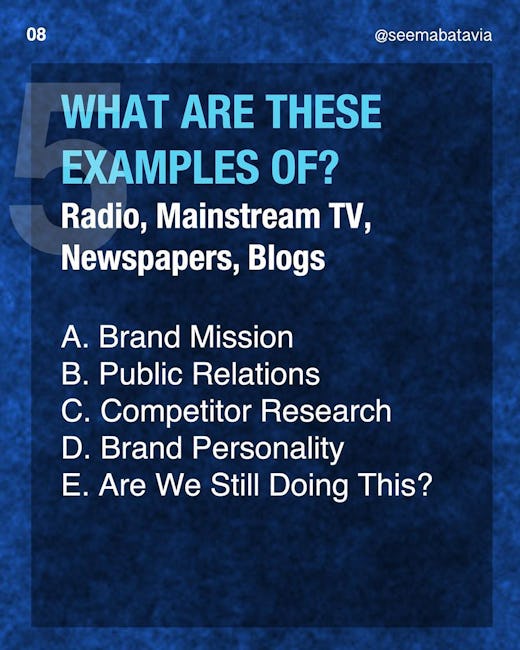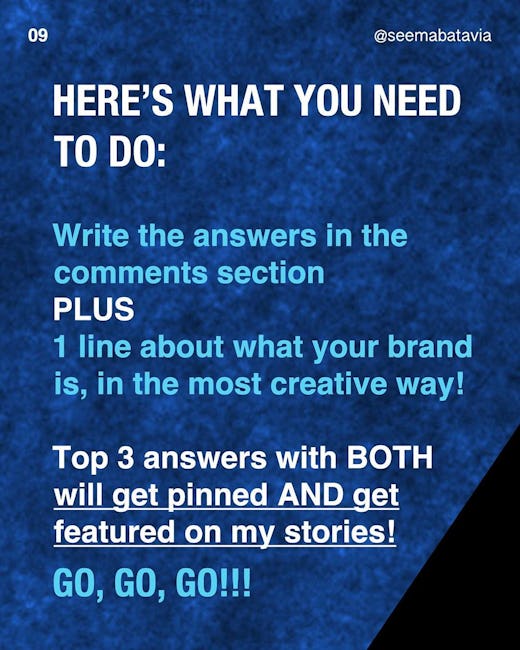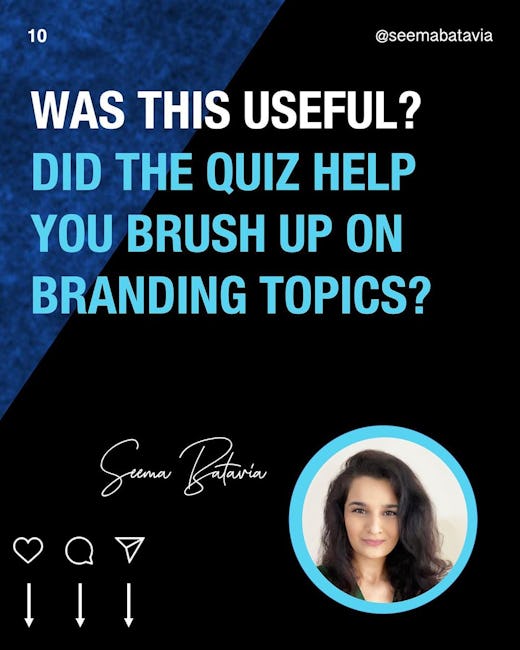 Ace This Brand Quiz
We've been going over a lot of brand concepts the last few weeks.
How much do you remember? Let's test it out!
Note down the answer to the next 5 questions. 3 winners will get featured on my stories! Are you ready?
WHAT ARE THESE CATEGORIES OF?
Generic, Descriptive, Suggestive, Arbitrary, Fanciful
A. Brand Personality
B. Brand Positioning
C. Brand Name
D. Brand Energy
E. Why Are You Doing This
WHAT DOES THIS PROCESS MEAN?
Mirroring, Neural Coupling, Dopamine
A. Brand Positioning
B. The Brain's Reaction When
it Hears a Story
C. Brand Mission
D. Public Relations
E. I Didn't Sign Up for This
WHAT ARE THESE EXAMPLES OF?
Advocate, Maker, Connector, Motivator, Synthesizer
A. Brand Energy
B. Brand Guidelines
B. Customer Journey
C. Storytelling
E. I Miss My Mommy
WHAT ARE THESE MILESTONES OF?
Awareness, Consideration, Acquisition, Service, Loyalty
A. Public Relations
B. Brand Energy
C. Customer Journey
D. Brand Vision
E. Can I Speak to the
Manager
WHAT ARE THESE EXAMPLES OF?
Radio, Mainstream TV, Newspapers, Blogs
A. Brand Mission
B. Public Relations
C. Competitor Research
D. Brand Personality
E. Are We Still Doing This?
HERE'S WHAT YOU NEED TO DO:
Write the answers in the comments section
PLUS
1 line about what your brand is, in the most creative way!
Top 3 answers with BOTH will get pinned AND get featured on my stories!
More booklets by Seema Batavia
More Marketing booklets
Your recently viewed booklets
See all booklets