Booklet
A Step-by-step Guide to Sculpting Your Persona Brand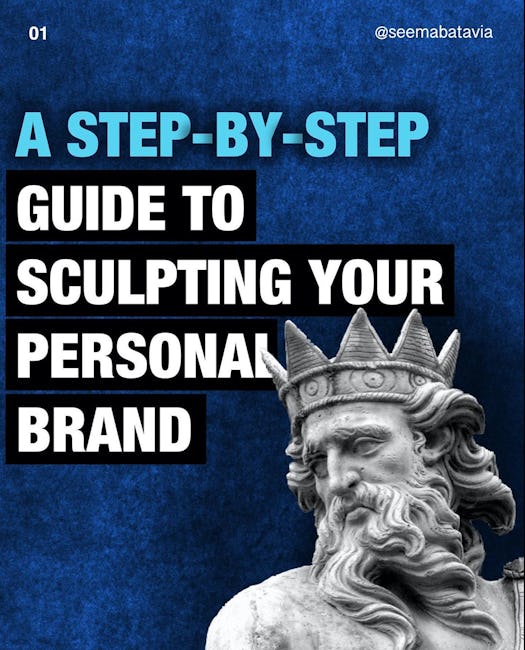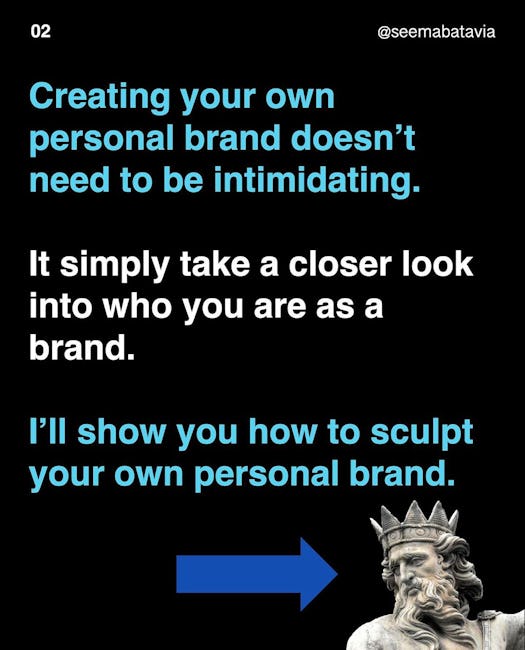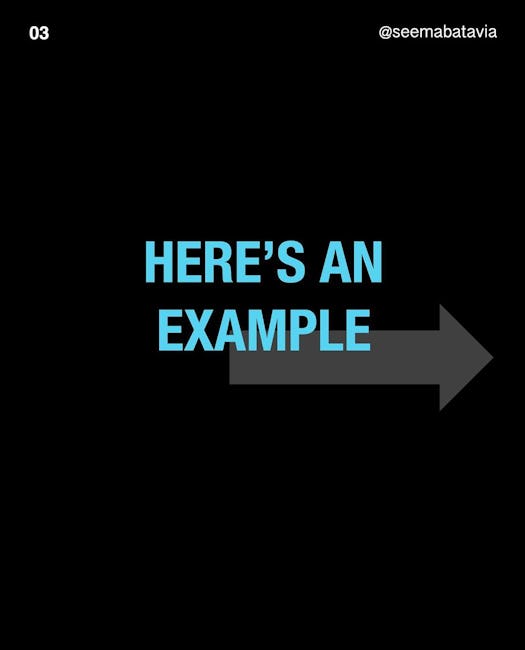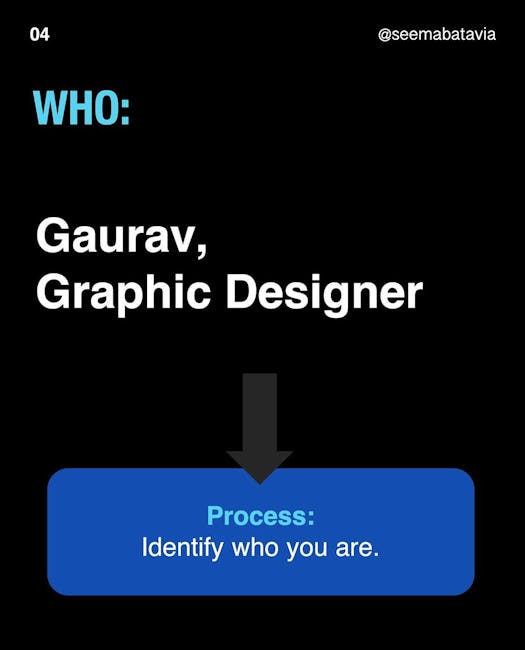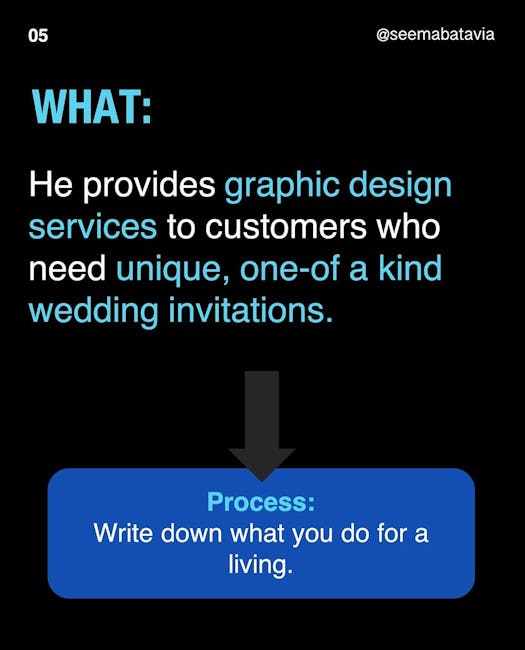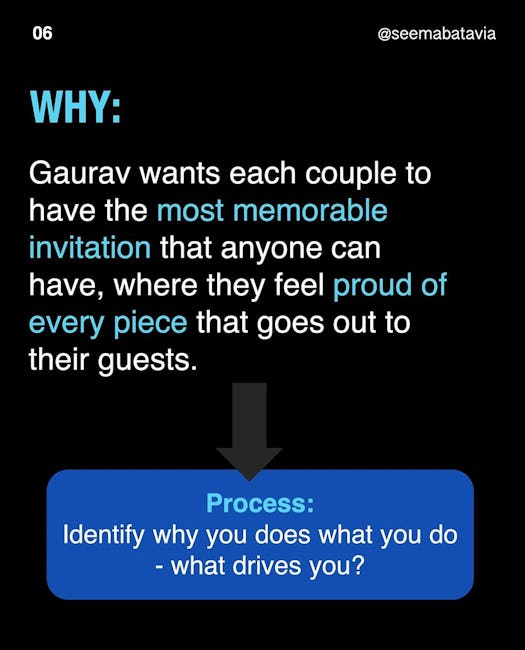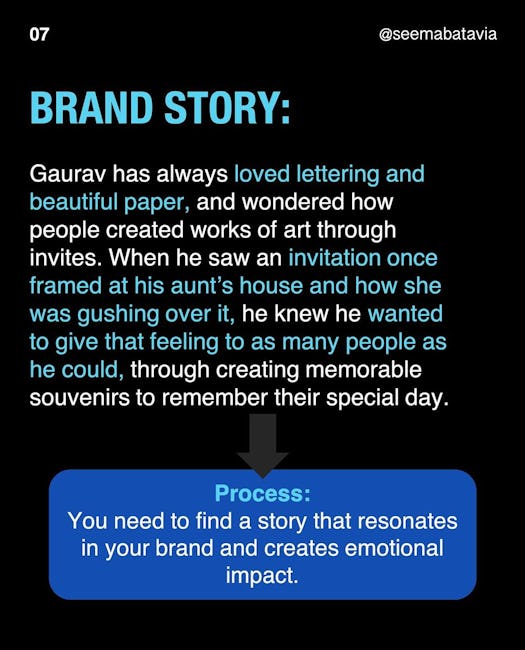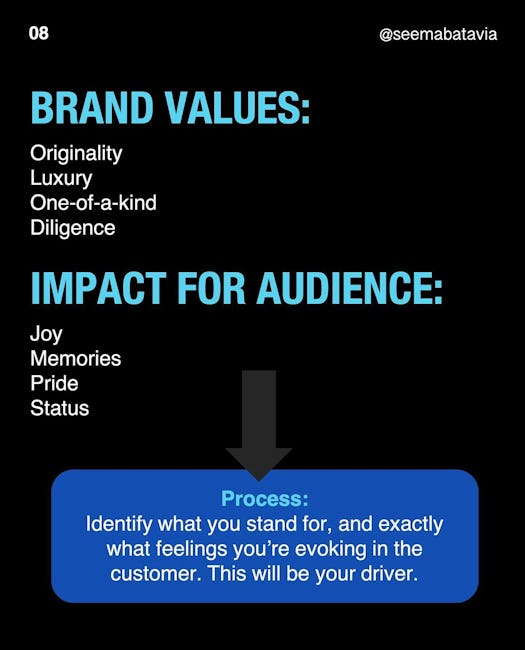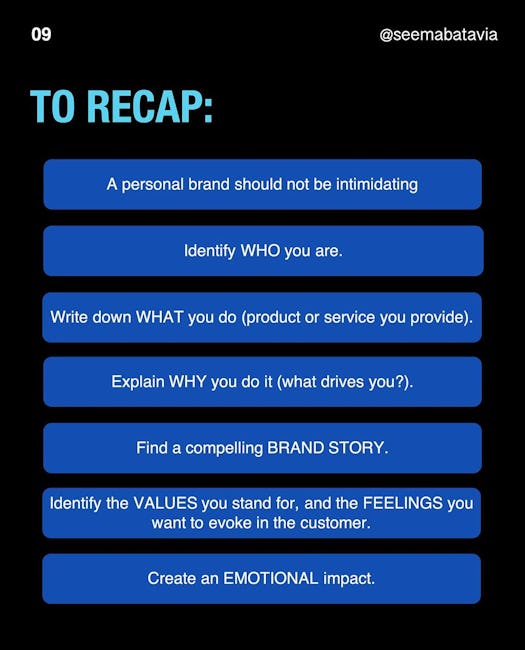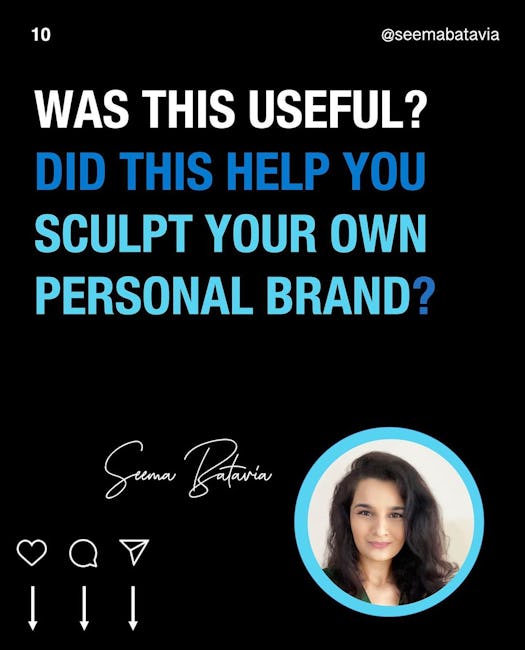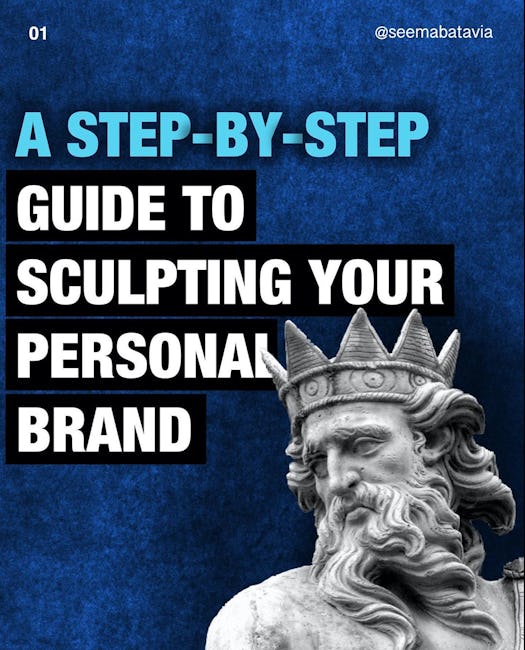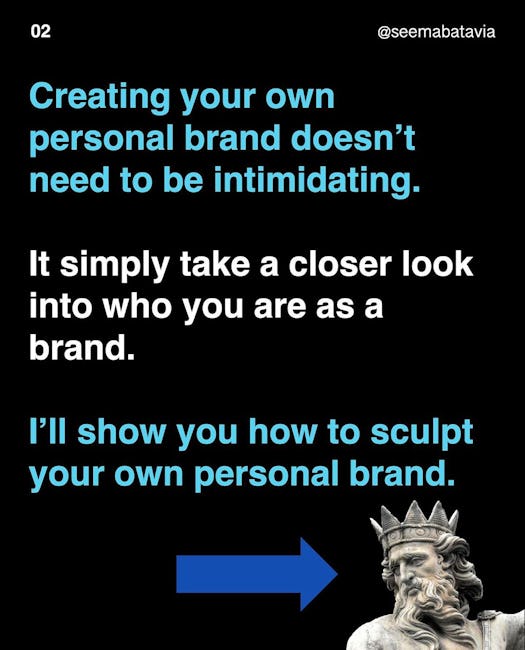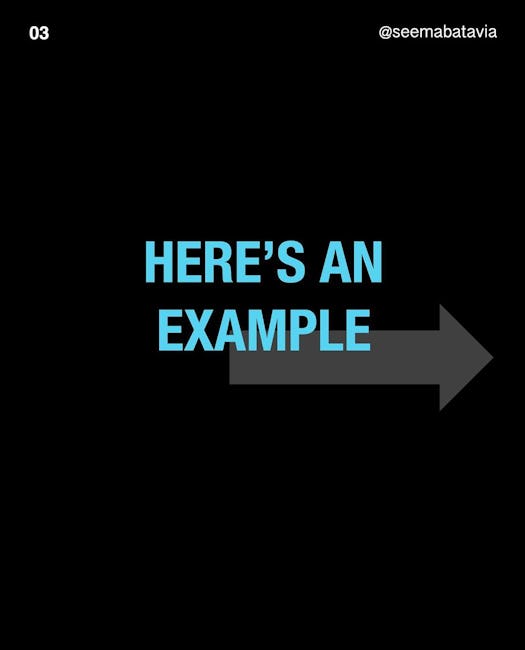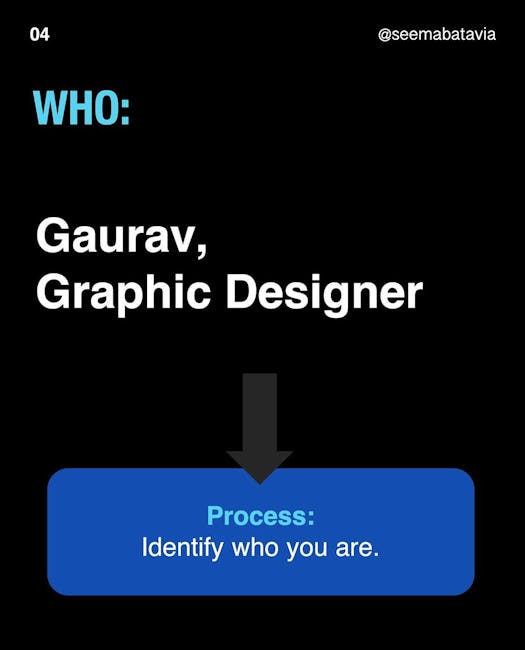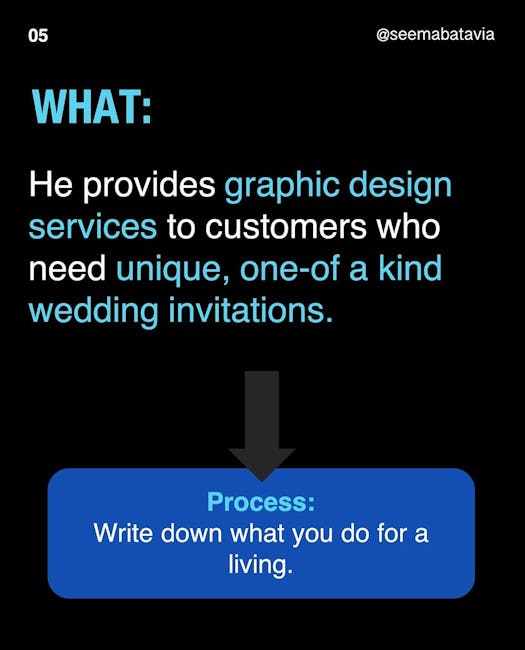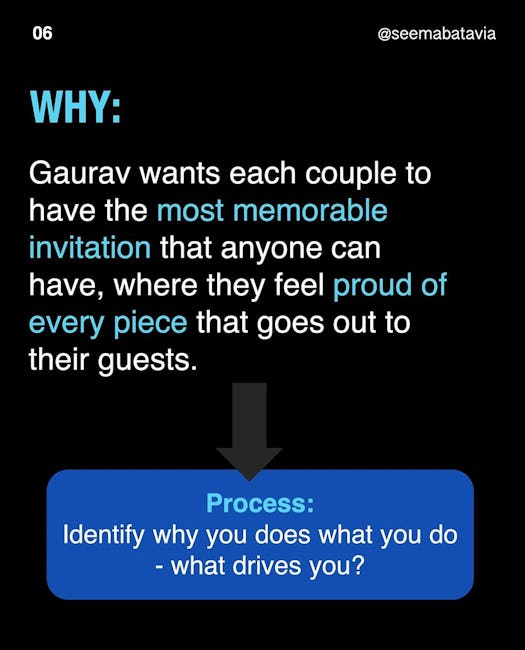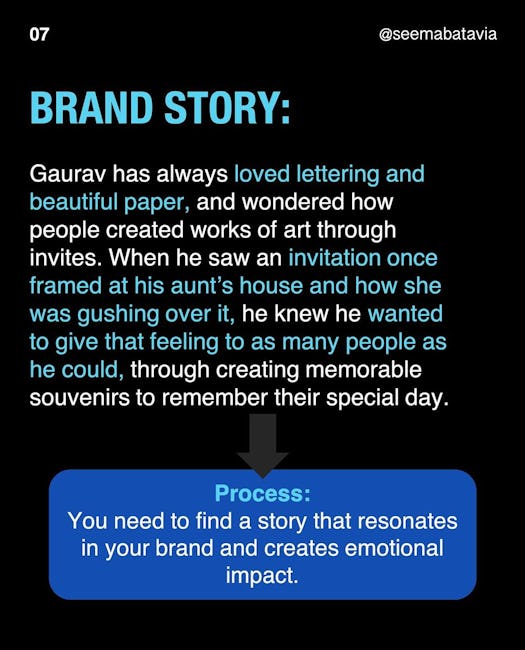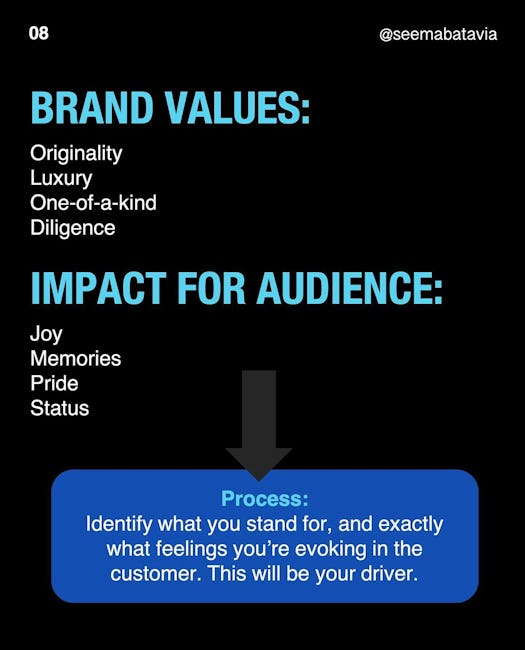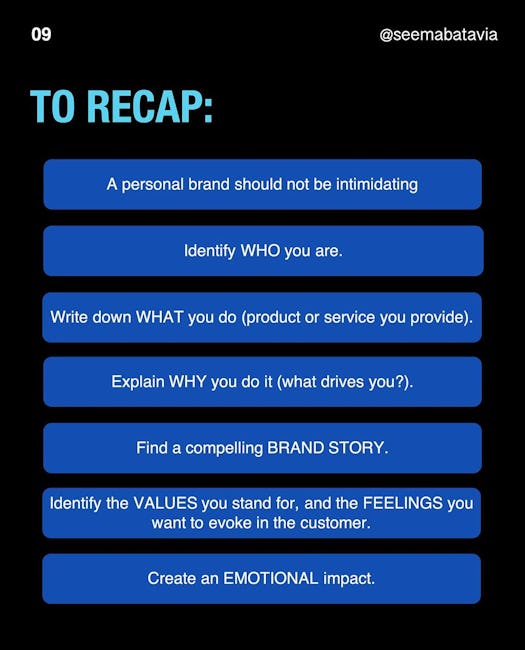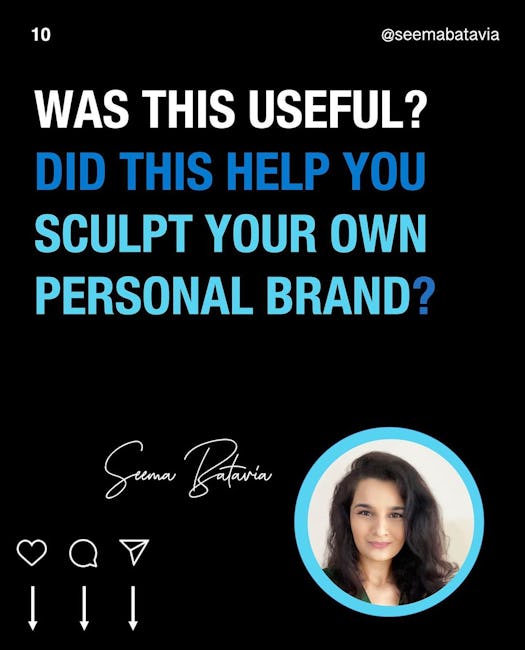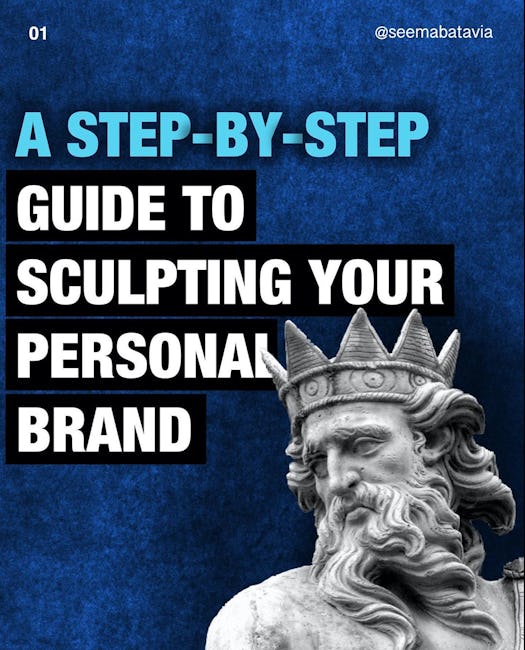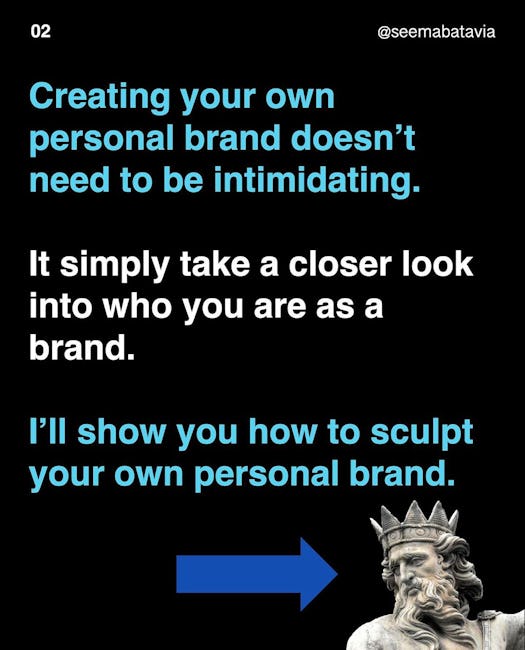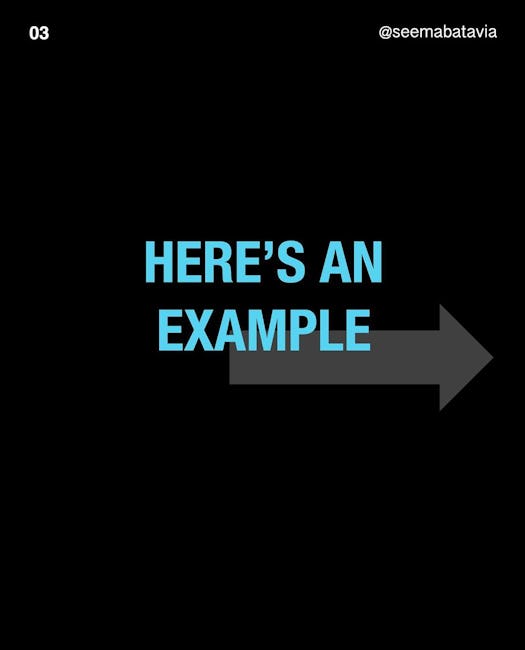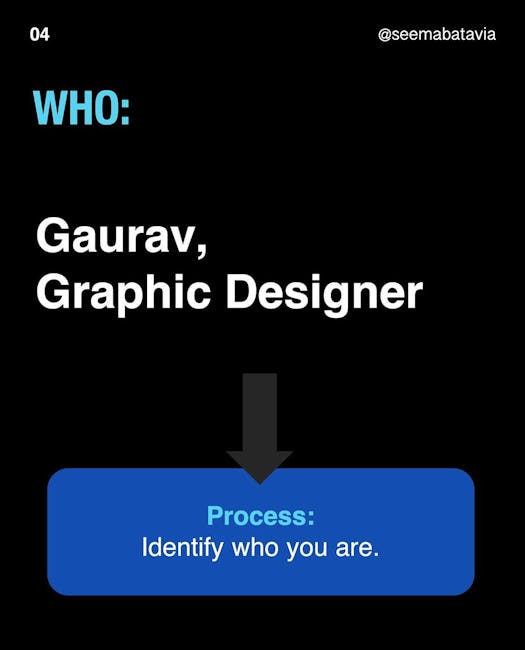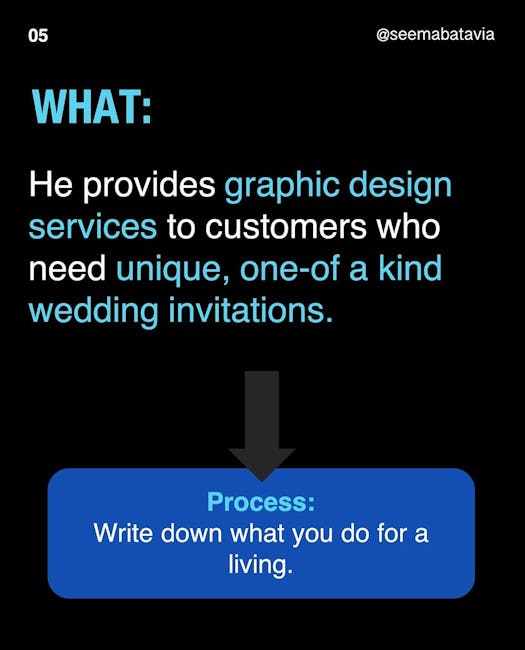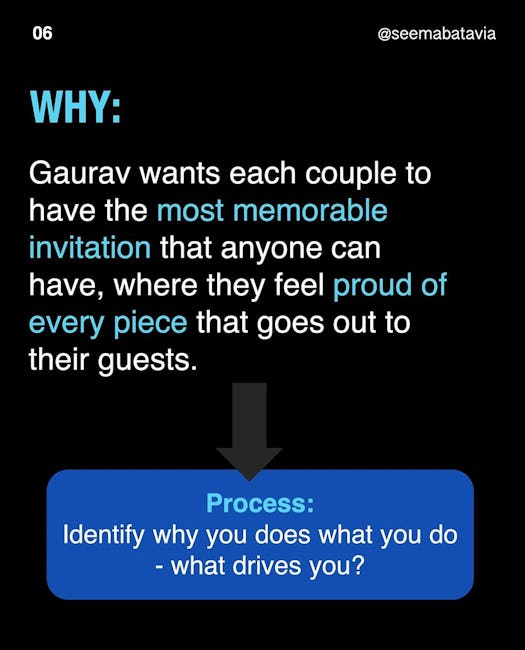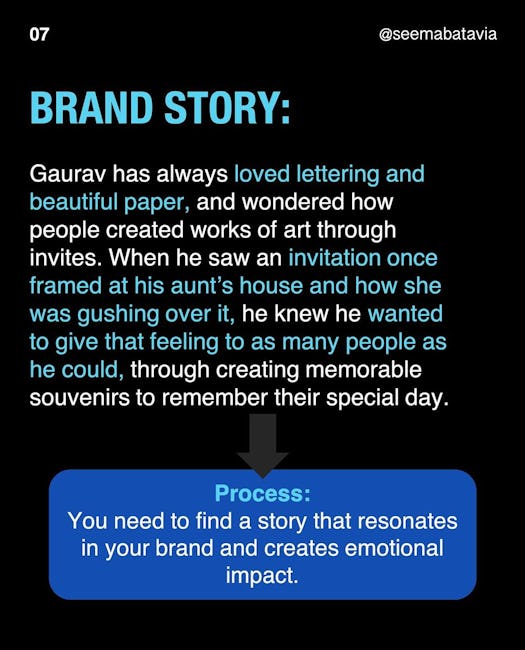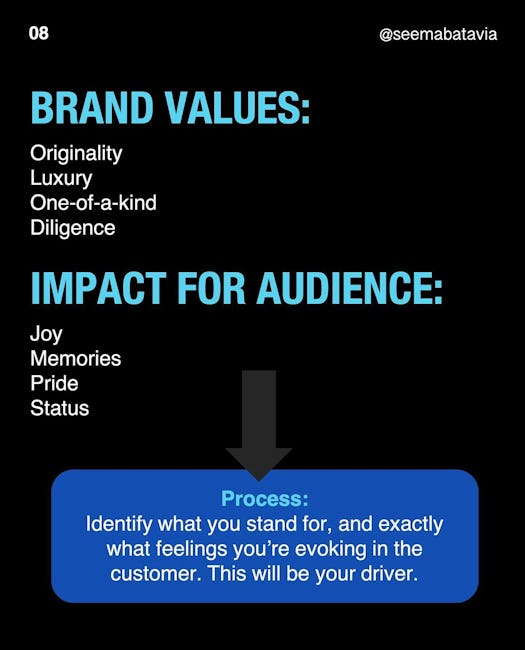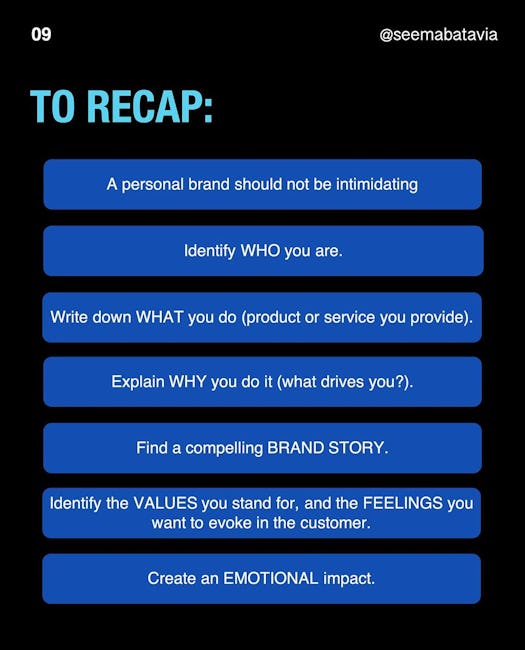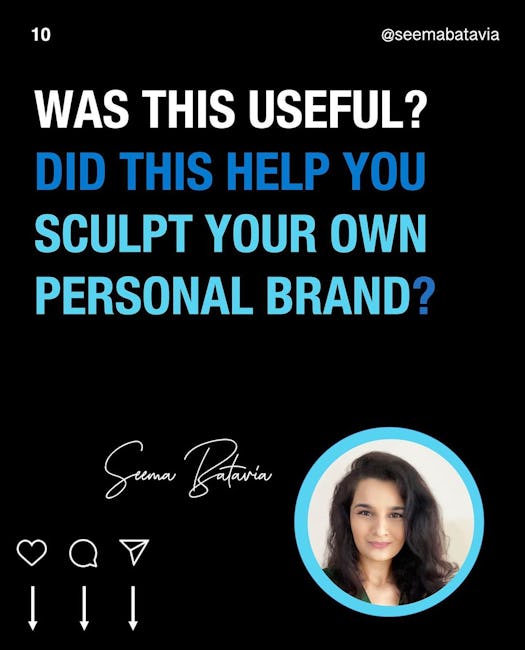 A Step-by-step Guide to Sculpting Your Persona Brand
Creating your own personal brand doesn't need to be intimidating.
It simply take a closer look into who you are as a brand.
I'll show you how to sculpt your own Personal brand.
HERE'S AN EXAMPLE
WHO:
Gaurav, Graphic Designer
Process: Identify who you are.
WHAT:
He provides graphic design services to customers who need unique, one-of a kind yedding invitations.
Process: Write down what you do for a living.
WHY:
Gaurav wants each couple to have the most memorable invitation that anyone can have, where they feel proud of @very piece that goes out to their guests.
Process: Identify why you does what you do - what drives you?
BRAND STORY:
Gaurav has always loved lettering and beautiful paper, and wondered how people created works of art through invites. When he saw an invitation once framed at his aunt's house and how she as gushing over it, he knew he wanted give that feeling to as many people as he could, through creating memorable souvenirs to remember their special day.
Process: You need to find a story that resonates in your brand and creates emotional impact.
BRAND VALUES:
Originality
Luxury
One-of-a-kind
Diligence
IMPACT FOR AUDIENCE:
Process: Identify what you stand for, and exactly what feelings you're evoking in the customer. This will be your driver.
TO RECAP:
A personal brand should not be intimidating
Identify WHO you are.
Write down WHAT you do (product or service you provide).
Explain WHY you do it (what drives you?).
Find a compelling BRAND STORY.
Identify the VALUES you stand for, and the FEELINGS you want to evoke in the customer.
Create an EMOTIONAL impact.
More booklets by Seema Batavia
More Marketing booklets
Your recently viewed booklets
See all booklets