Booklet
A Simple Way To Design Better Text Fields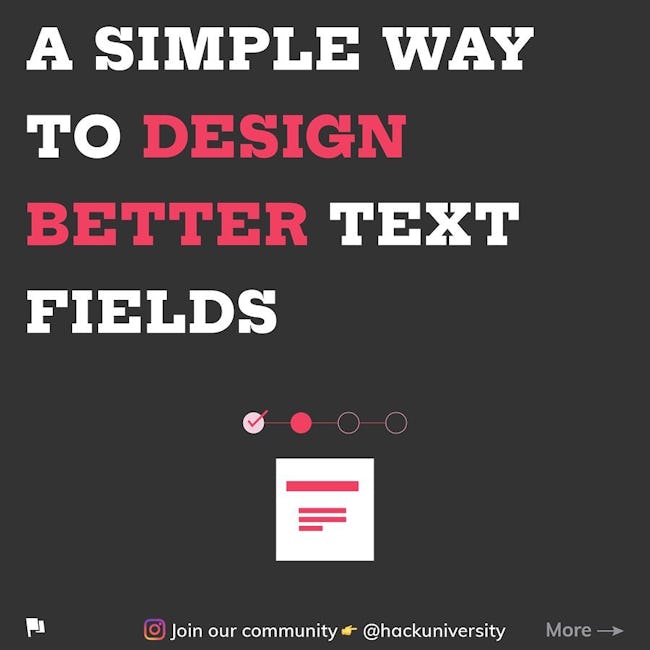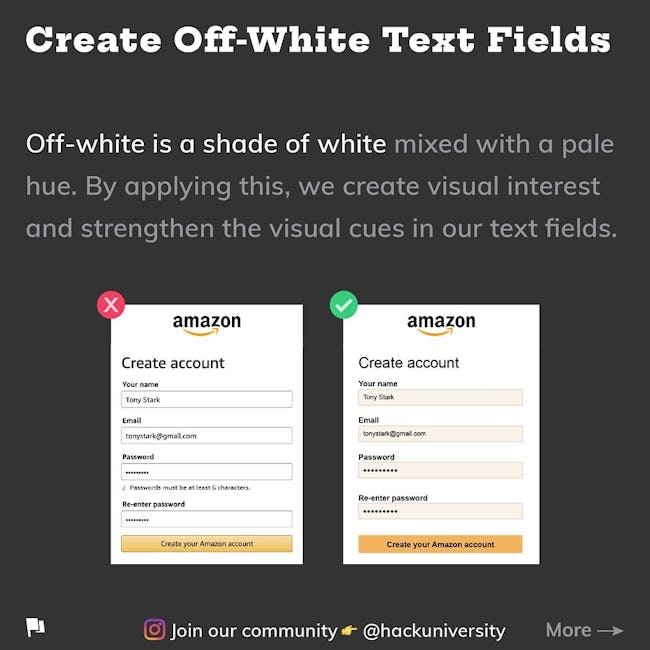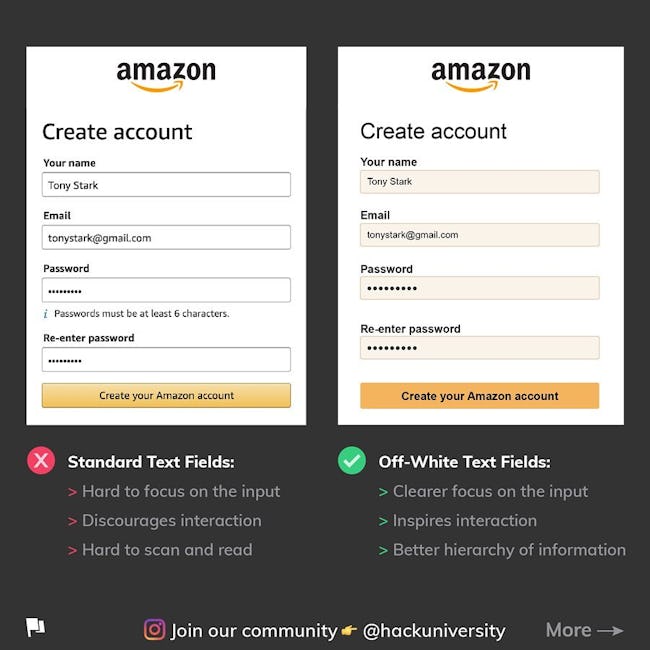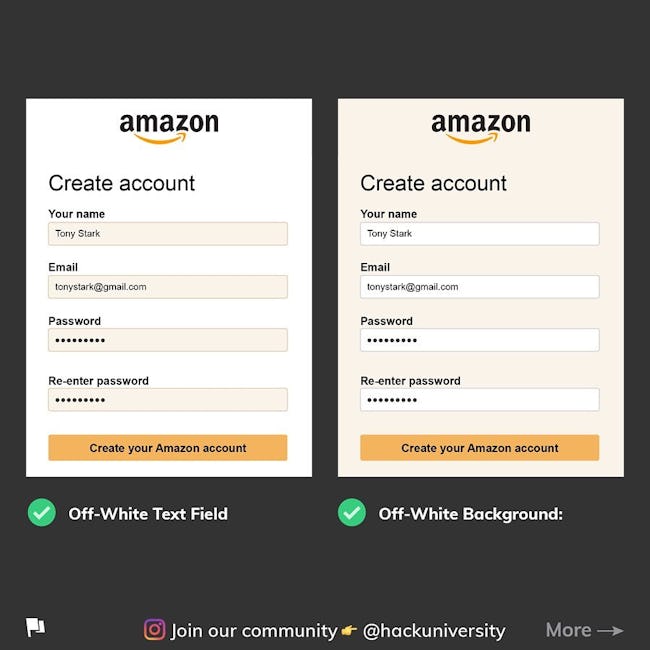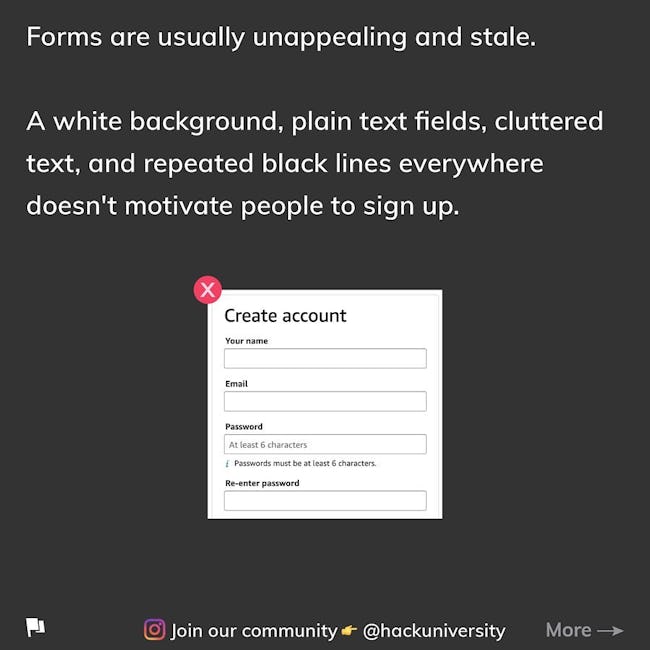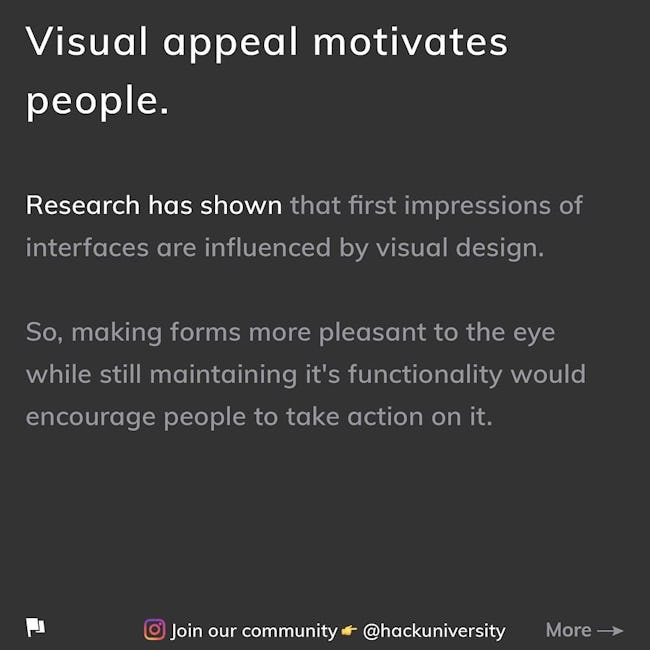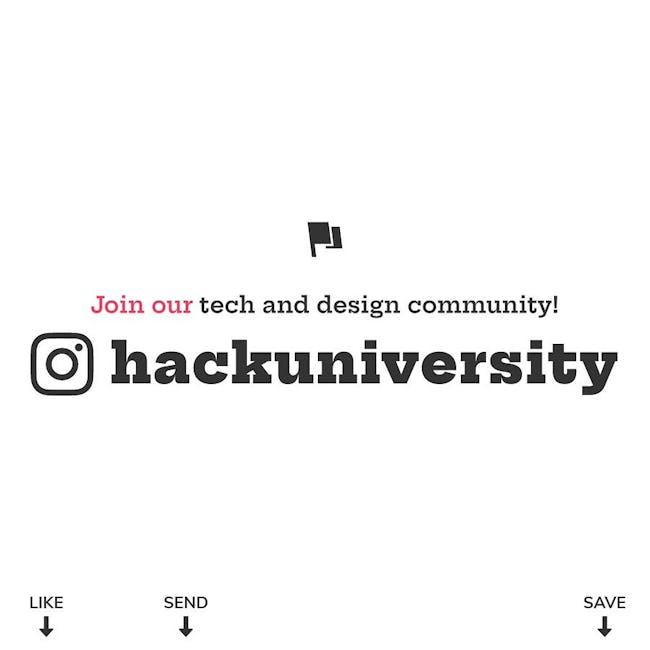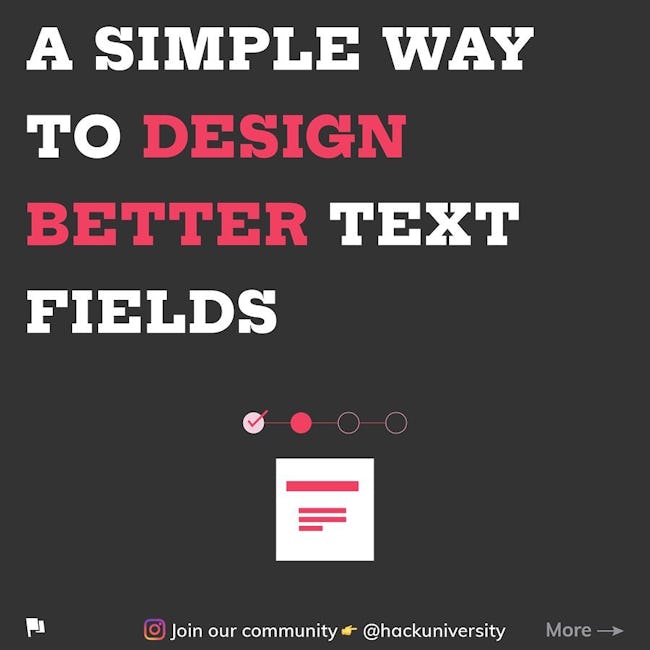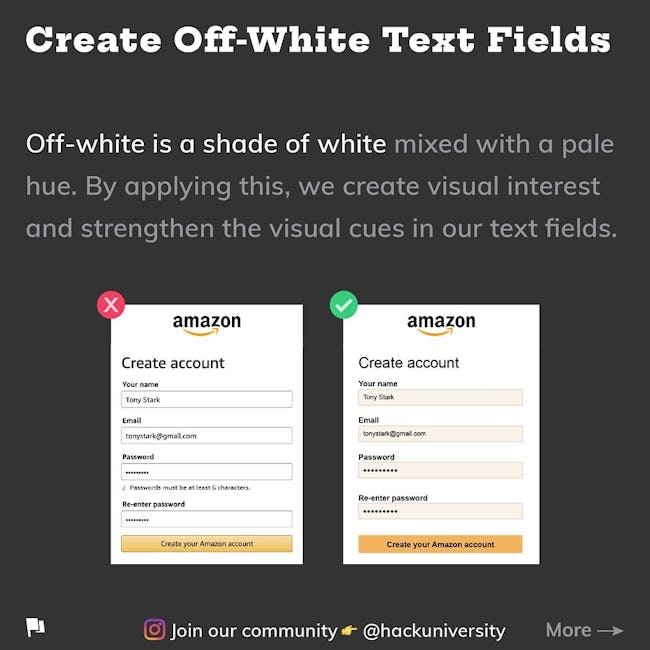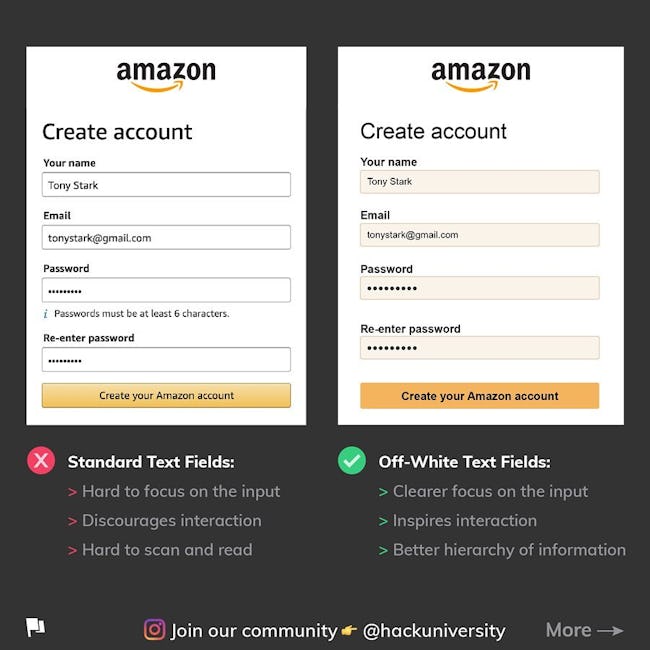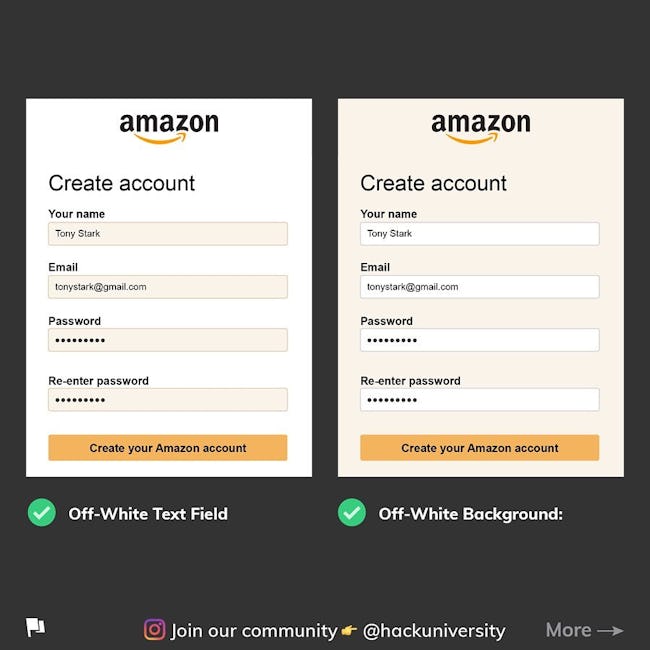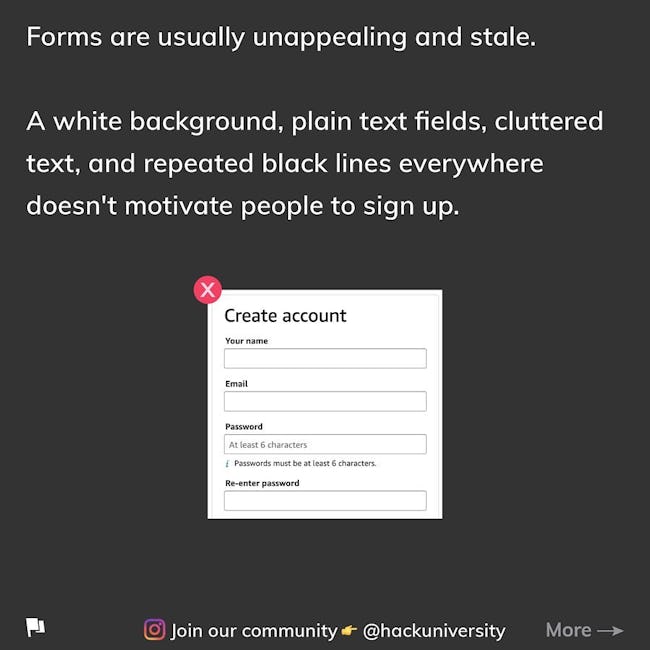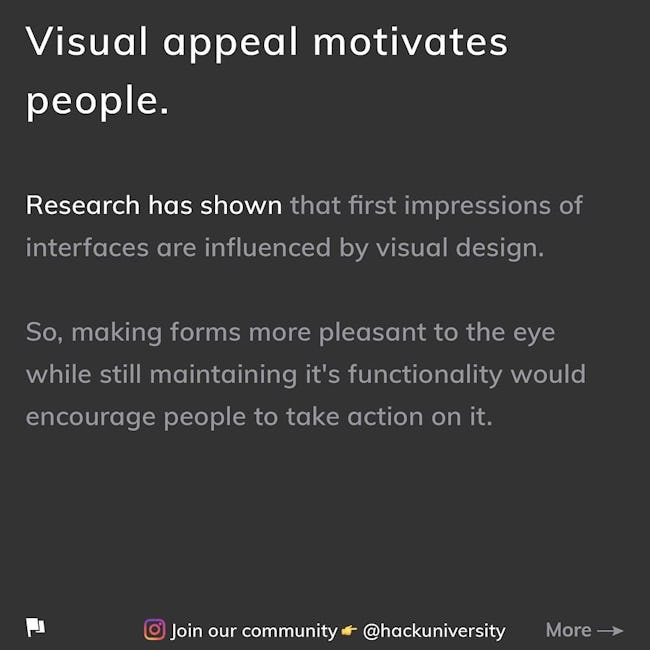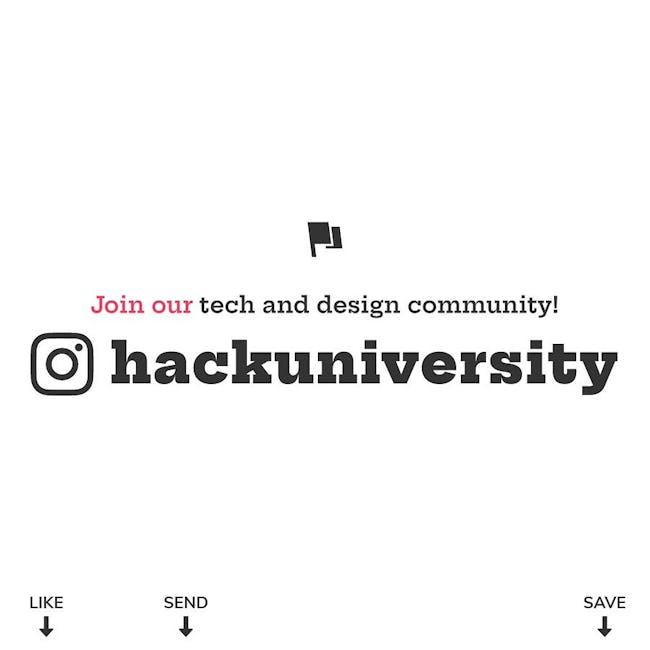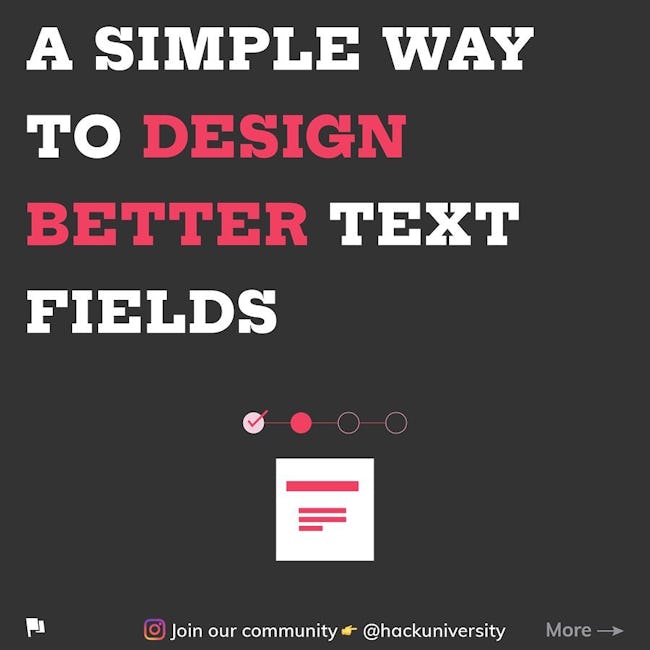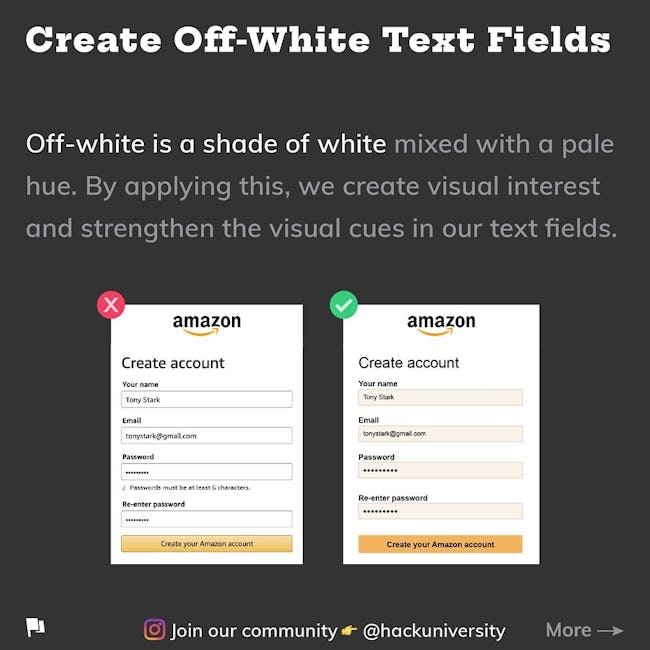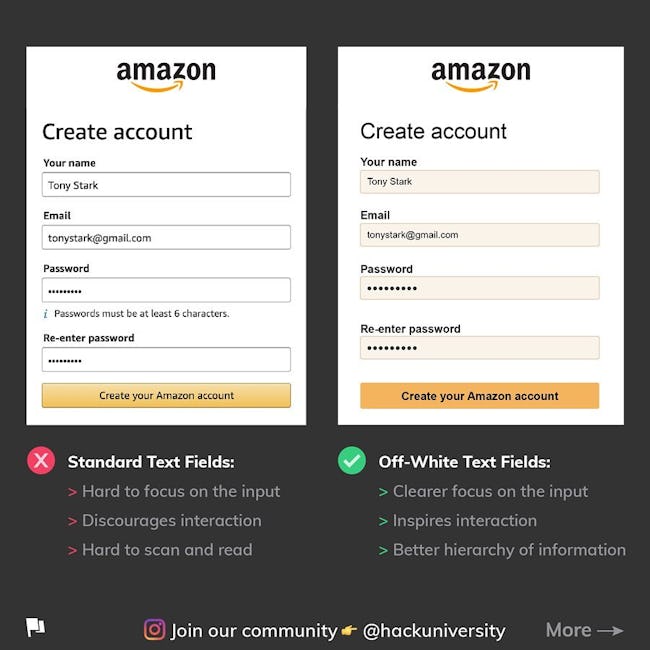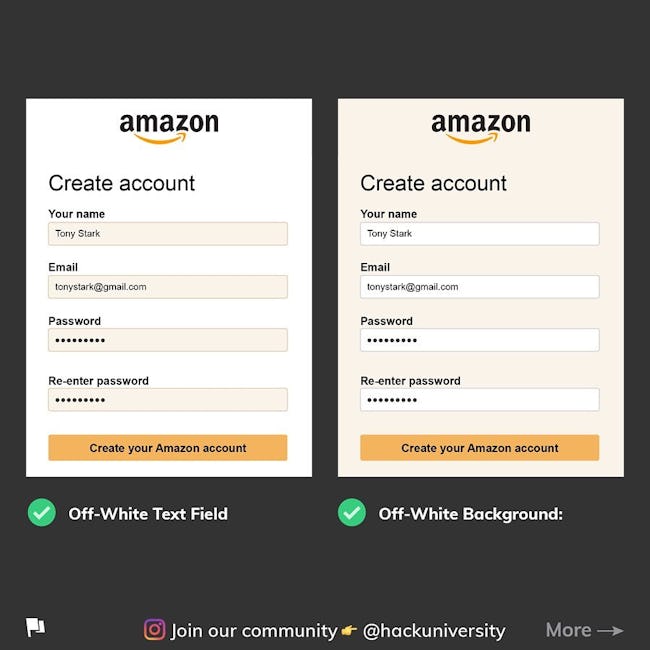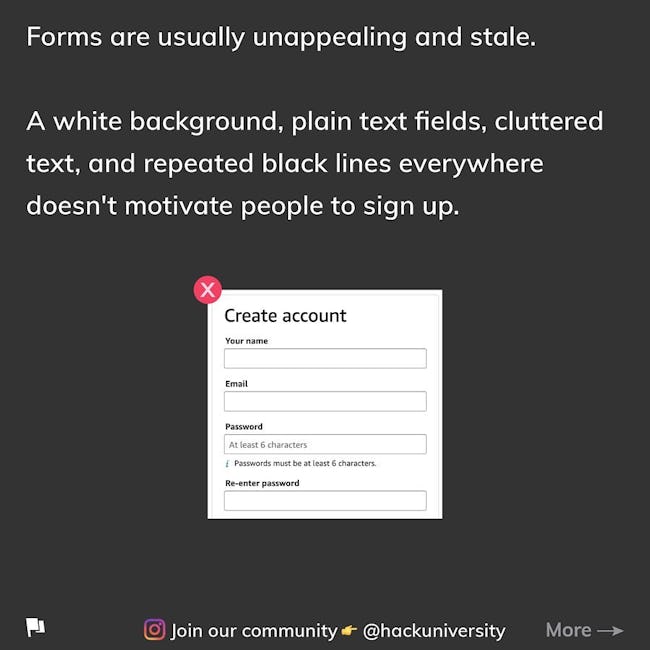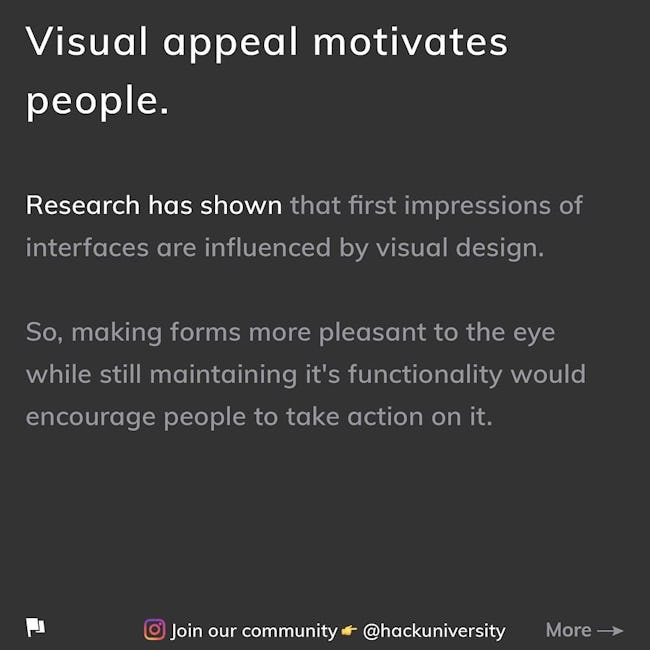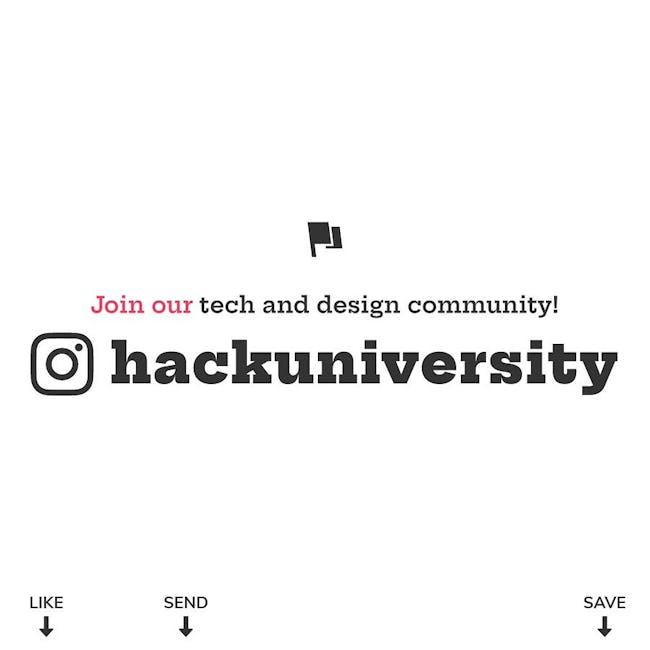 A Simple Way To Design Better Text Fields
Create Off-White Text Fields
Off-white is a shade of white mixed with a pale hue. By applying this, we create visual interest and strengthen the visual cues in our text fields.
Standard Text Fields:
> Hard to focus on the input
> Discourages interaction
> Hard to scan and read
Off-White Text Fields:
> Clearer focus on the input
> Inspires interaction
> Better hierarchy of information
Off-White Text Field.
Off-White Background.
Forms are usually unappealing and stale.
A white background, plain text fields, cluttered text, and repeated black lines everywhere doesn't motivate people to sign up.
Visual appeal motivates people.
Research has shown that first impressions of interfaces are influenced by visual design.
So, making forms more pleasant to the eye while still maintaining it's functionality would encourage people to take action on it.
In Summary...
Create off-white text fields (or backgrounds) to motivate people to complete it.
Join our tech and design community! @hackuniversity
More booklets by Hack University
More Development booklets
Your recently viewed booklets
See all booklets