Booklet
A Platform To Learn And Earn At The Same Time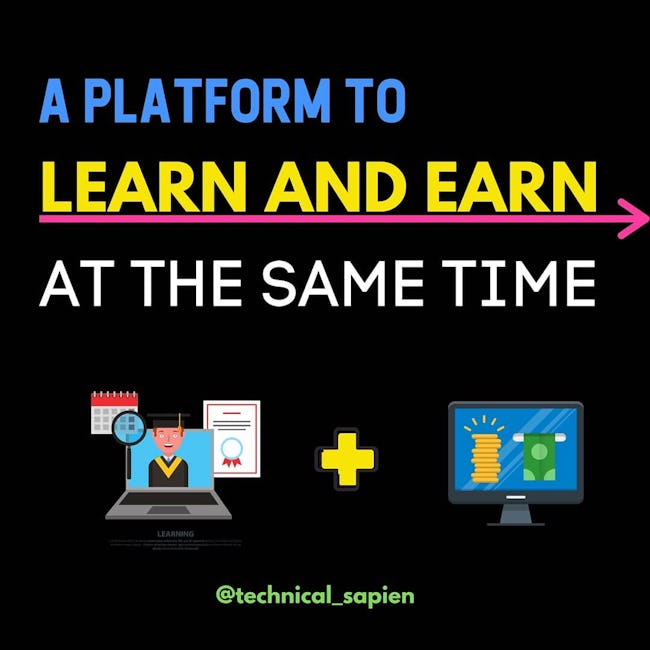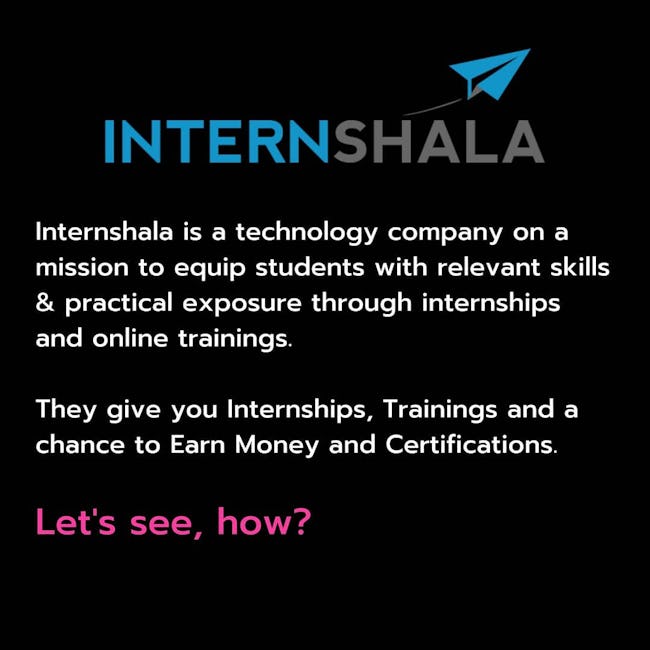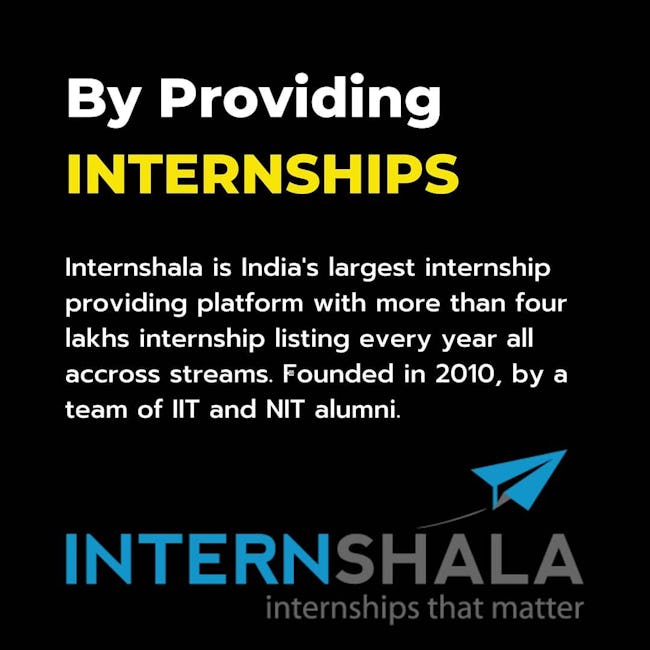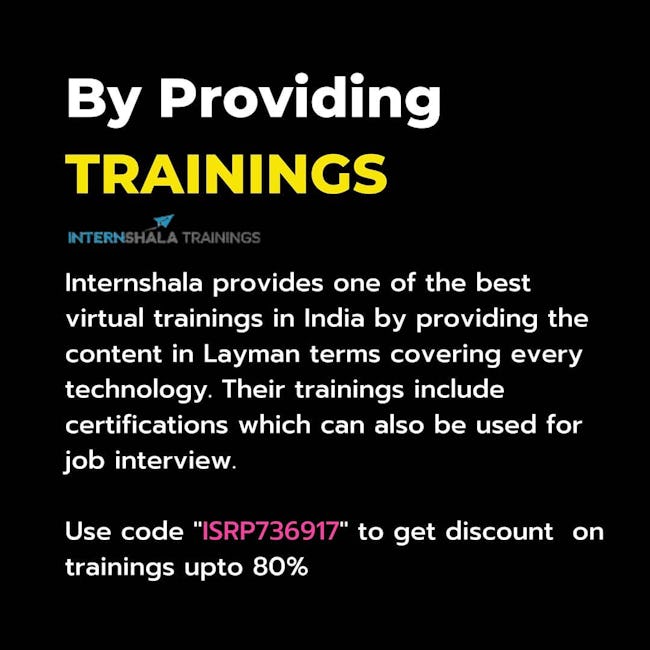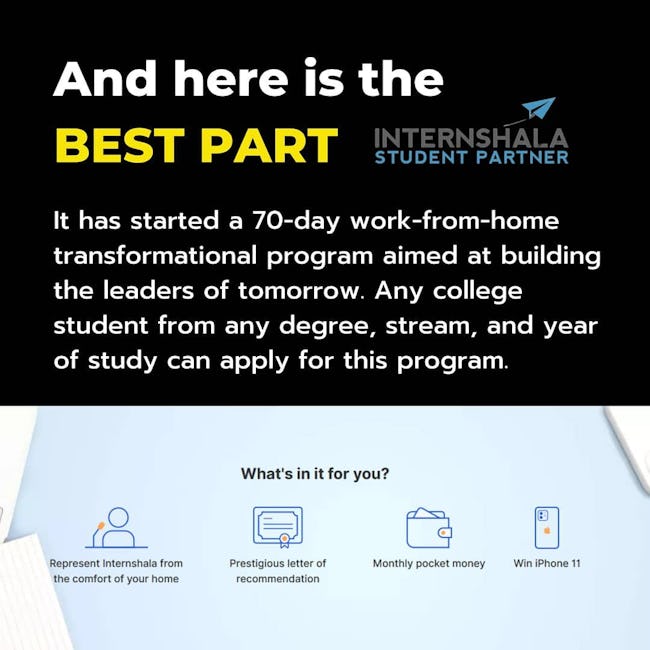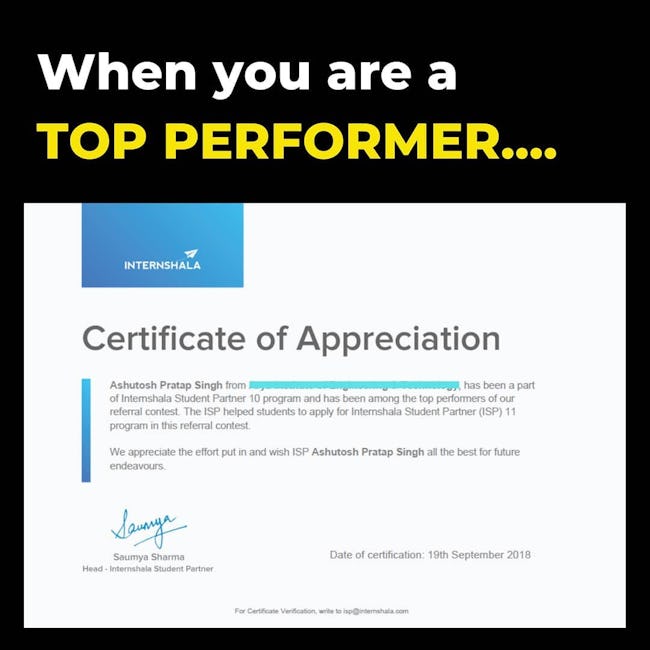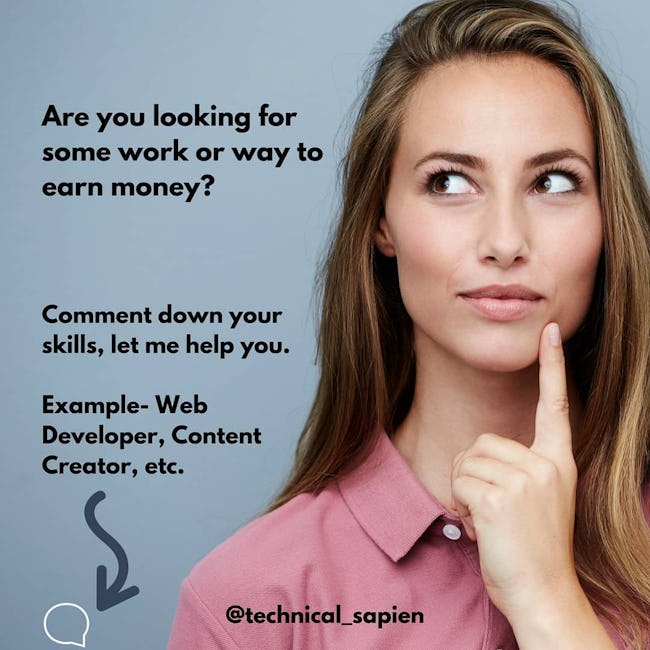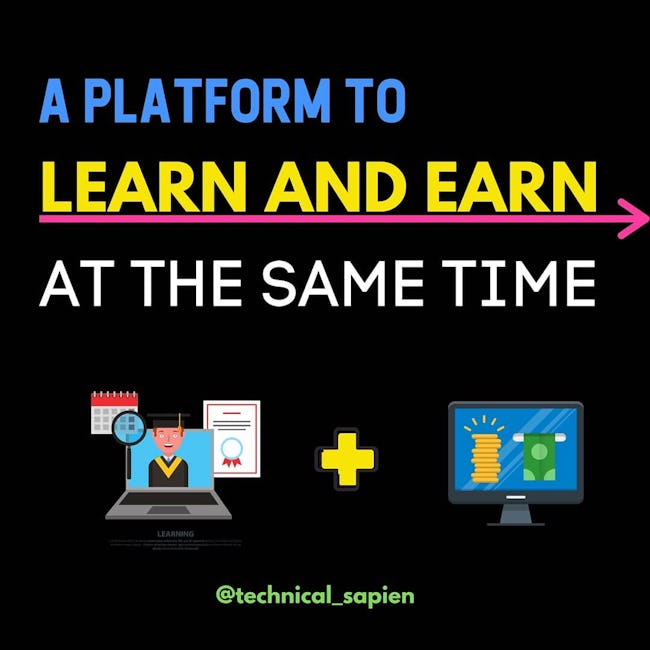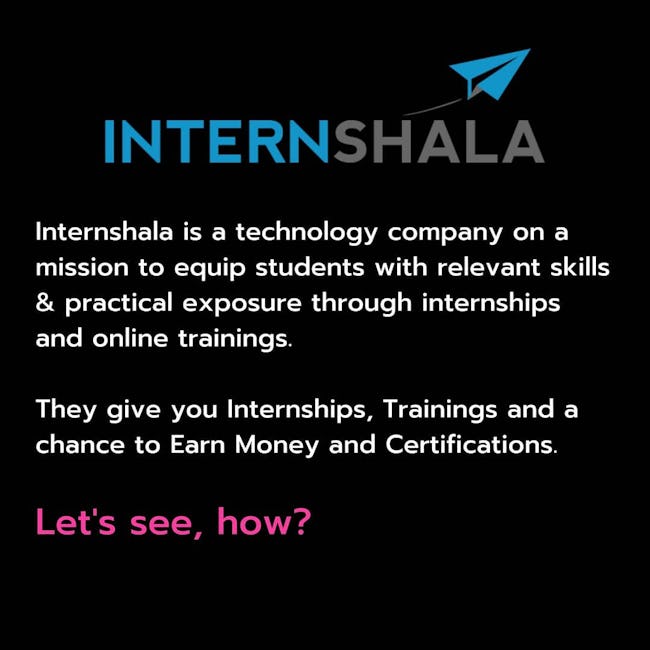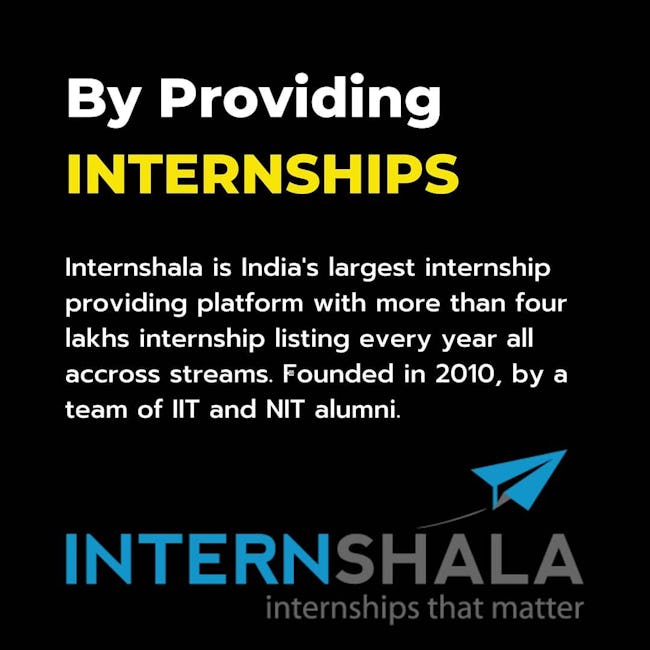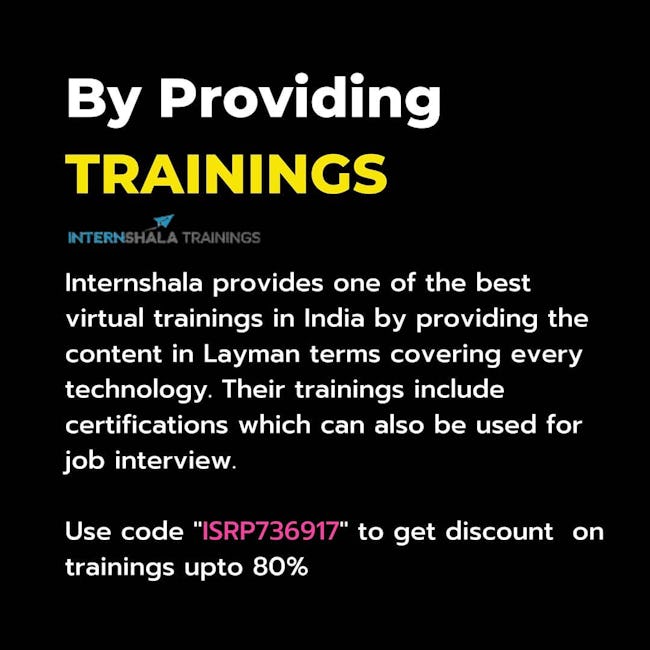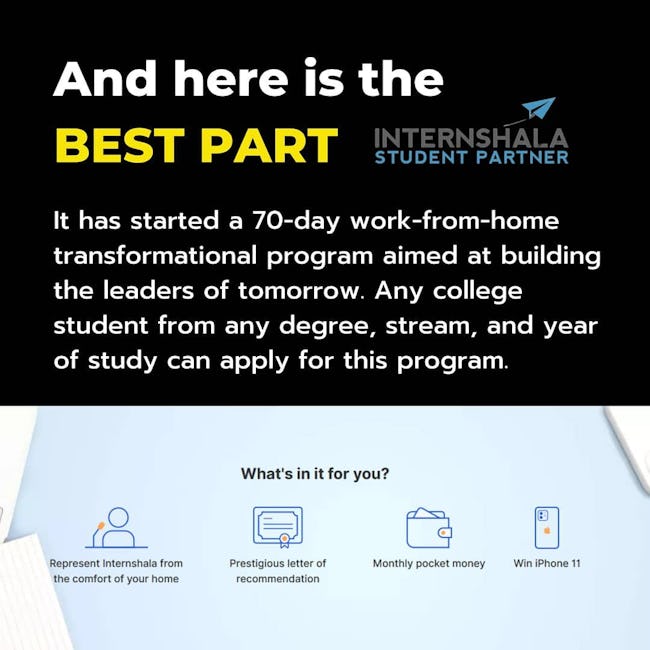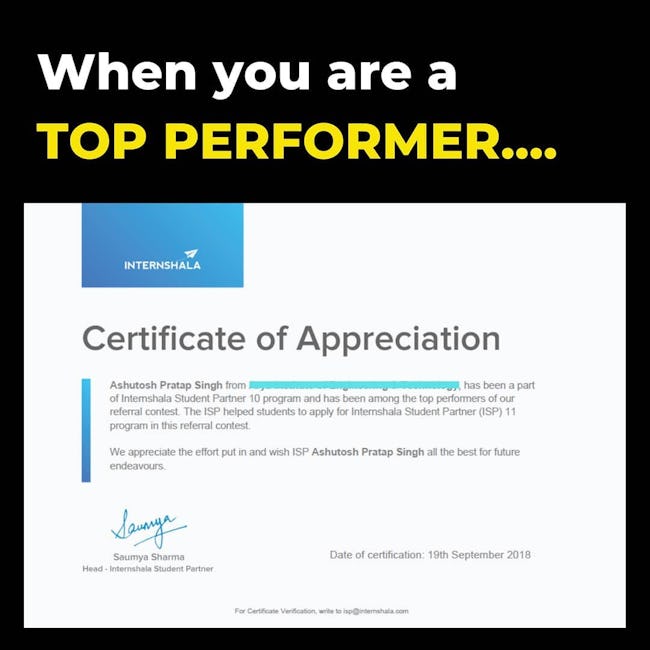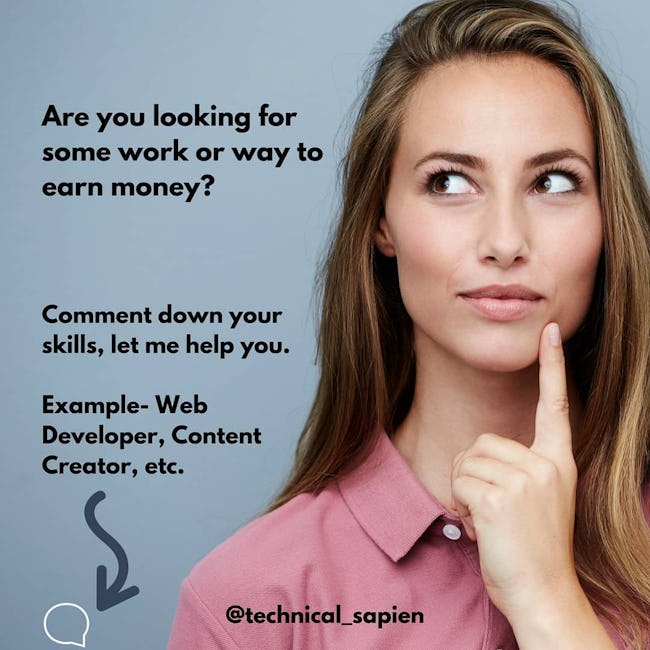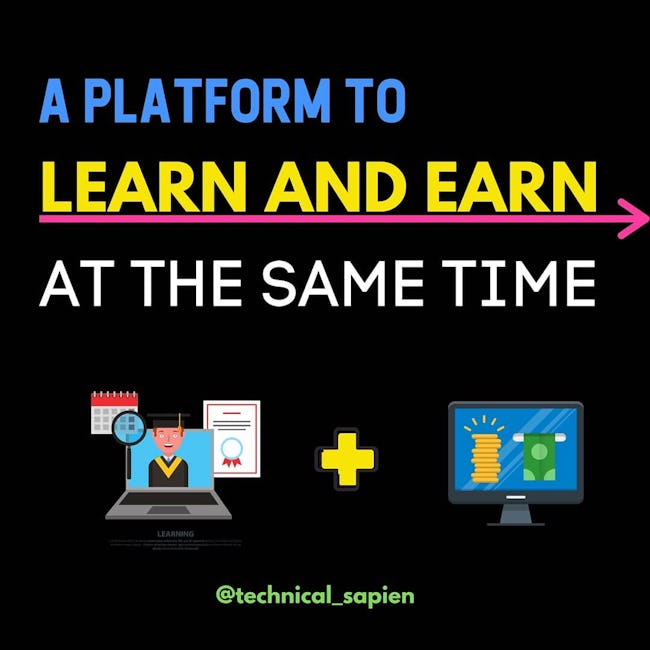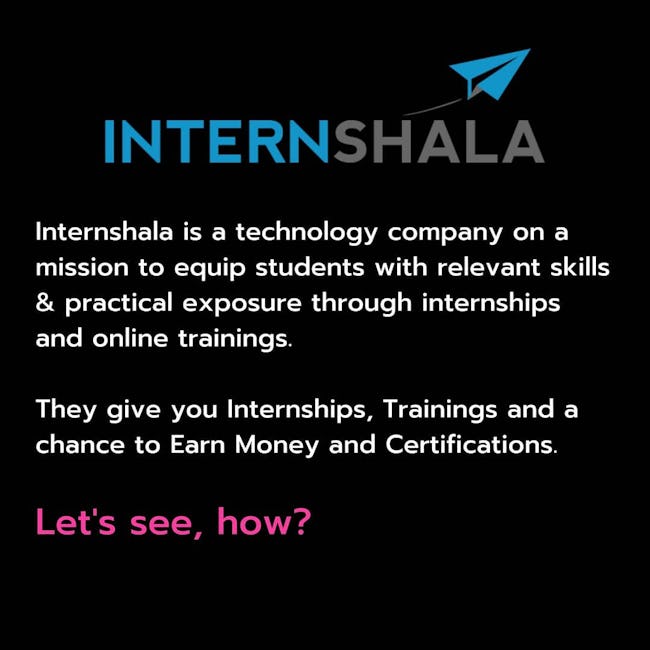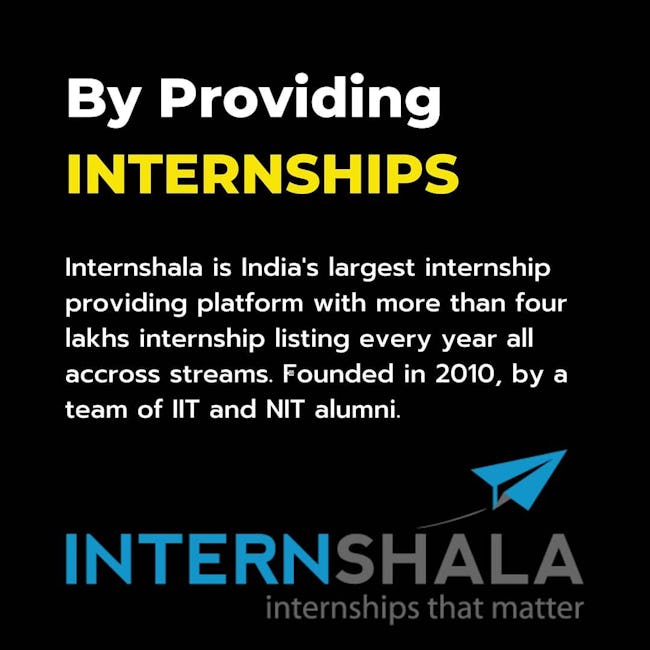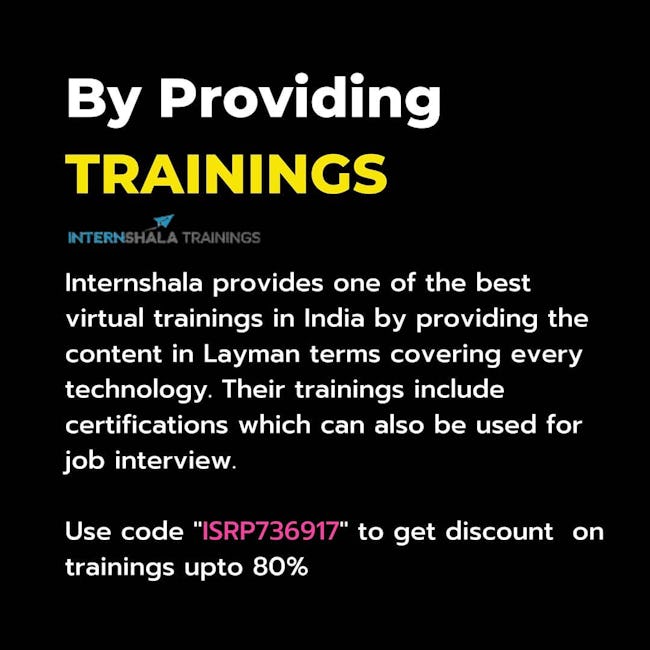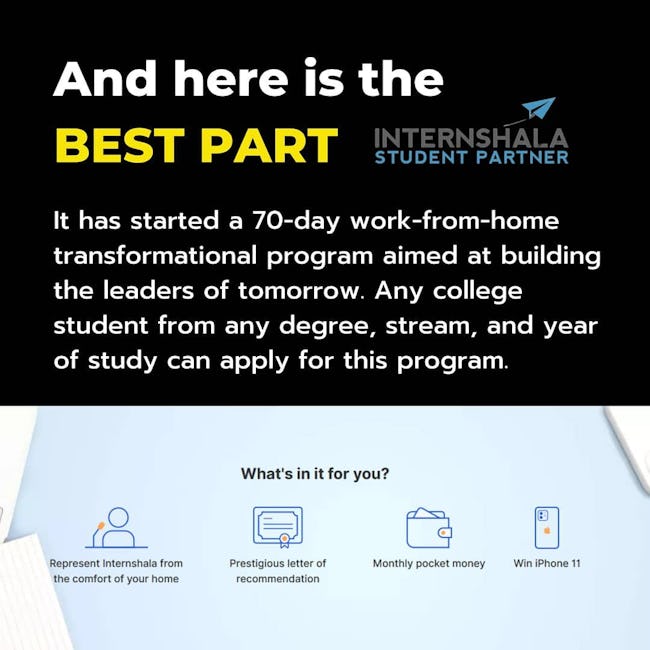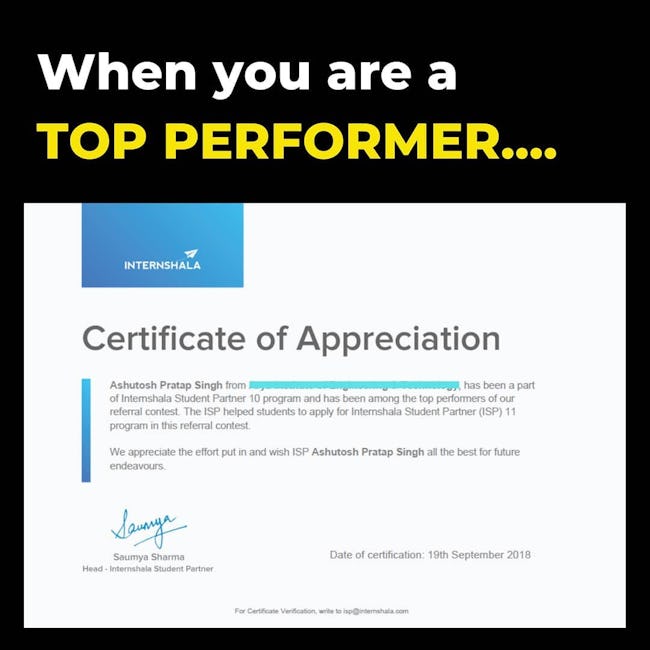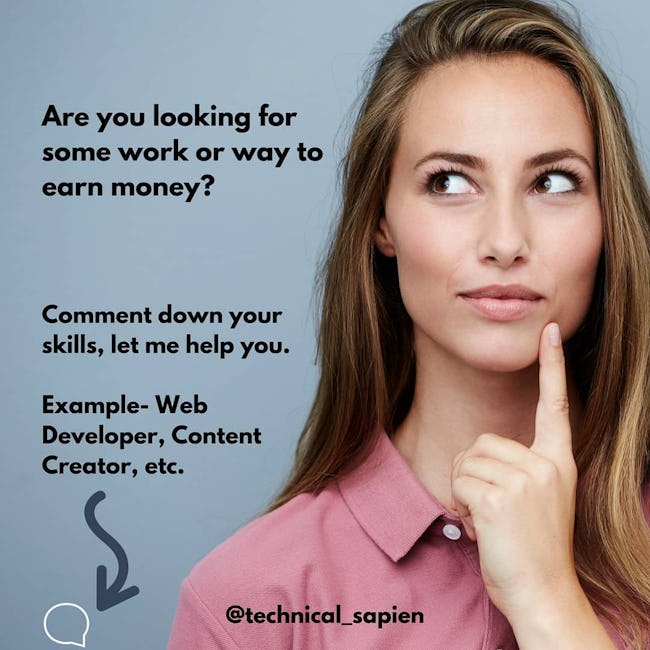 A Platform To Learn And Earn At The Same Time
INTERNSHALA
Internshala is a technology company on a mission to equip student with relevant skills & practical exposure through internships and online trainings.
They give you internships, trainings and a chance to earn money and certifications
lets see , how?
By providing internships
- Internshala is Indian's largest internship providing platform with more than lakhs internship listing every year all across streams. founded in 2010, by a team of IIT and NIT alumni.
By providing trainings
- Internshala provides one of the best virtual trainings in India by providing the content in layman terms covering every technology. their trainings include certifications which can also be used job interview.
- use code "ISRP736919" to get discount on training up to 80%
And here is the best part
- It has started a 70 days work-from-home transformational program aimed at building the leaders of tomorrow. any college student from any degree, stream, and year of study can apply for this program.
When you are a top performer...
Are you looking for some work or way to earn money?
Comment down your skills, let me help you,
Example-web developer, content creator, etc.
More booklets by Technical Sapien
More IT & Software booklets
Your recently viewed booklets
See all booklets