Booklet
A Graphic Designer's Guide to Better File Naming.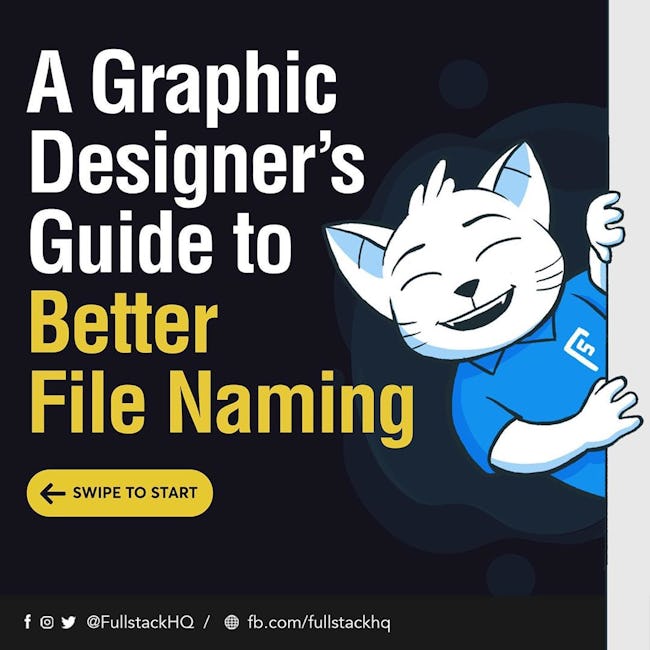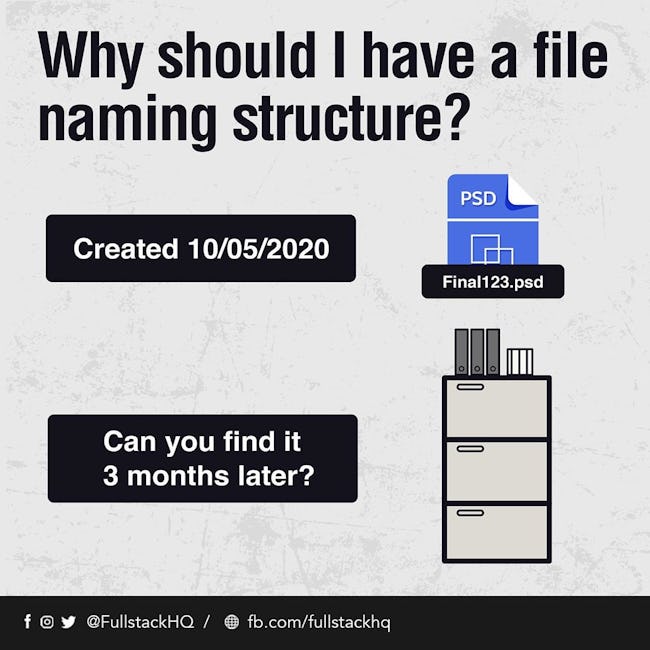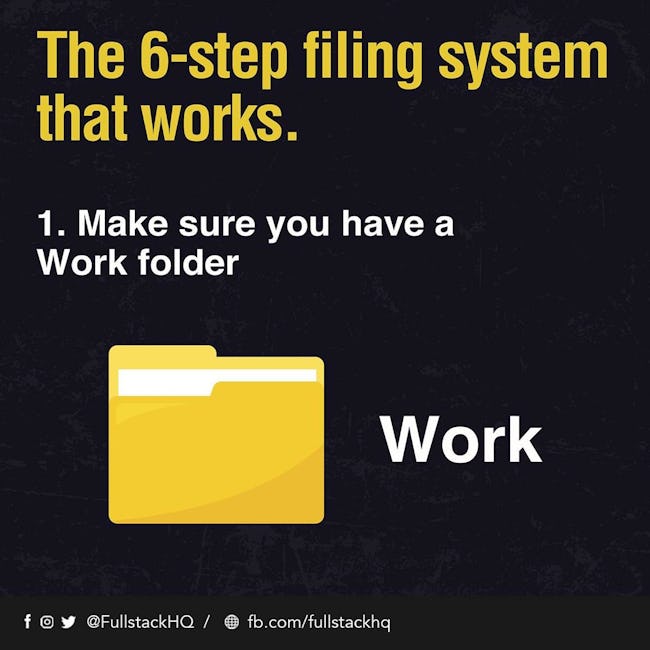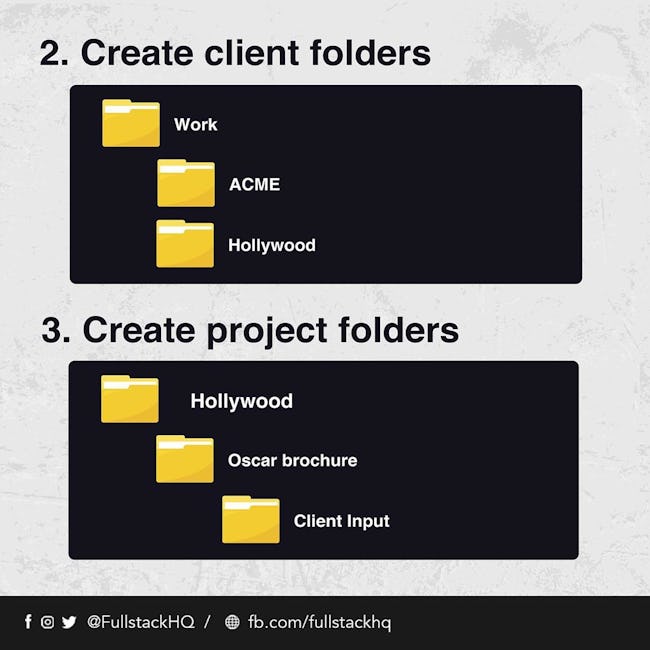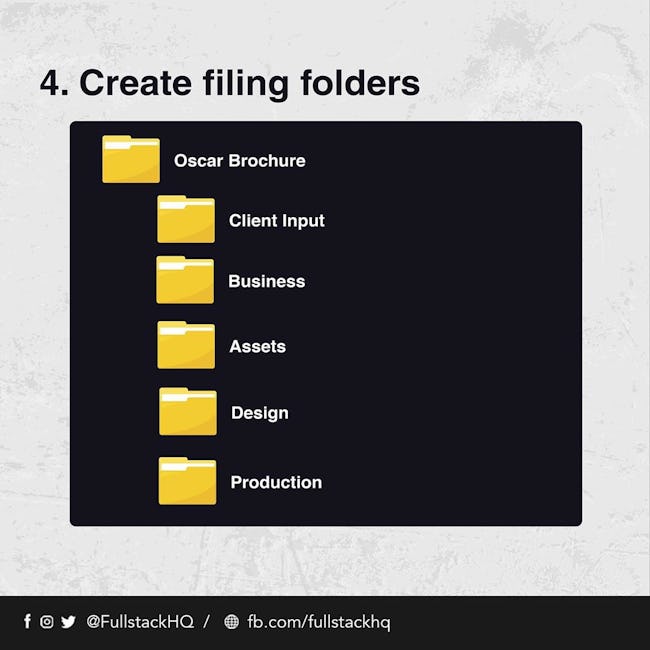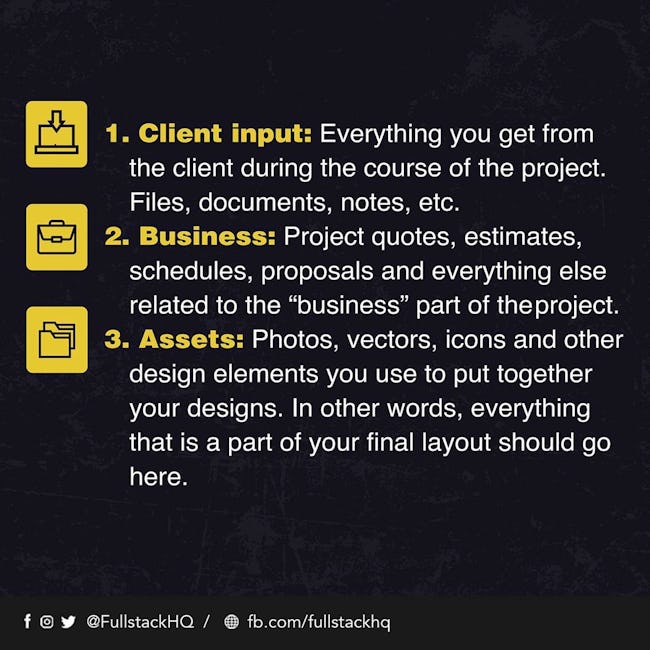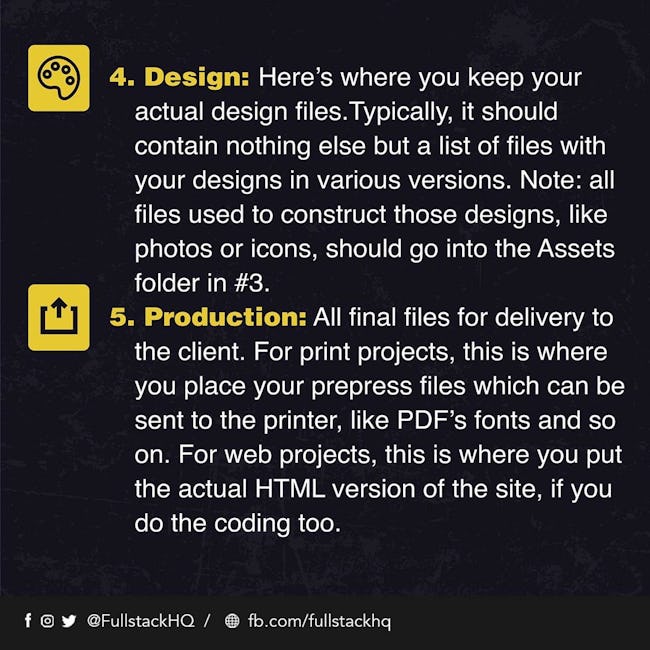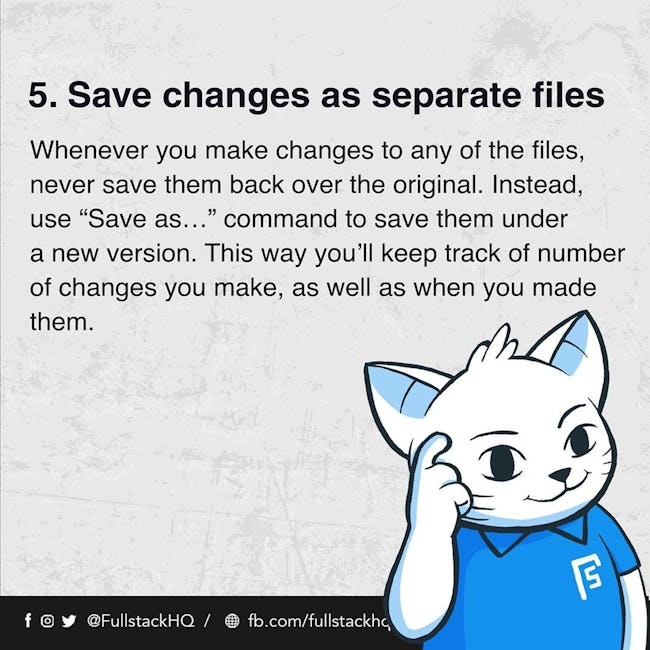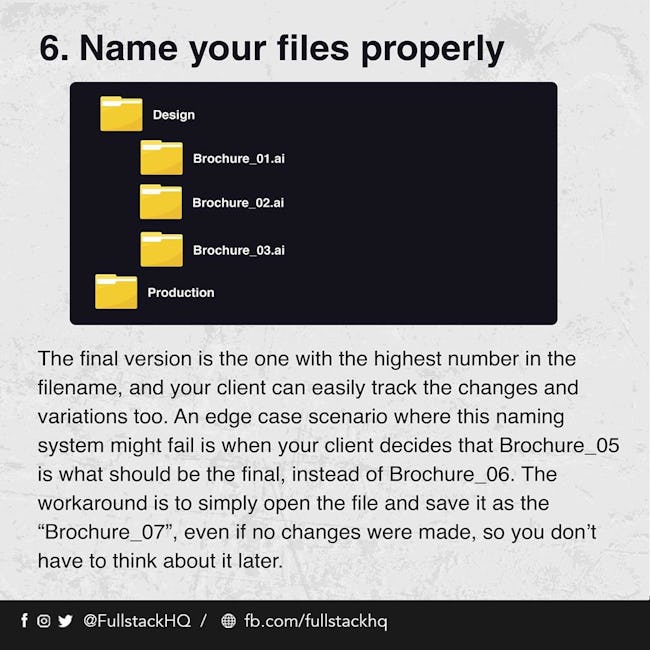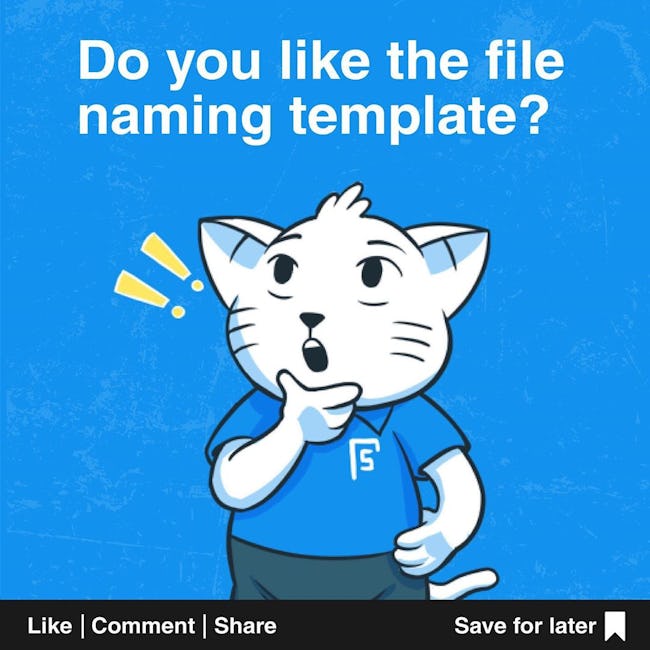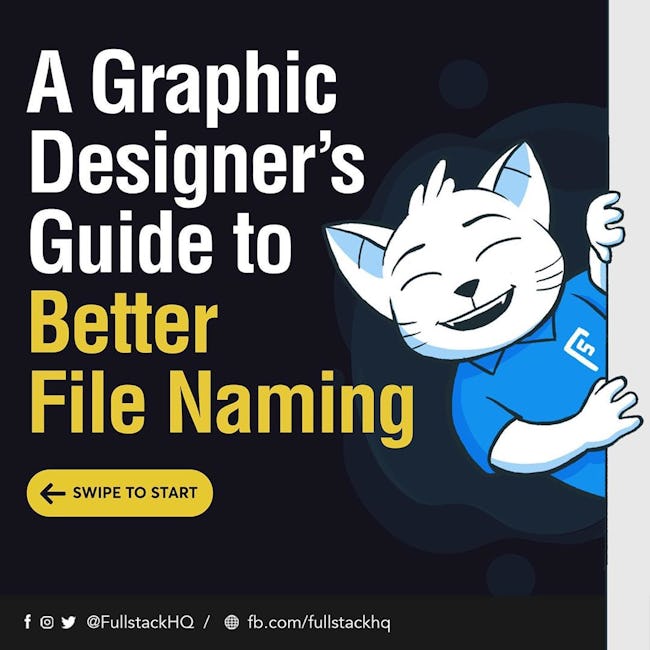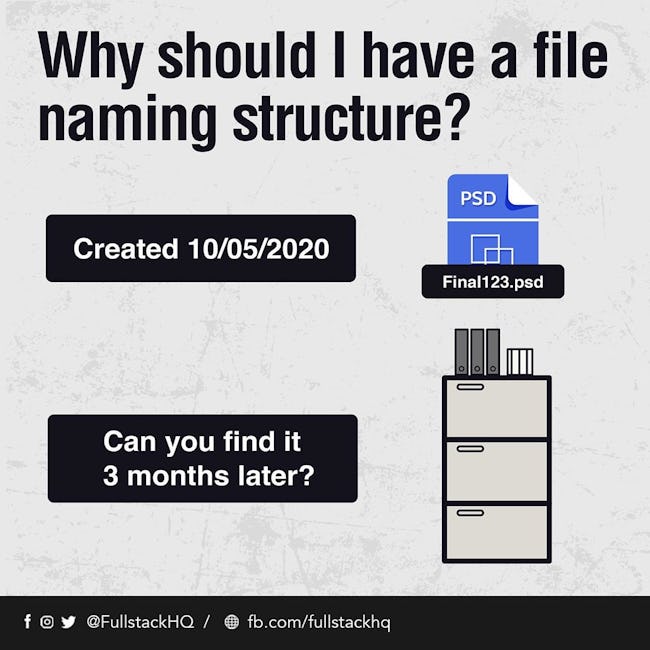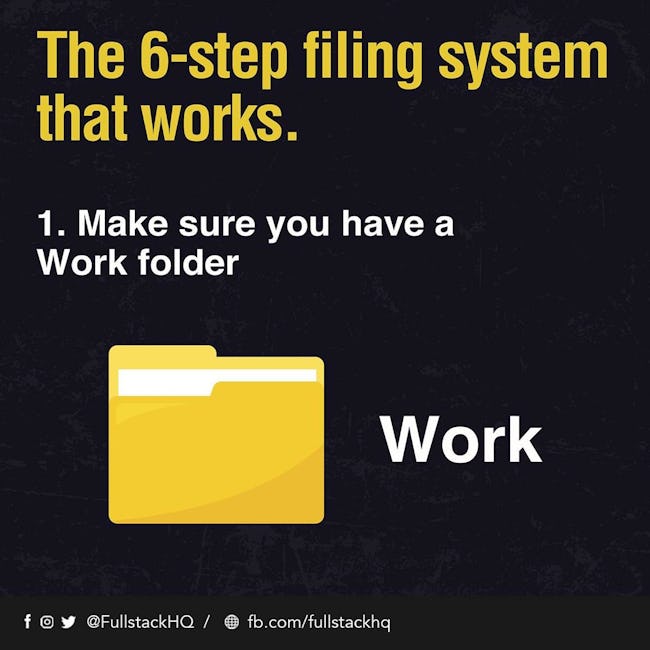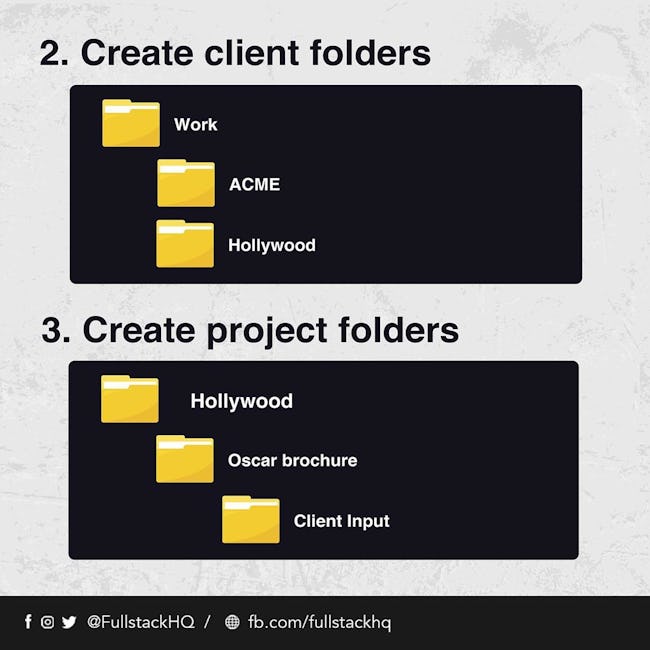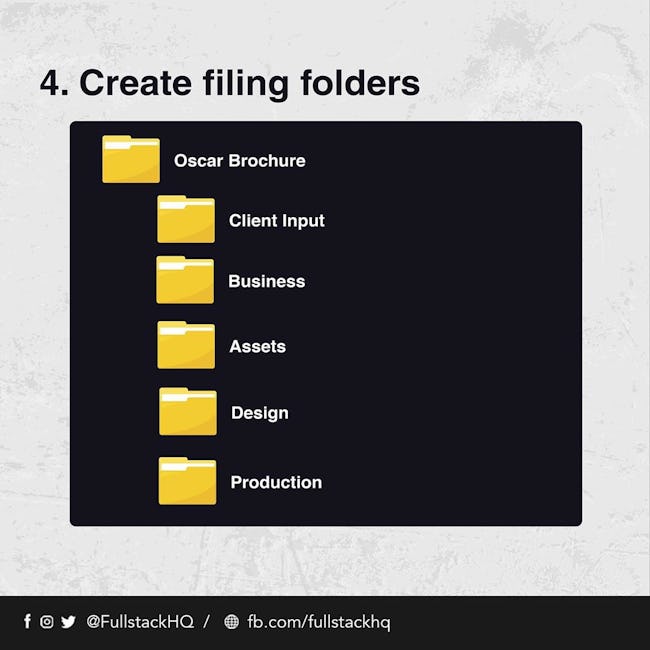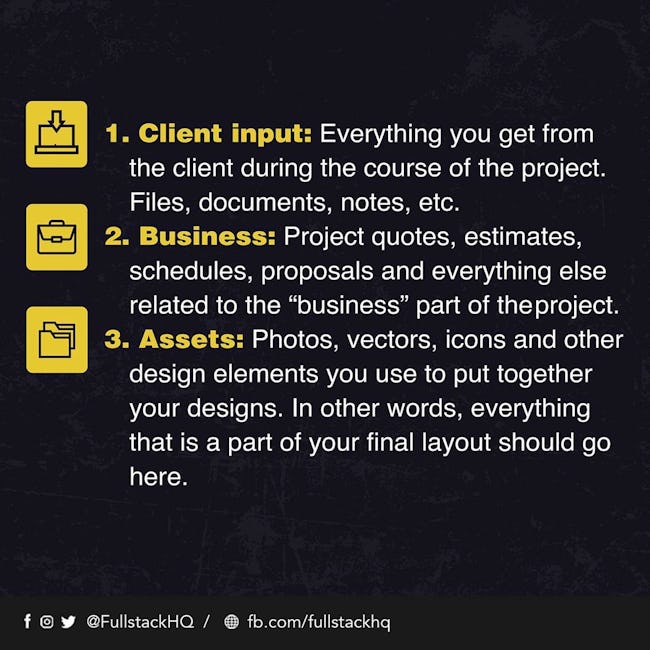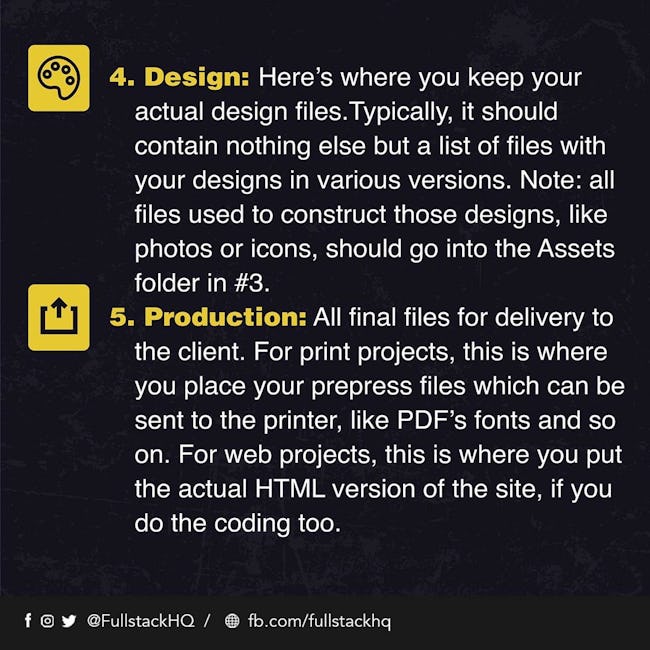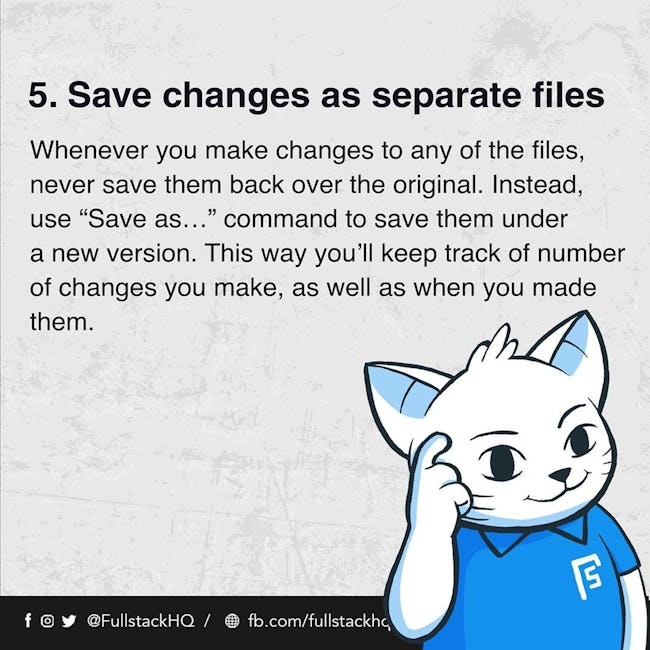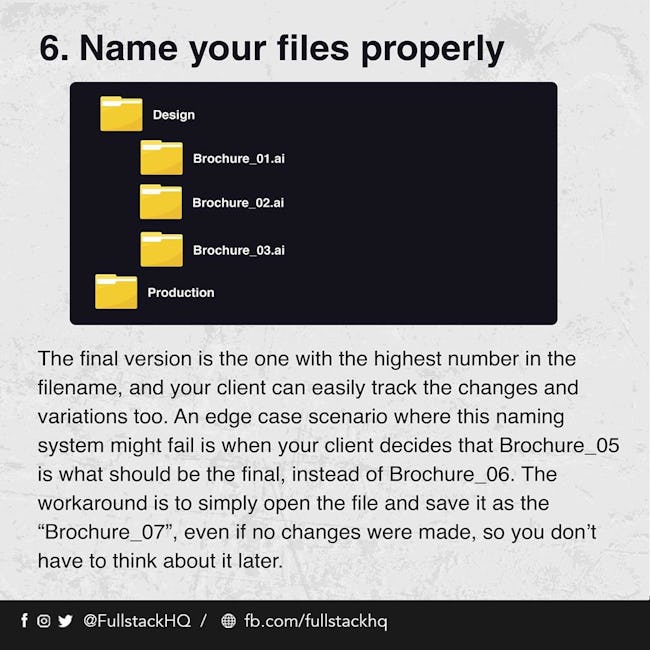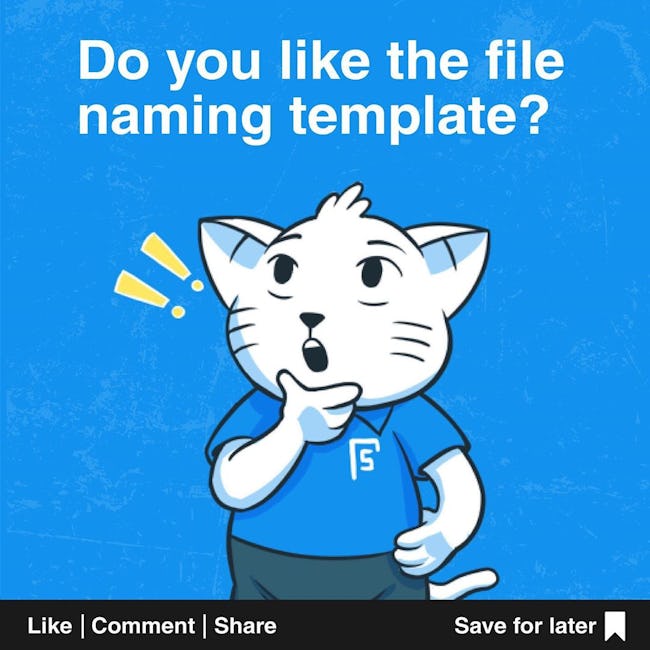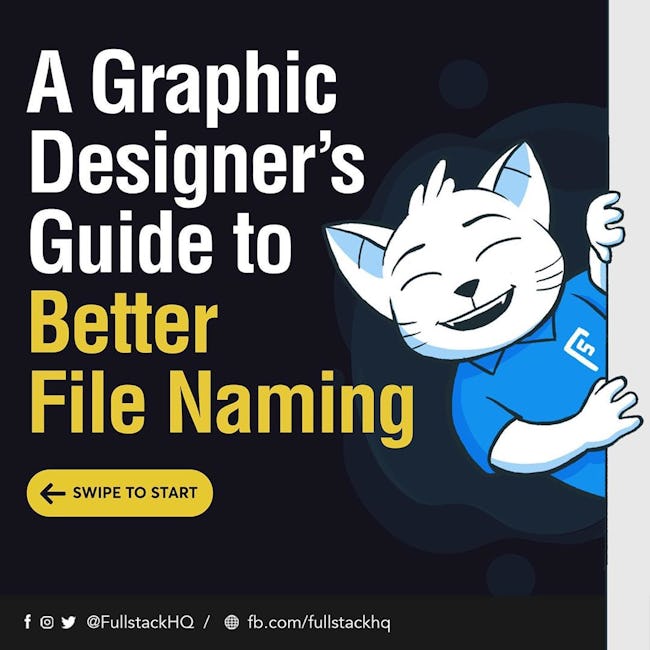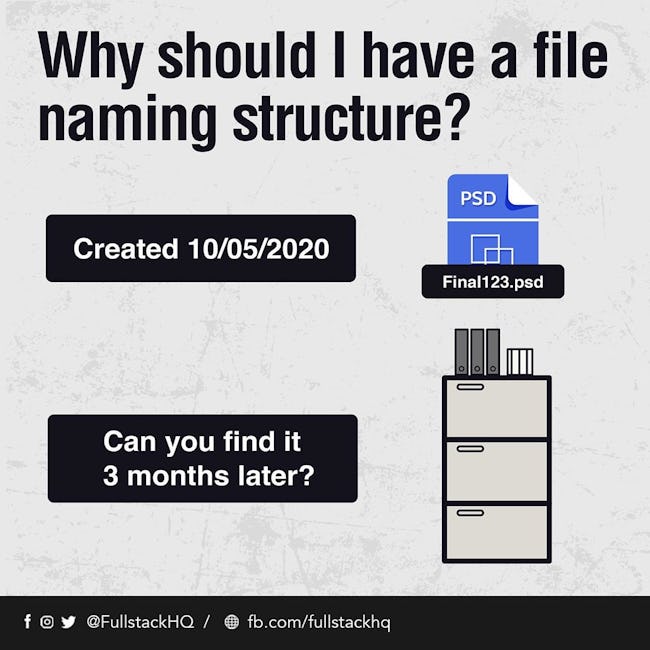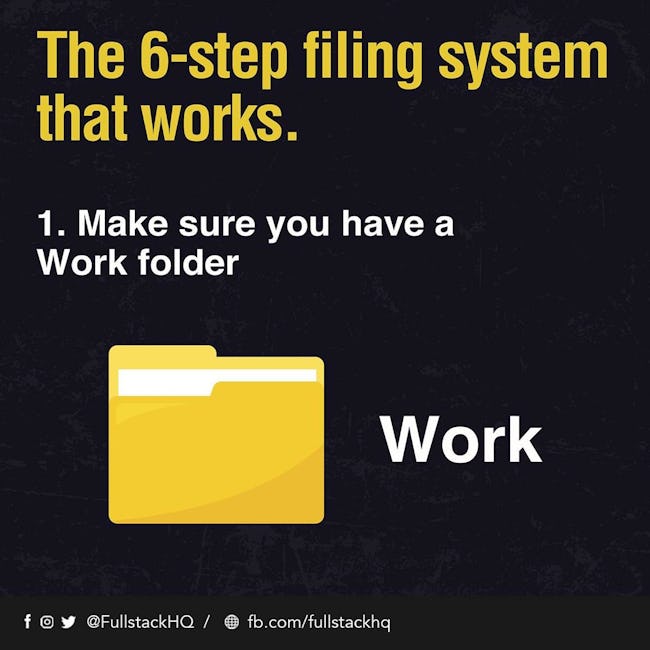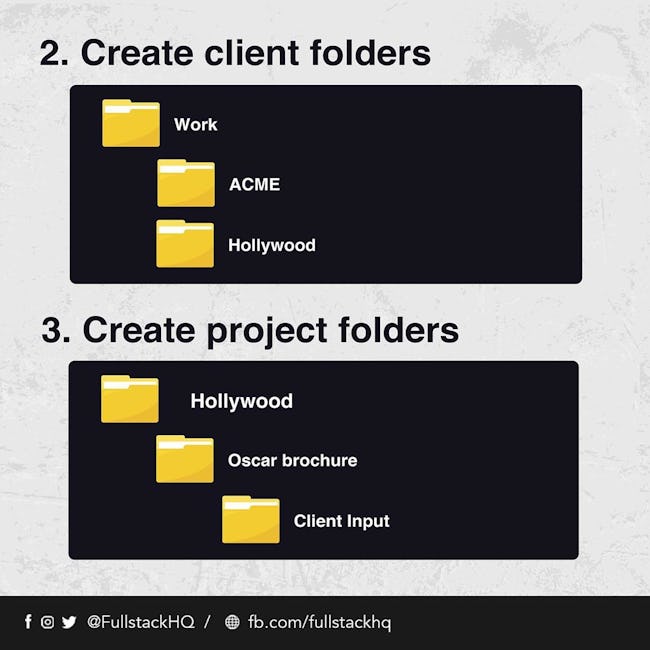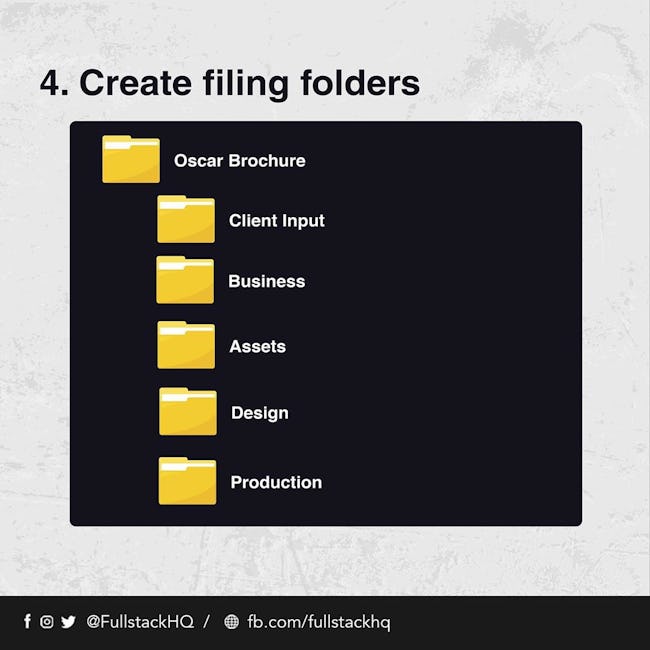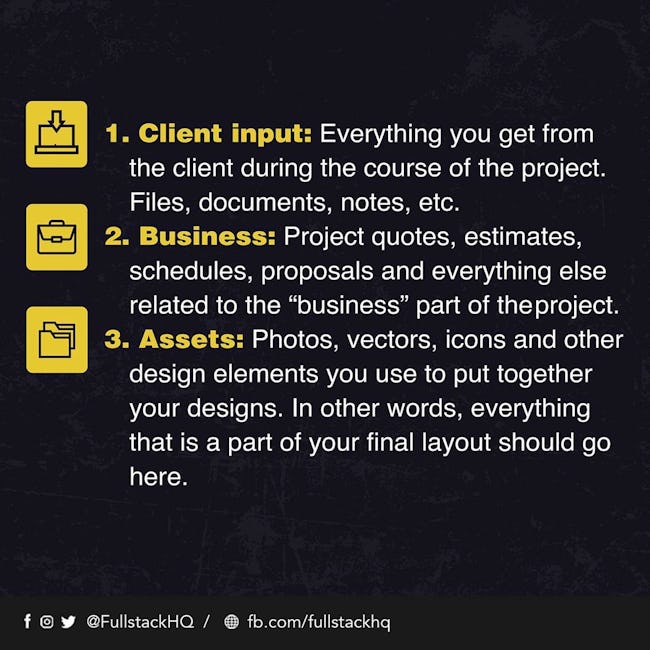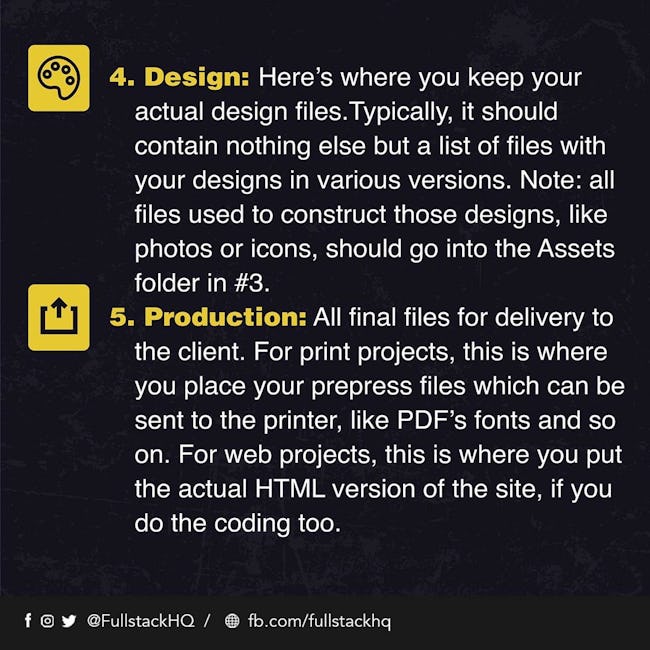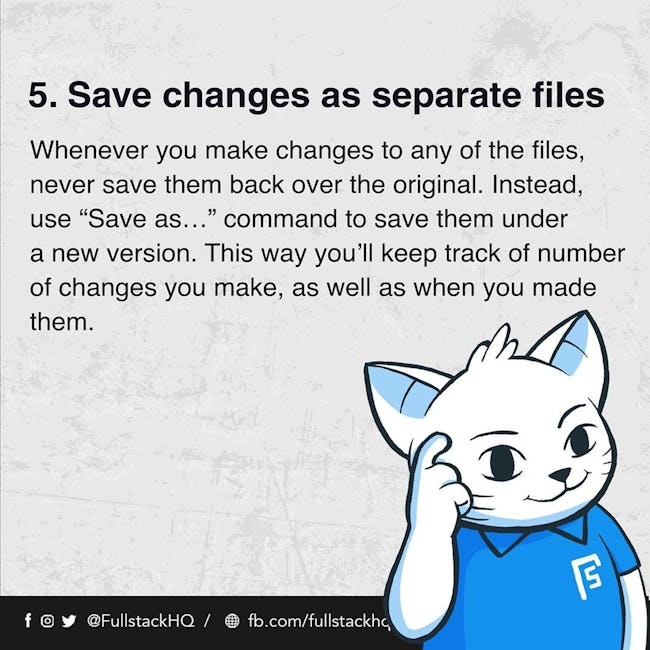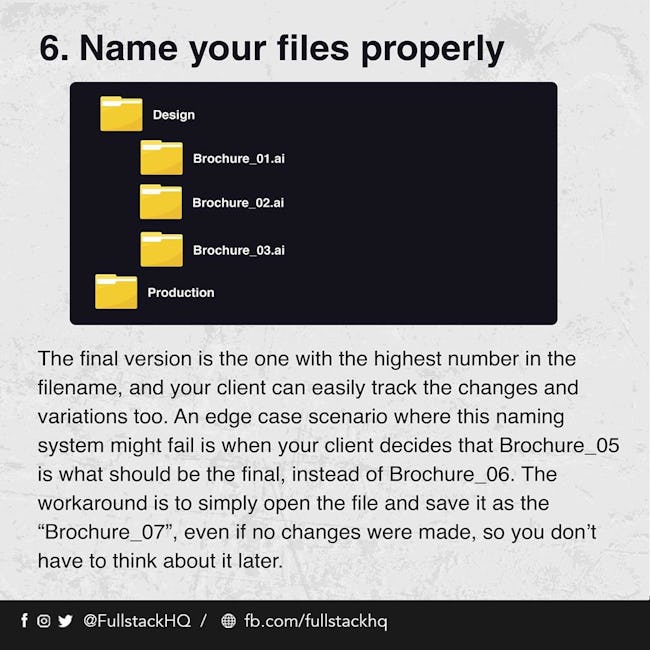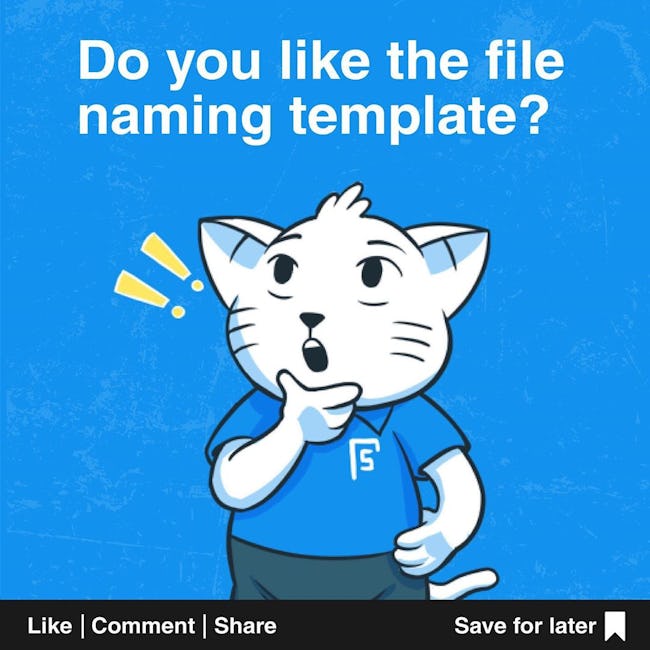 A Graphic Designer's Guide to Better File Naming.
Why should I have a file naming structure?
The 6-step filing system that works.
Make sure you have a Work folder
Create client folders
Create project folders
Create filing folders
-Client input: Everything you get from the client during the course of the project. Files, documents, notes, etc.
-Business: Project quotes, estimates, schedules, proposals and everything else related to the business part of theproject
Assets: Photos, vectors, icons and other design elements you use to put together your designs. In other words, everything that is a part of your final layout should go here.
-Design: Here's where you keep your actual design files. Typically, it should contain nothing else but a list of files with your designs in various versions. Note: all files used to construct those designs, like photos or icons, should go into the Assets folder in #3.
-Production: All final files for delivery t the client. For print projects, this is where you place your prepress files which can be sent to the printer, like PDF's fonts and so on. For web projects, this is where you put the actual HTML version of the site, if you do the coding too.
Save changes as separate files
Whenever you make changes to any of the files, never save them back over the original. Instead, use Save as... command to save them under a new version. This way you'll keep track of number of changes you make, as well as when you made them
Name your files properly
The final version is the one with the highest number in the filename, and your client can easily track the changes and variations too. An edge case scenario where this naming system might fail is when your client decides that Brochure_05 is what should be the final, instead of Brochure_06. The workaround is to simply open the file and save it as the Brochure_07, even if no changes were made, so you dont have to think about it later.
More booklets by Fullstack HQ
More Development booklets
Your recently viewed booklets
See all booklets