Booklet
A Creative Start to 2021 \ Join For Free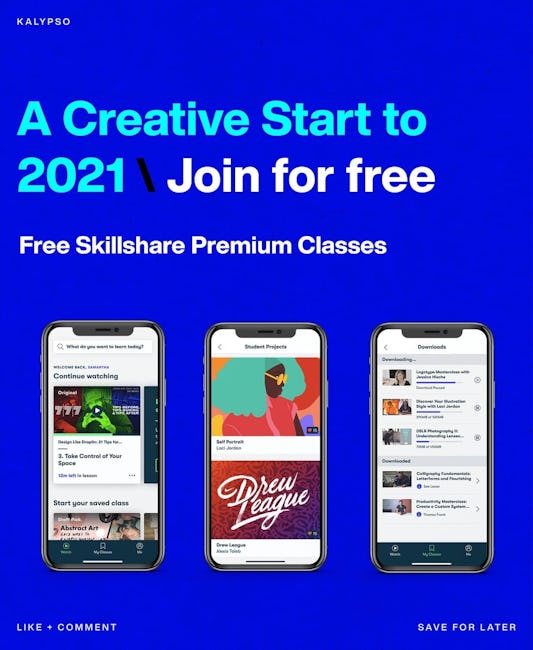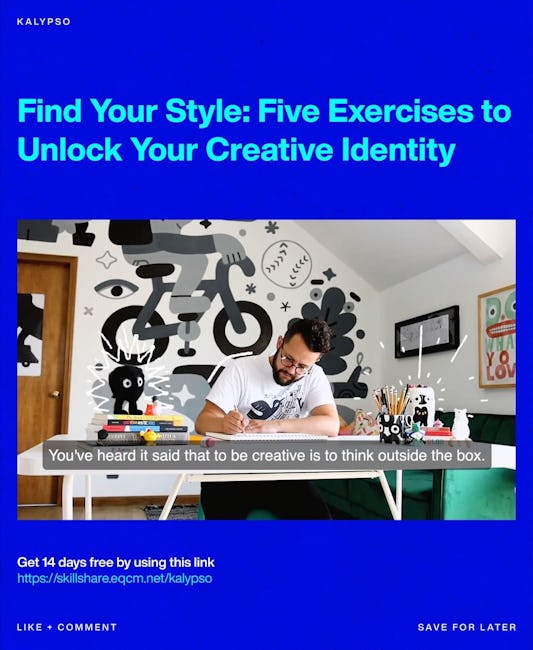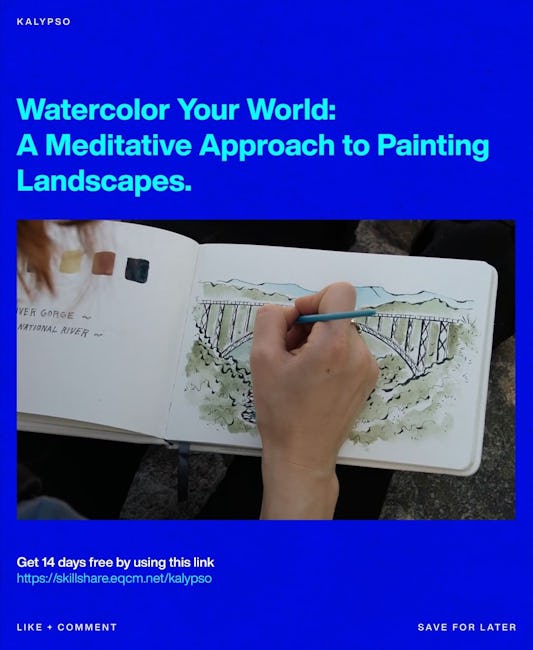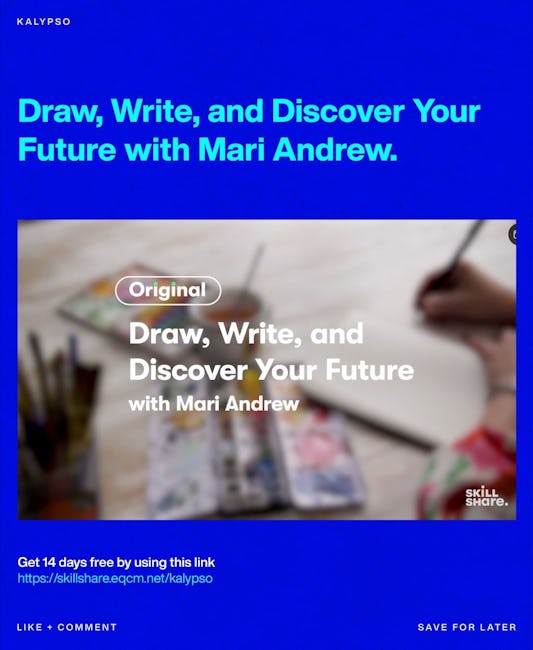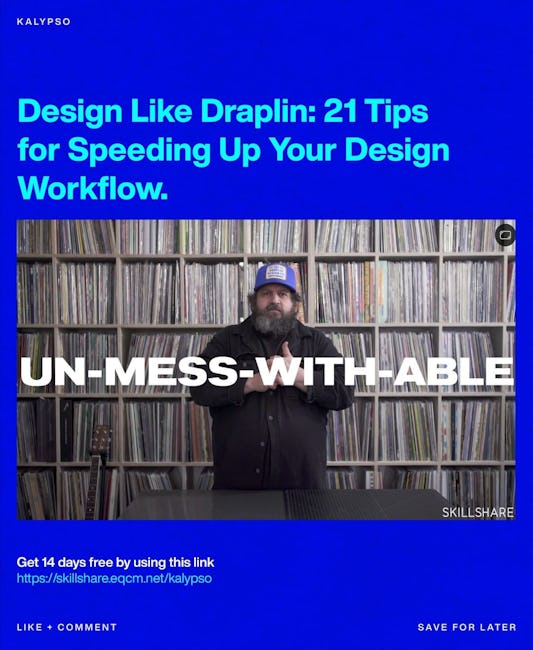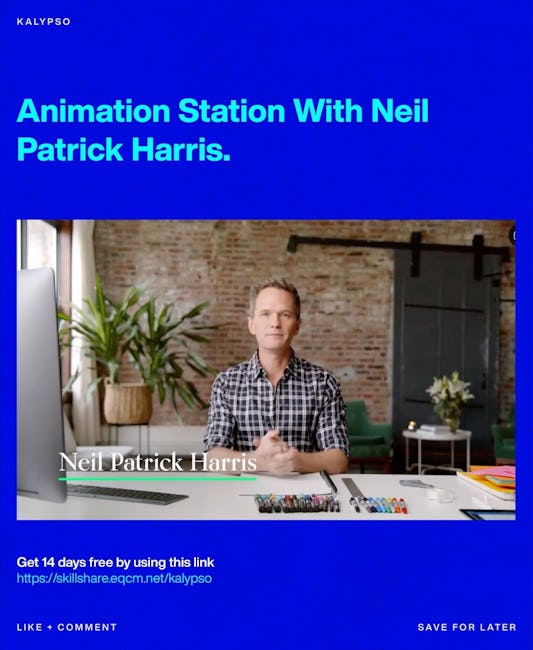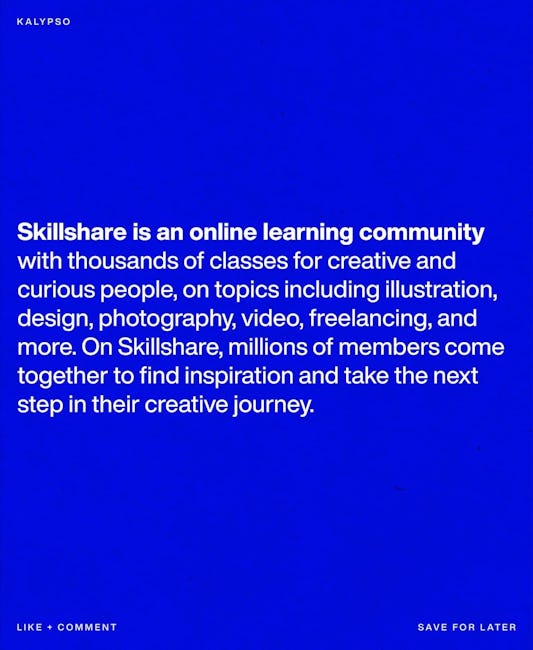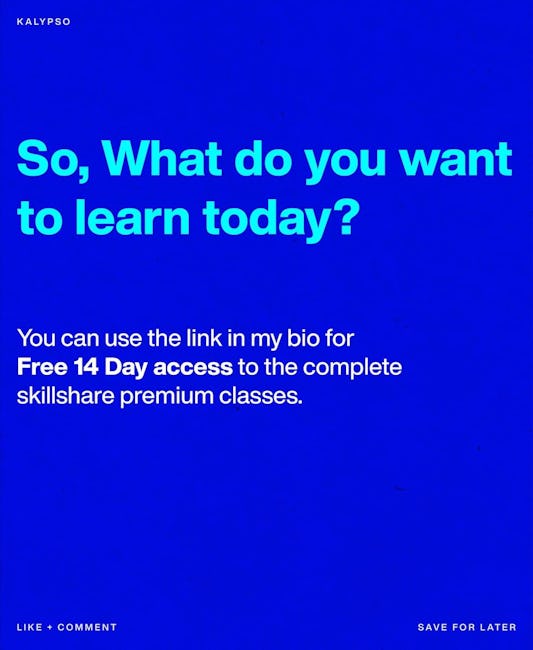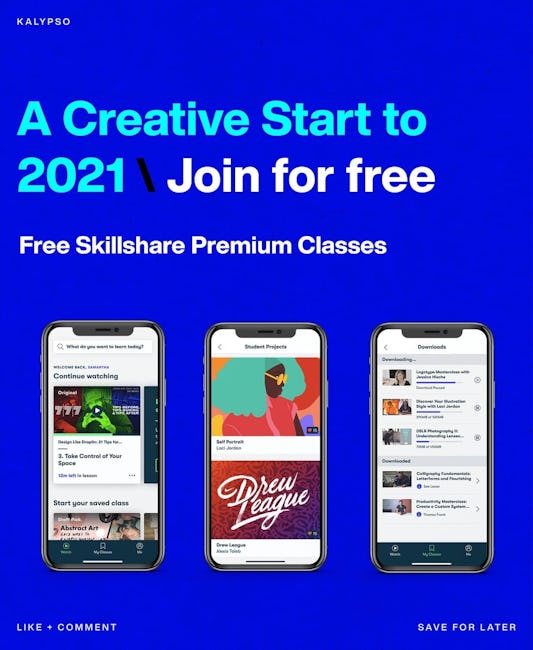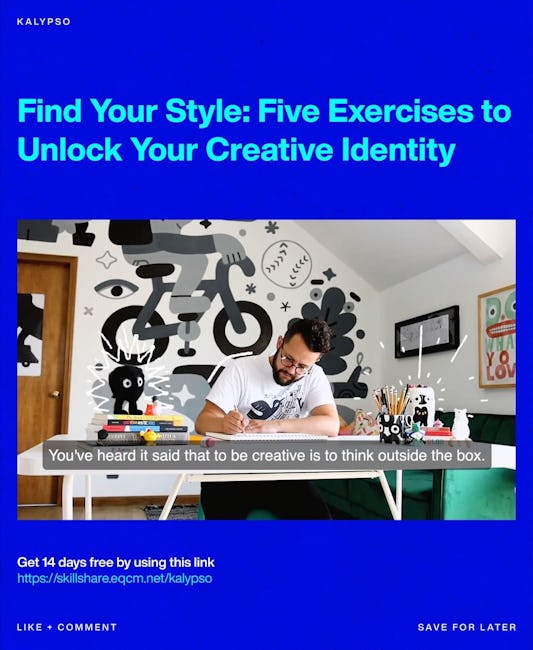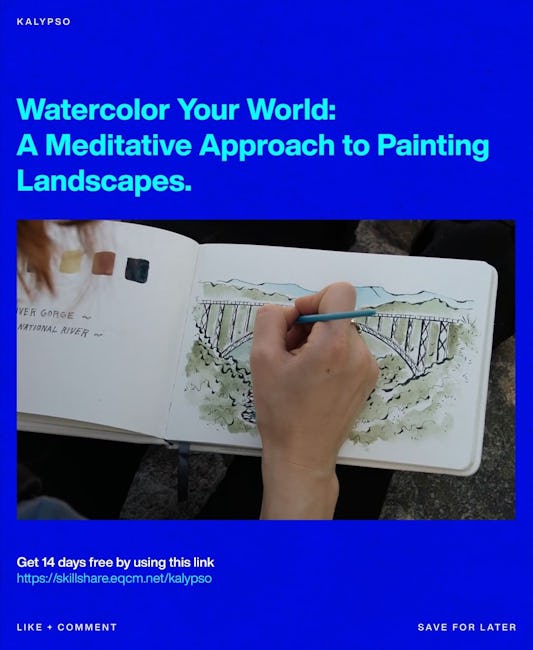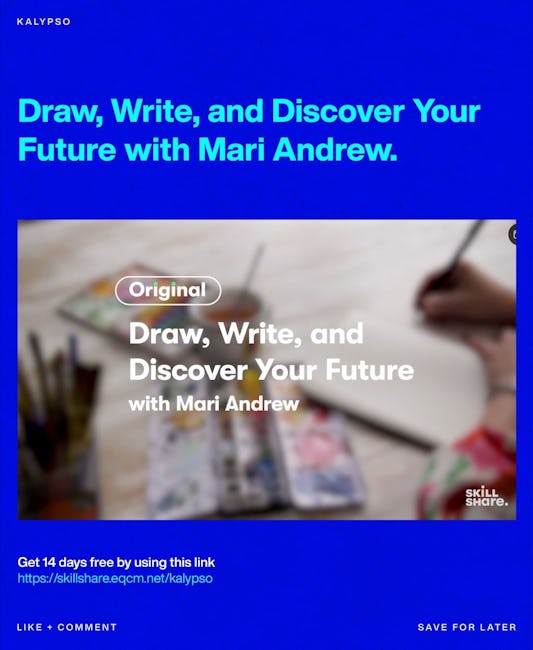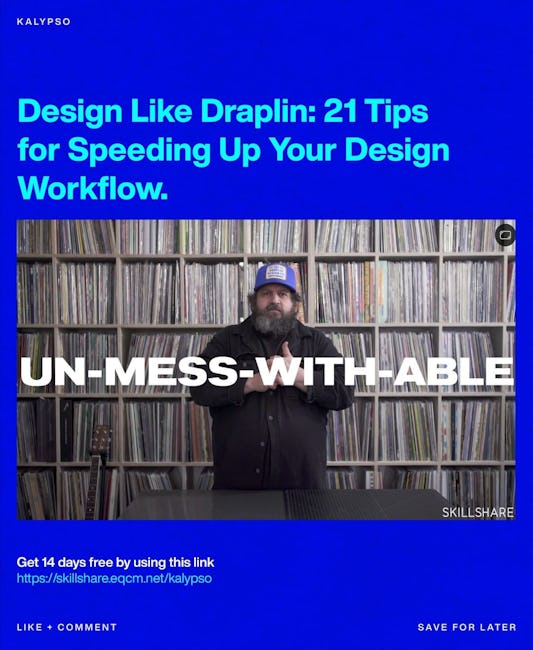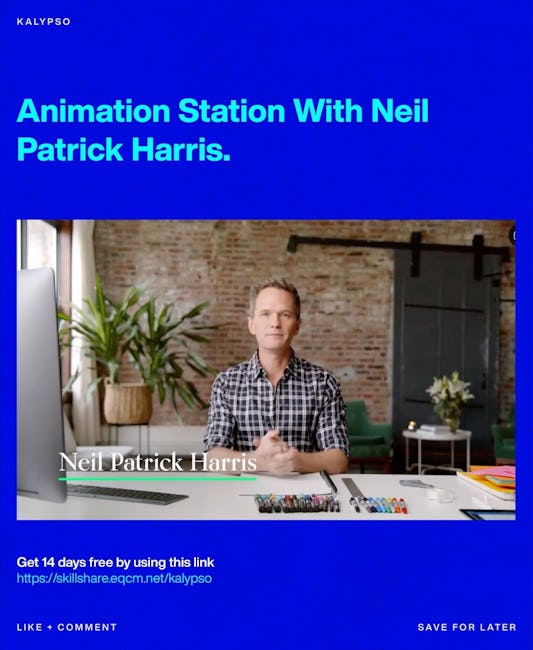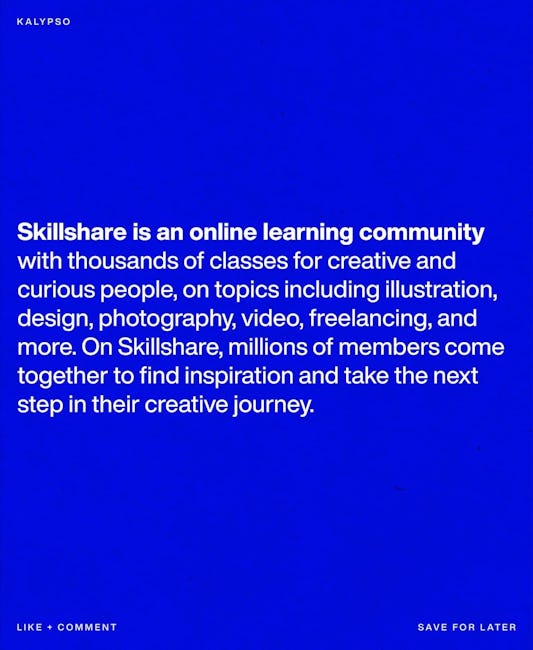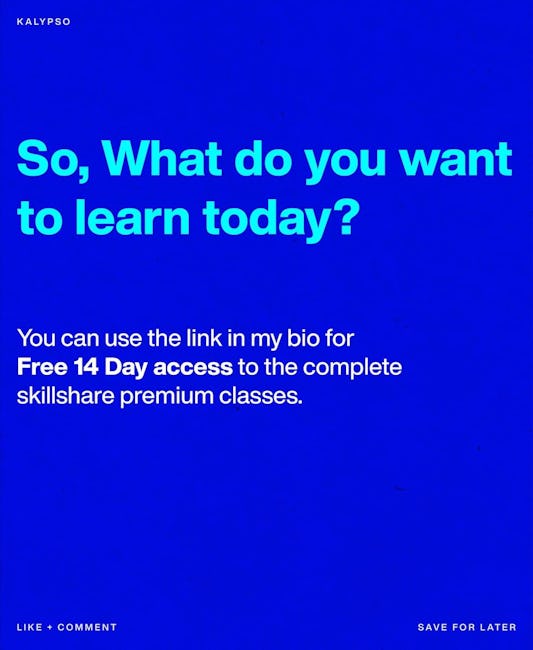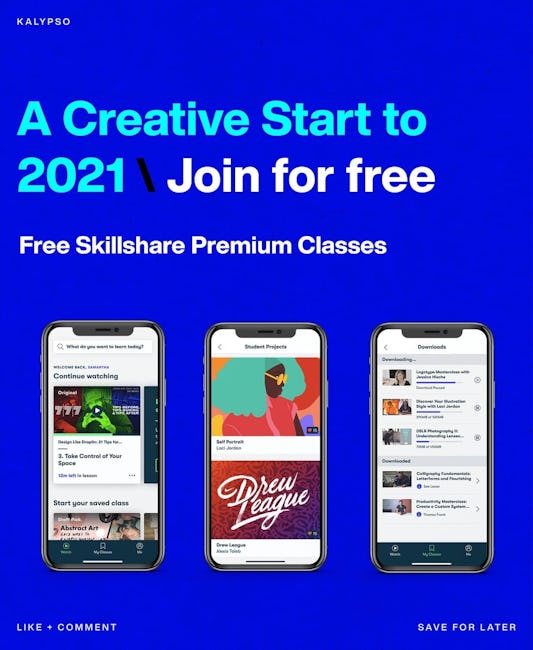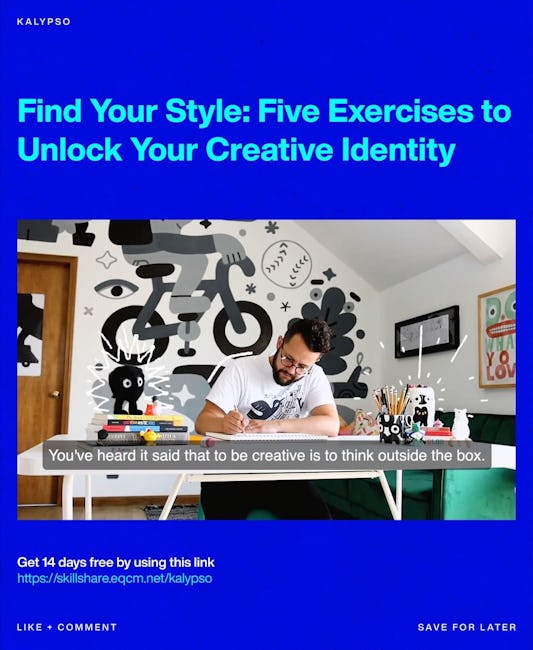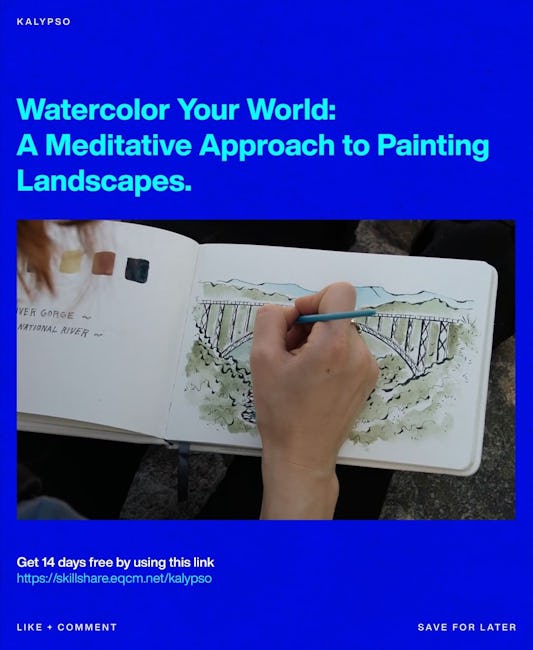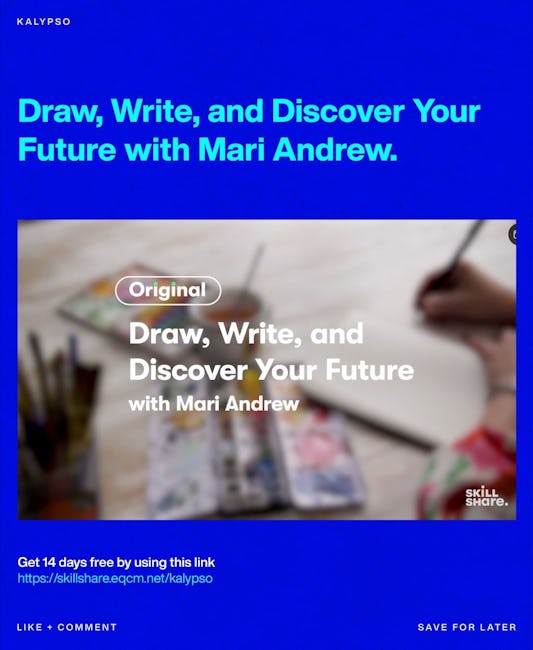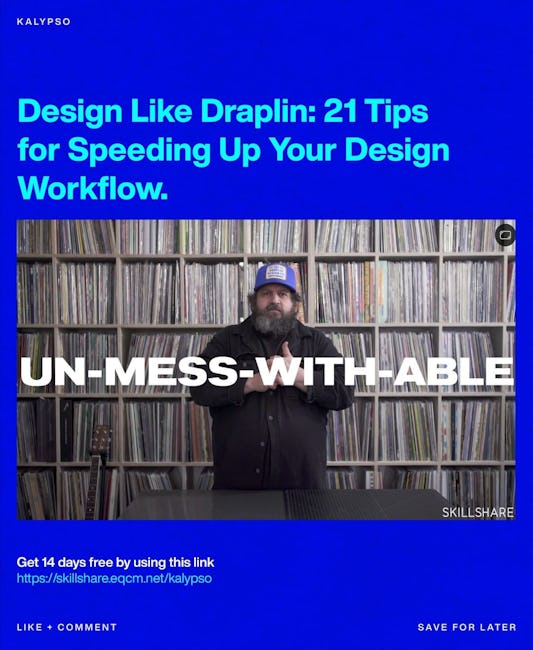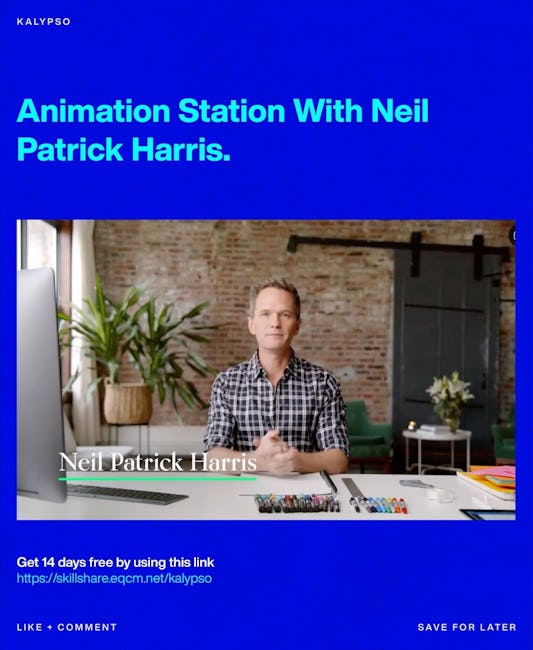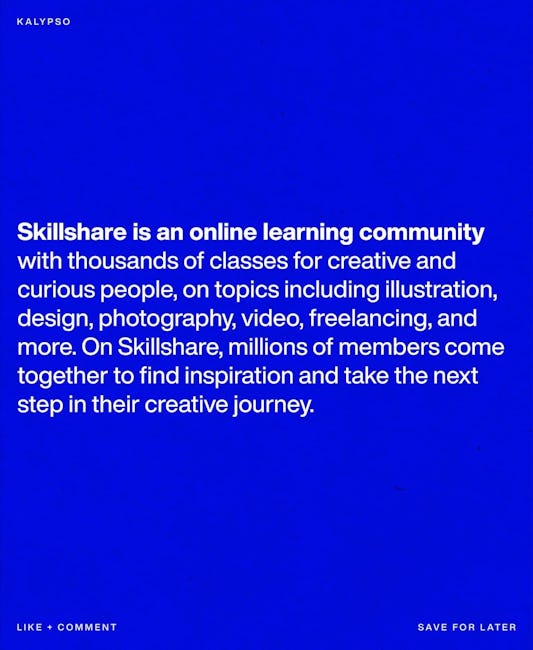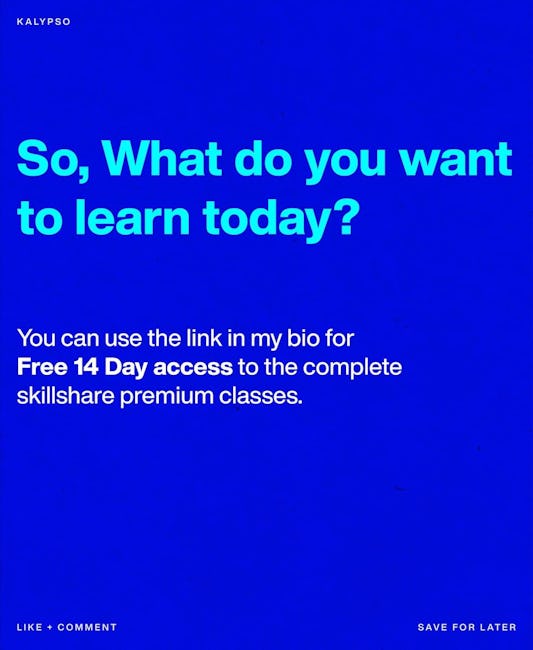 A Creative Start to 2021 \ Join For Free
Find Your Style: Five Exercises to Unlock Your Creative /identity
You've heard it said that to be creative is to think outside the box.
Watercolor Your World: A Meditative Approach to Painting Landscapes.
Draw, Write, and Discover Your Future with Mari Andrew.
Design Like Draplin: 21 Tips for Speeding Up Your Design Workflow.
UN-MESS-WITH-ABLE
Animation Station With Neil Patrick Harris.
Skillshare is an online learning community with thousands of classes for creative and curious people, on topics including illustration, design, photography, video, freelancing, and more. On Skillshare, millions of members come together to find inspiration and take the next step in their creative journey.
So, What do you want to learn today?
You can use the link in my bio for Free 14 Day access to the complete skillshare premium classes.
More booklets by kalypso
More Design booklets
Your recently viewed booklets
See all booklets