Booklet
A big UX mistake of Linkedin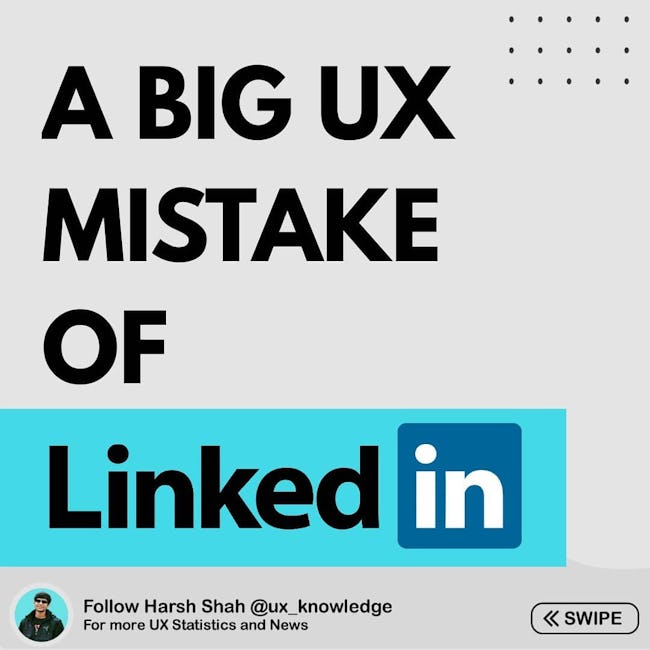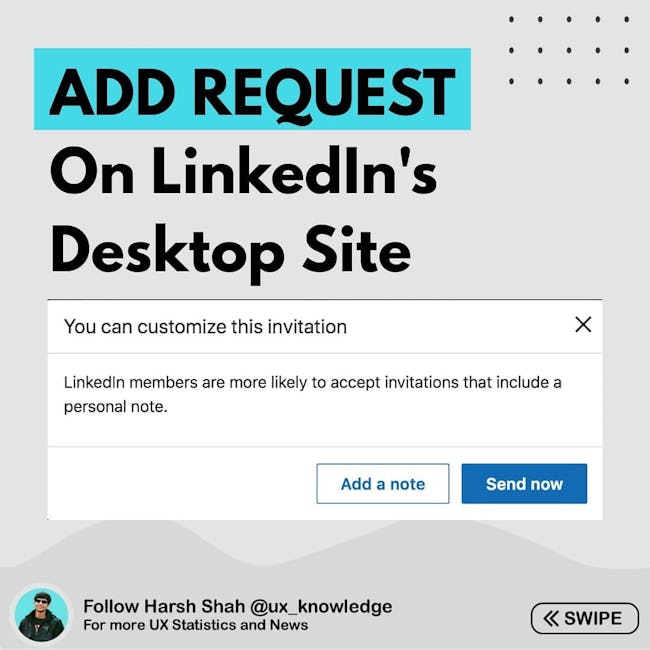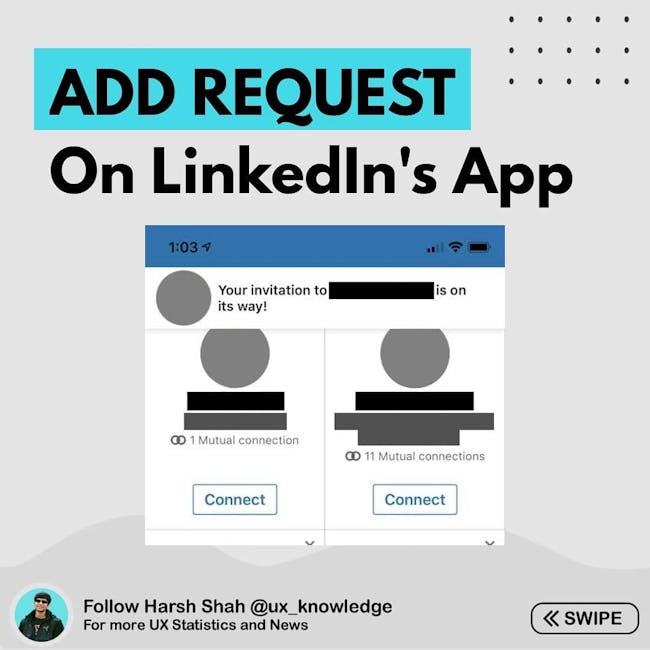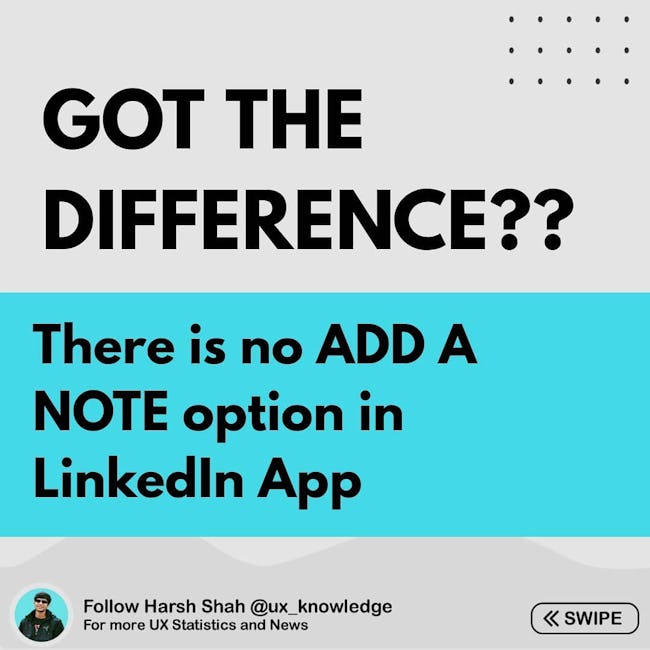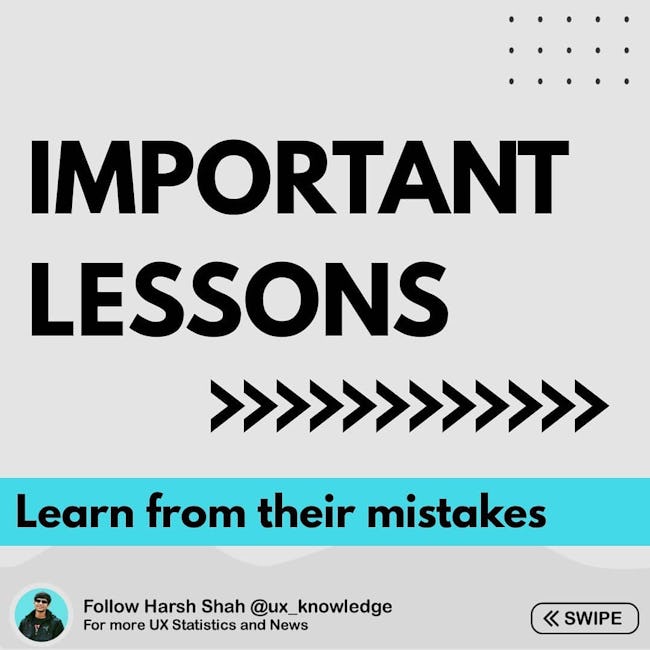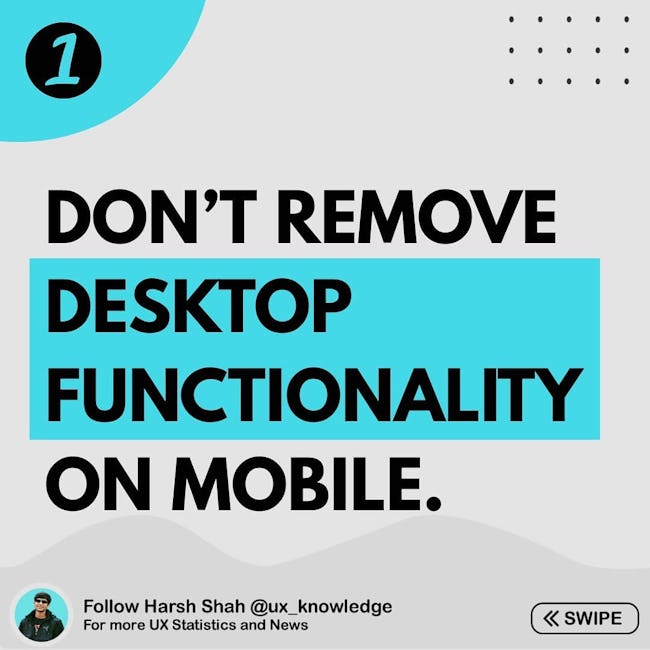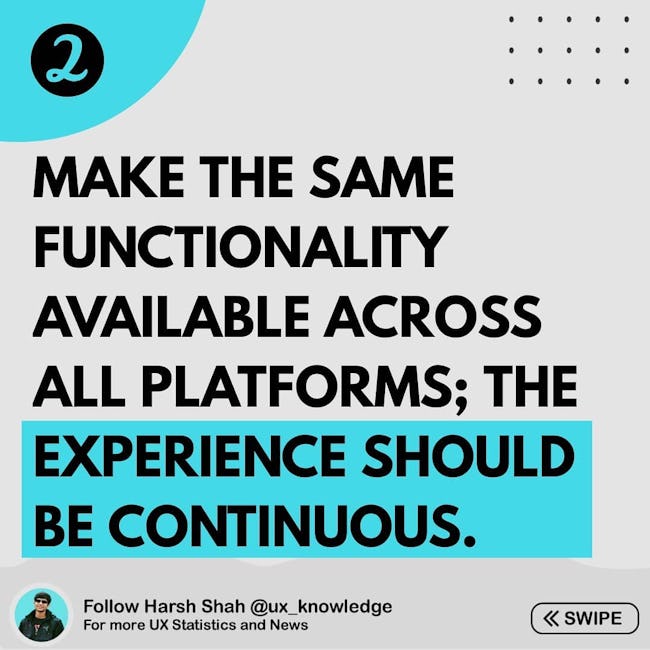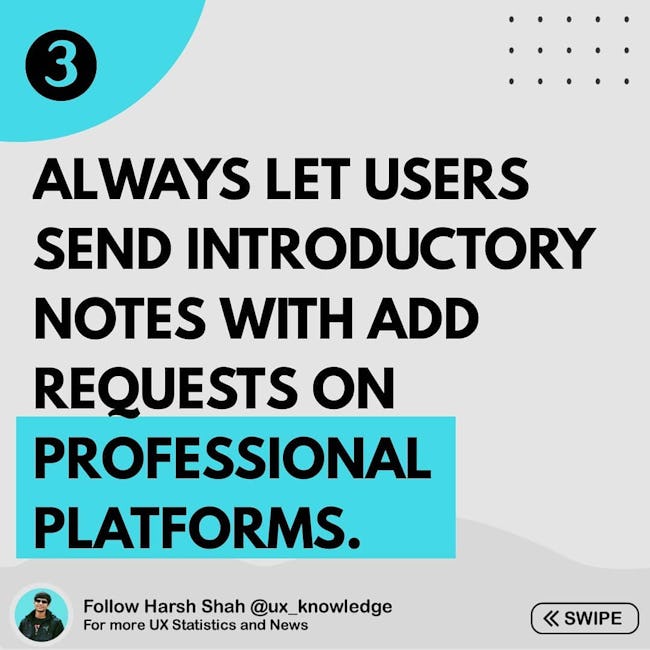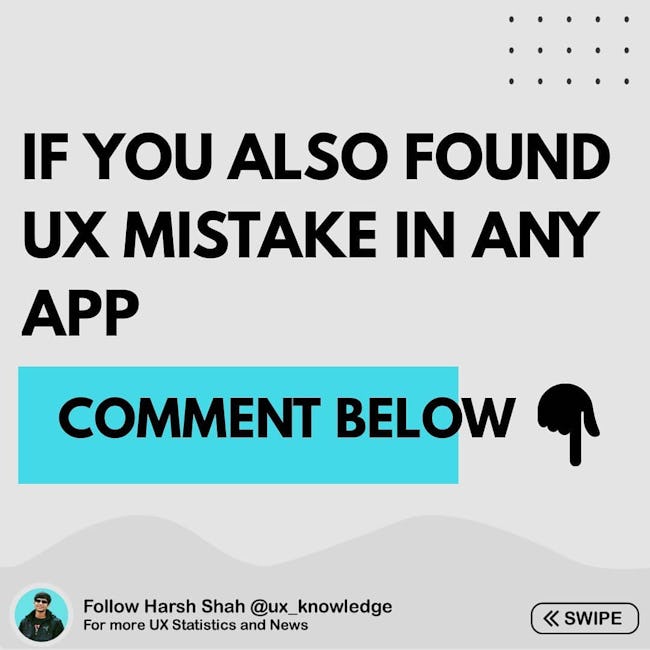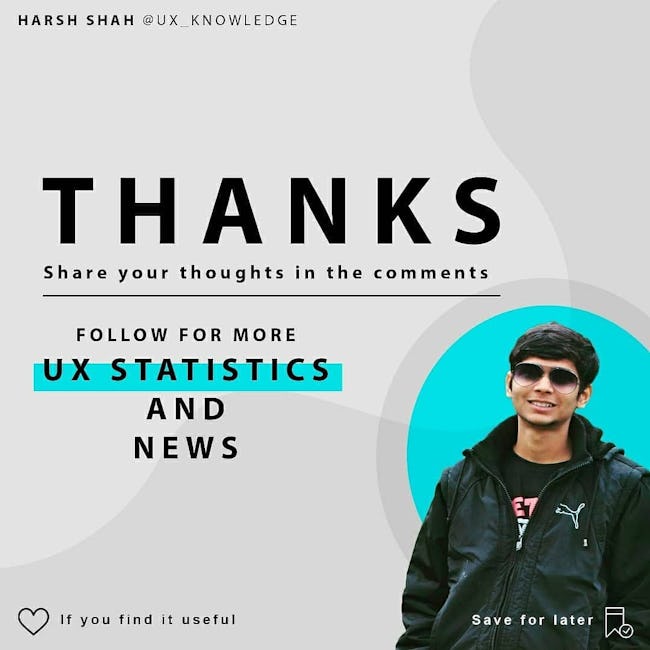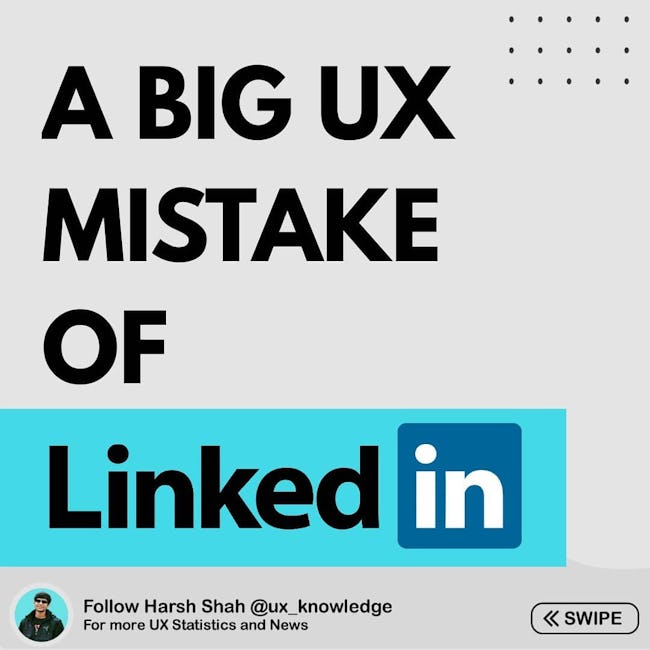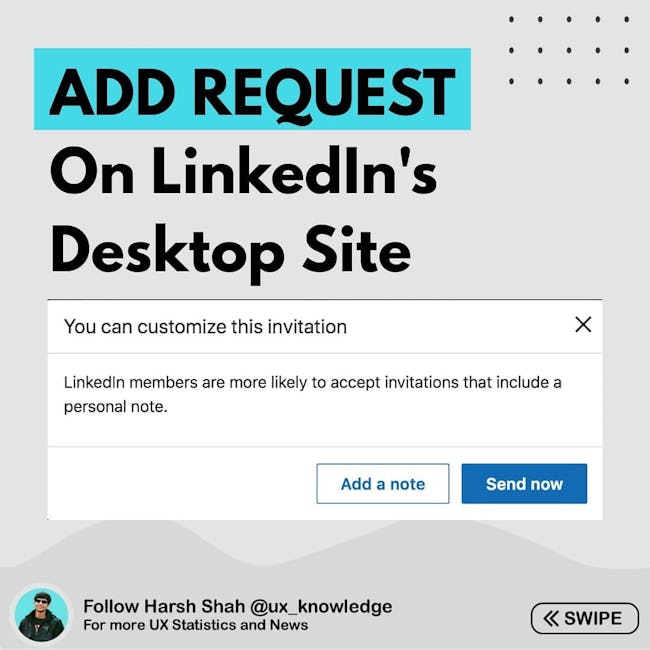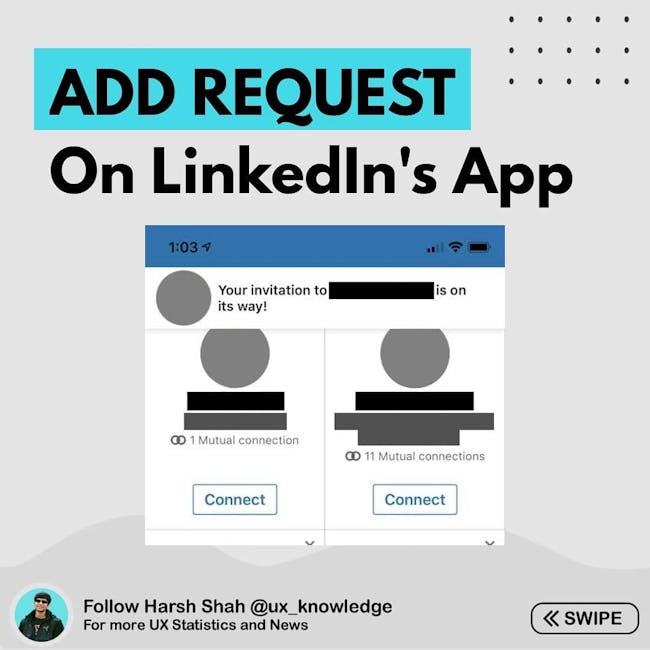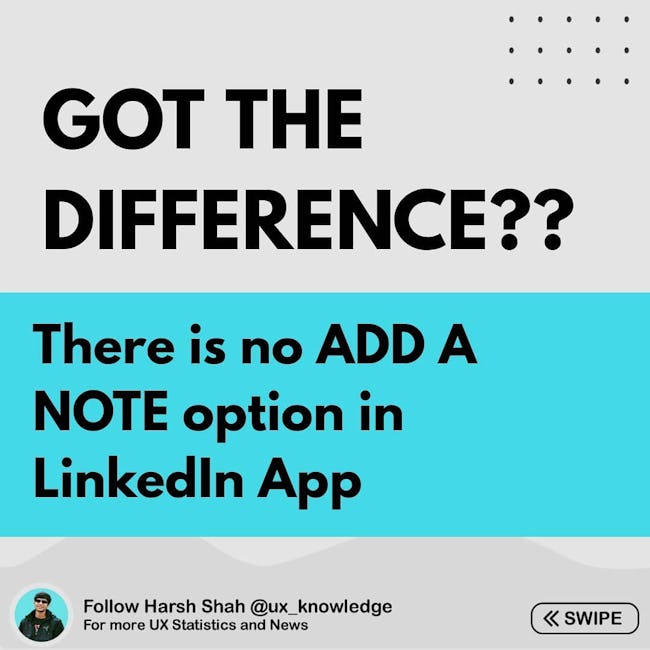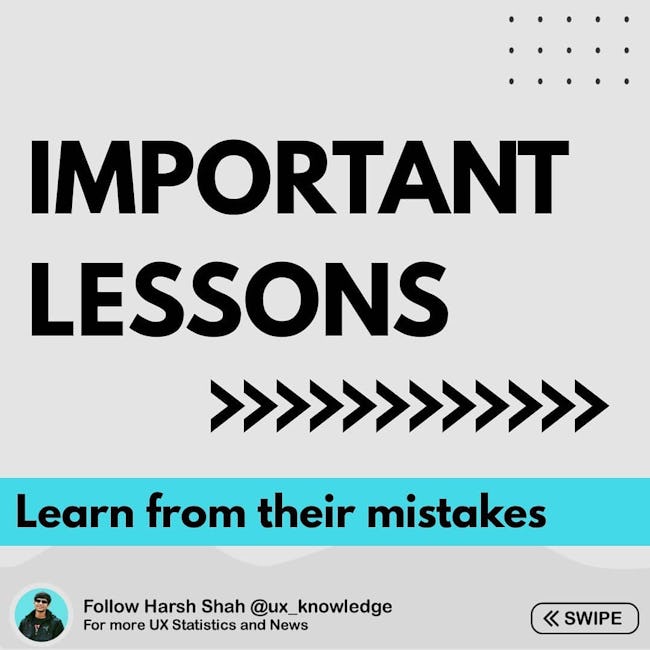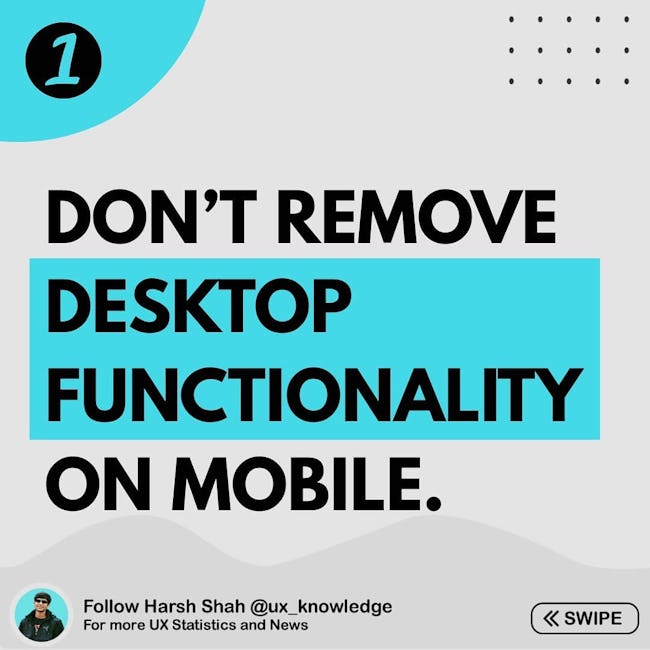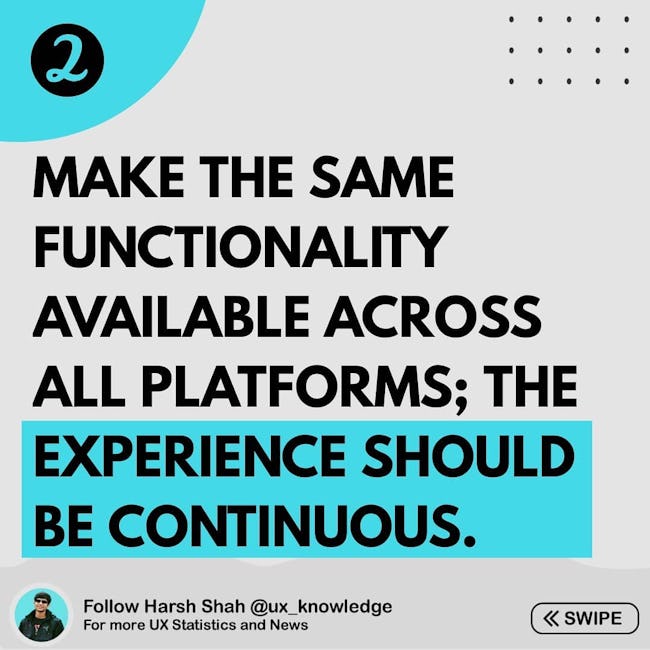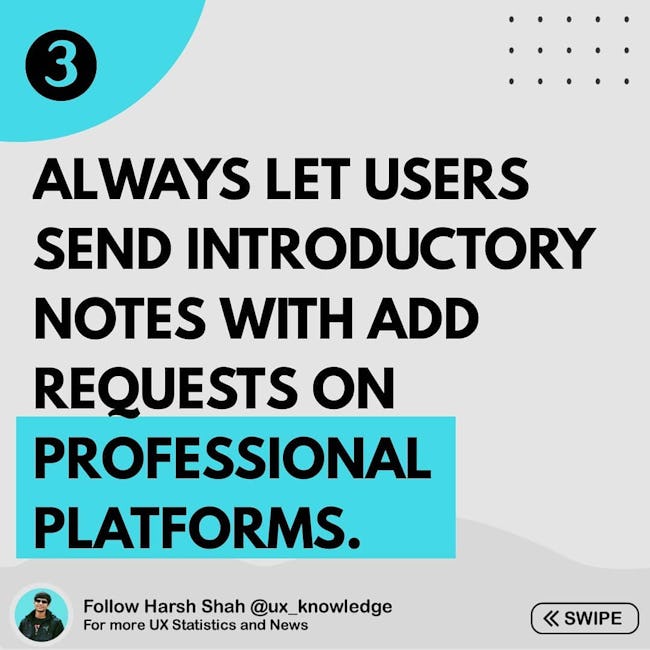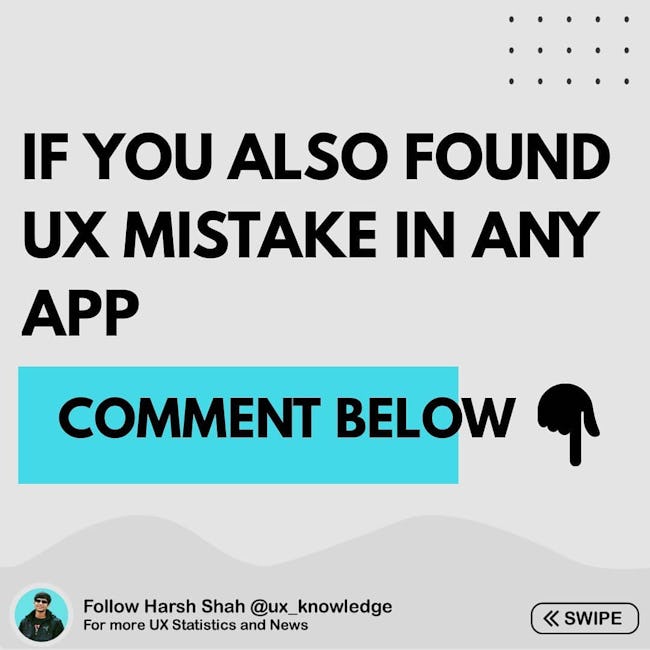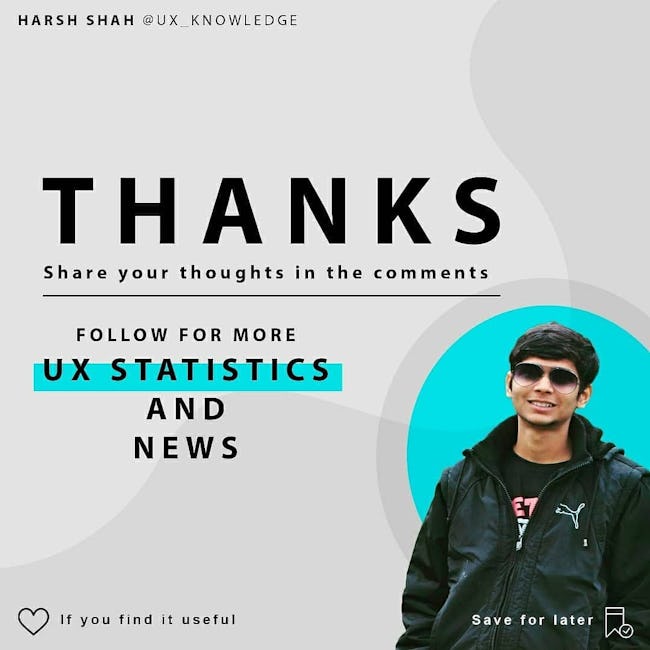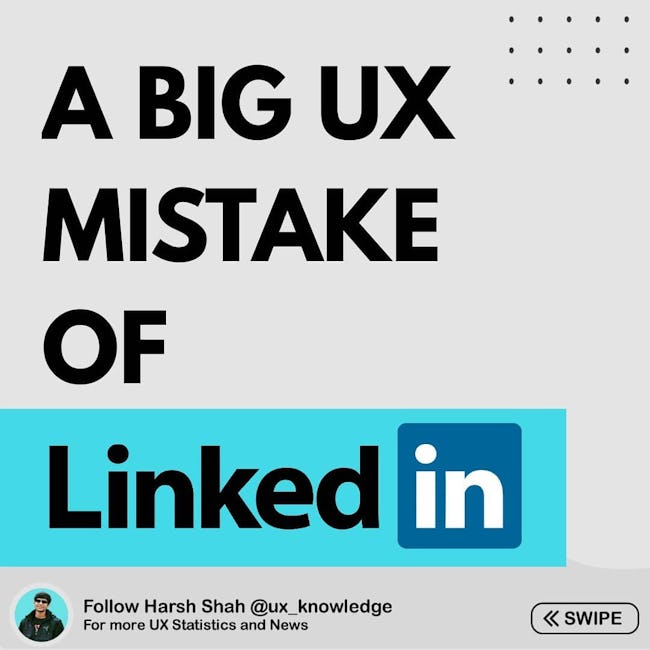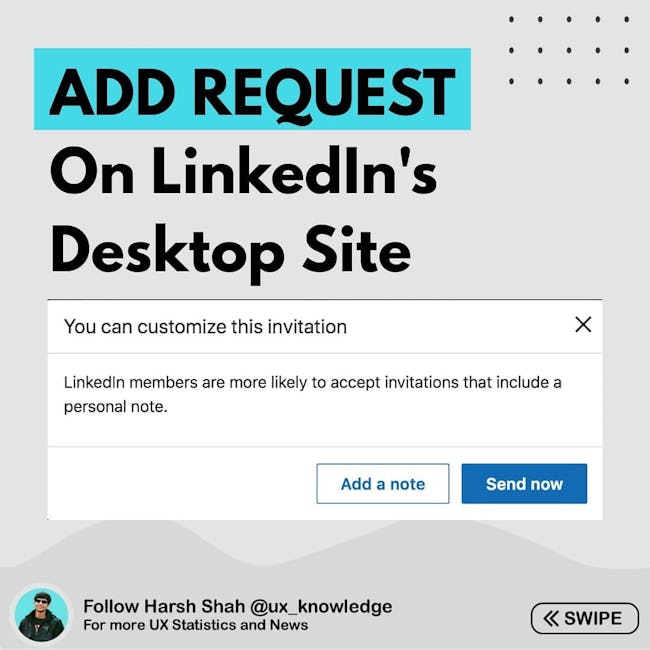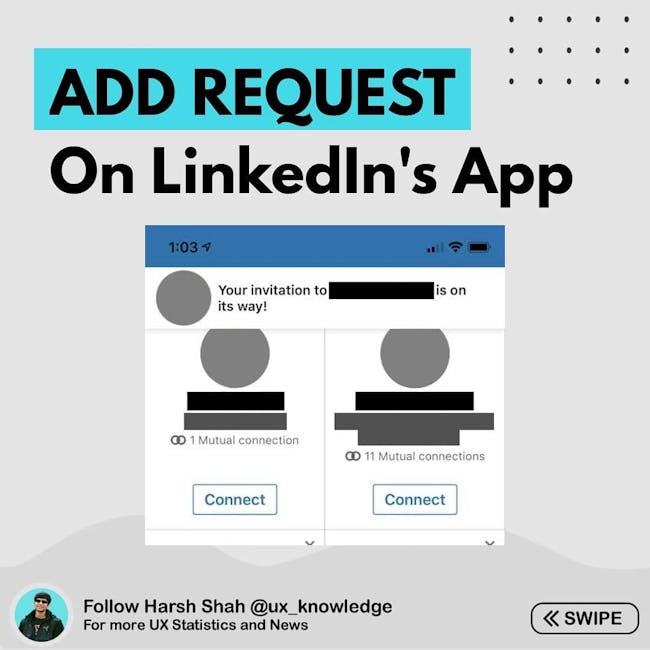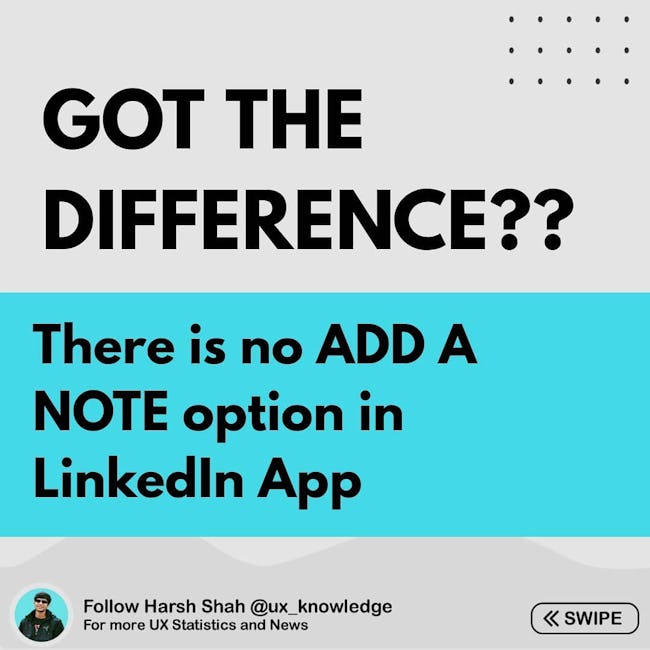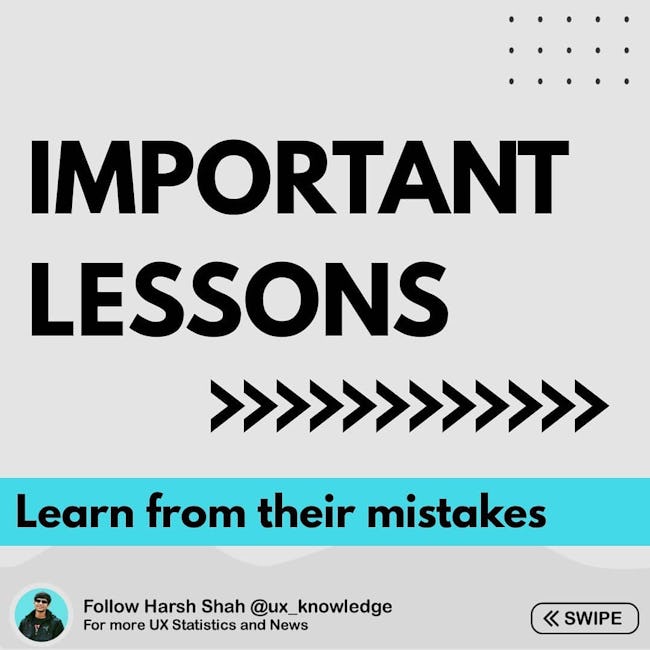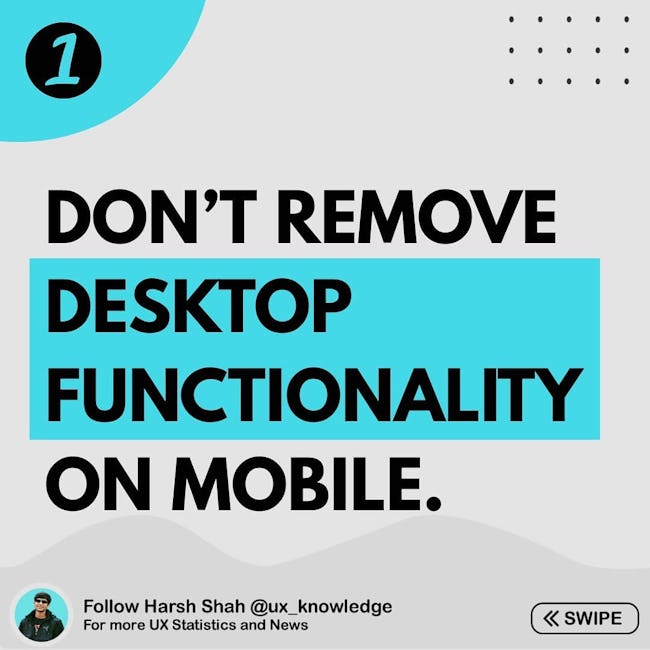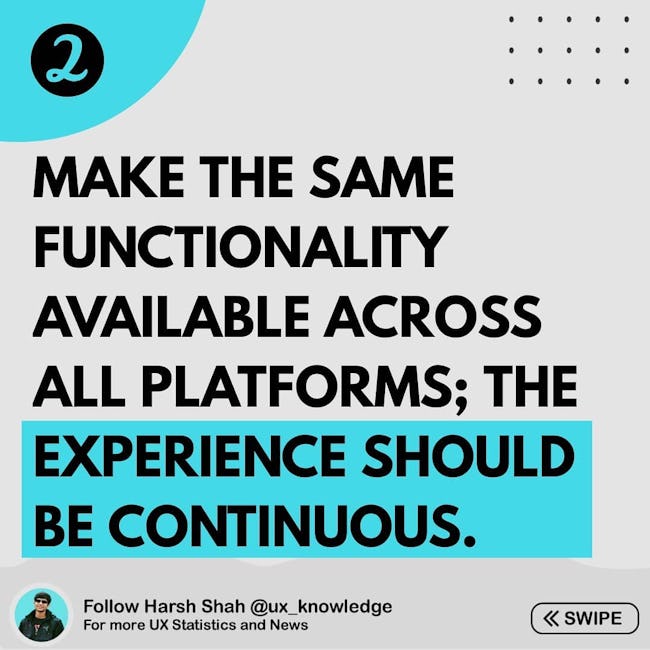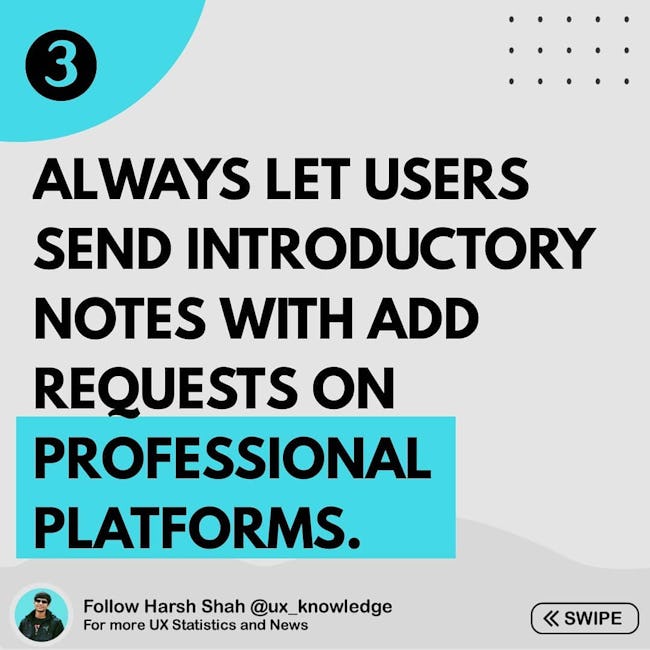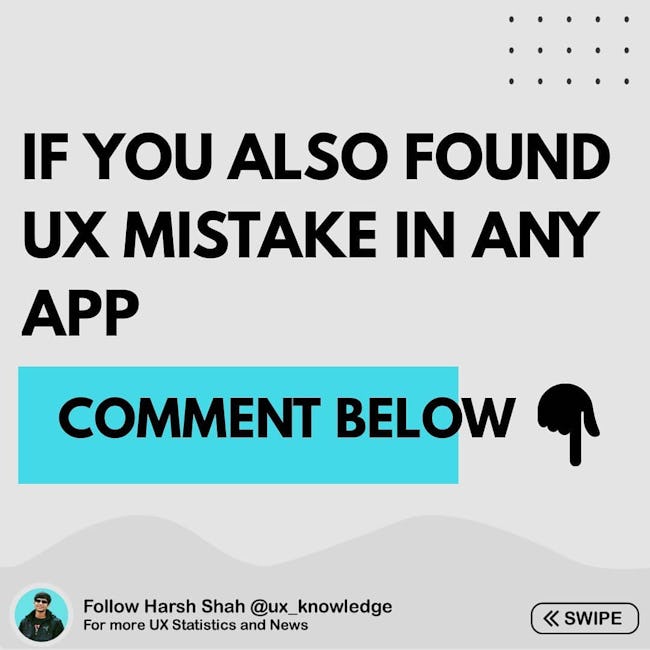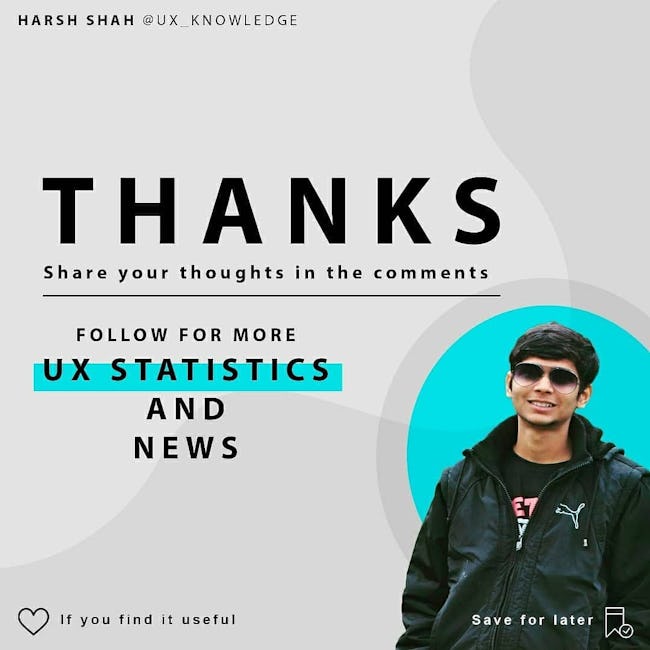 A big UX mistake of Linkedin
ADD REQUEST On Linkedln's Desktop Site
ADD REQUEST On Linkedln's App
GOT THE DIFFERENCE??
There is no ADD A NOTE option in Linkedln App
IMPORTANT LESSONS Learn from their mistakes
1. DON'T REMOVE DESKTOP FUNCTIONALITY ON MOBILE.
2. MAKE THE SAME FUNCTIONALITY AVAILABLE ACROSS ALL PLATFORMS; THE EXPERIENCE SHOULD BE CONTINUOUS.
3. ALWAYS LET USERS SEND INTRODUCTORY NOTES WITH ADD REQUESTS ON PROFESSIONAL PLATFORMS.
IF YOU ALSO FOUND UX MISTAKE IN ANY APP
COMMENT BELOW
THANKS
Share your thoughts in the comments
FOLLOW FOR MORE UX STATISTICS AND NEWS
More booklets by Harsh Shah
More Design booklets
Your recently viewed booklets
See all booklets