Booklet
8 ways to grow as junior designer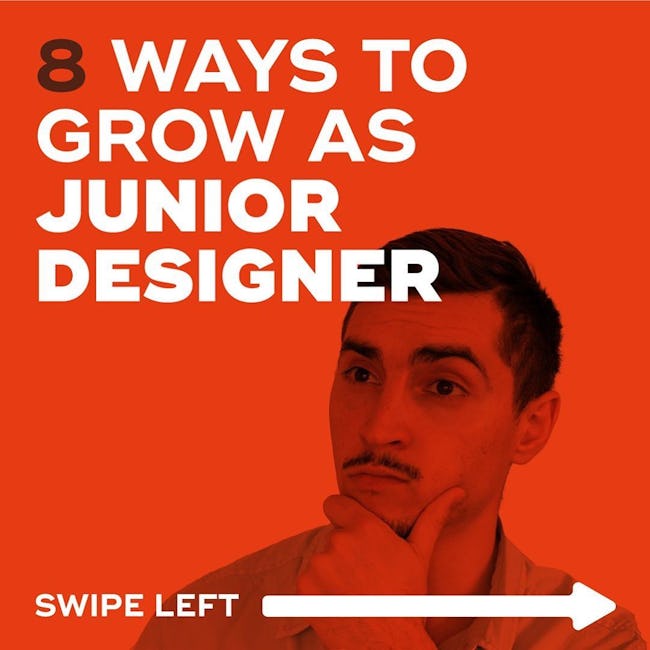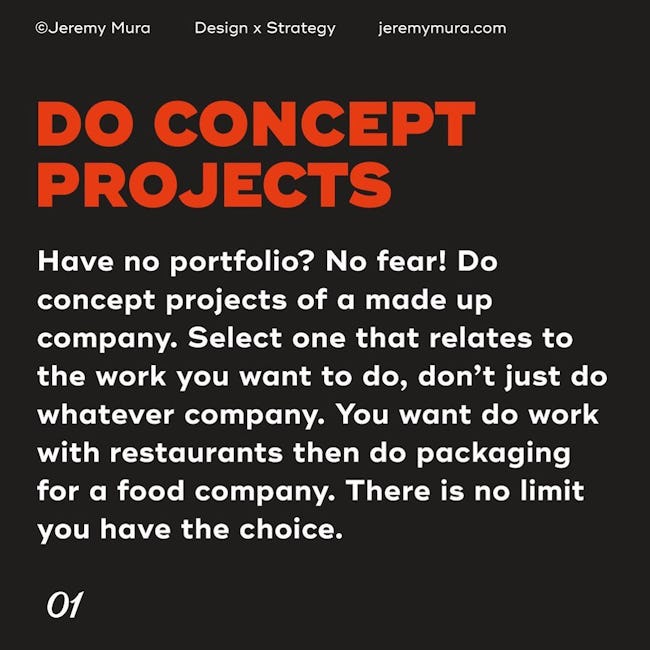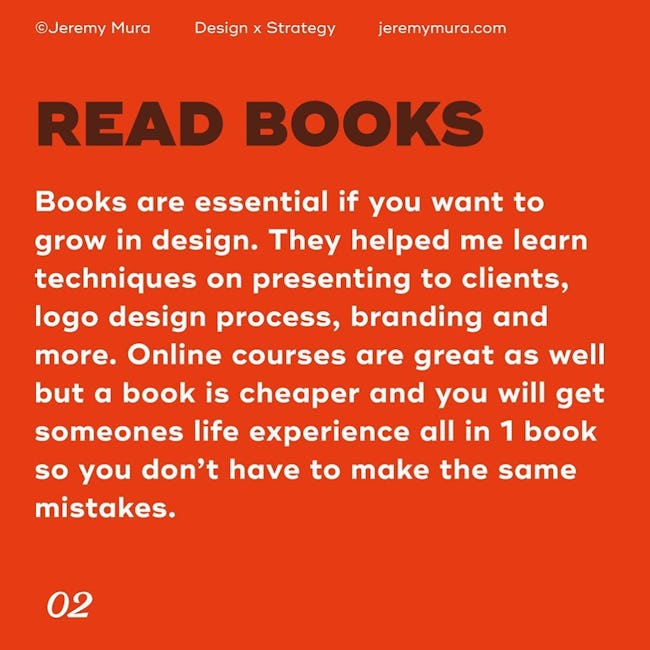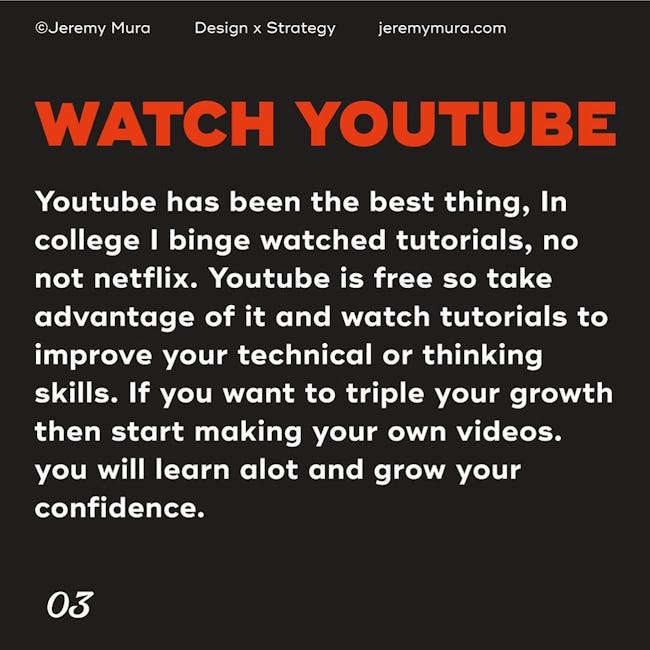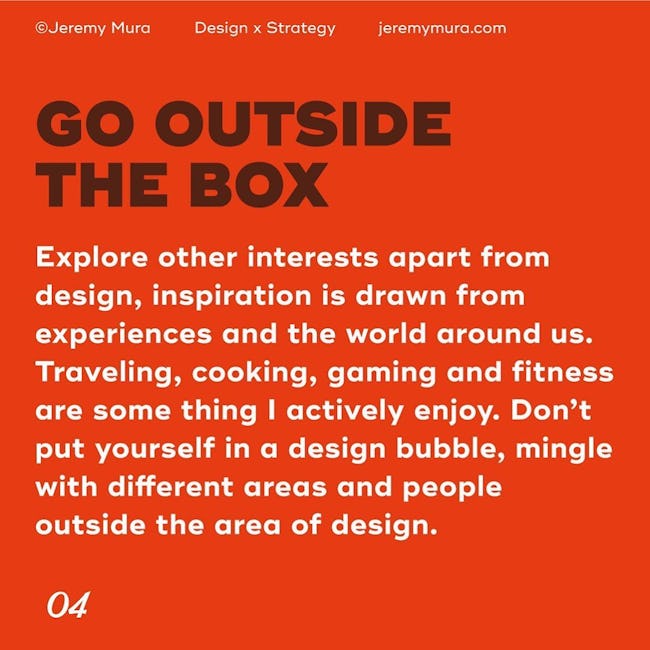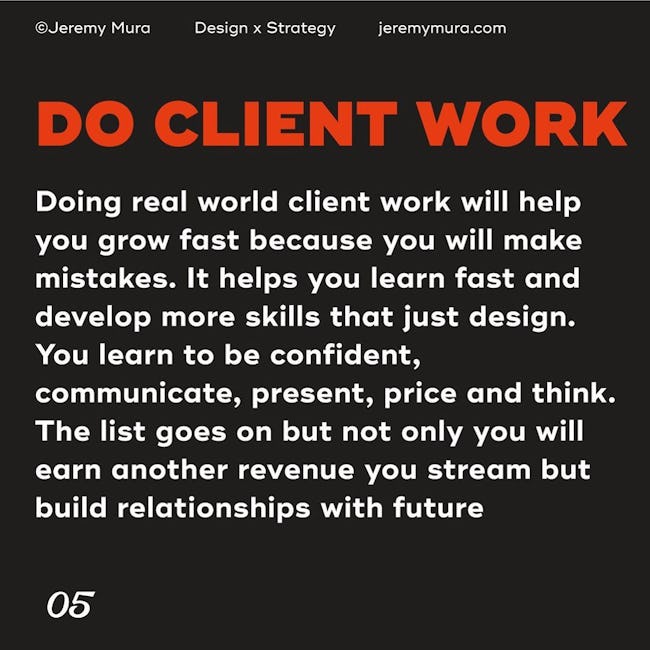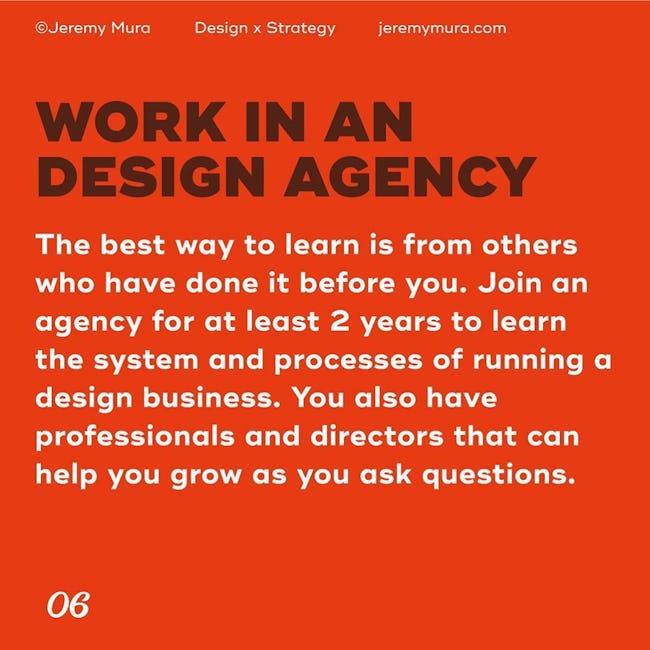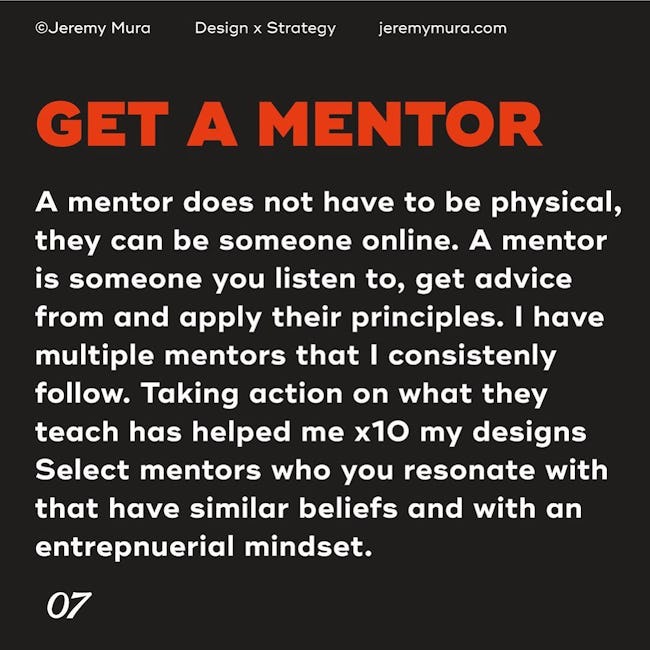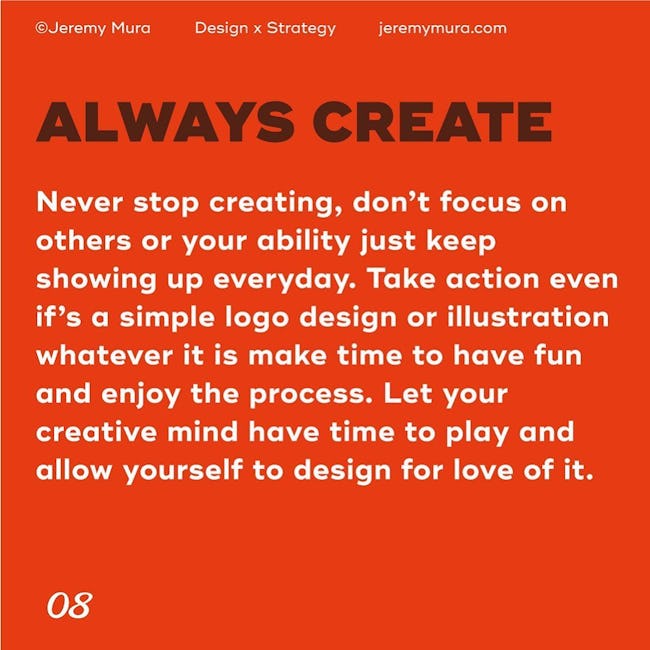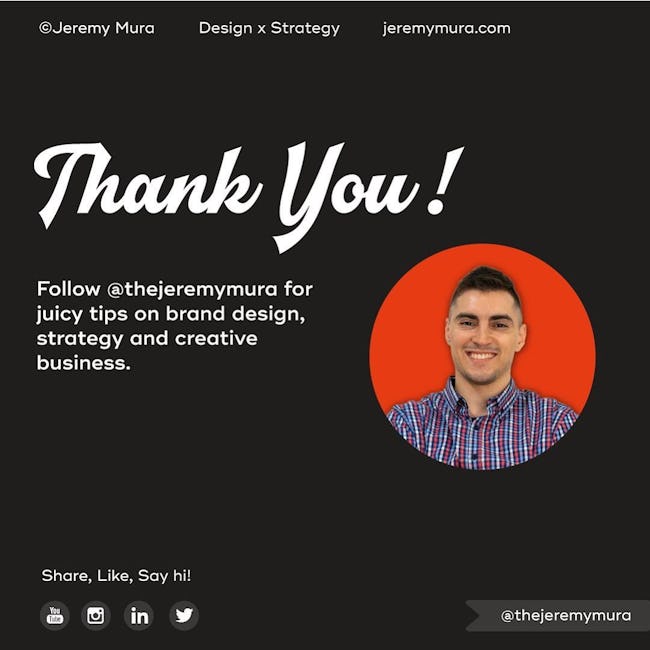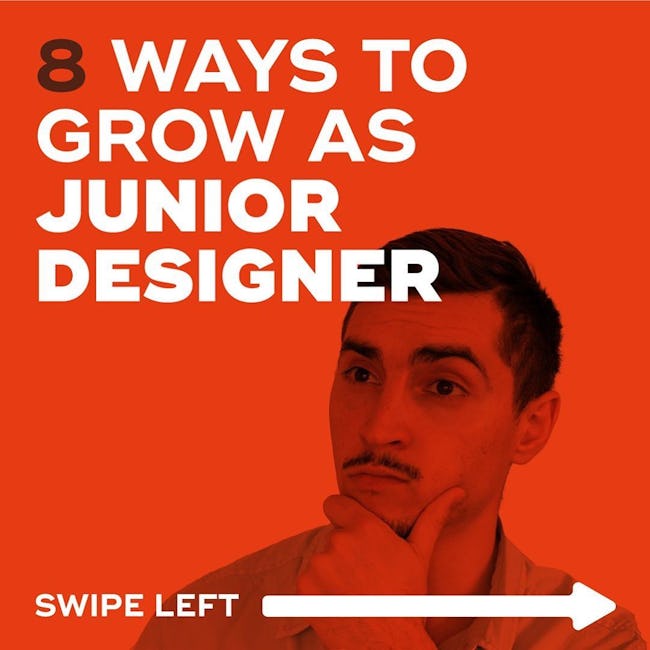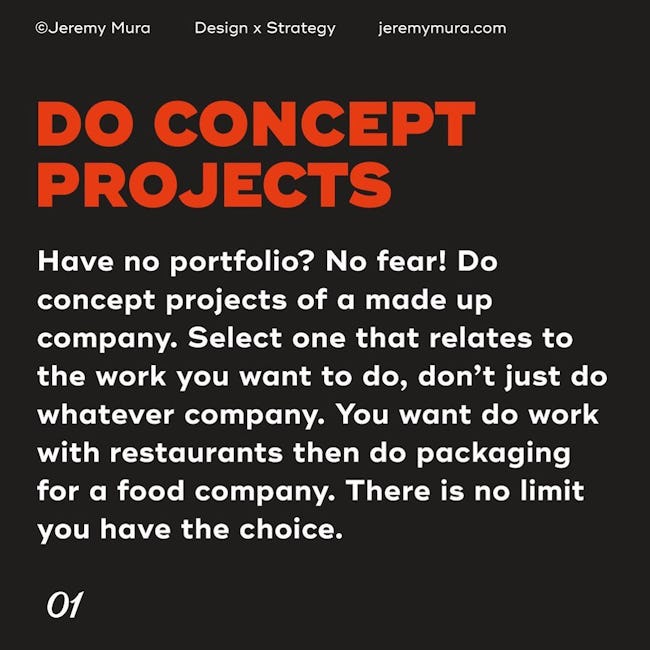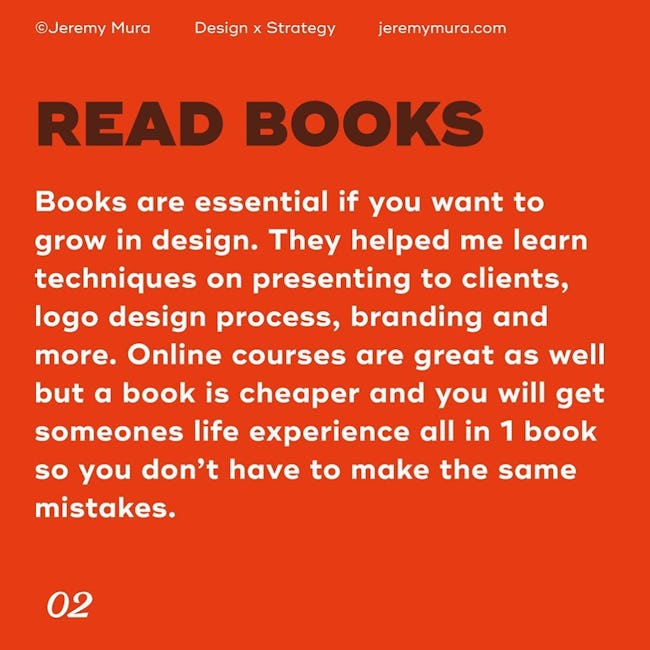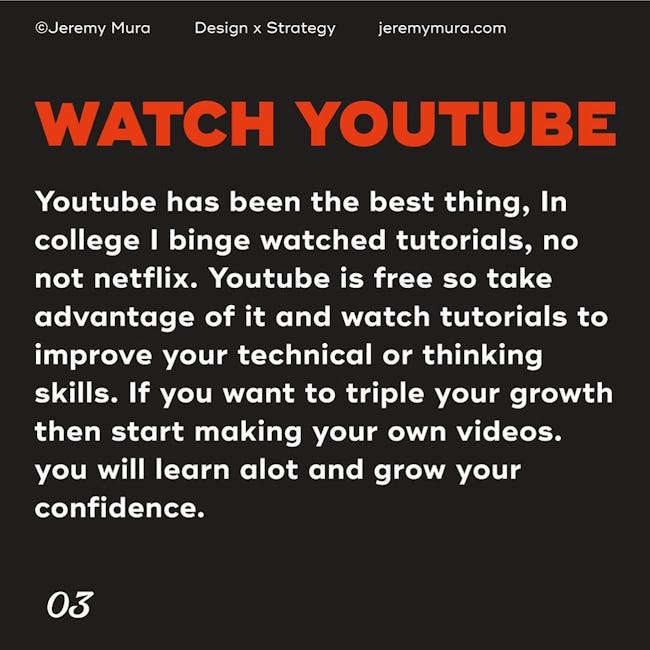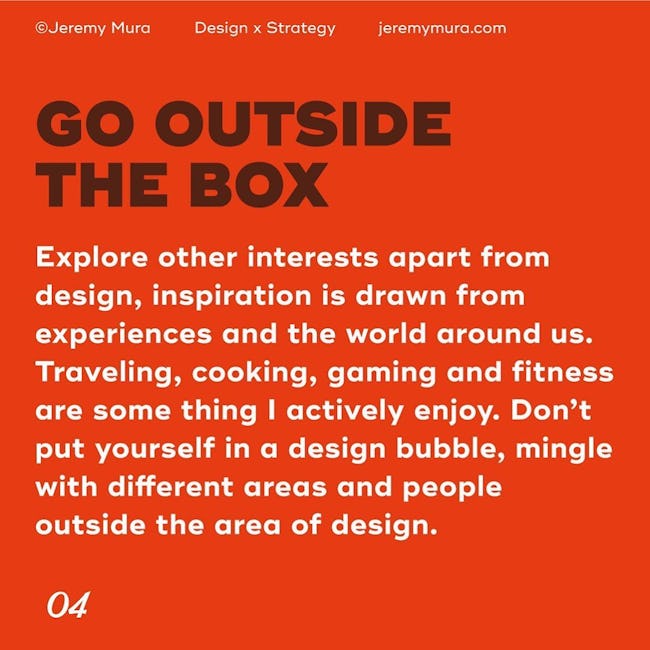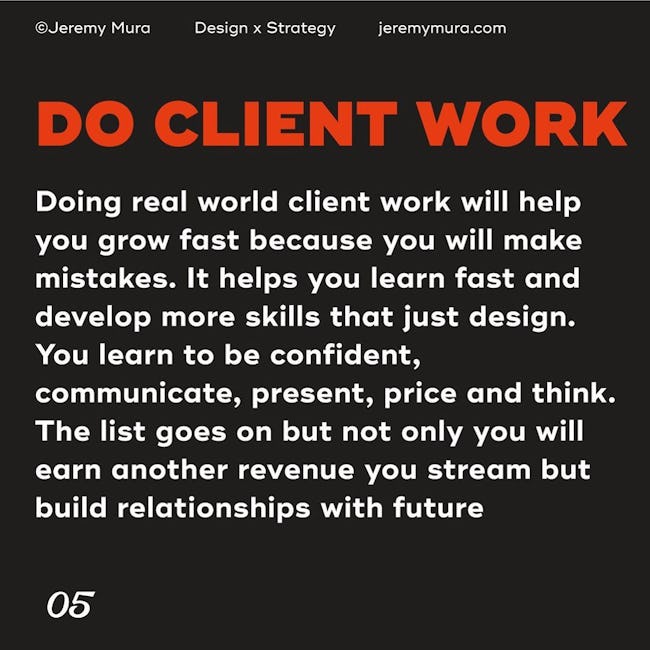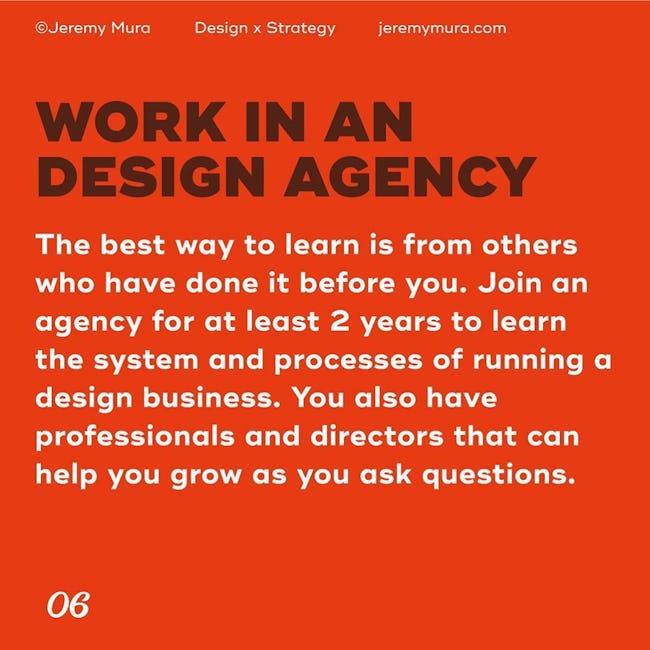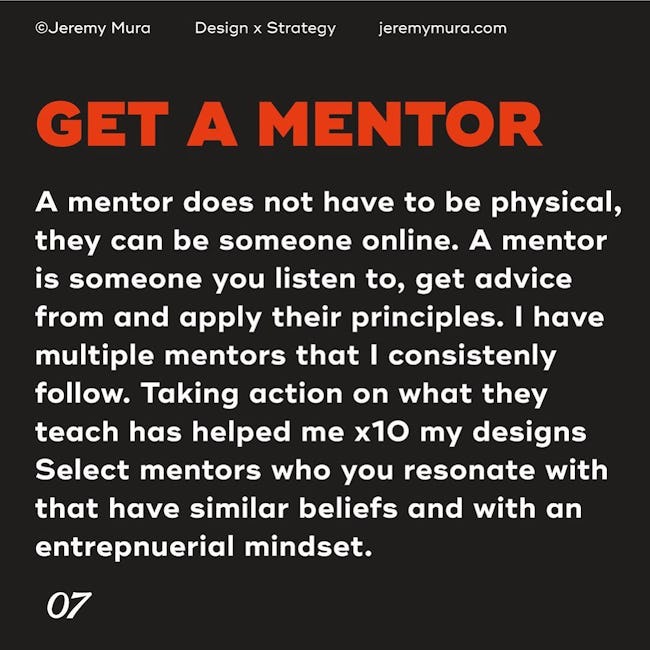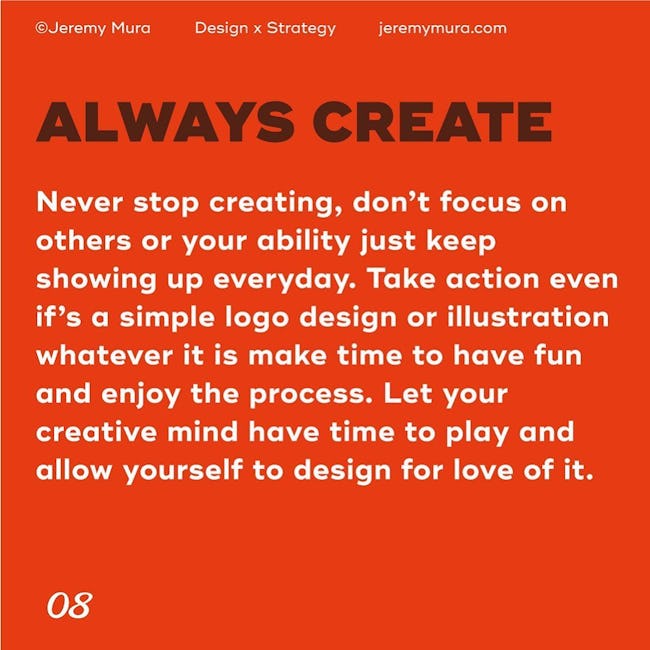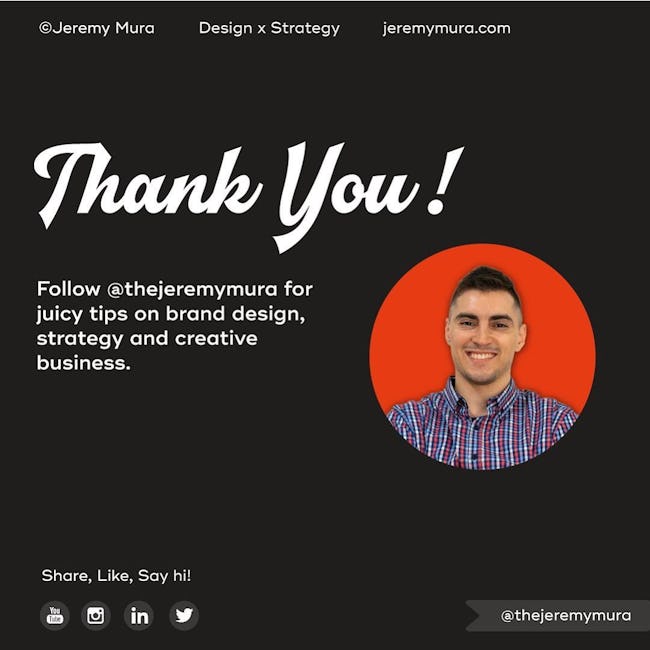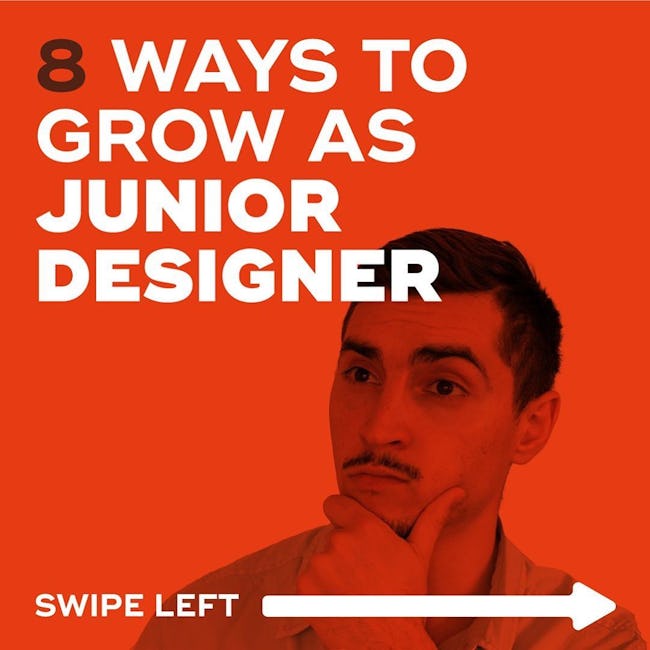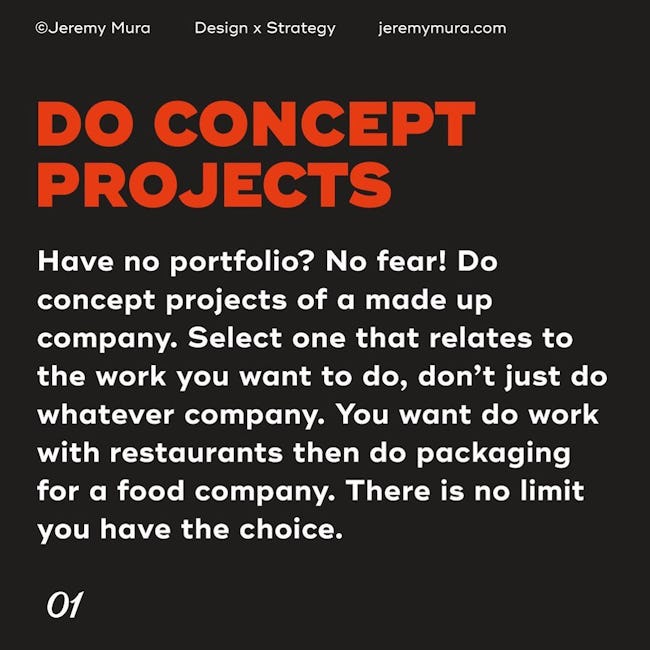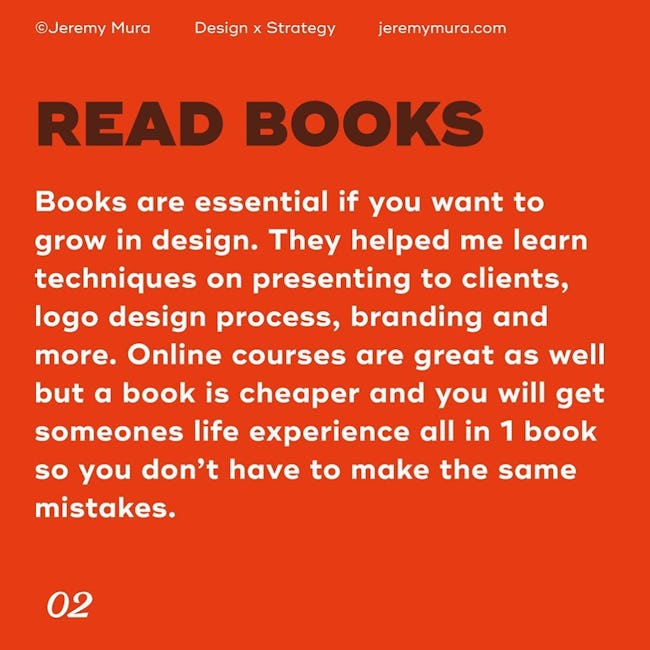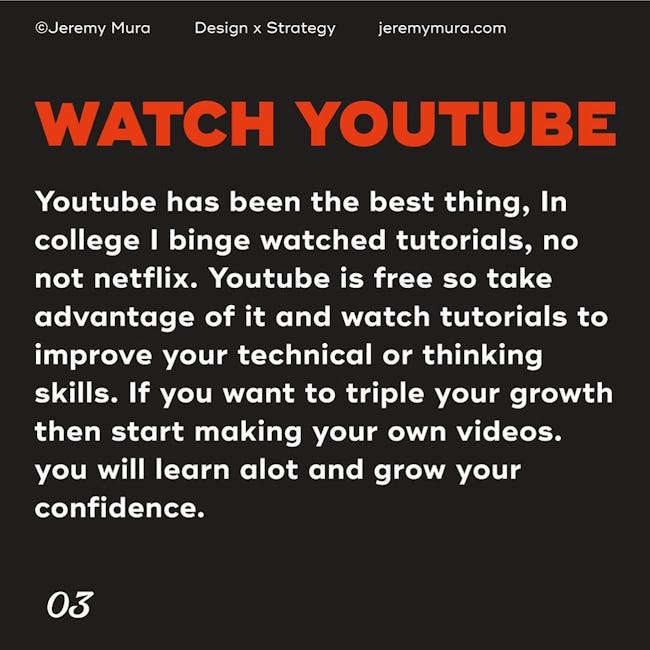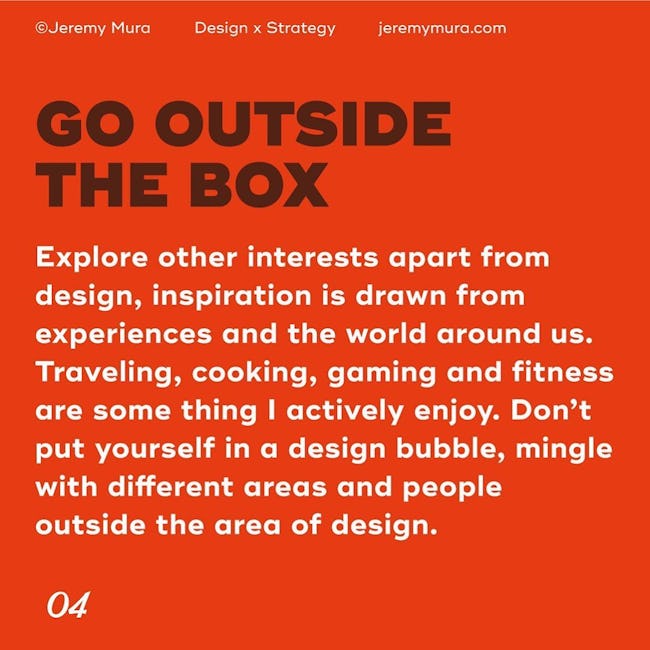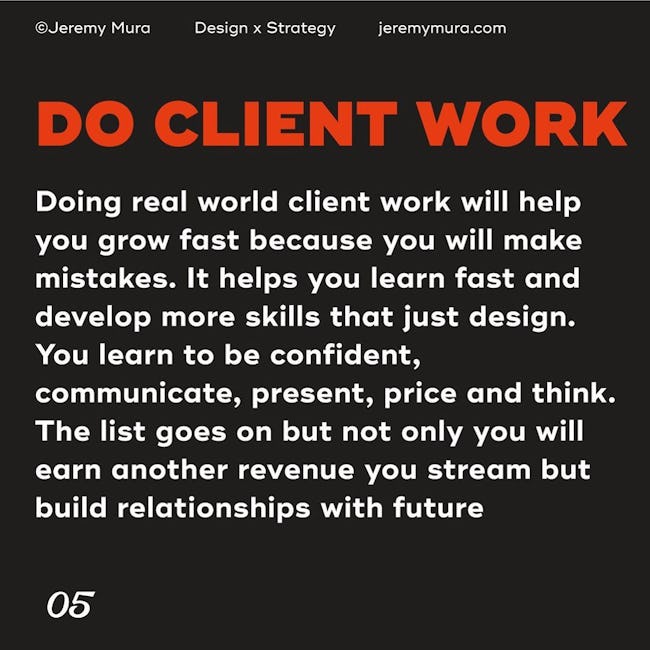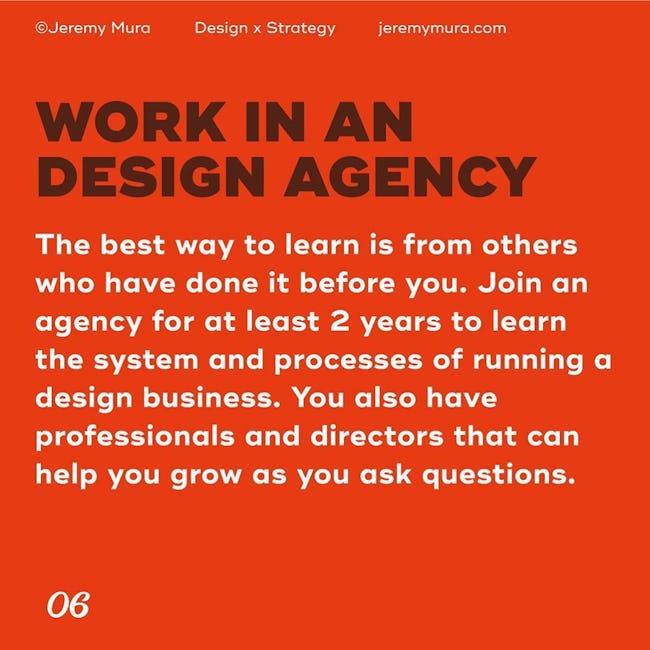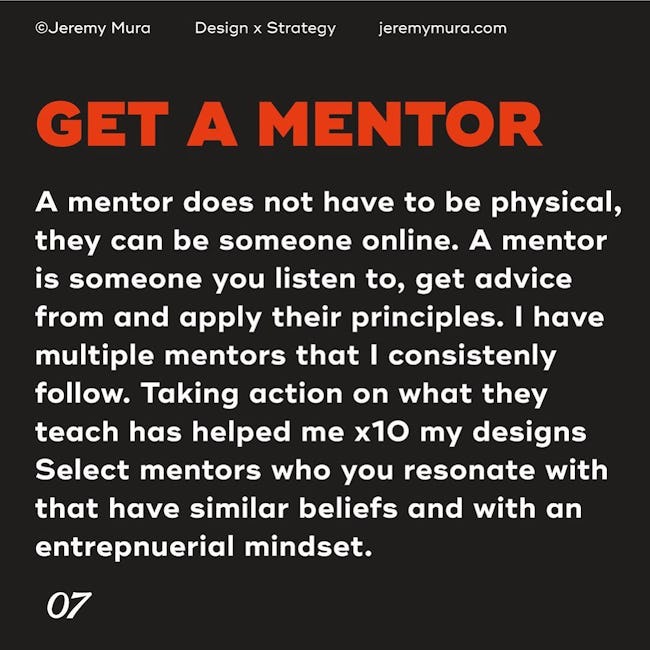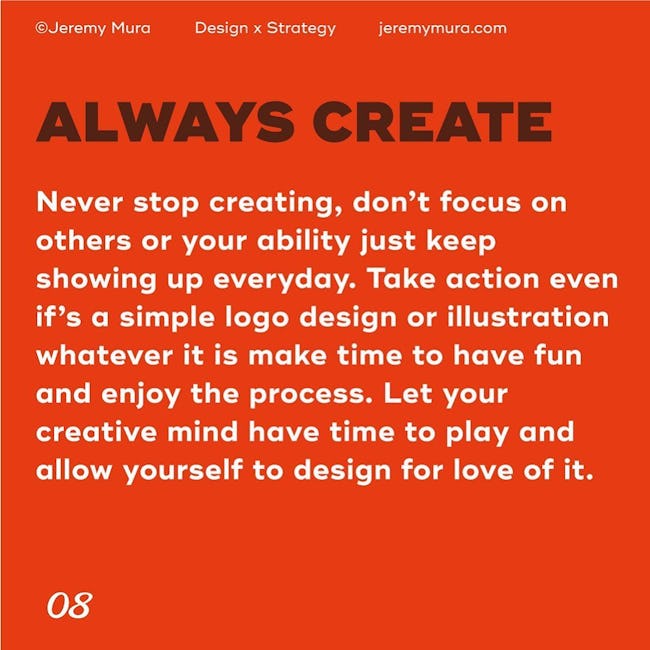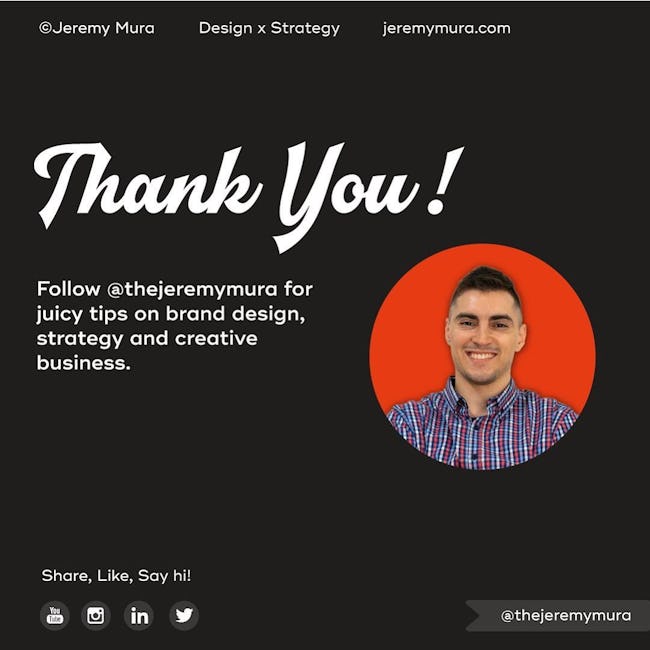 8 ways to grow as junior designer
DO CONCEPT PROJECTS
Have no portfolio? No fear! Do concept projects of a made up company. Select one that relates to the work you want to do, don't just do whatever company. You want do work with restaurants then do packaging for a food company. There is no limit you have the choice.
READ BOOKS
Books are essential if you want to grow in design. They helped me learn techniques on presenting to clients, Logo design process, branding and more. Online courses are great as well but a book is cheaper and you will get someones life experience all in 1 book so you don't have to make the same mistakes.
WATCH YOUTUBE
Youtube has been the best thing, In college I binge watched tutorials, no not netflix. Youtube is free so take advantage of it and watch tutorials to improve your technical or thinking skills. If you want to triple your growth then start making your own videos, you will learn alot and grow your confidence.
GO OUTSIDE THE BOX
Explore other interests apart from design, inspiration is drawn from experiences and the world around us. Traveling, cooking, gaming and fitness are some thing I actively enjoy. Don't put yourself in a design bubble, mingle with different areas and people outside the area of design.
DO CLIENT WORK
Doing real world client work will help you grow fast because you will make mistakes. It helps you learn fast and develop more skills that just design, You learn to be confident, communicate, present, price and think. The list goes on but not only you will earn another revenue you stream but build relationships with future
WORK IN AN DESIGN AGENCY
The best way to learn is from others who have done it before you. Join an agency for at least 2 years to learn the system and processes of running a design business. You also have professionals and directors that can help you grow as you ask questions.
GET A MENTOR
A mentor does not have to be physical, they can be someone online. A mentor is someone you listen to, get advice from and apply their principles. I have multiple mentors that I consistenly follow. Taking action on what they teach has helped me xIO my designs Select mentors who you resonate with that have similar beliefs and with an entrepnuerial mindset.
ALWAYS CREATE
Never stop creating, don't focus on others or your ability just keep showing up everyday. Take action even if's a simple logo design or illustration whatever it is make time to have fun and enjoy the process. Let your creative mind have time to play and allow yourself to design for love of it.
Thank you!
More booklets by Jeremy Mura
More Design booklets
Your recently viewed booklets
See all booklets