Booklet
8 Thoughts to ease your Designer Anxiety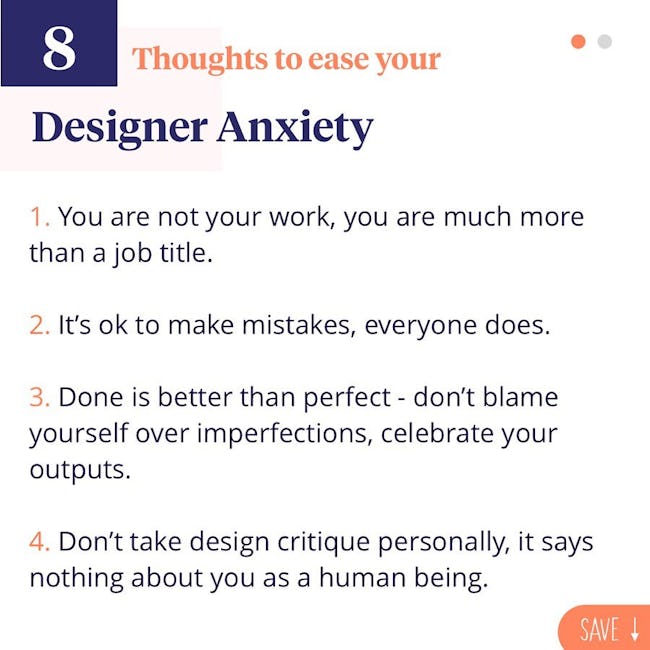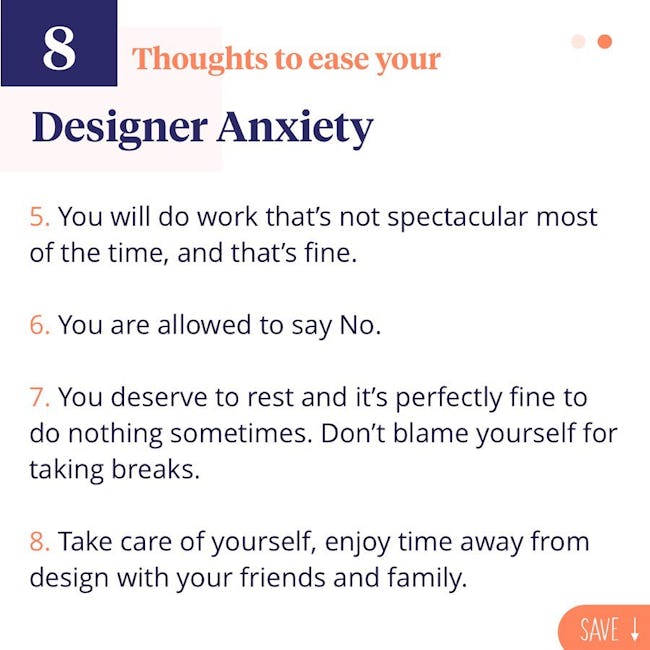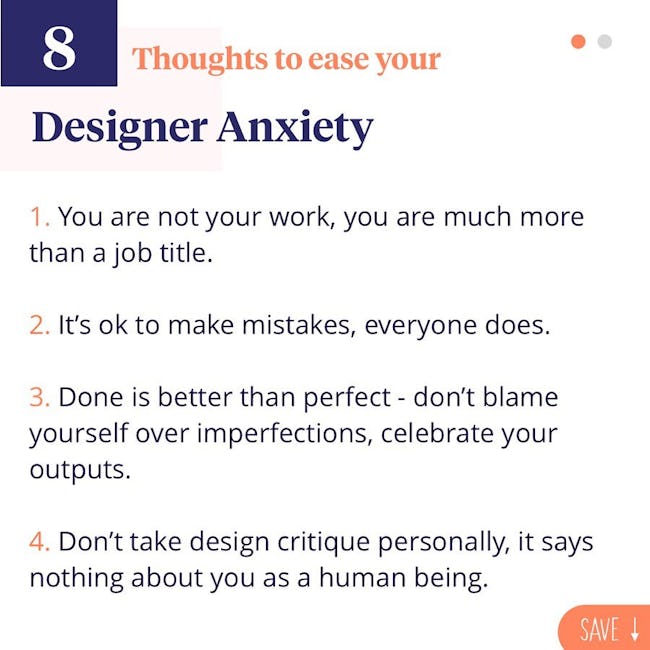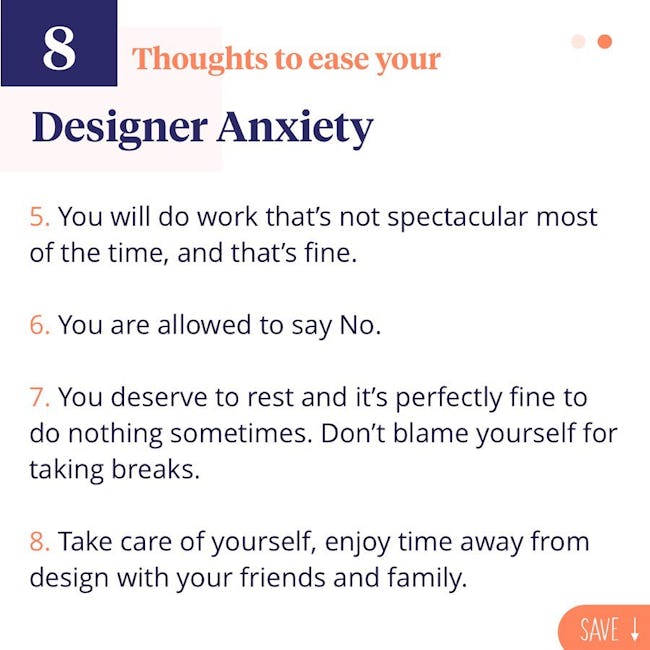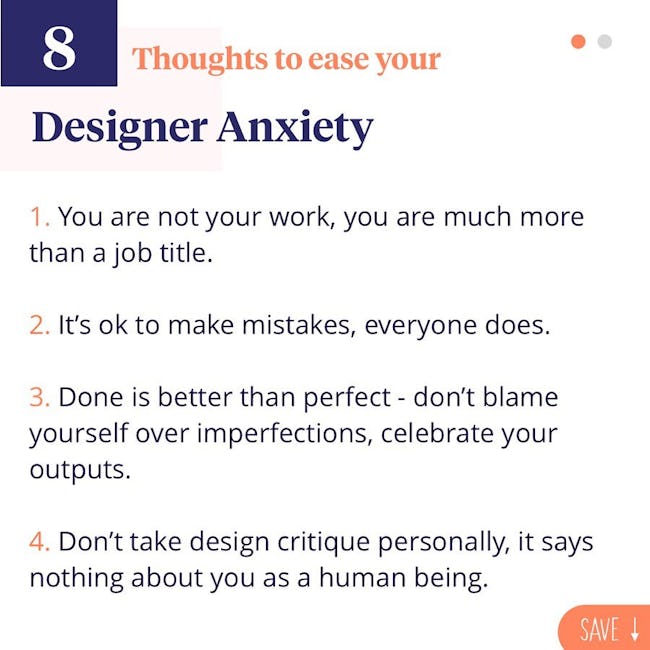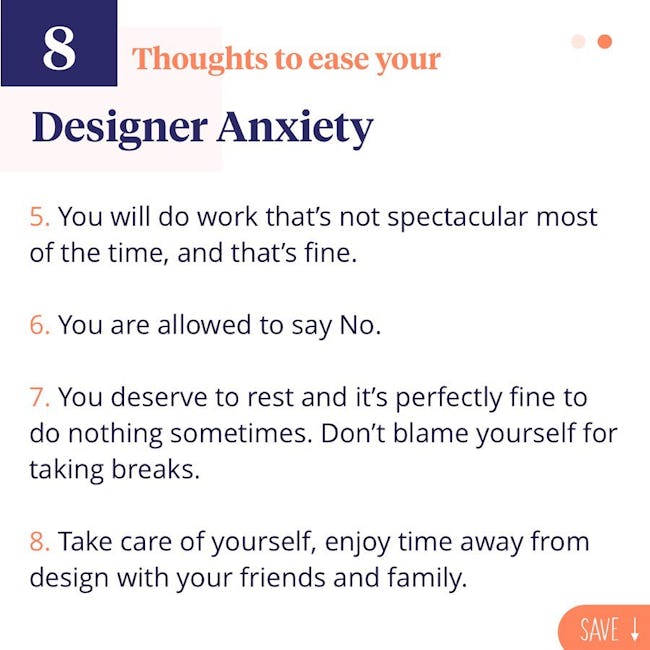 8 Thoughts to ease your Designer Anxiety
You are not your work, you are much more than a job title.
It's ok to make mistakes, everyone does.
Done is better than perfect - don't blameyourself over imperfections, celebrate youroutputs.
Don't take design critique personally, it says nothing about you as a human being.
You will do work that's not spectacular most of the time, and that's fine.
You are allowed to say No.
You deserve to rest and it's perfectly fine to do nothing sometimes. Don't blame yourself for taking breaks.
Take care of yourself, enjoy time away from design with your friends and family.
More booklets by Ioana Adriana Teleanu
More Design booklets
Your recently viewed booklets
See all booklets