Booklet
8 things I learnt as a junior designer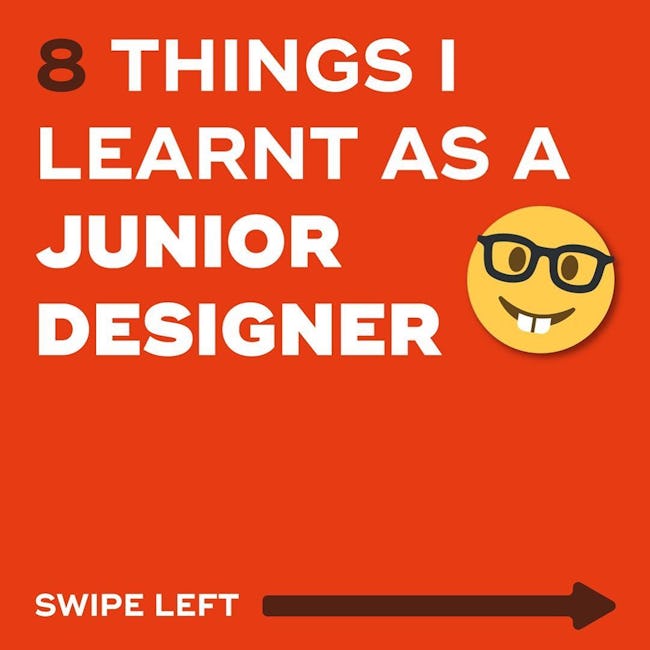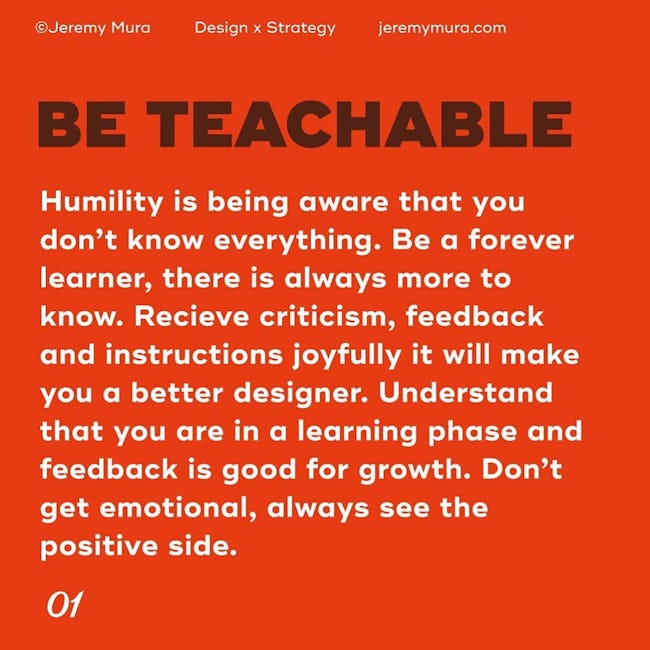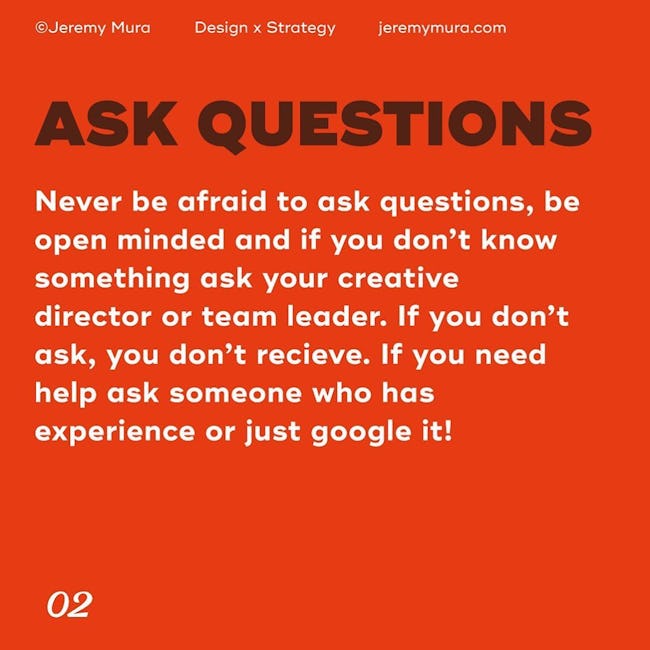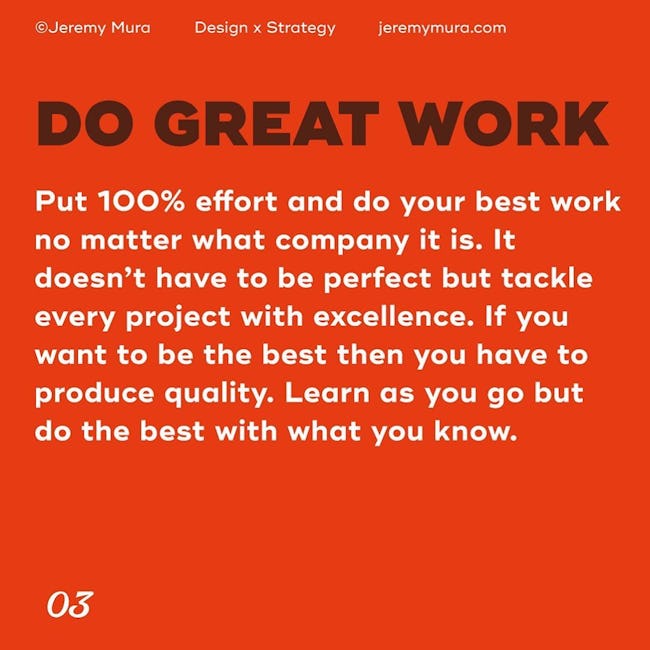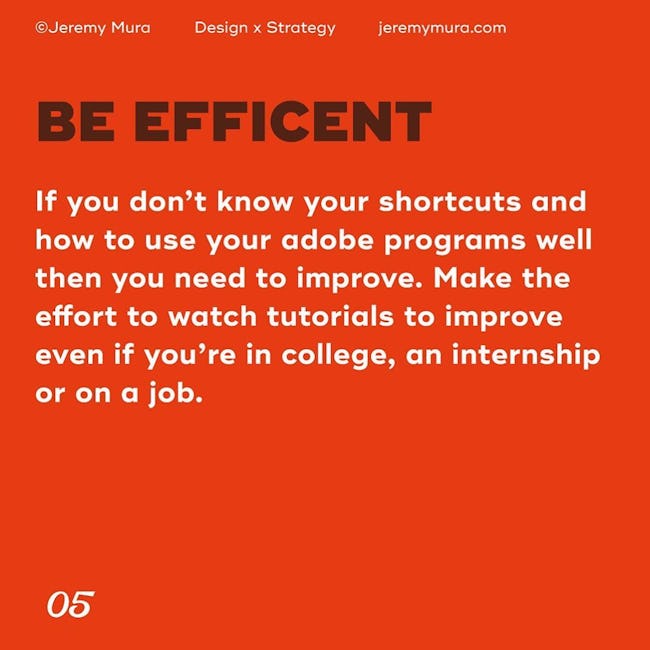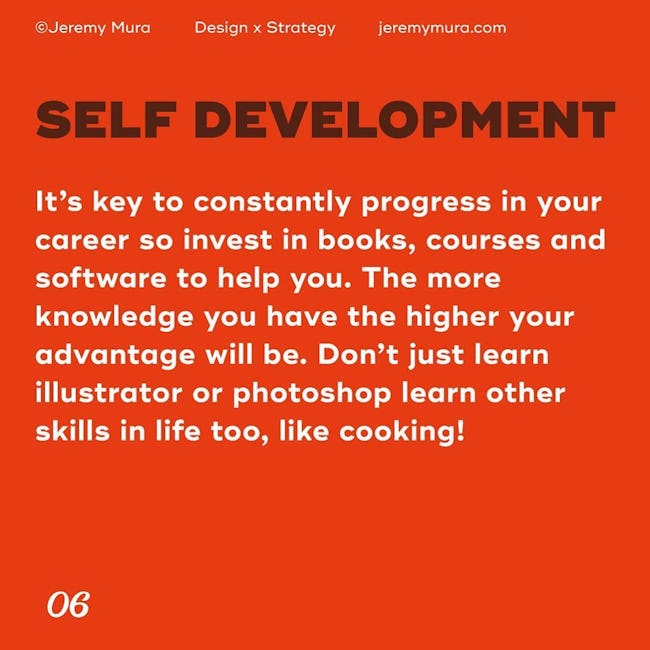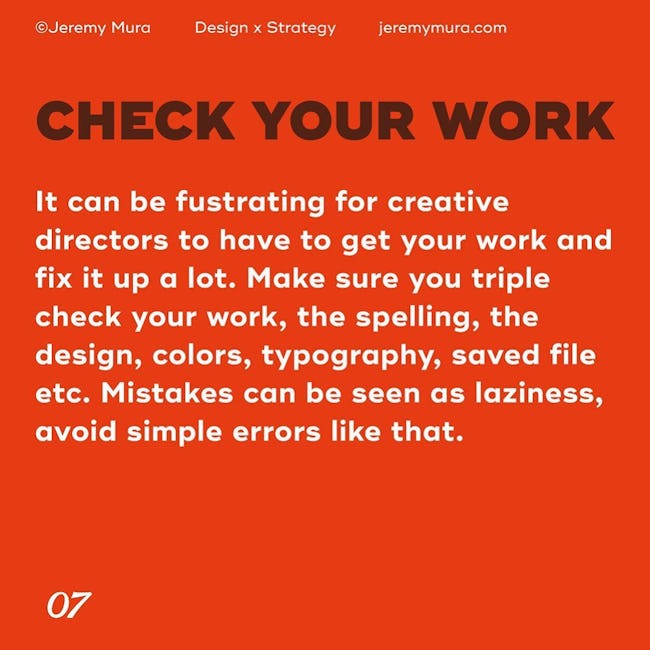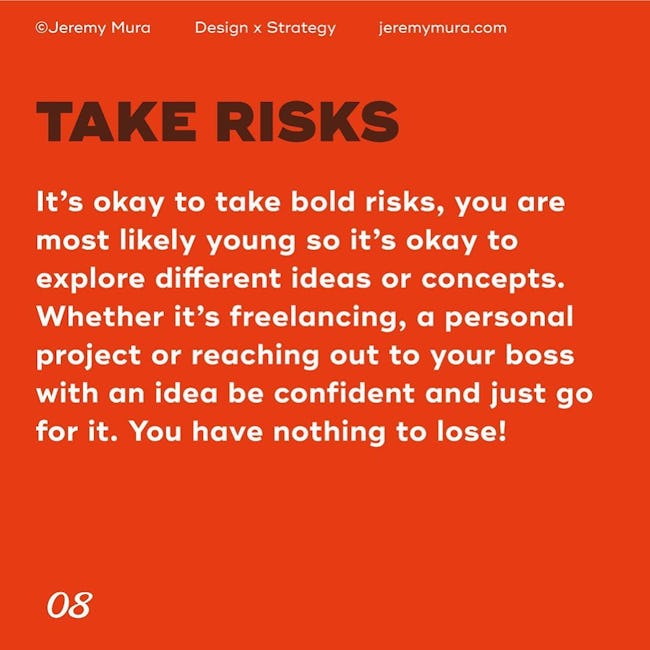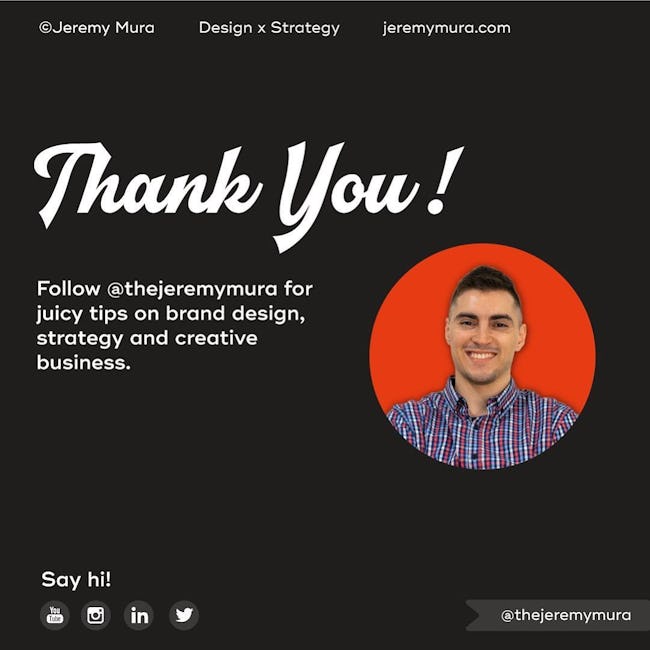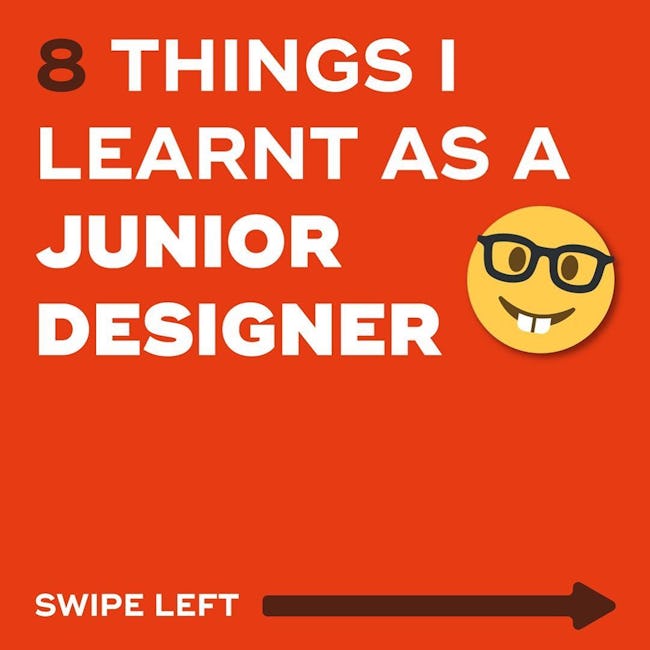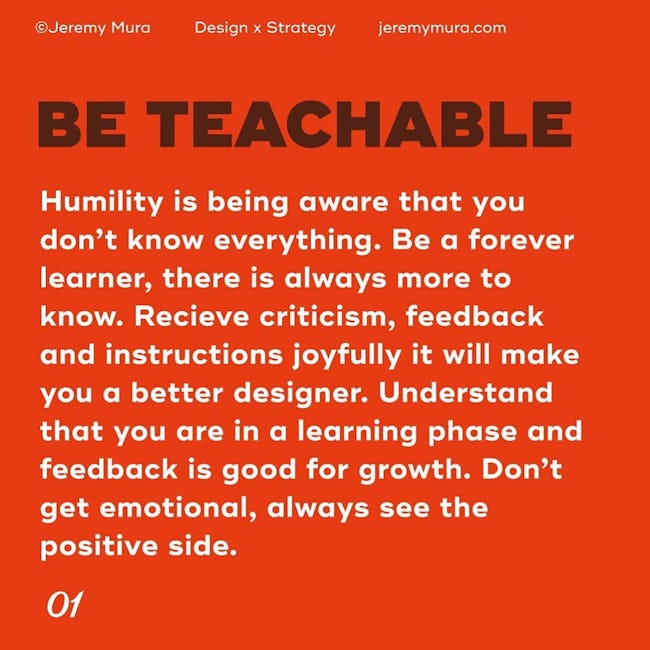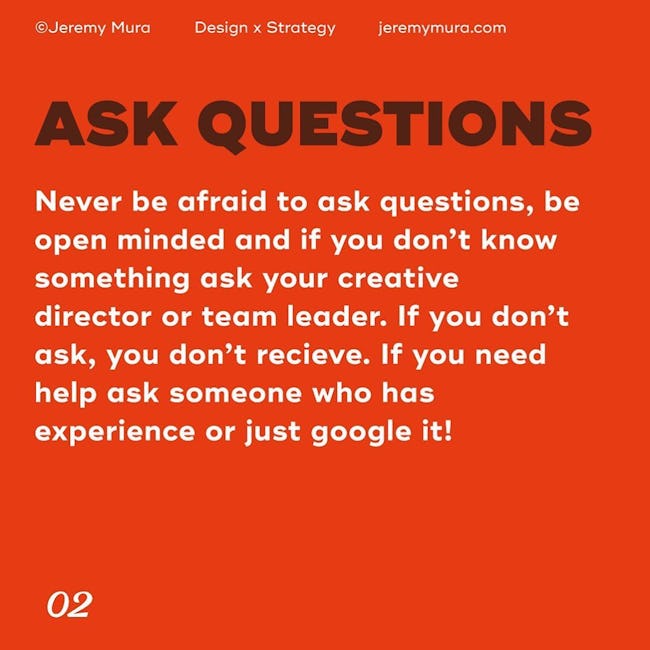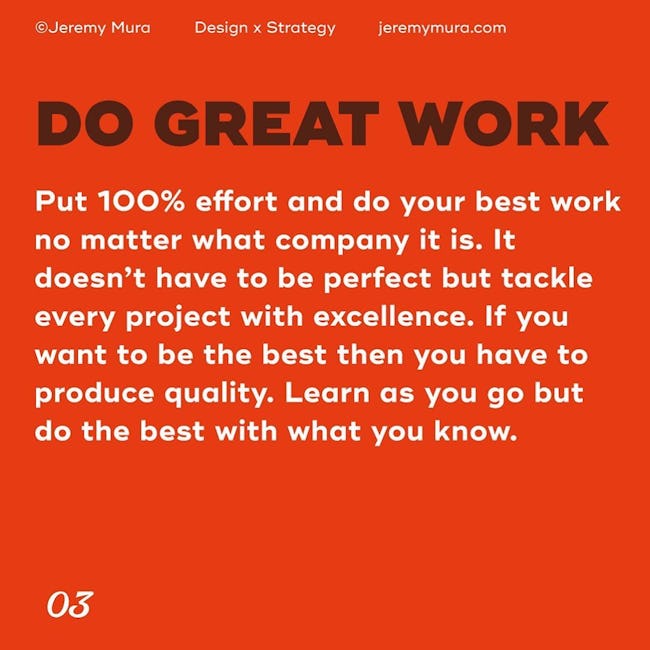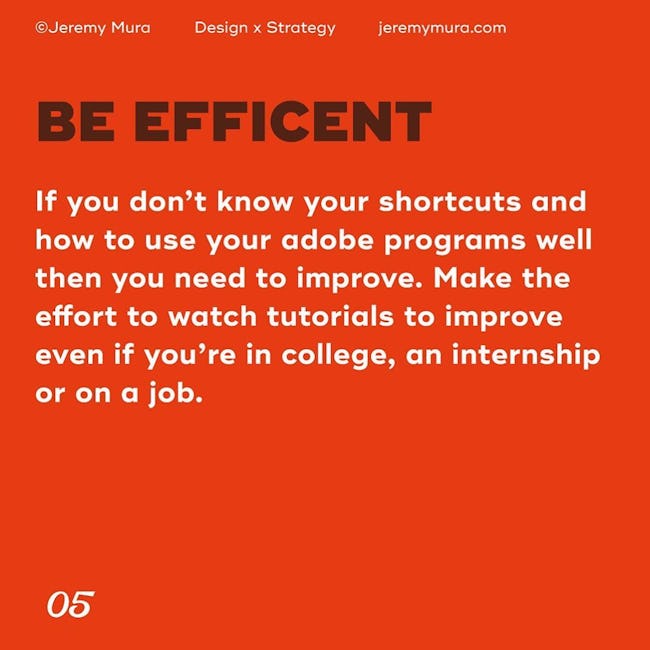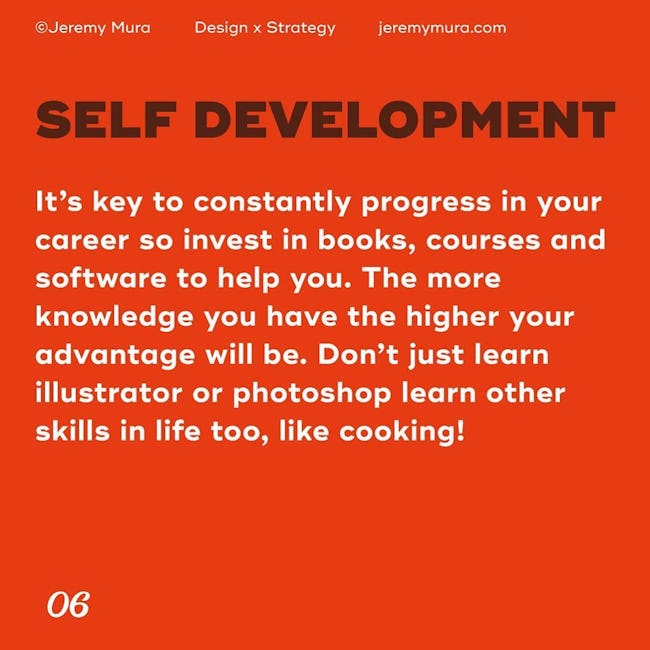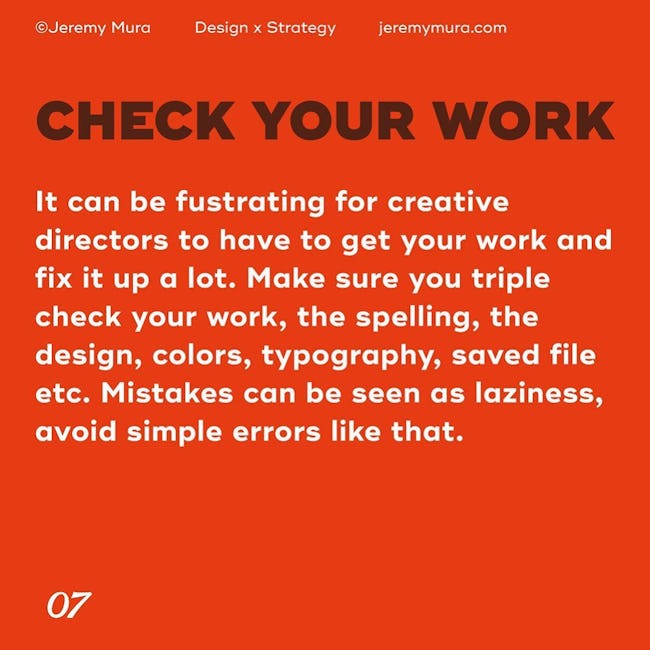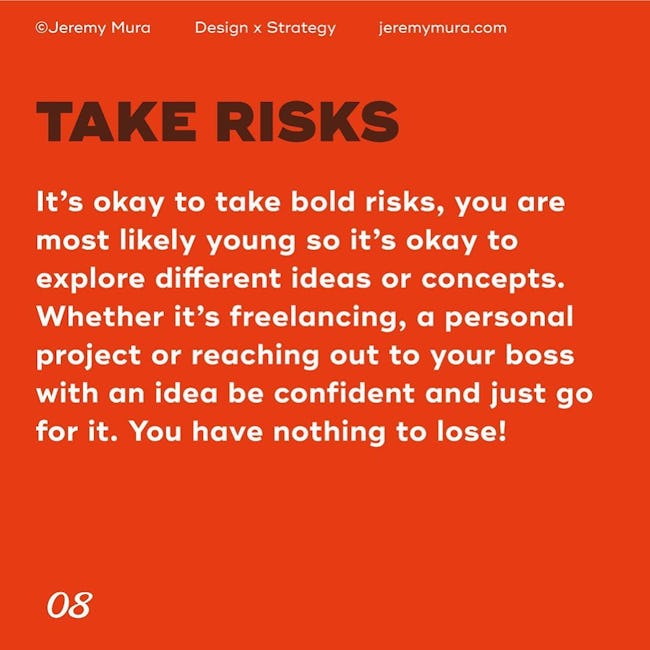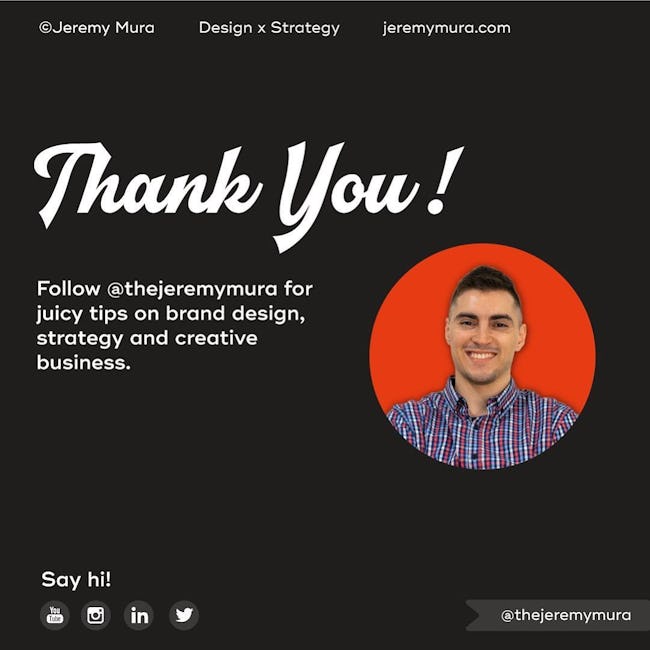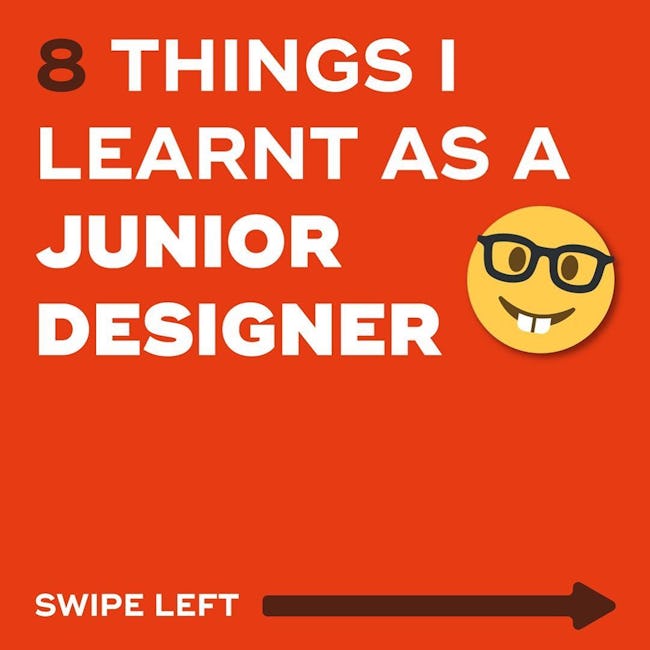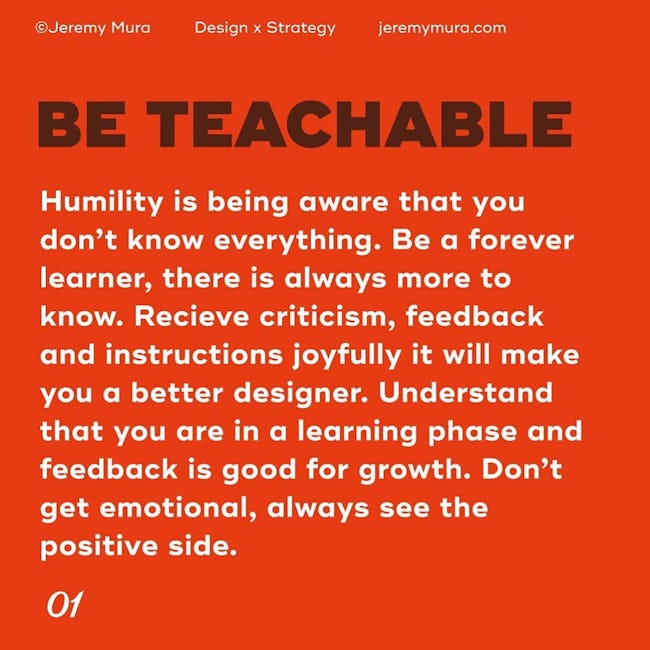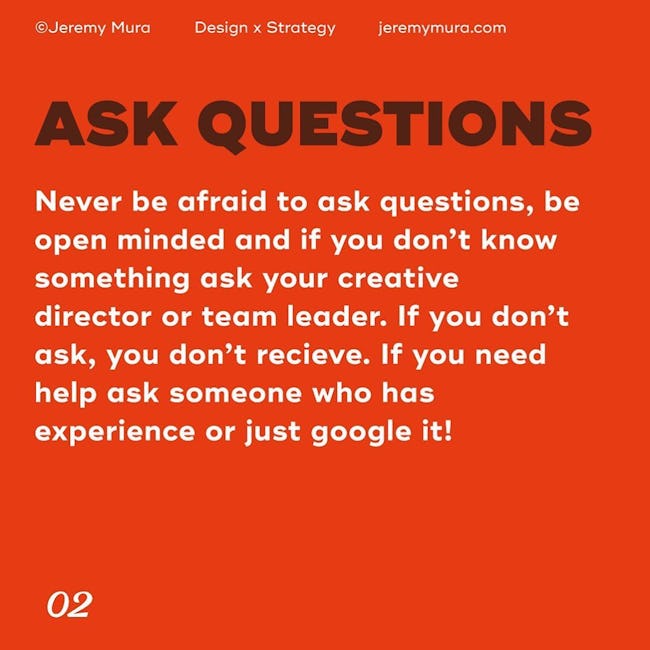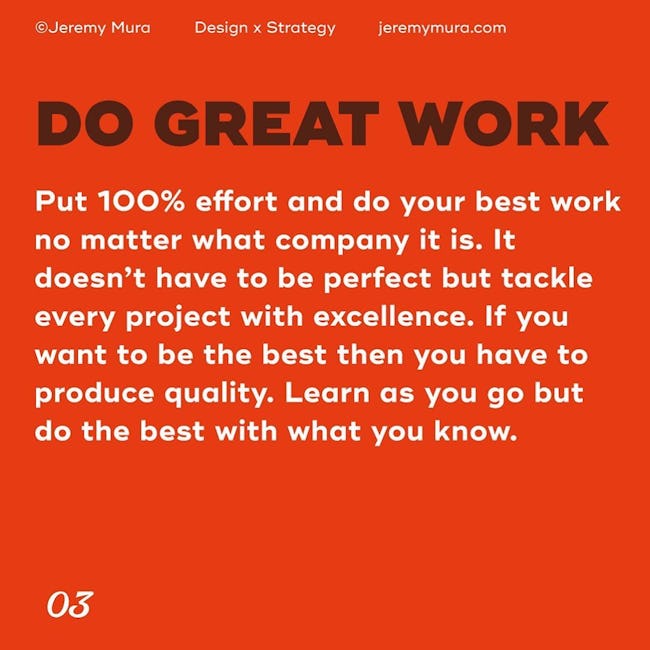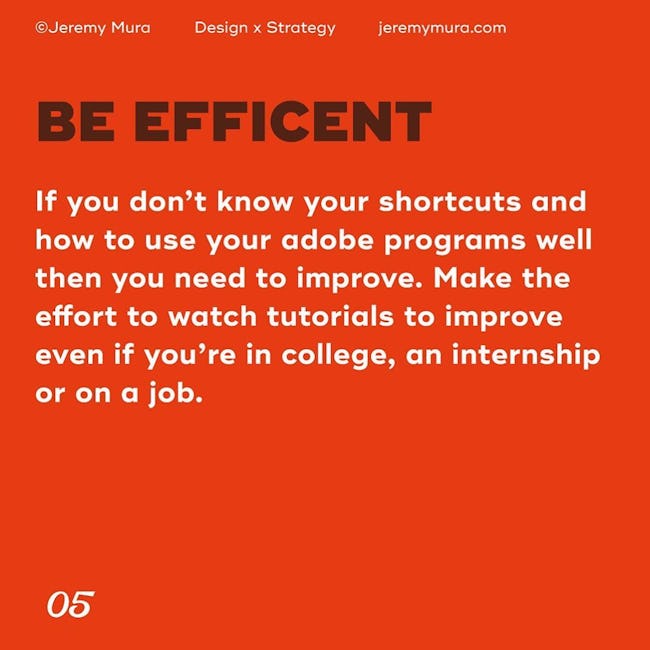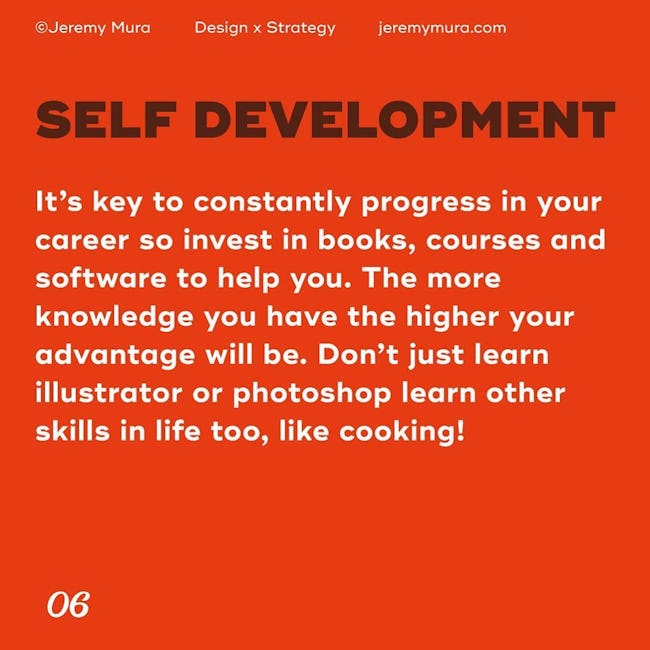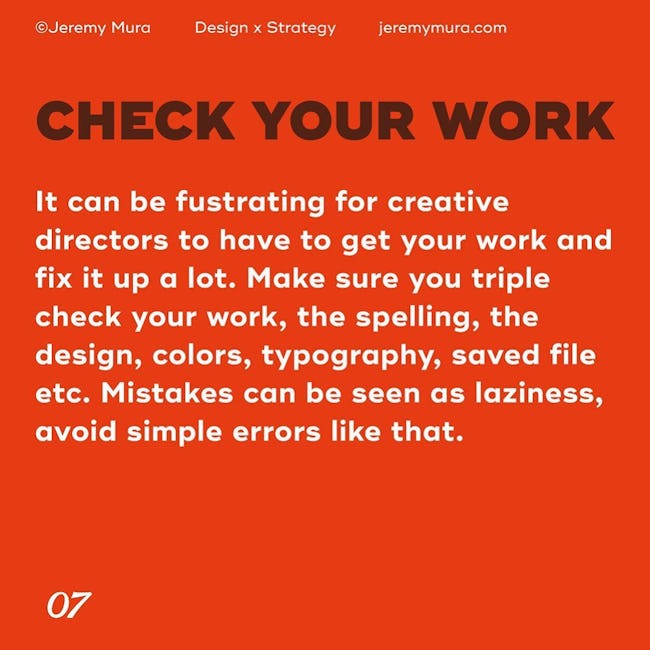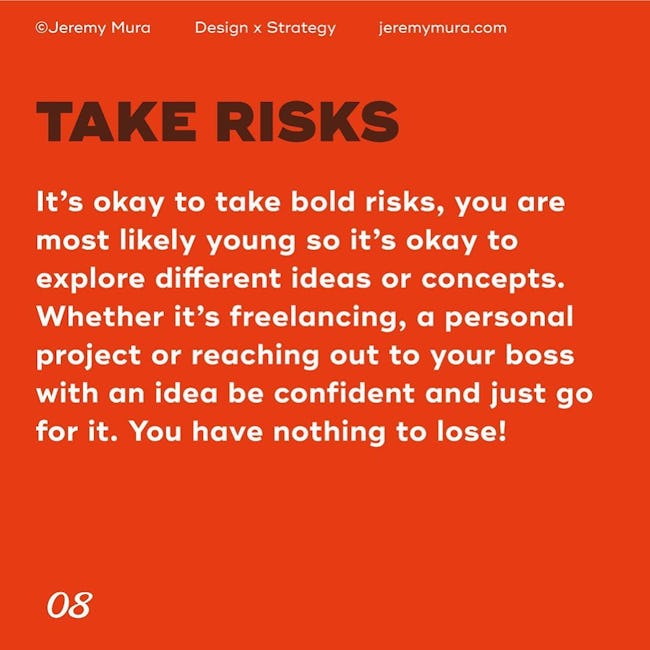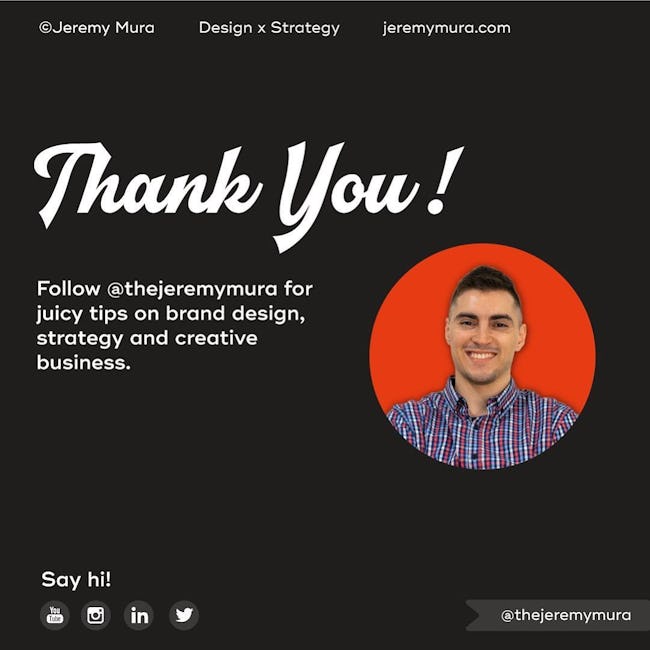 8 THINGS I LEARNT AS A JUNIOR DESIGNER
1. BE TEACHABLE
Humility is being aware that you don't know everything. Be a forever learner, there is always more to know. Recieve criticism, feedback and instructions joyfully it will make you a better designer. Understand that you are in a learning phase and feedback is good for growth. Don't get emotional, always see the positive side.
2. ASK QUESTIONS
Never be afraid to ask questions, be open minded and if you don't know something ask your creative director or team leader. If you don't ask, you don't recieve. If you need help ask someone who has experience or just google it!
3. DO GREAT WORK
Put 100% effort and do your best work no matter what company it is. It doesn't have to be perfect but tackle every project with excellence. If you want to be the best then you have to produce quality. Learn as you go but do the best with what you know.
4. BE PROFESSIONAL
In a corporate setting make sure to have etiquette and be professional. Dress well, you don't have to wear a suit but wear a nice button up shirt. Know how to communicate via email and also to non-designers like the accounts team.
5. BE EFFICENT
If you don't know your shortcuts and how to use your adobe programs well then you need to improve. Make the effort to watch tutorials to improve even if you're in college, an internship or on a job.
6. SELF DEVELOPMENT
It's key to constantly progress in your career so invest in books, courses and software to help you. The more knowledge you have the higher your advantage will be. Don't just learn illustrator or photoshop learn other skills in life too, like cooking!
7. CHECK YOUR WORK
It can be fustrating for creative directors to have to get your work and fix it up a lot. Make sure you triple check your work, the spelling, the design, colors, typography, saved file etc. Mistakes can be seen as laziness, avoid simple errors like that.
8. TAKE RISKS
It's okay to take bold risks, you are most likely young so it's okay to explore different ideas or concepts. Whether it's freelancing, a personal project or reaching out to your boss with an idea be confident and just go for it. You have nothing to lose!
@Jeremy Mura
Design x Strategy
Follow @thejeremymura for juicy tips on brand design, strategy and creative business.
Say hi!
jeremymura.com
@thejeremymura
More booklets by Jeremy Mura
More Design booklets
Your recently viewed booklets
See all booklets