Booklet
8 SEO tips for developers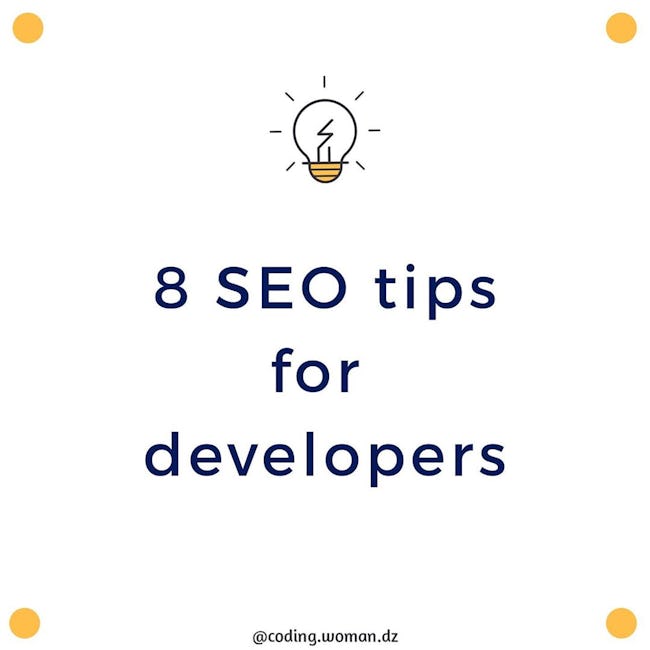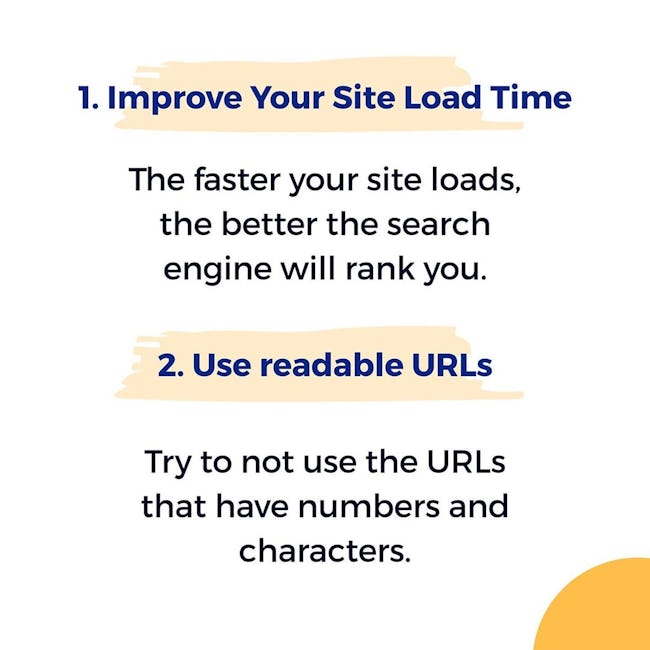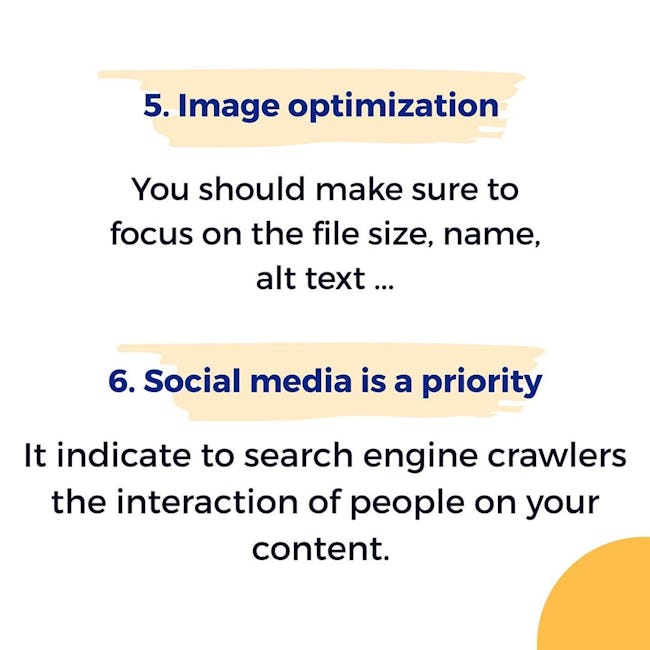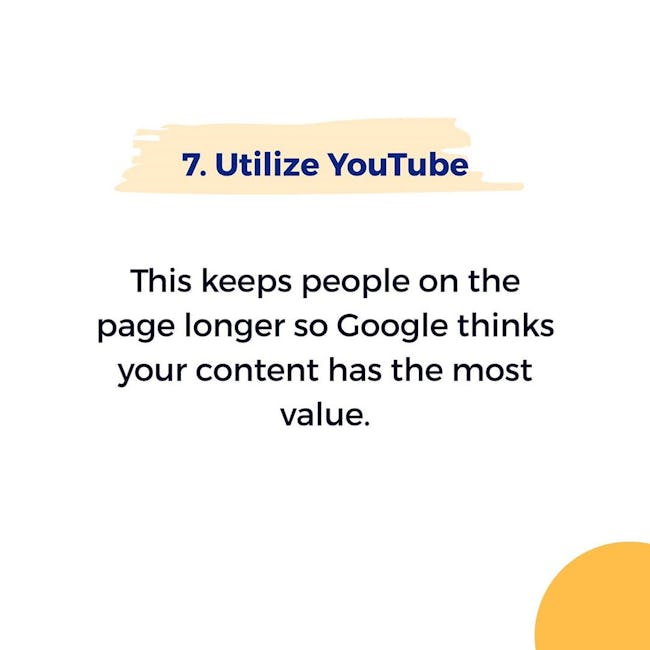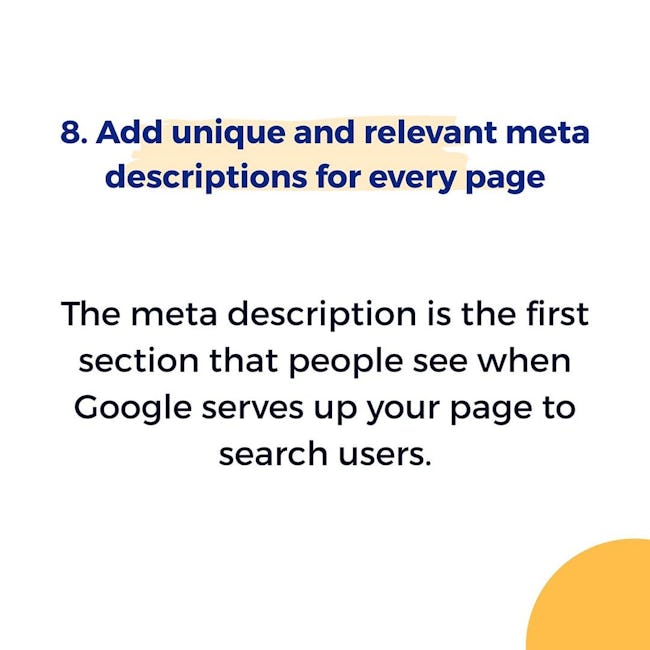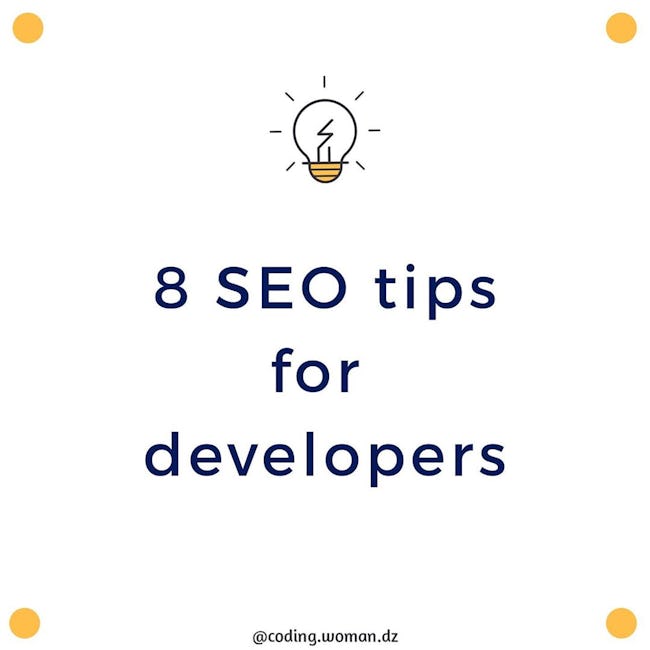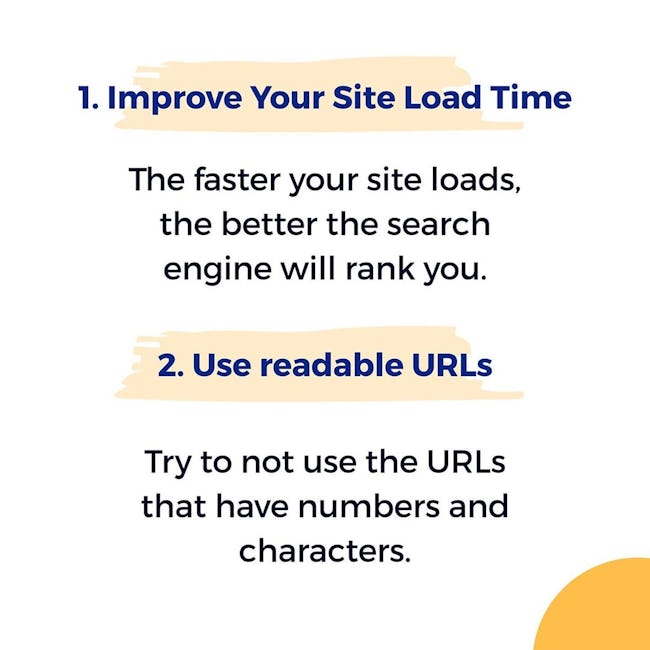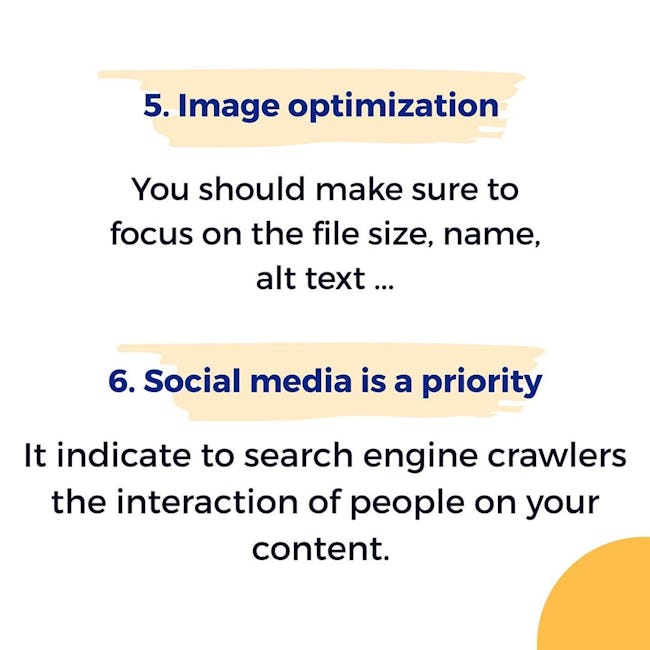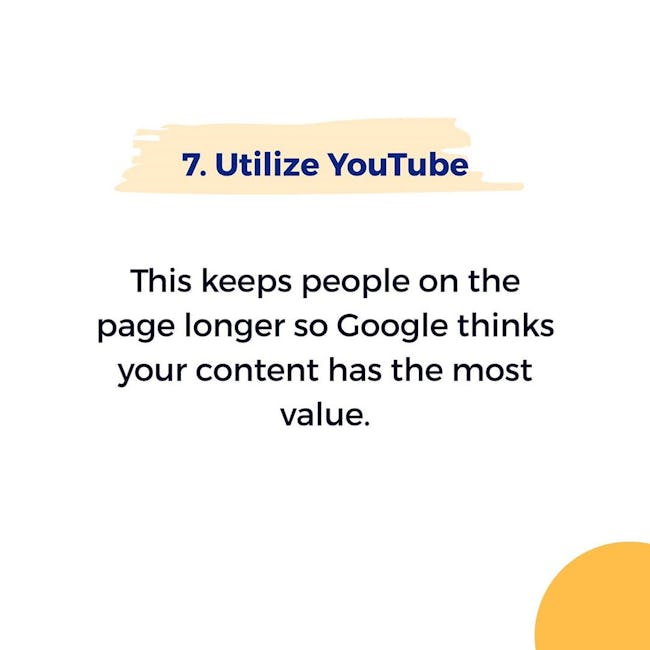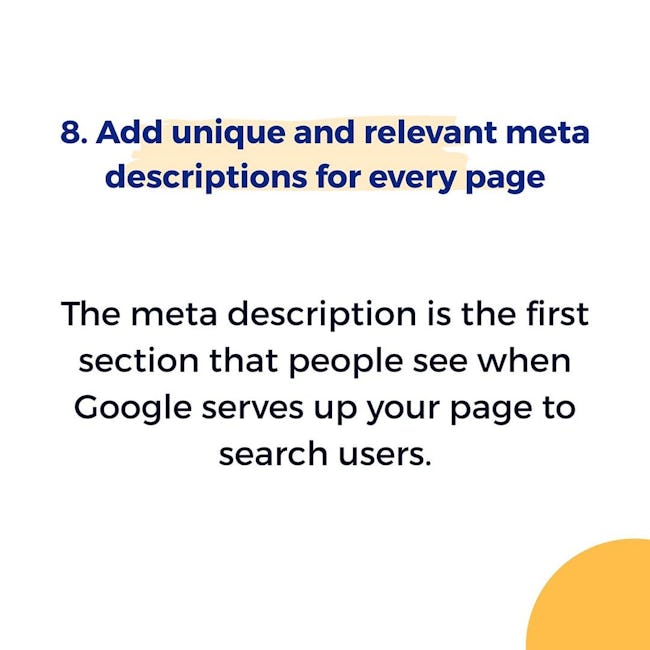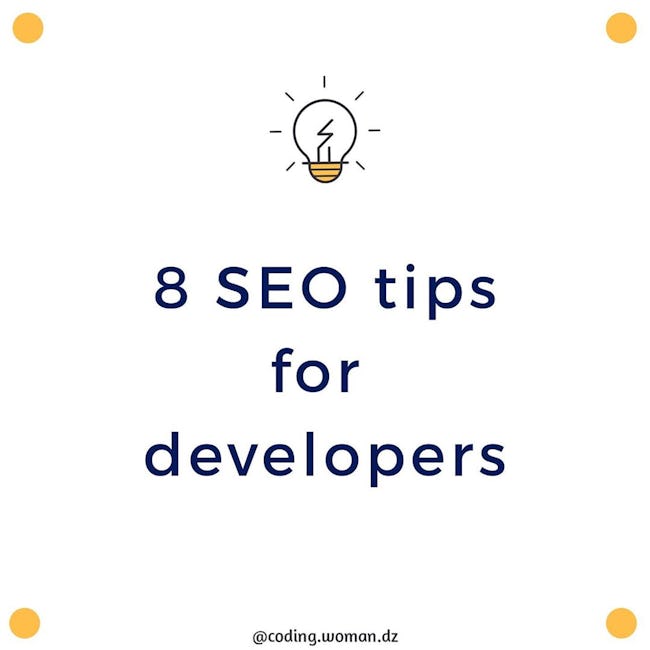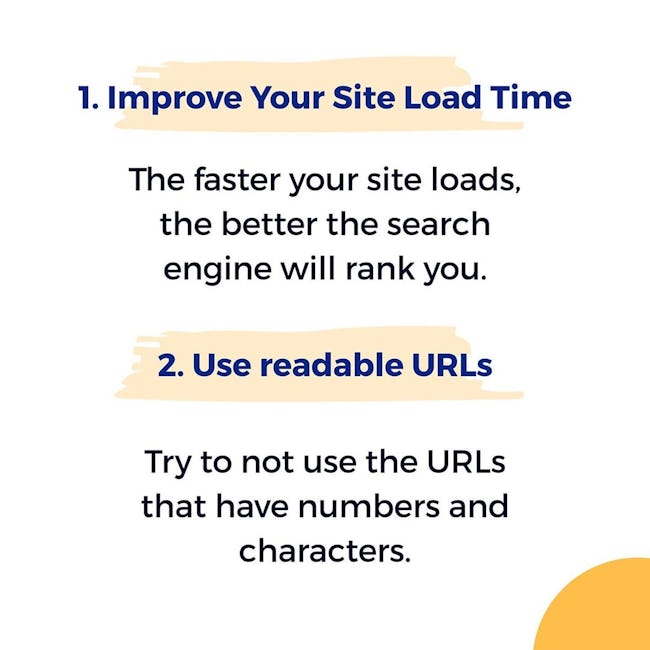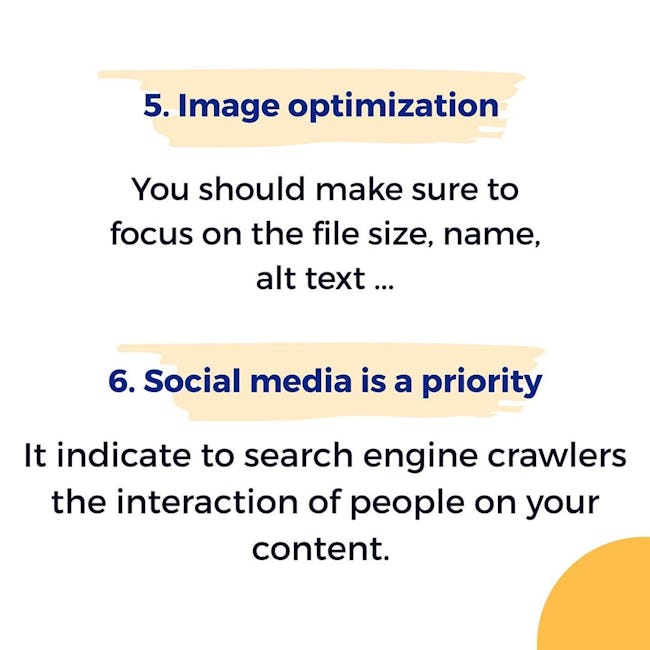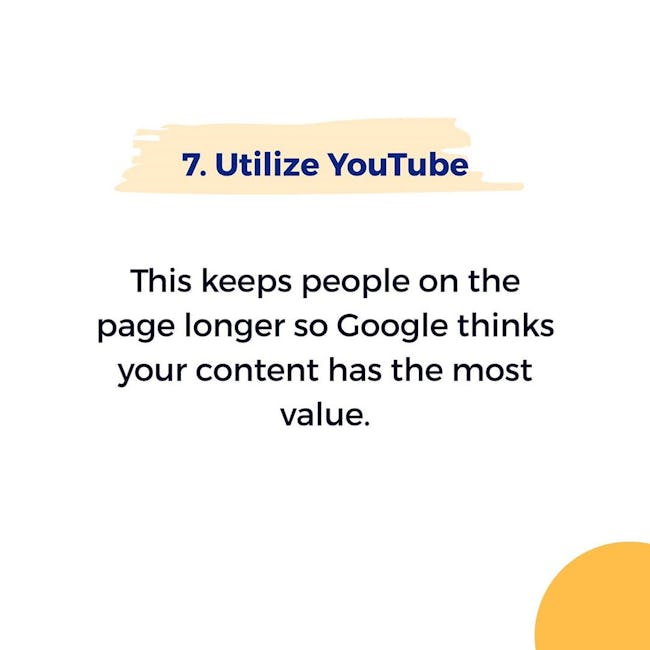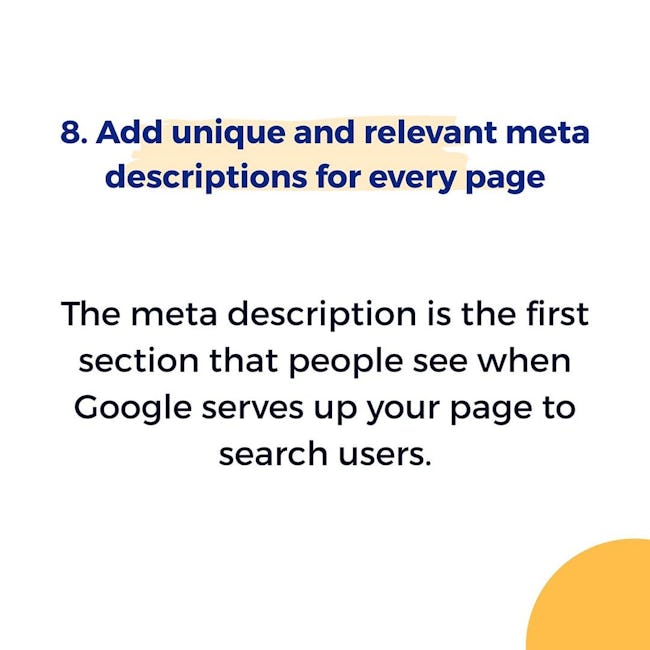 8 SEO tips for developers
1. Improve Your Site Load Time - The faster your site loads, the better the search engine will rank you.
2. Use readable URLs Try to not use the URLs that have numbers and characters.
3. Make sure your site is mobile friendly - In September 2020, Google will switch all websites to mobile-first indexing.
4. Take note of titles and subtitles - Make sure your content has titles and subtitles.
5. Image optimization You should make sure to focus on the file size, name, alt text ...
6. Social media is a priority It indicate to search engine crawlers the interaction of people on your content.
7. Utilize YouTube - This keeps people on the page longer so Google thinks your content has the most value.
8. Add unique and relevant meta descriptions for every page - The meta description is the first section that people see when Google serves up your page to search users.
More booklets by Luna
More Development booklets
Your recently viewed booklets
See all booklets