Booklet
8 Reasons to Learn Python in 2020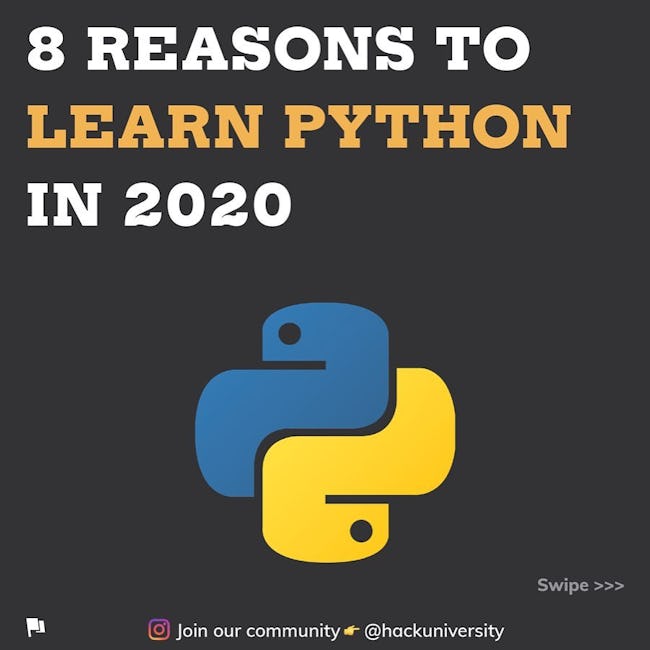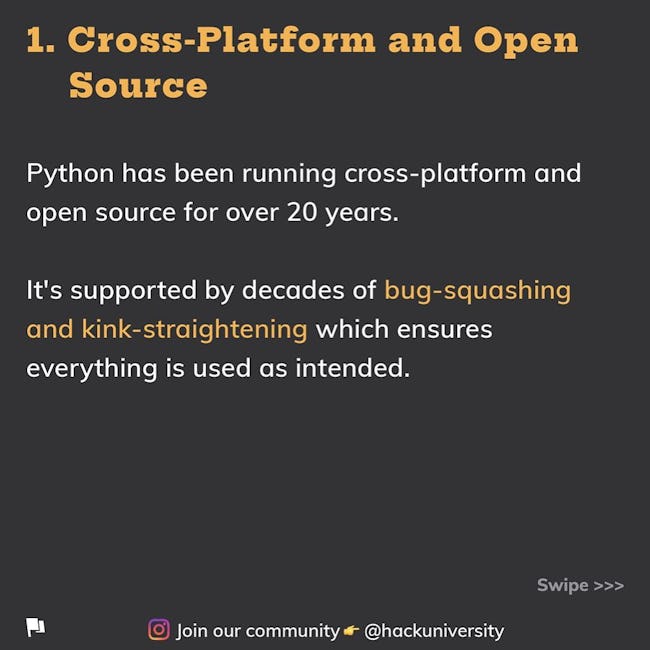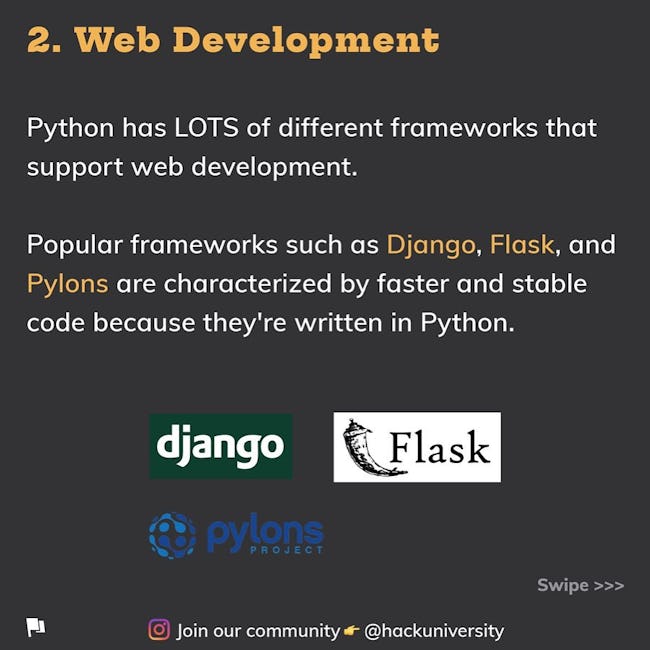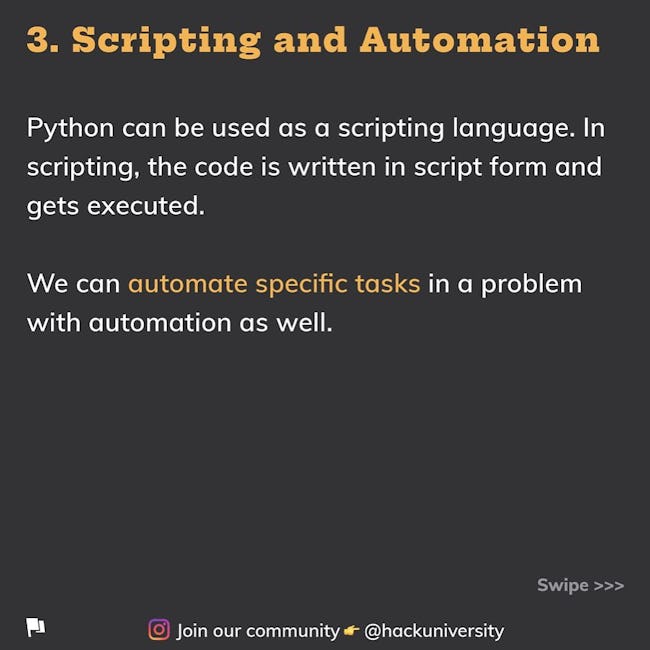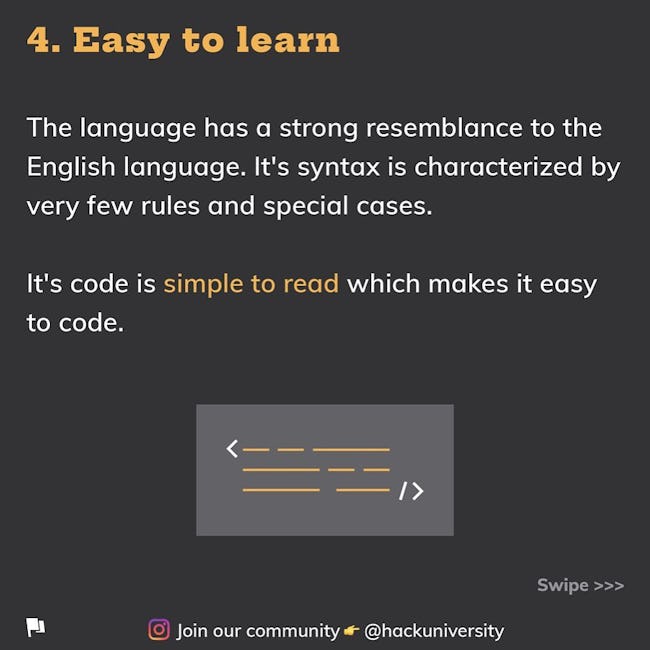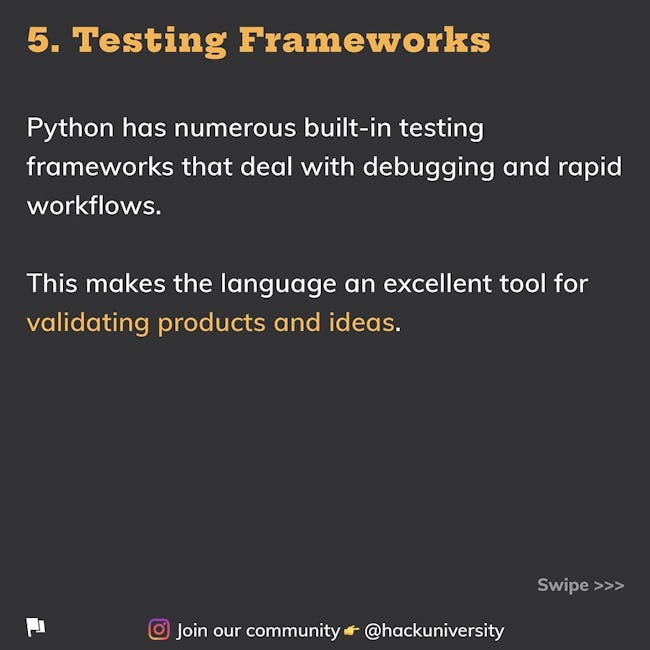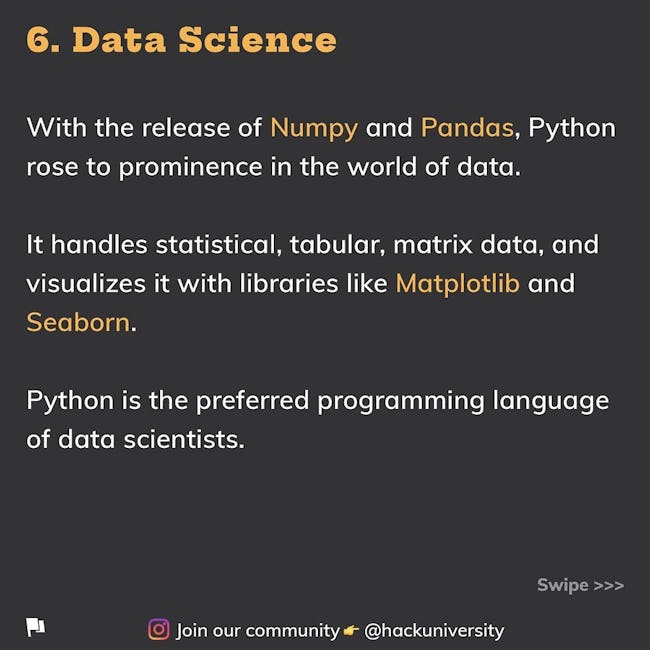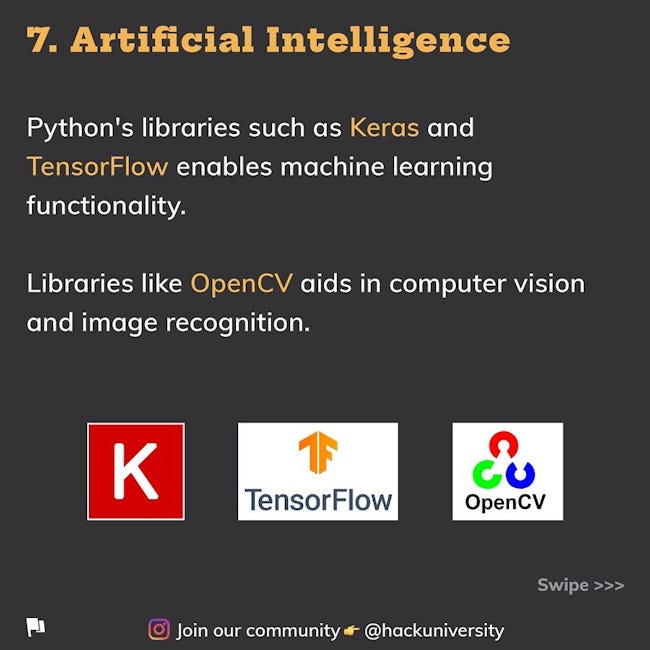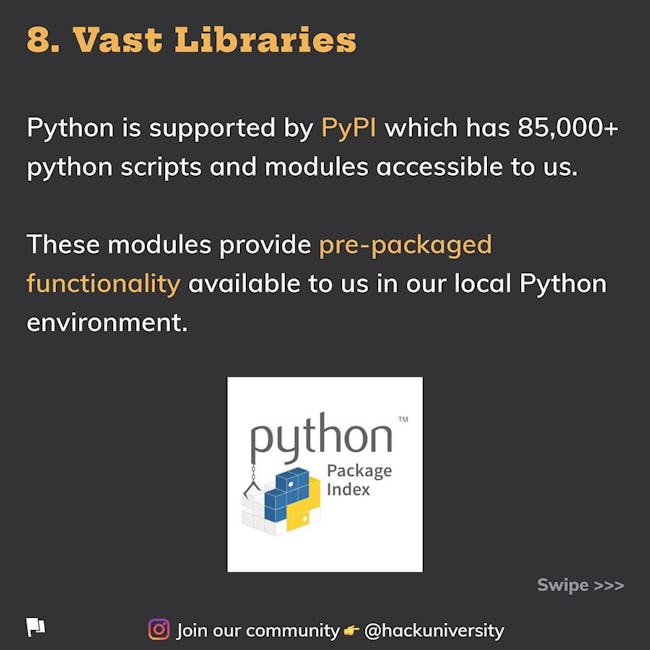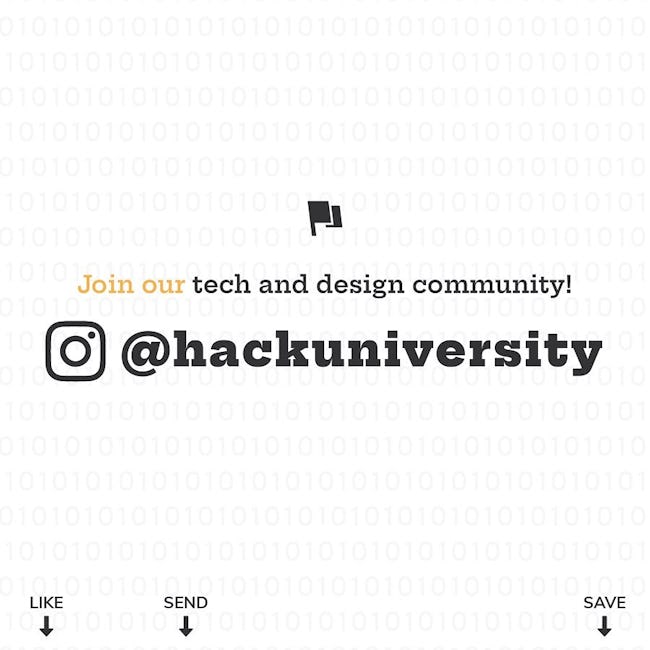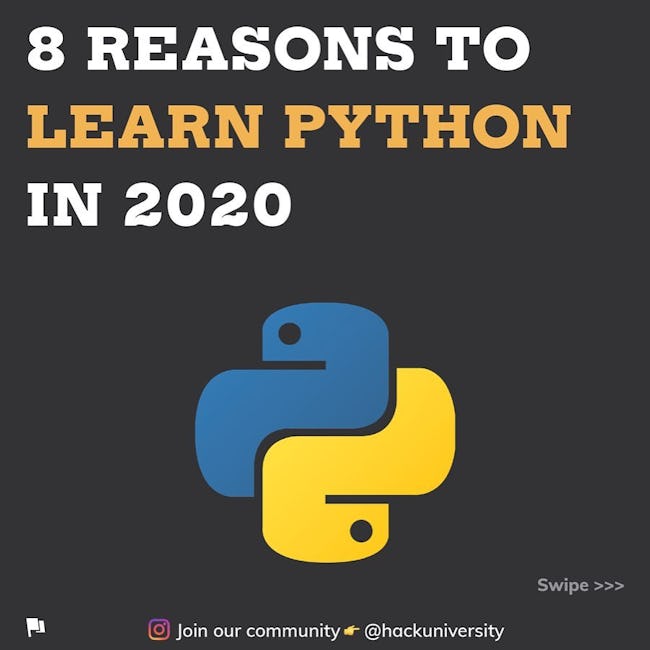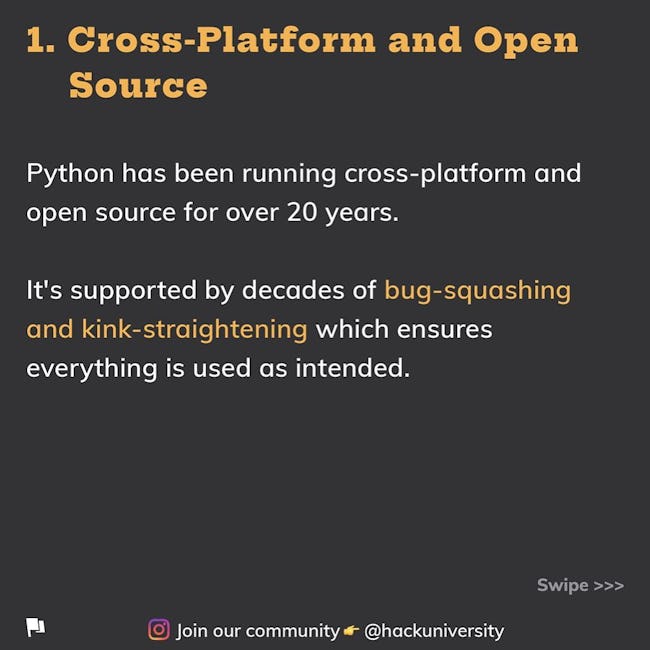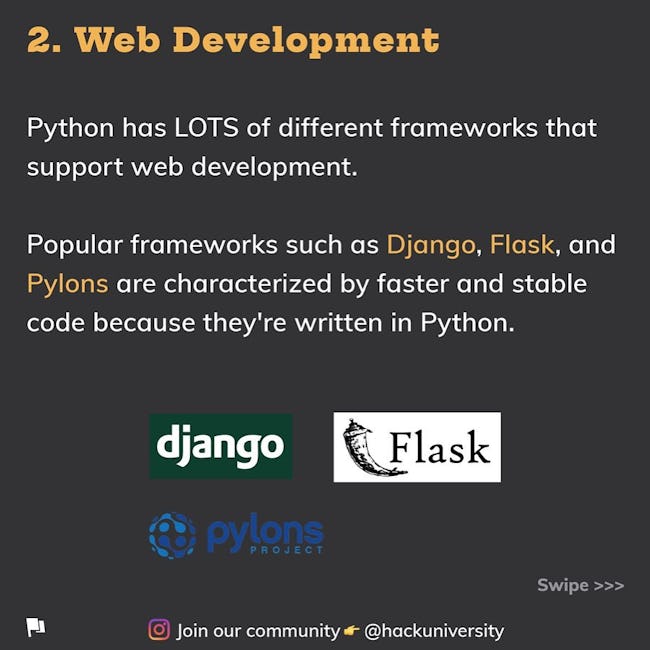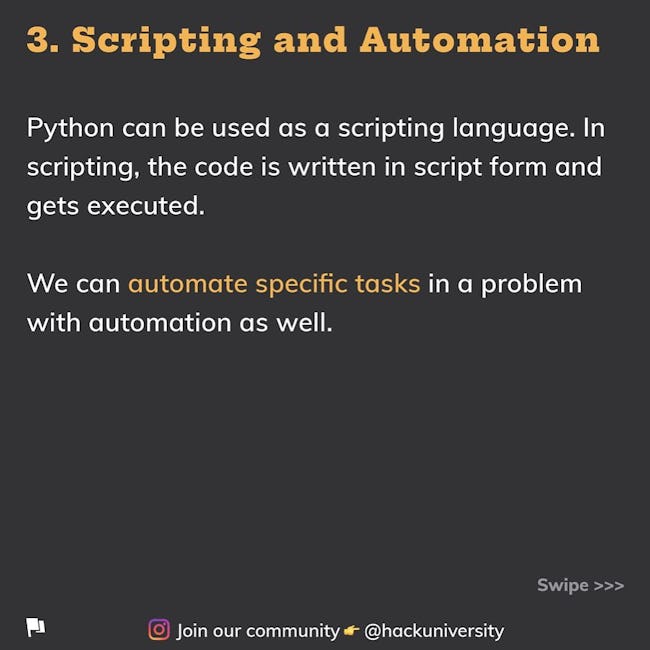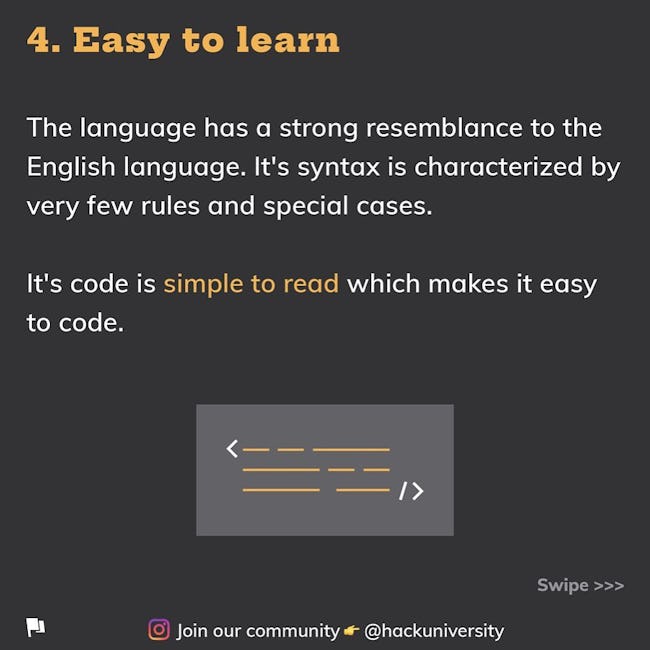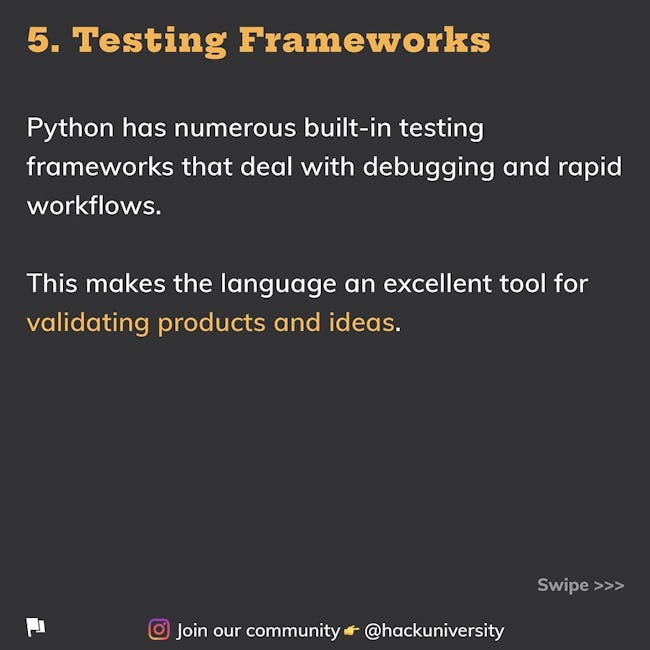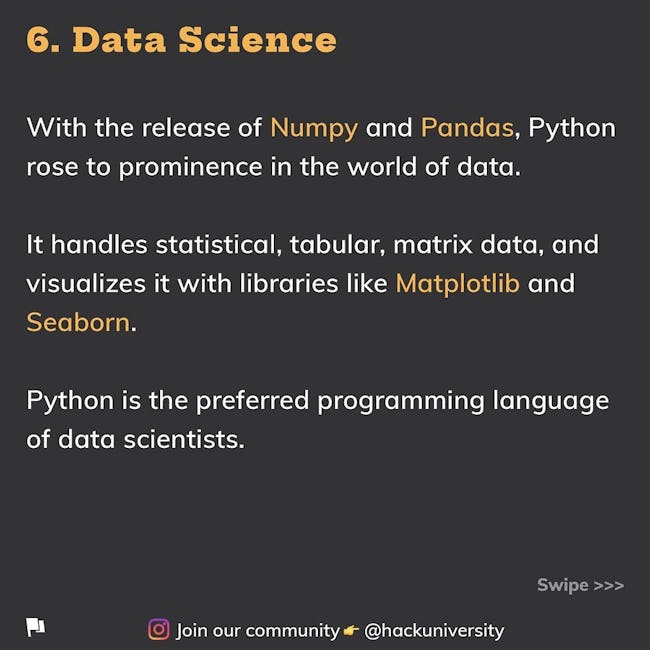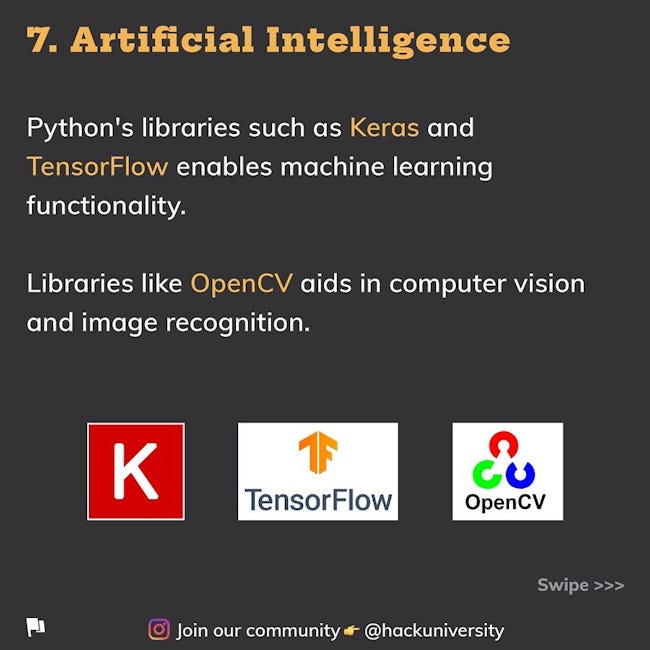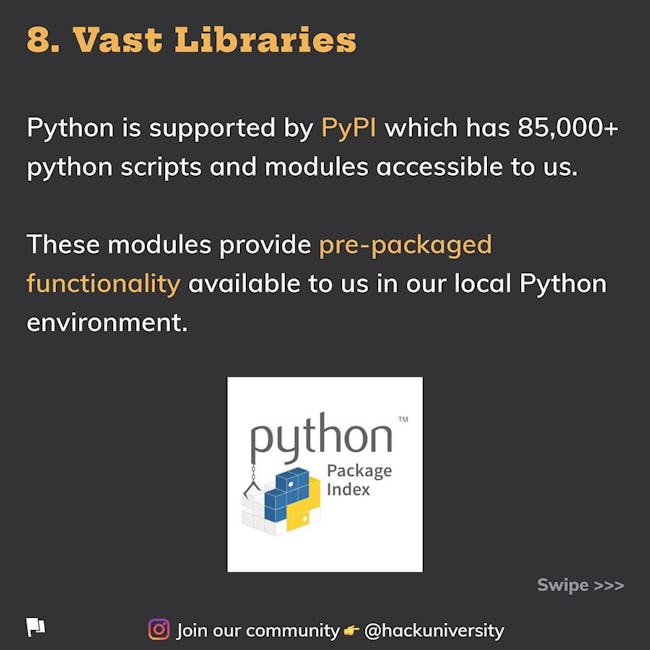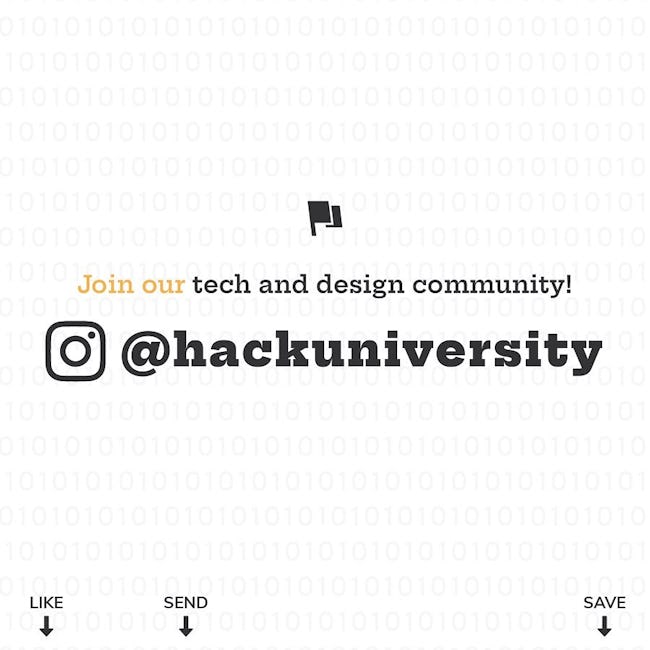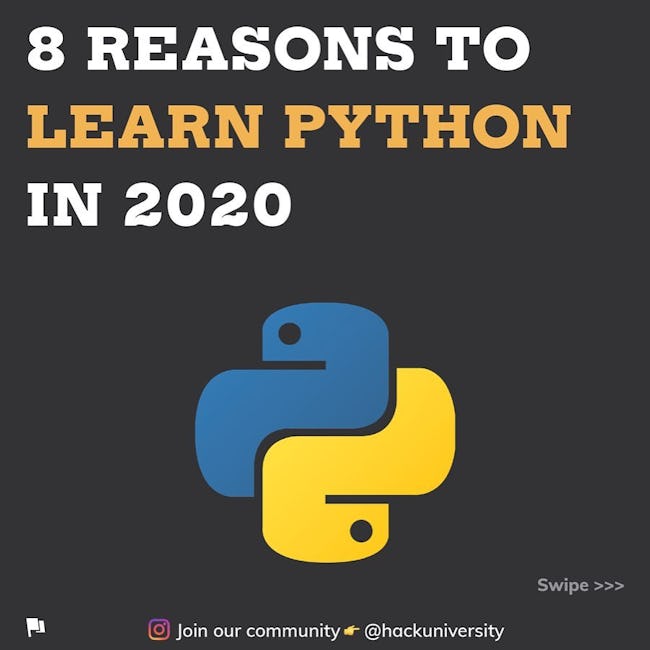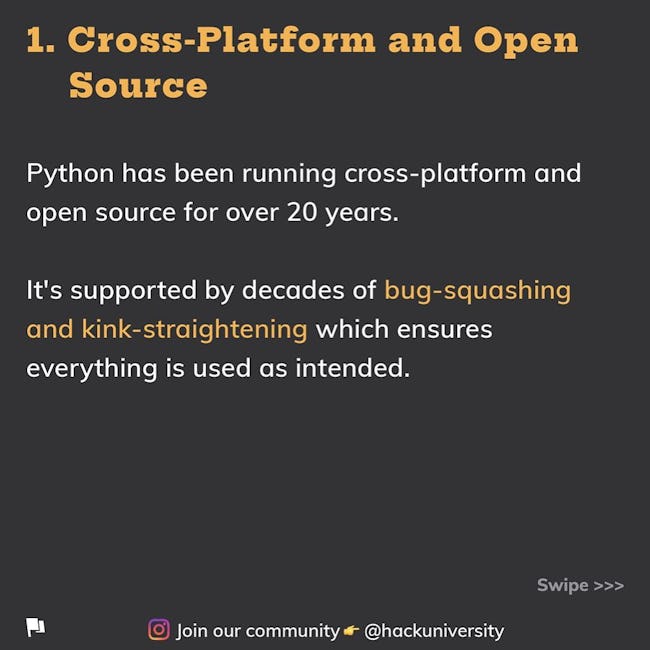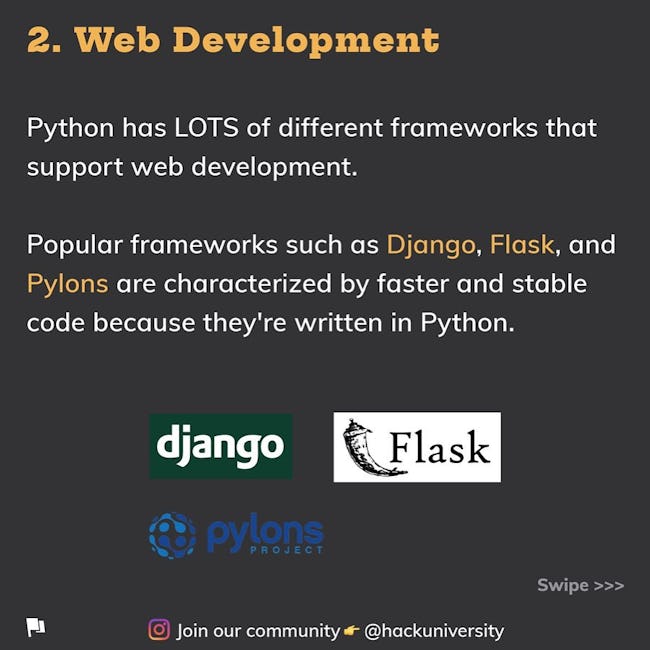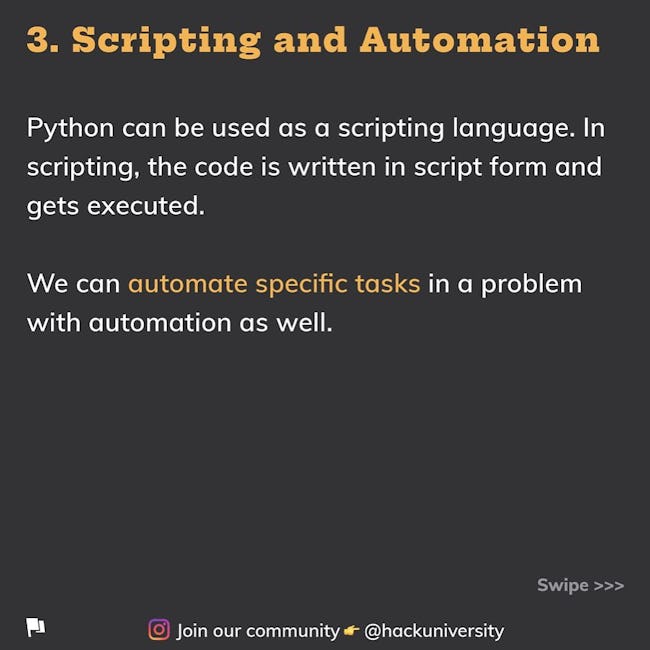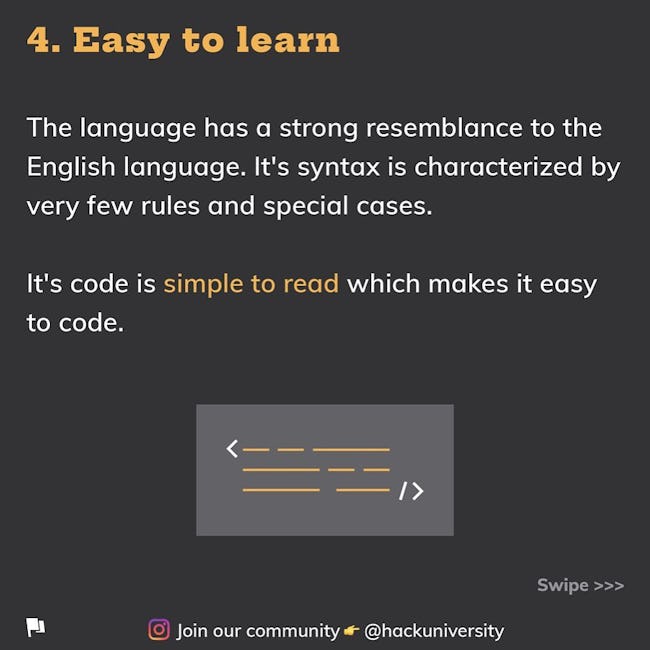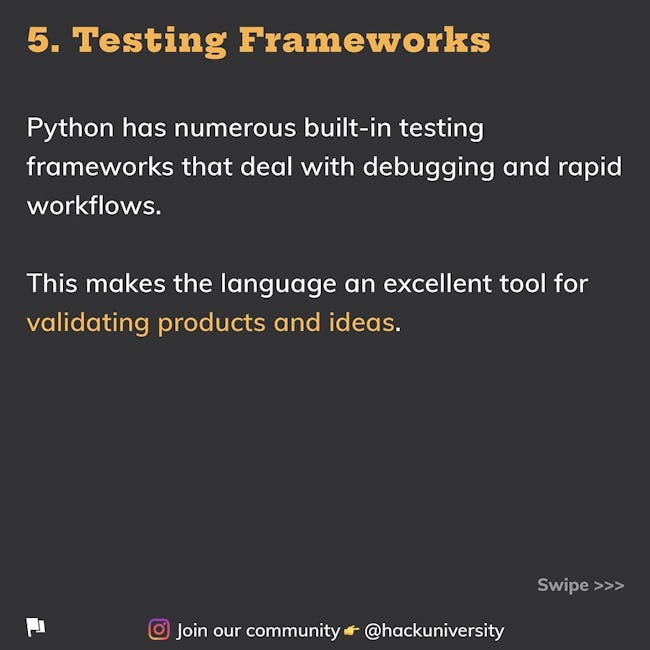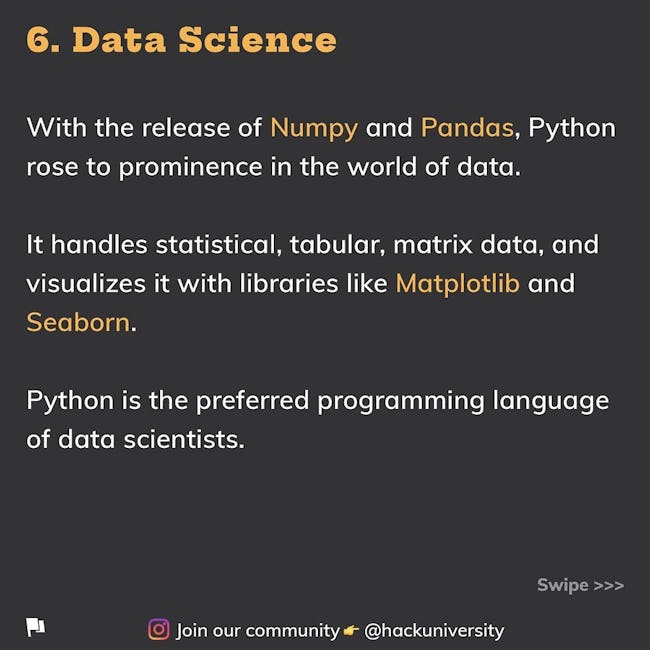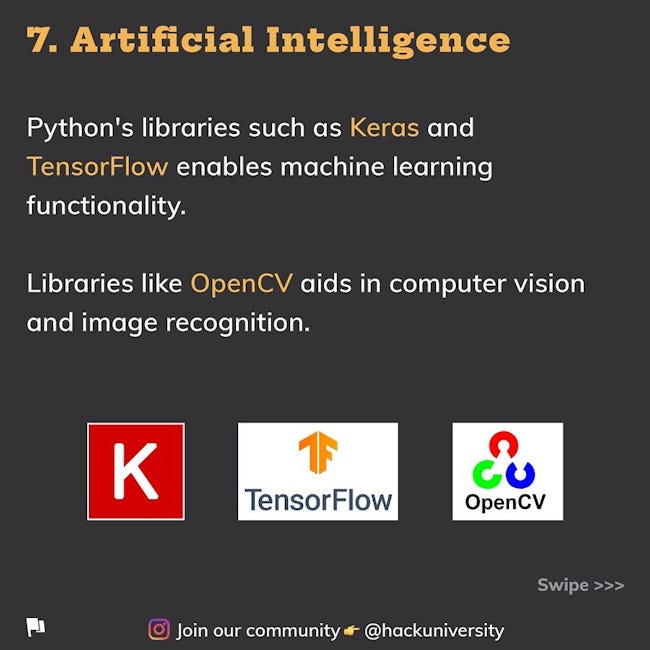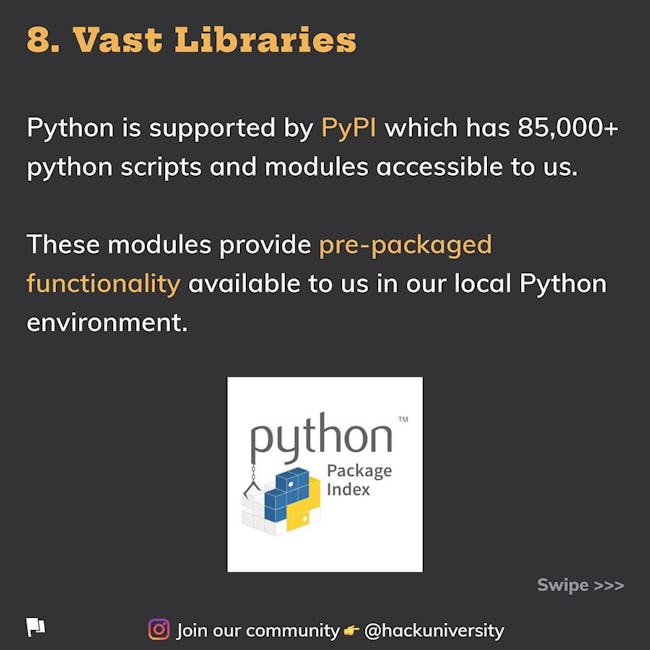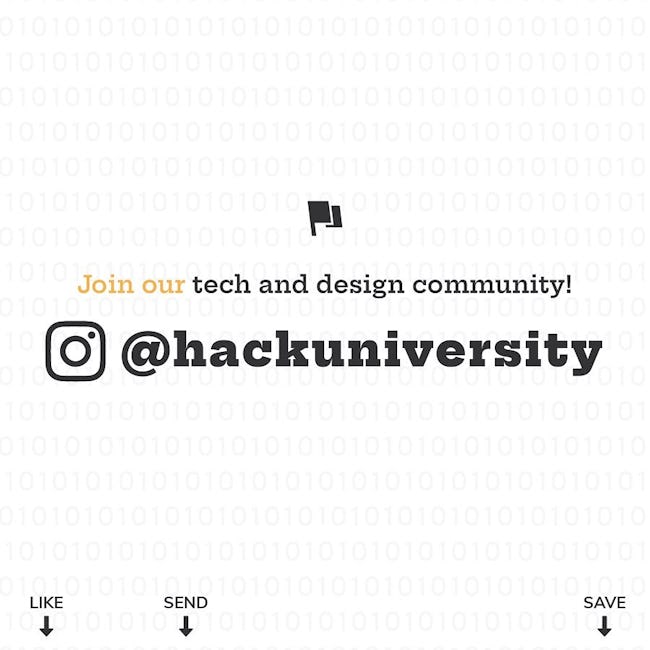 8 Reasons to Learn Python in 2020
1. Cross-Platform and Open Source
Python has been running cross-platform and open source for over 20 years.
It's supported by decades of bug-squashing and kink-straightening which ensures everything is used as intended.
2. Web Development
Python has LOTS of different frameworks that support web development.
Popular frameworks such as Django, Flask, and Pylons are characterized by faster and stable code because they're written in Python.
3. Python ca be used as a scripting language. In scripting, the code is written in script form and gets executed.
We can automate specific tasks in a problem with automation as well.
4. Easy to learn
The language has a strong resemblance to the English language. It's syntax is characterized by very few rules and special cases.
It's code is simple to read which makes it easy to code.
Testing Frameworks
Python has numerous built-in testing frameworks that deal with debugging and rapid workflows.
This makes the language an excellent tool for validating products and ideas.
6. Data Science
With the release of Numpy and Pandas, Python rose to prominence n the world of data.
It handles statistical, tabular, matrix data, and visualizes it with libraries like Matplotlib and Seaborn.
Python is the preferred programming language of data scientists.
7. Artificial Intelligence
Python's libraries such as Keras and TensorFlow enables machine learning functionality.
Libraries like OpenCV aids in computer vision and image recognition.
8. Vast Libraries
Python is supported by PyPI which has 85,000+ python scripts and modules accessible to us.
Theses modules provide pre-packaged functionality available to us in our local Python environment.
Join our tech and design community! @hackuniversity
More booklets by Hack University
More Development booklets
Your recently viewed booklets
See all booklets