Booklet
8 Podcasts to listen to in 2020 for designers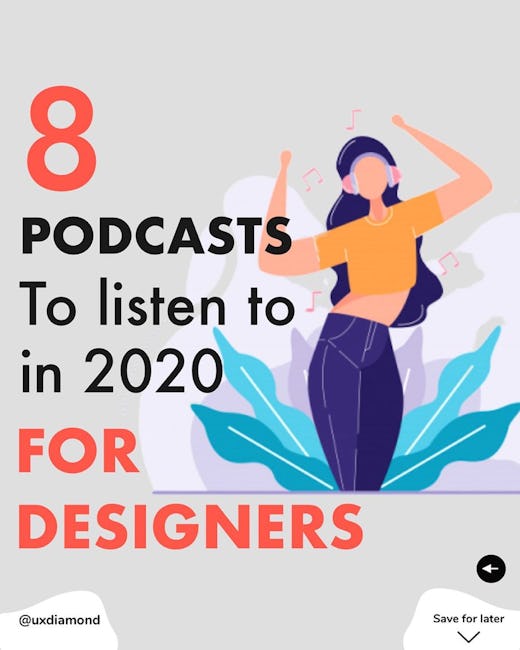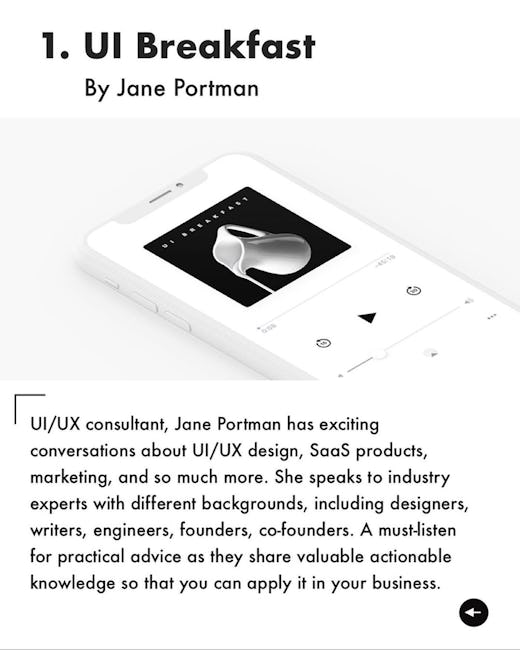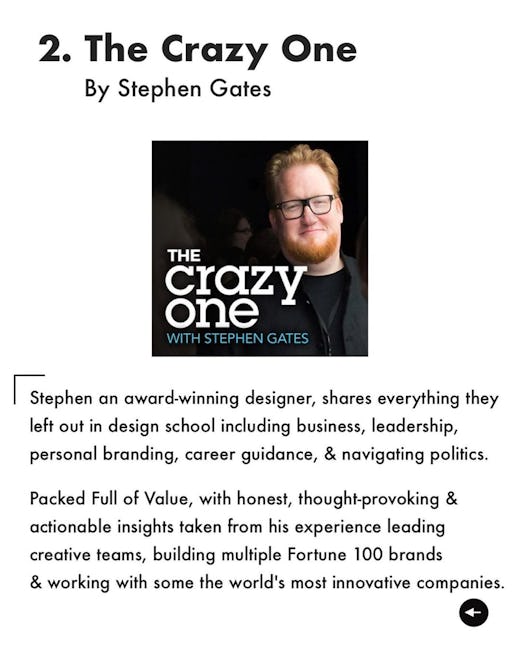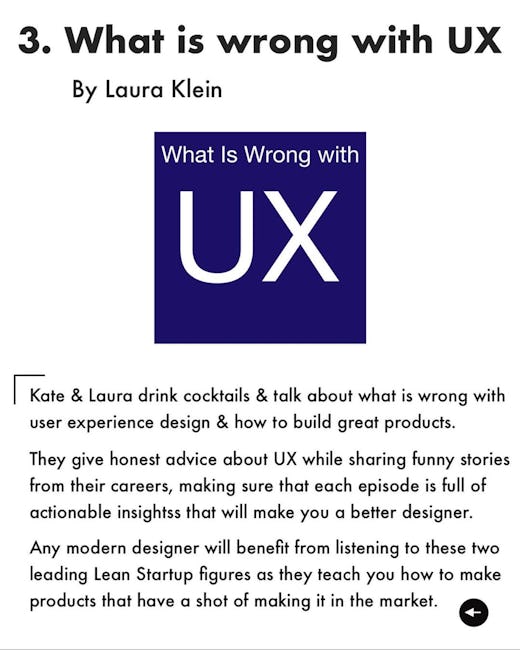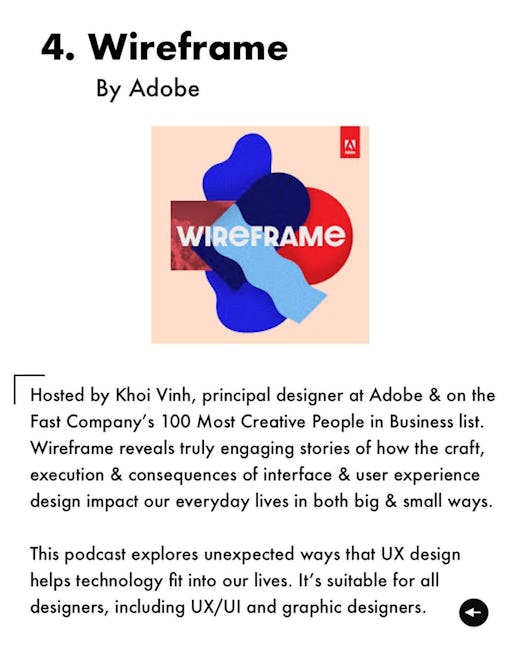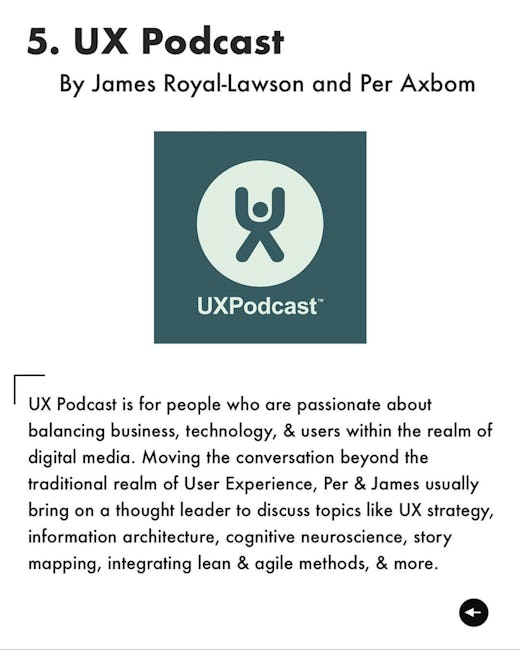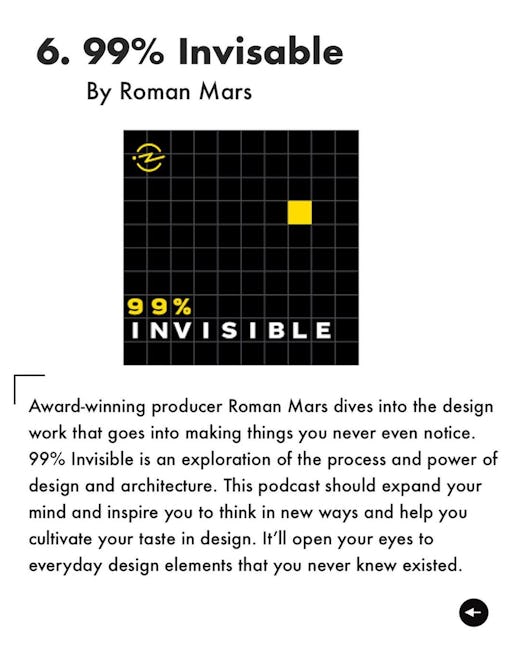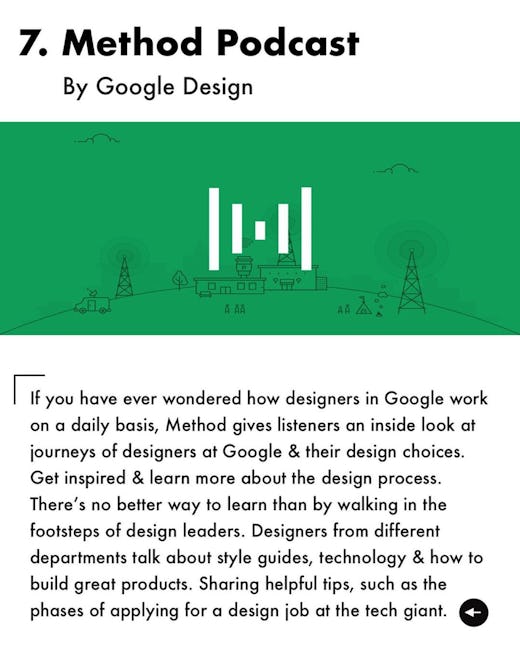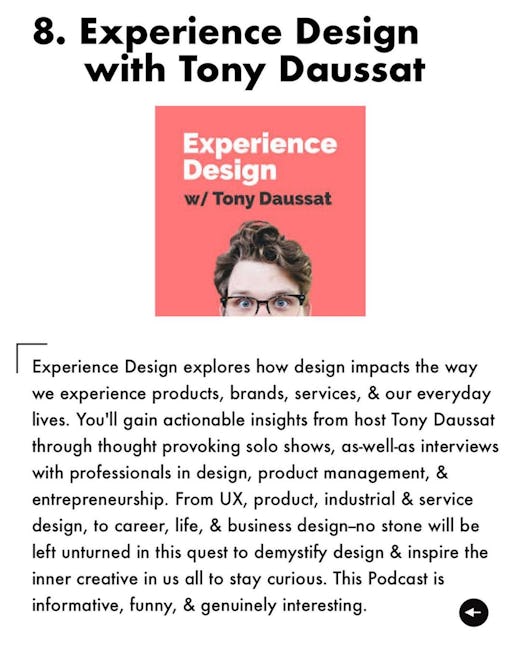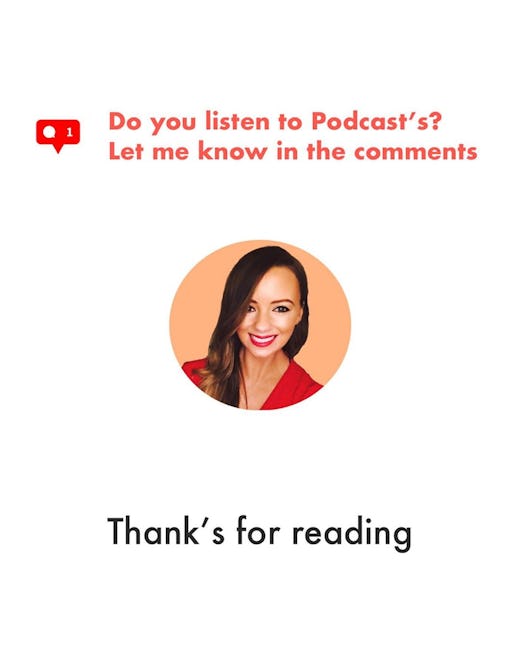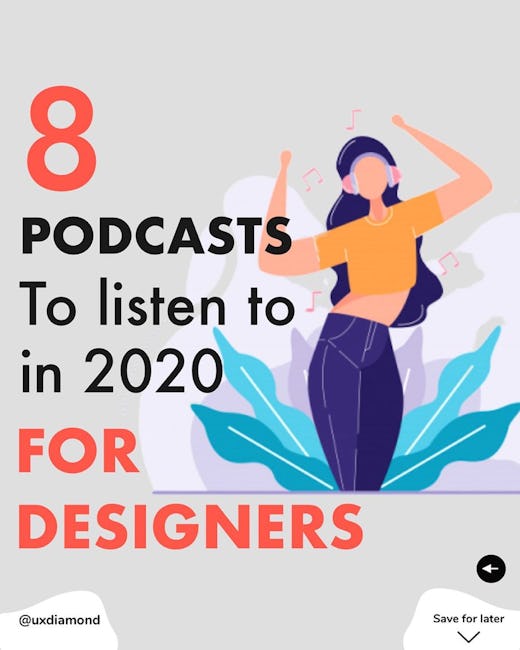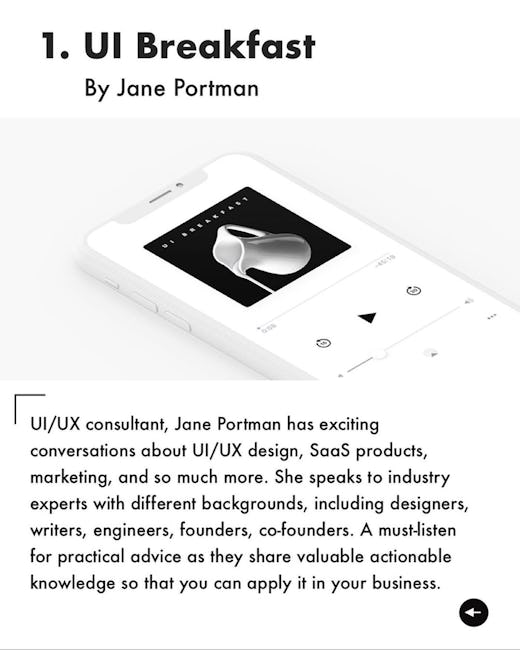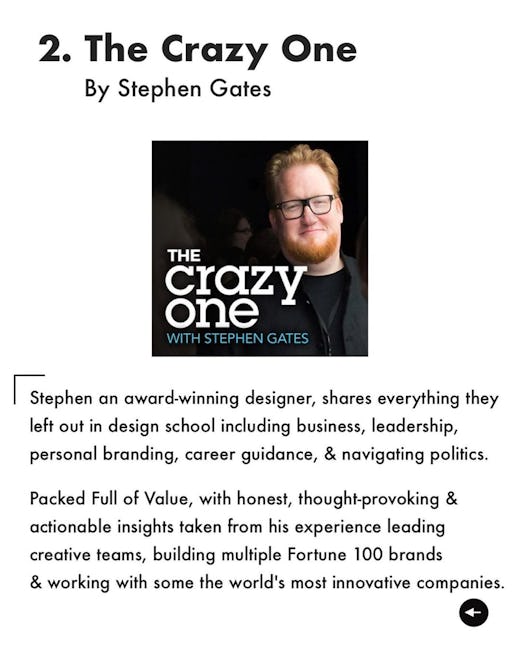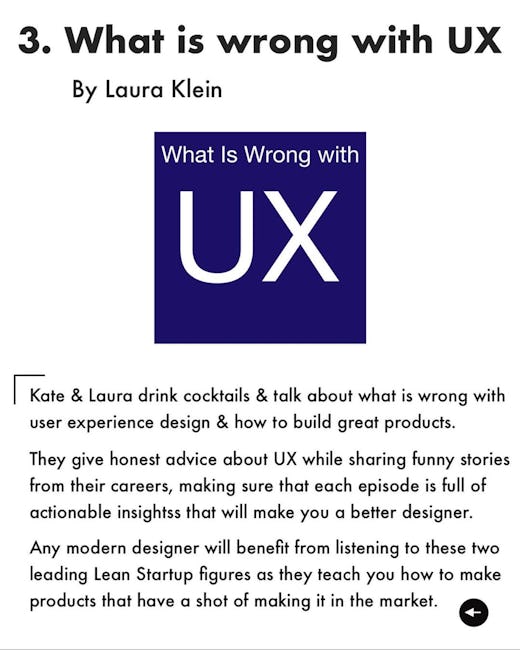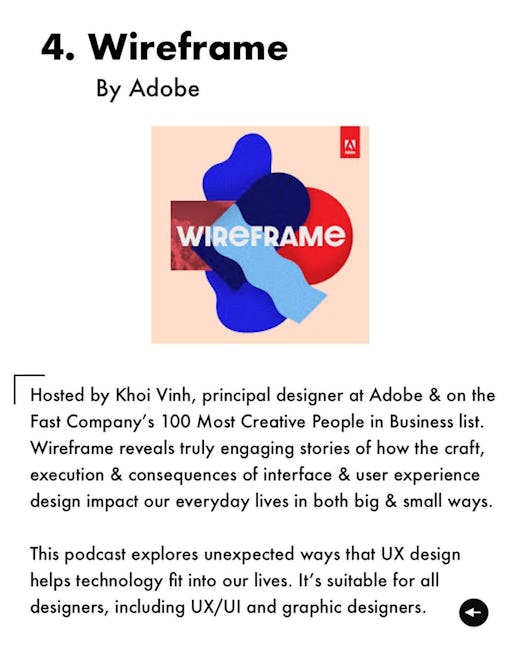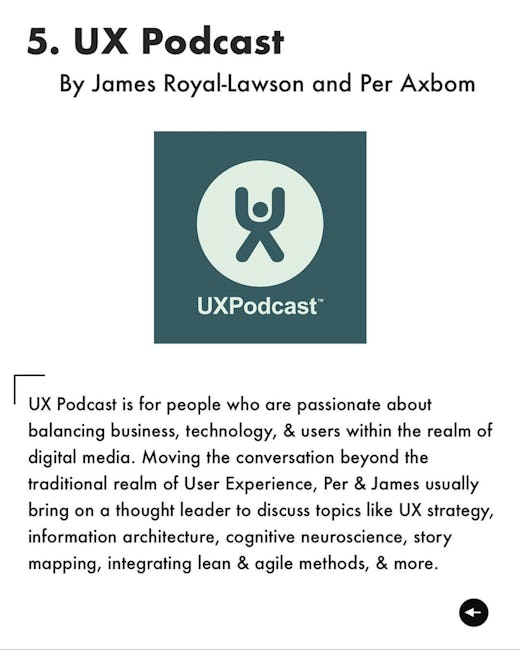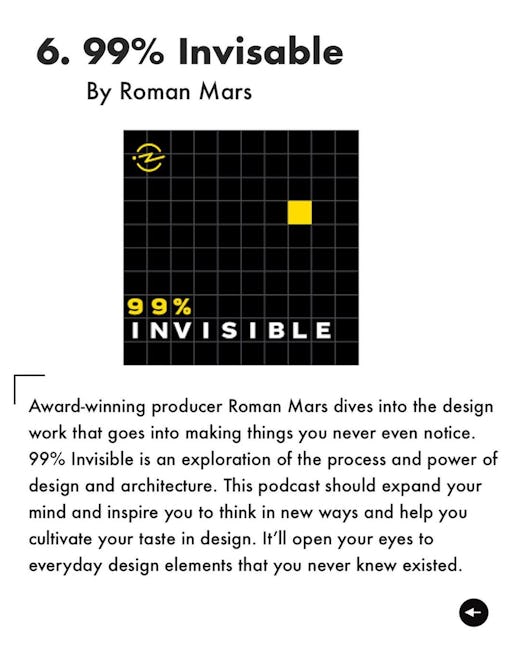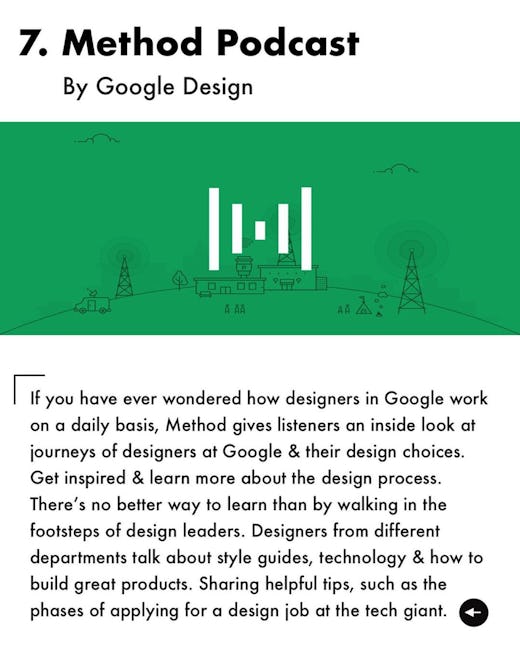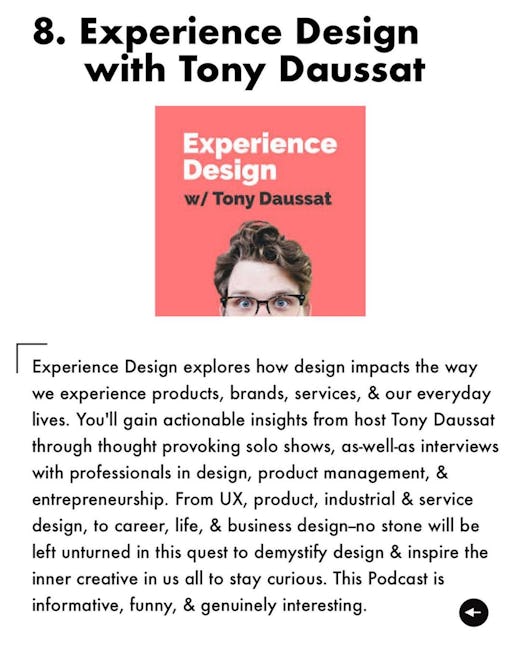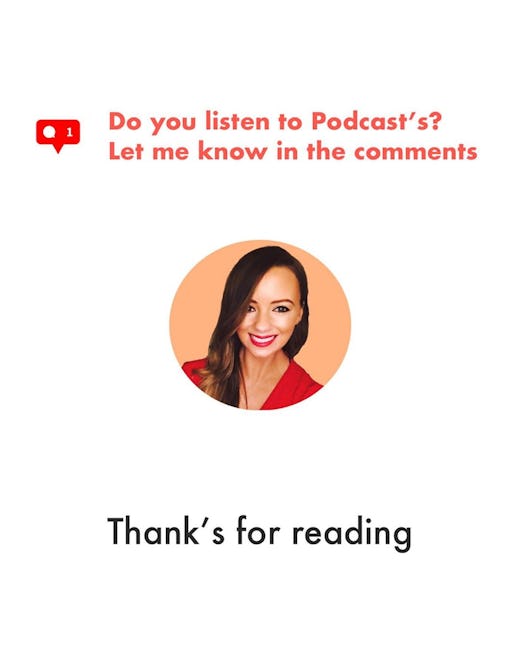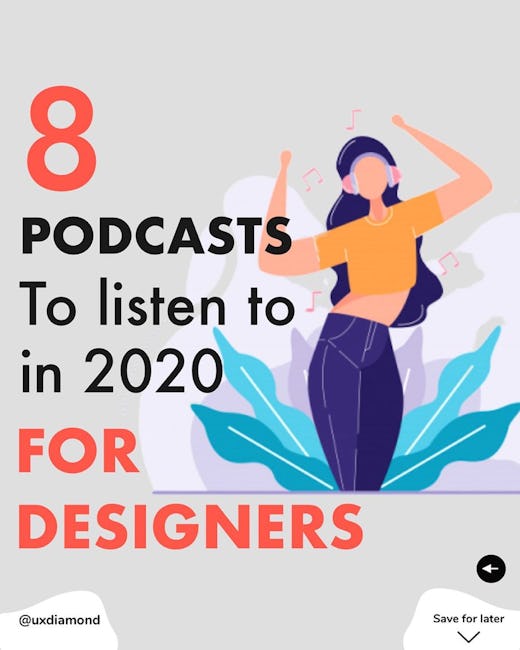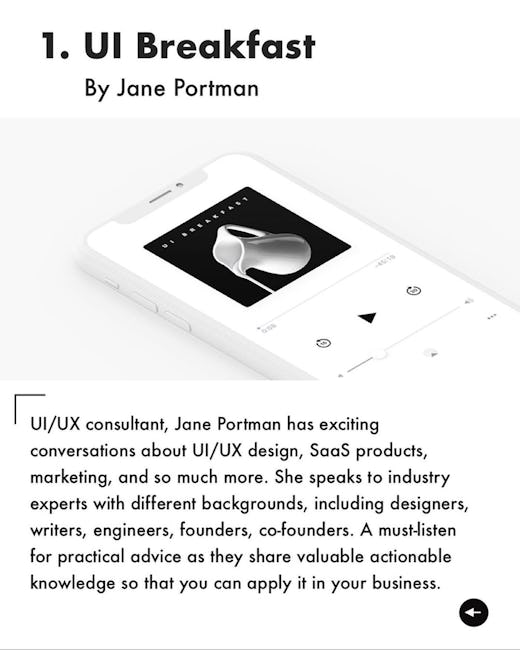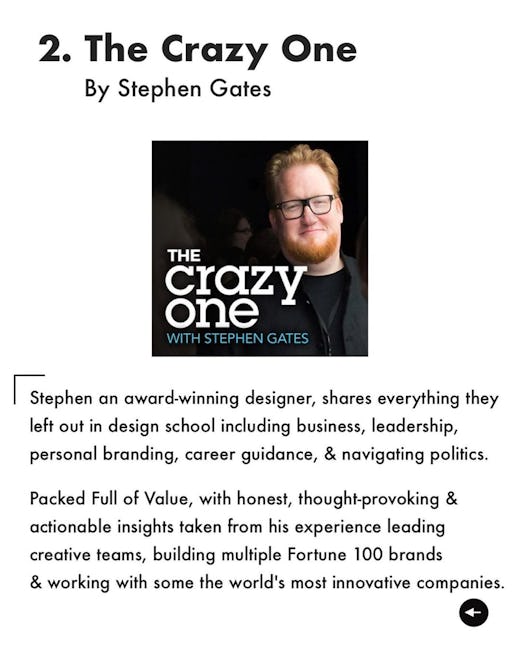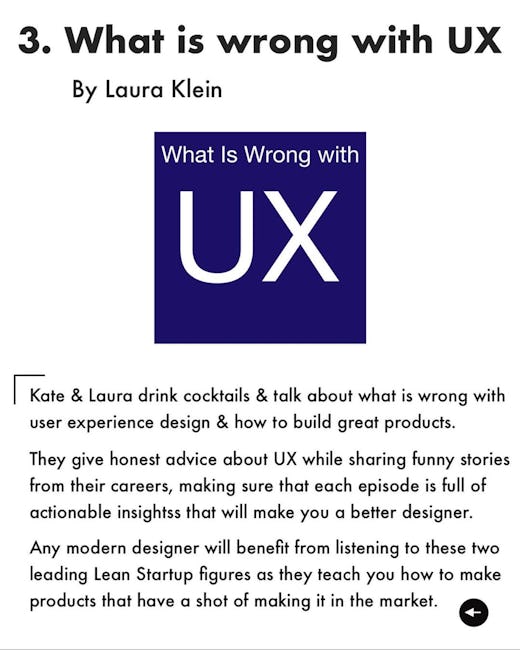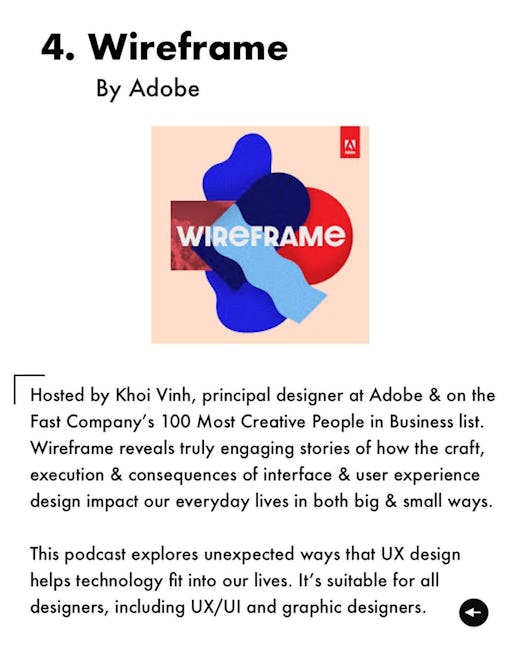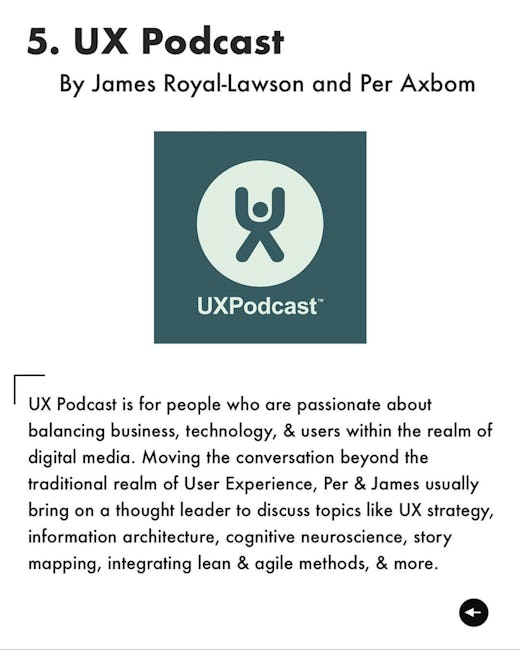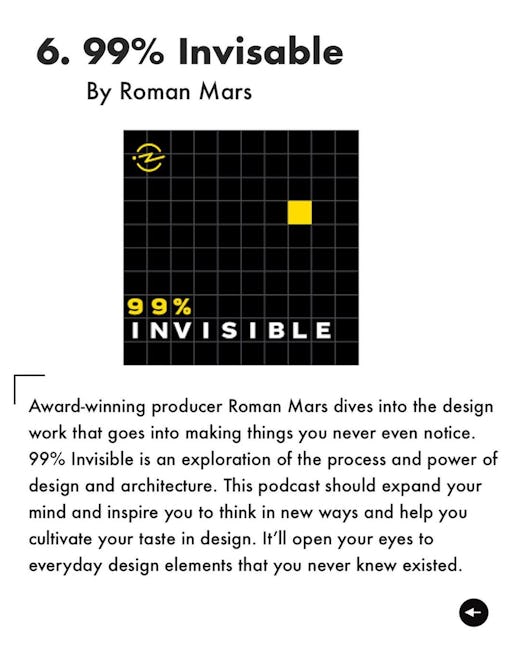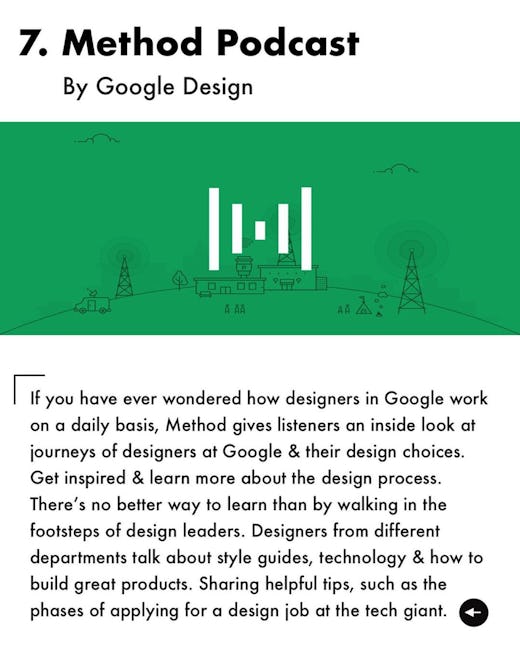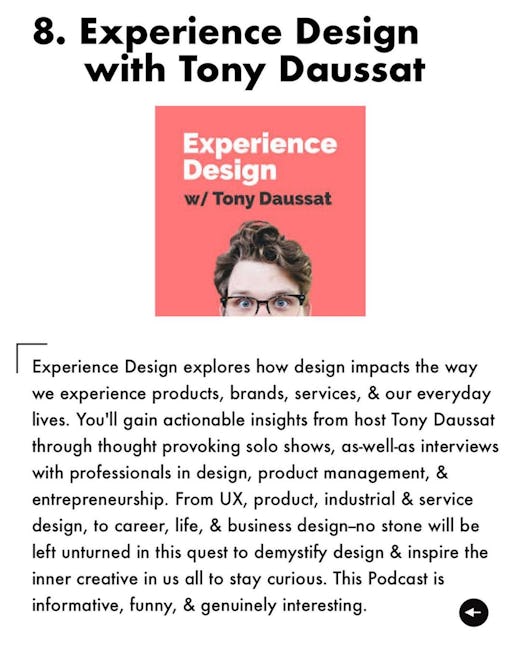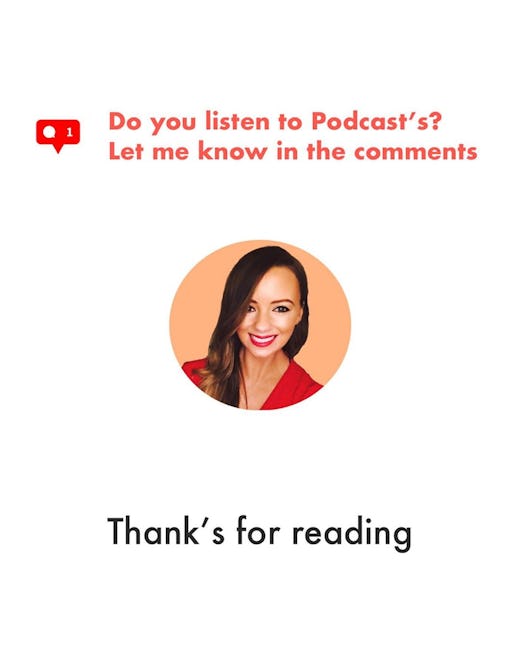 8 Podcasts to listen to in 2020 for designers
1. Ul Breakfast By Jane Portman
UI/UX consultant, Jane Portman has exciting conversations about UI/UX design, SaaS products, marketing, and so much more. She speaks to industry experts with different backgrounds, including designers, writers, engineers, founders, co-founders. A must-listen for practical advice as they share valuable actionable knowledge so that you can apply it in your business.
2. The Crazy One By Stephen Gates
Stephen an award-winning designer, shares everything they left out in design school including business, leadership, personal branding, career guidance, & navigating politics.
Packed Full of Value, with honest, thought-provoking & actionable insights taken from his experience leading creative teams, building multiple Fortune 100 brands & working with some the world's most innovative companies.
3. What is wrong with UX By Laura Klein
Kate & Laura drink cocktails & talk about what is wrong with user experience design & how to build great products. They give honest advice about UX while sharing funny stories from their careers, making sure that each episode is full of actionable insightss that will make you a better designer.
Any modern designer will benefit from listening to these two leading Lean Startup figures as they teach you how to make products that have a shot of making it in the market,
4. Wireframe By Adobe
hosted by Khoi Vinh, principal designer at Adobe & on the Fast Company's 100 Most Creative People in Business list. Wireframe reveals truly engaging stories of how the craft, execution & consequences of interface & user experience design impact our everyday lives in both big & small ways. This podcast explores unexpected ways that UX design helps technology fit into our lives. It's suitable for all designers, including UX/UI and graphic designers.
5. UX Podcast By James Royal-Lawson and Per Axbom
UX Podcast is for people who are passionate about balancing business, technology, & users within the realm of digital media. Moving the conversation beyond the traditional realm of User Experience, Per & James usually bring on a thought leader to discuss topics like UX strategy, information architecture, cognitive neuroscience, story mapping, integrating lean & agile methods, & more.
6. 99% Invisable By Roman Mars
Award-winning producer Roman Mars dives into the design work that goes into making things you never even notice. 99% Invisible is an exploration of the process and power of design and architecture. This podcast should expand your mind and inspire you to think in new ways and help you cultivate your taste in design. It'll open your eyes to everyday design elements that you never knew existed.
7. Method Podcast By Google Design
If you have ever wondered how designers in Google work on a daily basis, Method gives listeners an inside look at journeys of designers at Google & their design choices. Get inspired & learn more about the design process. There's no better way to learn than by walking in the footsteps of design leaders. Designers from different departments talk about style guides, technology & how to build great products. Sharing helpful tips, such as the phases of applying for a design job at the tech giant
8. Experience Design withTony Daussat Experience Design
Experience Design explores how design impacts the way we experience products, brands, services, & our everydaj lives. You'll gain actionable insights from host Tony Daussc through thought provoking solo shows, as-well-as interviev with professionals in design, product management, & entrepreneurship. From UX, product, industrial & service design, to career, life, & business design-no stone will be left unturned in this quest to demystify design & inspire the inner creative in us all to stay curious. This Podcast is informative, funny, & genuinely interesting.
Do you listen to Podcast's? Let me know in the comments Thank's for reading
More booklets by Laura Coughlan
More Design booklets
Your recently viewed booklets
See all booklets