Booklet
8 Fun Facts about Computers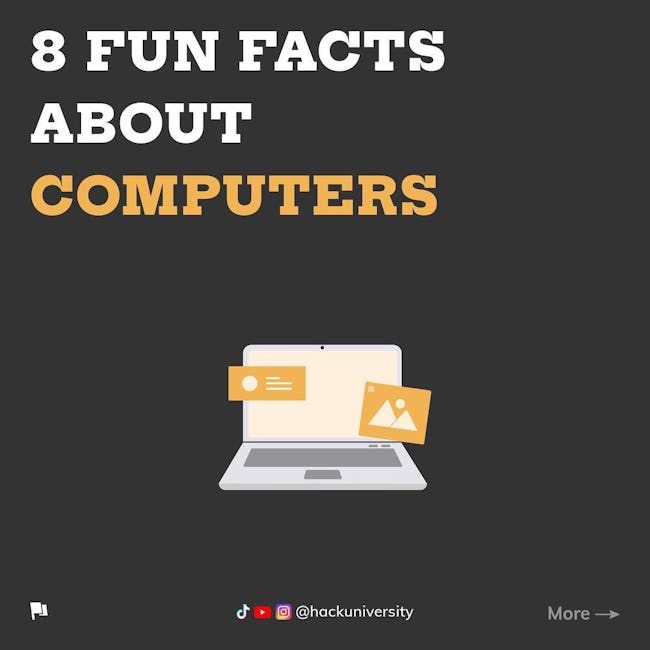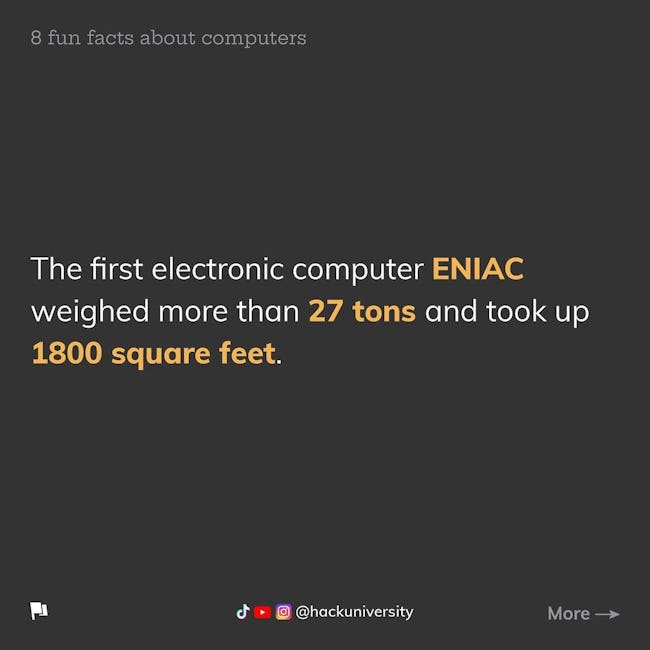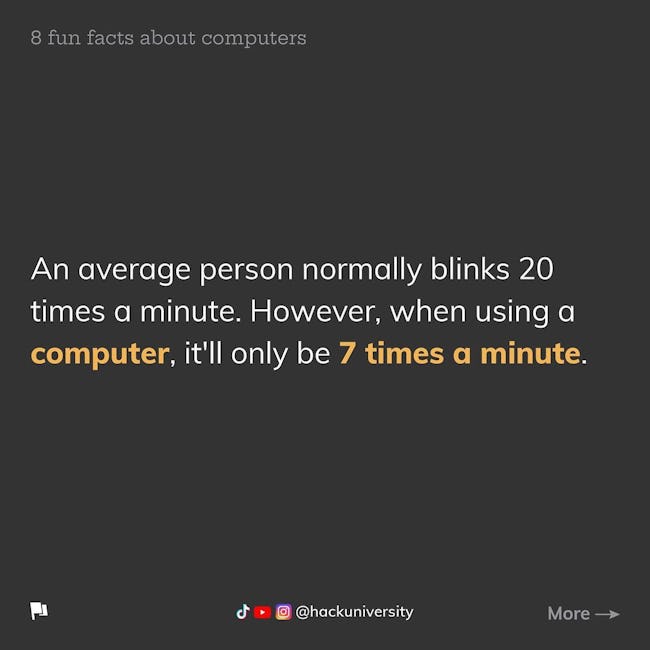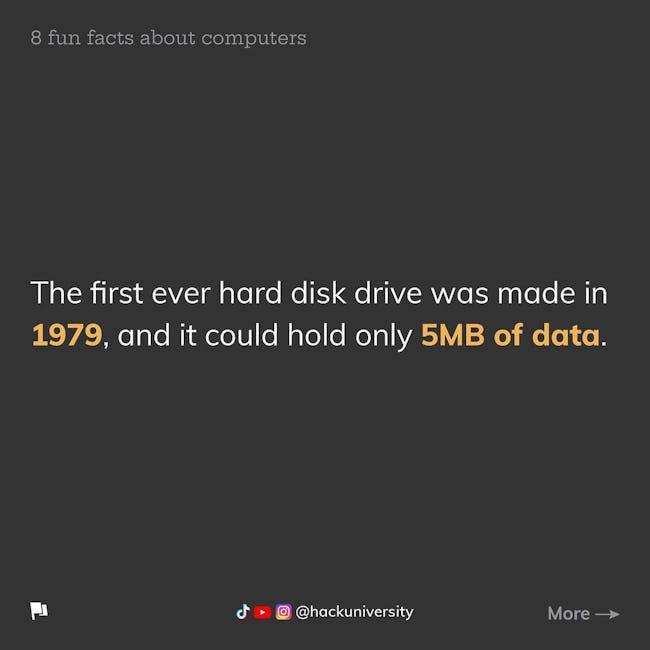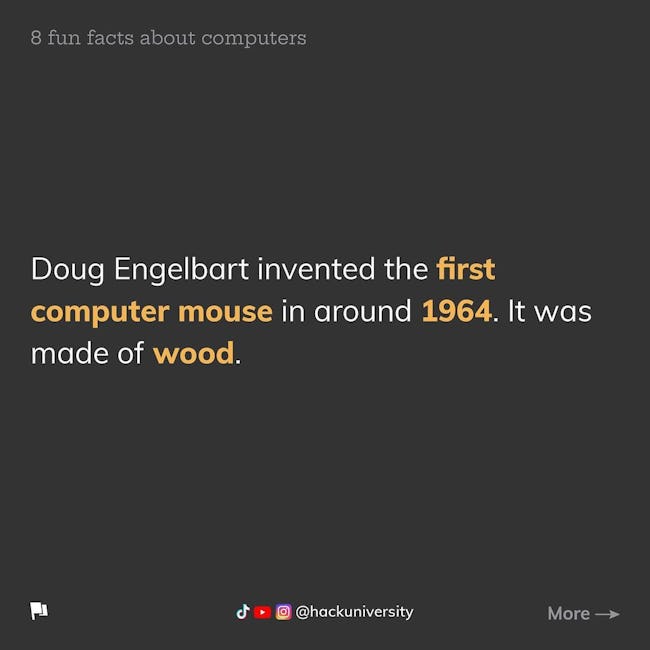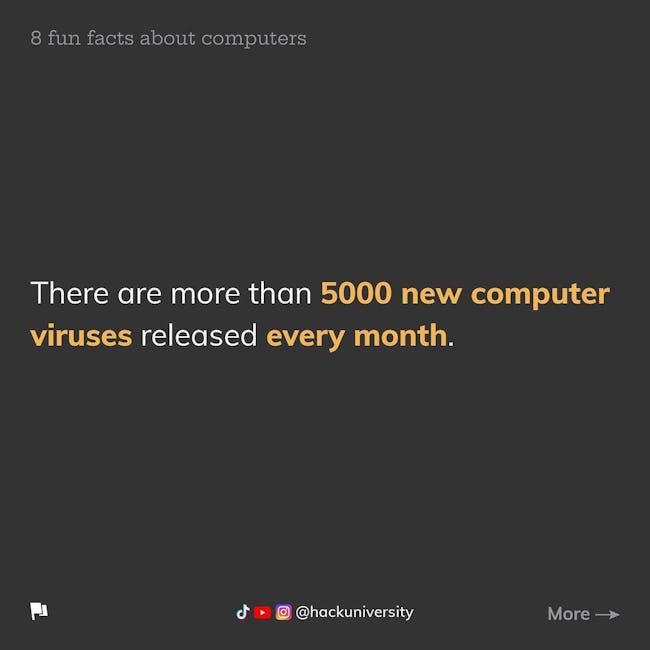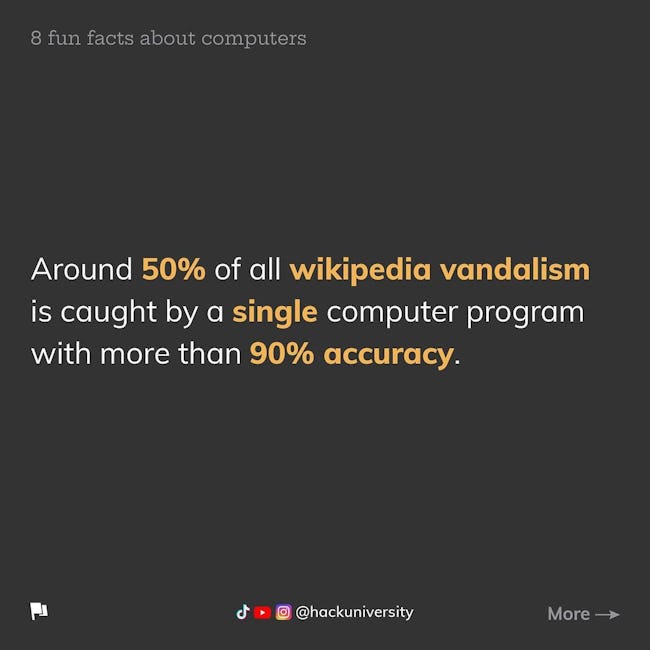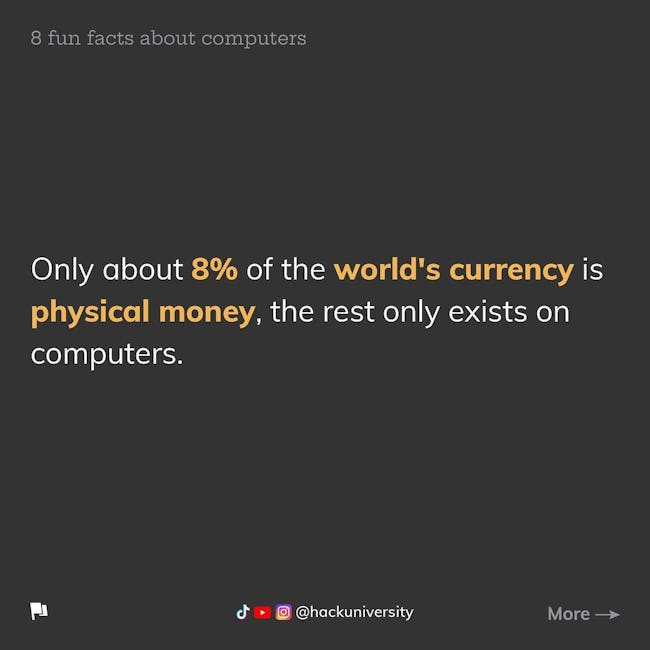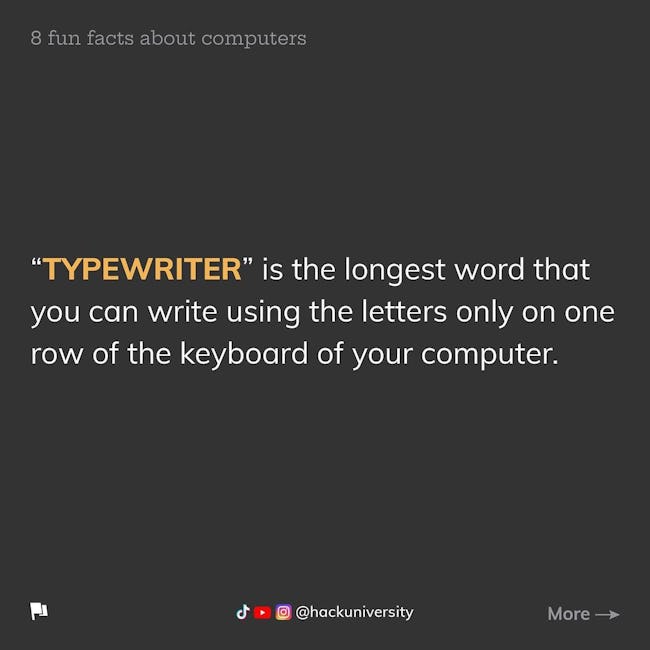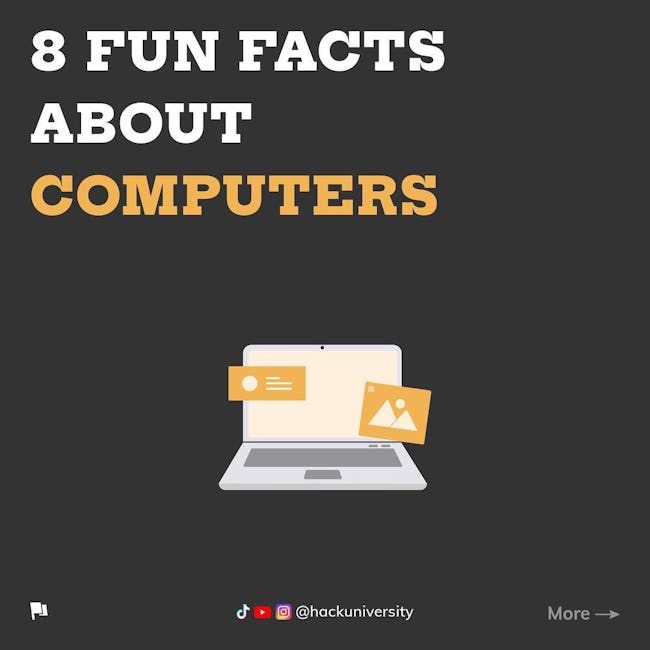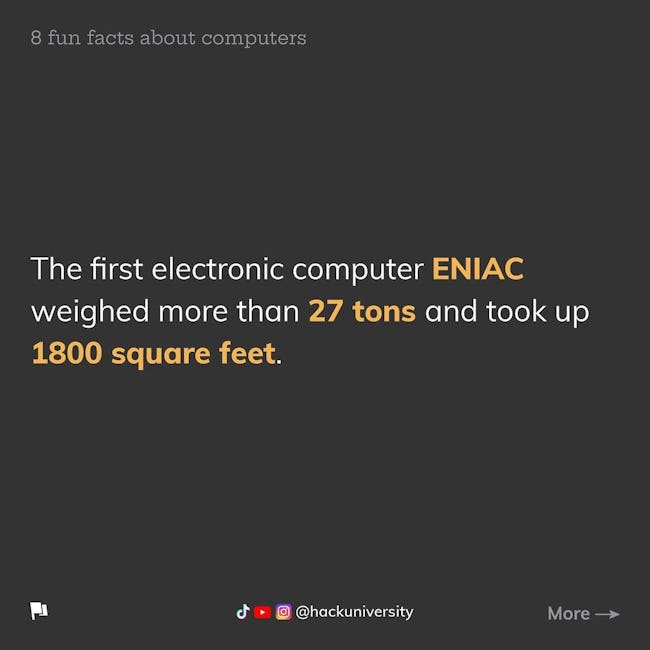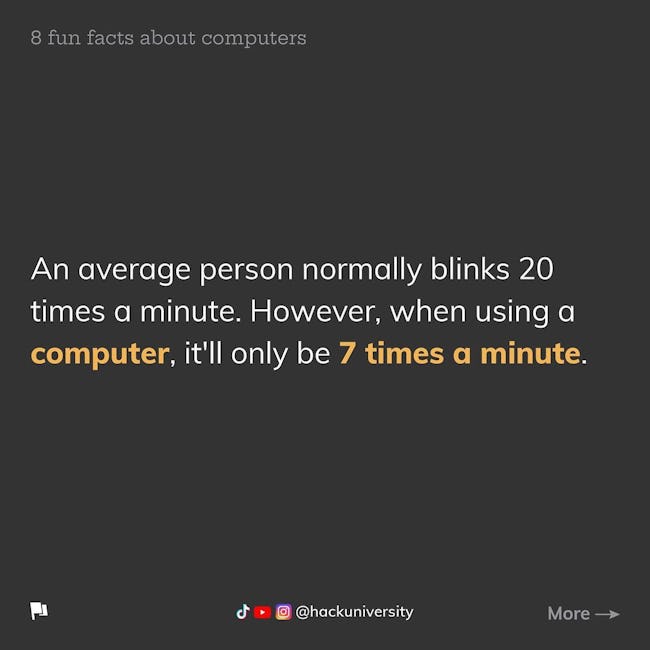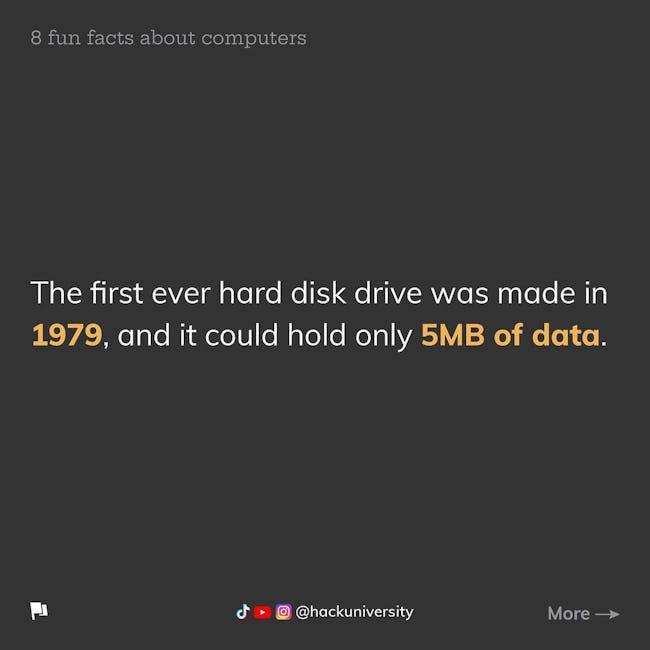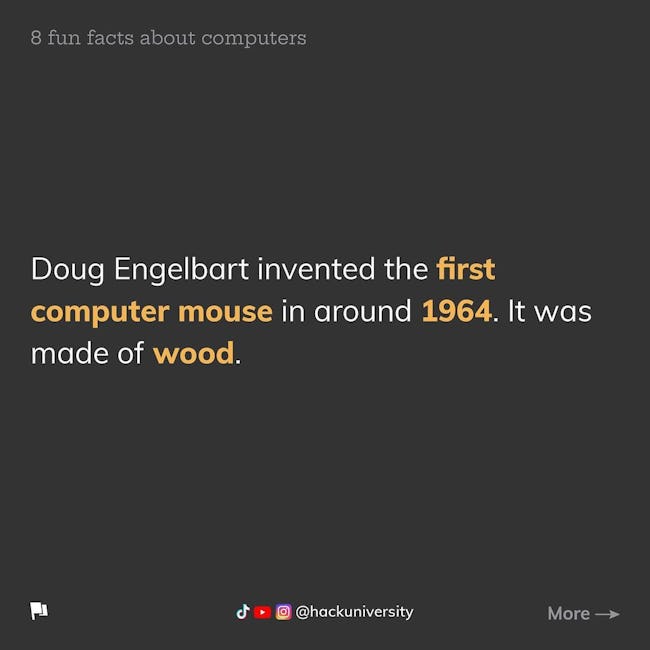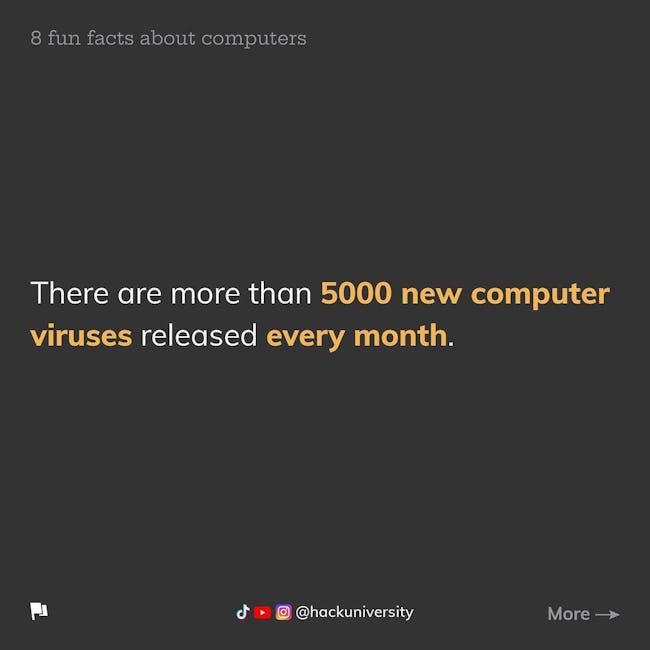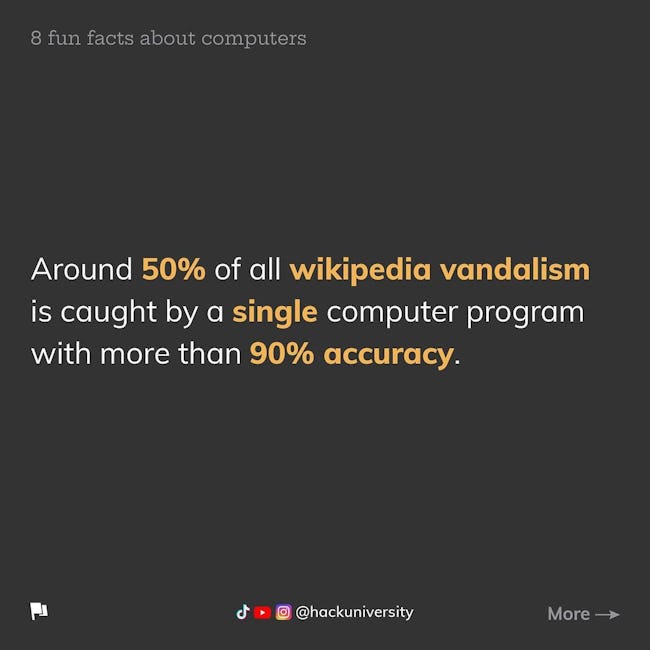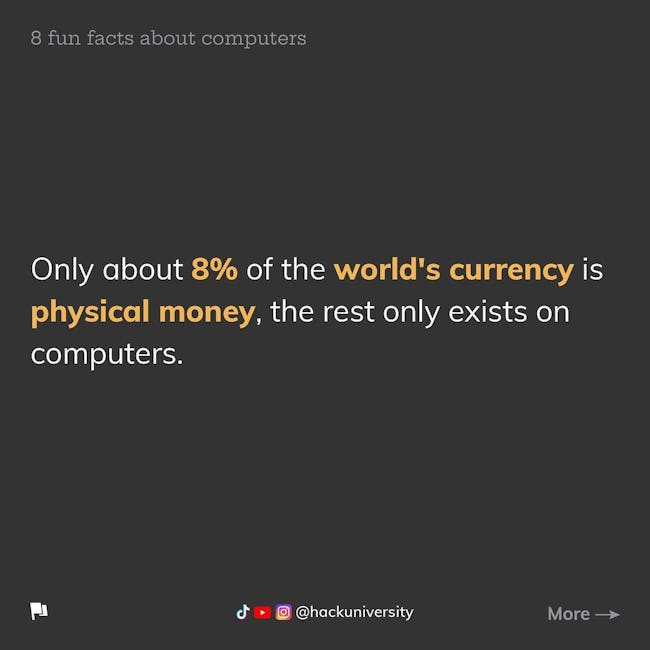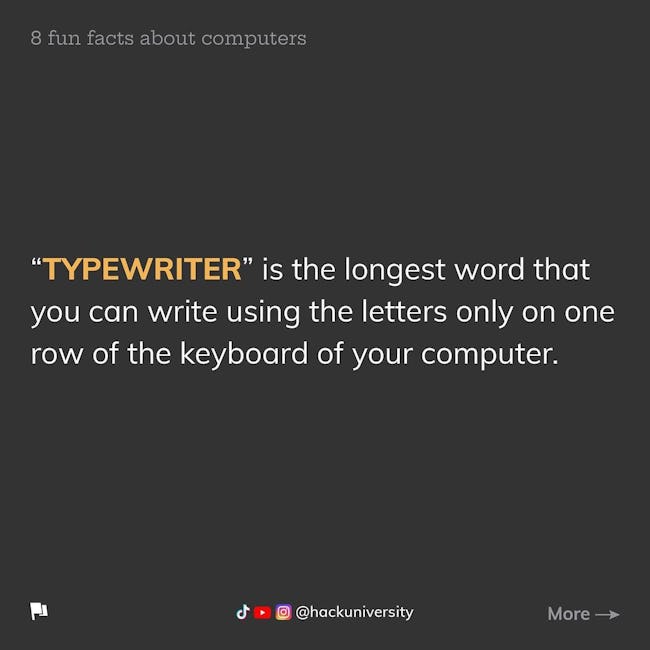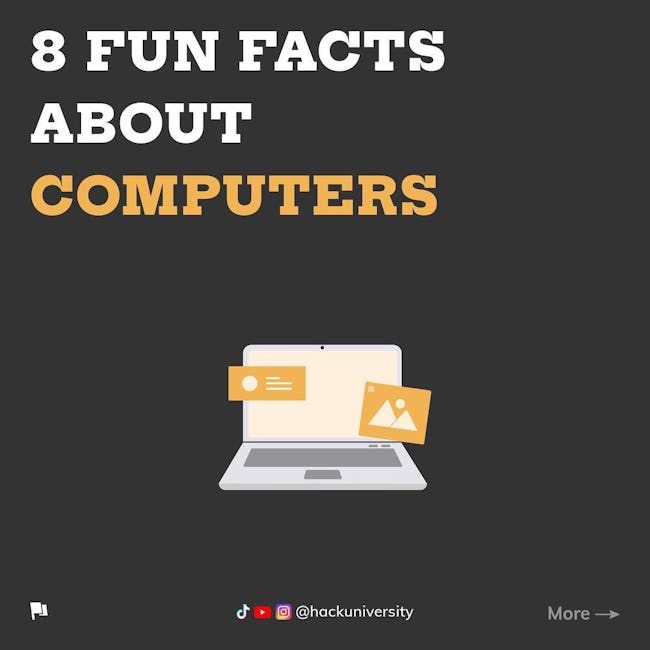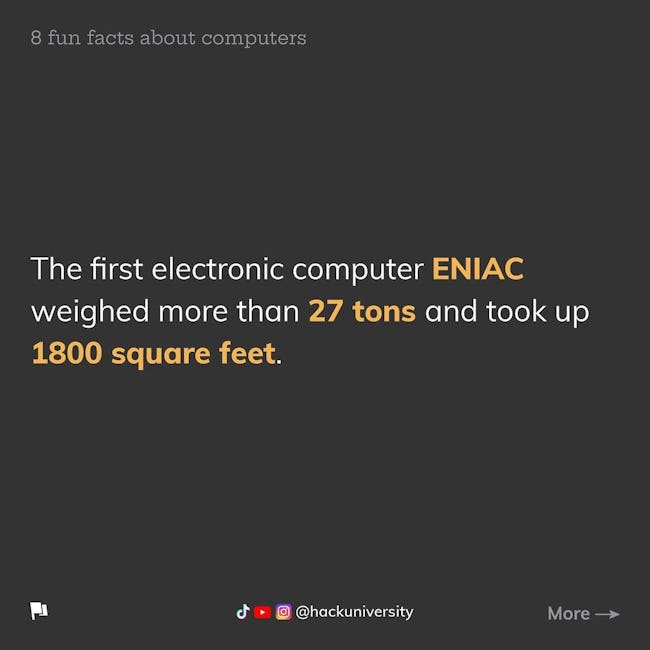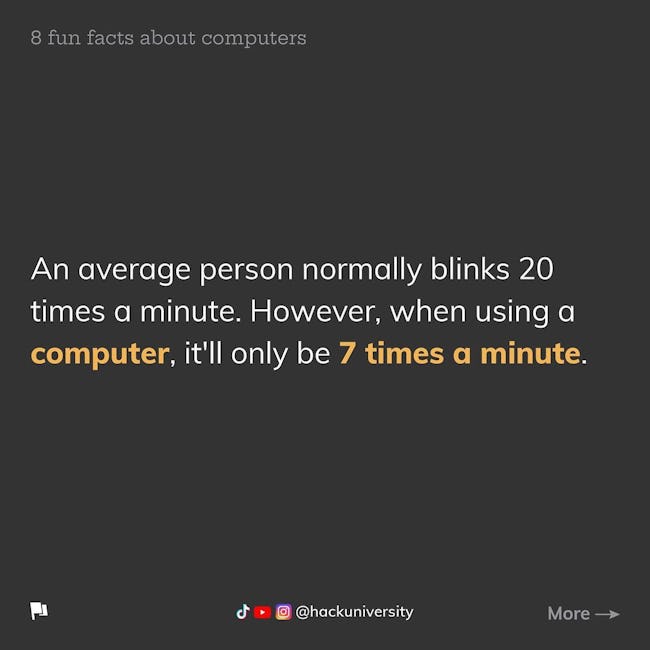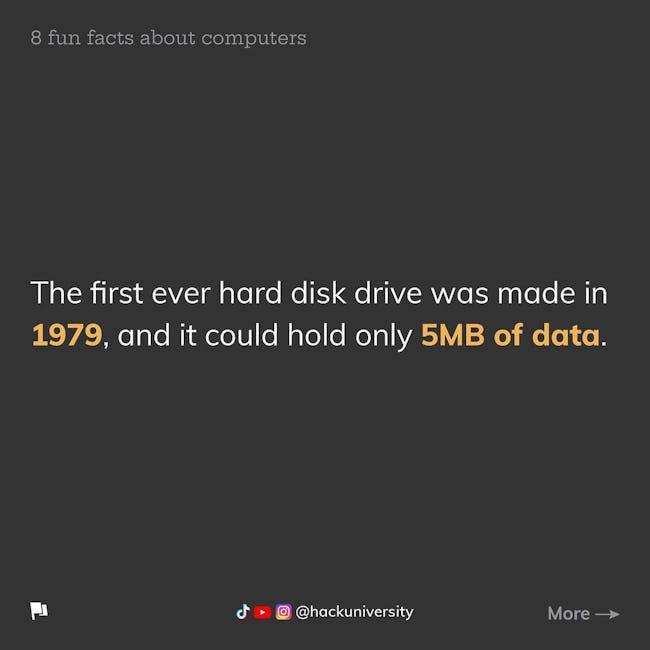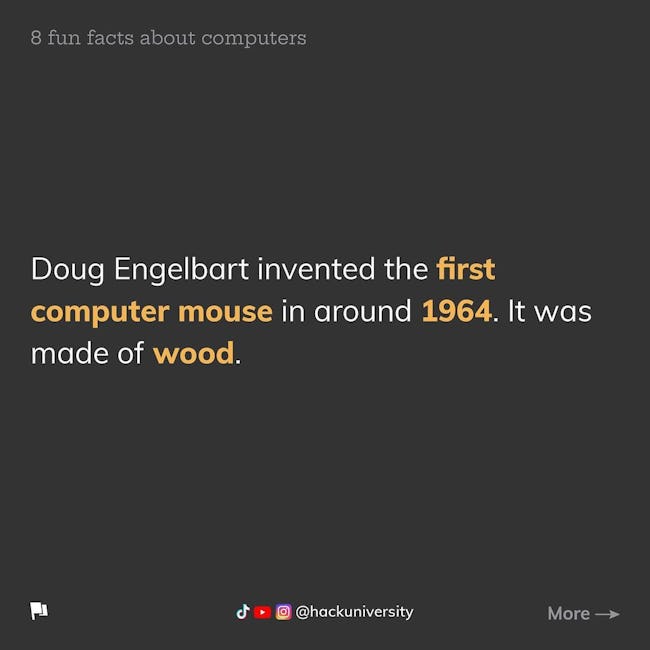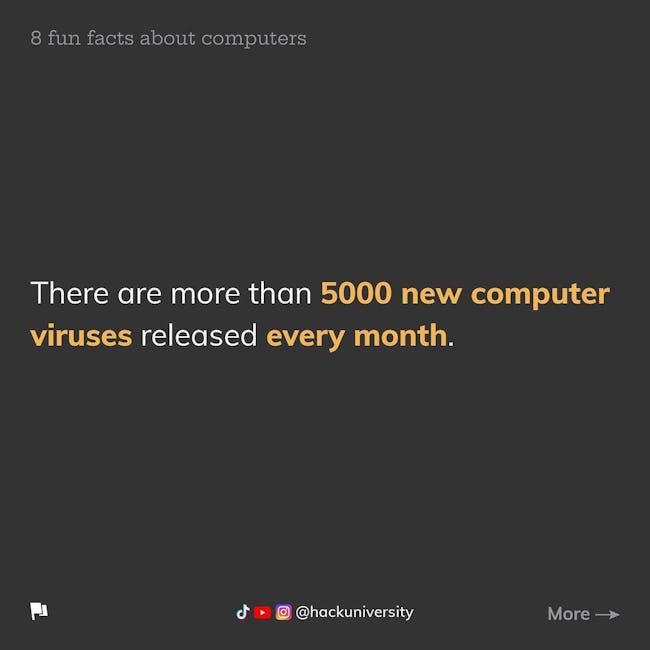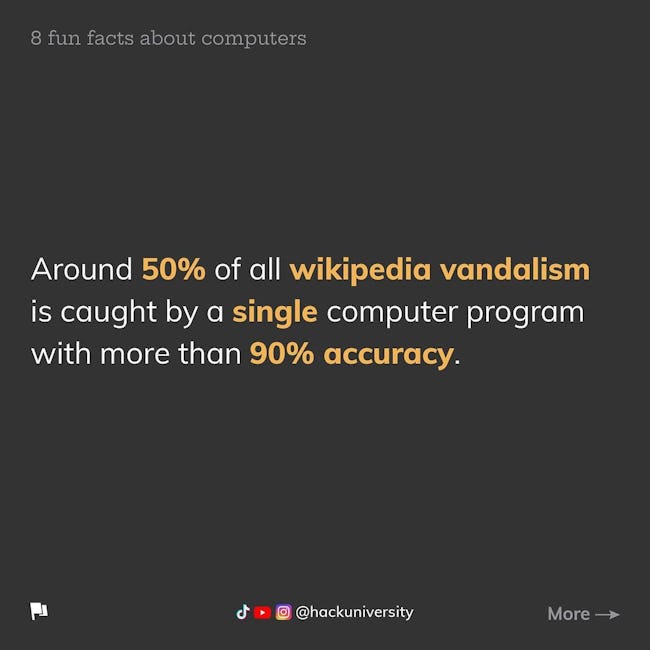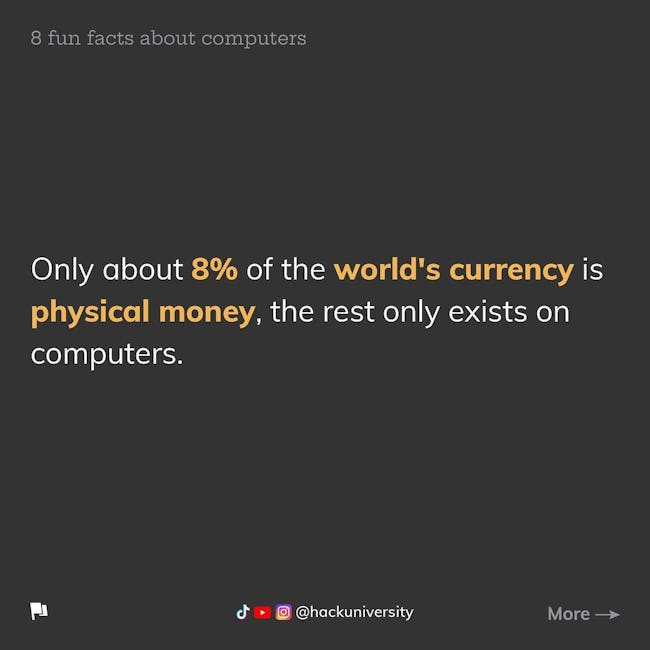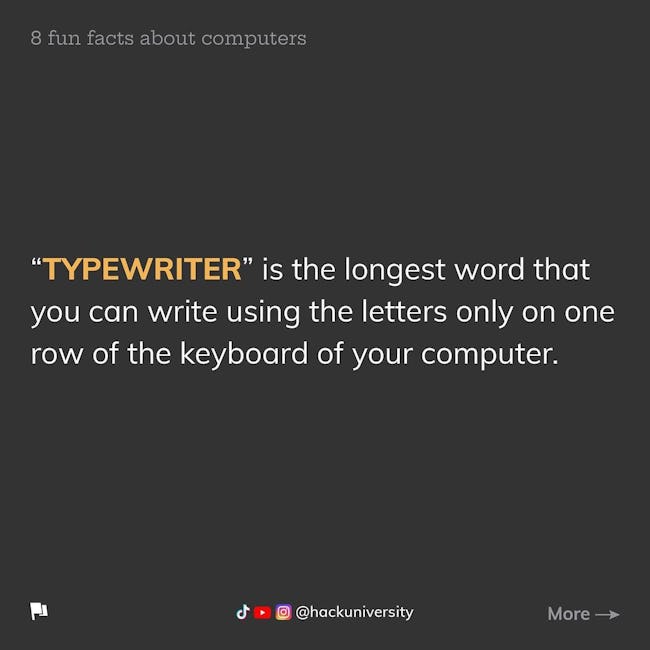 8 FUN FACTS ABOUT COMPUTERS
1. The First electronic computer ENIAC weighed more than 27 tons and took up 1800 square feet.
2. An average person normally blinks 20 time a minute. However, when using a computer, it'll only be 7 seven times a minute.
3. The first ever hard disk drive was made in 1979, and it could hold only 5MB of data.
4. Doug Engelbart invented the first computer mouse in around 1969. It was made of wood.
5. There are more than 5000 new computer viruses released every month.
6. Around 50% of all wikipedia vandalism is caught by a single computer program with more than 90% accuracy.
7. Only about 8% of the world's currency is physical money, the rest only exists in computers.
8. "TYPEWRITER" is the longest word that you can write using the letters inly on one row of the keyboard of your computer.
More booklets by Hack University
More IT & Software booklets
Your recently viewed booklets
See all booklets