Booklet
8 essential concepts of design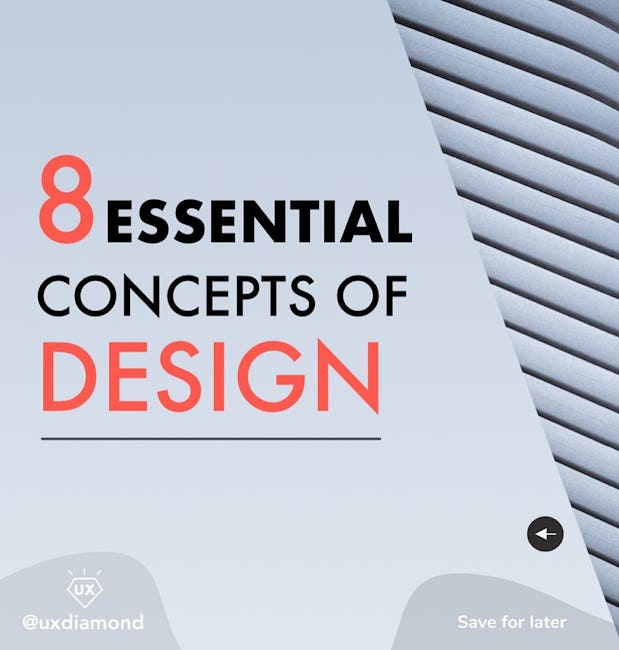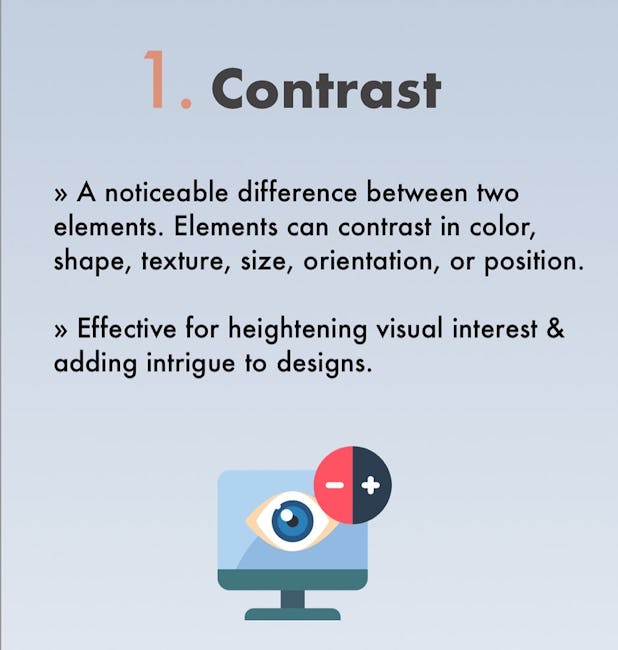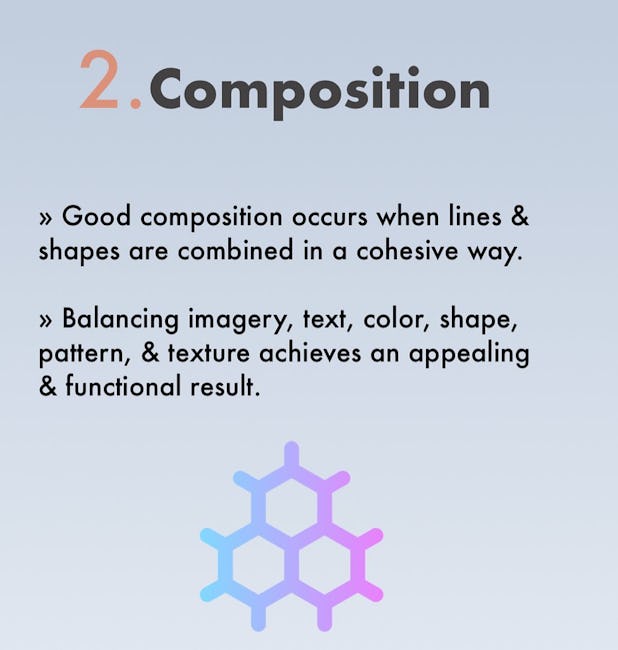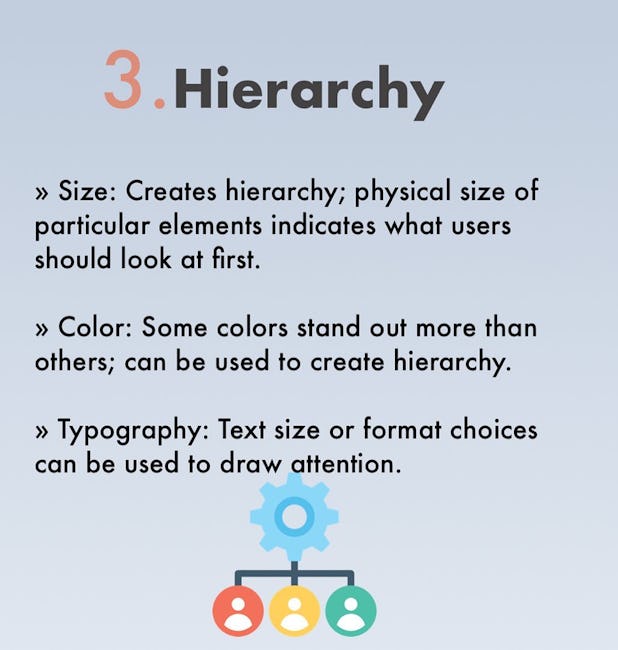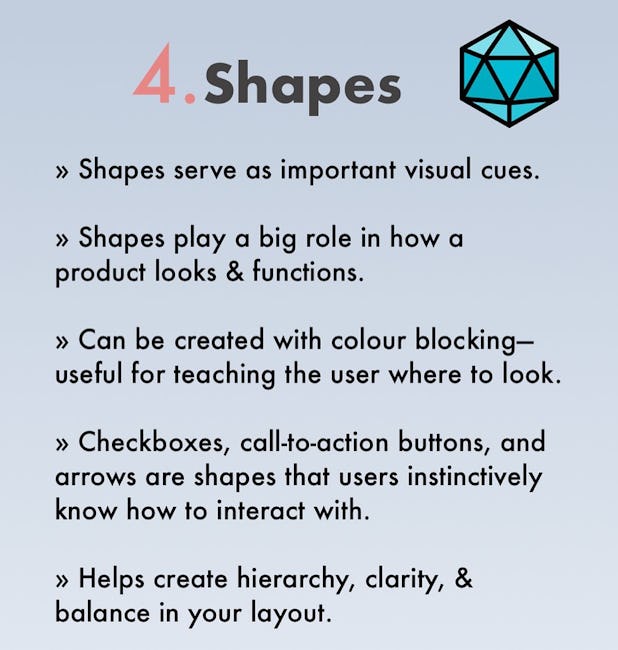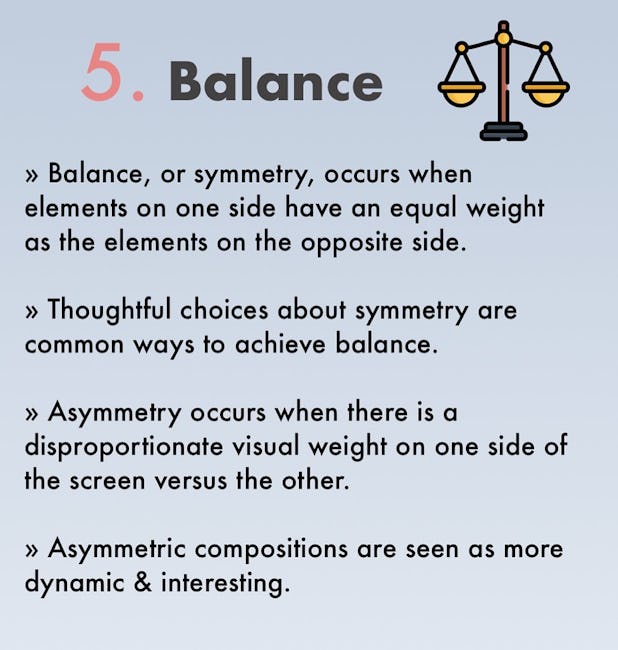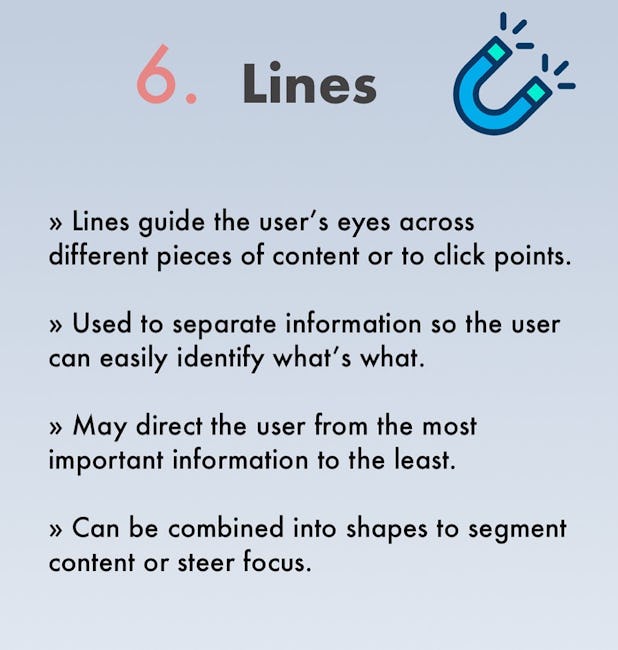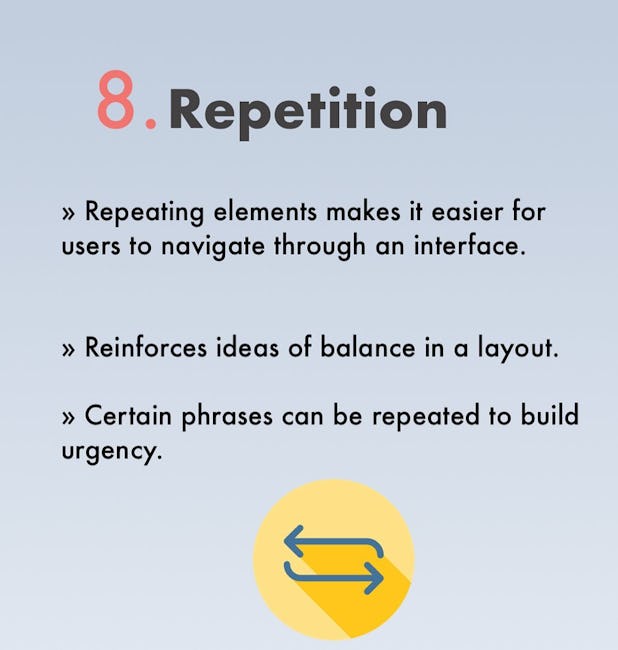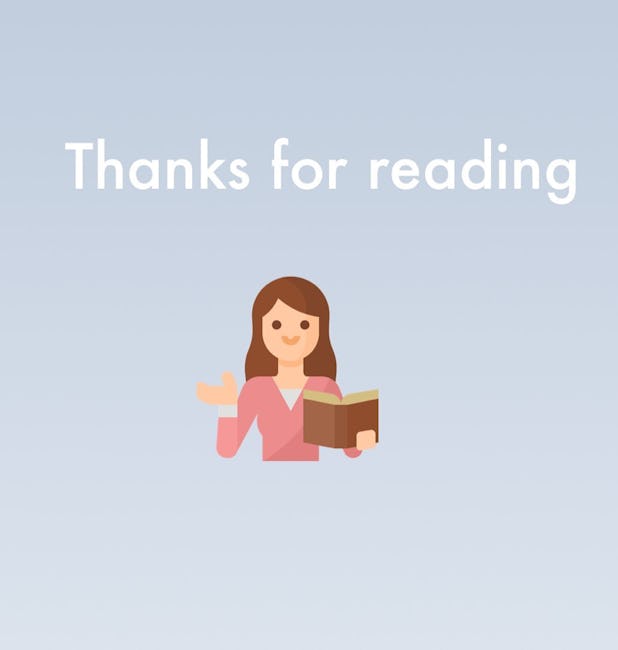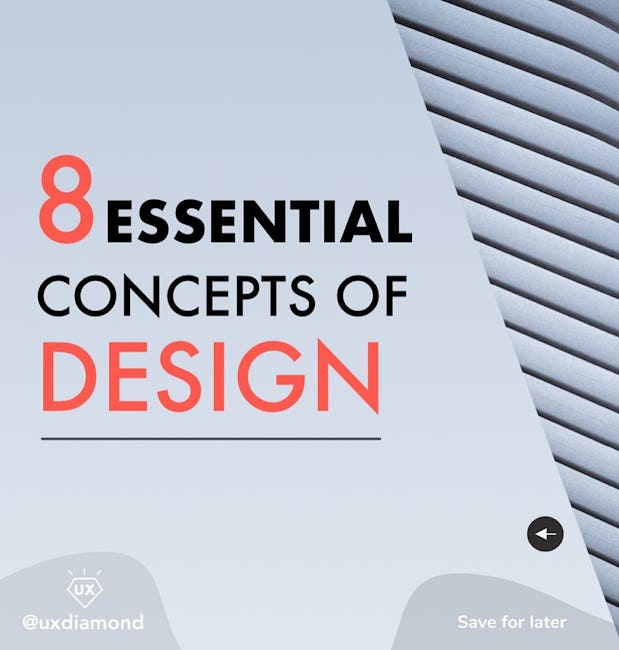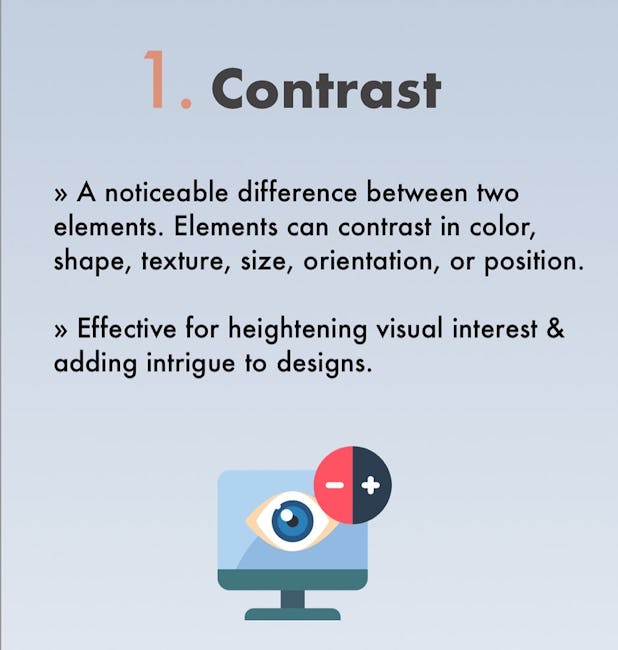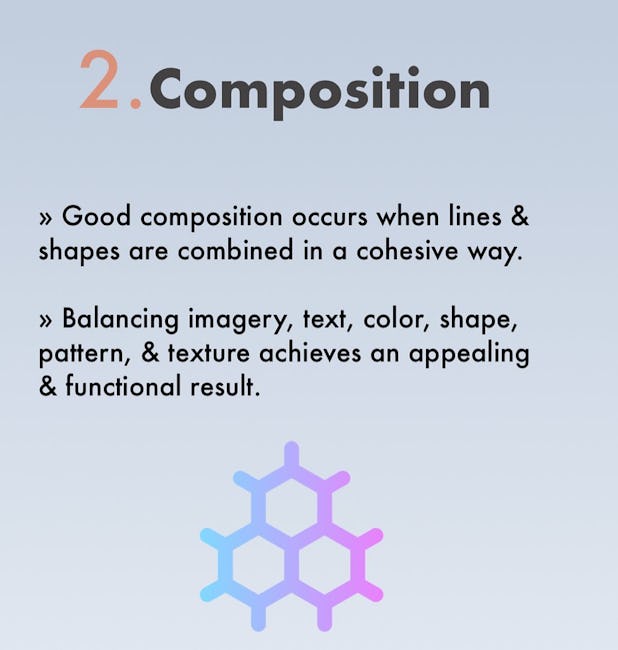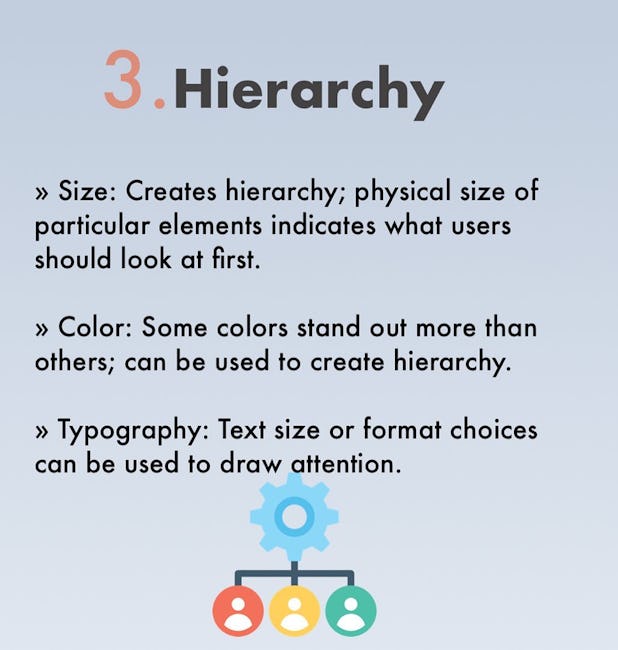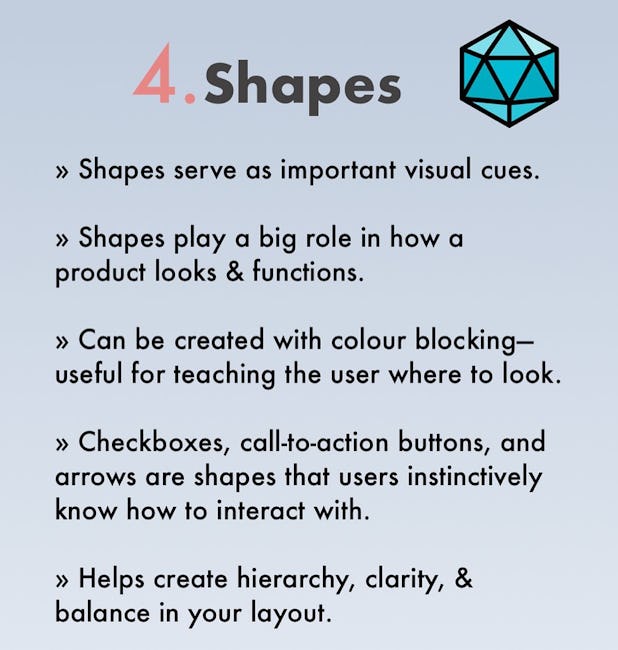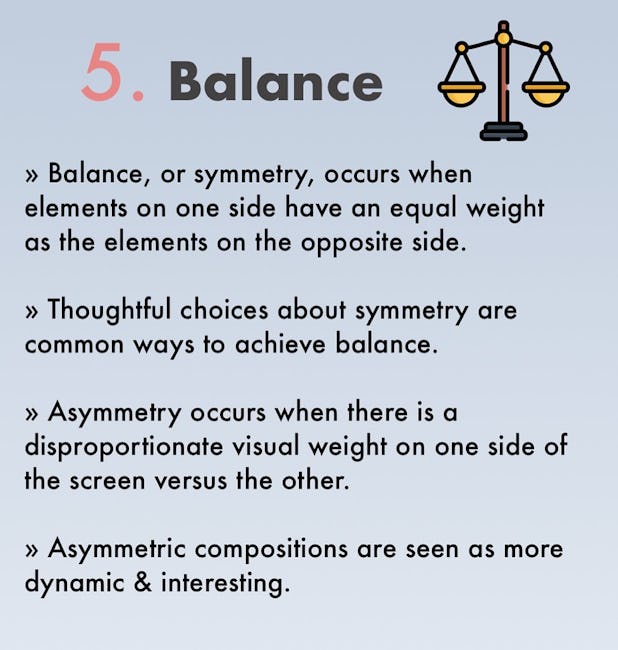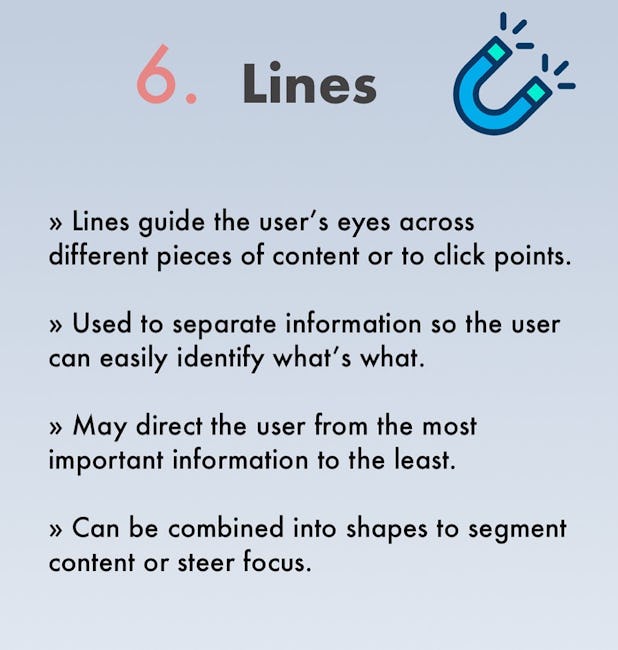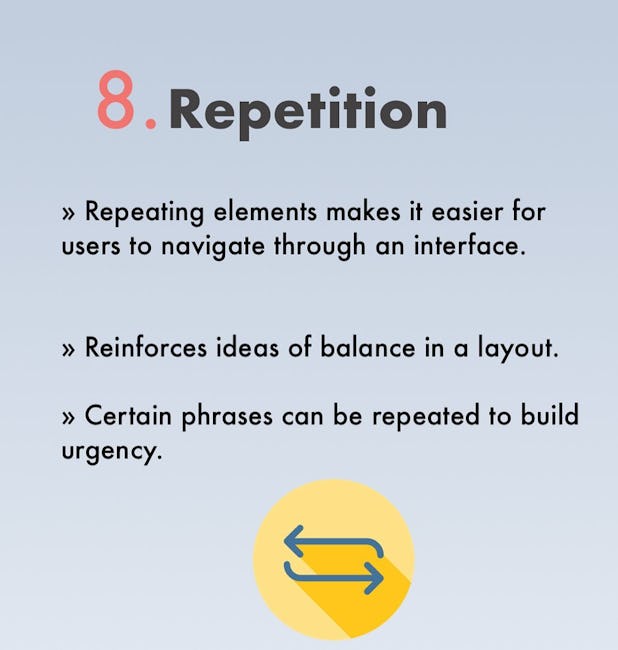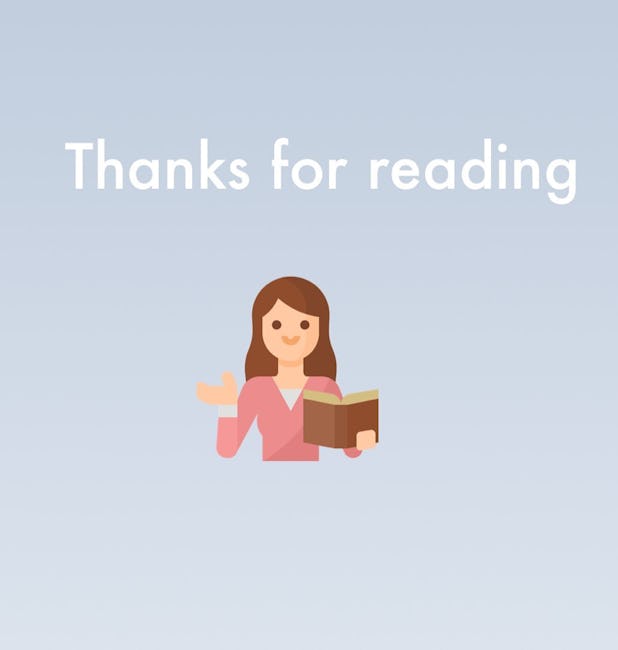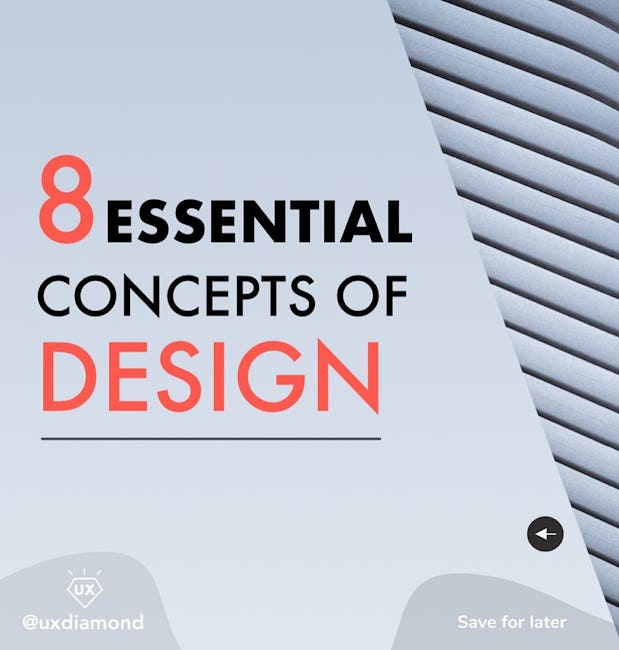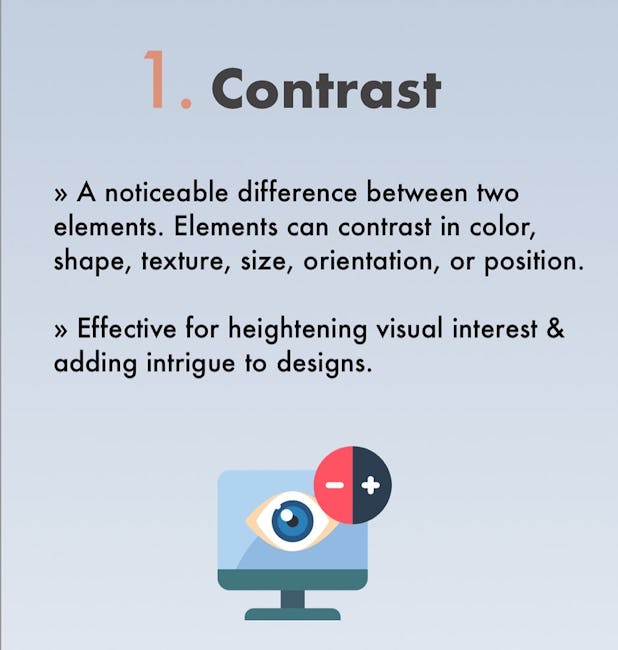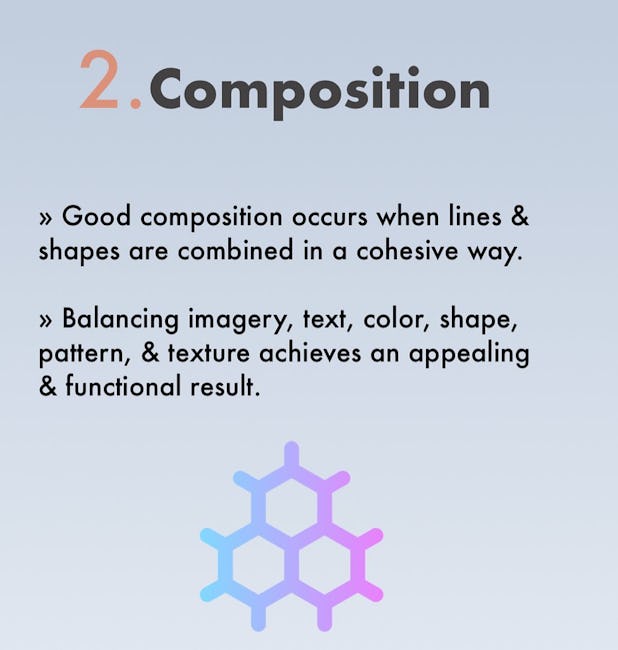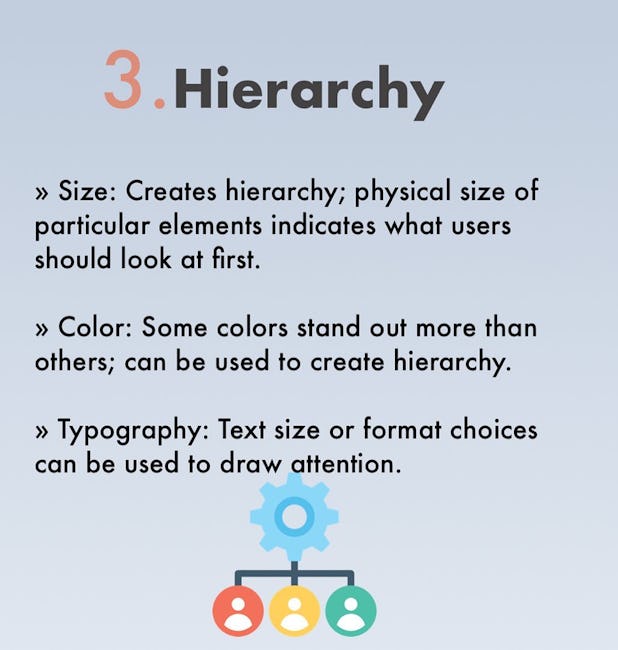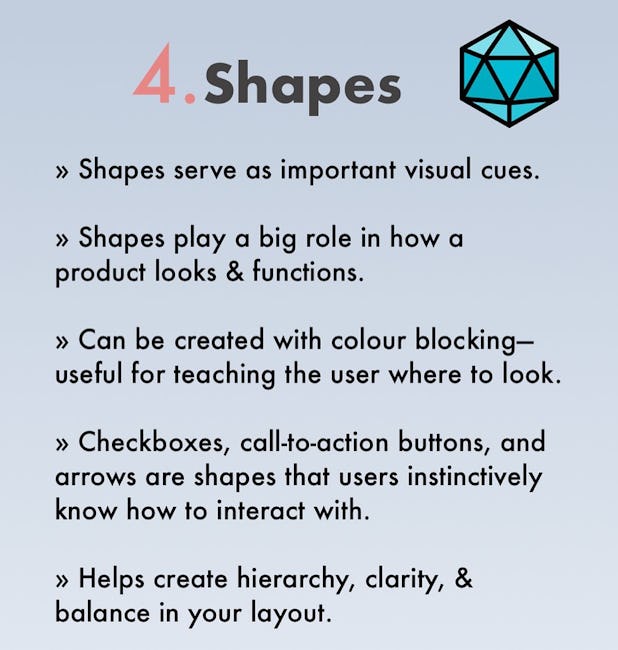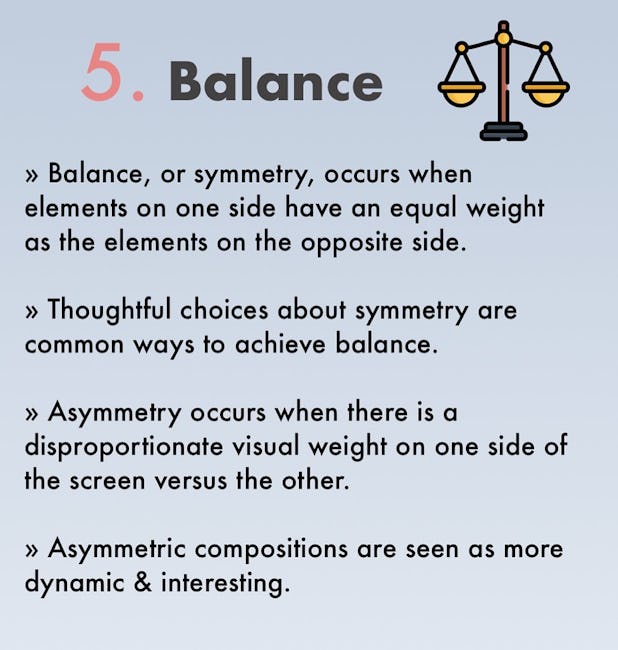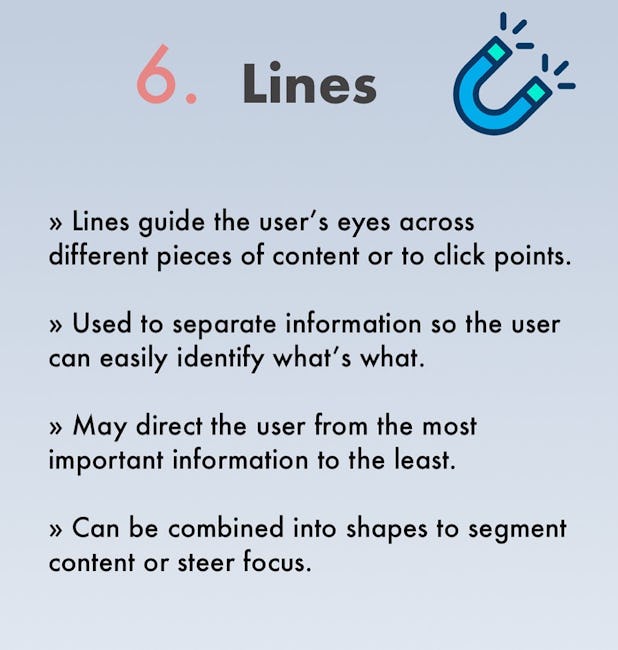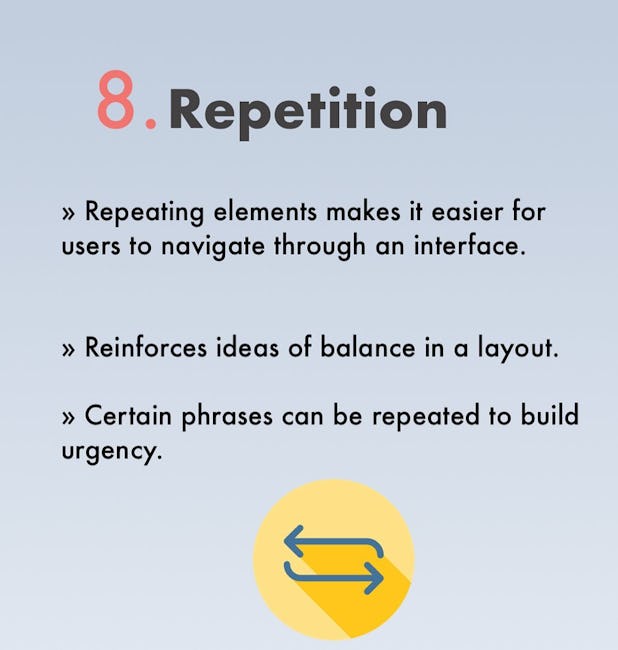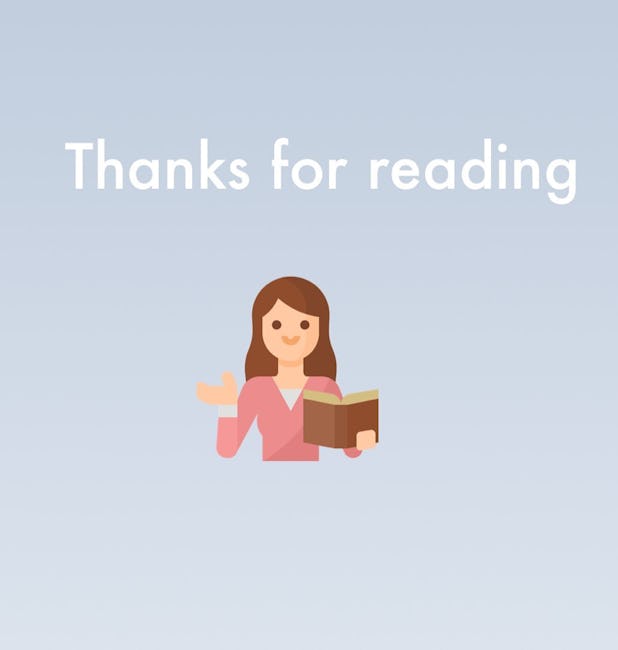 8 essential concepts of design
Contrast
A noticeable difference between two elements. Elements can contrast in color, shape, texture, size, orientation, or position.
Effective for heightening visual interest & adding intrigue to designs.
Composition
Good composition occurs when lines & shapes are combined in a cohesive way.
Balancing imagery, text, color, shape, pattern, & texture achieves an appealing & functional result.
Hierarchy
Size: Creates hierarchy; physical size of particular elements indicates what users should look at first.
Color: Some colors stand out more than others; can be used to create hierarchy.
Typography: Text size or format choices can be used to draw attention.
Shapes
Shapes serve as important visual cues.
Shapes play a big role in how a product looks & functions.
Can be created with colour blocking- useful for teaching the user where to look.
Checkboxes, call-to-action buttons, and arrows are shapes that users instinctively know how to interact with.
Helps create hierarchy, clarity, & balance in your layout.
Balance
Balance, or symmetry, occurs when elements on one side have an equal weight as the elements on the opposite side.
Thoughtful choices about symmetry are common ways to achieve balance.
Asymmetry occurs when there is a disproportionate visual weight on one side of the screen versus the other.
Asymmetric compositions are seen as more dynamic & interesting.
Lines
Lines guide the user's eyes across different pieces of content or to click points.
Used to separate information so the user can easily identify what's what.
May direct the user from the most important information to the least.
Can be combined into shapes to segment content or steer focus.
Scale & Proportion
Size is the physical dimensions of a component; the size of an element in relation to its surroundings.
Proportion is the relative size of an element in comparison to other elements.
Both play a major role in dictating contrast, balance, & hierarchy.
Repetition
Repeating elements makes it easier for users to navigate through an interface.
Reinforces ideas of balance in a layout.
Certain phrases can be repeated to build urgency.
Thank you for reading
More booklets by Laura Coughlan
More Design booklets
Your recently viewed booklets
See all booklets