Booklet
8 Best Design Tools By Adobe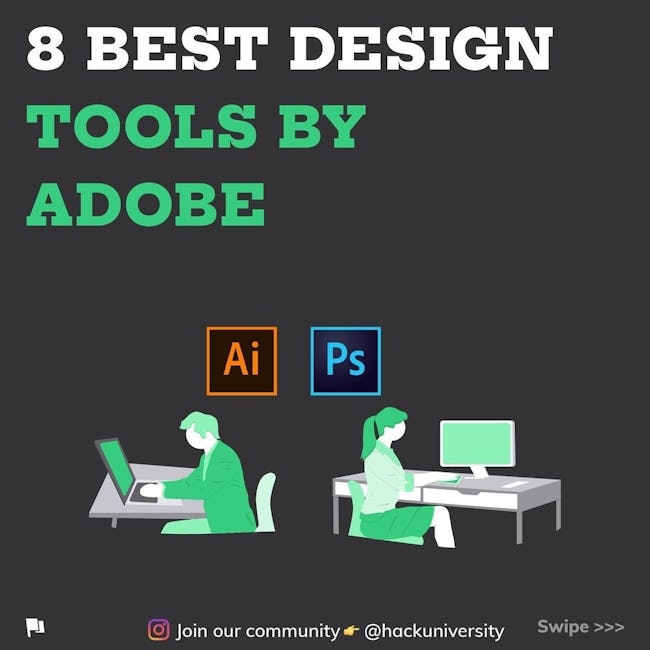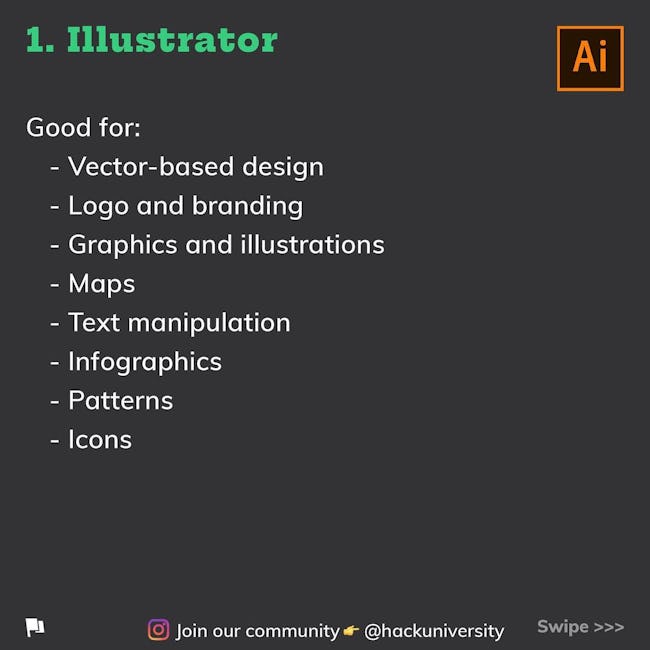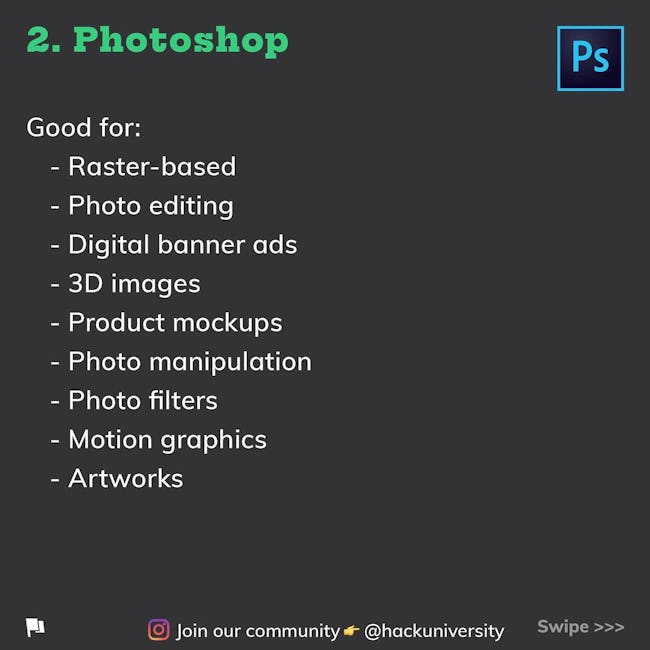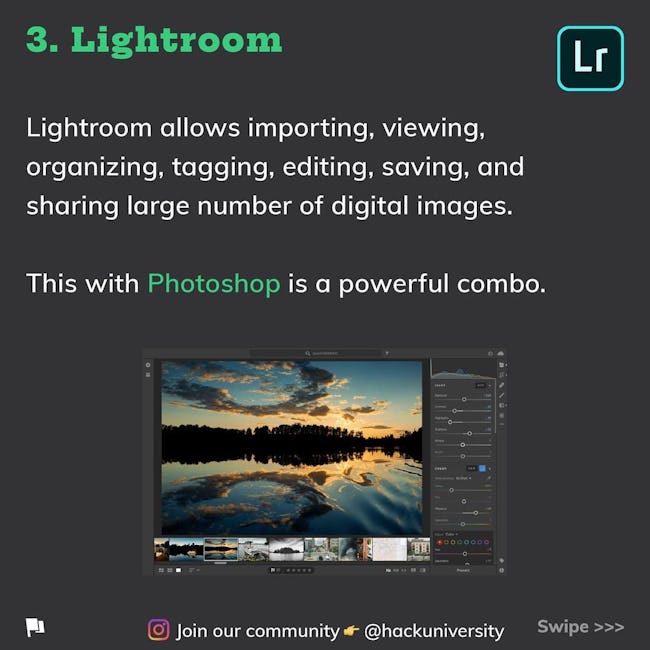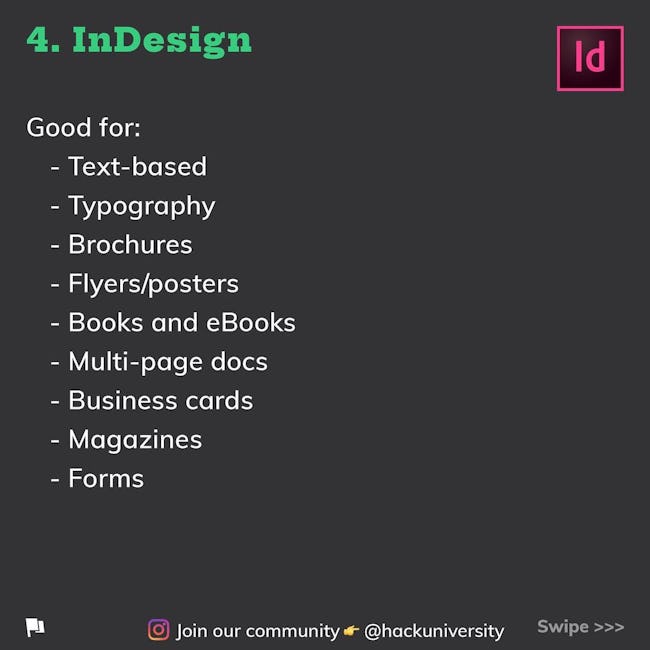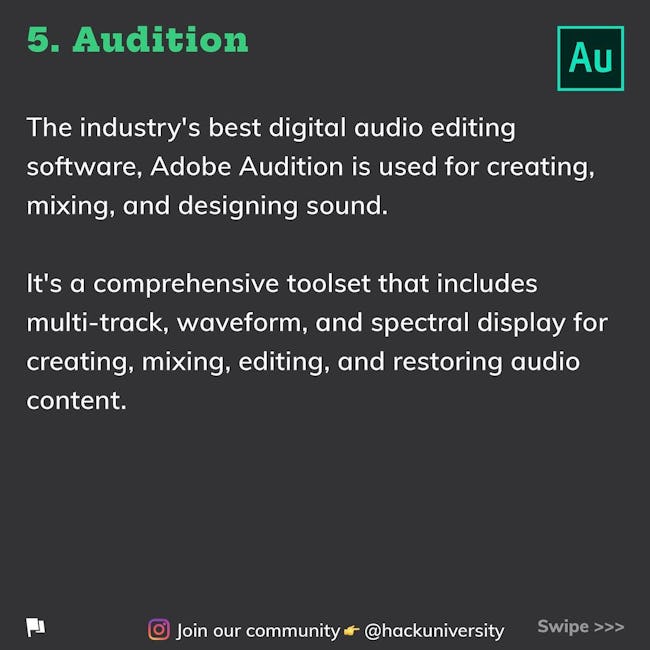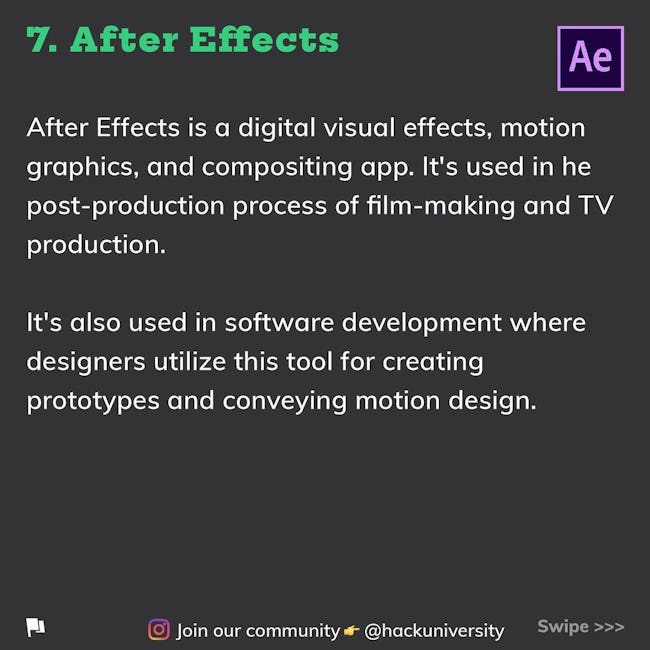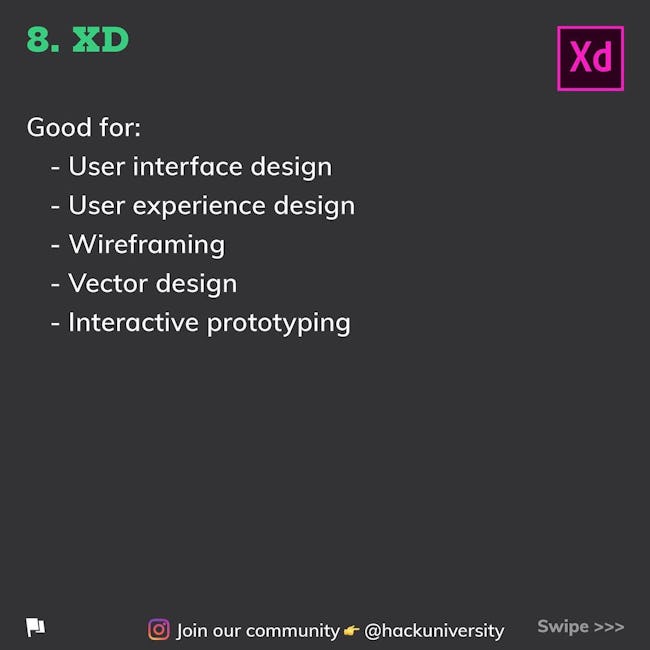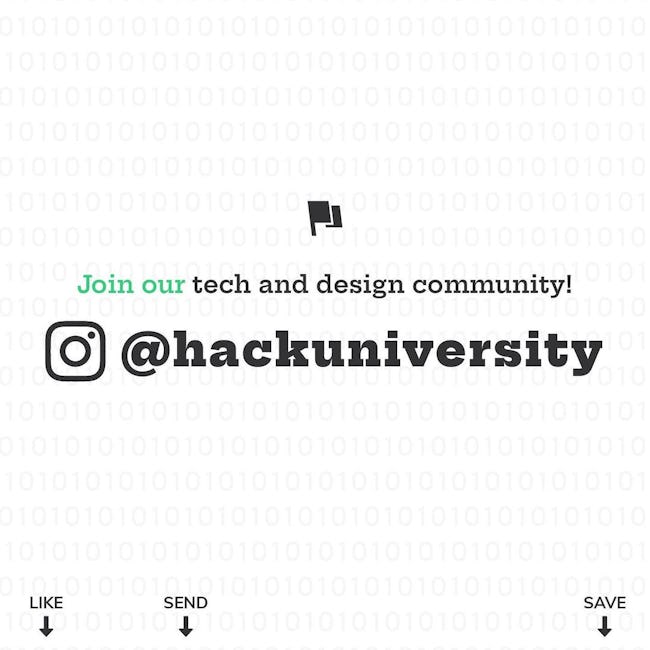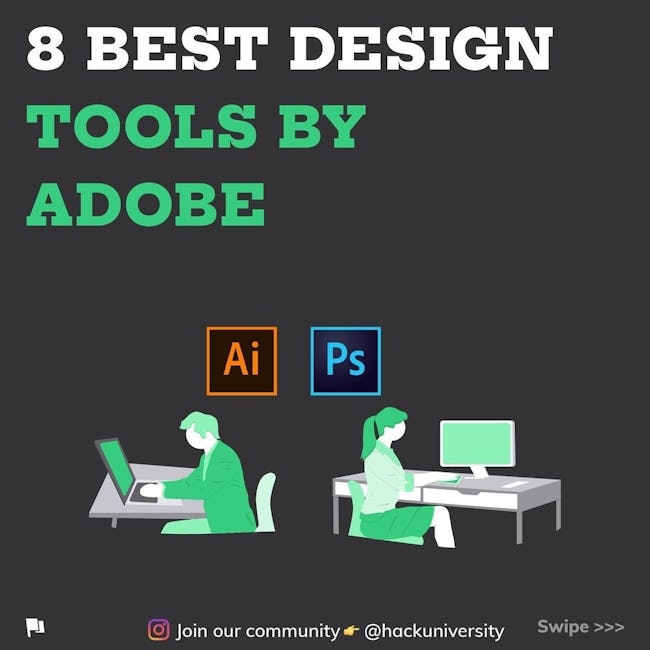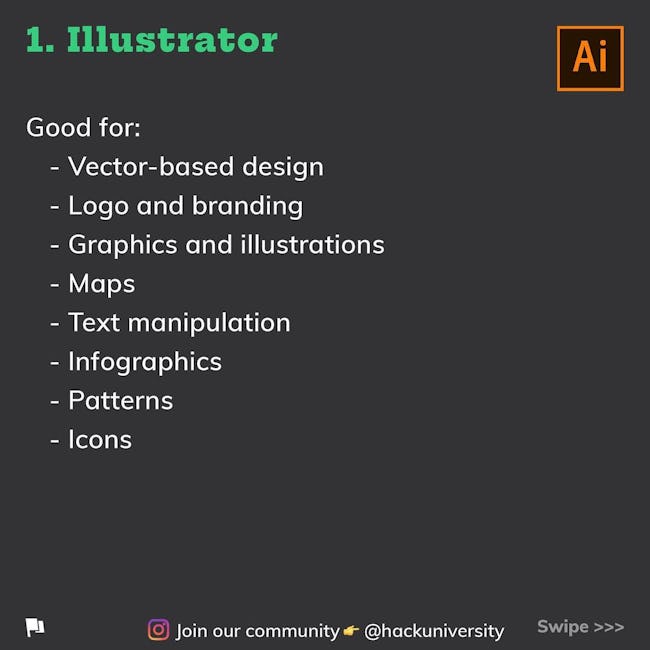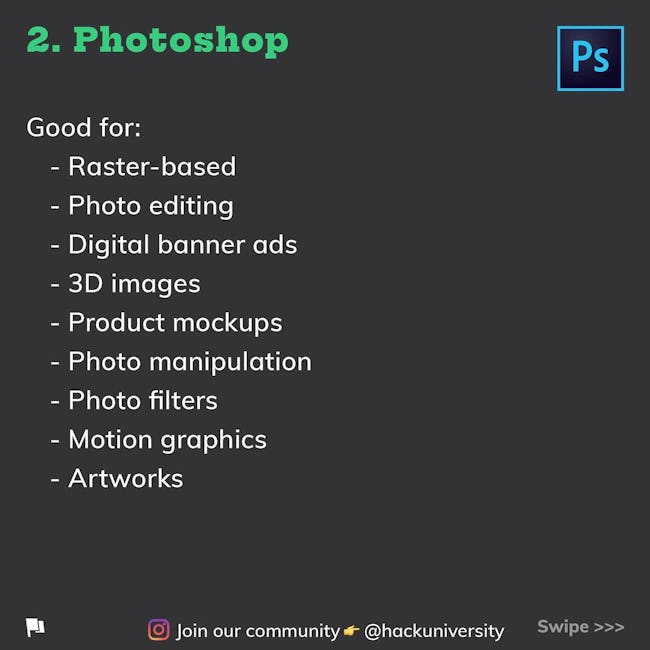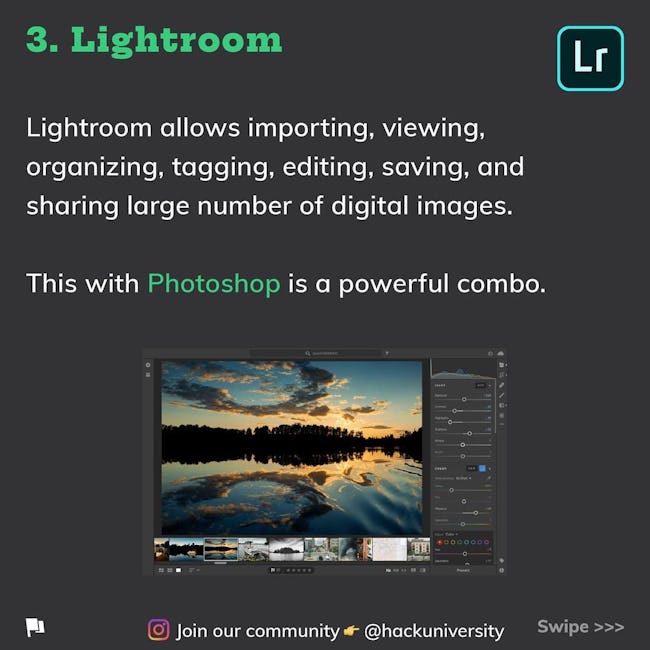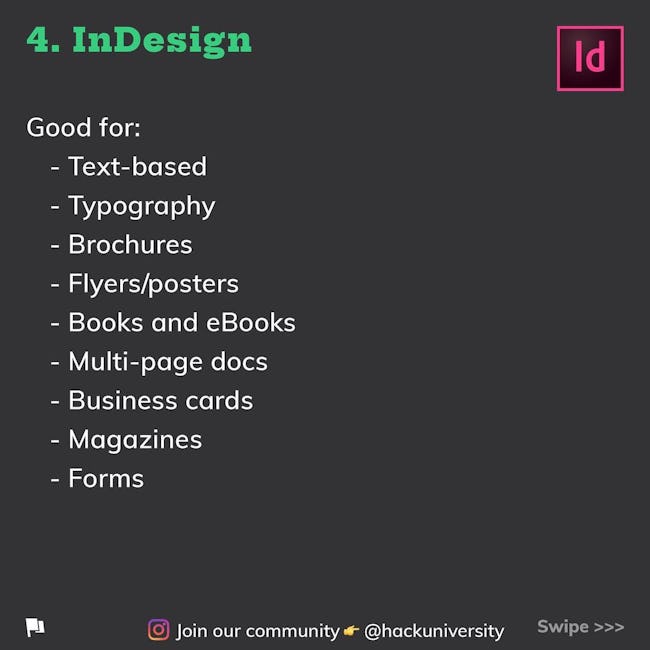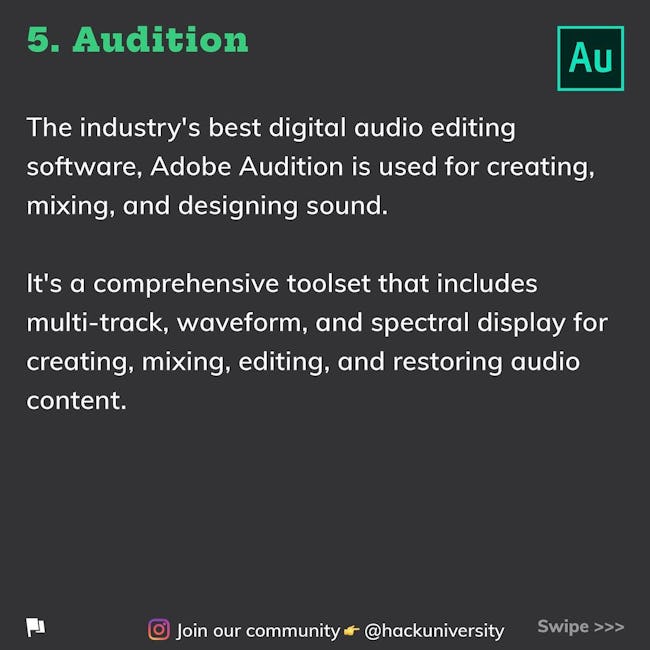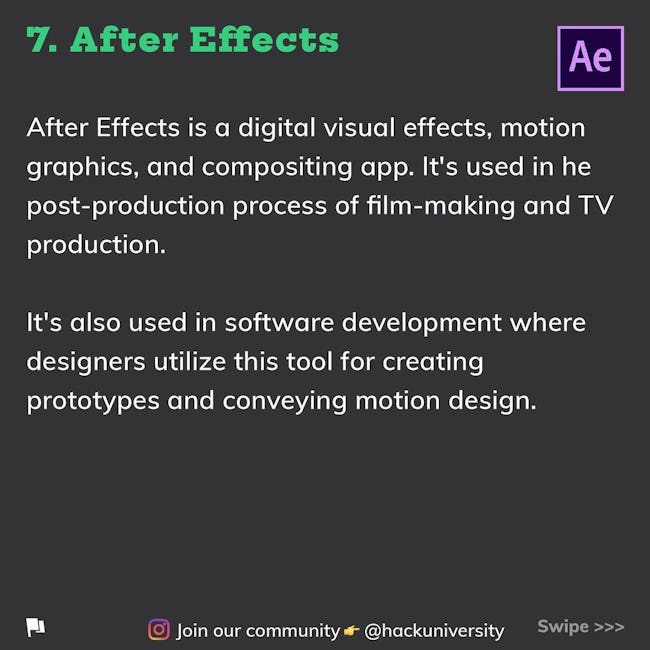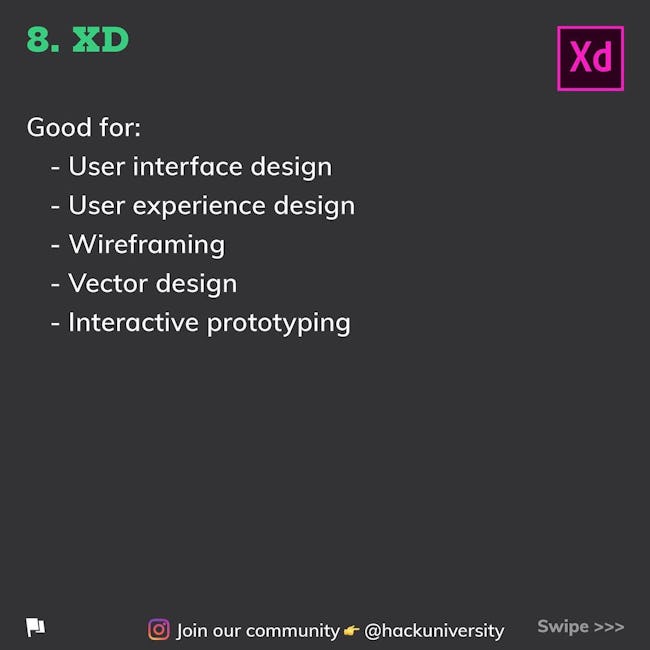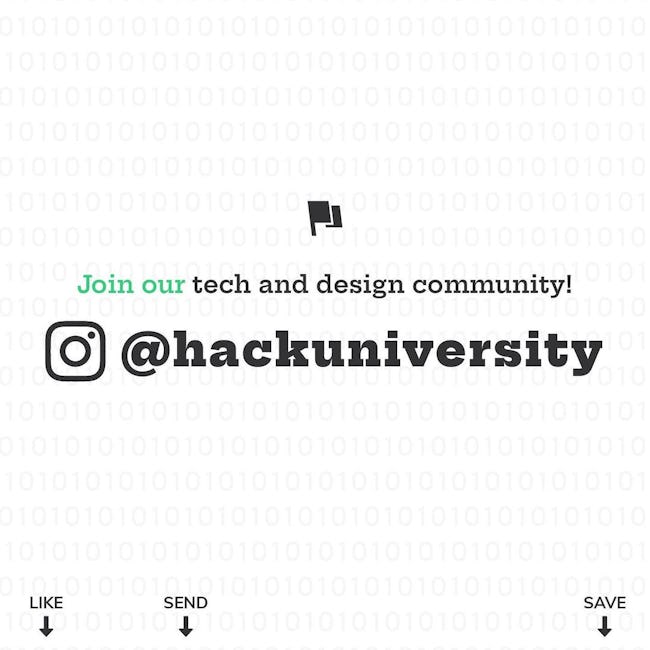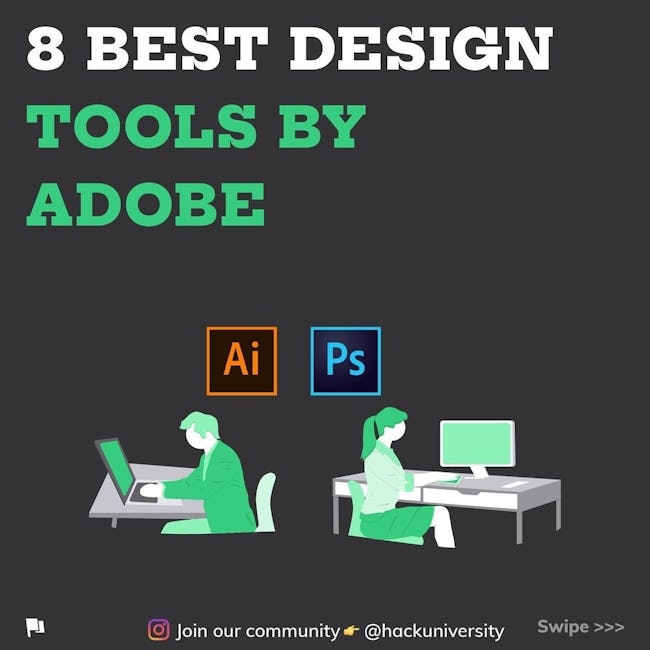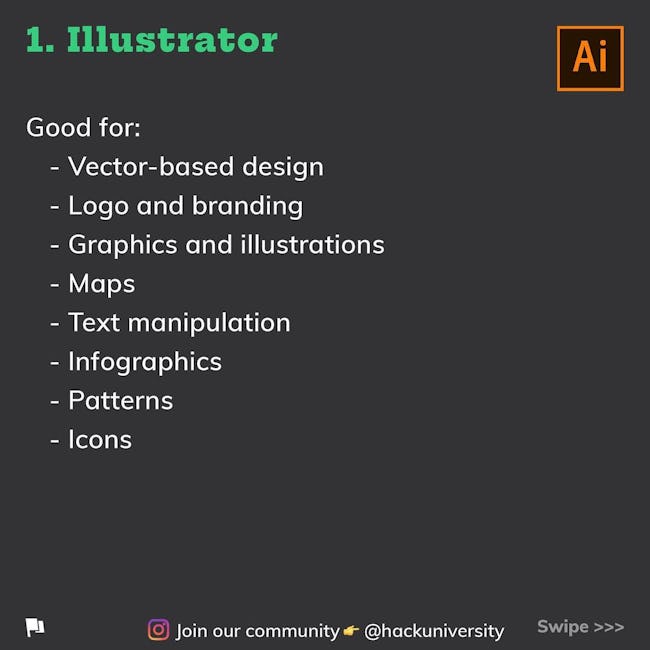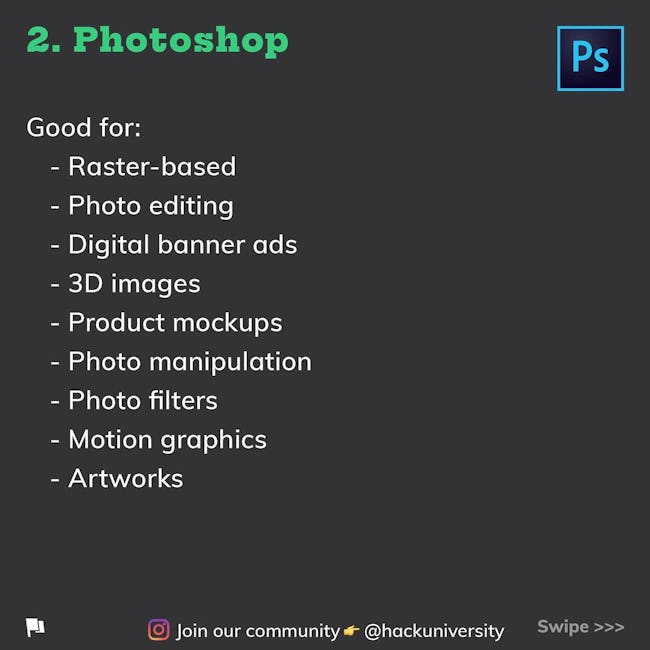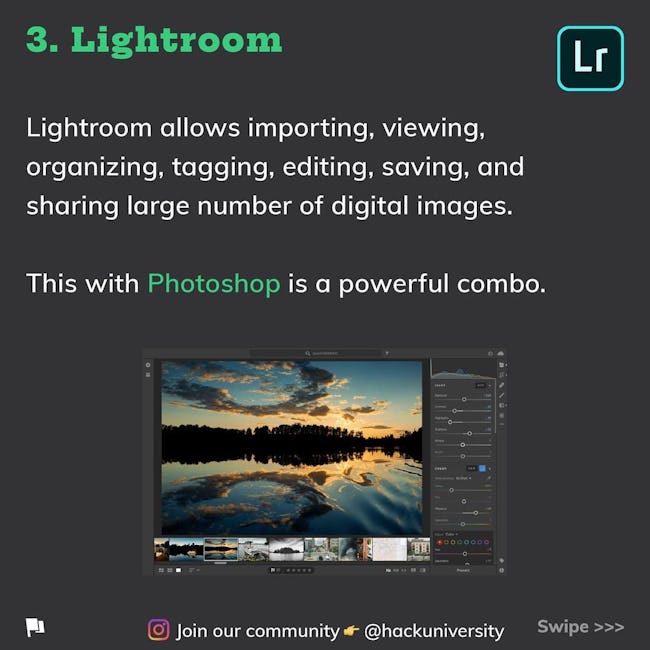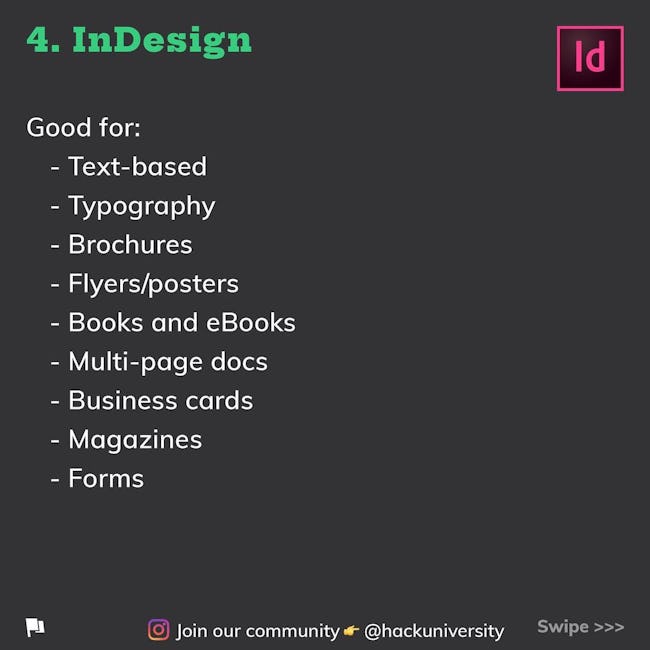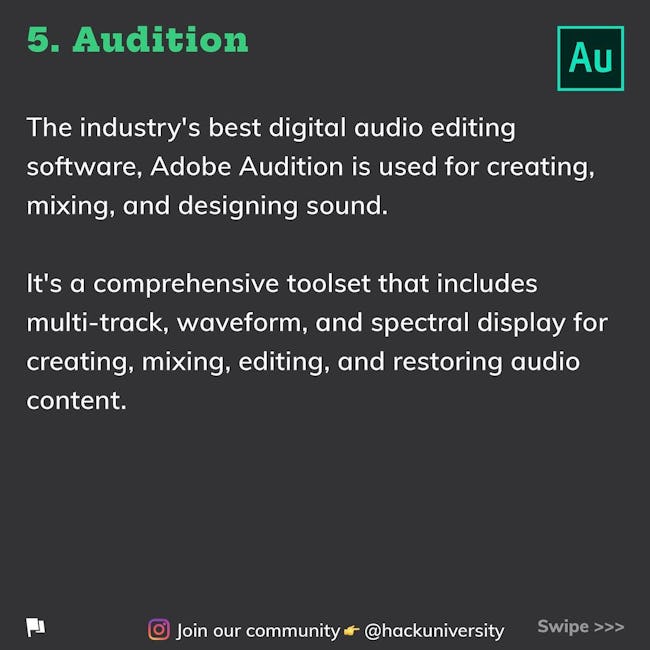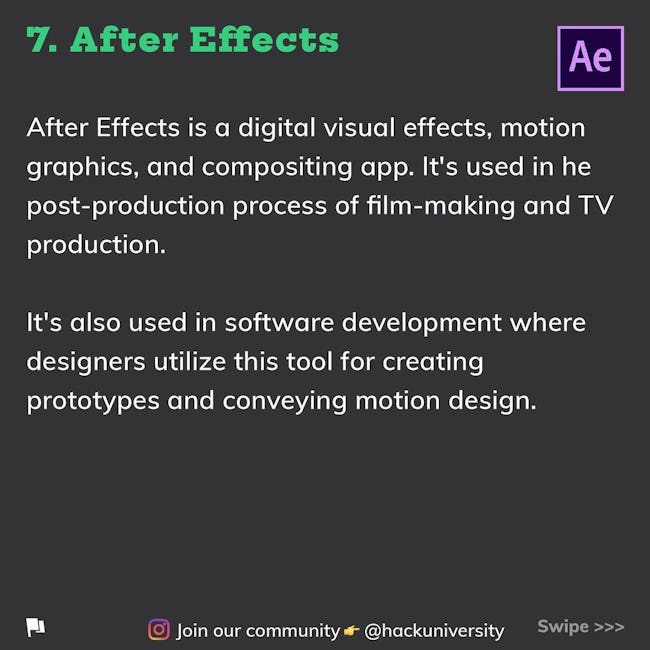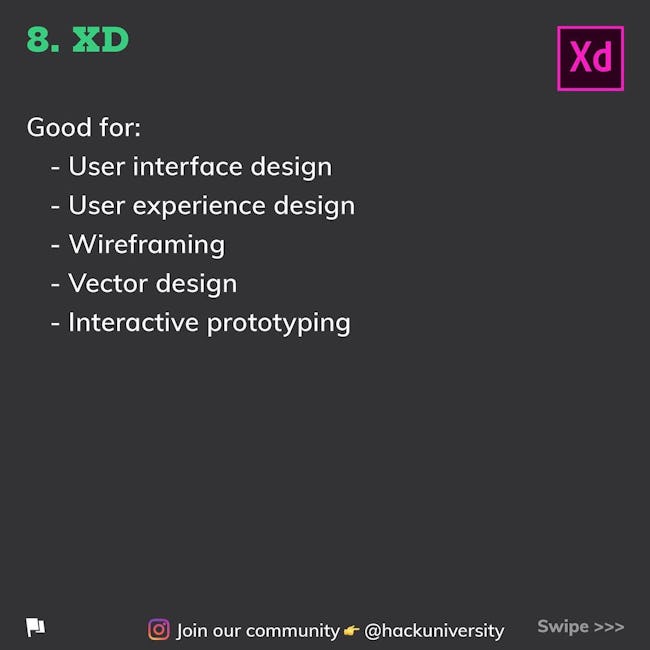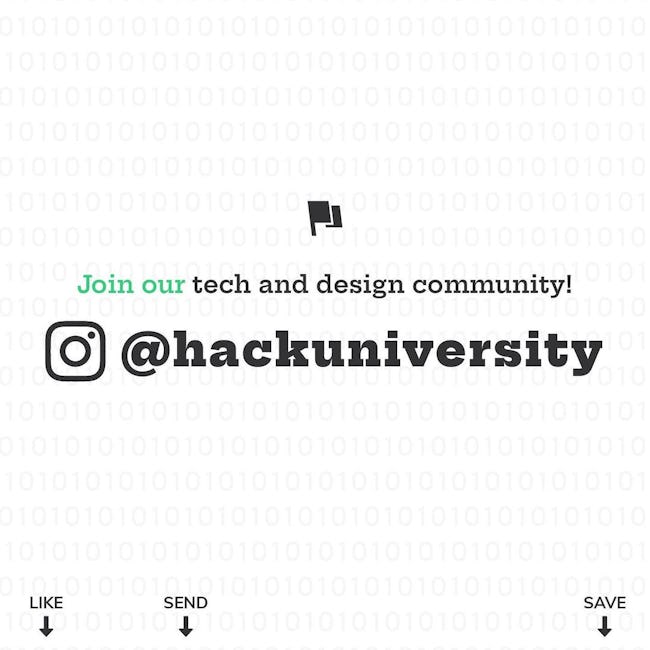 8 Best Design Tools By Adobe
1. Illustrator
Good for:
- Vector-based design
- Logo and branding
- Graphics and illustrations
- Maps
- Text manipulation
- Infographics
- Patterns
- Icons
2. Photoshop
Good for:
- Raster-based
- Photo editing
- Digital Banner ads
- 3D images
- Product mockups
- Photo manipulation
- Photo filters
- Motion graphics
- Artworks
3. Lightroom
Lightroom allows importing, viewing, organizing, tagging, editing, saving, and, sharing large numbers of digital images.
This with Photoshop is a powerful combo.
4. InDesign
Good for:
- Text-based
- Typography
- Brochures
- Flyers/posters
- Books and eBooks
- Multi-pages docs
- Business cards.
- Magazine
- Forms
5. Audition
The industry's best digital audio editing software, Adobe Audition is used for creating, mixing, and, designing sound.
It's a comprehensive Toolset that includes multi-track, waveform, and spectral display for creating, mixing, editing, and restoring audio content.
6. Premiere Pro
Premiere is used video editing for film, TV, and web.
7. After Effects
After Effects is a digital visual effects, motion graphics, and, compositing app. It's used in the post-production process of film-making and TV production.
It's also used in software development where designers utilize this tool for creating prototypes and conveying motion design.
8. XD
Good for:
- User interference design
- User experience design
- Wirefarming
- Vector design
- Interactive prototyping
Join our tech and design community! @hackuniversity
More booklets by Hack University
More Development booklets
Your recently viewed booklets
See all booklets