Booklet
8 Best Extensions For Developers in 2020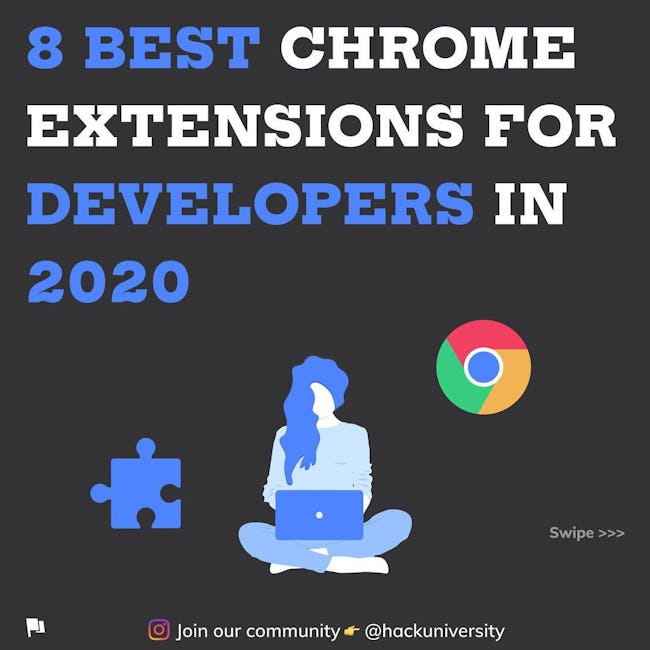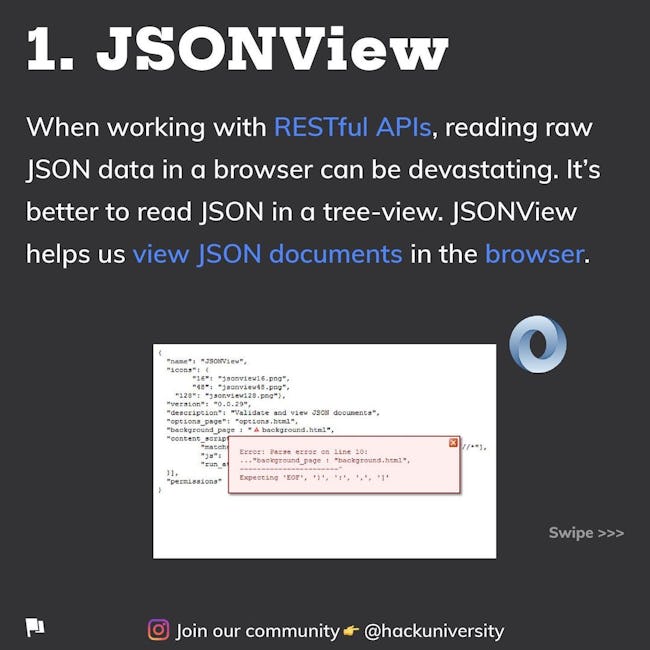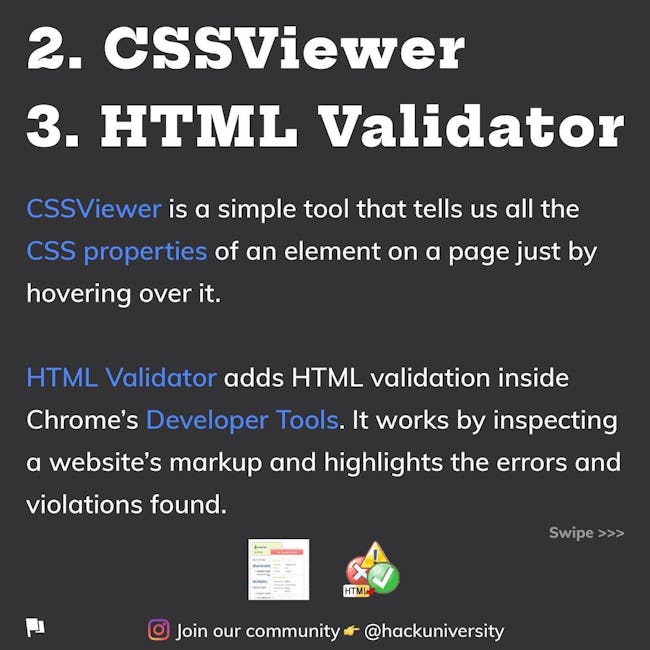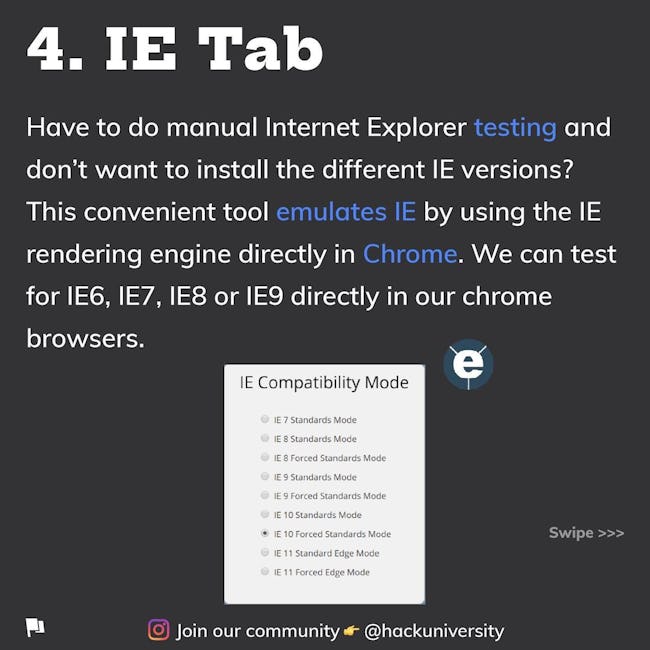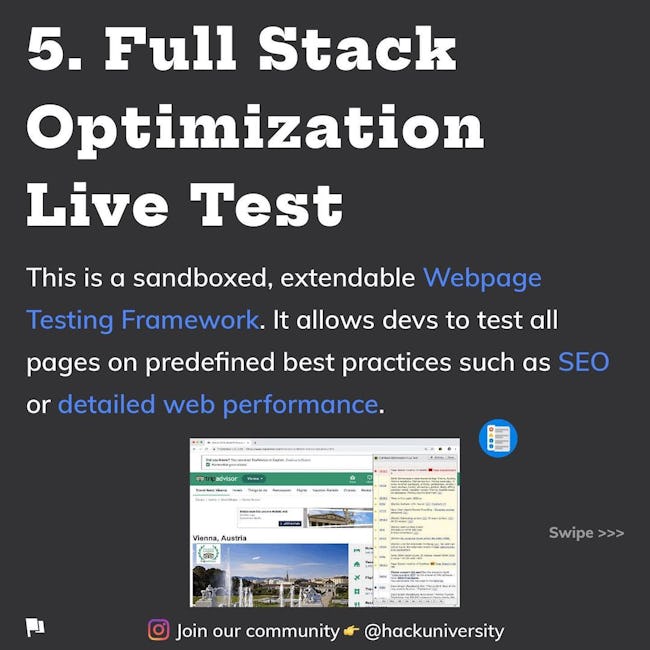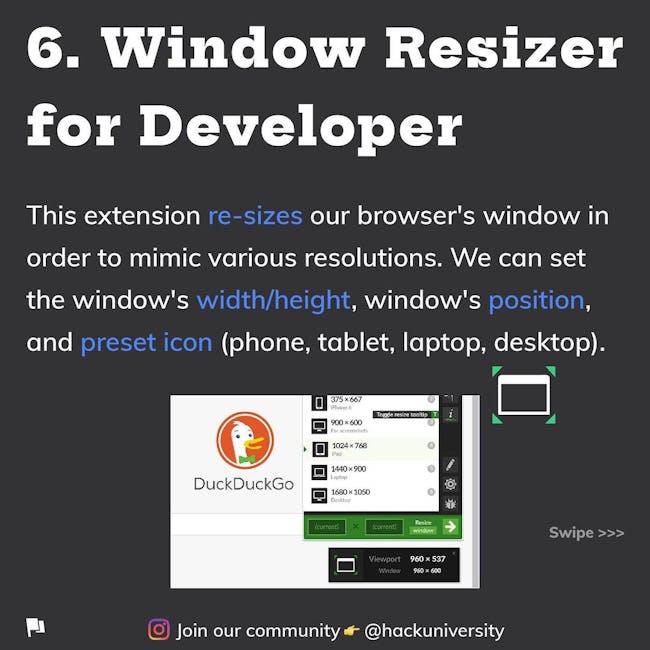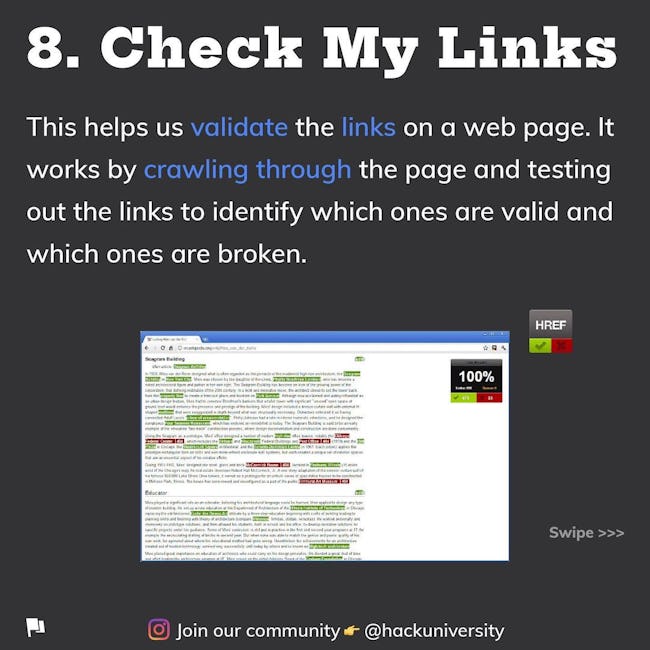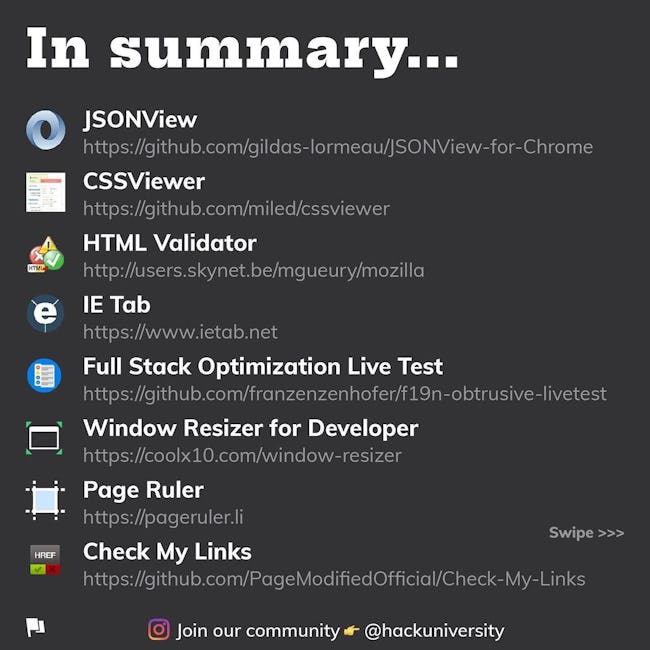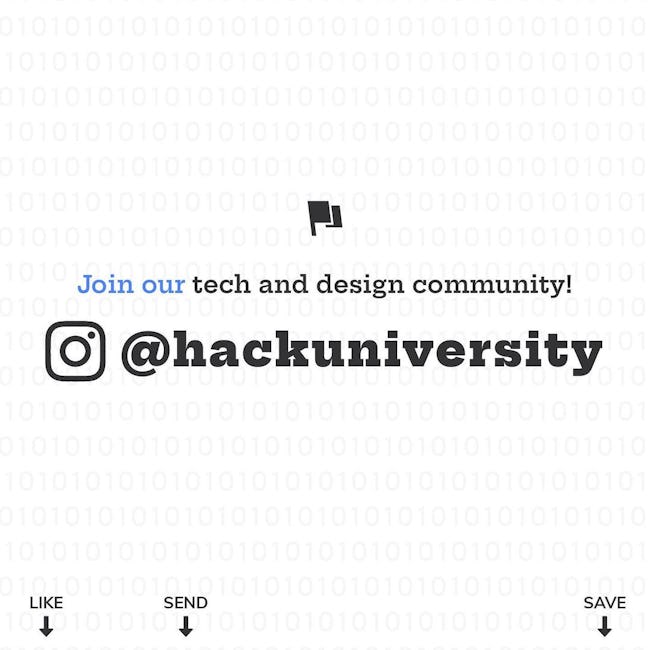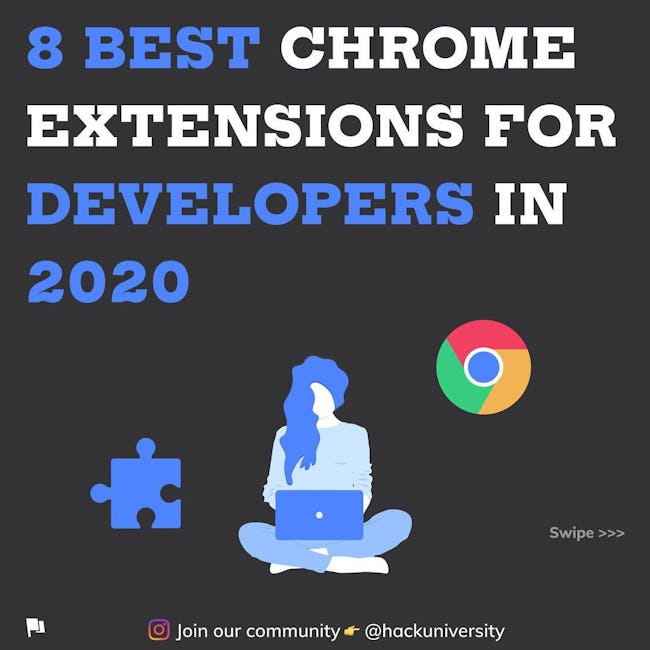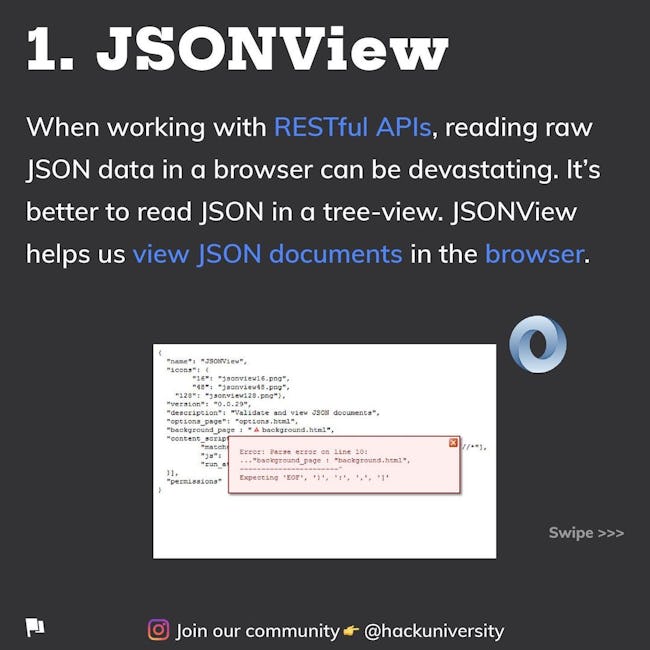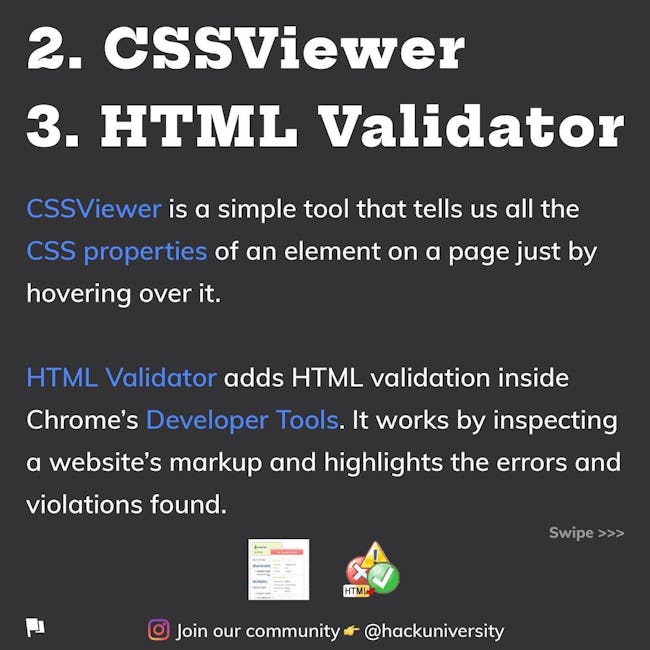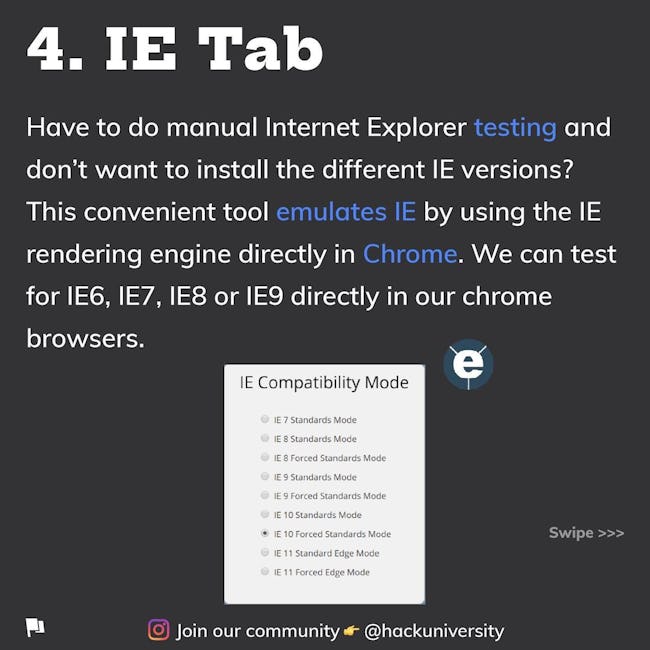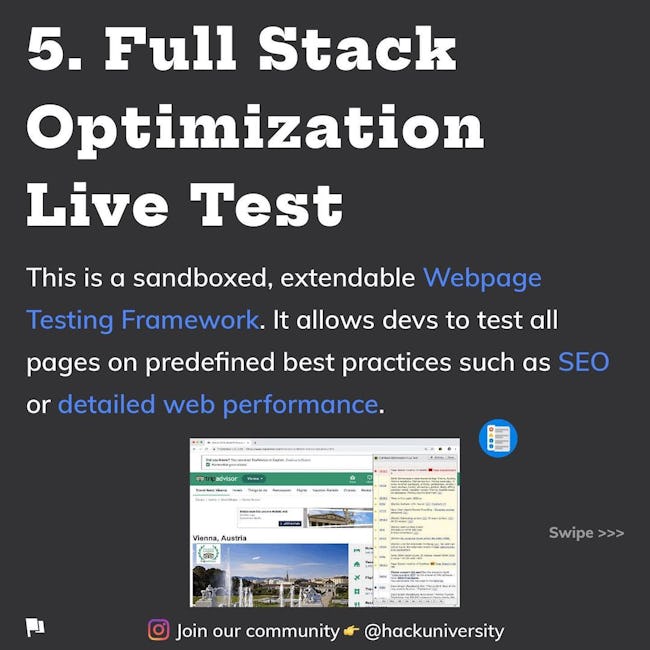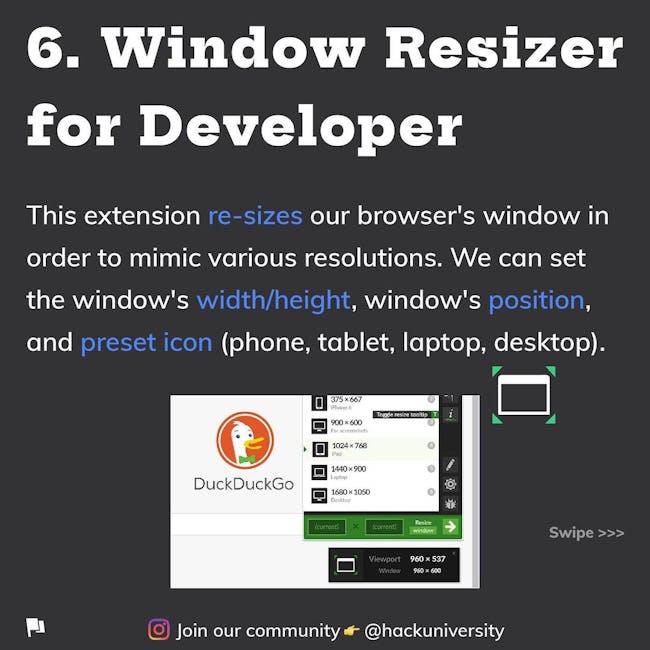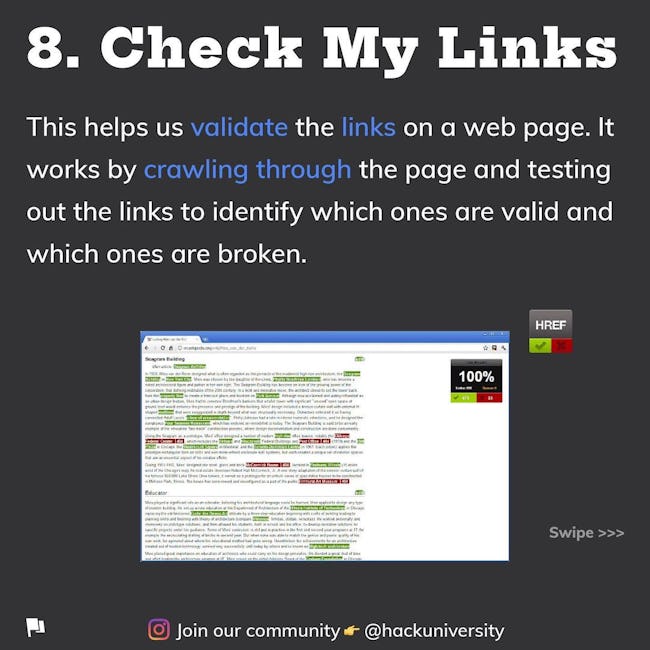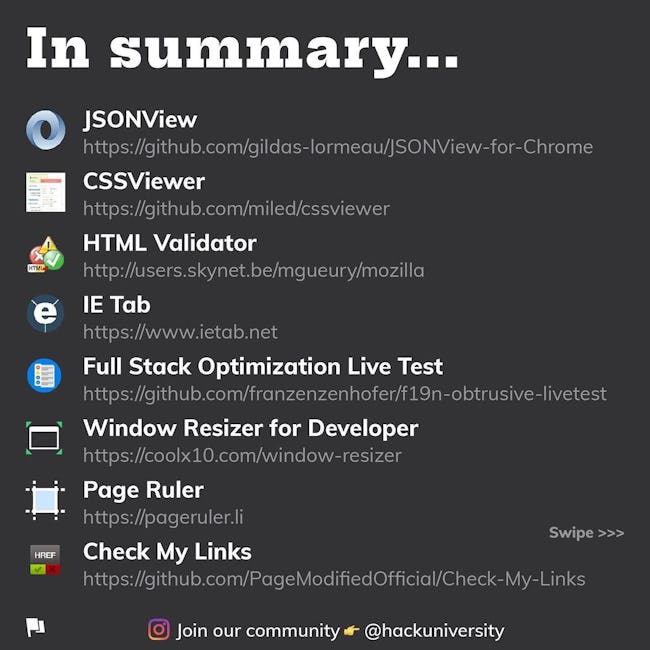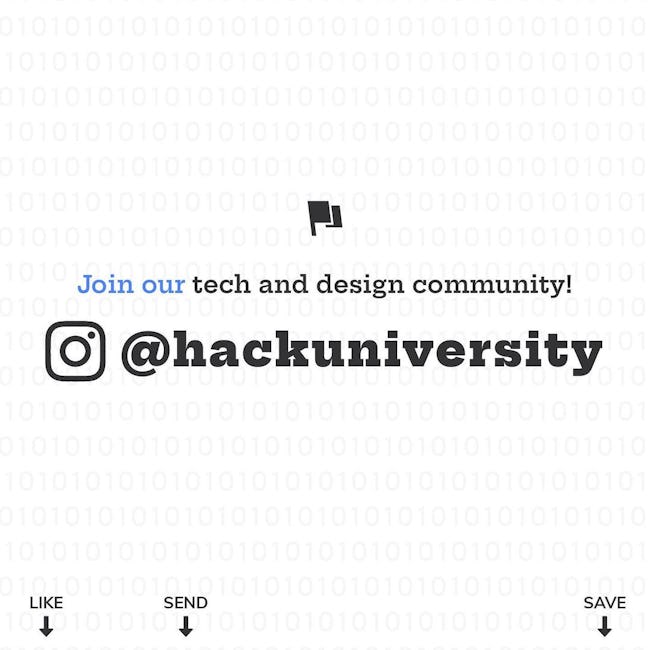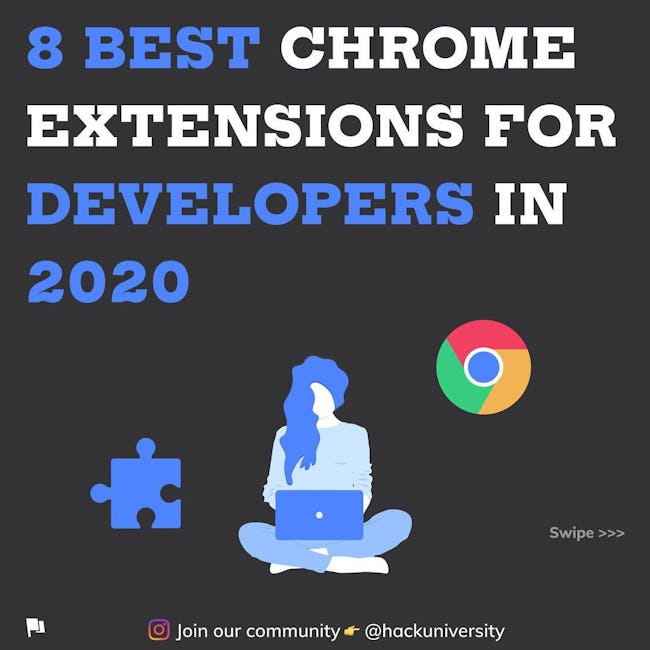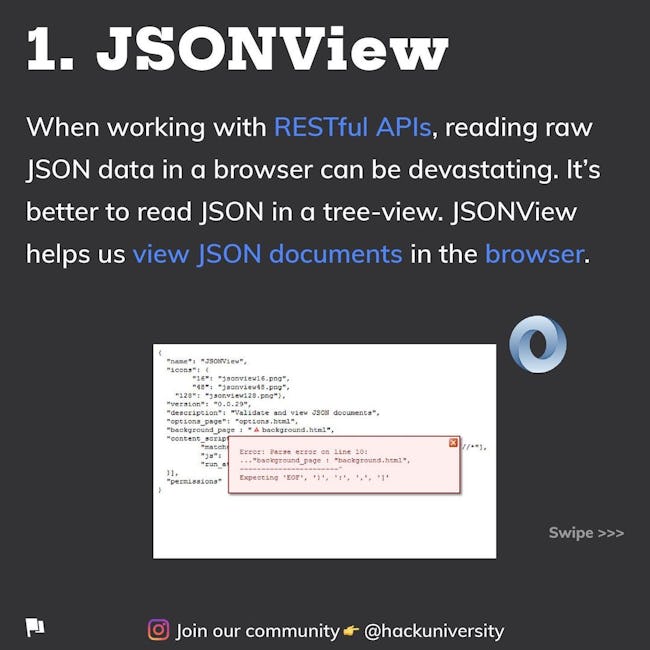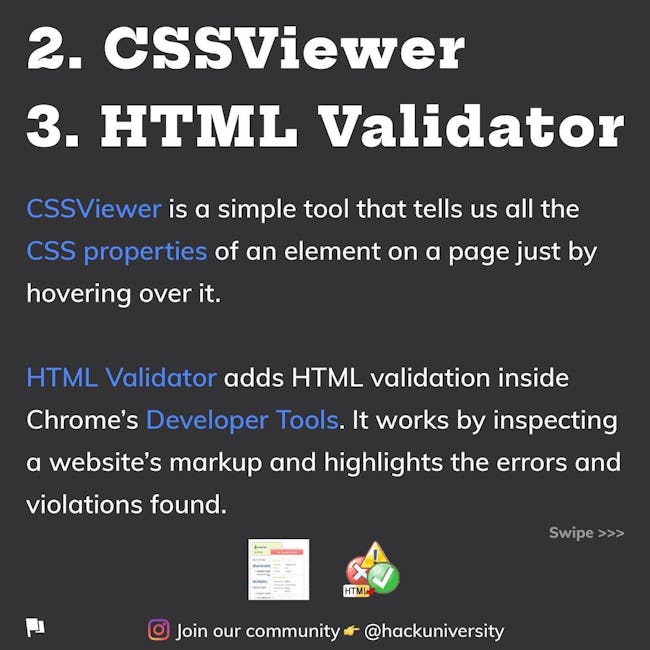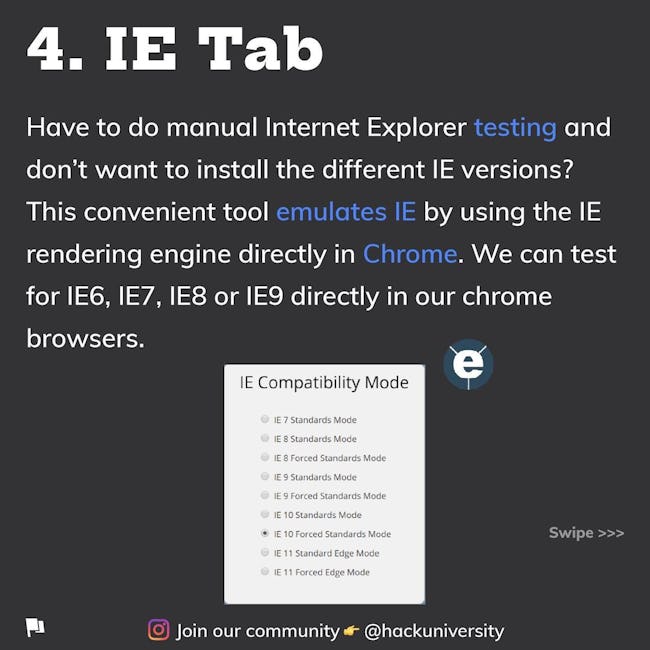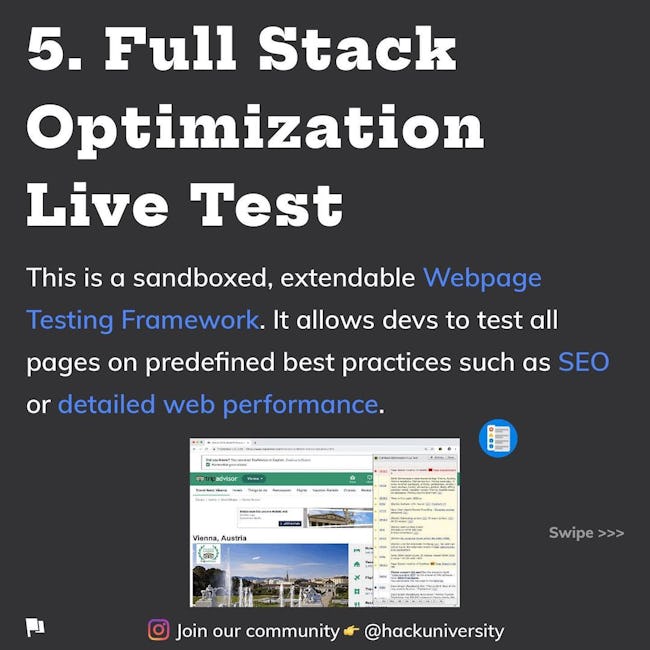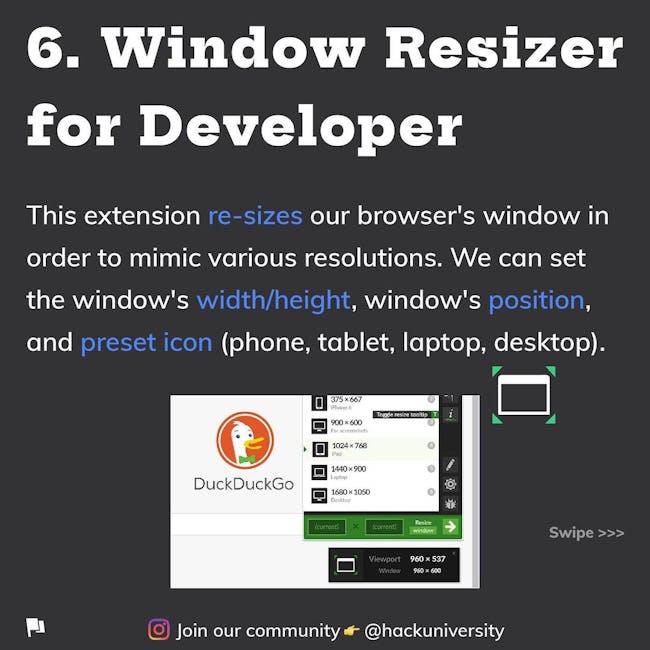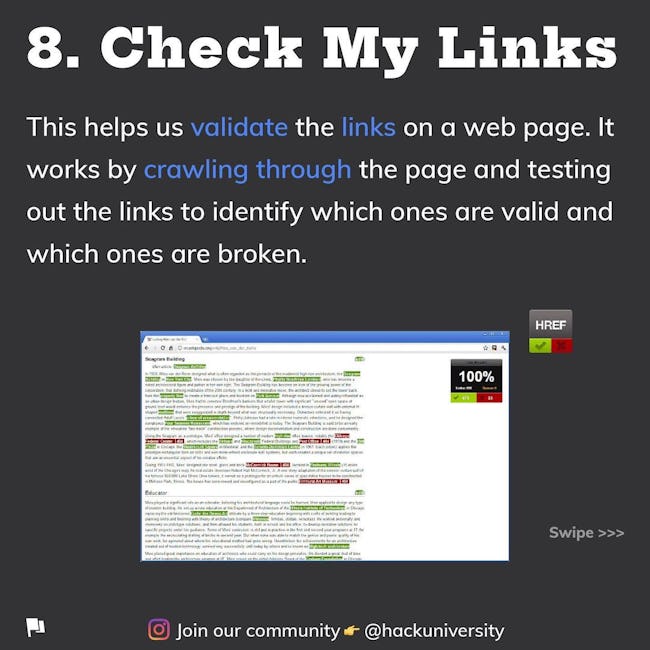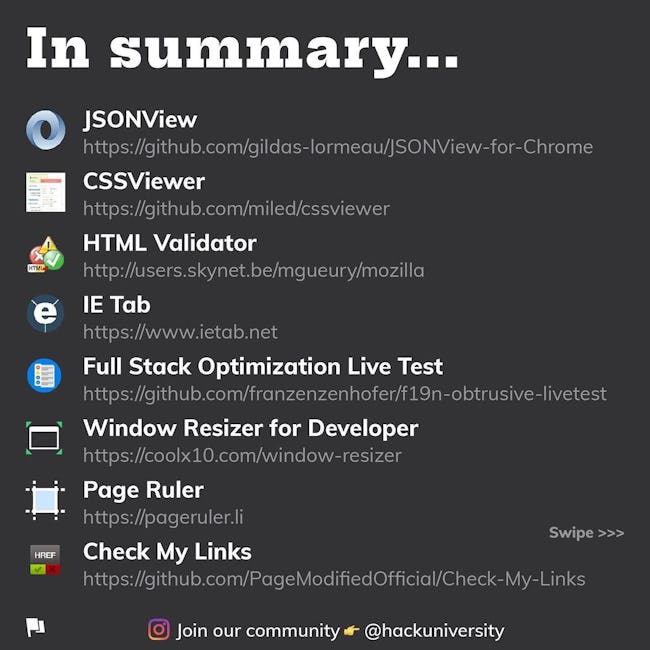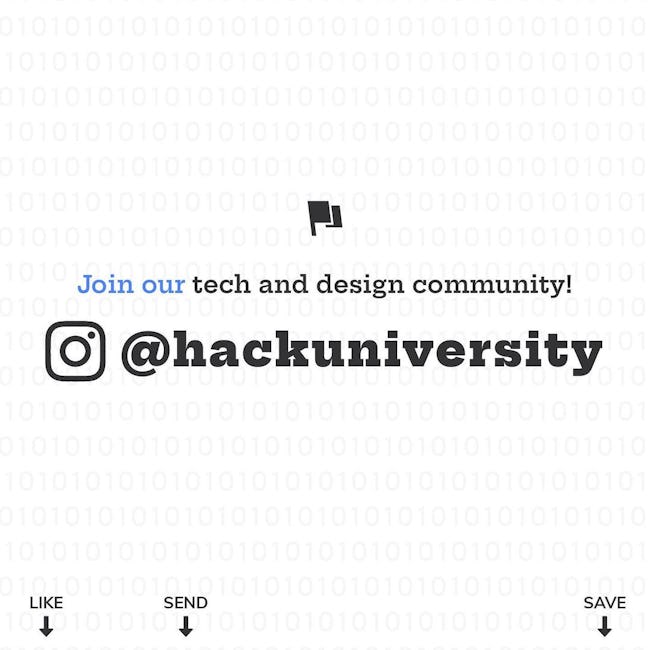 8 Best Chrome Extensions for Developers in 2020
1. JSONView - when working with RESTful APIs, reading raw JSON data in a browser can be devastating. It's better to read JSON in a tree-view. JSONView helps us view JSON documents in the browser.
2. CSSViewer - CSSViewer is a simple tool that tells us all the CSS properties of an element on a page just by hovering over it.
3. HTML Validator - adds HTML validation inside Chrome's Developer Tools. It works by inspecting a website's markup and highlights the errors and violations found.
4. IE Tab - Have to do manual Internet Explorer testing and don't want to install different IE versions? This convenient tool emulates IE by using the IE rendering engine directly in Chrome. We can test for IE6, IE7, IE8, or IE9 directly in our chrome browsers.
5. Full Stack Optimization Live Test - This is a sandboxed, extendable Webpage Testing Framework. It allows devs to test all pages on predefined best practices such as SEO or detailed web performance.
6. Window Resizer for Developer - This extension re-sizes our browser's windows in order to mimic various resolutions. We can set the window's width/height, window's position, and preset icon (phone, tablet, laptop, desktop).
7. Page Ruler - This handy tool enables us to draw a ruler on the screen in order to get pixel dimensions, positioning, and measurements of elements on any web page.
8. Check my Links - This helps us validate the link on a webpage. It works by crawling through the page and testing out the links to identify which ones are valid and which ones are broken.
In summary...
JSONView - https://github.com/gildas-lormeau/JSONView-for-Chrome
CSSViewer - https://github.com/miled/cssviewer
HTML Validator - http://users.skynet.be/mgueury/mozilla
IE Tab - https://www.ietab.net
Full Stack Optimization Live Test - https://github.com/franzenzenhofer/f19n-obtrusive-livetest
Window Resizer for Developer - https://coolx10.com/window-resizer
Page Ruler - https://pageruler.li
Check my Links - https://github.com/PageModifiedOfficial/Check-My-Links
Join our tech and design community! @hackuniversity
More booklets by Hack University
More Development booklets
Your recently viewed booklets
See all booklets