Booklet
75 Percent Storytelling 25 Percent Features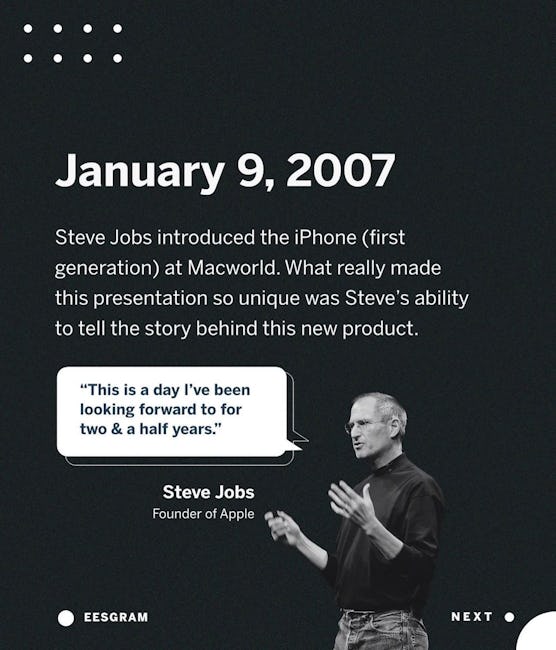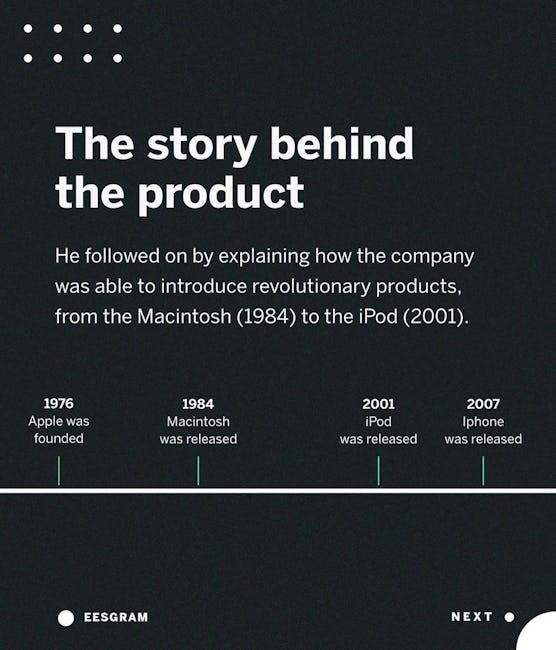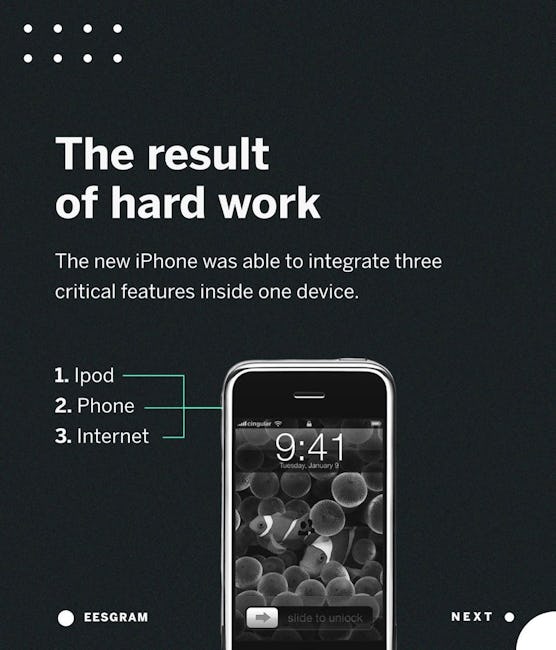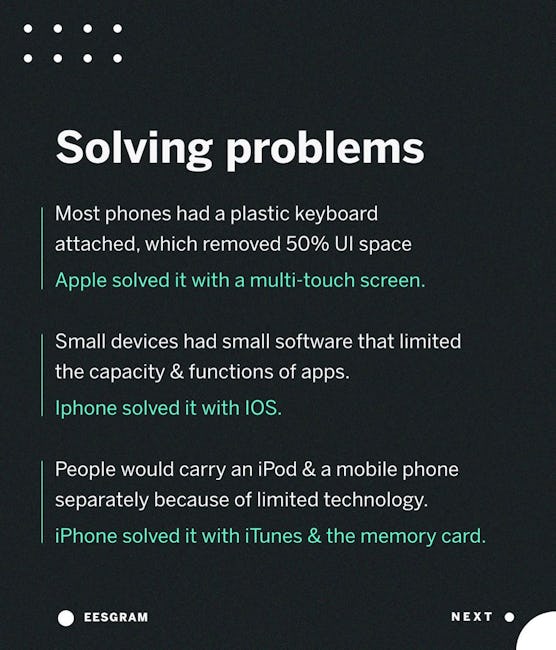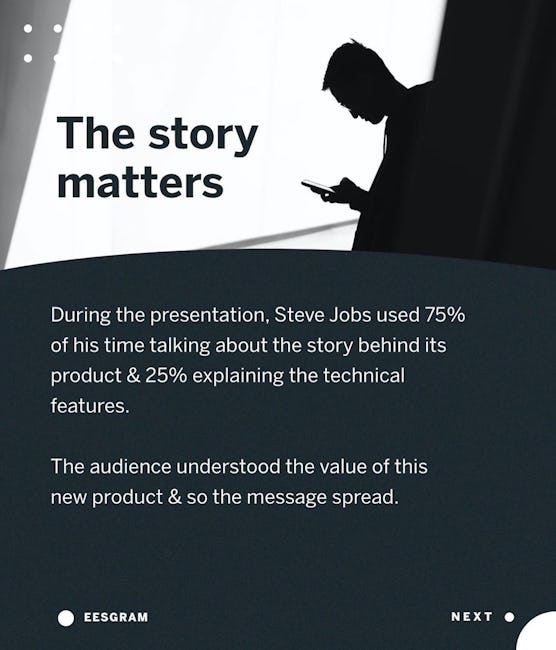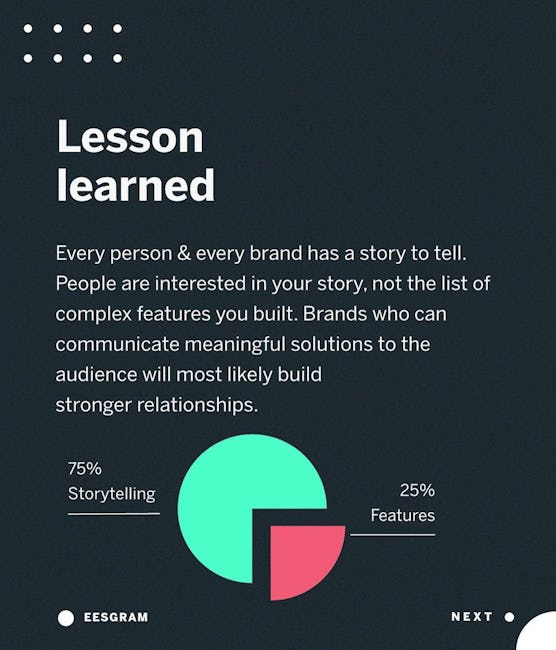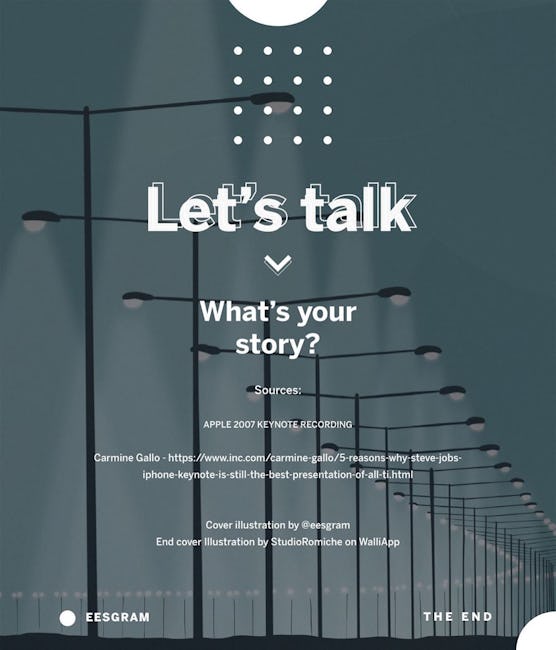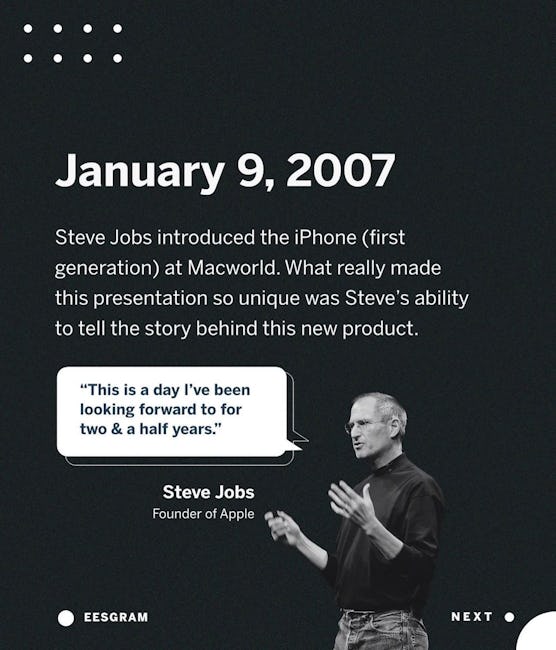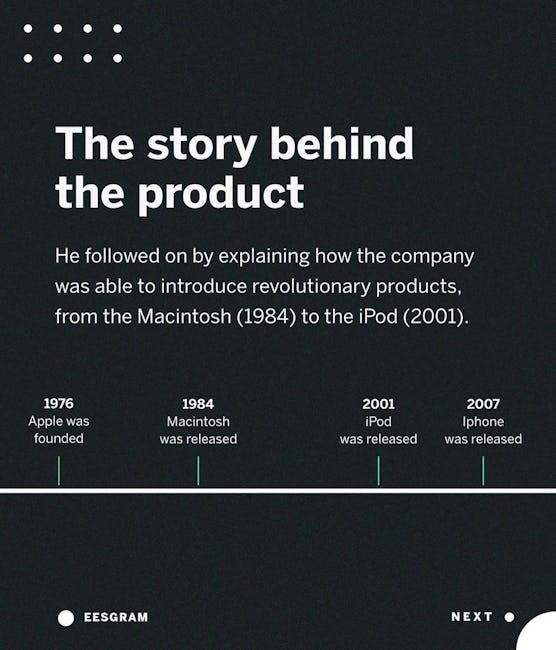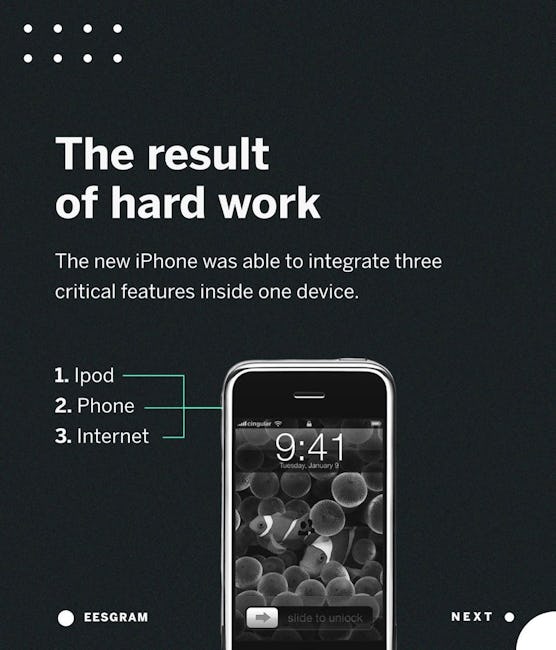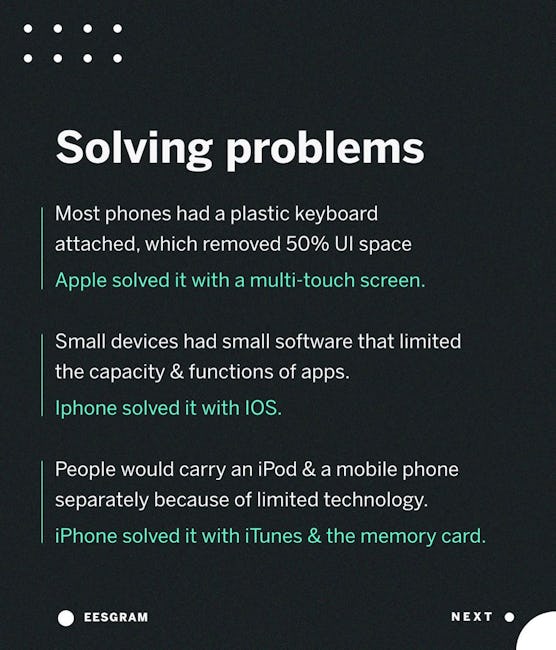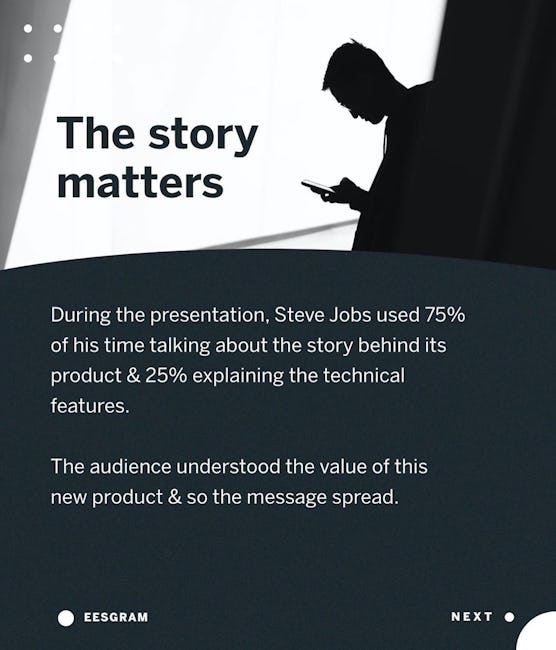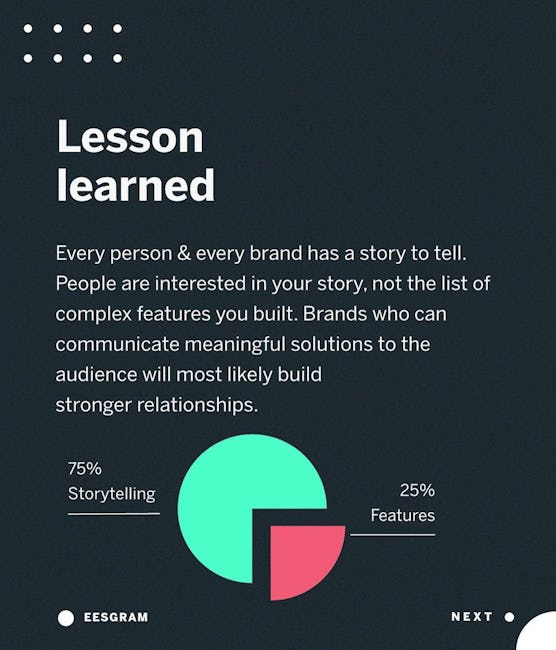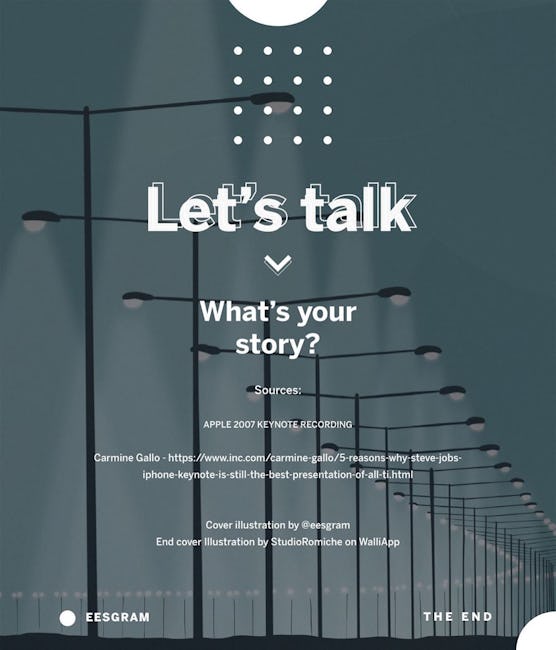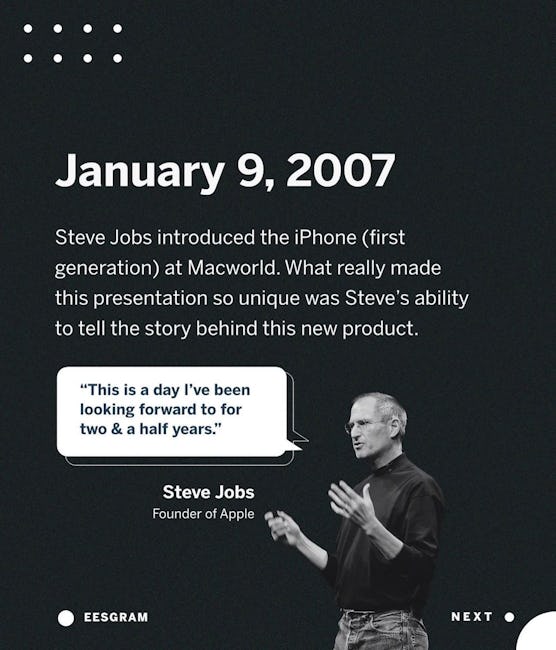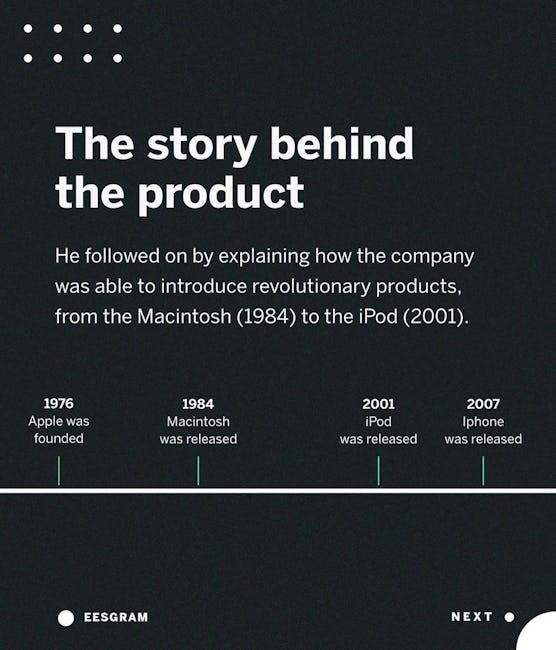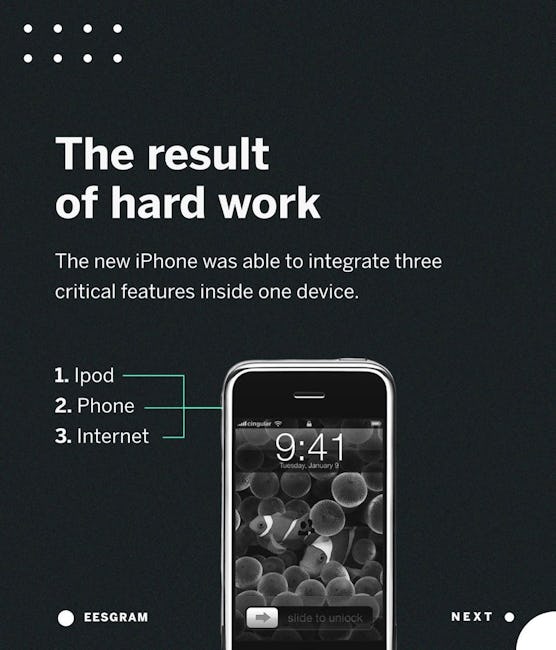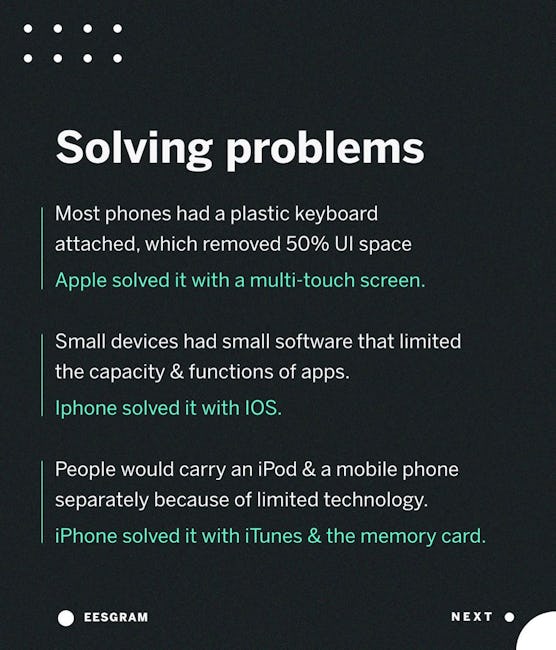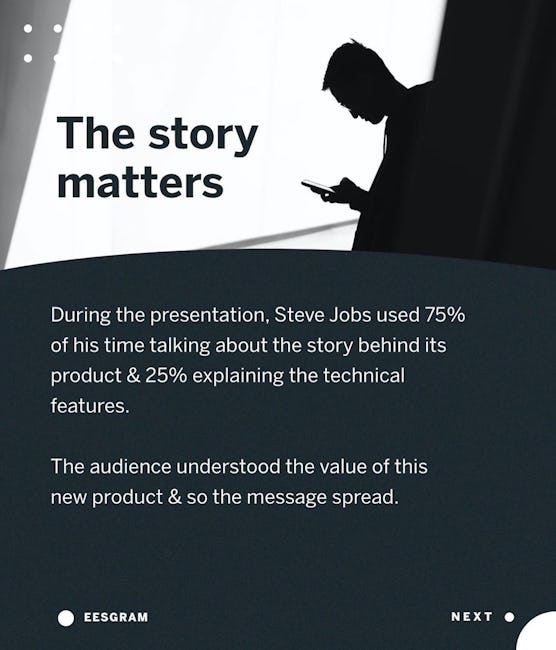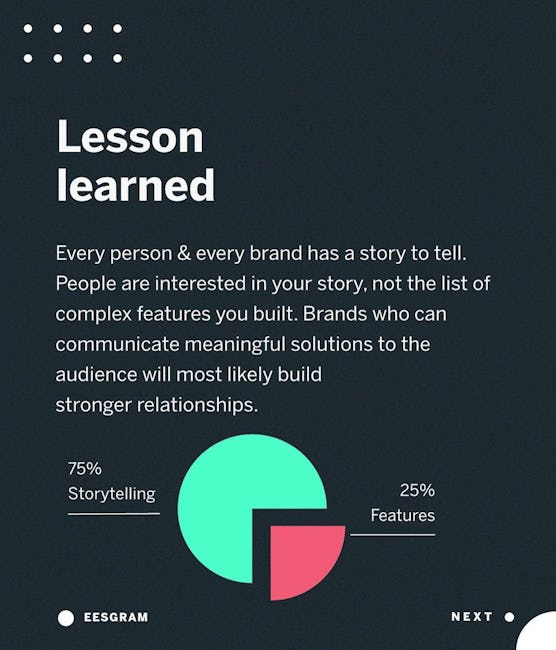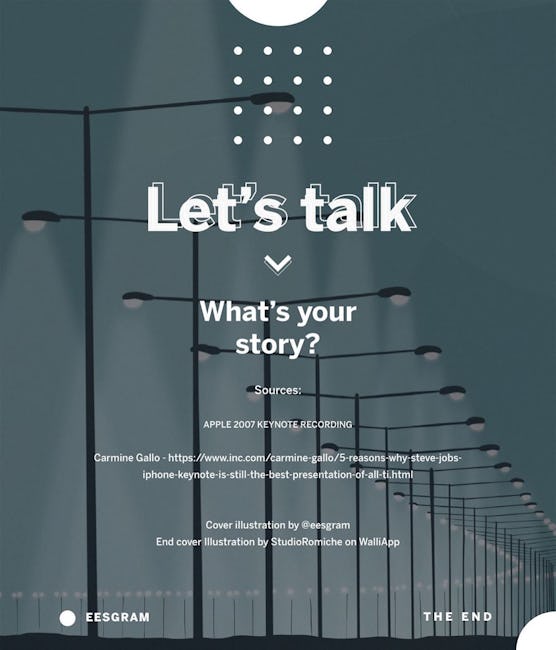 75% Storytelling, 25% Features
January 9, 2007
Steve Jobs introduced the iPhone (first generation) at Macworld. What really made this presentation so unique was Steve's ability to tell the story behind this new product.
The story behind the product
He followed on by explaining how the company was able to introduce revolutionary products, from the Macintosh (1984) to the iPod (2001).
The result of hard work
The new iPhone was able to integrate three critical features inside one device.
1. Ipod
2. Phone
3. Internet
Solving problems
Most phones had a plastic keyboard attached. which removed 50% Ul space Apple solved it with a multi-touch screen.
Small devices had small software that limited the capacity & functions of apps. Iphone solved it with IOS.
People would carry an iPod & a mobile phone separately because of limited technology. iPhone solved it with iTunes & the memory card.
The story matters
During the presentation. Steve Jobs used 75% of his time talking about the story behind its product & 25% explaining the technical features.
The audience understood the value of this new product & so the message spread.
Lesson learned
Every person & every brand has a story to tell. People are interested in your story. not the list of complex features you built. Brands who can communicate meaningful solutions to the audience will most likely build stronger relationships.
More booklets by Elias Serrano
More Design booklets
Your recently viewed booklets
See all booklets