Booklet
7 Ways To Represent A Brand In Your Ul Design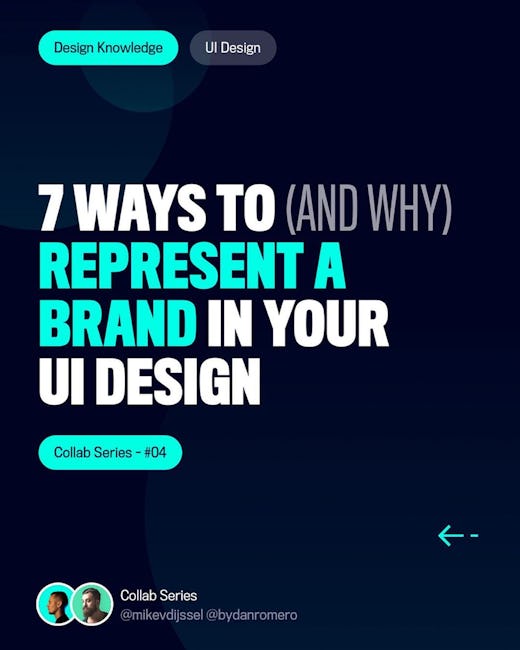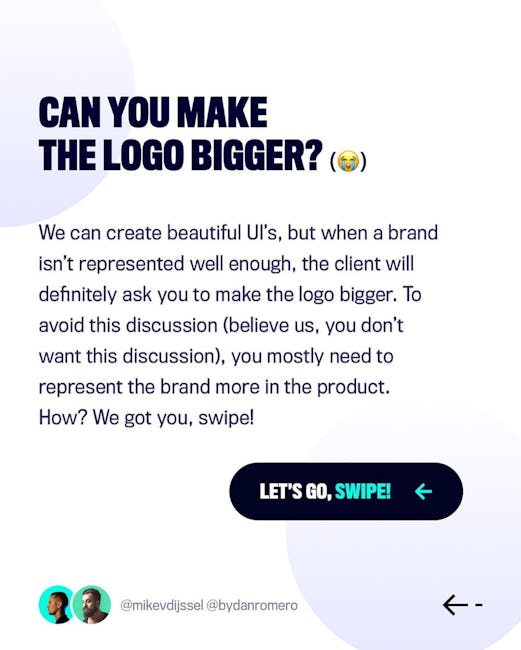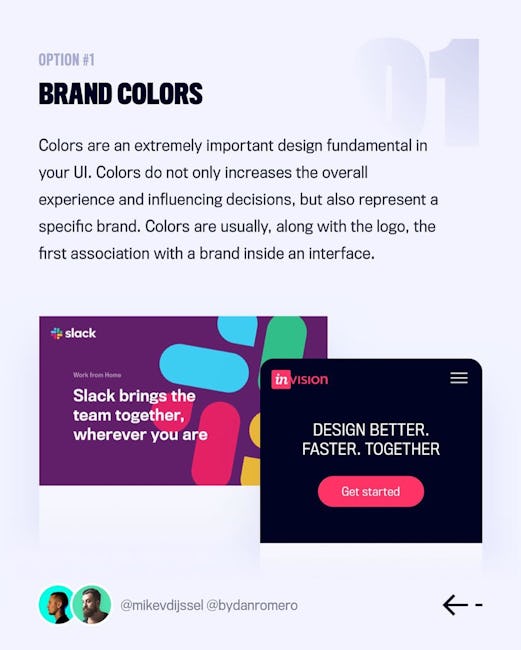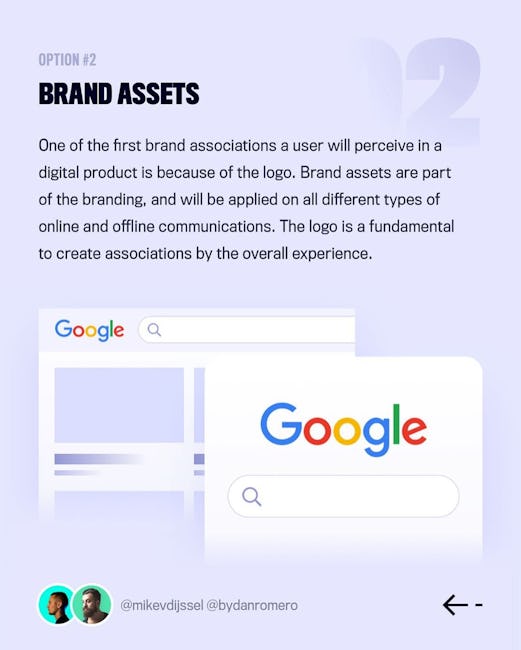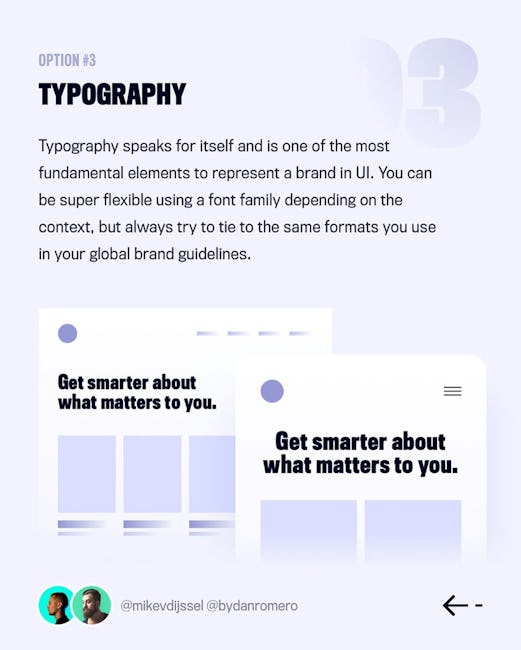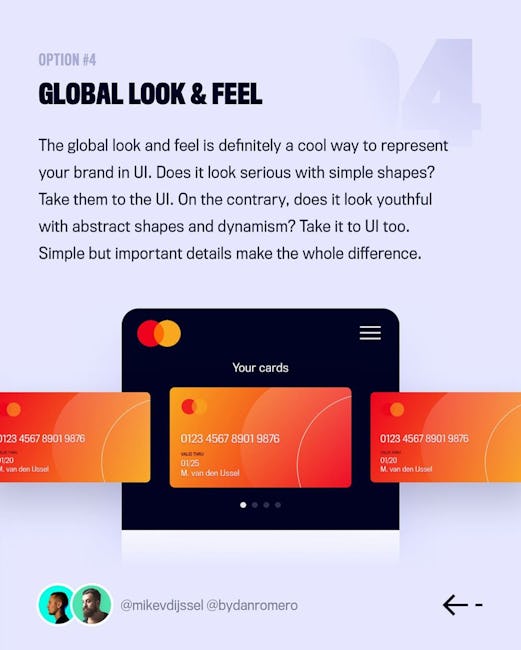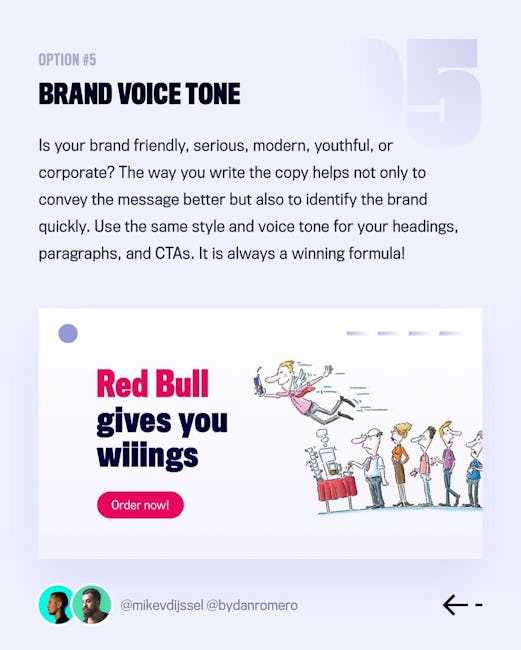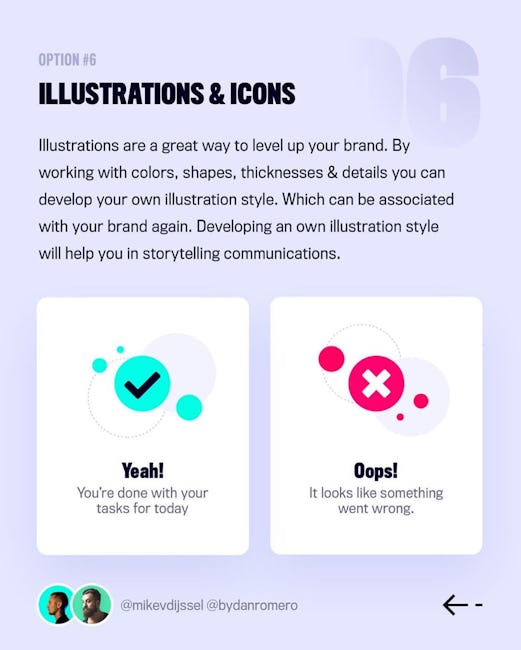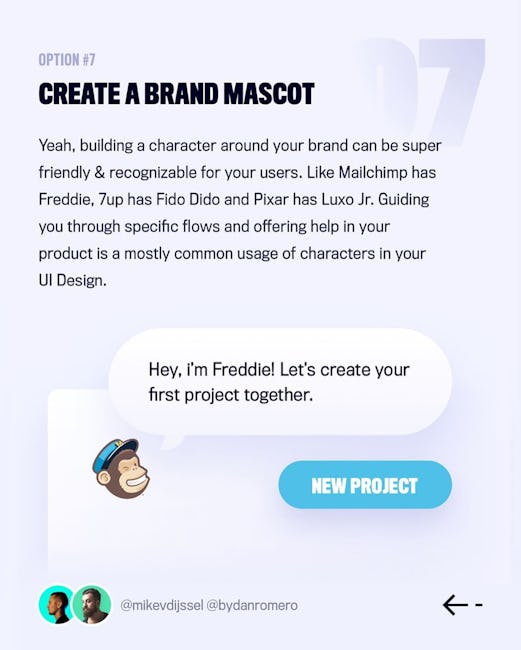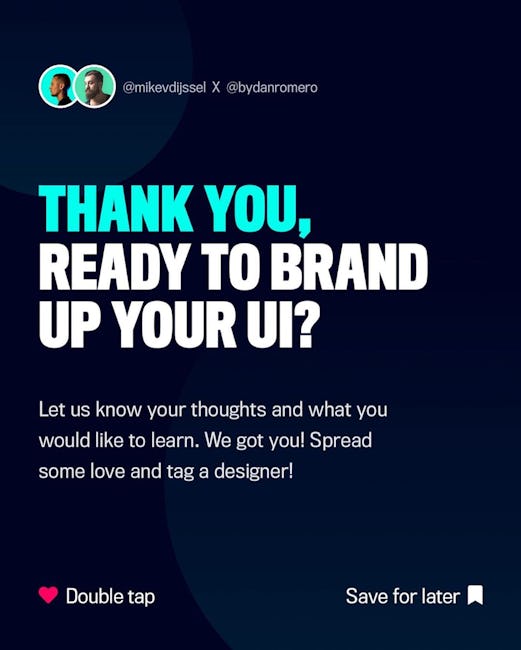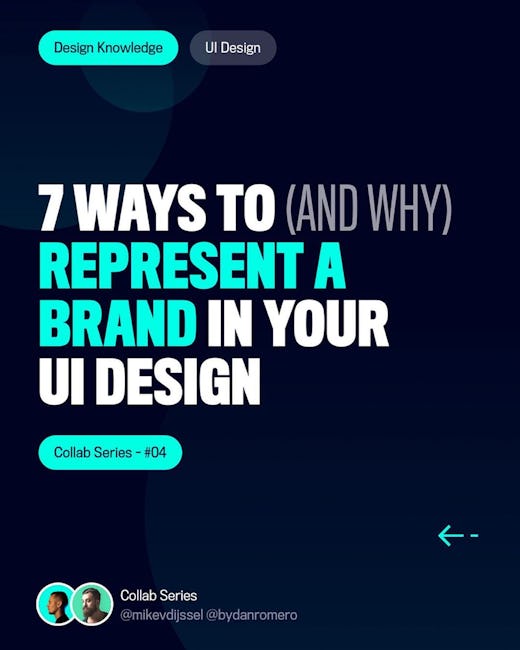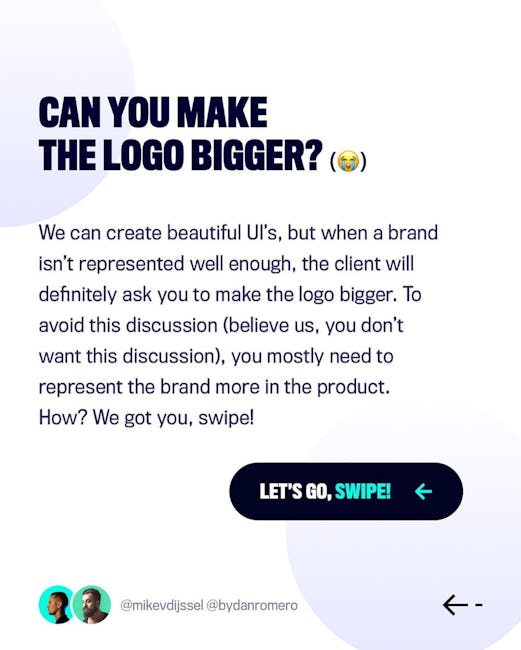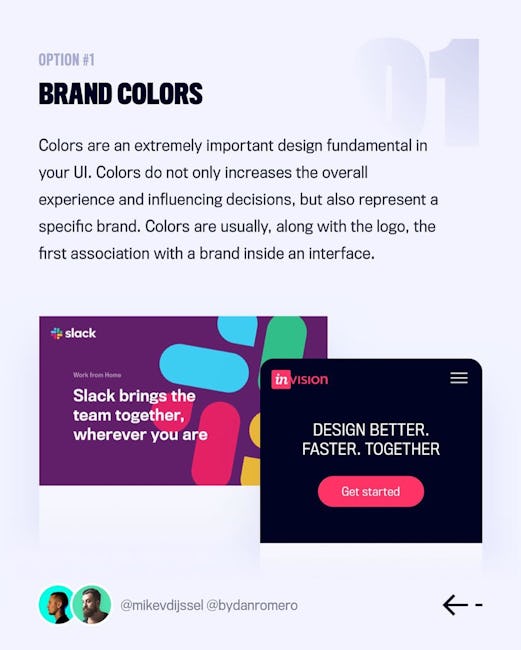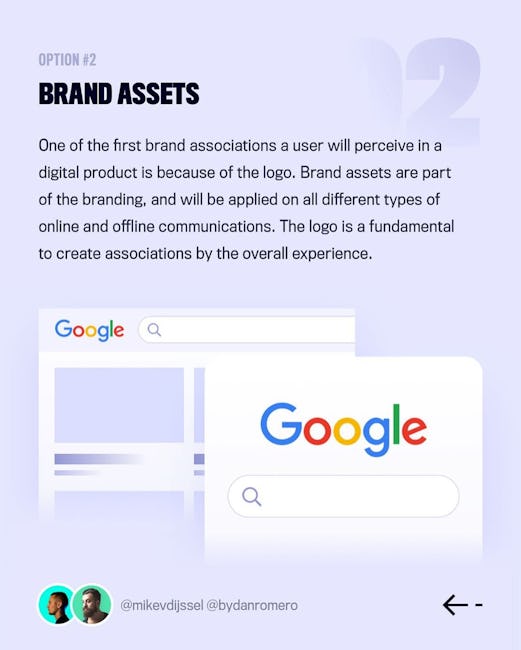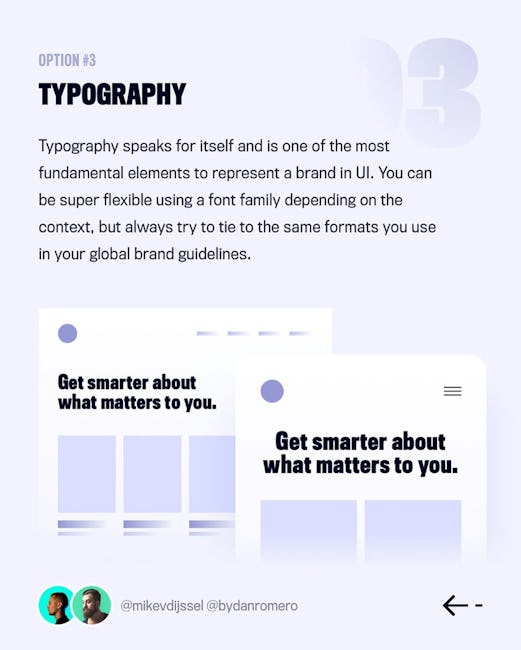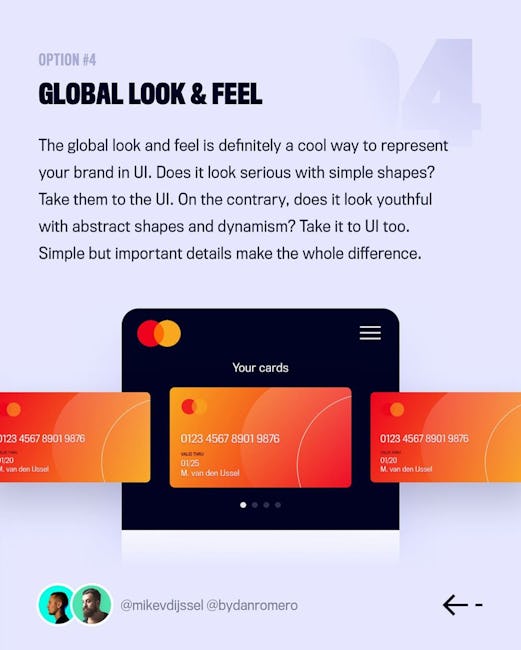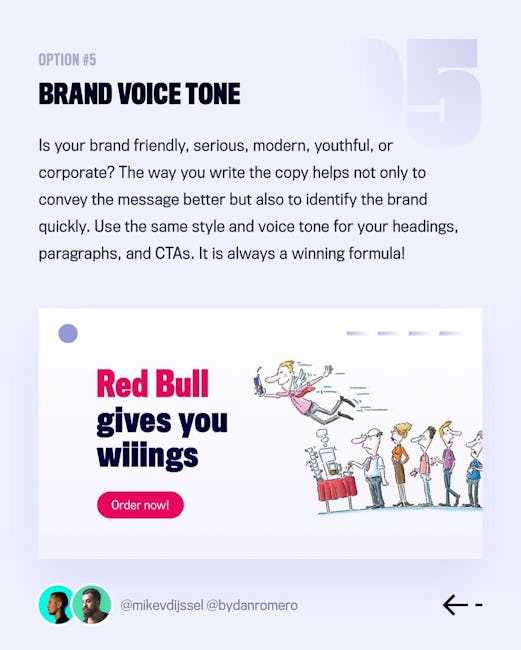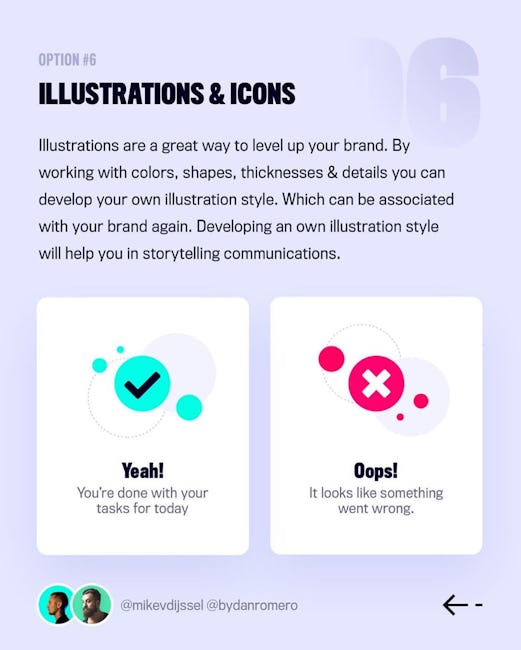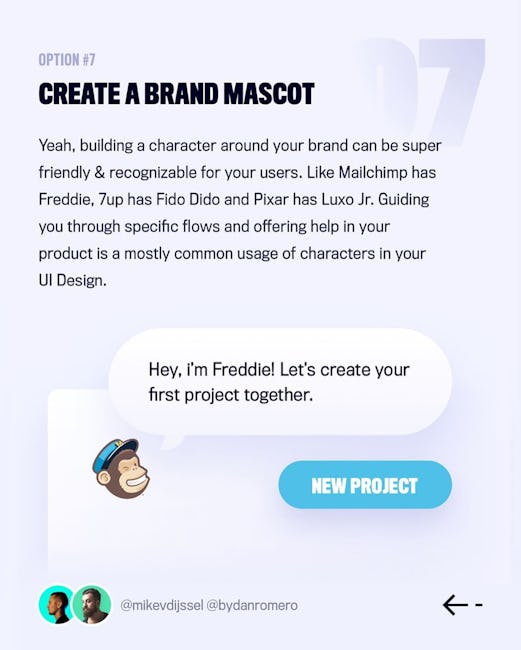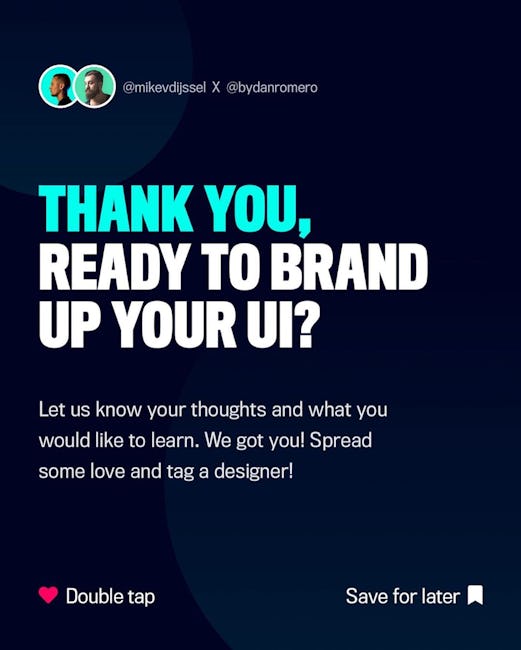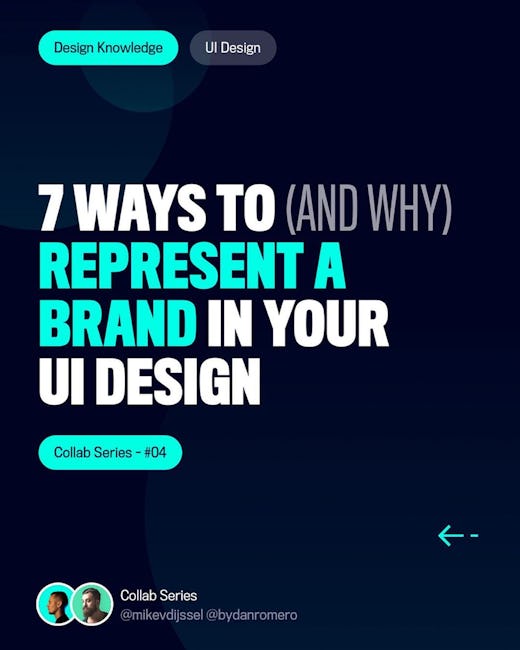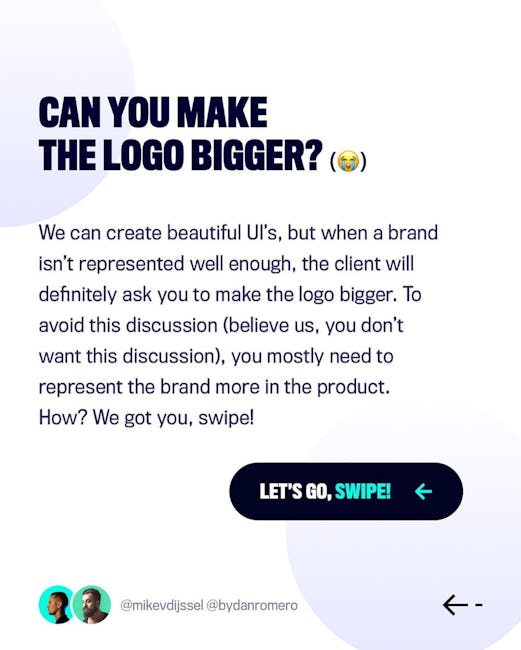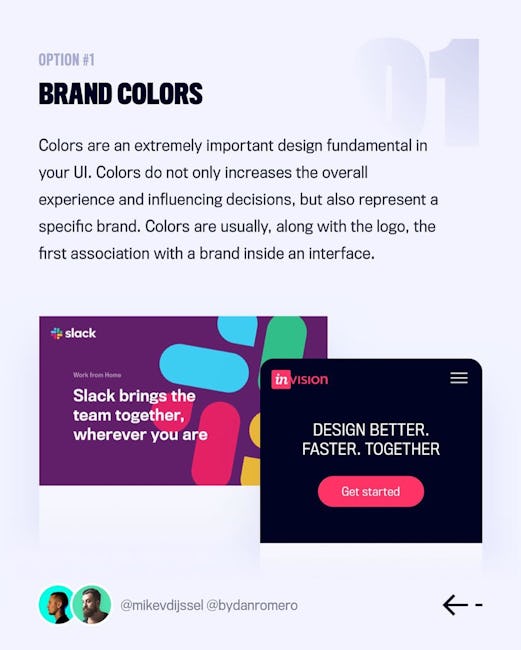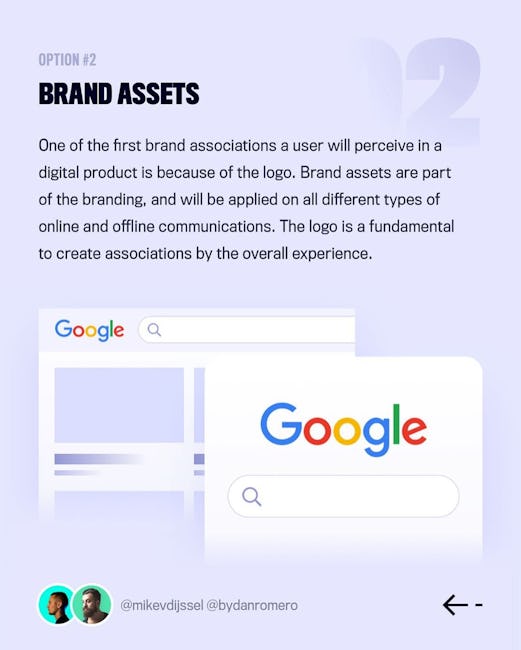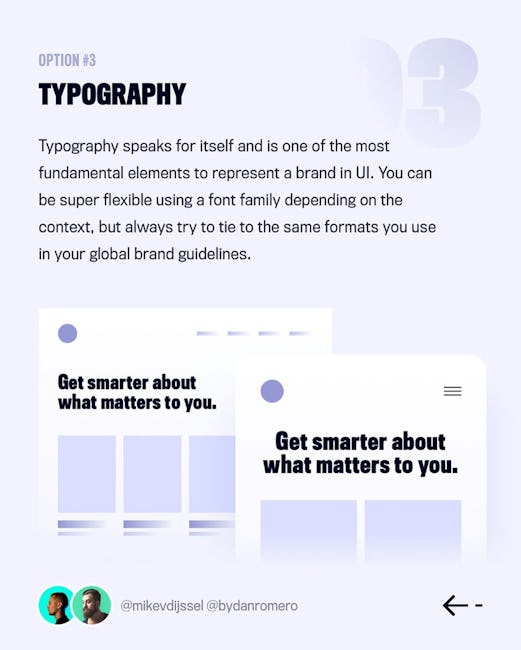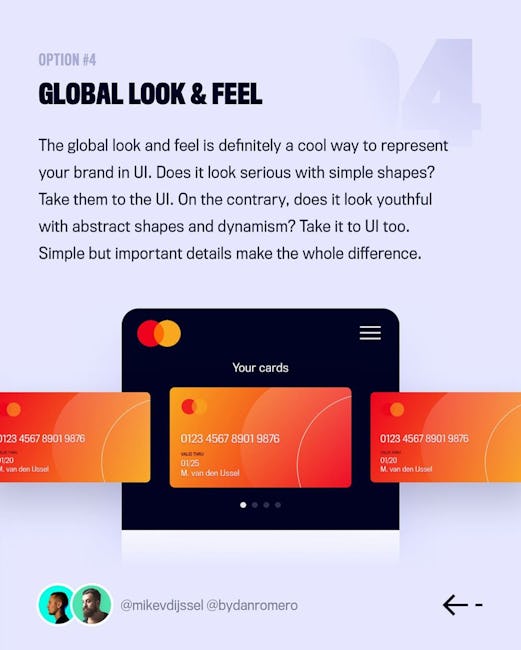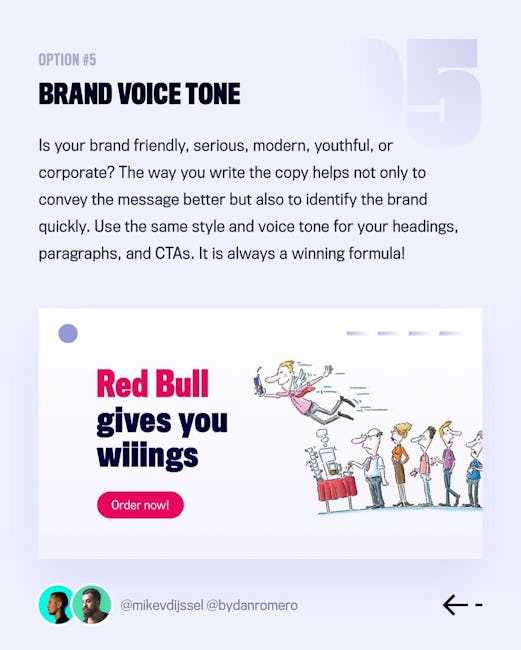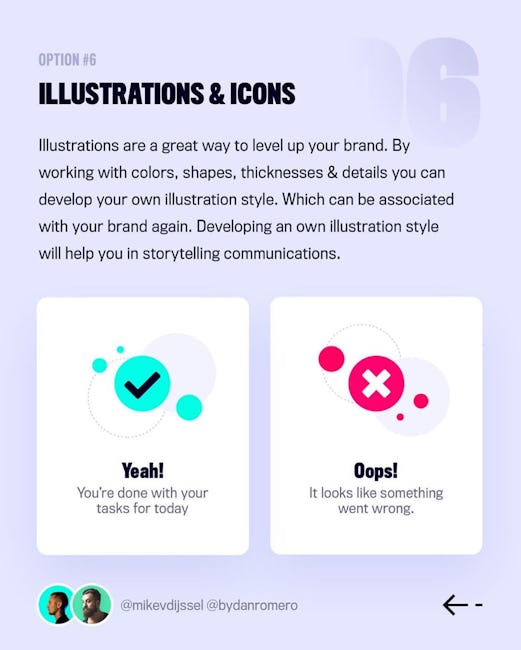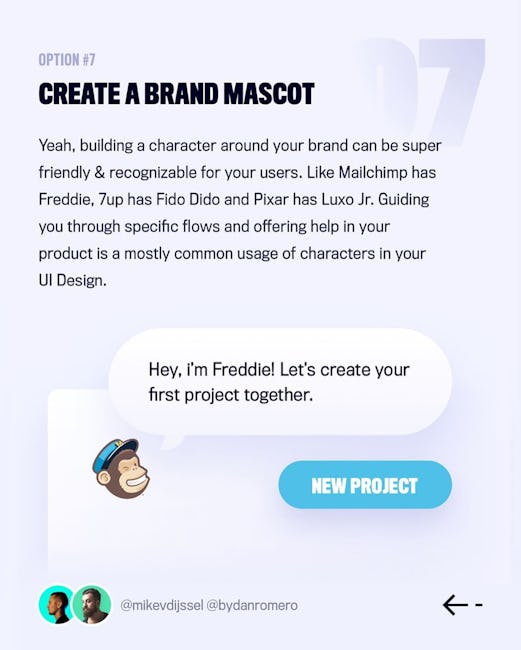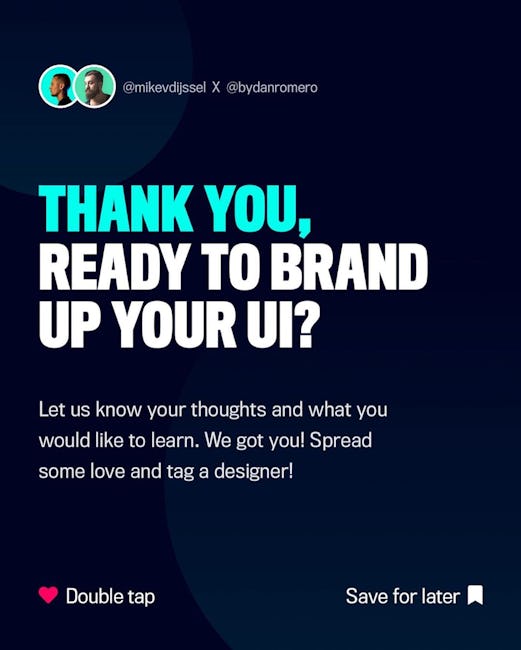 7 WAYS TO (AND WHY) REPRESENT A BRAND IN YOUR Ul DESIGN
CAN YOU MAKE
THE LOGO BIGGER?
We can create beautiful UI's, but when a brand isn't represented well enough, the client will definitely ask you to make the logo bigger. To avoid this discussion (believe us, you don't want this discussion), you mostly need to represent the brand more in the product. How? We got you, swipe!
BRAND COLORS
Colors are an extremely important design fundamental in your UI. Colors do not only increases the overall experience and influencing decisions, but also represent a specific brand. Colors are usually, along with the logo, the first association with a brand inside an interface.
BRAND ASSETS
One of the first brand associations a user will perceive in a digital product is because of the logo. Brand assets are part of the branding, and will be applied on all different types of online and offline communications. The logo iS a fundamental to create associations by the overall experience.
TYPOGRAPHY
Typography speaks for itself and iS one of the most fundamental elements to represent a brand in UI. You can be super flexible using a font family depending on the context, but always try to tie to the same formats you use in your global brand guidelines.
GLOBAL LOOK & FEEL
The global look and feel is definitely a cool way to represent your brand in UI. Does it look serious with simple shapes? Take them to the UI. On the contrary, does it look youthful with abstract shapes and dynamism? Take it to UI too. Simple but important details make the whole difference.
BRAND VOICE TONE
Is your brand friendly, serious, modern, youthful, or corporate? The way you write the copy helps not only to convey the message better but also to identify the brand quickly. Use the same style and voice tone for your headings, paragraphs, and CTAs. It is always a winning formula!
ILLUSTRATIONS & ICONS
Illustrations are a great way to level up your brand. By working with colors, shapes, thicknesses & details you can develop your own illustration style. Which can be associated with your brand again. Developing an own illustration style will help you in storytelling communications.
CREATE A BRAND MASCOT
Yeah, building a character around your brand can be super friendly & recognizable for your users. Like Mailchimp has Freddie, 7up has Fido Dido and Pixar has Luxo Jr. Guiding you through specific flows and offering help in your product is a mostly common usage of characters in your UI Design.
THANK YOU,
READY TO BRAND
UP YOUR UI?
Let us know your thoughts and what you would like to learn. We got you! Spread some love and tag a designer!
More booklets by Mike V Dijssel
More Design booklets
Your recently viewed booklets
See all booklets