Booklet
7 UX Design Lessons Learned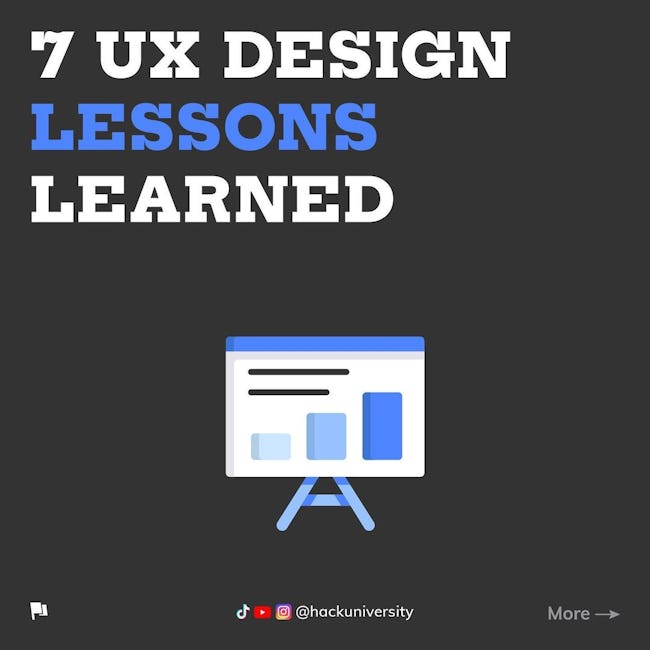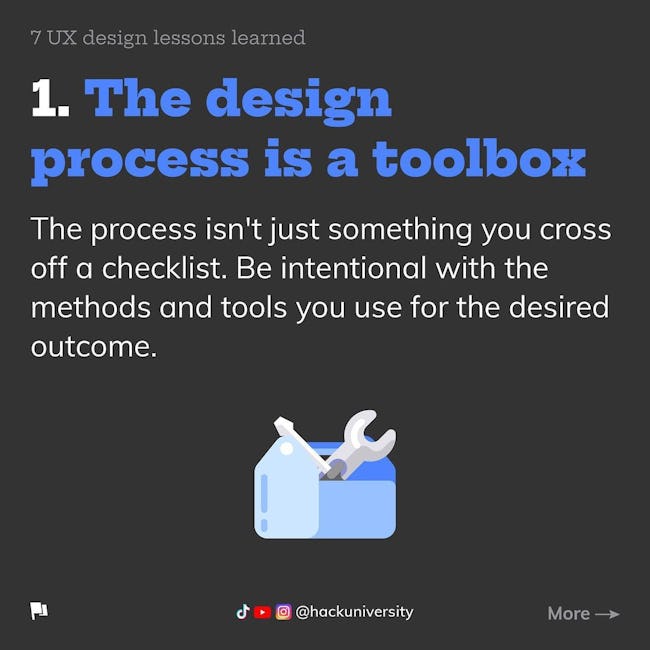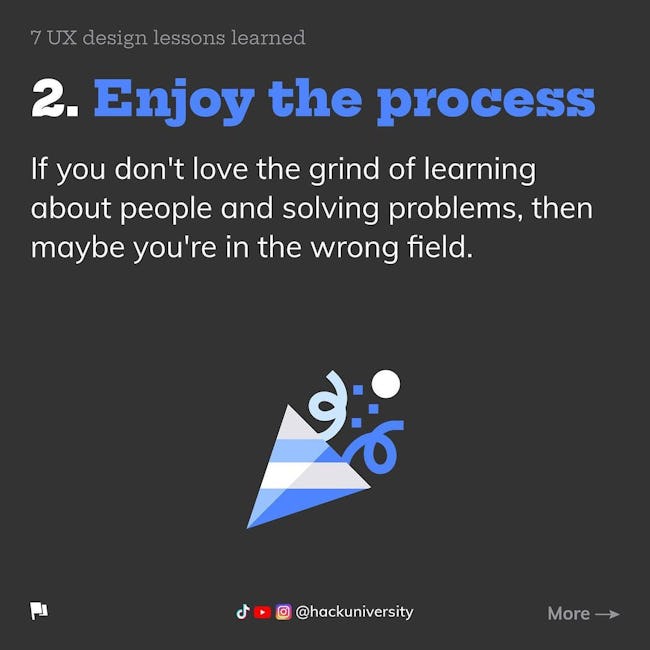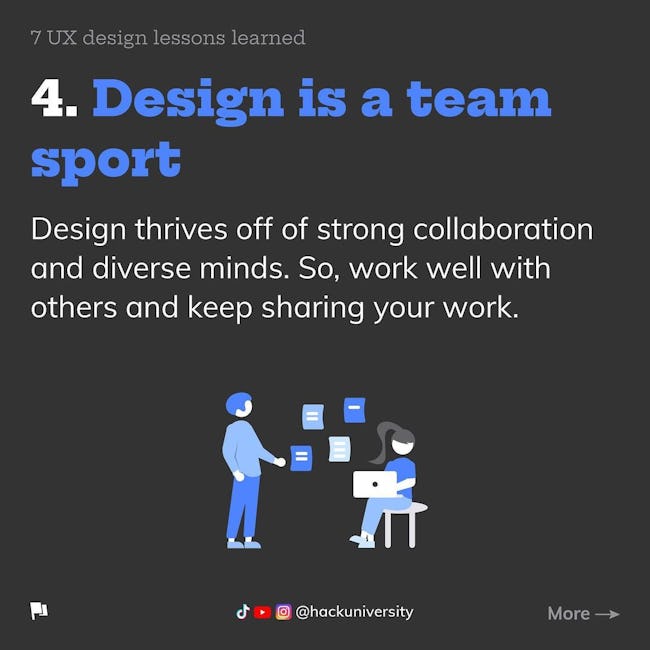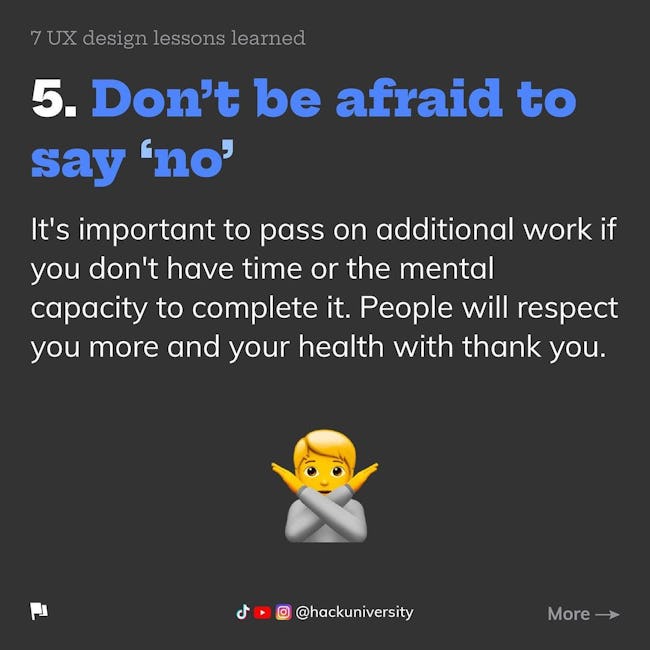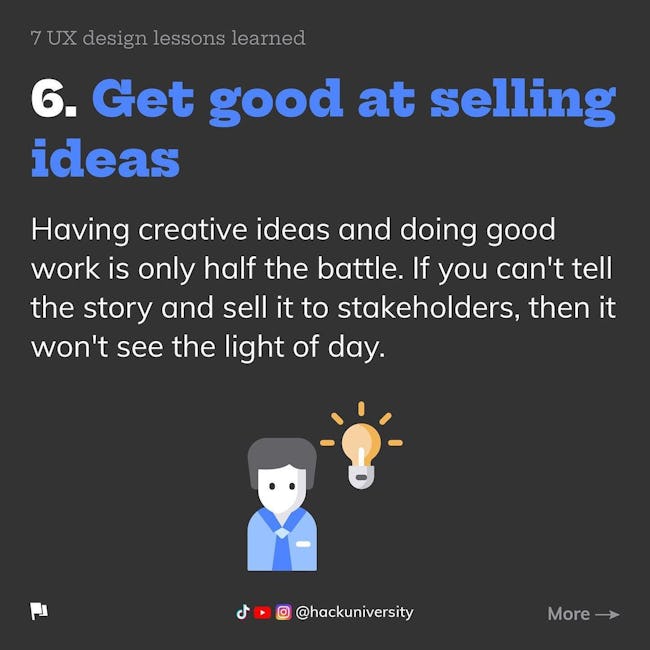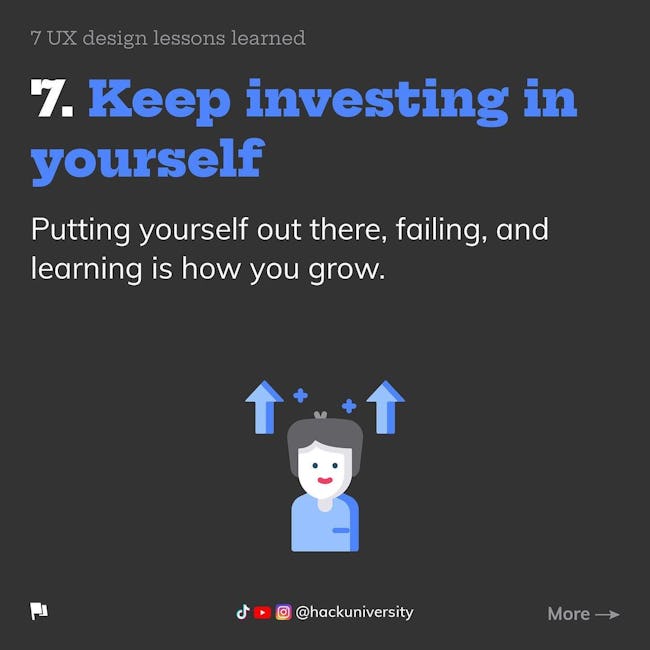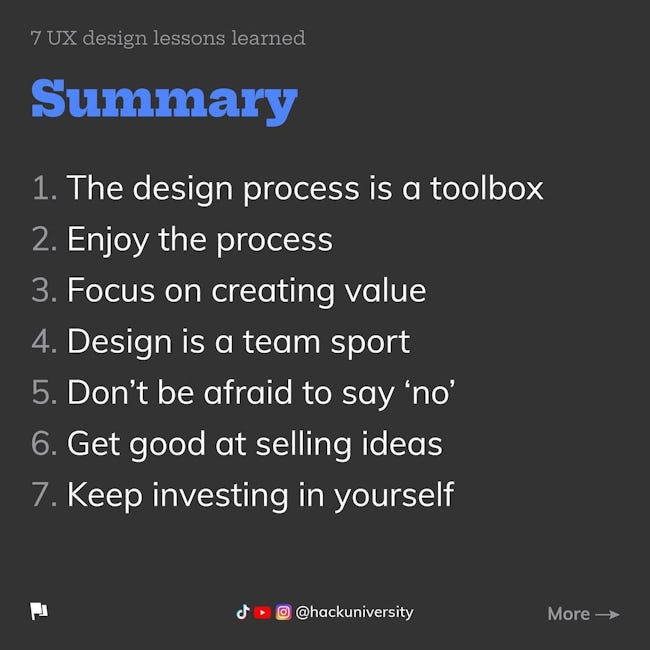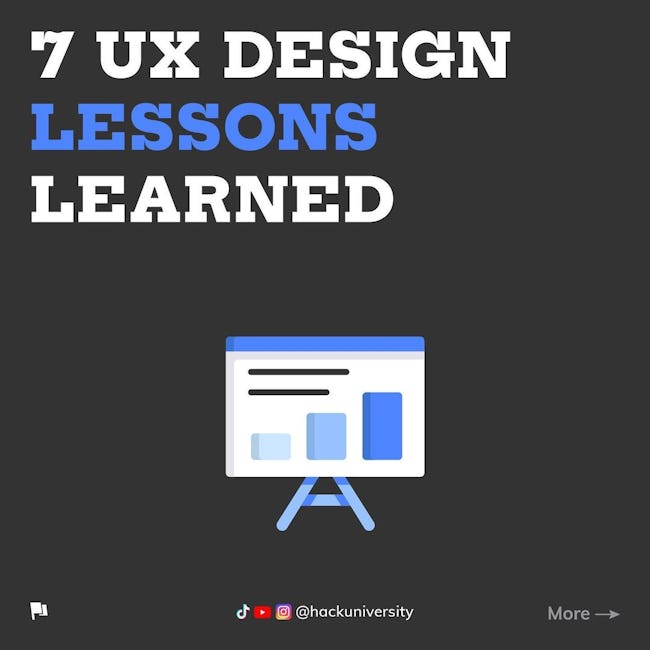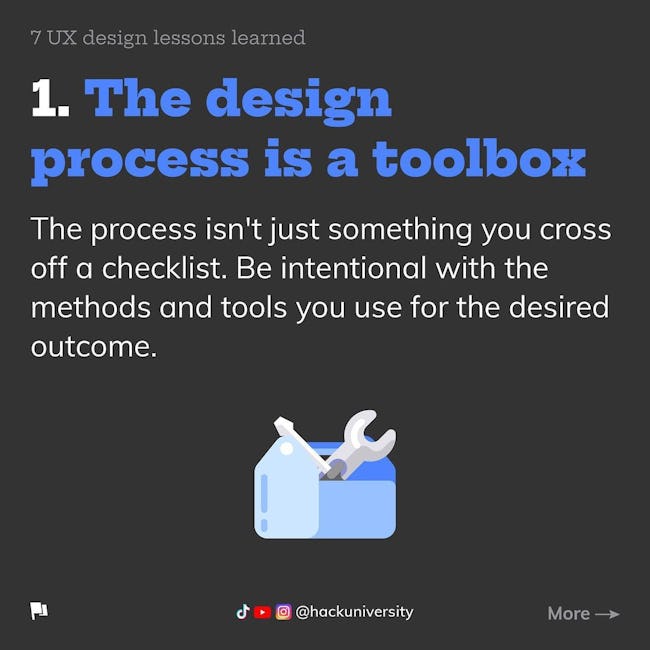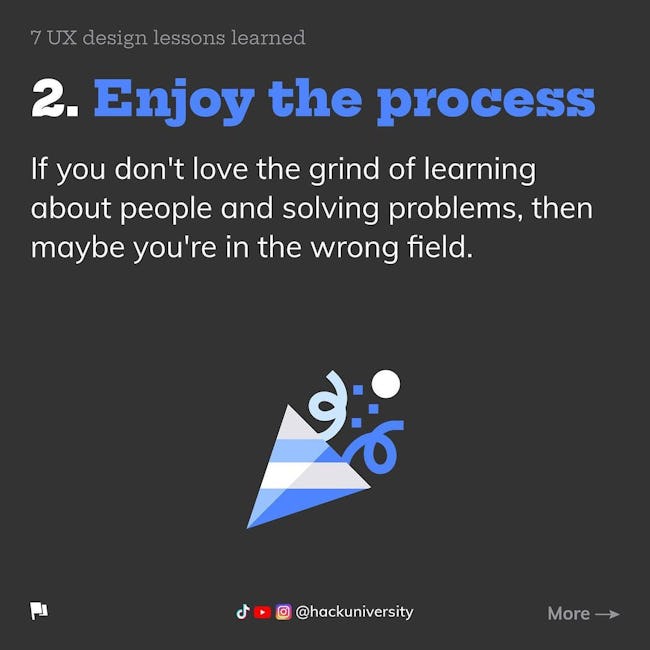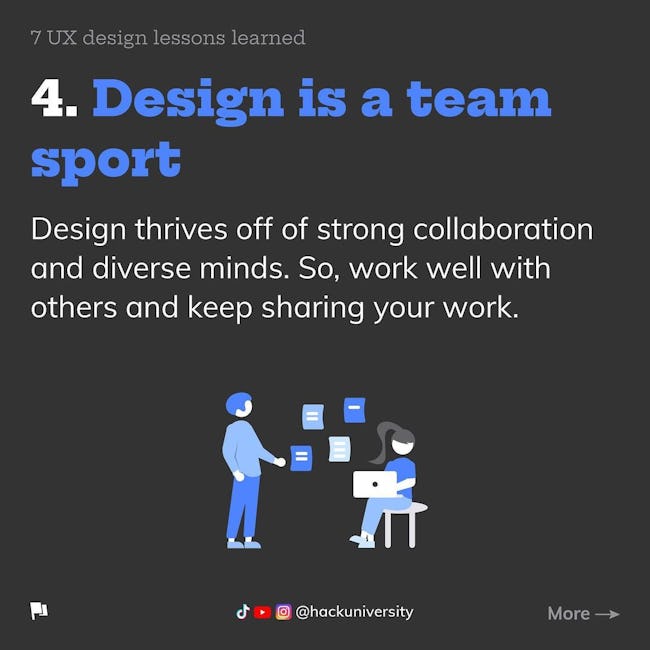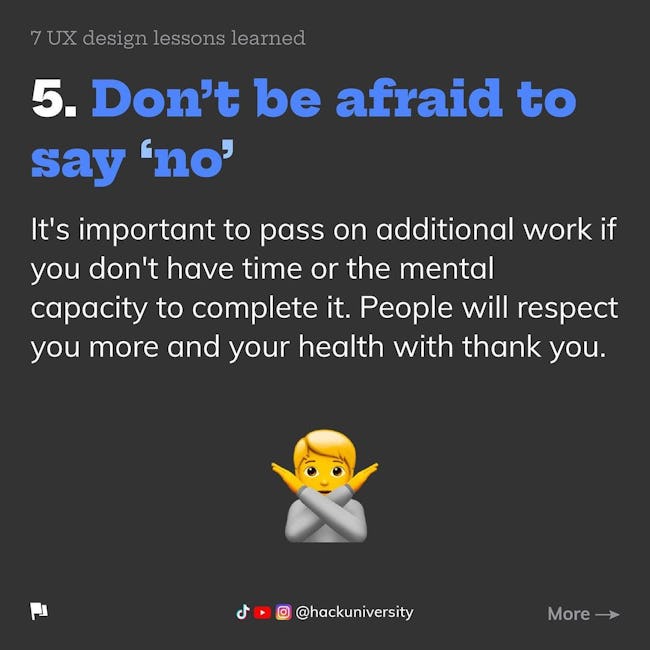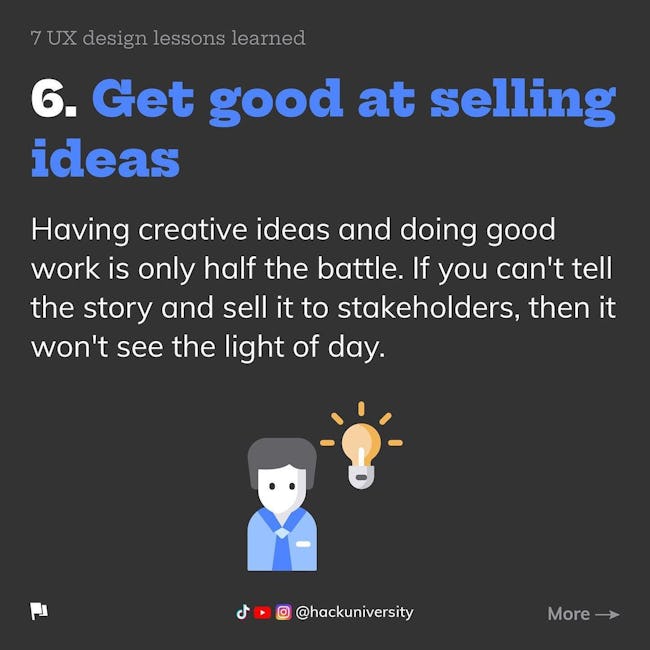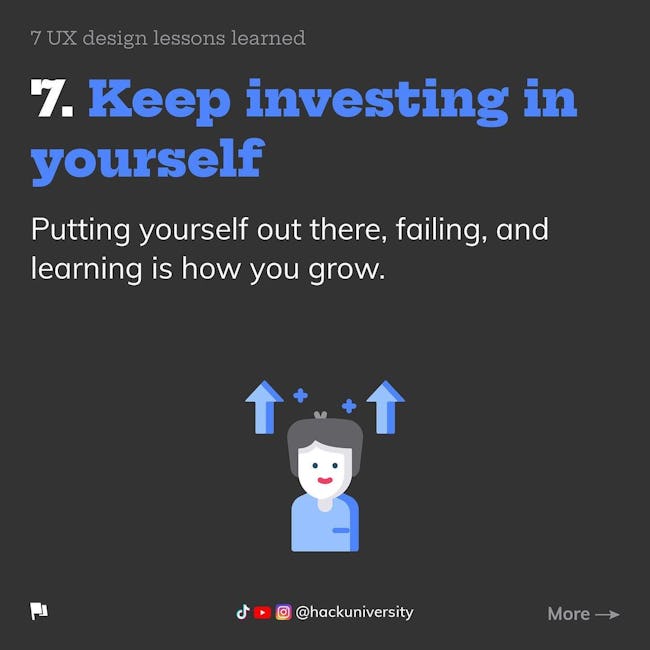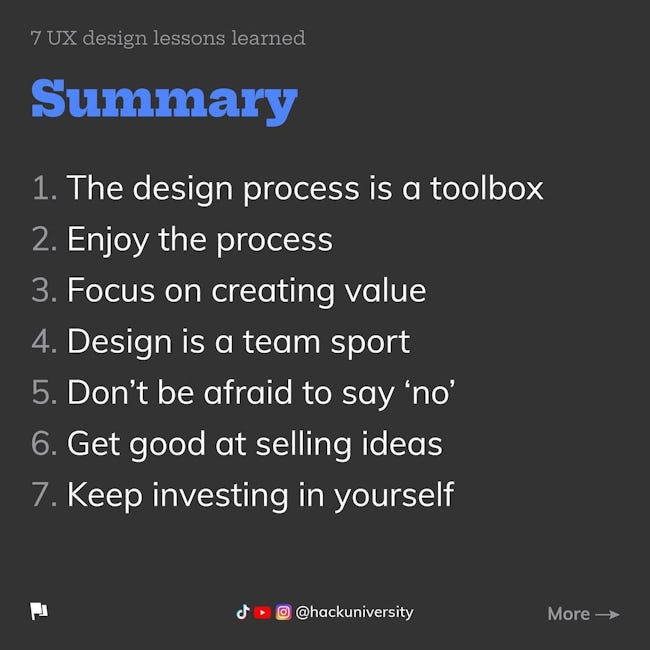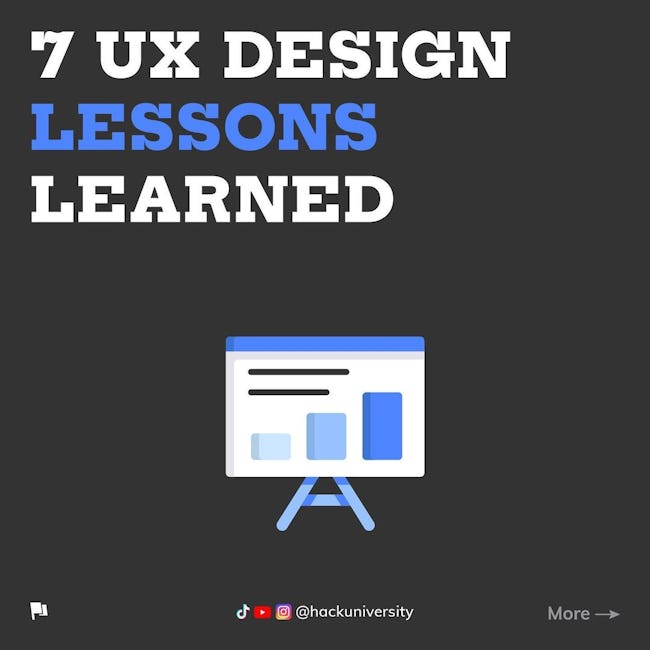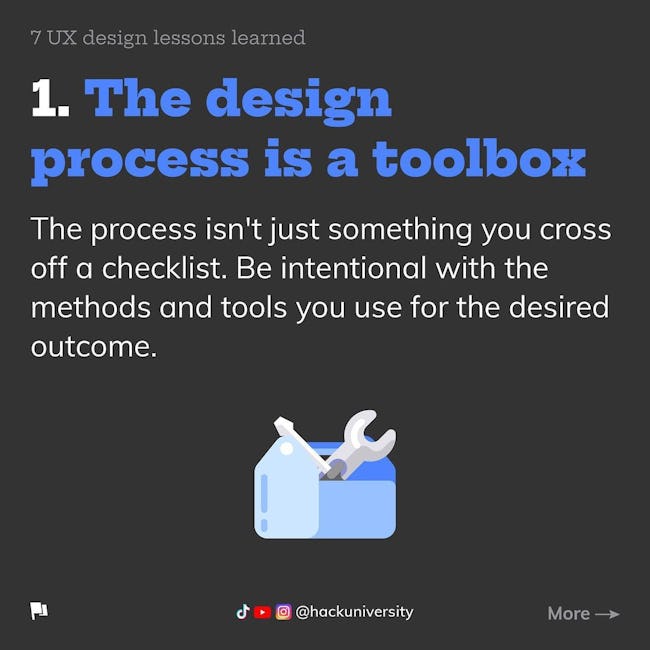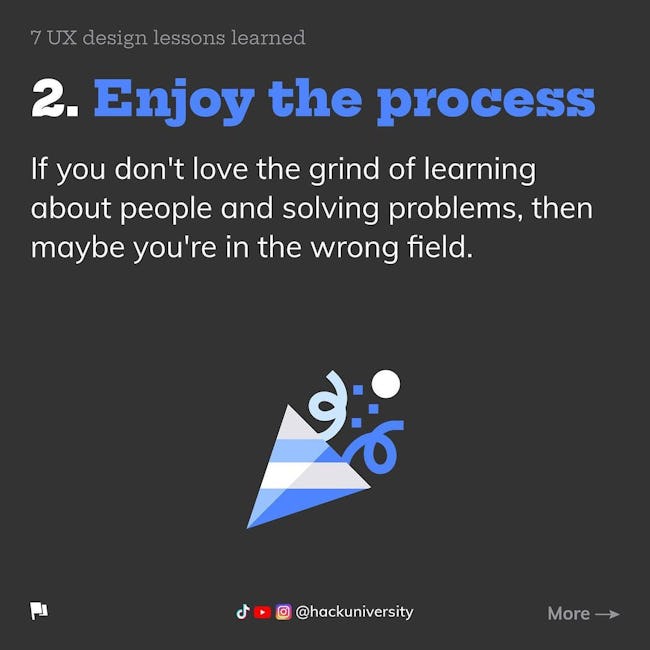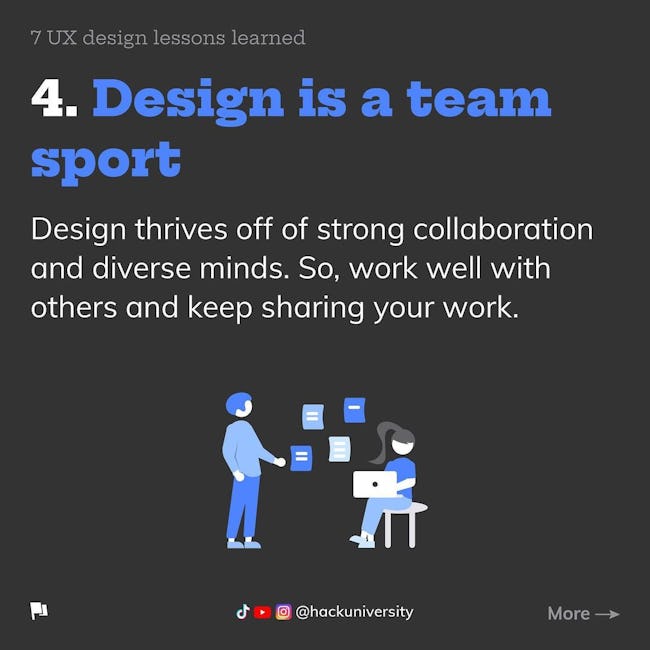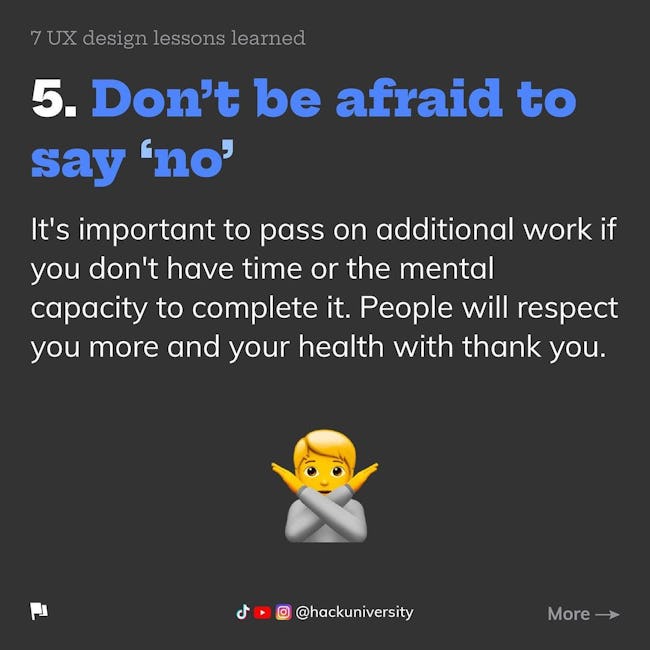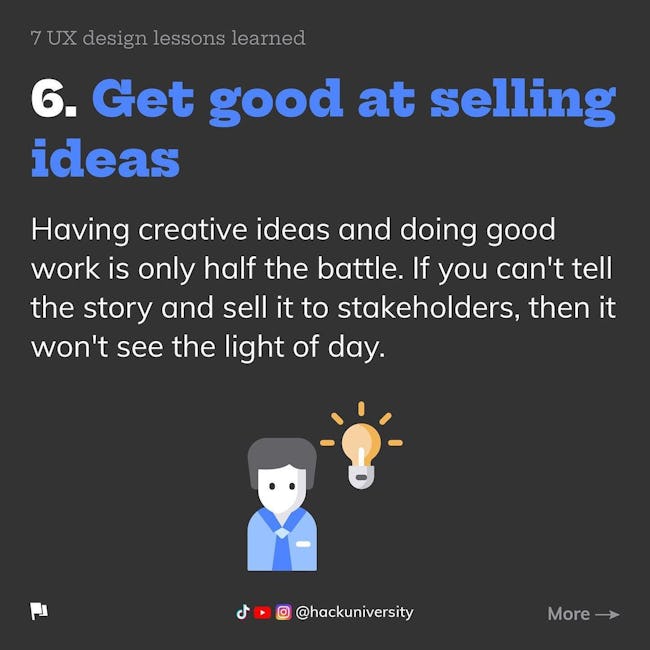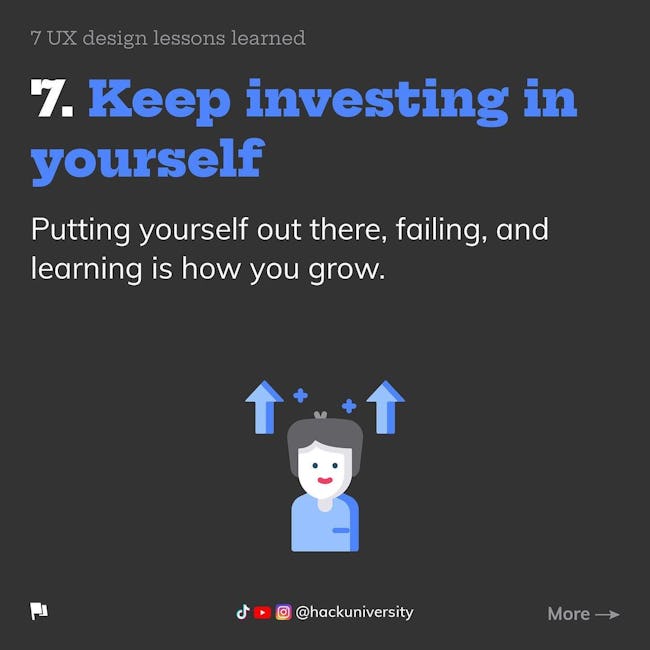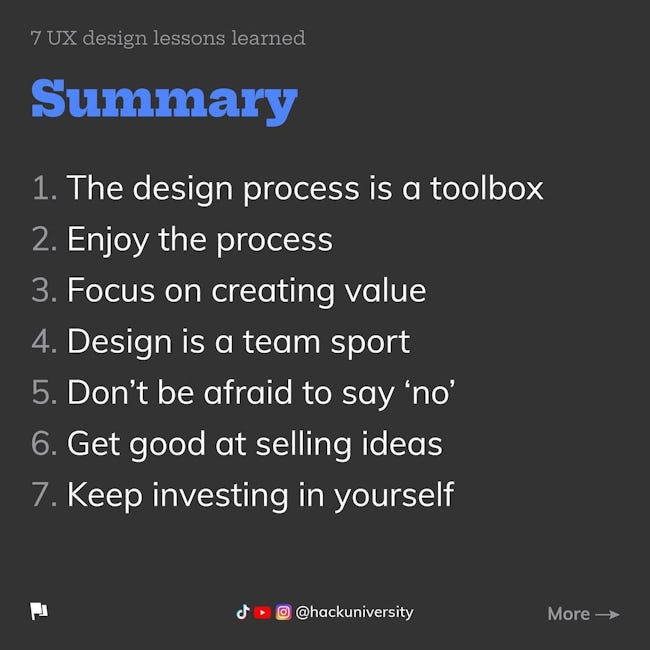 7 UX DESIGN LESSONS LEARNED
1. The design process is a toolbox
The process isn't just something you cross off a checklist. Be intentional with the methods and tools you use for the desired outcome.
2. Enjoy the process
If you don't love the grind of learning about people and solving problems, then maybe you're in the wrong field.
3. Focus on creating value
Focus on creating value for your team and your customers. NOT on wireframes and prototypes.
4. Design is a team sport
Design thrives off of strong collaboration and diverse minds. So, work well with others and keep sharing your work.
5. Don't be afraid to say 'no'
It's important to pass o additional work if you don't have time or the mental capacity to complete it. People will respect you more and your health with thank you.
6. Get good at selling ideas
Having creative ideas and doing good work is only half the battle. If you can't tell the story and sell it to stakeholders, then it won't see the light of day.
7. Keep investing in yourself
Putting yourself out there, failing, and learning is how you grow.
Summary
1. The design process is a toolbox
2. Enjoy the process
3. Focus on creating value
4. Design is a team sport
5. Don't be afraid to say 'no'
6. Get good at selling ideas
7. Keep investing in yourself
More booklets by Hack University
More IT & Software booklets
Your recently viewed booklets
See all booklets