Booklet
7 Top Mobile Development Frameworks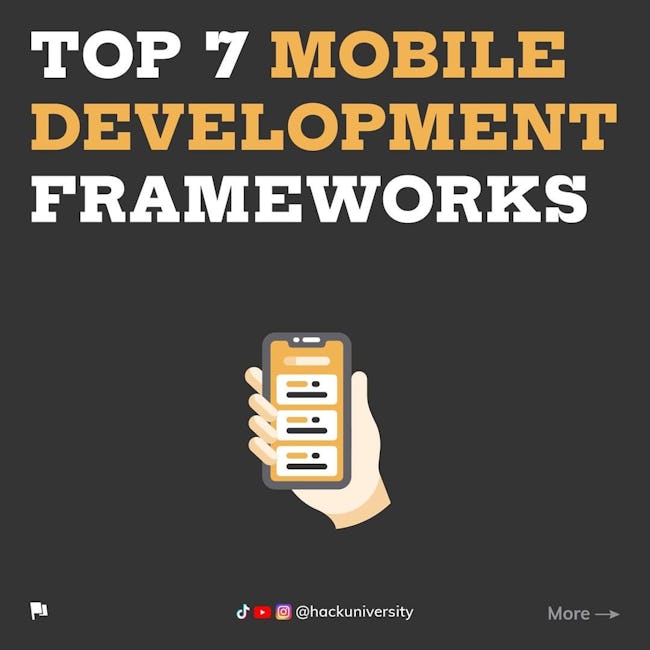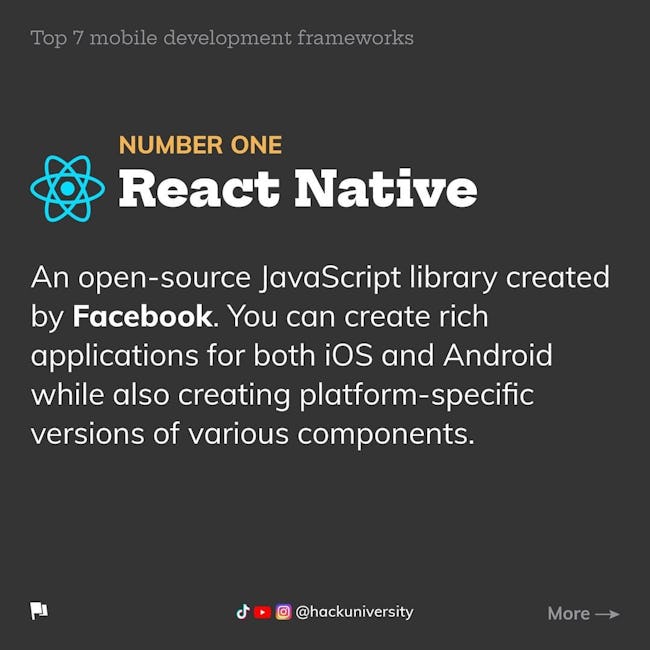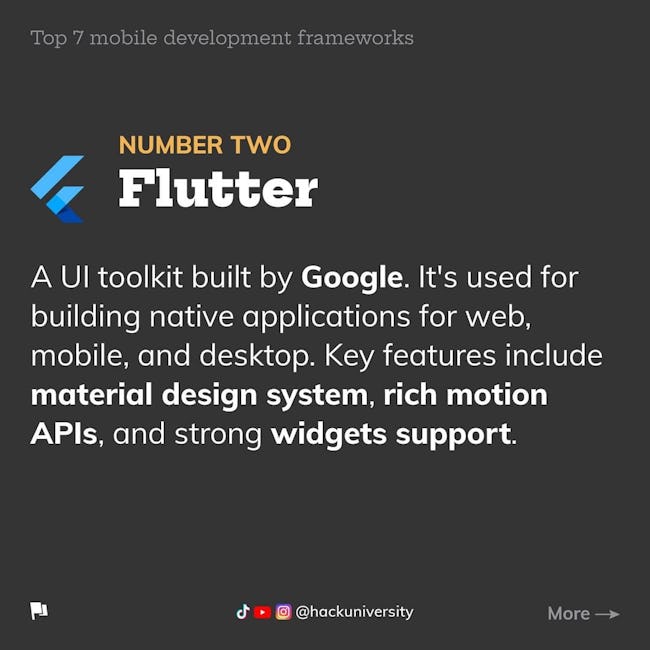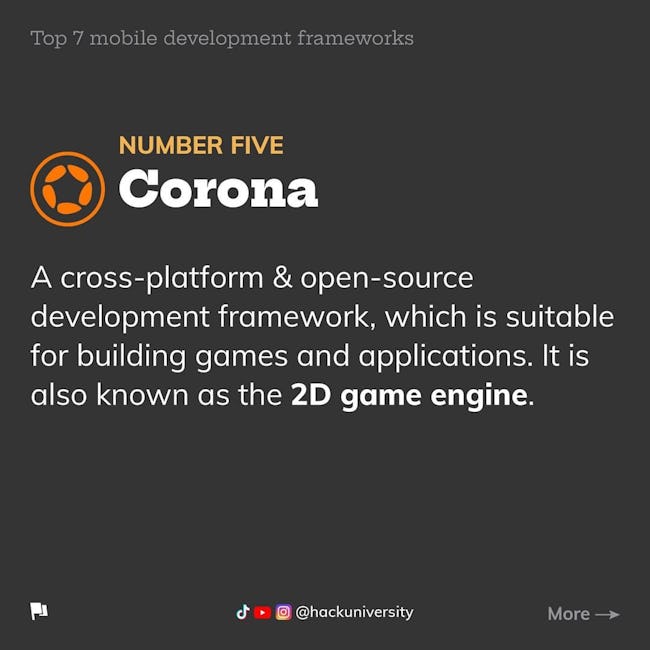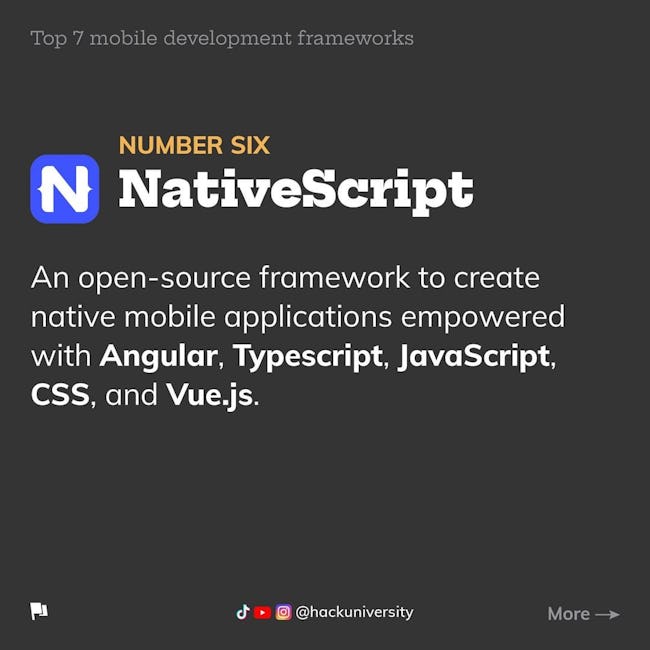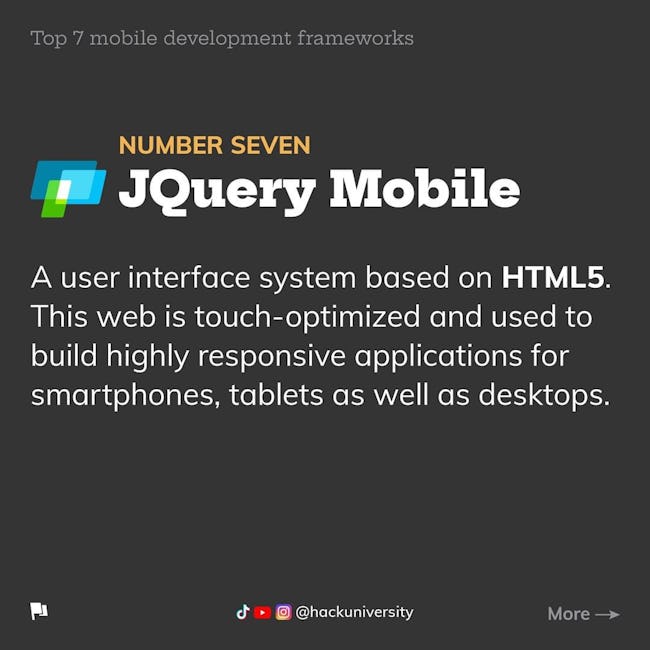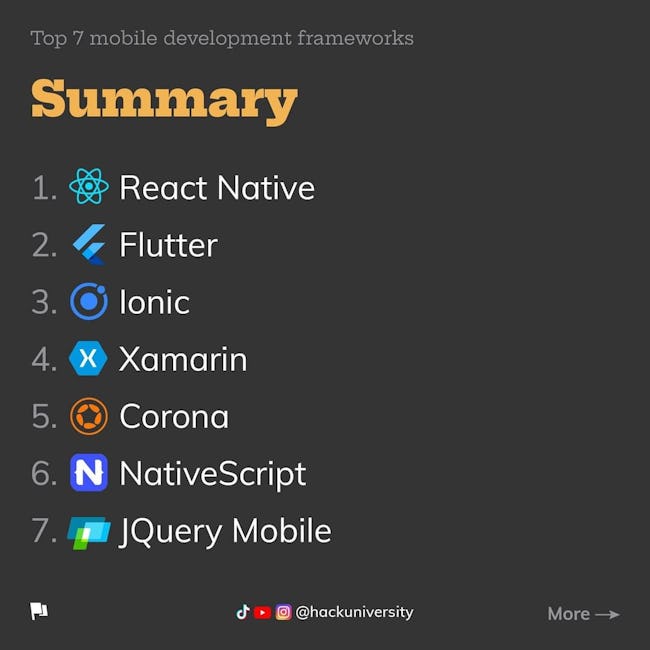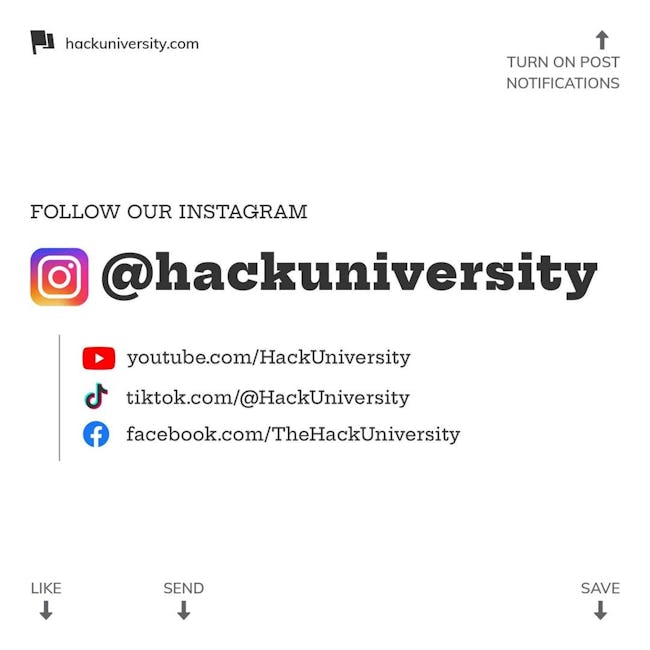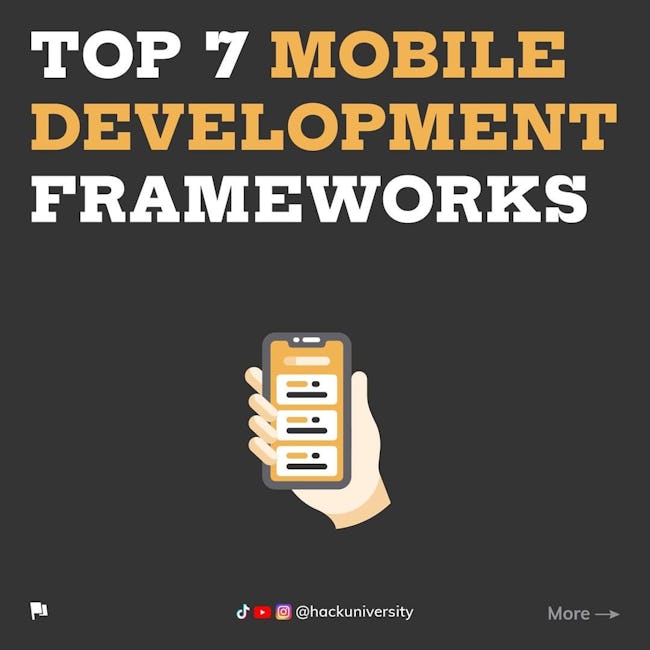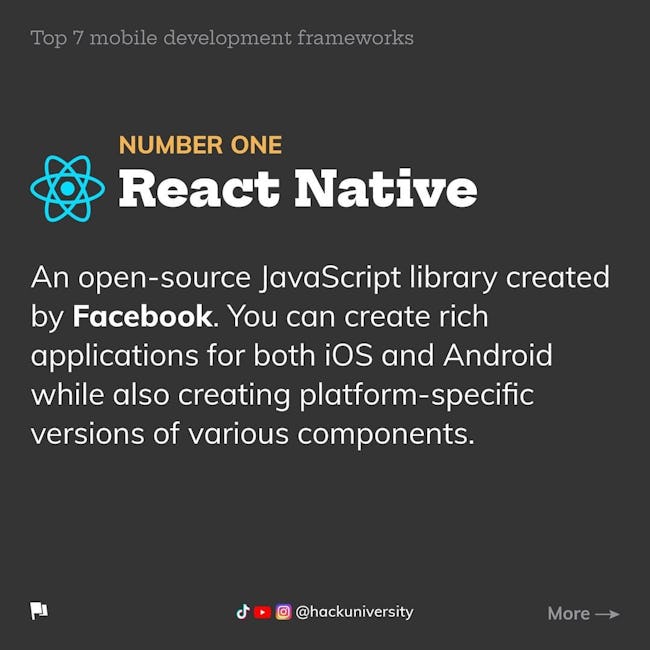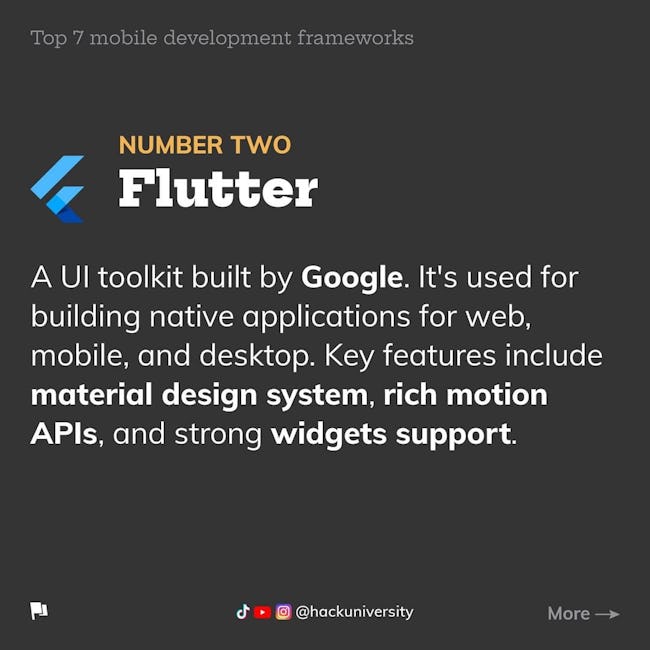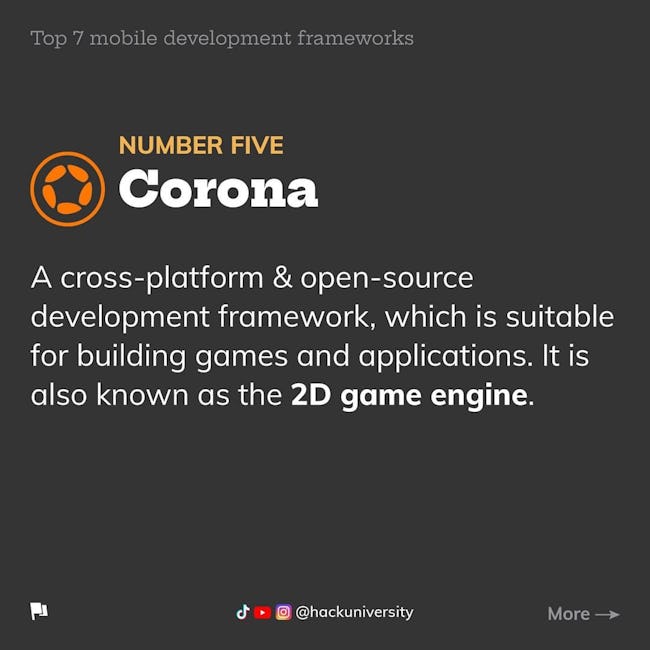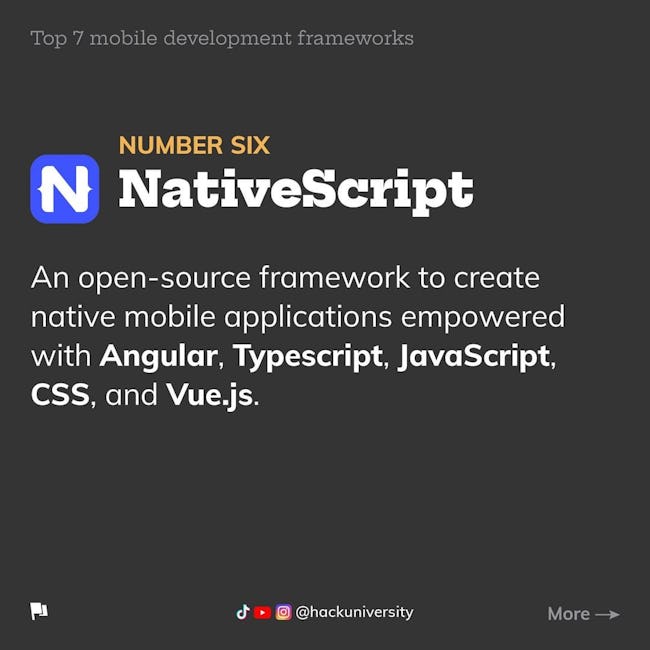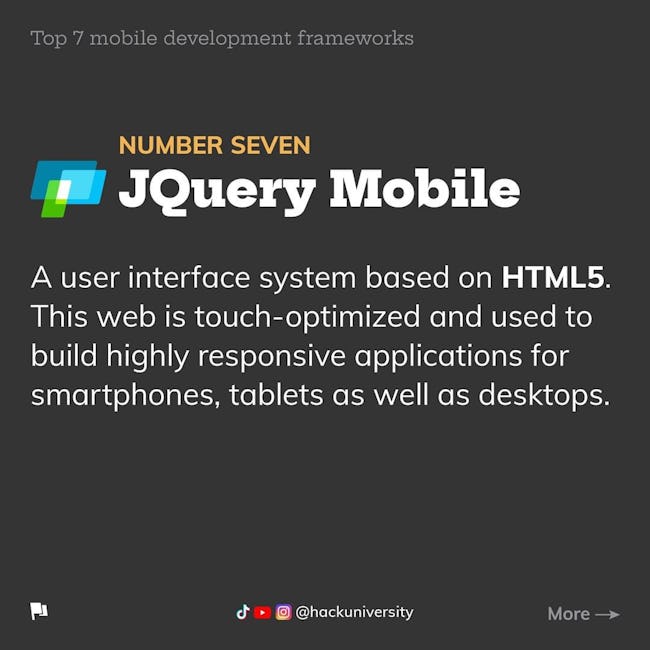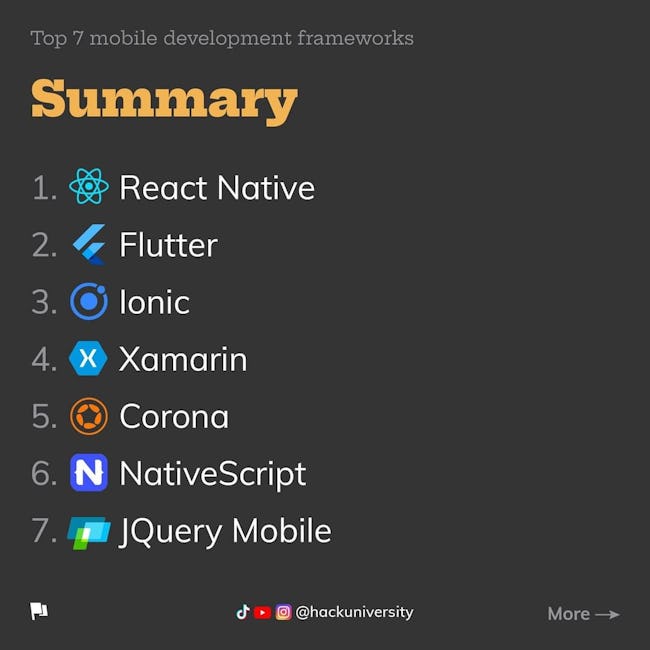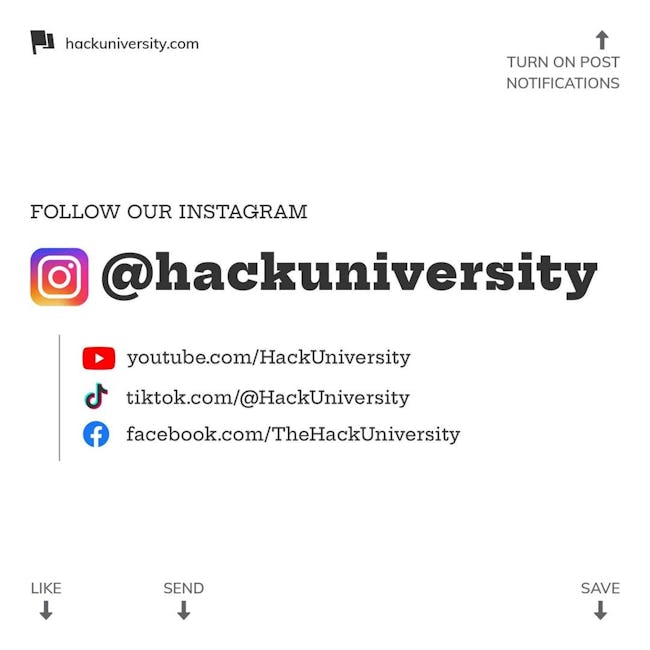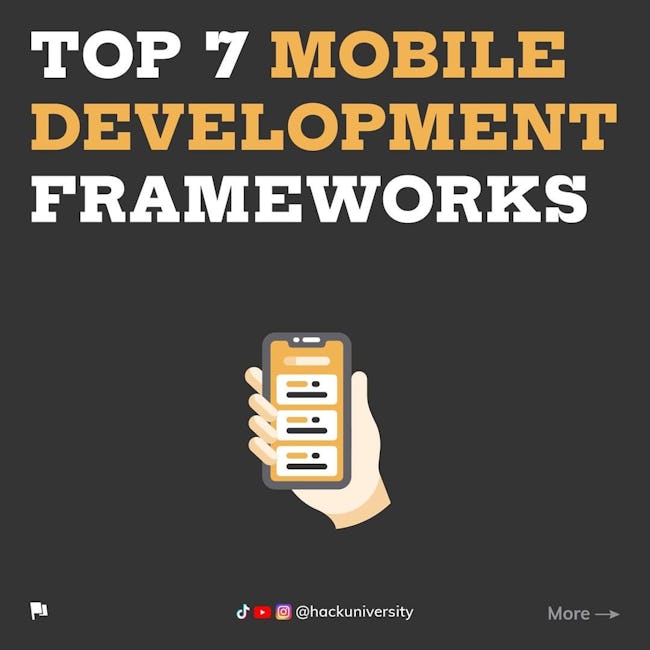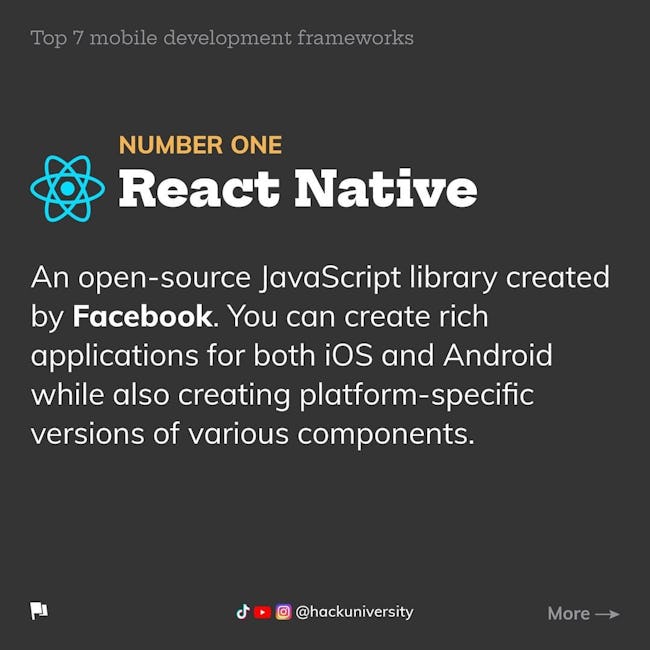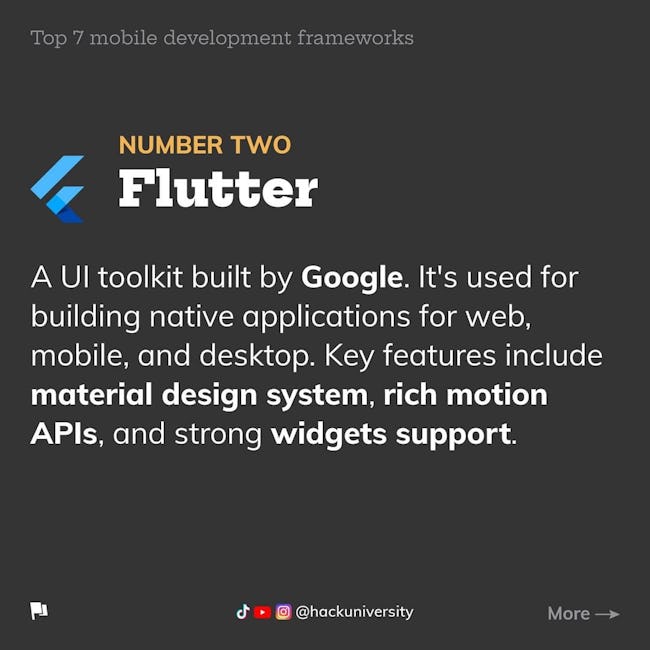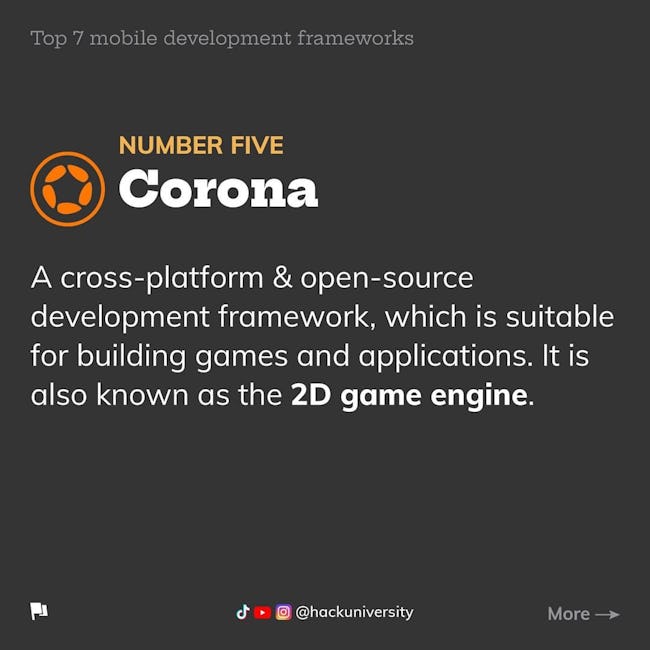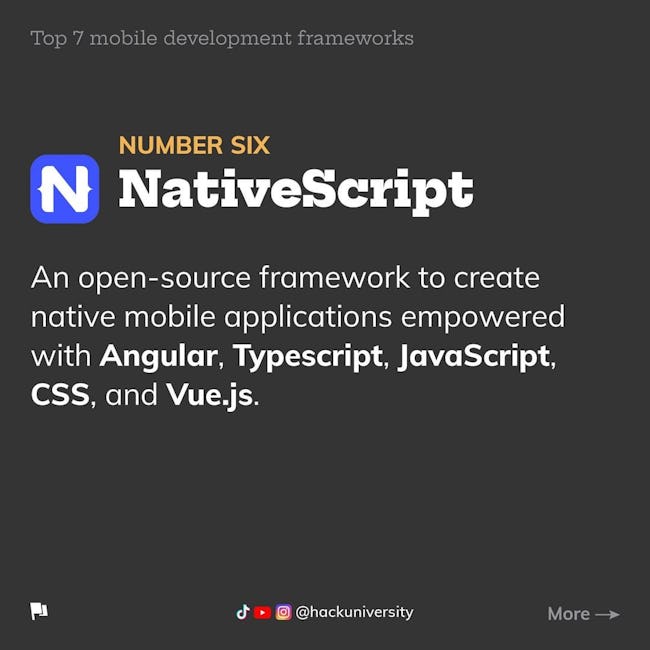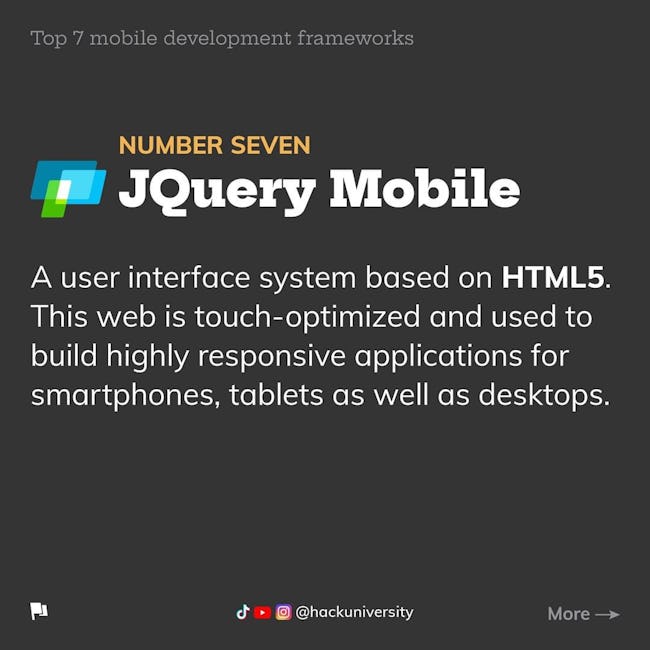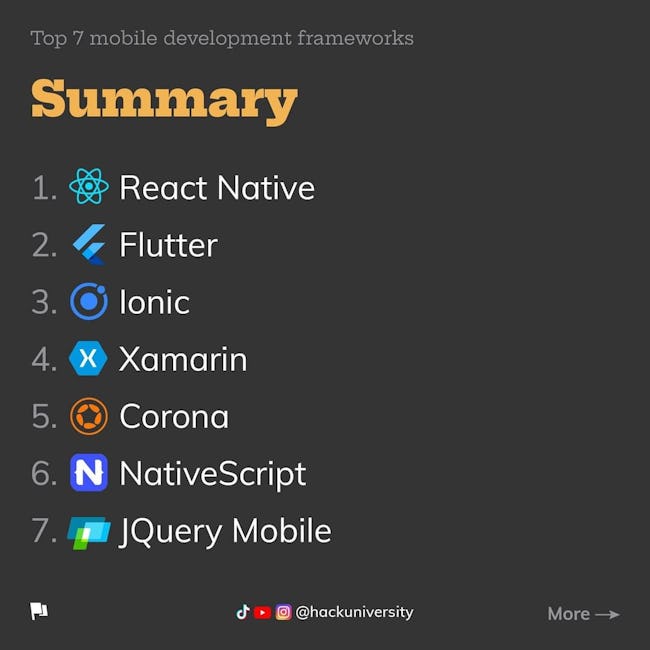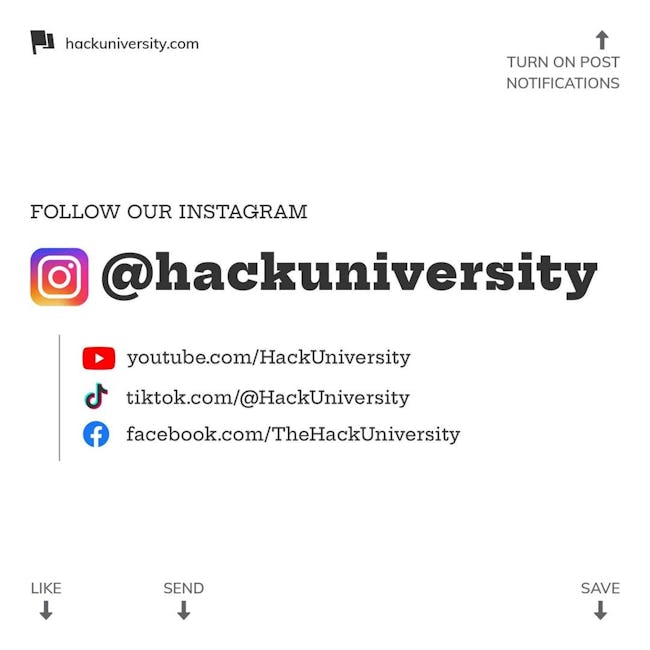 7 Top Mobile Development Frameworks
Number one: React Native
An open-source JavaScript library created by facebook. You can create rich applications both iOS and Android while also creating platform-specific versions of various components.
Number two: Flutter
A UI built by Google. It's used for building native applications for web, mobile, and desktop. Key features include material design system, rich motion APIs, and strong widgets support.
Number three: Ionic
Used for building interactive hybrid and progressive web apps along with across-platform apps, built by Drifty in 2013.
Number four: Xamarin
Based off .Net, this native platform was introduced by Microsoft. It offers a development ecosystem with backend, API, components, etc.
Number five: Corona
A cross-platform & open-source development framework, which is suitable for building games and applications. It is also known as the 2D game engine.
Number six: NativeScript
An open-source framework to create native mobile applications empowered with Angular, Typescript, JavaScript, CSS, and Vue.js.
Number seven: JQuery Mobile
A user interface system based on HTML5. This web is touch-optimized and used to build highly responsive applications for smartphones, tablets as well as desktops.
Summary:
React Native
Flutter
Ionic
Xamarin
Corona
NativeScript
JQuery Mobile
Follow instagram.com/hackuniversity
youtube.com/HackUniversity⁣
tiktok.com/@hackuniversity
facebook.com/TheHackUniversity
More booklets by Hack University
More IT & Software booklets
Your recently viewed booklets
See all booklets