Booklet
7 Things That Kills Your Carousel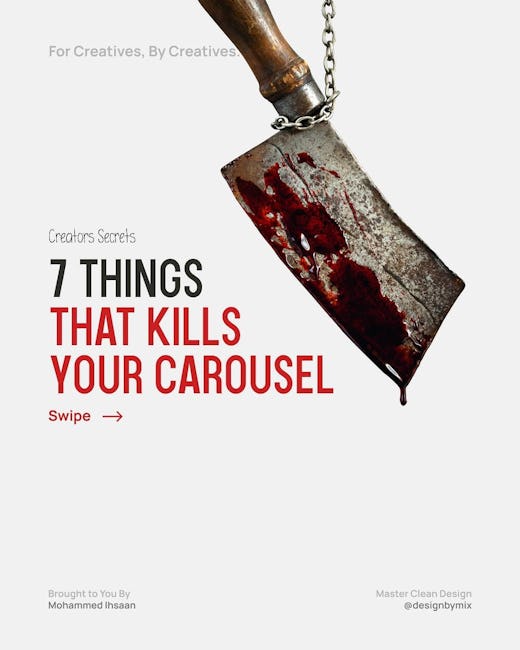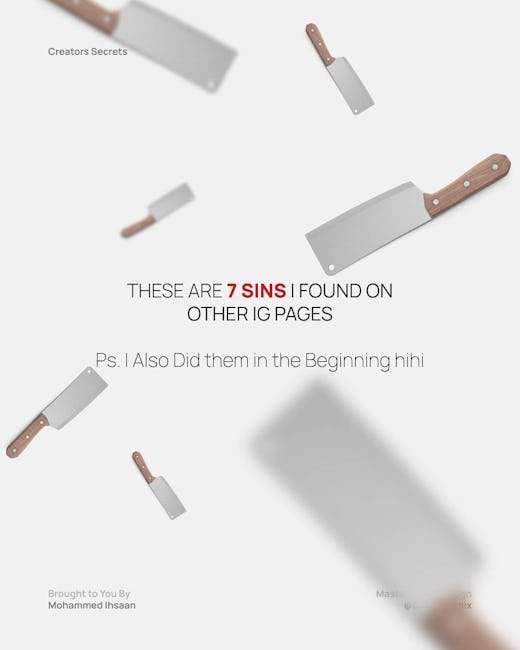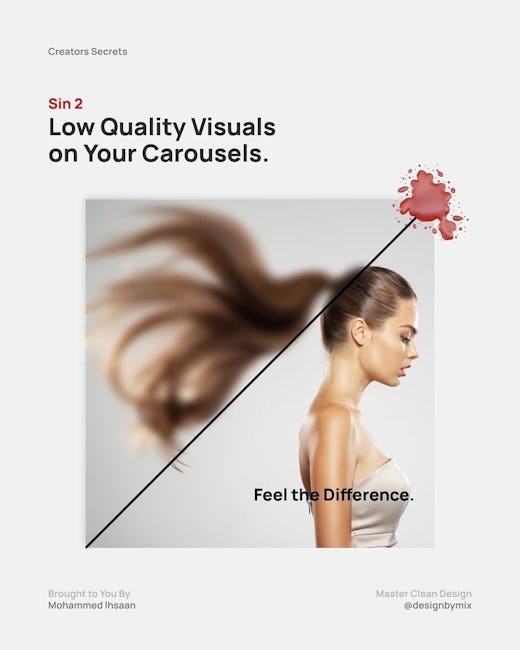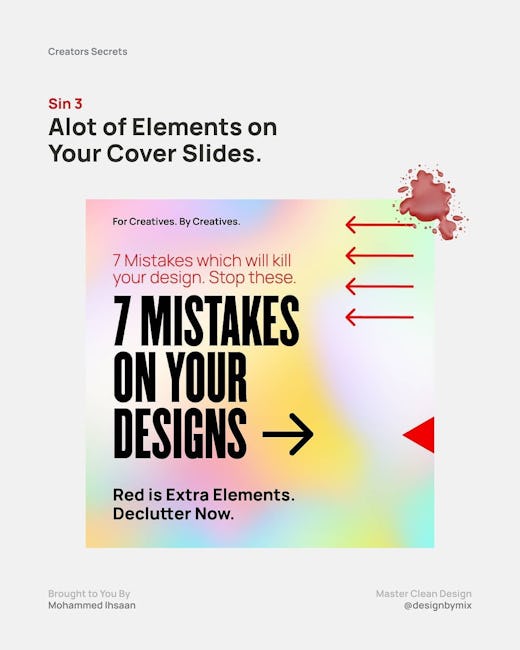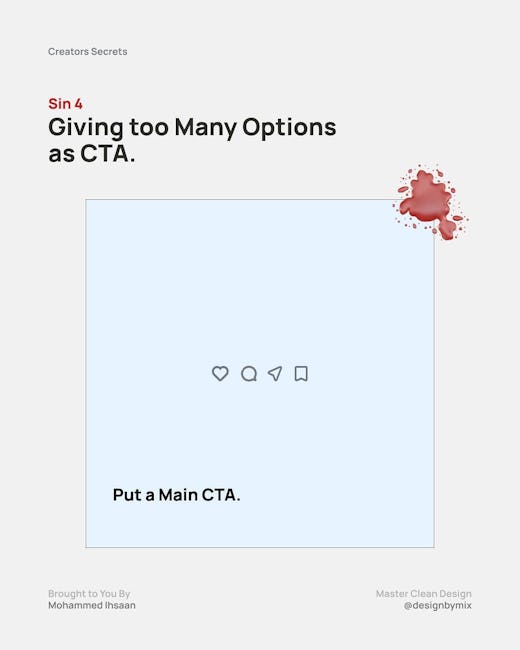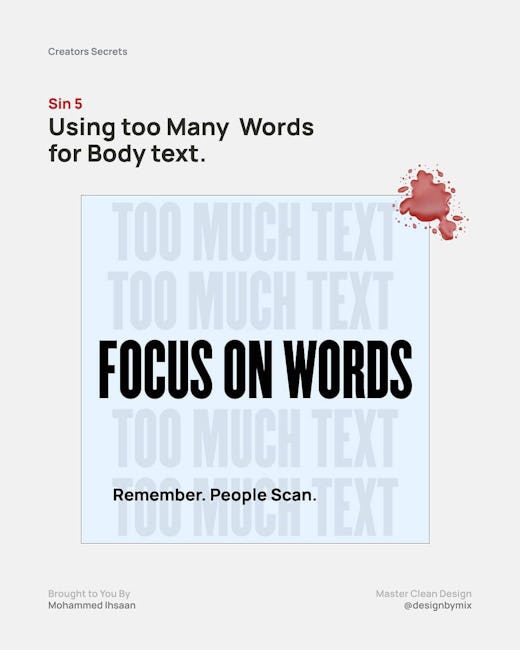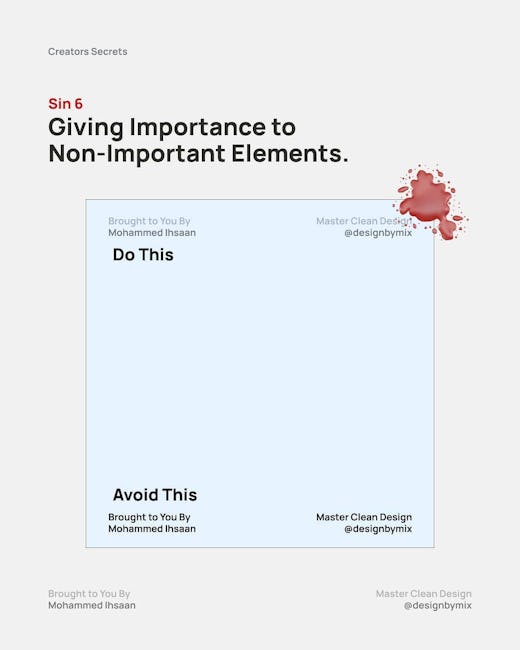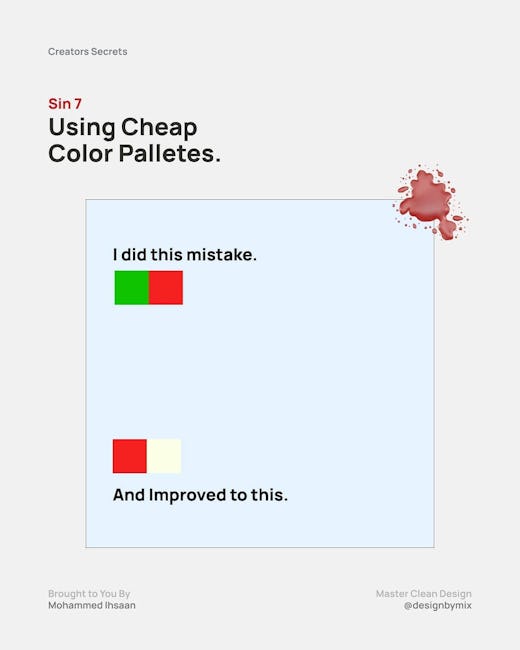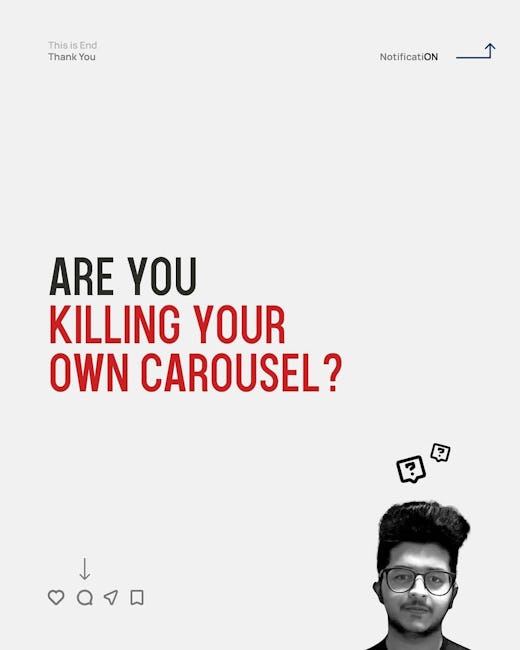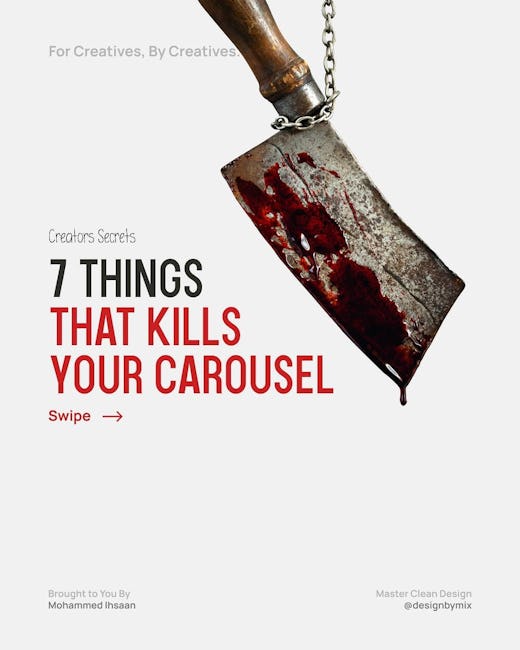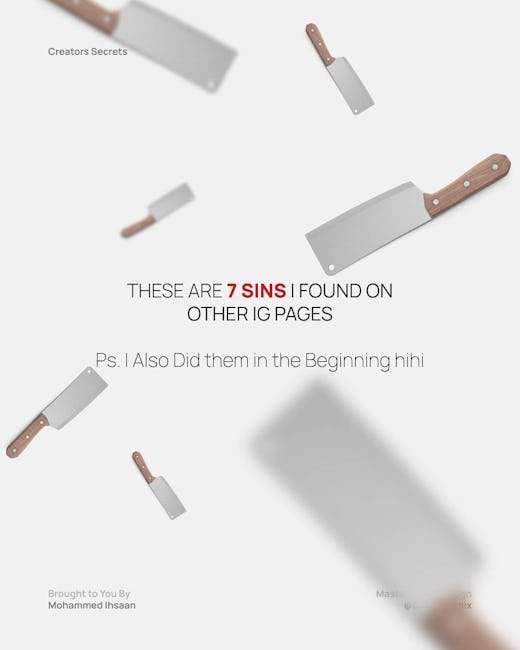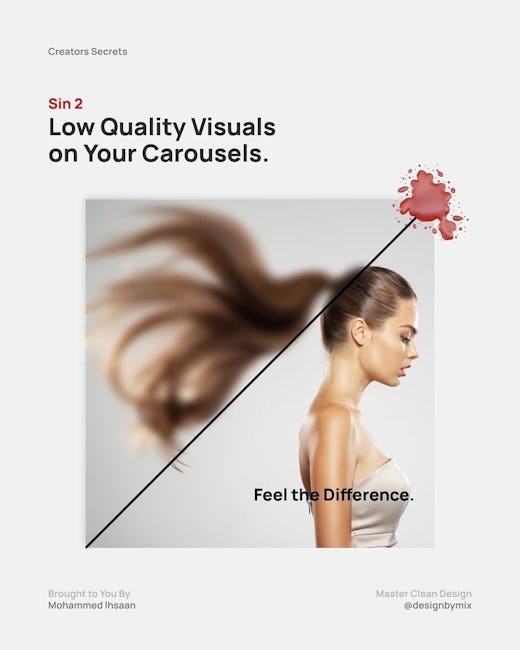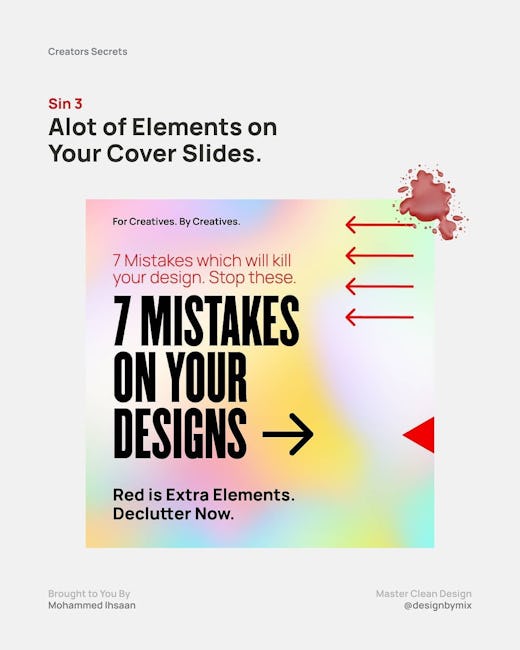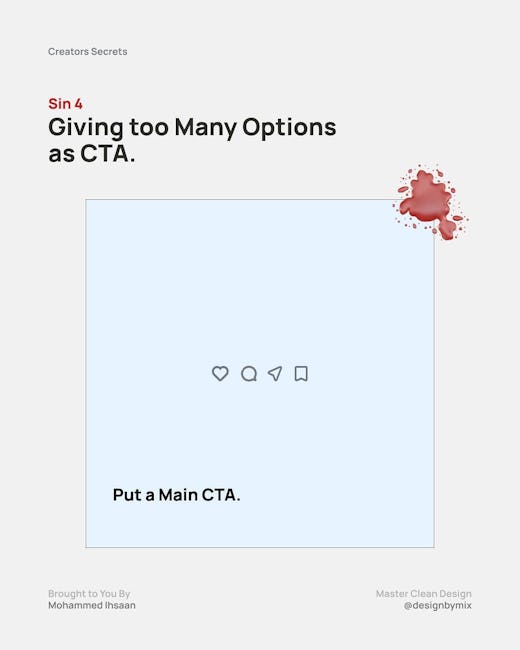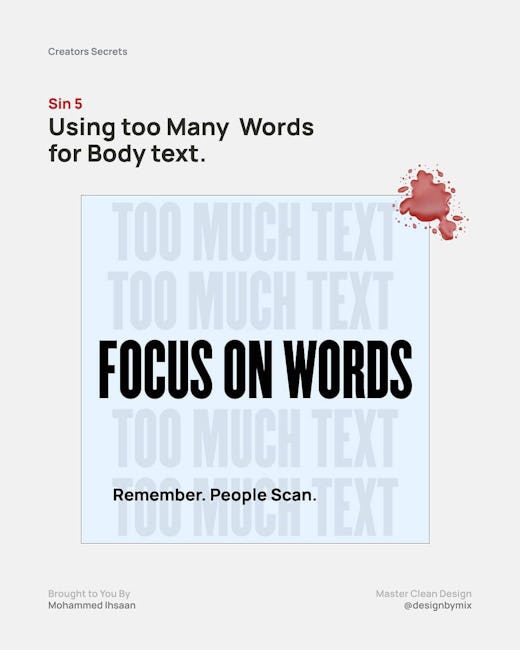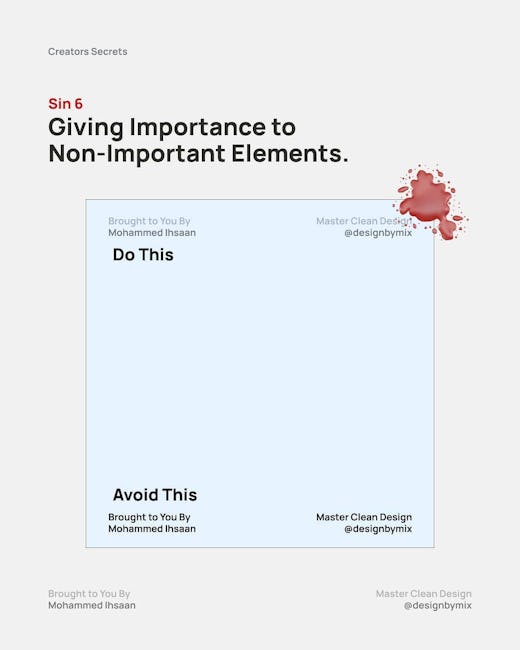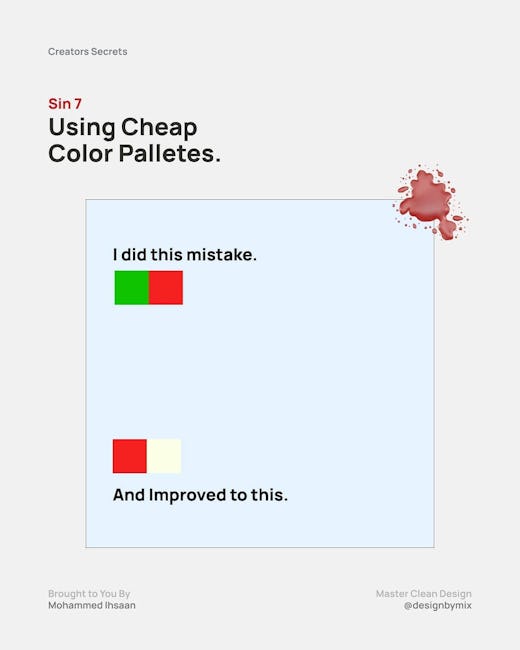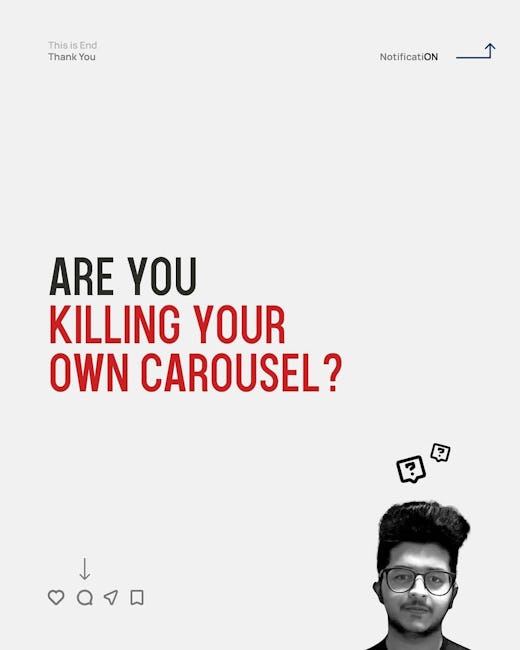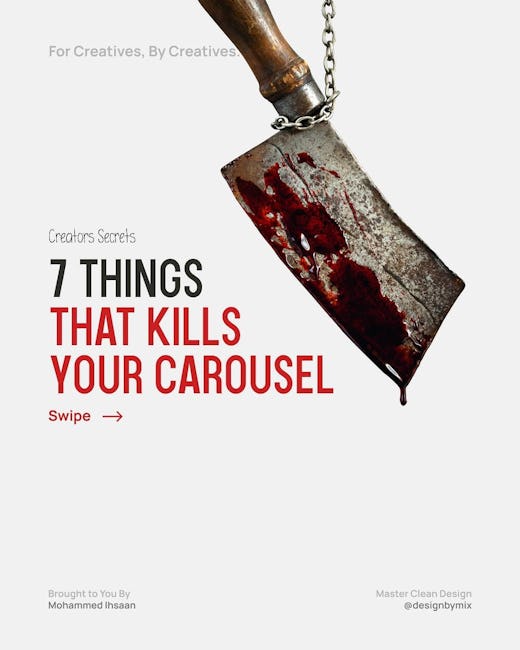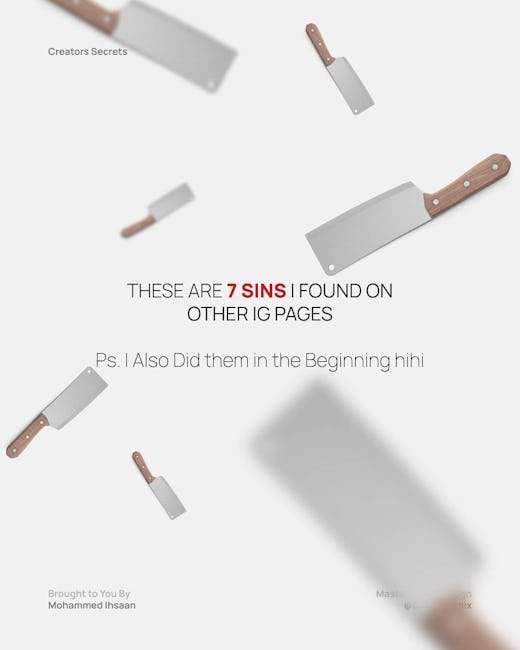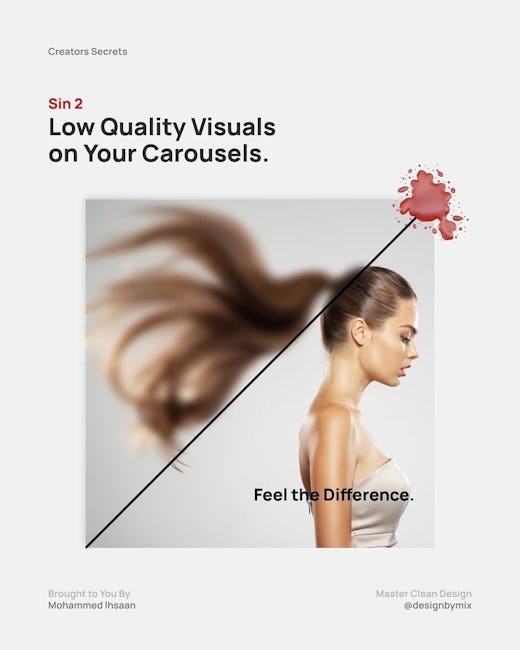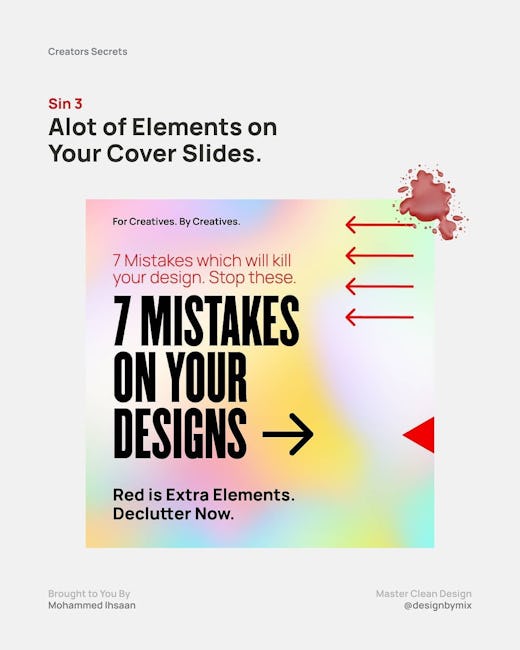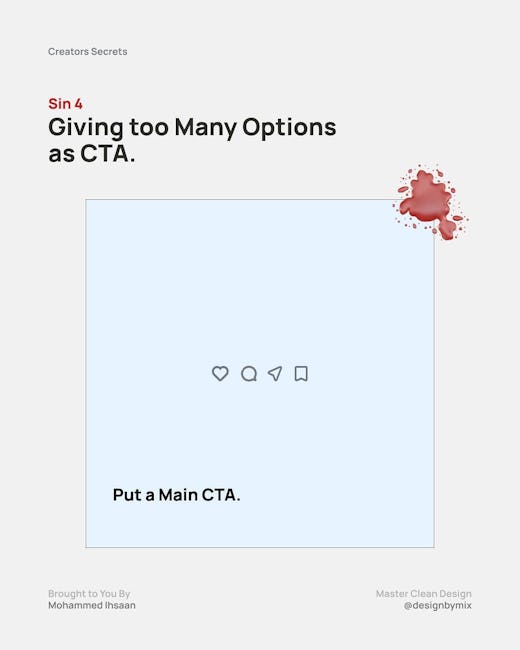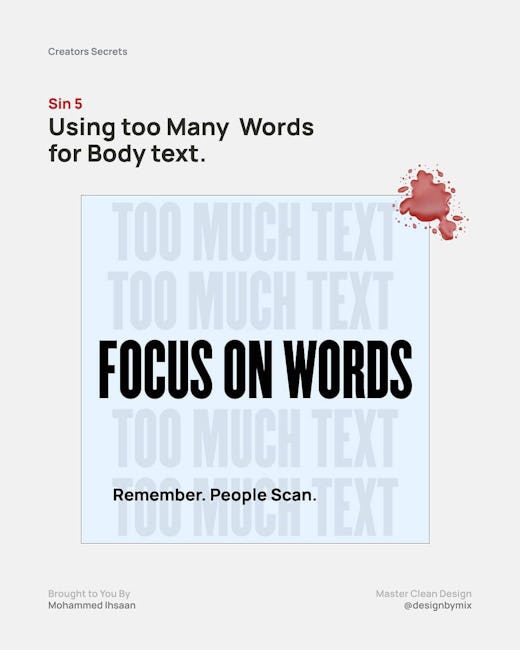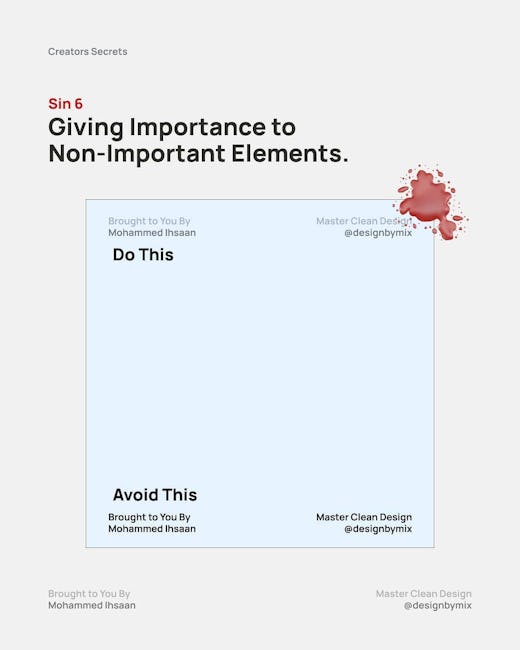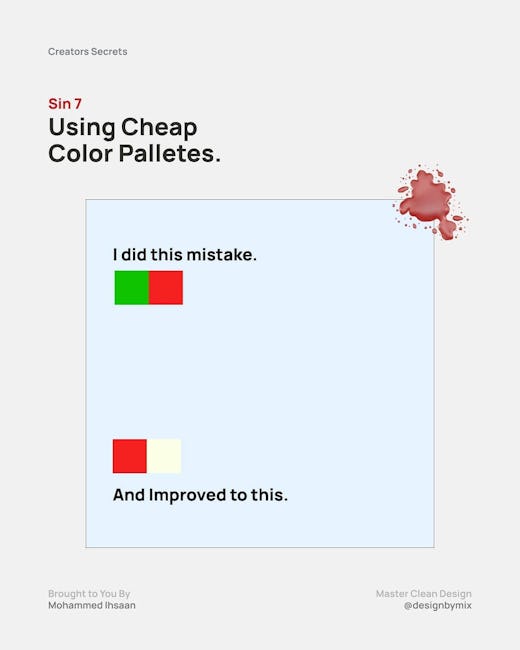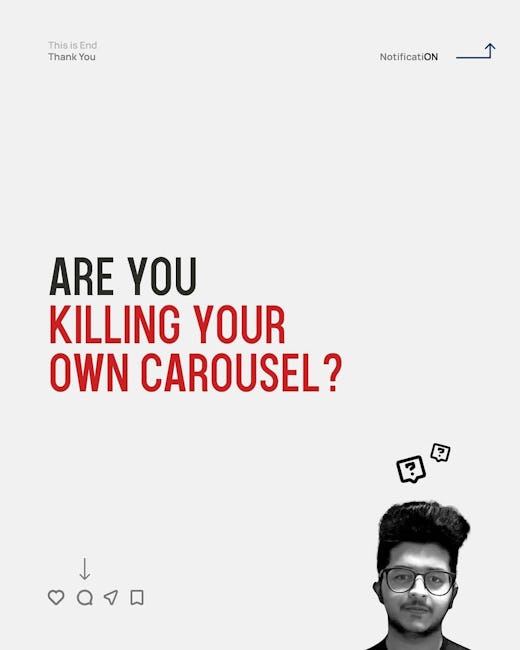 7 Things That Kills Your Carousel
THESE ARE 7 SINS I FOUND ON OTHER IG PAGES
Ps. I Also Did them in the Beginning hihi
Sin 1
Dummy Text on Amazing
Branding Carousels.
Sin 2
Low Quality Visuals on Your Carousels.
Sin 3
Alot of Elements on Your Cover Slides.
Sin 4
Giving too Many Options as CTA.
Sin 5
Using too Many Words for Body text.
Sin 6
Giving Importance to Non-lmportant Elements.
Sin 7
Using Cheap Color Palletes.
More booklets by Mohammed
More Design booklets
Your recently viewed booklets
See all booklets