Booklet
7 Things I wish I knew. Starting out in UX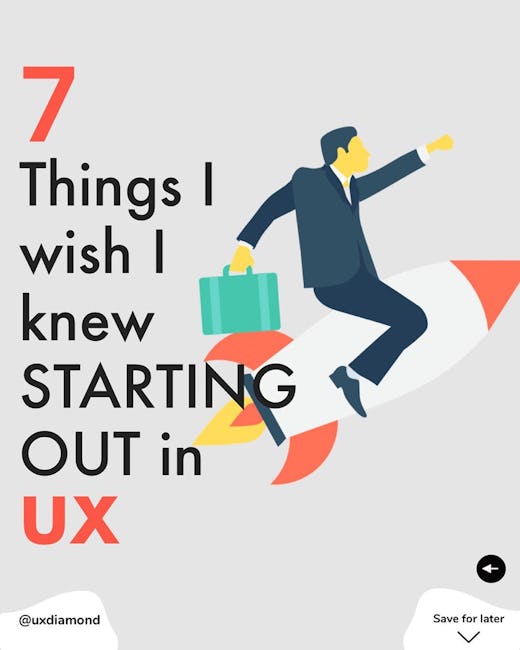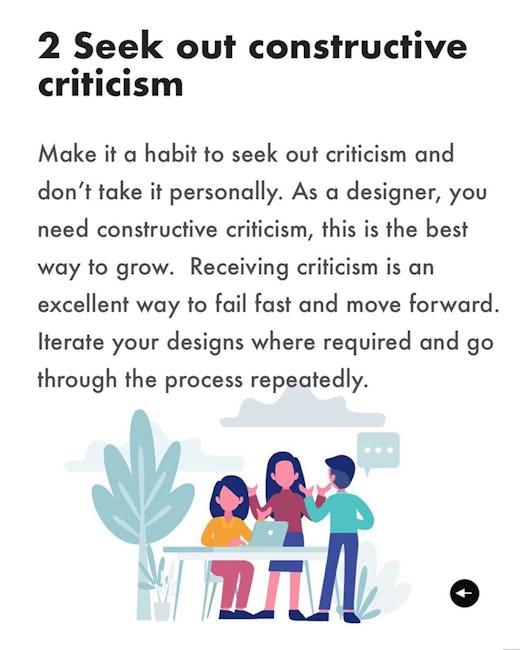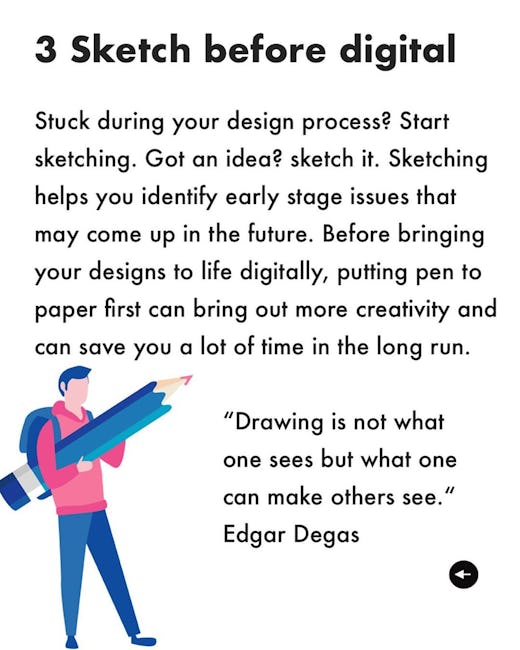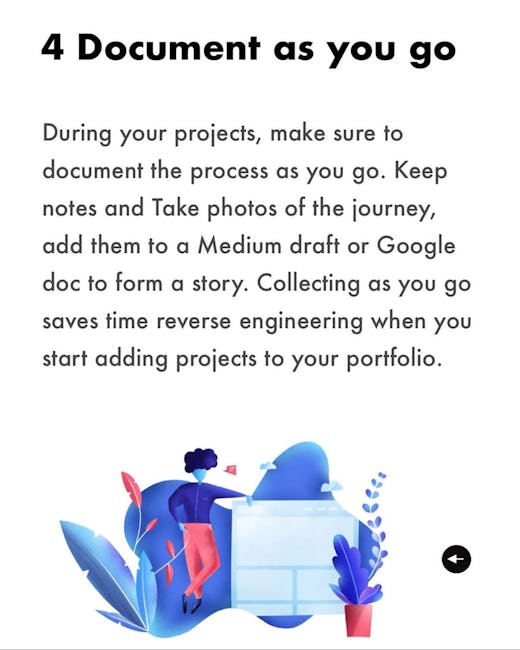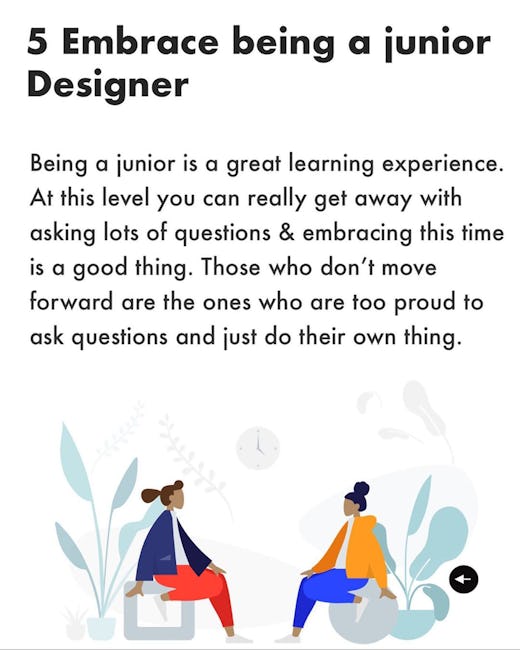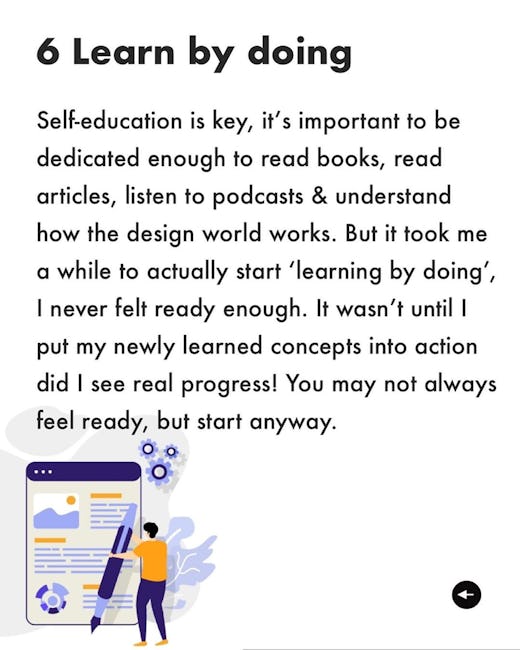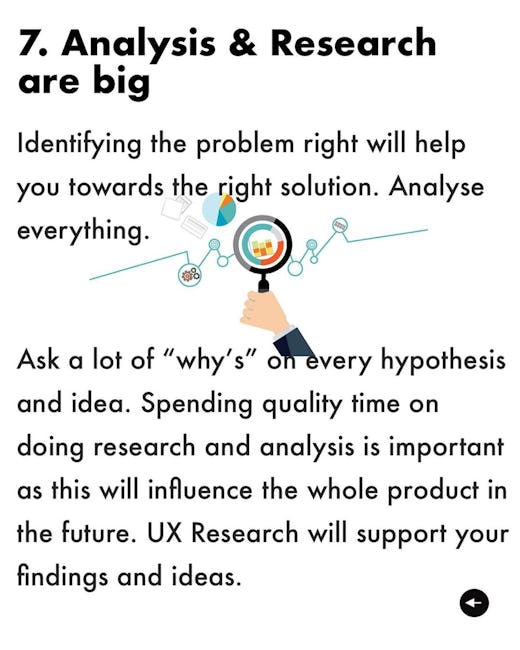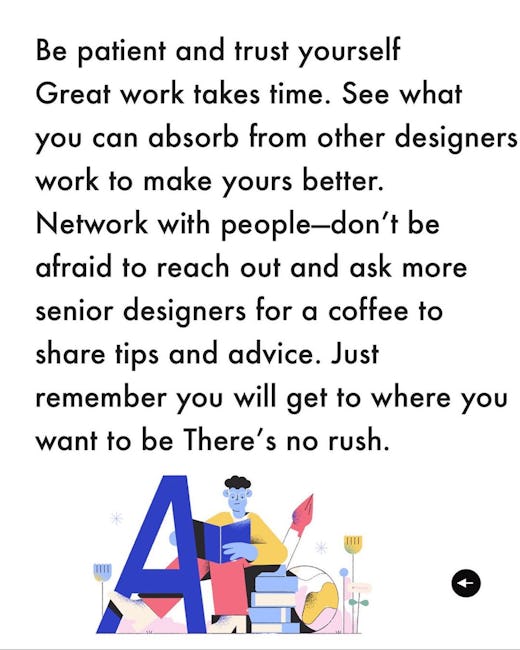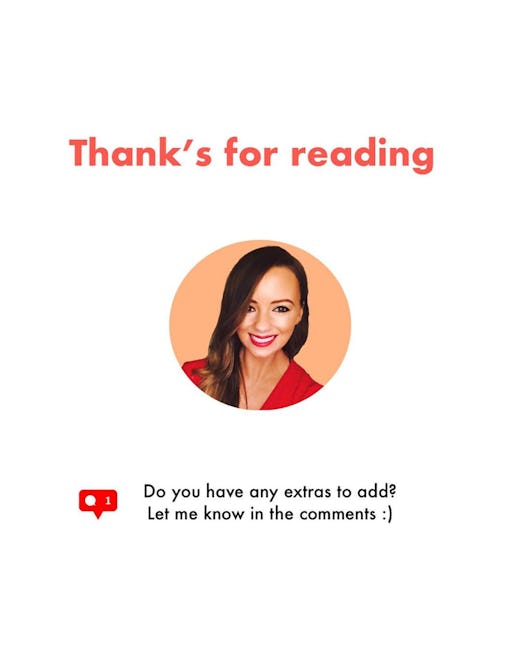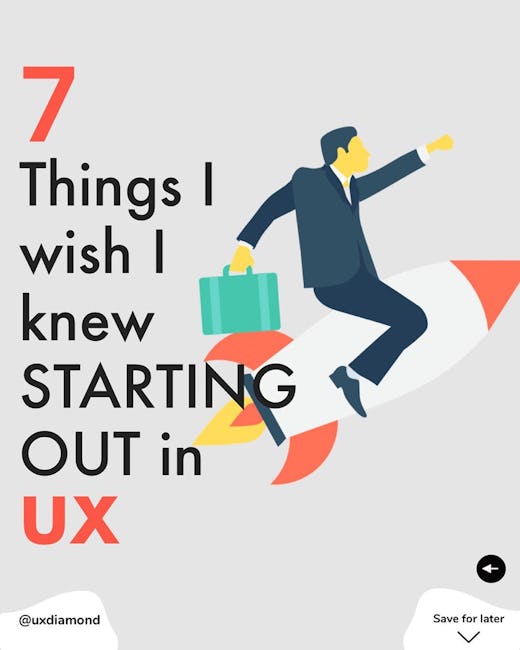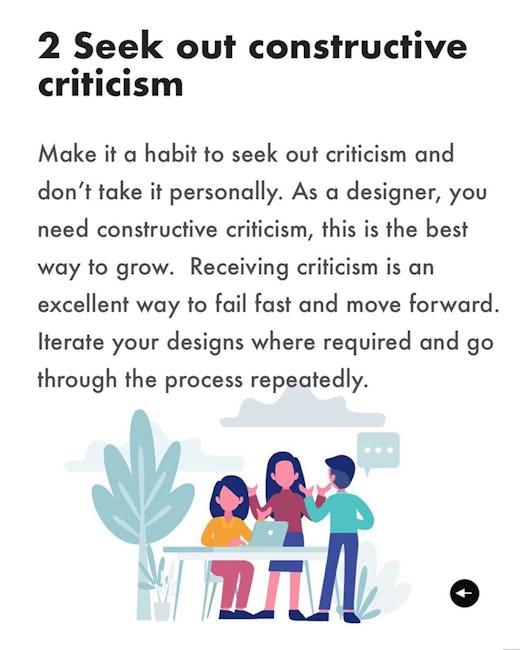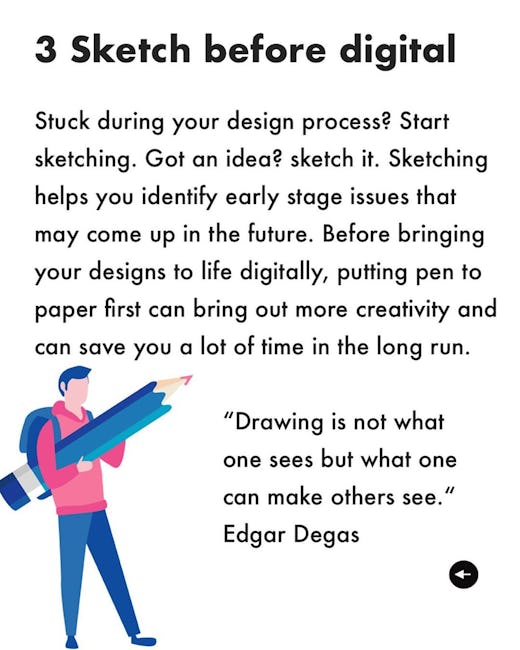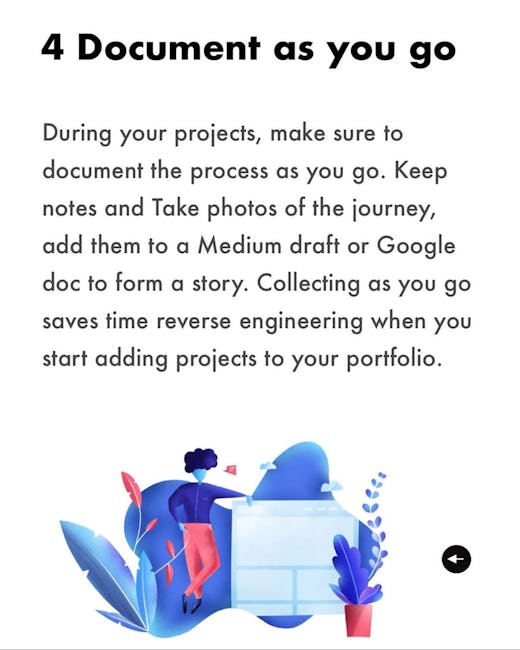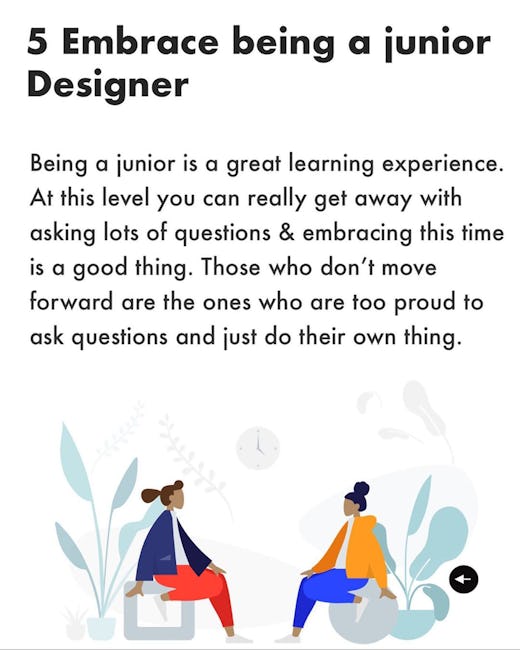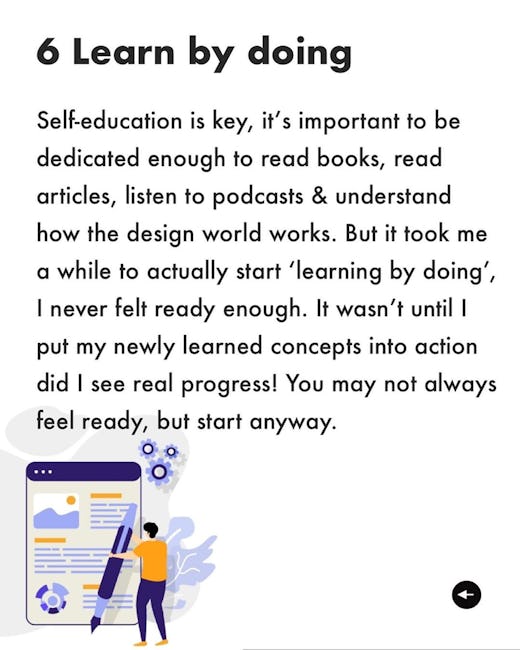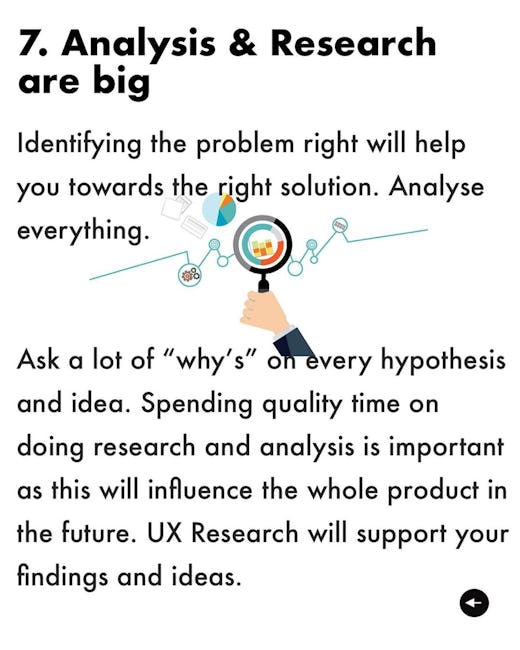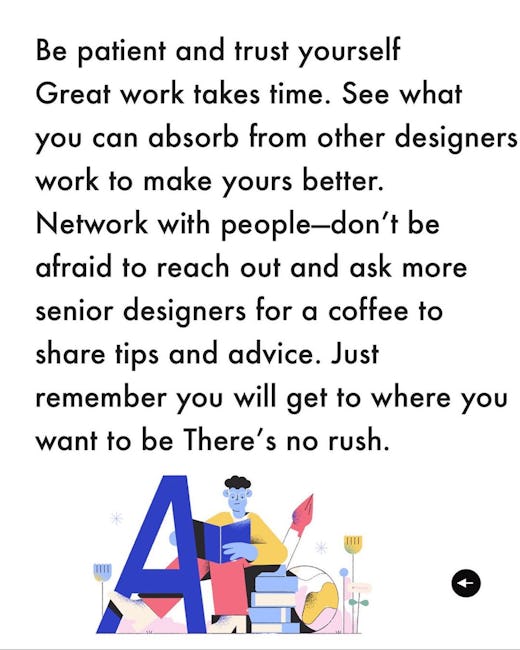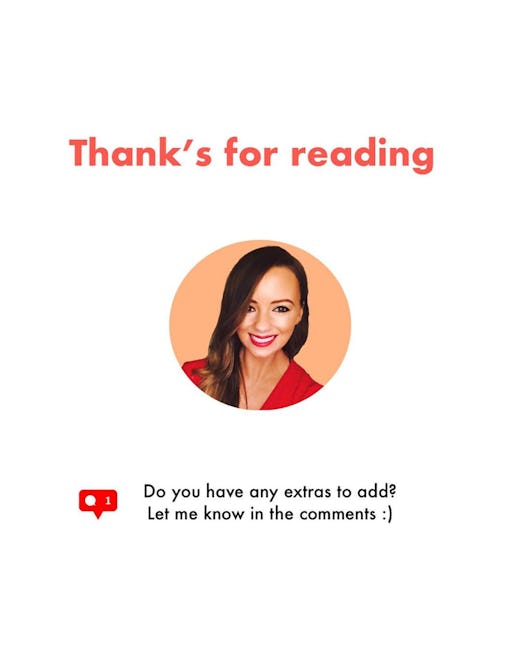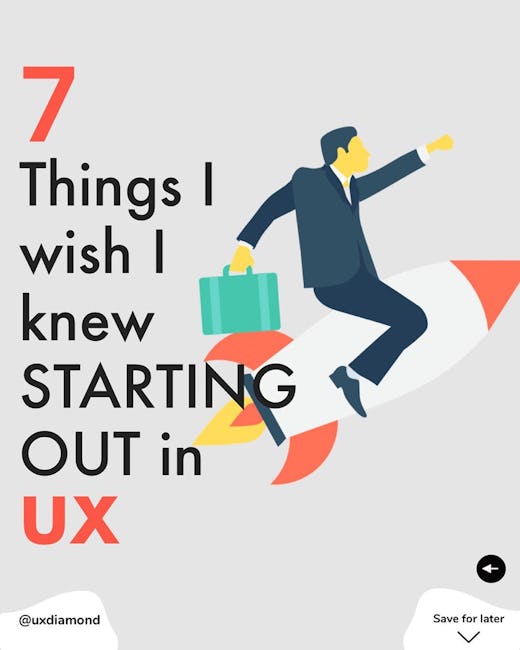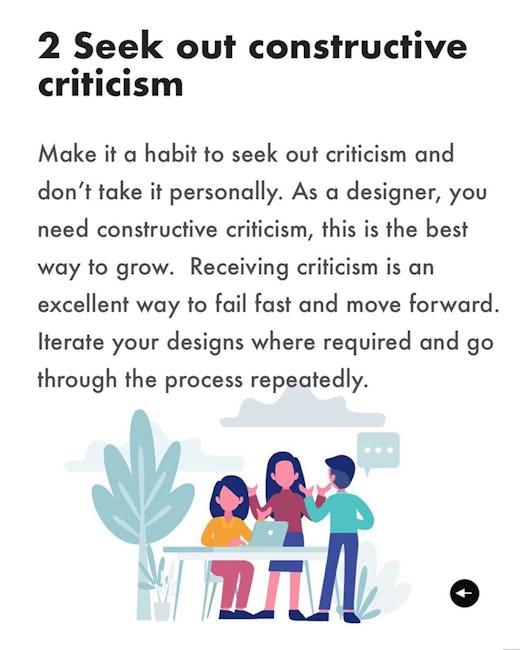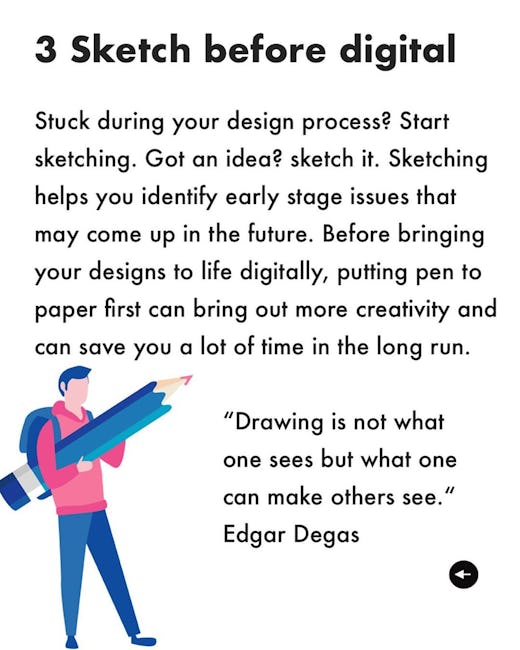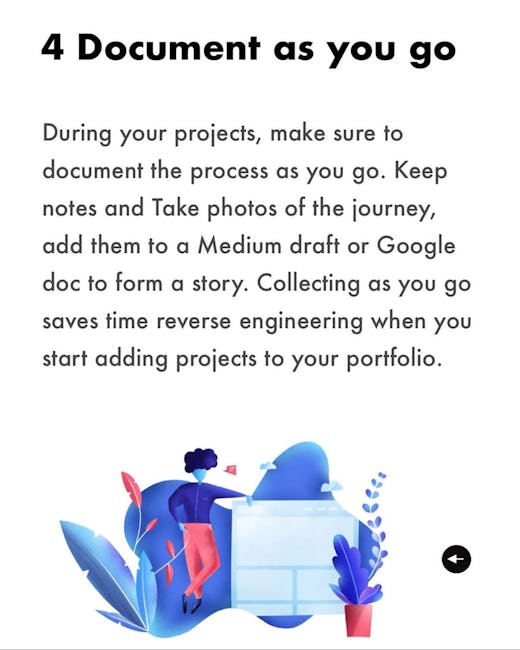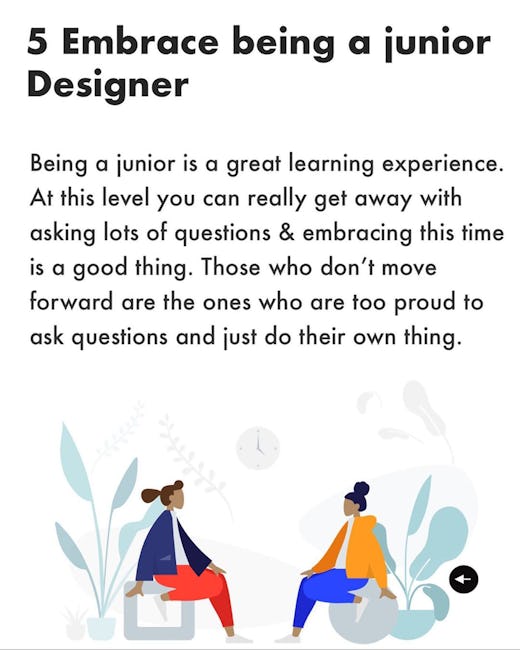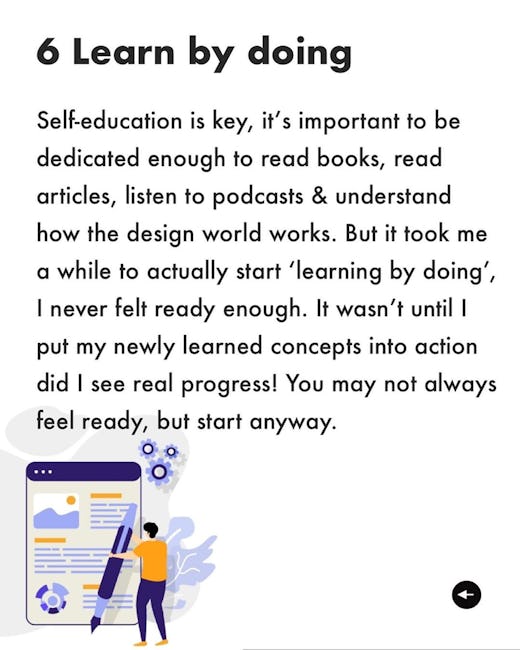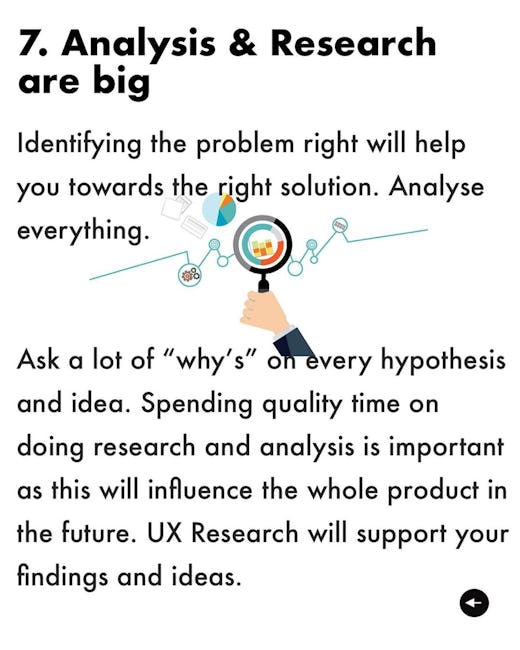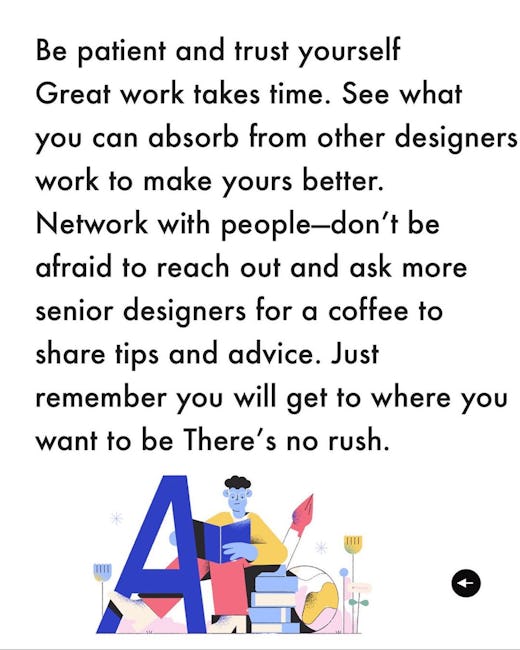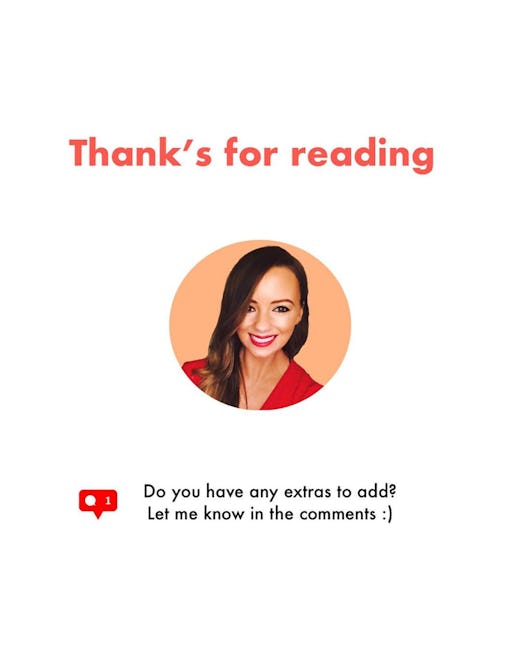 7 Things I wish I knew. Starting out in UX
1 UX & Ul are very different.
I hear people use the terms 'UX' and 'Ul' interchangeably so often, but they're two very different things. Being fully aware of this makes it easy to be sure you will end up in the job you love without any surprises.
2 Seek out constructive criticism
Make it a habit to seek out criticism and don't take it personally. As a designer, you need constructive criticism, this is the best way to grow. Receiving criticism is an excellent way to fail fast and move forward. Iterate your designs where required and go through the process repeatedly.
3 Sketch before digital
Stuck during your design process? Start sketching. Got an idea? sketch it. Sketching helps you identify early stage issues that may come up in the future. Before bringing your designs to life digitally, putting pen to paper first can bring out more creativity and can save you a lot of time in the long run.
Drawing is not what one sees but what one can make others see. Edgar Degas
4 Document as you go
During your projects, make sure to document the process as you go. Keep notes and Take photos of the journey, add them to a Medium draft or Google doc to form a story. Collecting as you go saves time reverse engineering when you start adding projects to your portfolio.
5 Embrace being a junior Designer
Being a junior is a great learning experience. At this level you can really get away with asking lots of questions & embracing this time is a good thing. Those who don't move forward are the ones who are too proud to ask questions and just do their own thing.
6 Learn by doing
Self-education is key, it's important to be dedicated enough to read books, read articles, listen to podcasts & understand how the design world works. But it took me a while to actually start learning by doing', I never felt ready enough. It wasn't until I put my newly learned concepts into action did I see real progress! You may not always feel ready, but start anyway.
7. Analysis & Research 2 are big
Identifying the problem right will help you towards the right solution. Analyse everything.
Ask a lot of 'why's' on every hypothesis and idea. Spending quality time on doing research and analysis is important as this will influence the whole product in the future. UX Research will support your findings and ideas.
Be patient and trust yourself Great work takes time. See what you can absorb from other designers work to make yours better. Network with people—don't be afraid to reach out and ask more senior designers for a coffee to share tips and advice. Just remember you will get to where you want to be There's no rush
Thank's for reading. Do you have any extras to add? Let me know in the comments :)
More booklets by Laura Coughlan
More Design booklets
Your recently viewed booklets
See all booklets