Booklet
7 Story mistake to avoid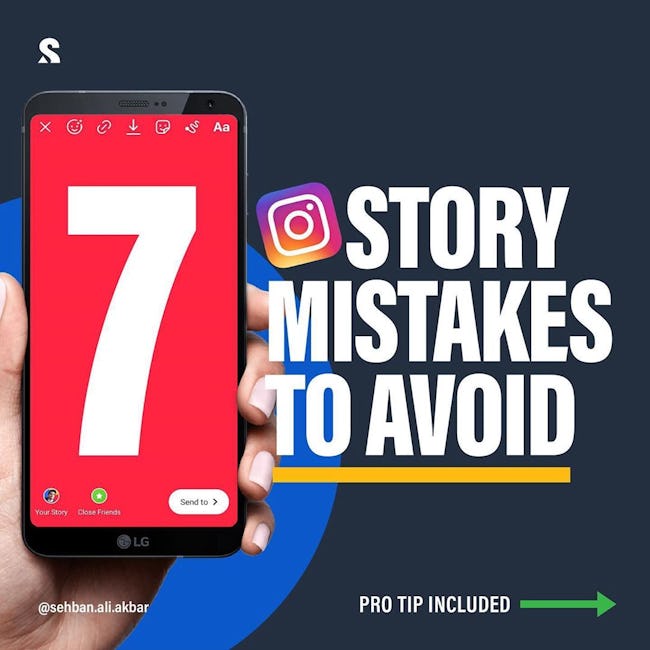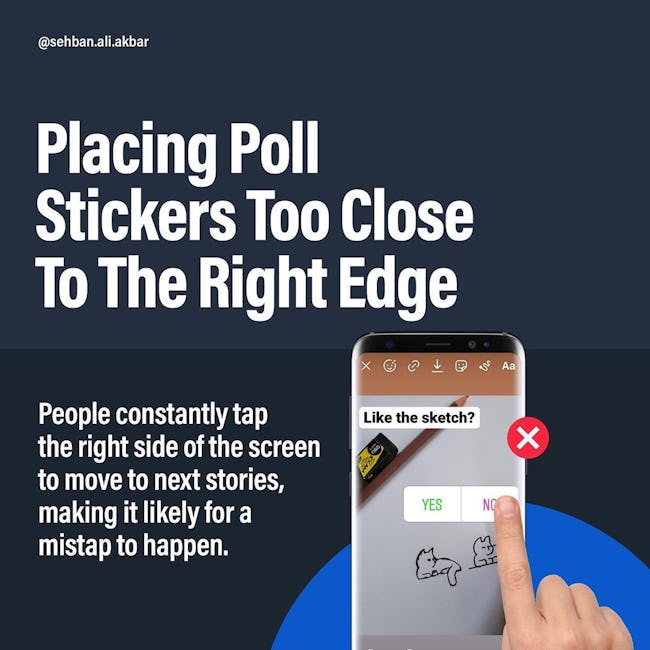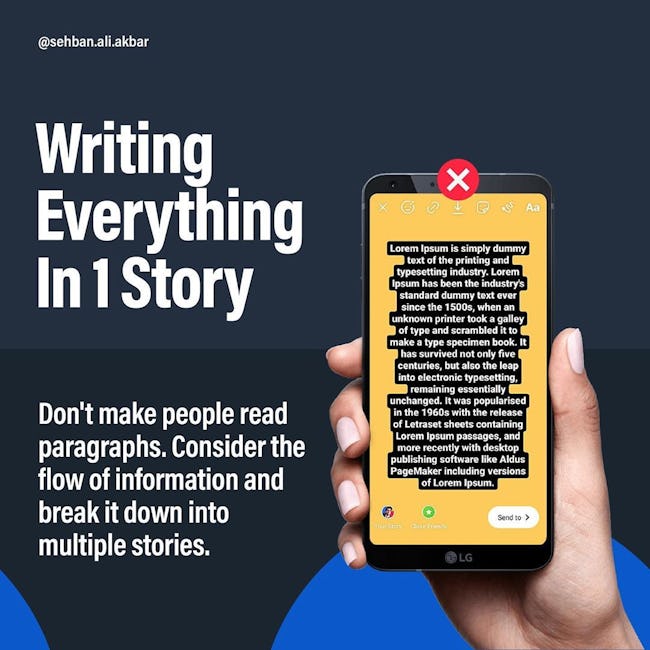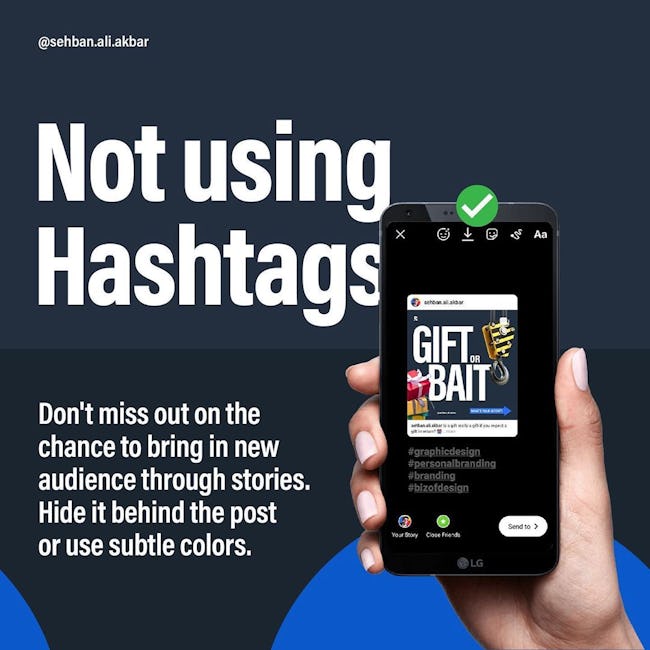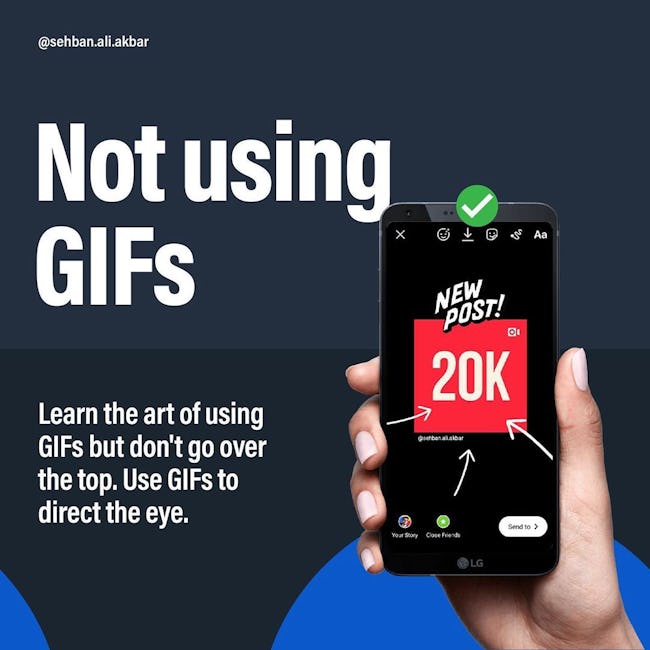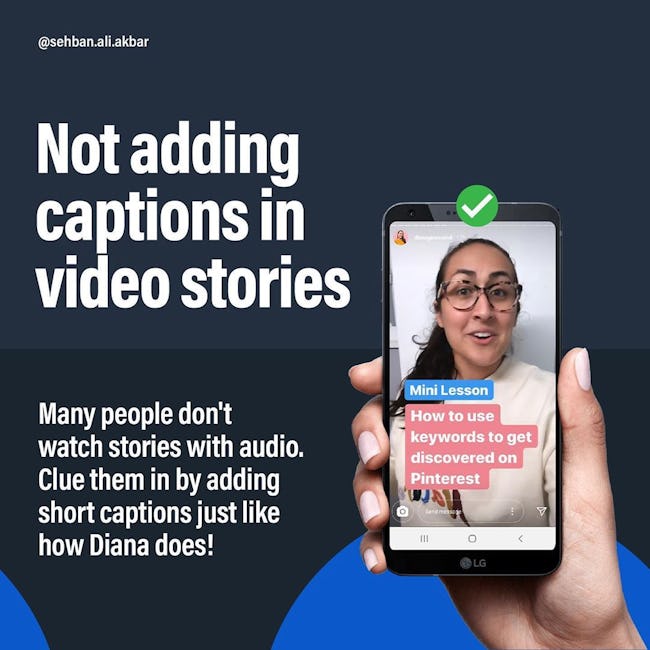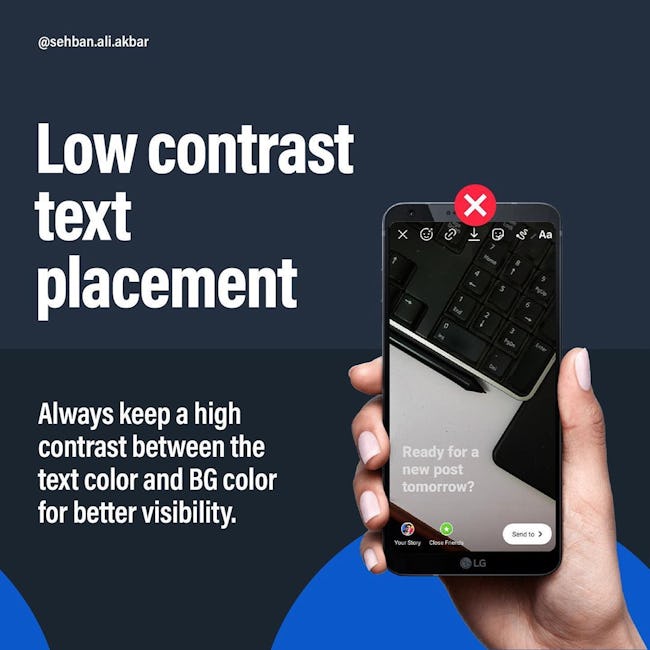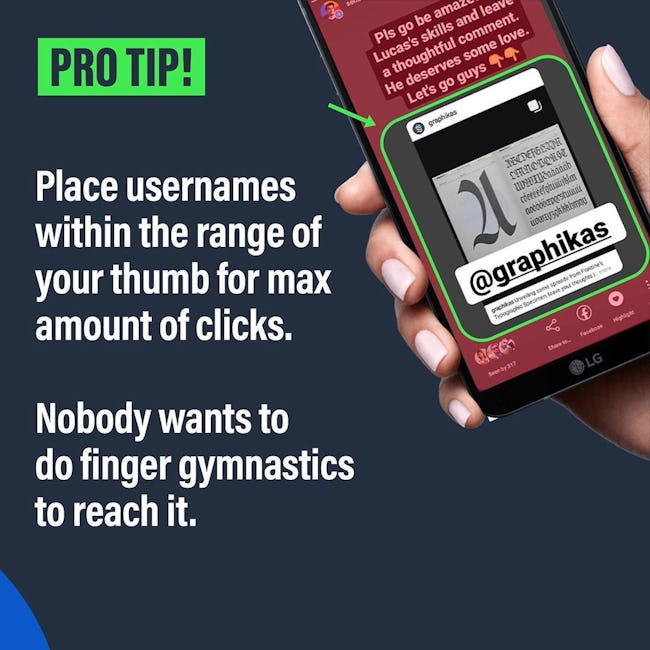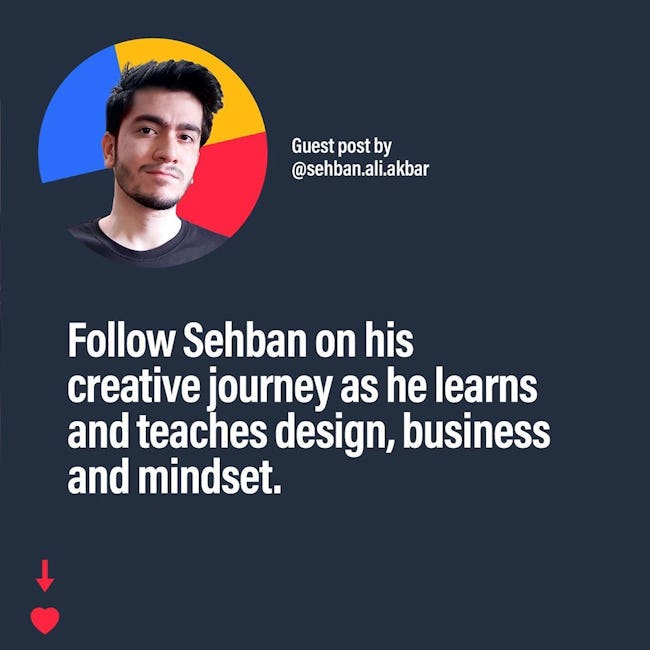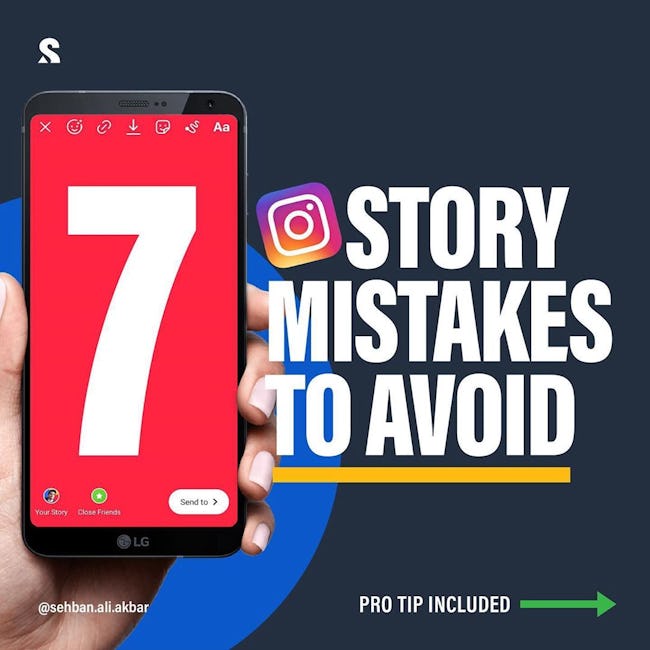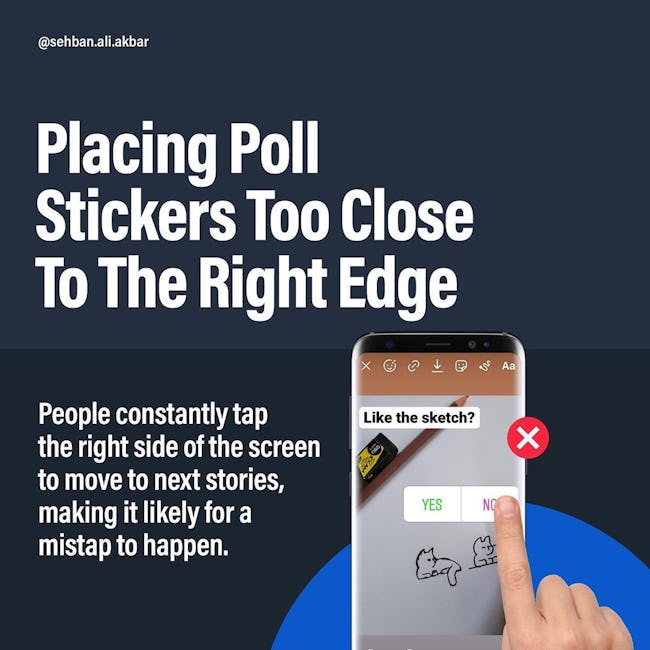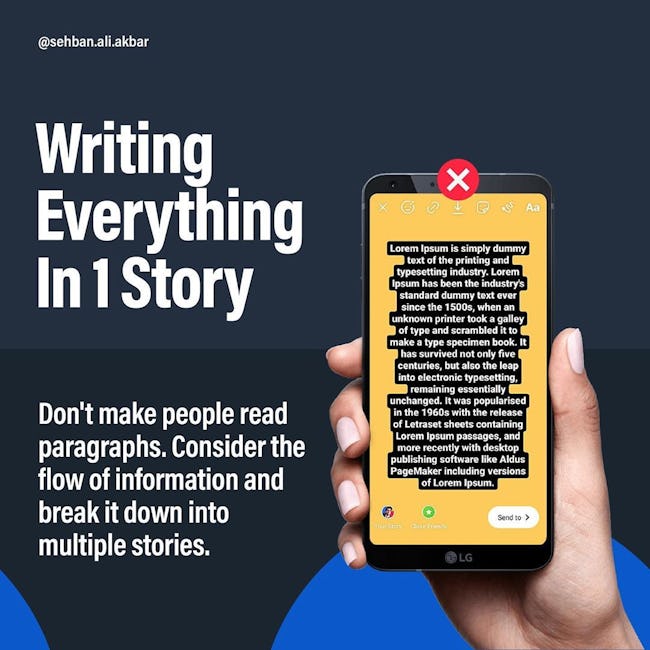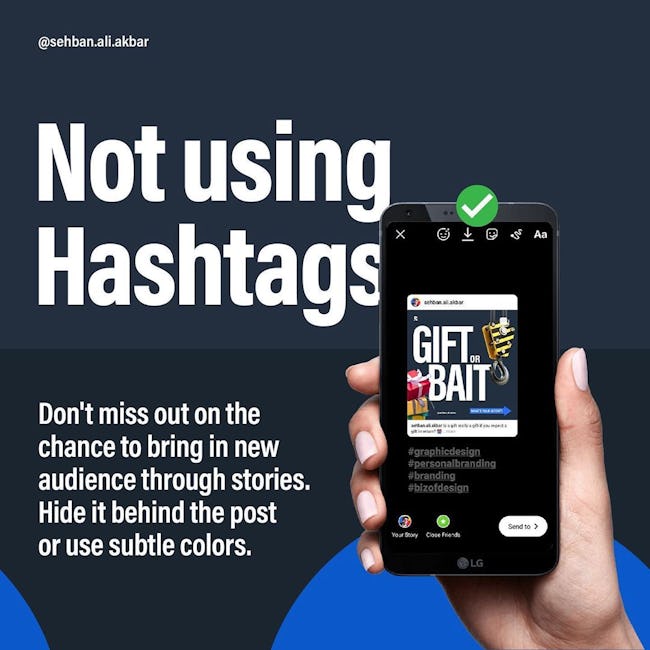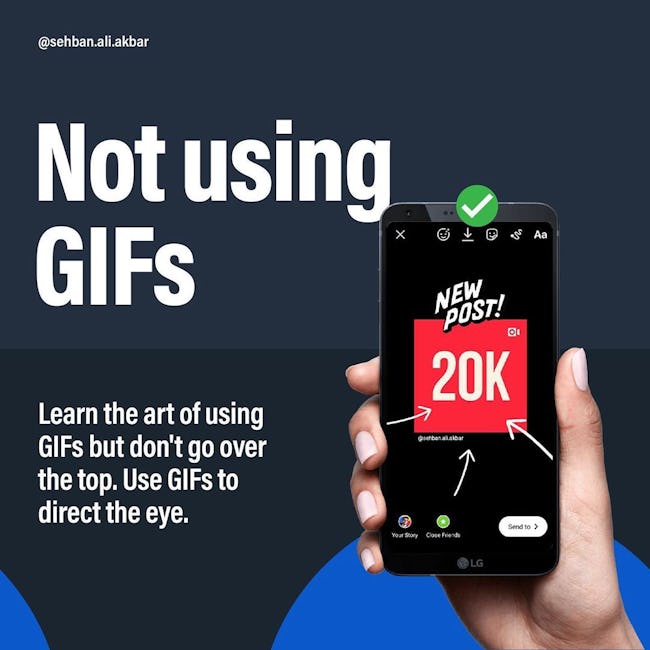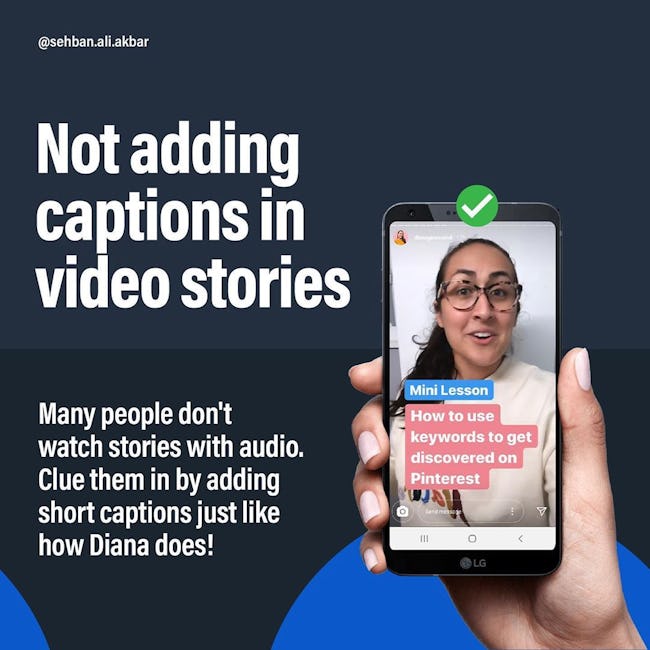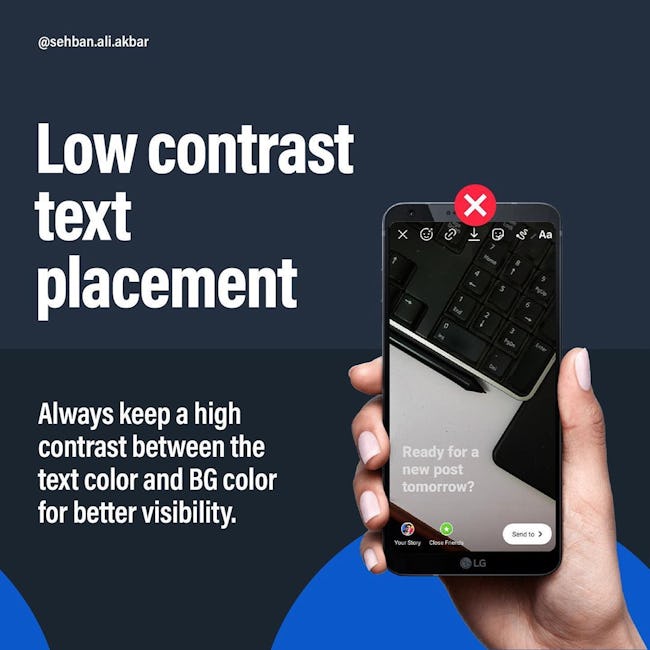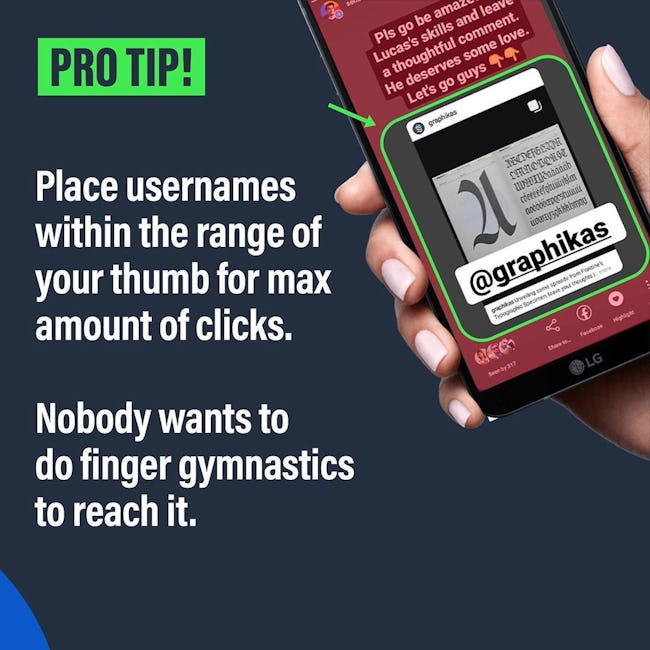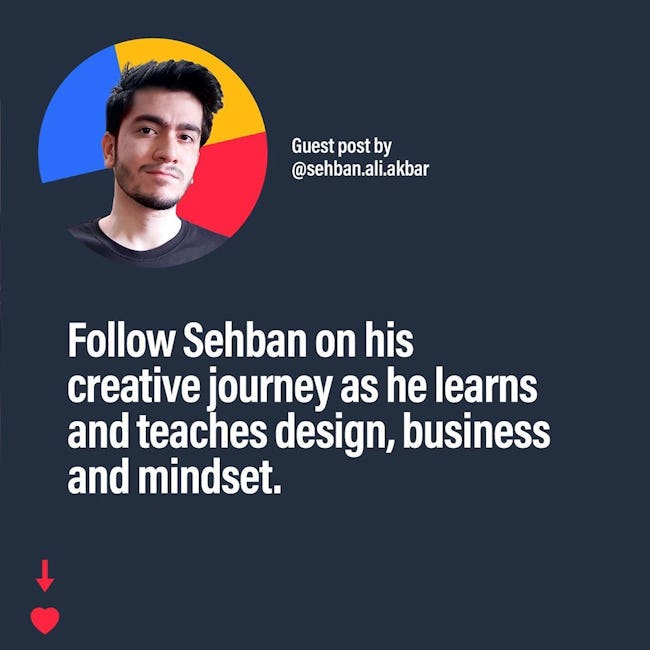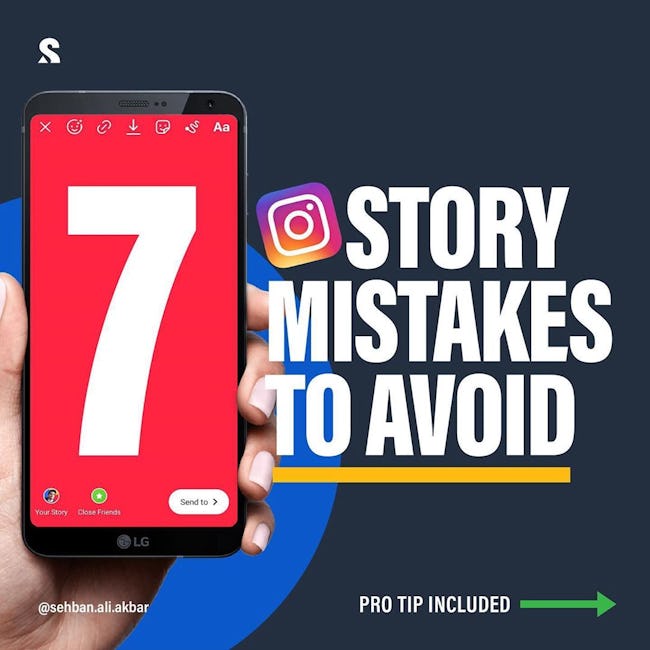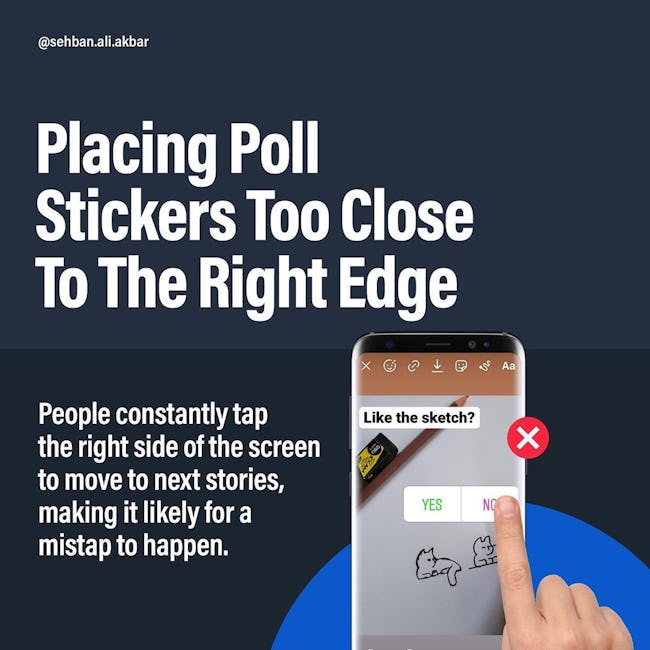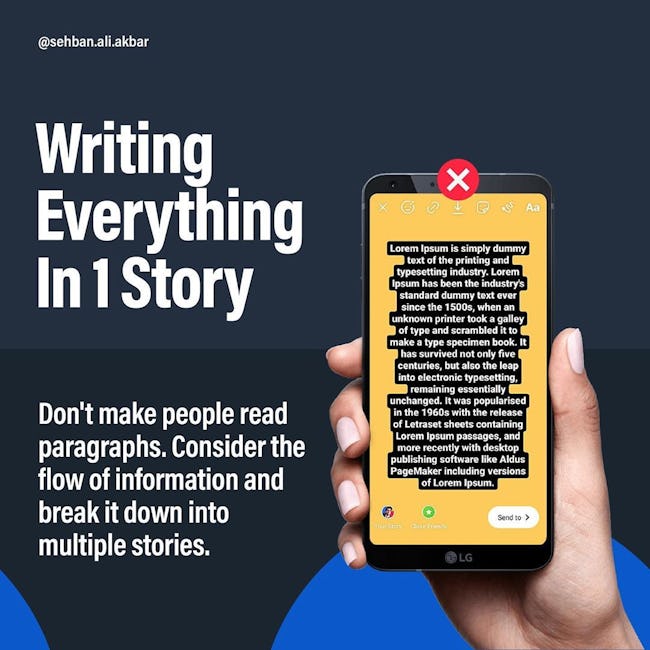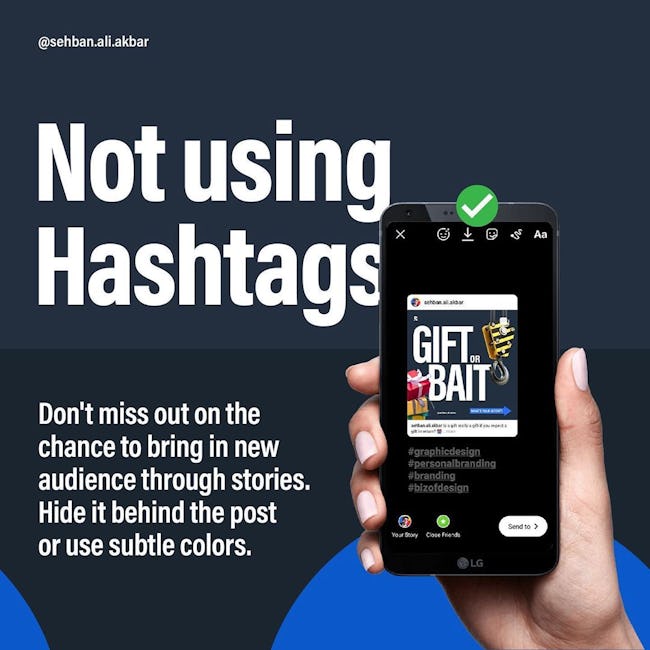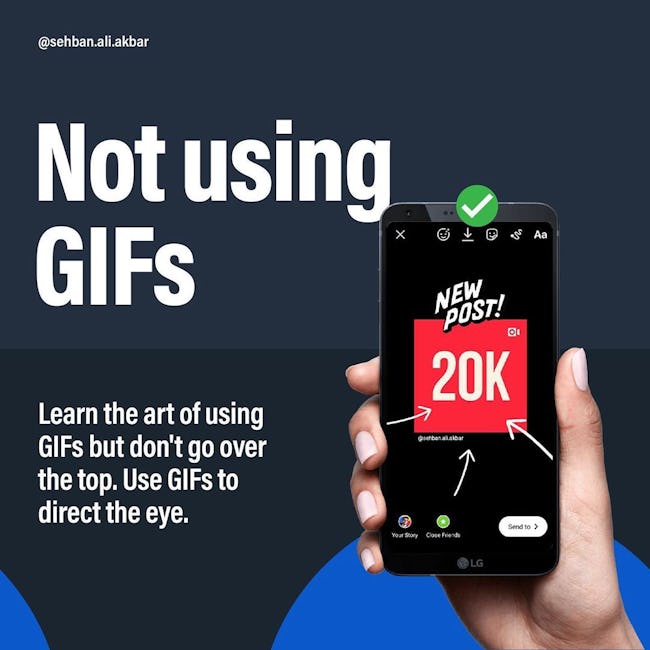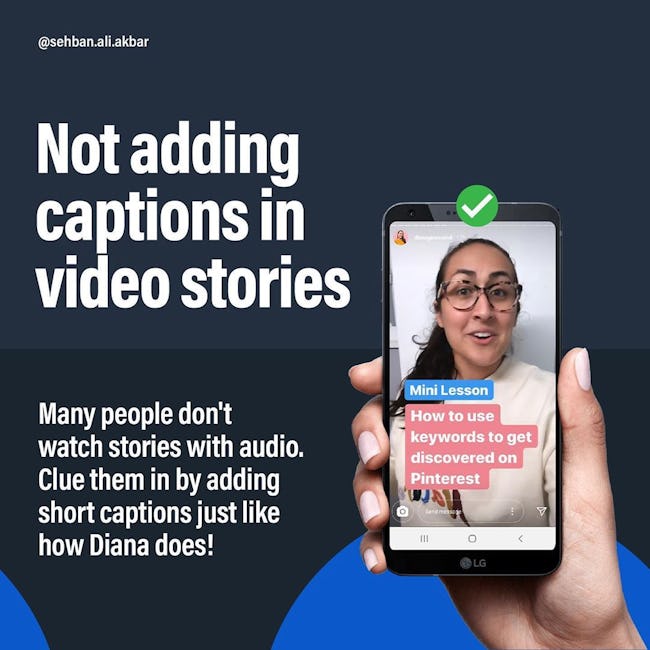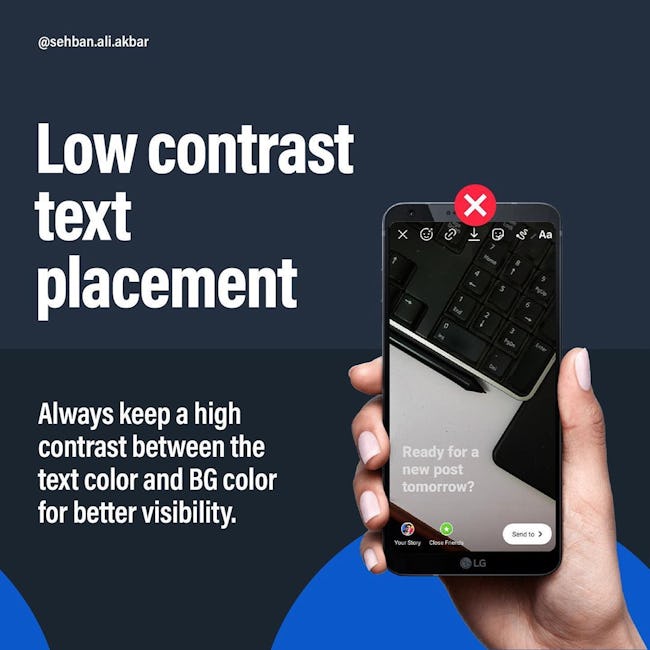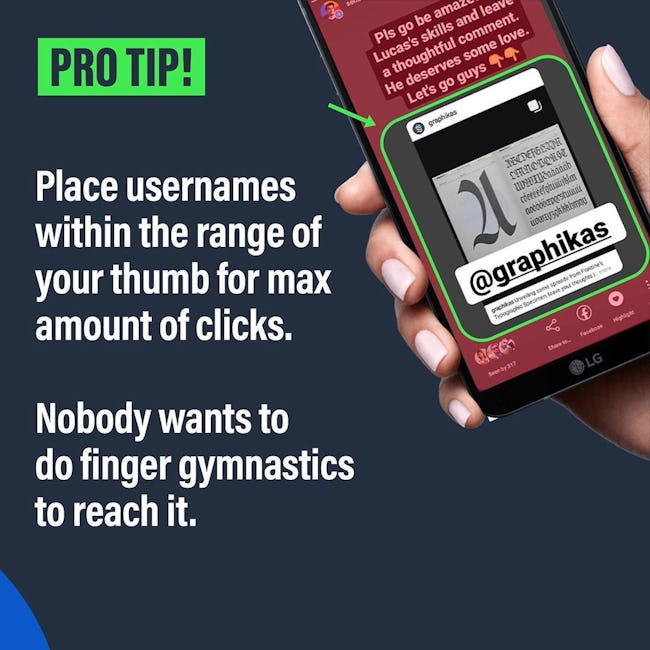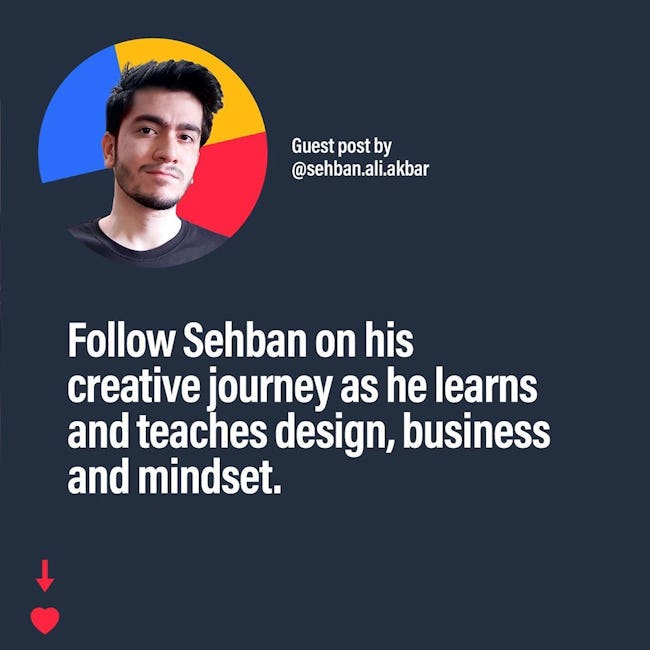 Placing poll stickers to close to the right edge
People constantly tap the right side of the screen to move to next stories, making it likely for a mistap to happen.
Placing any sticker to close to the bottom
The bottom area has the reply section. It makes any sticker behind it unable to be interacted with.
Writing everything in 1 story
Don't make people read paragraphs. Consider the flow of information and break it down into multiple stories.
Not using hastags
Don't miss out in the chance to bring in new audience through stories. Hide it behind the post or use subtle colors.
Not using GIFs
Learn the art of using GIFs but don't go over the top. Use GIFs to direct the eye.
Not adding captions in video stories
Many people don't watch stories with audio. Clue them in by adding short captions just like how Diana does!
Low contrast text placement
Always keep a high contrast between the text color and BG color for better visibility.
Pro tip!
Place usernames within the range of your thumb for max amount of clicks.
Nobody wants to do finger gymnastics to reach it.
Follow Sehban on his creative journey as he learn and teaches desgin, business and mindset.
More booklets by Chris Do
More Marketing booklets
Your recently viewed booklets
See all booklets