Booklet
7 Mistakes Ul Or Ux Designers Commonly Make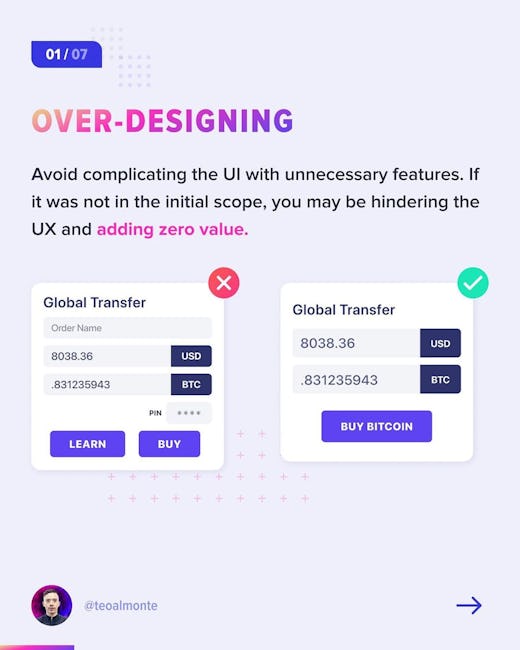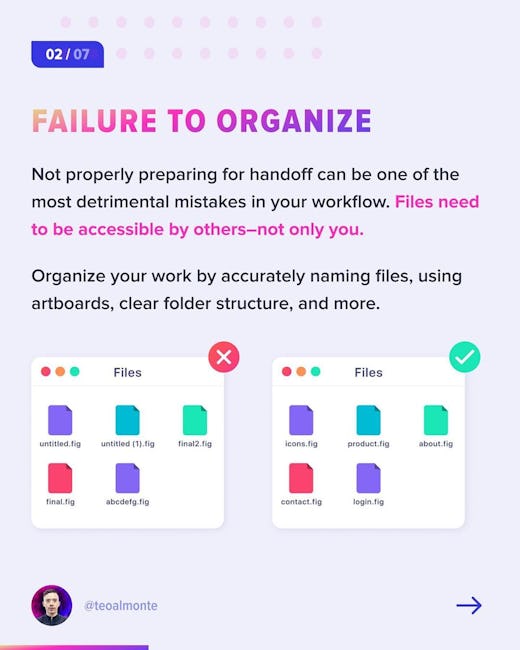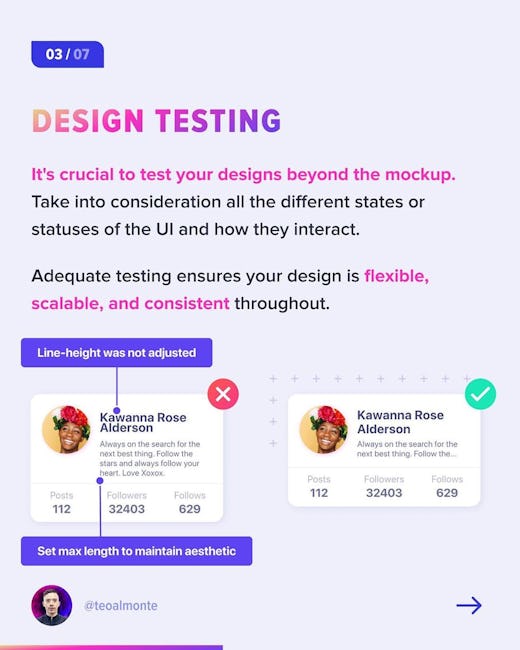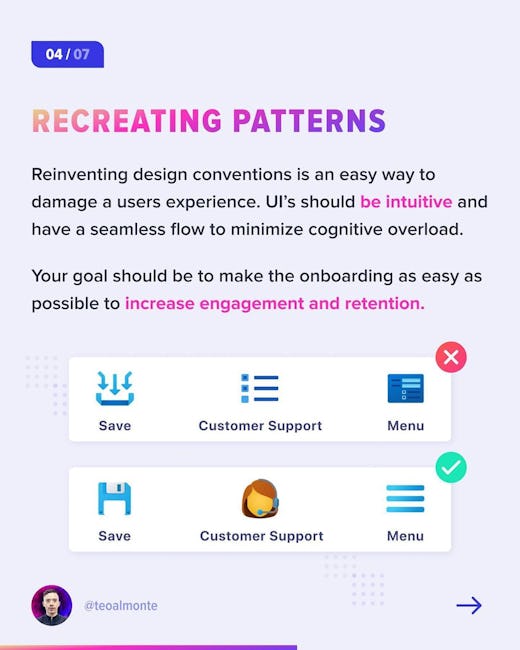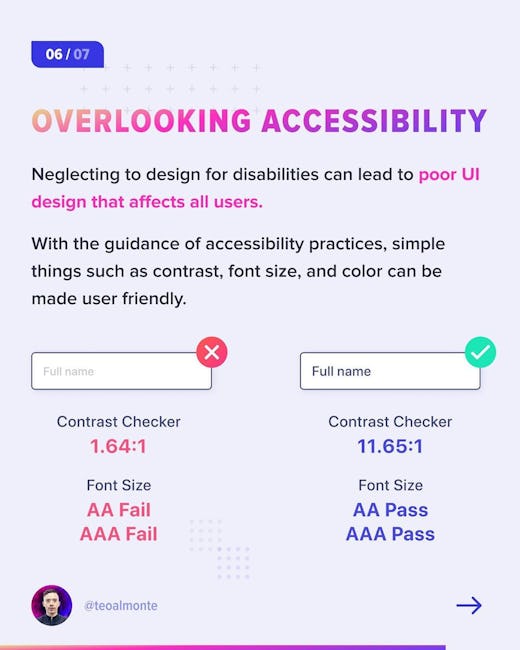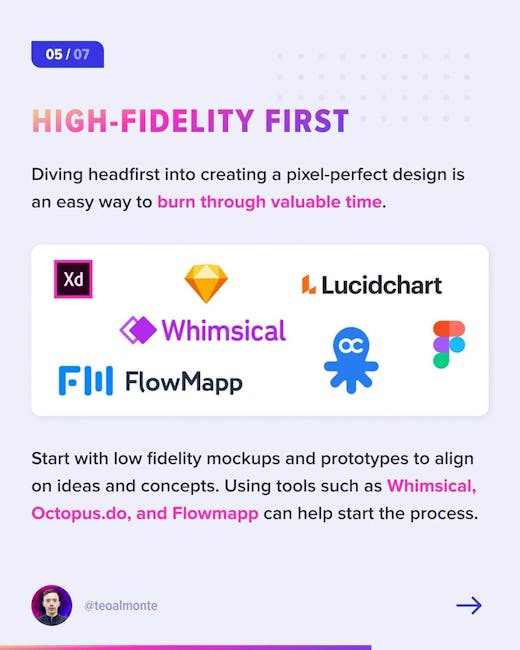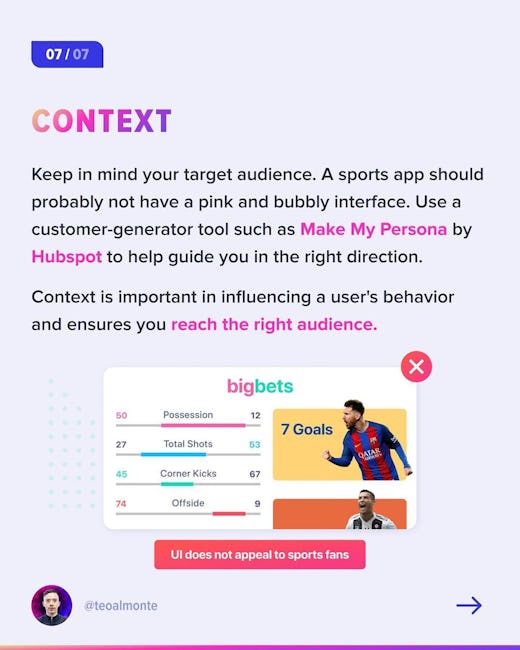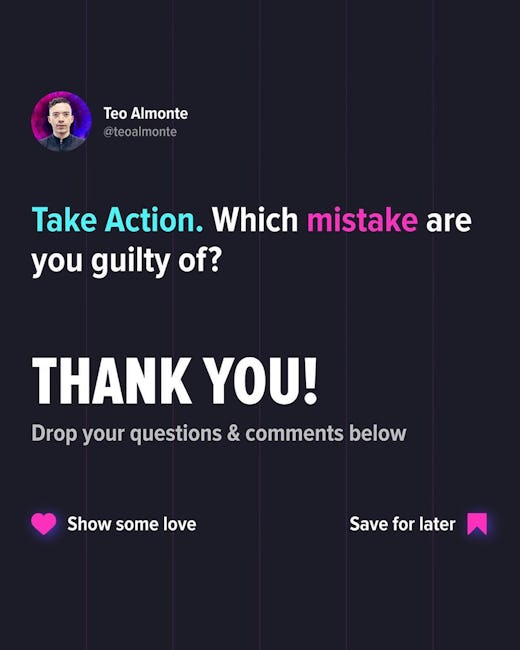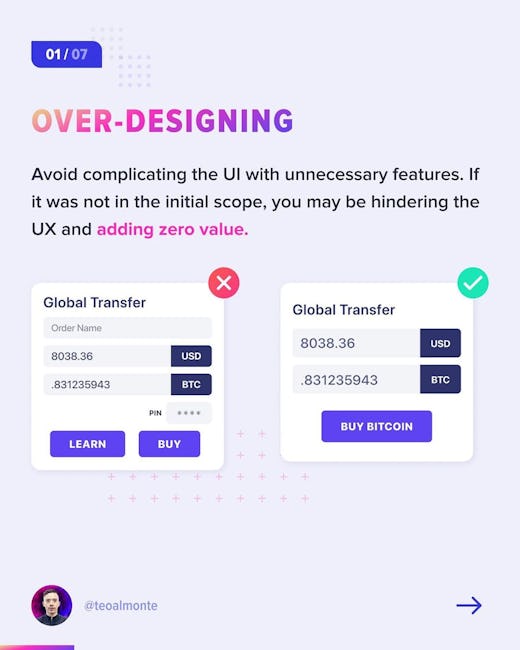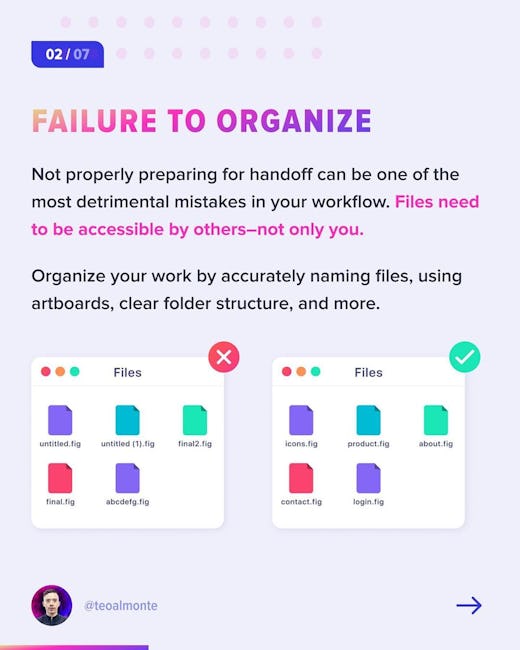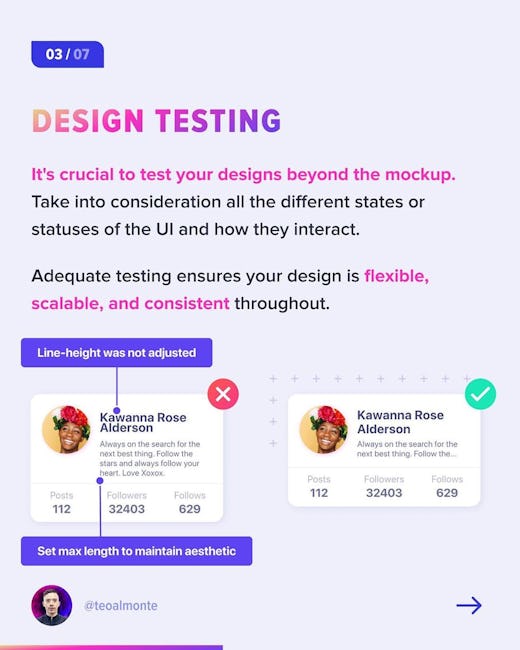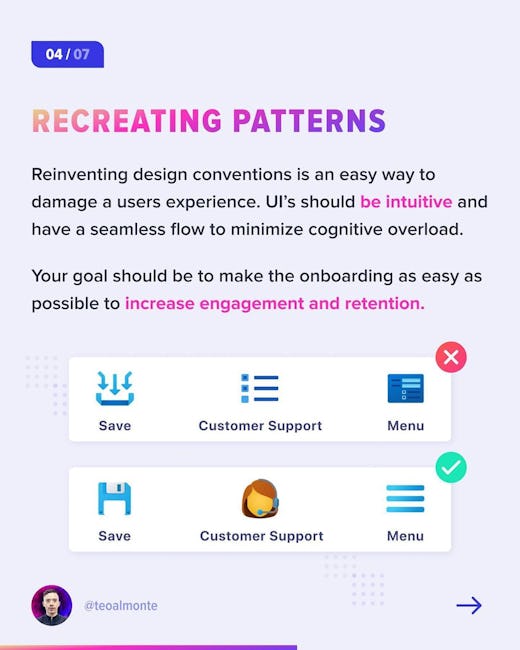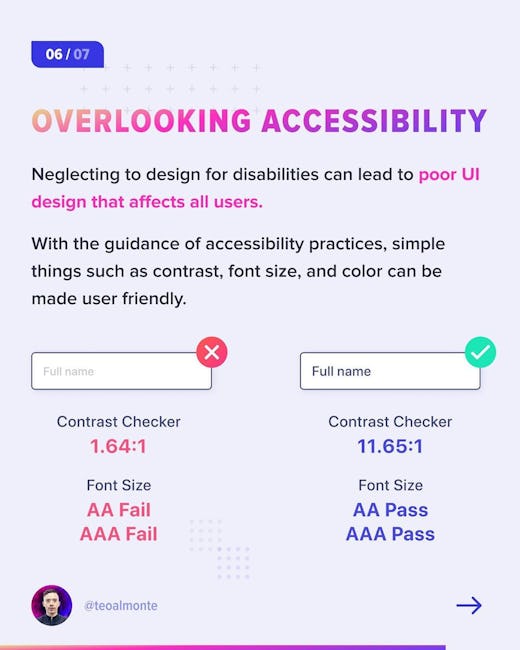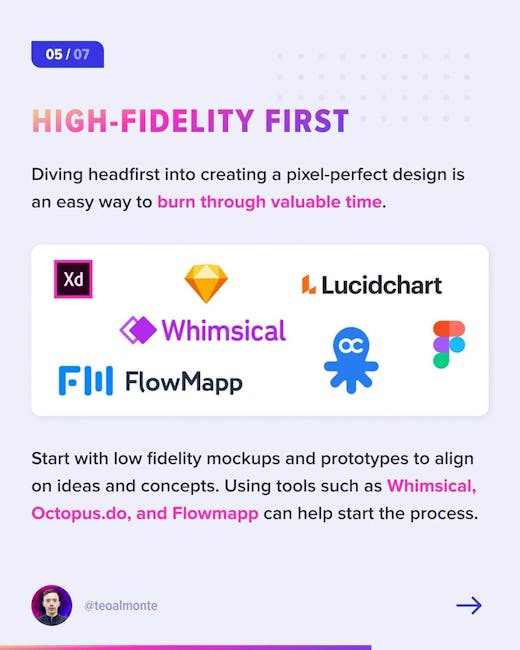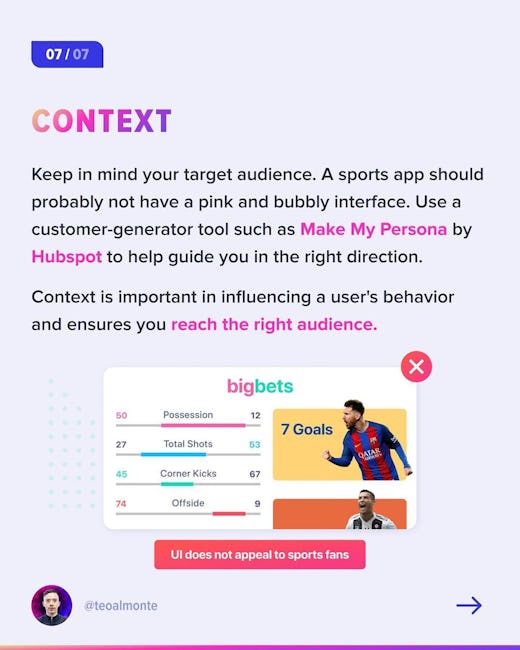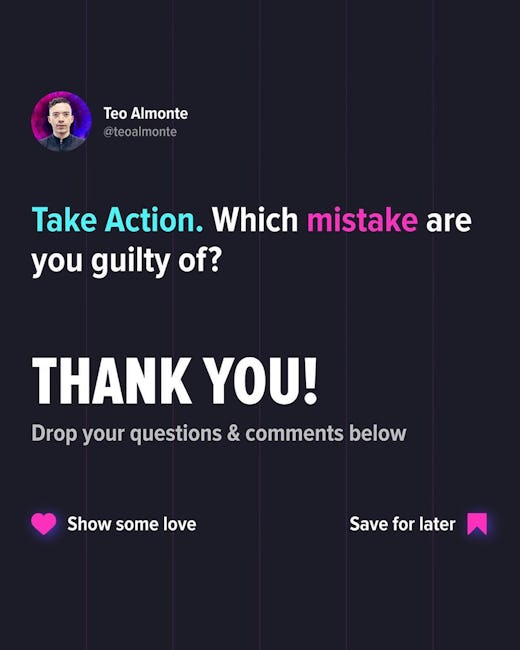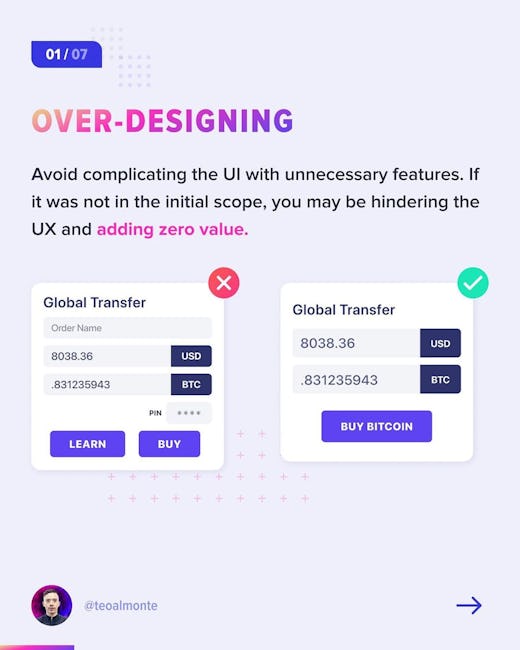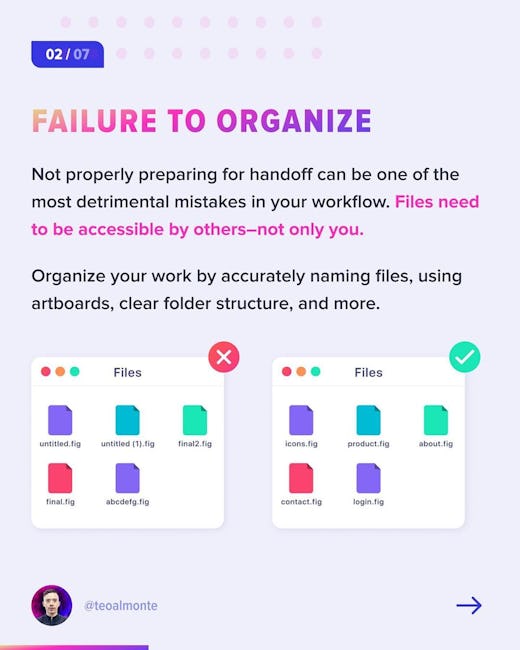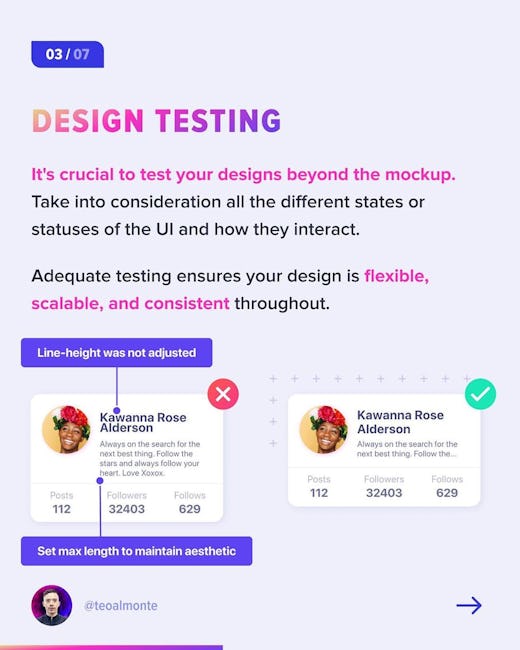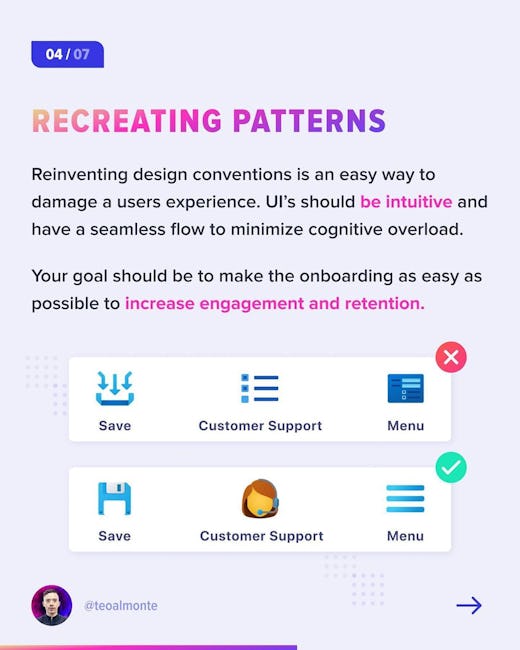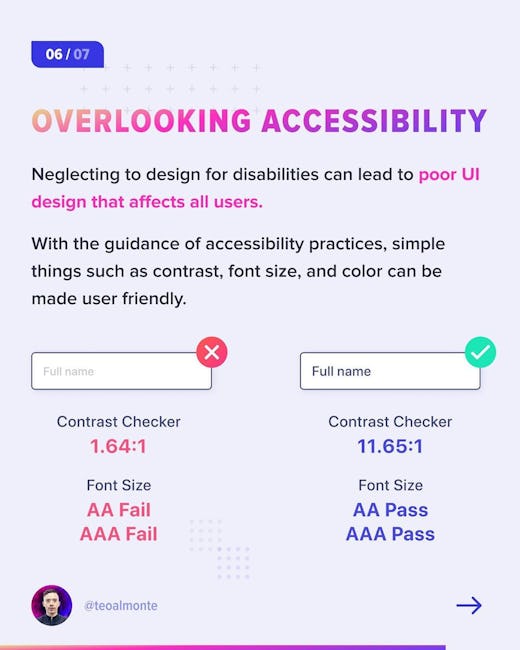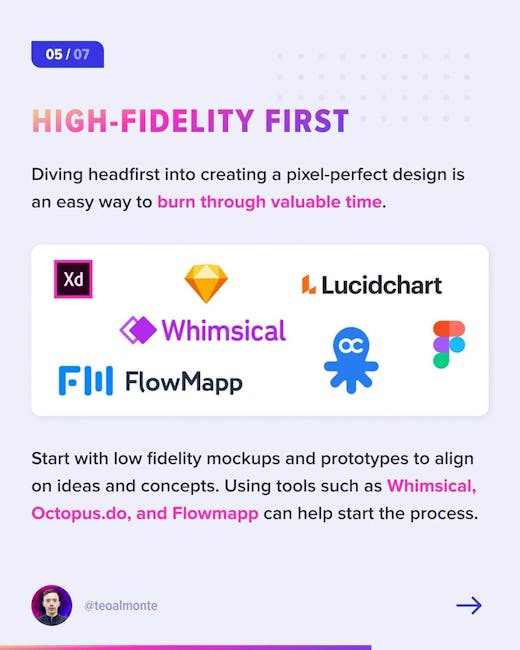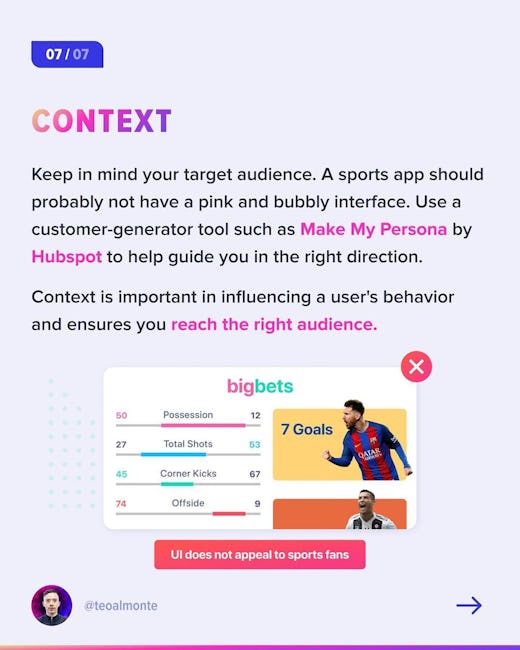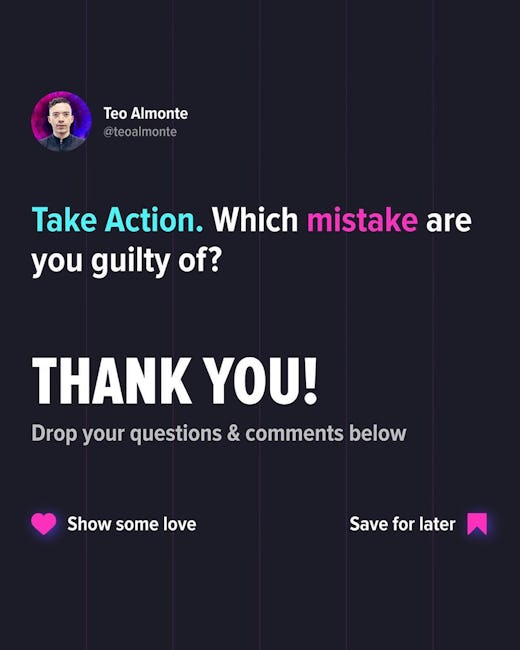 7 MISTAKES Ul/UX DESIGNERS COMMONLY MAKE
OVER-DESIGNING
Avoid complicating the UI with unnecessary features. If it was not in the initial scope, you may be hindering the UX and adding zero value.
FAILURE TO ORGANIZE
Not properly preparing for handoff can be one of the most detrimental mistakes in your workflow. Files need to be accessible by others—not only you.
Organize your work by accurately naming files, using artboards, clear folder structure, and more.
DESIGN TESTING
It's crucial to test your designs beyond the mockup. Take into consideration all the different states or statuses of the UI and how they interact.
Adequate testing ensures your design is flexible, scalable, and consistent throughout.
RECREATING PATTERNS
Reinventing design conventions is an easy way to damage a users experience. UI's should be intuitive and have a seamless flow to minimize cognitive overload.
Your goal should be to make the onboarding as easy as possible to increase engagement and retention.
OVERLOOKING ACCESSIBILITY
Neglecting to design for disabilities can lead to poor UI design that affects all users.
With the guidance of accessibility practices, simple things such as contrast, font size, and color can be made user friendly.
HIGH-FIDELITY FIRST
Diving headfirst into creating a pixel-perfect design is an easy way to burn through valuable time.
Start with low fidelity mockups and prototypes to align on ideas and concepts. Using tools such as Whimsical, Octopus.do, and Flowmapp can help start the process.
CONTEXT
Keep in mind your target audience. A sports app should probably not have a pink and bubbly interface. Use a customer-generator tool such as Make My Persona by Hubspot to help guide you in the right direction.
Context is important in influencing a user's behavior and ensures you reach the right audience.
Take Action. Which mistake are you guilty of?
THANK YOU!
Drop your questions & comments below
More booklets by Teo Almonte
More Design booklets
Your recently viewed booklets
See all booklets