Booklet
7 jokes only programmers will understand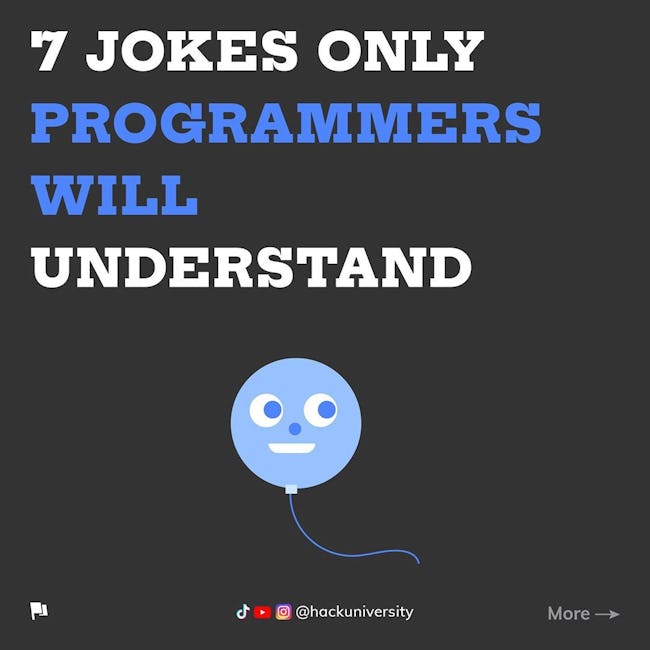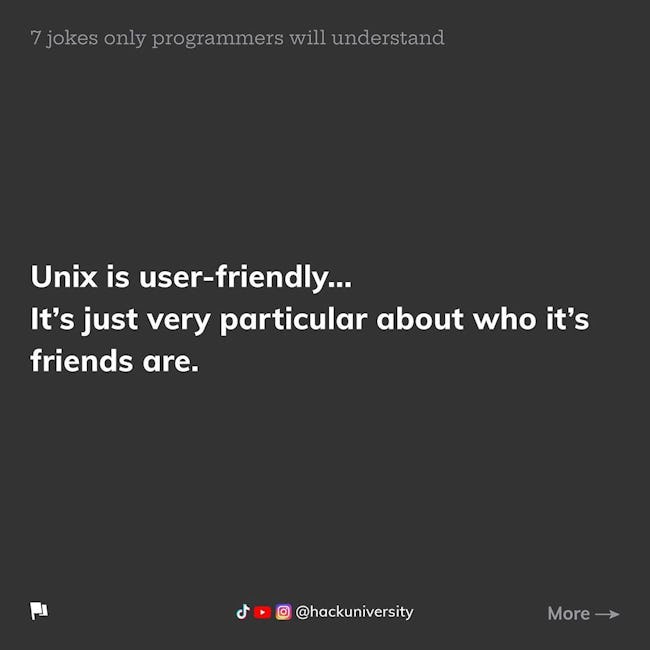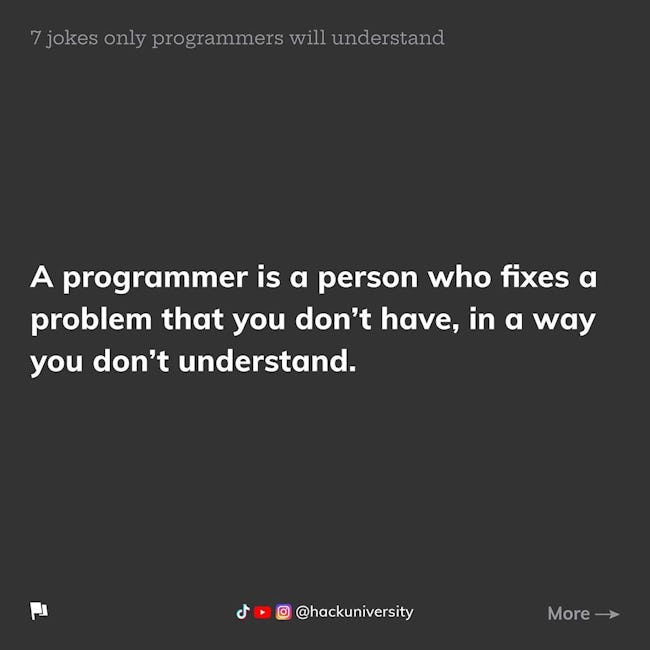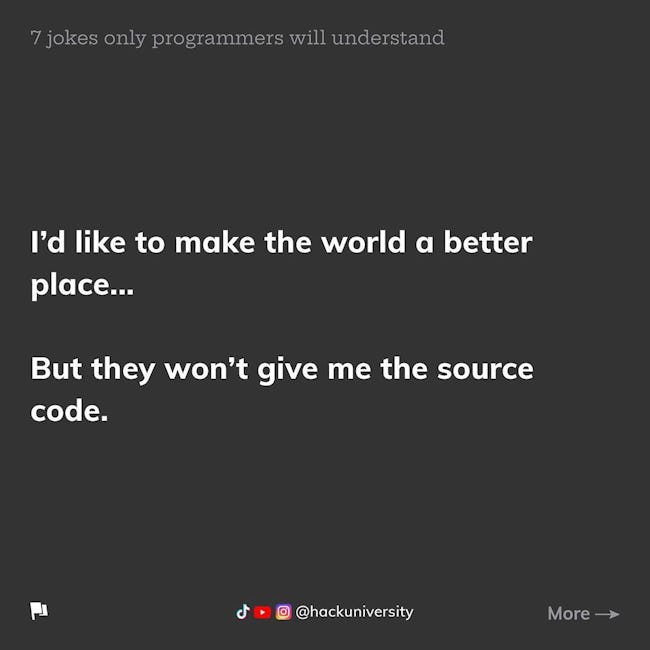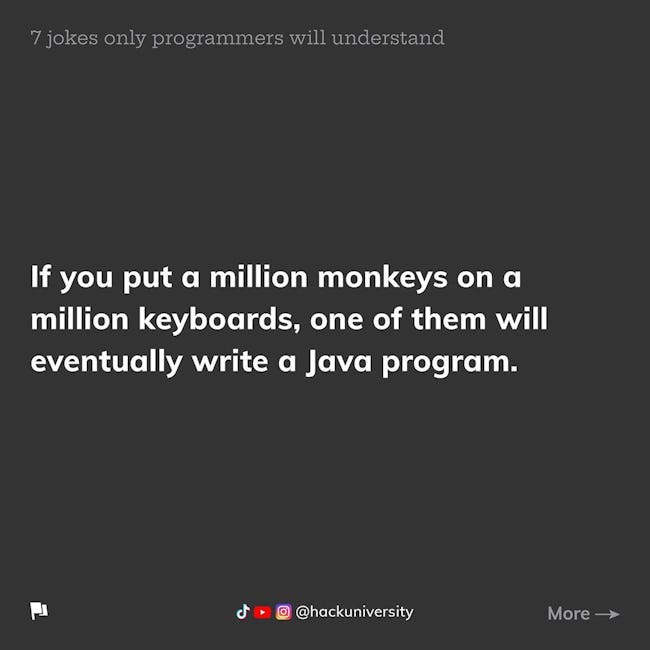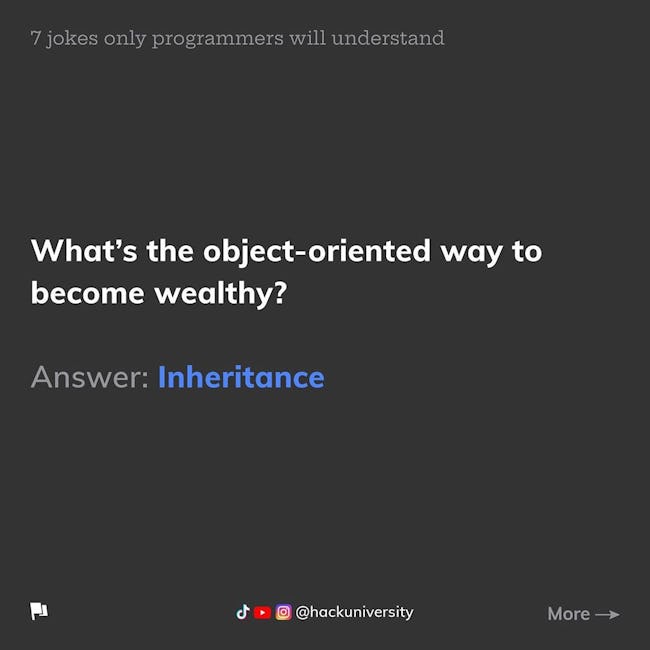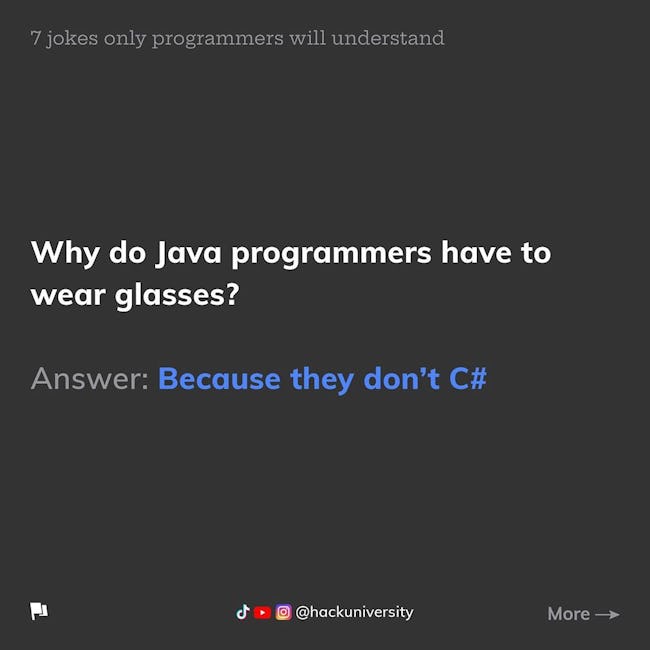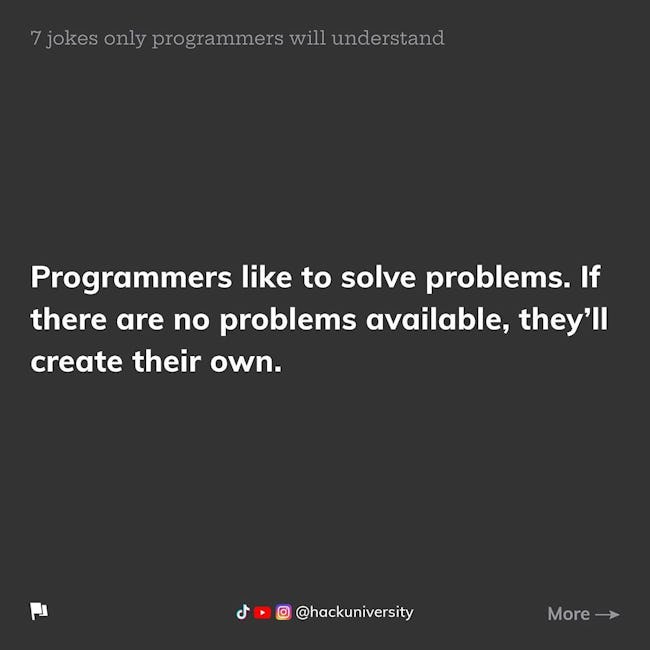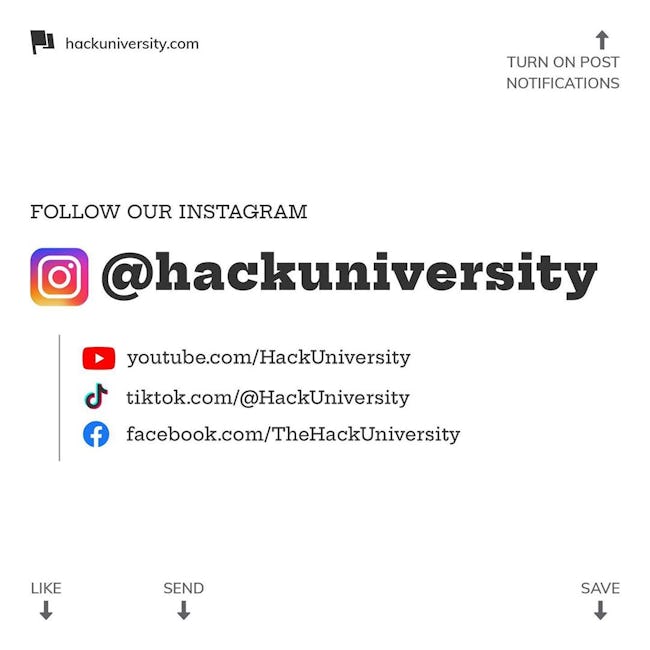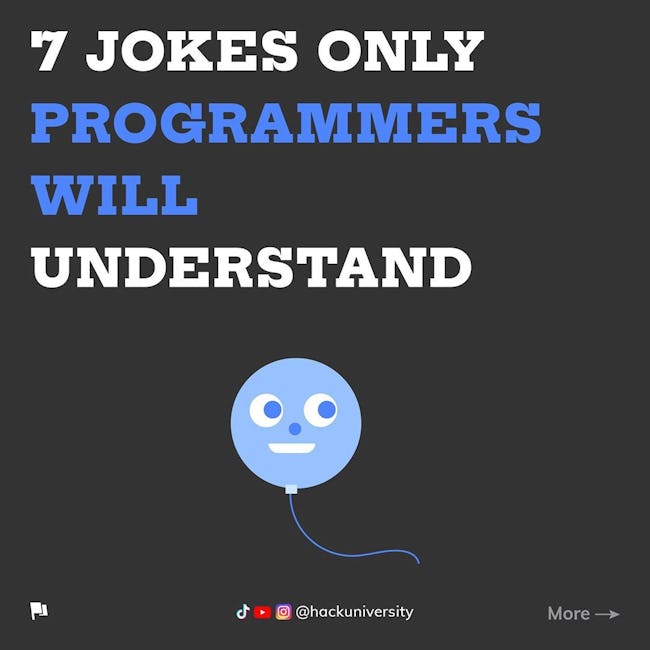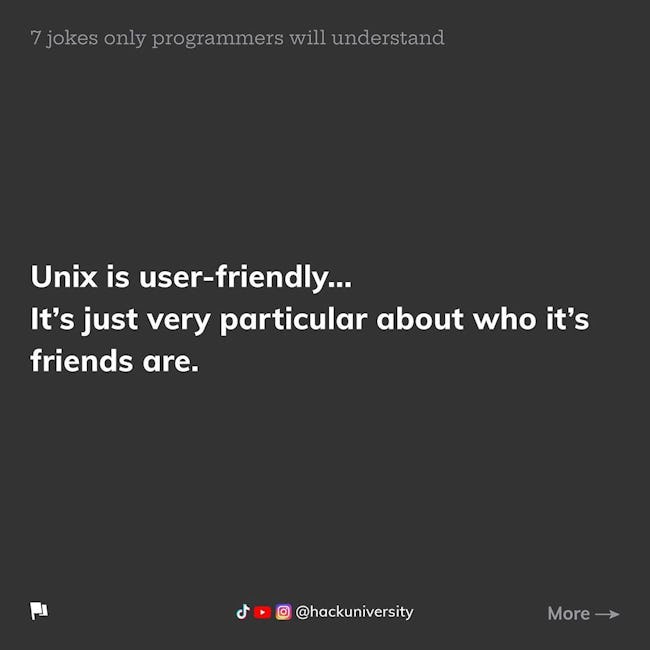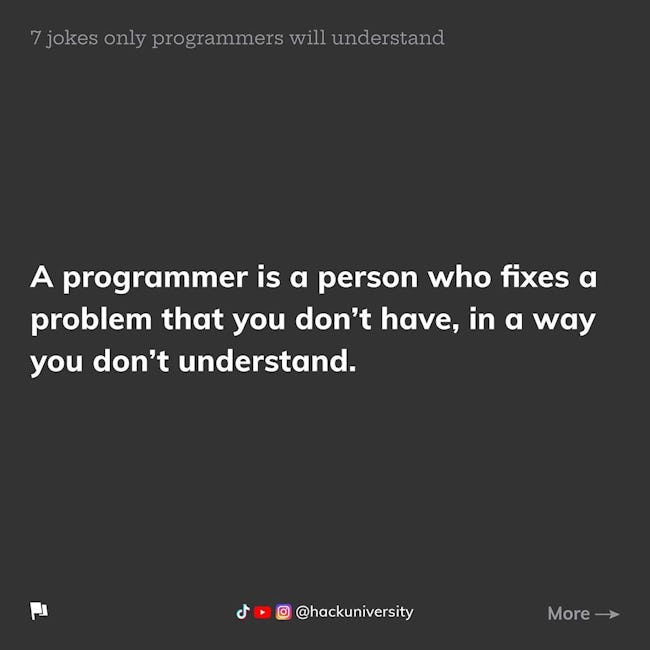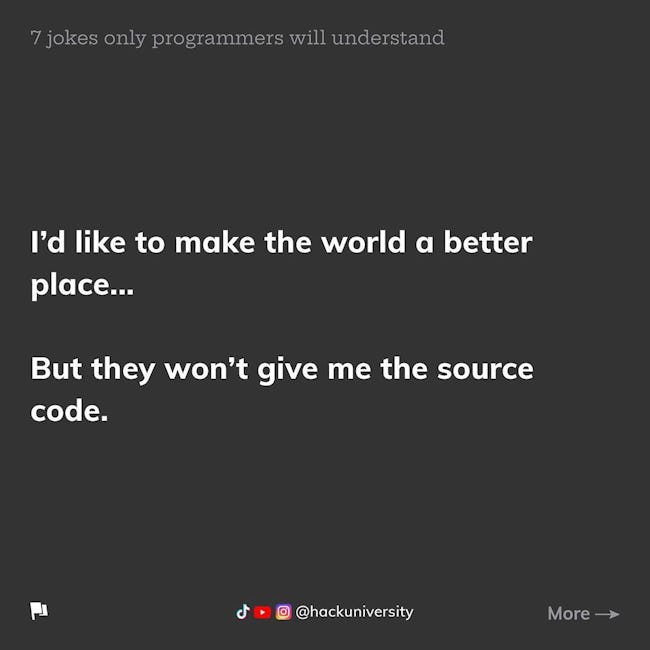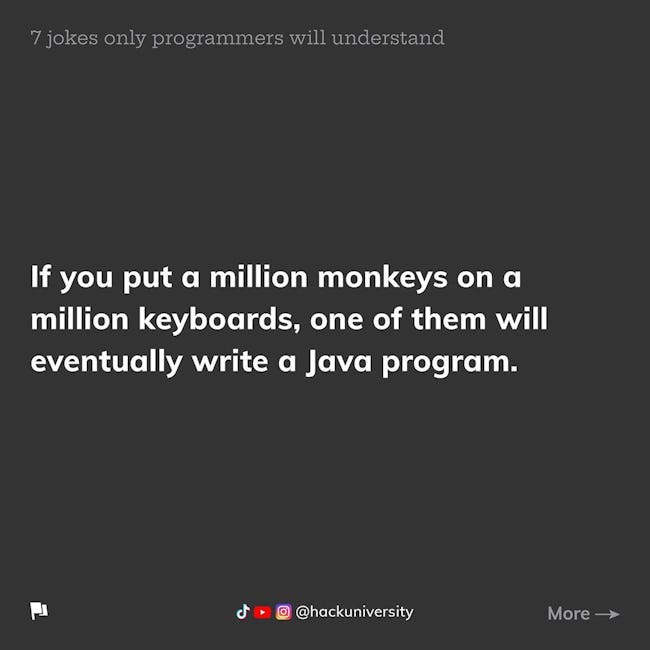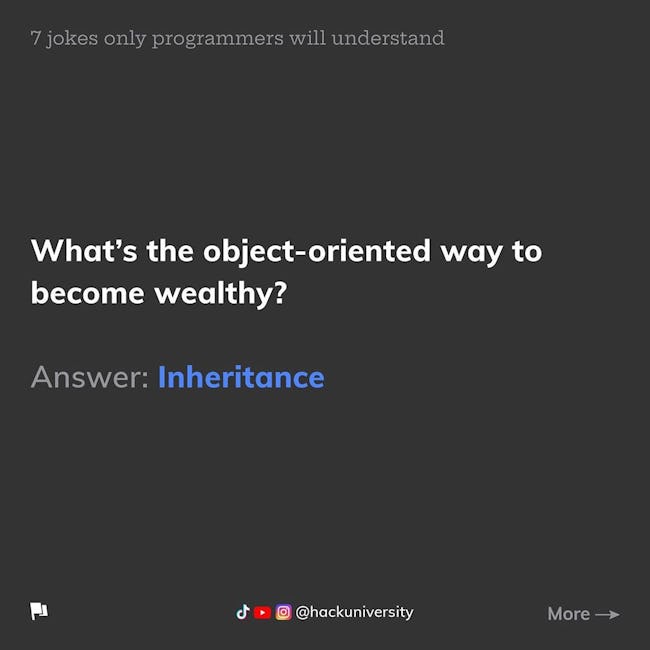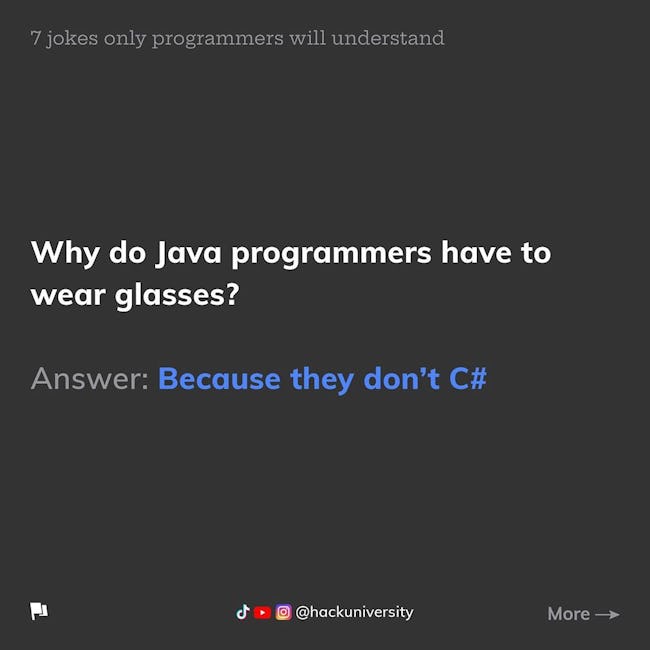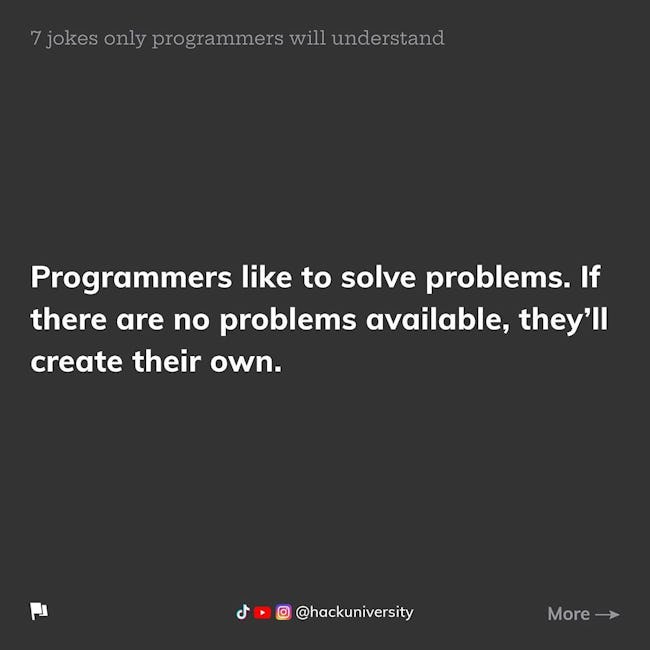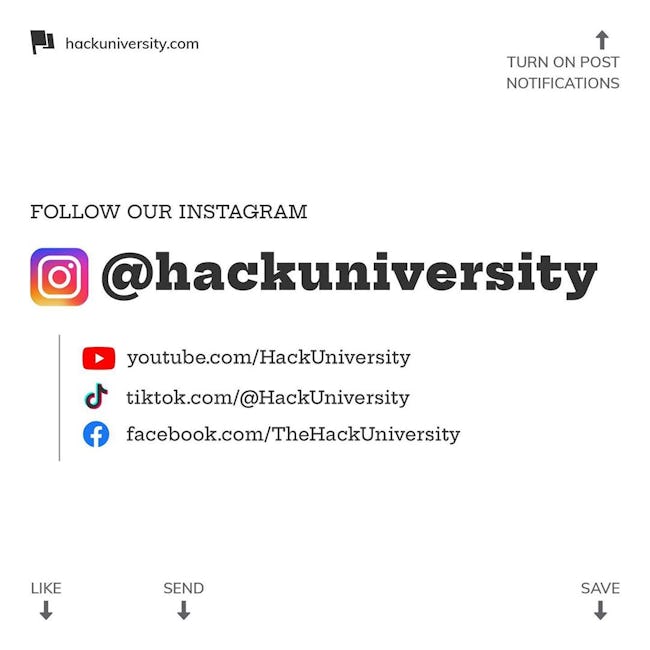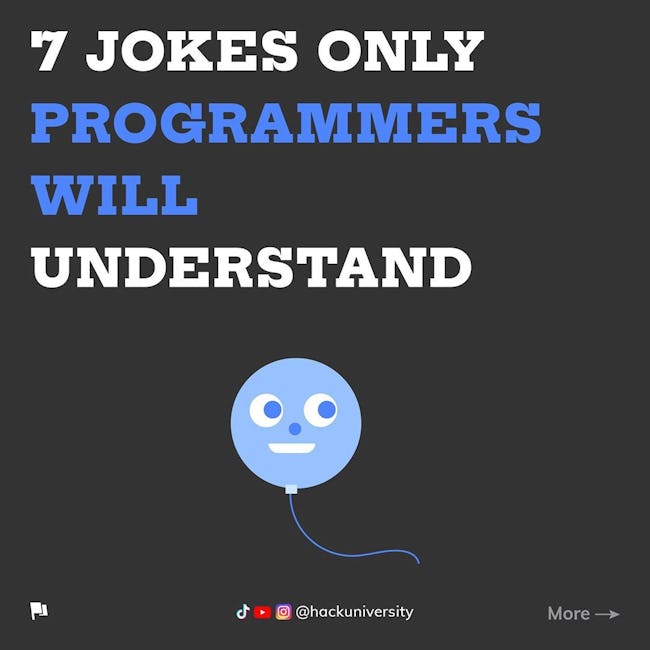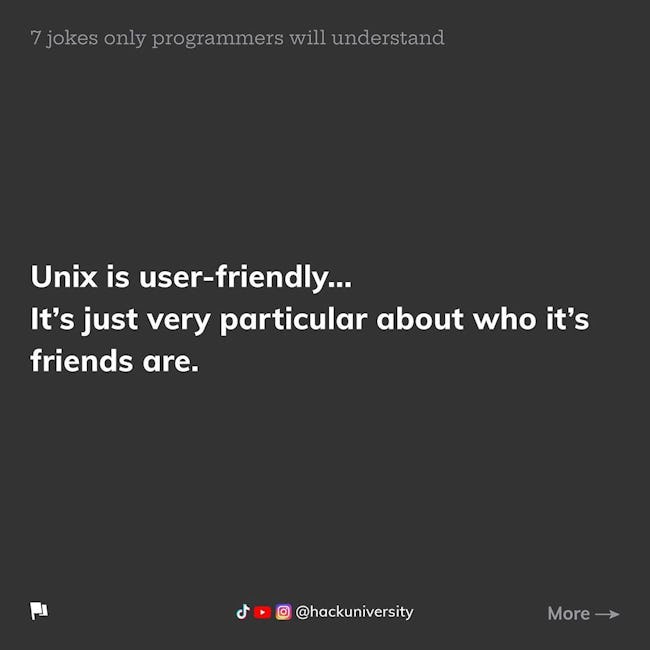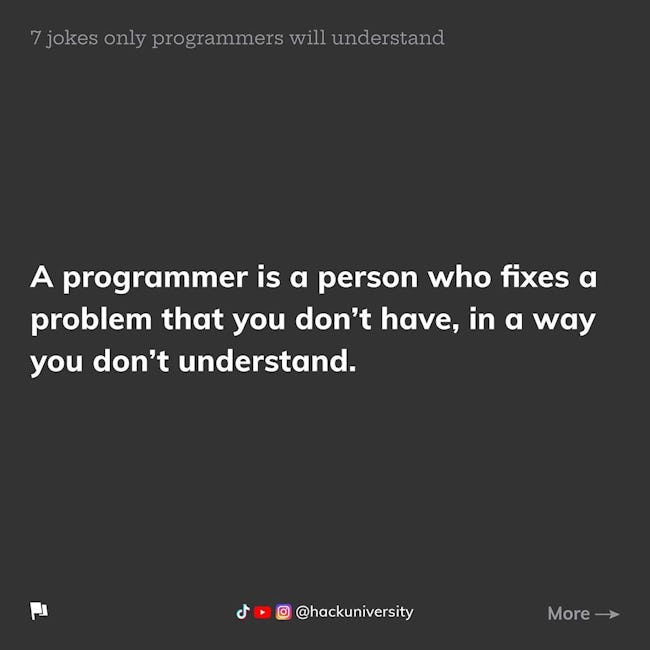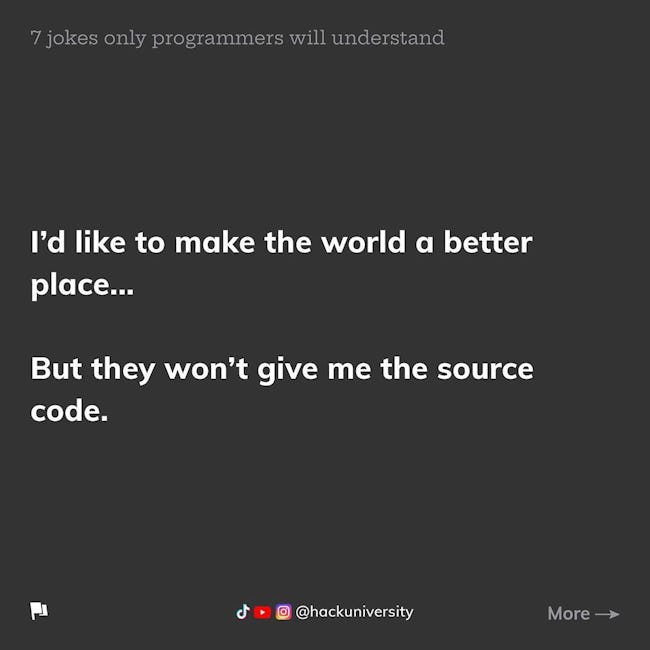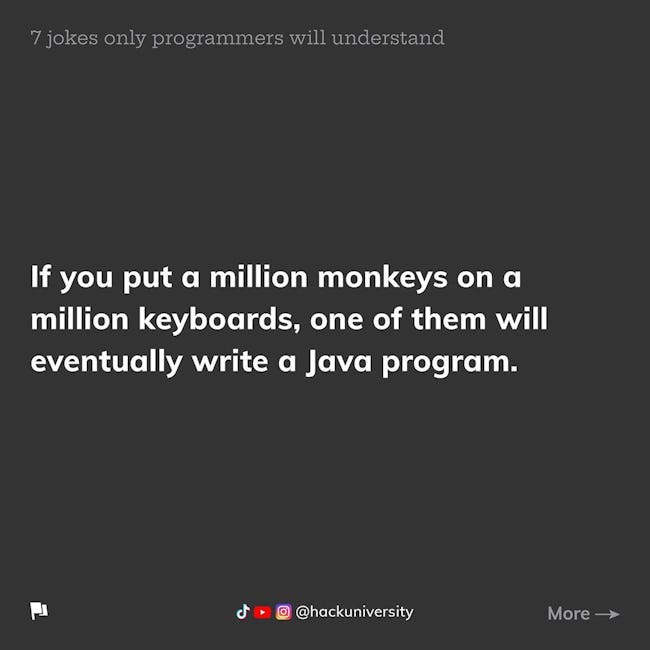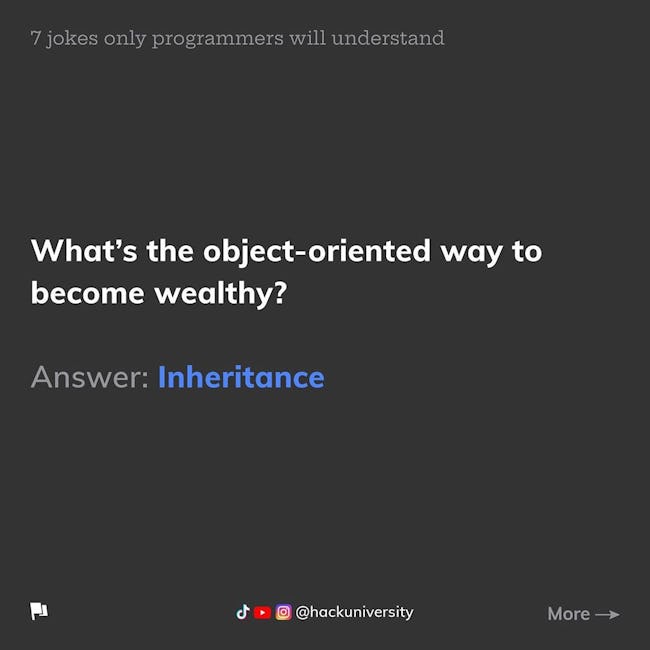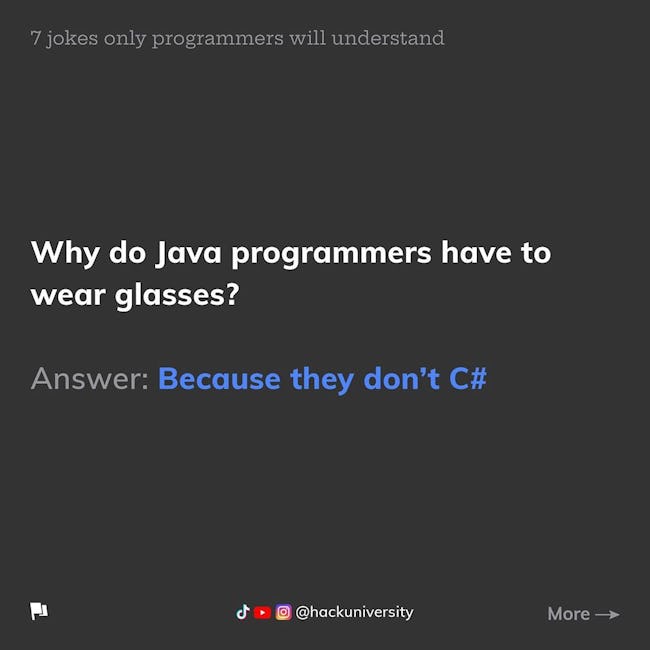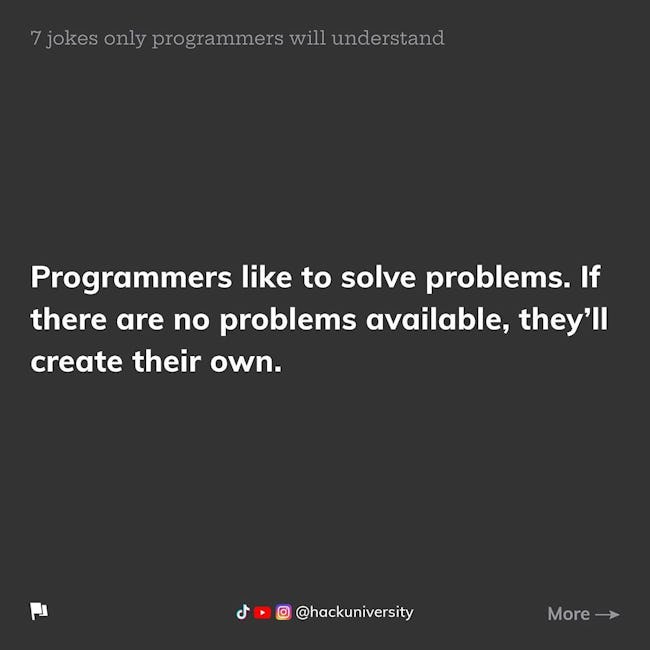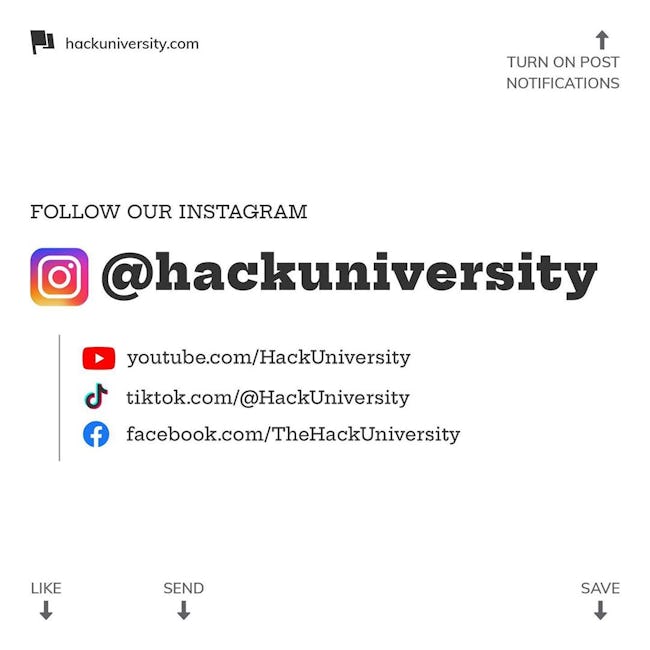 7 jokes only programmers will understand
Unix is user-friendly... CJt's just very particular about who it's friends are.
A programmer is a person who fixes a problem that you don't have, in a way you don't understand.
I'd like to make the world a better place...
But they won't give me the source code.
If you put a million monkeys on a million keyboards, one of them will eventually write a Java program.
What's the object-oriented way to become wealthy?
Answer: Inheritance
Why do Java programmers have to wear glasses?
Answer: Because they don't C#
Programmers like to solve problems. If there are no problems available, they'll create their own.
FOLLOW OUR INSTAGRAM @hackuniversity
youtube.com/HackUniversity
tiktok.eom/@HackUniversity
facebook.com/TheHackUniversity
More booklets by Hack University
More Development booklets
Your recently viewed booklets
See all booklets