Booklet
7 Common UX Design Myths You Should Be Aware Of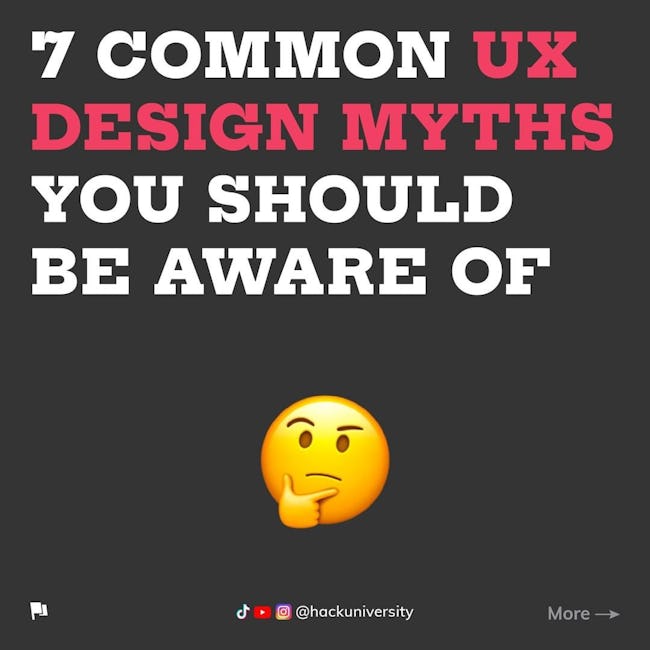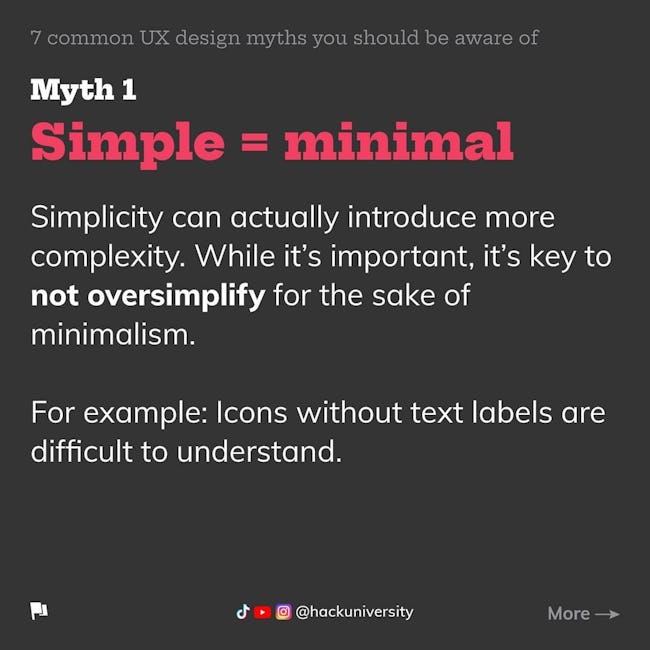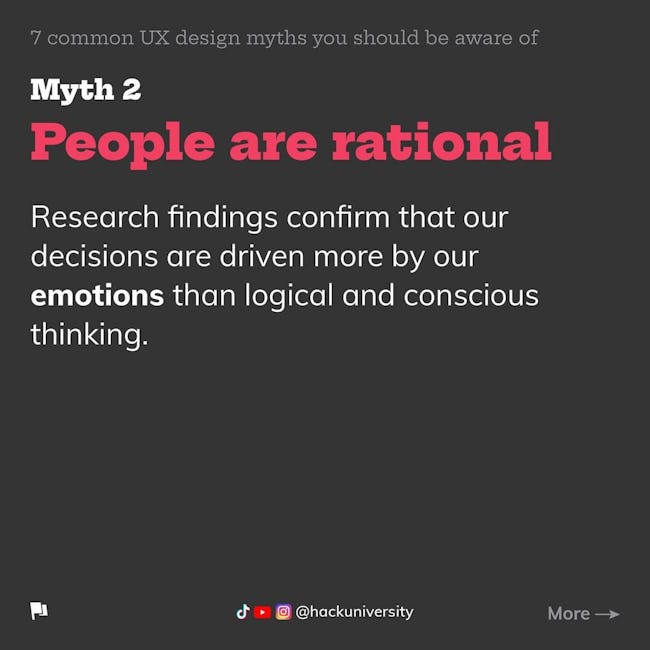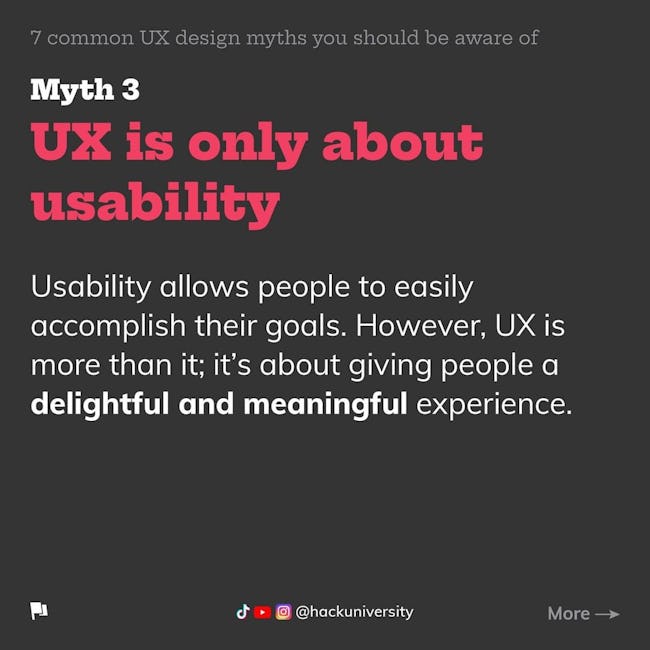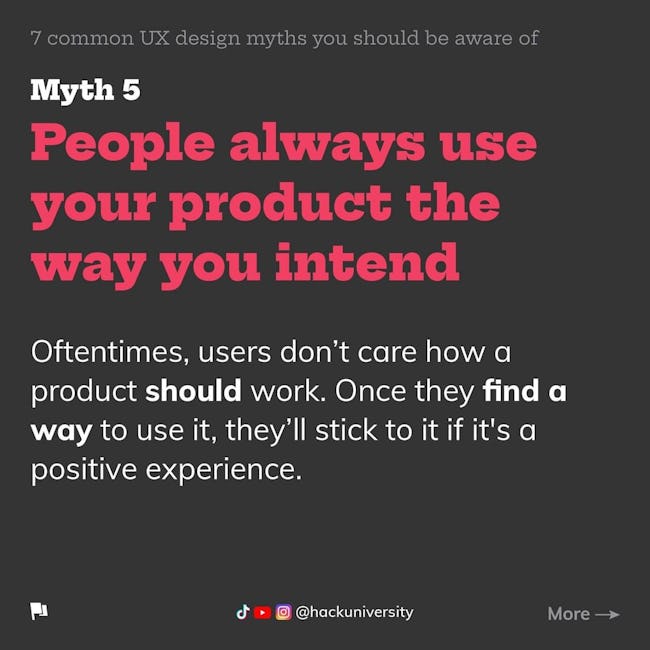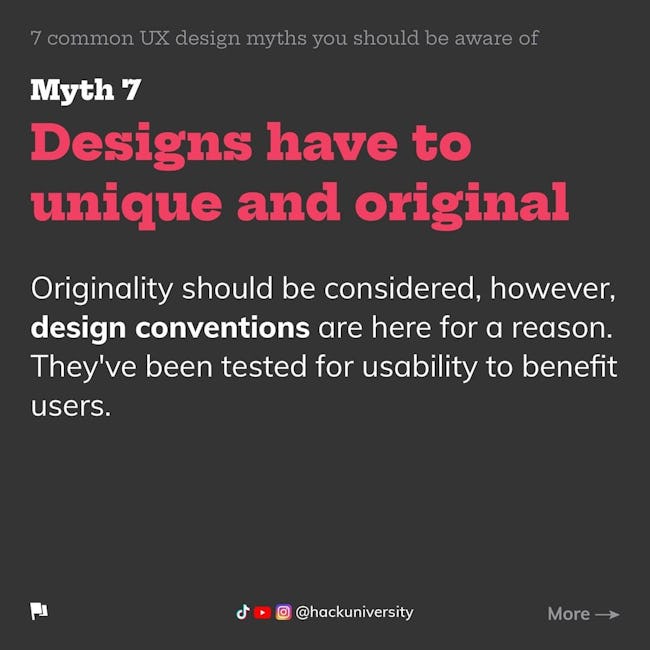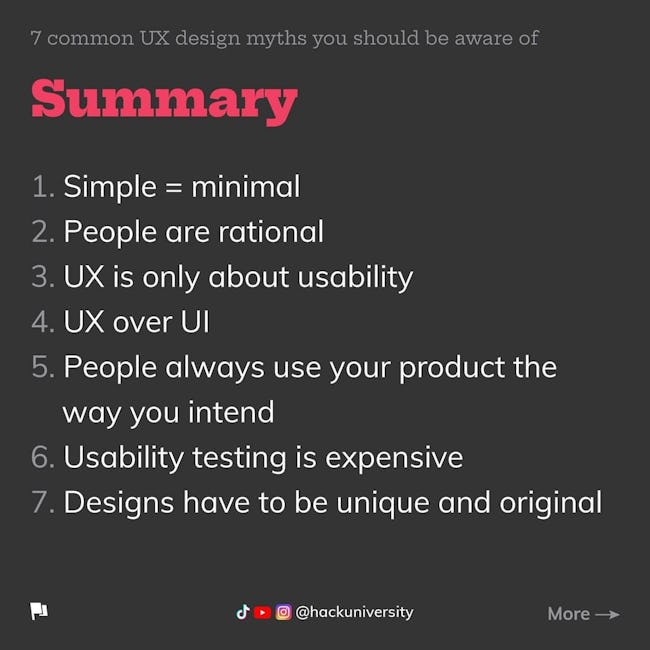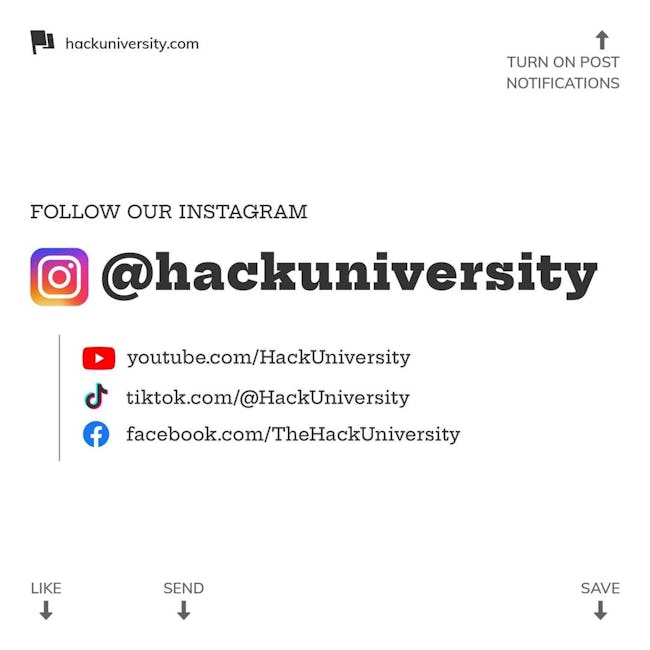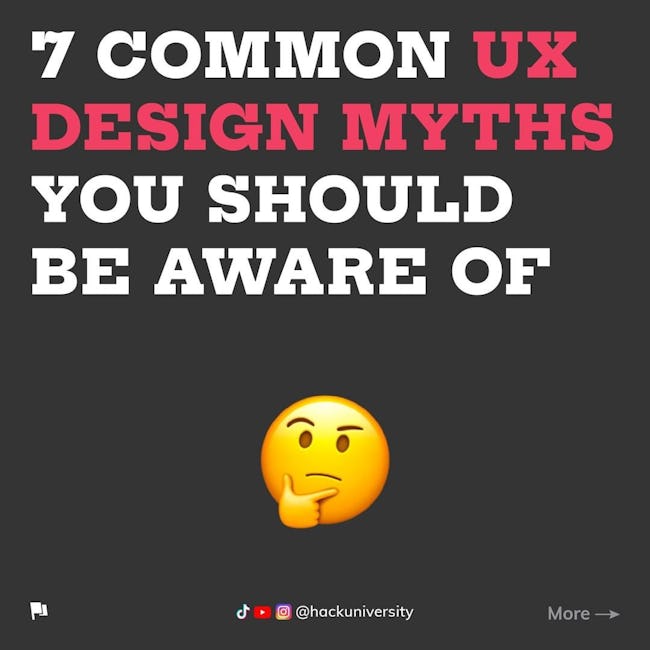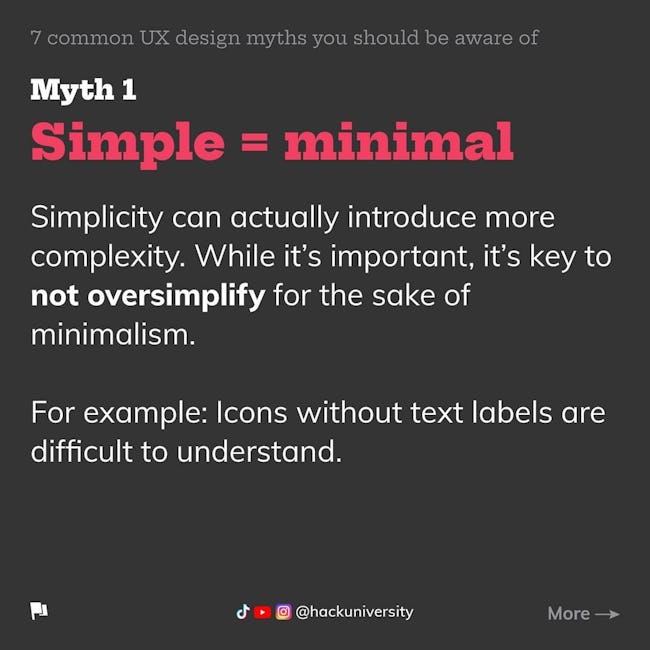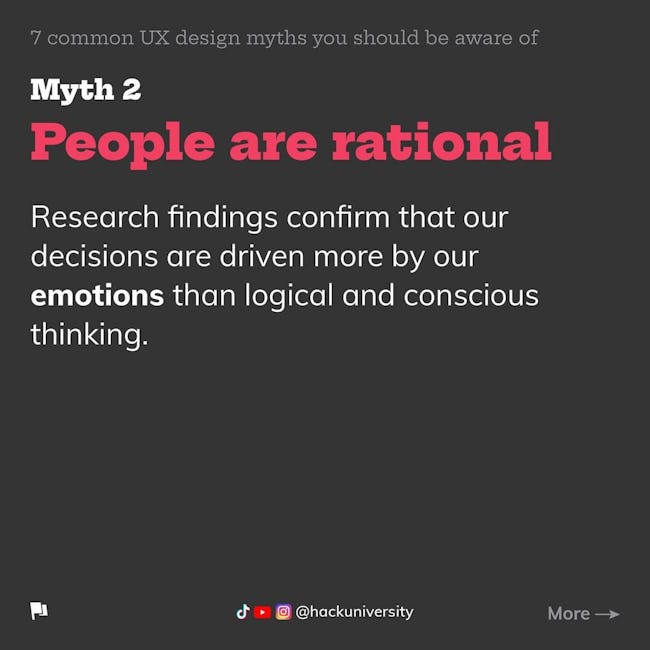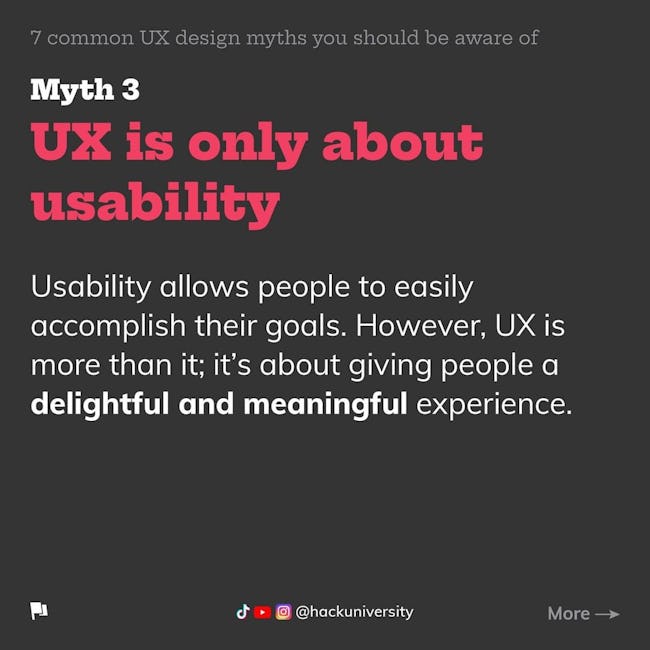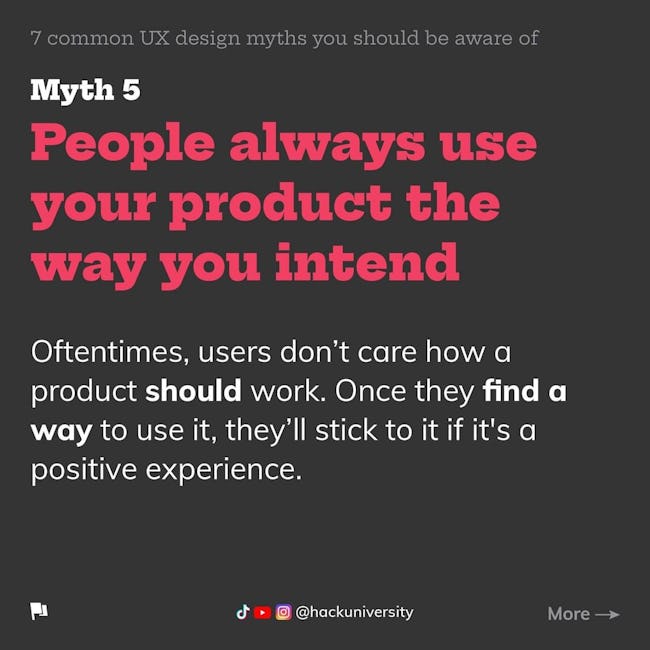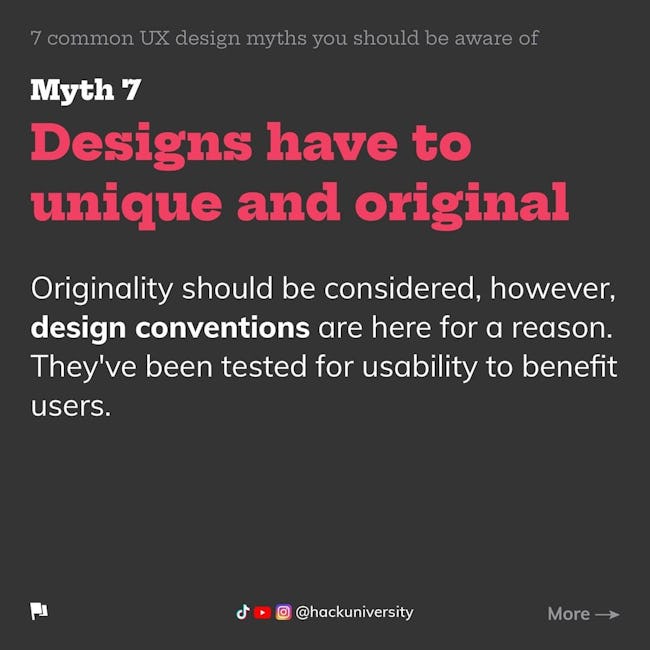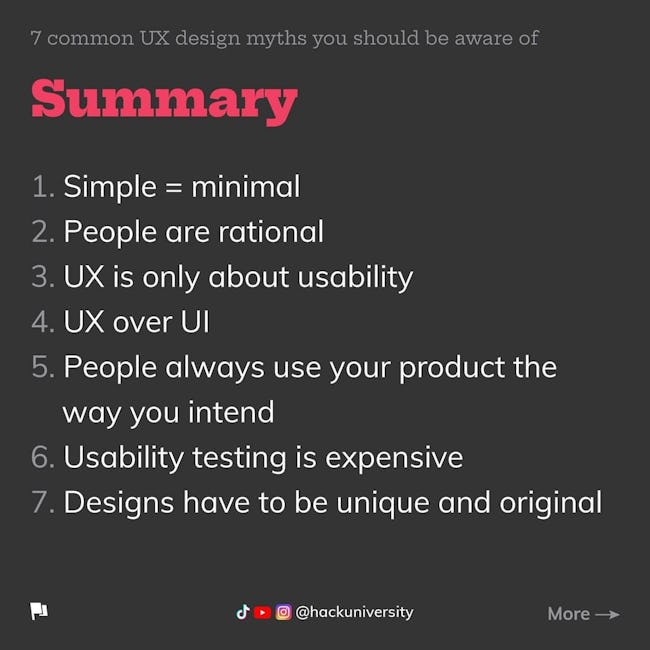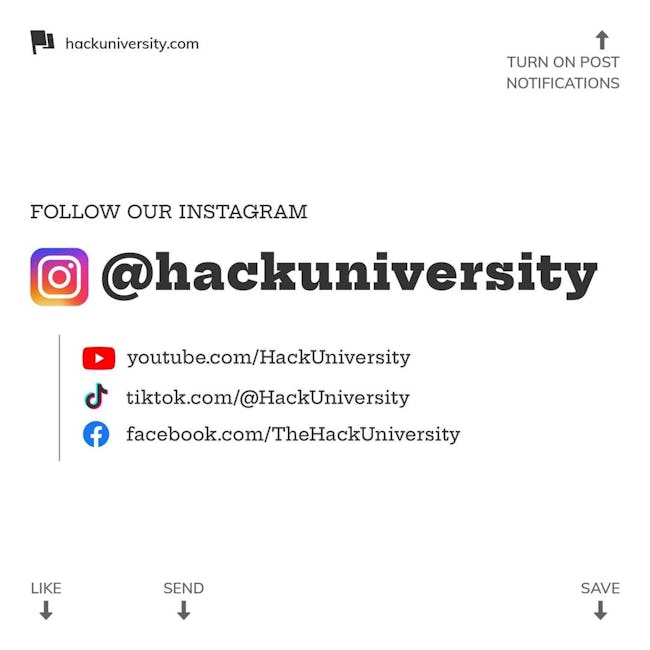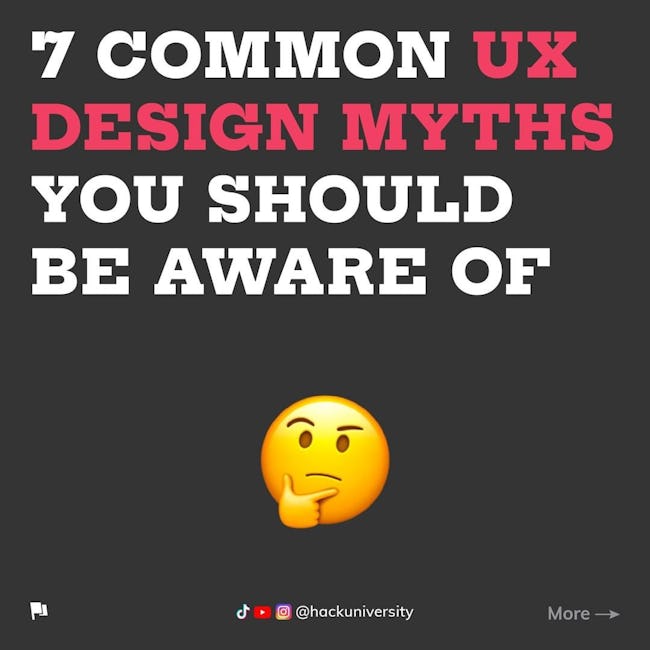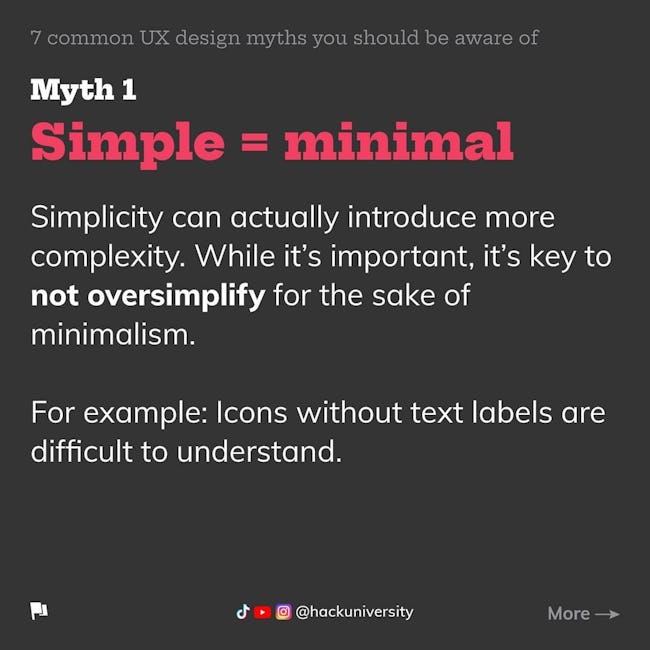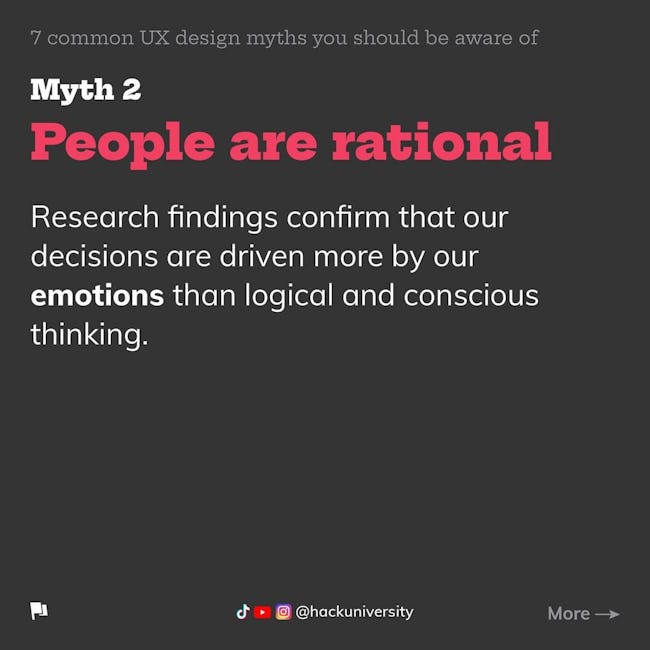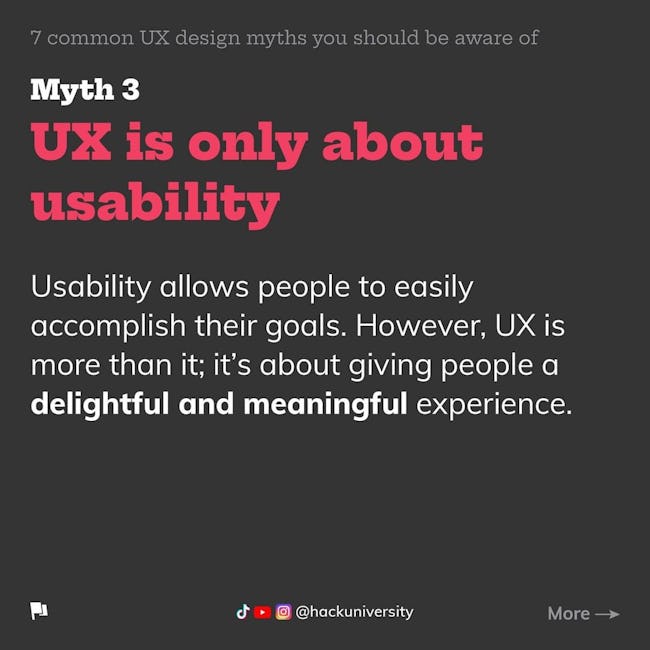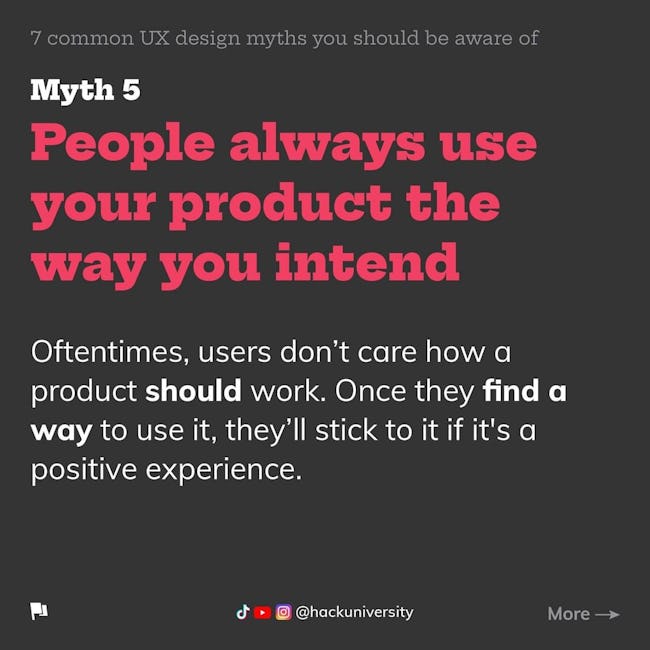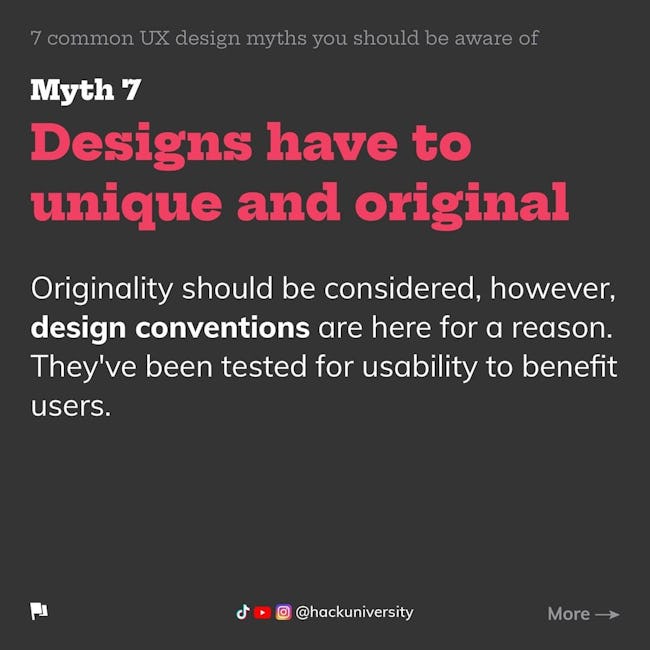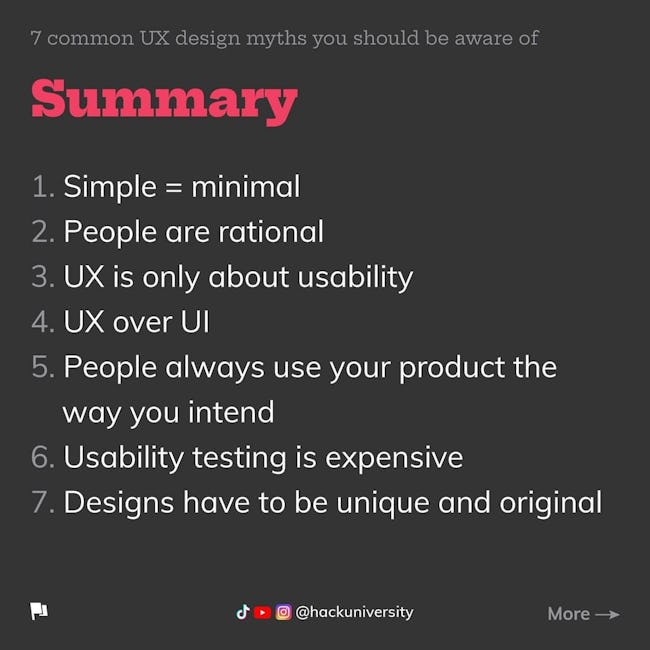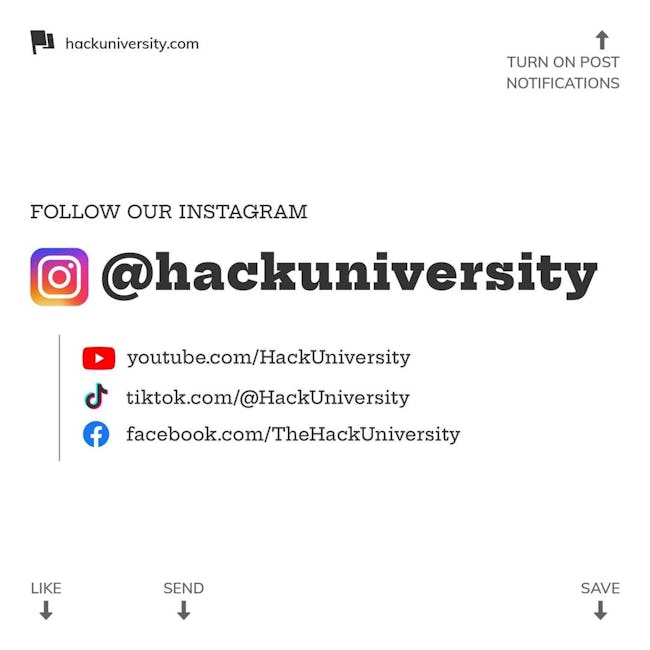 7 Common UX Design Myths You Should Be Aware Of
Myth 1
a. Simple = minimal
Simplicity can actually introduce more complexity. While it's important, it's key to not oversimplify for the sake of minimalism.
For example: Icons without text labels are difficult to understand.
Myth 2
b. People are rational
Research findings confirm that our decisions are driven more by our emotions than logical and conscious thinking.
Myth 3
c. UX is only about usability
Usability allows people to easily accomplish their goals. However, UX is more than it; it's about giving people a delightful and meaningful experience.
Myth 4
d. UX over UI
While usability is important, emotions plays a critical role in the users' experience and good visual design speaks to people's emotions.
Myth 5
e. People always use your product the way you intend
Oftentimes, users don't care how a product should work. Once they find a way to use it, they'll stick to it if it's a positive experience.
Myth 6
f. Usability testing is expensive
Testing can actually be fast and cheap. Low-tech paper prototype tests and just 5 participants can bring valuable results.
Myth 7
g. Designs have to unique and original
Originality should be considered, however, design conventions are here for a reason. They've been tested for usability to benefit users.
Summary
1. Simple = minimal
2.People are rational
3. UX is only about usability
4. UX over UI
5. People always use your product the way you intend
6. Usability testing is expensive
Follow instagram.com/hackuniversity
👉Watch tiktok.com/@hackuniversity
👉Like fb.com/TheHackUniversity
👉Subscribe youtube.com/HackUniversity⁣
More booklets by Hack University
More IT & Software booklets
Your recently viewed booklets
See all booklets