Booklet
7 Common Misconceptions About Coding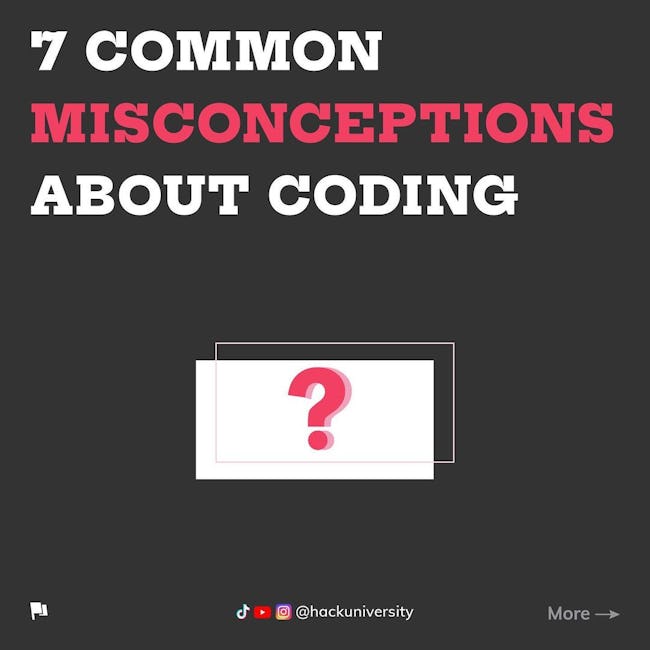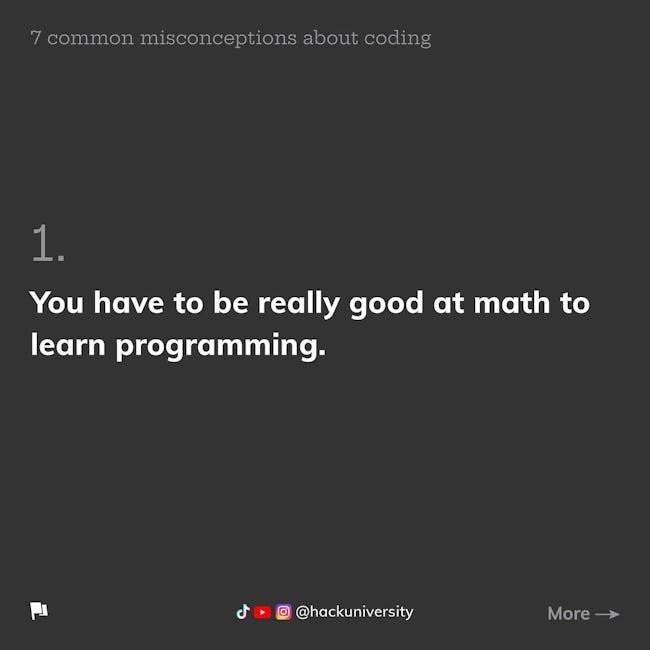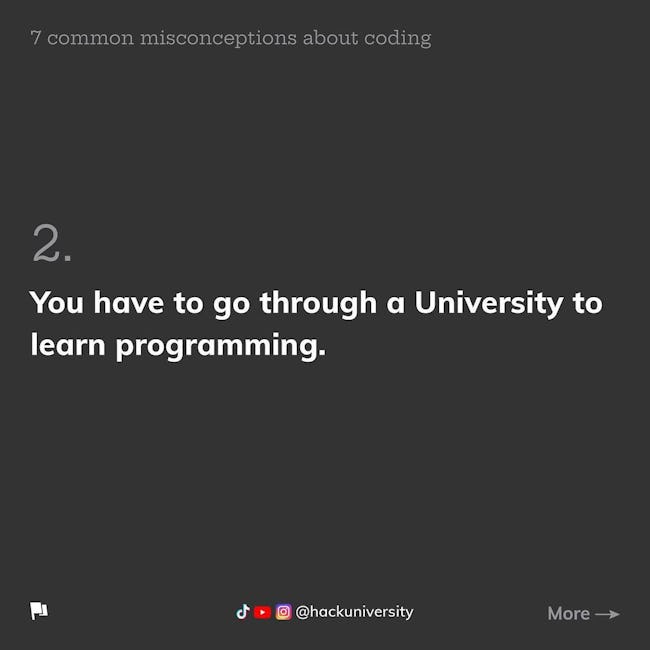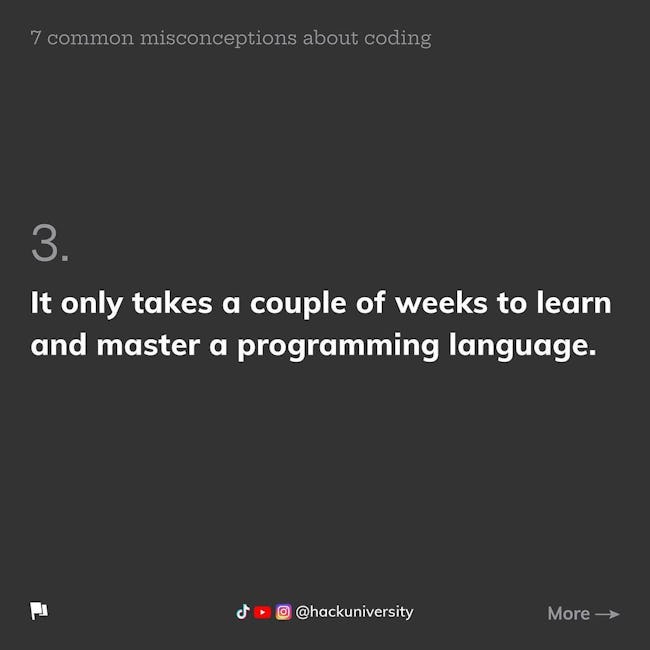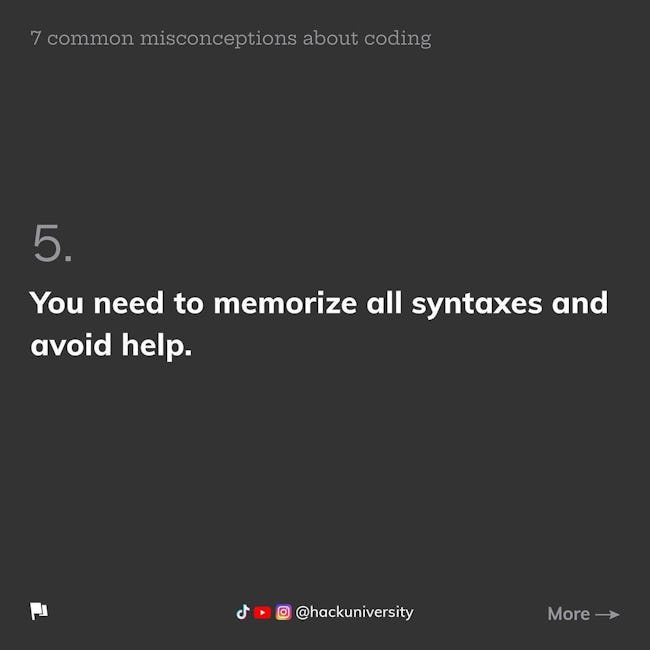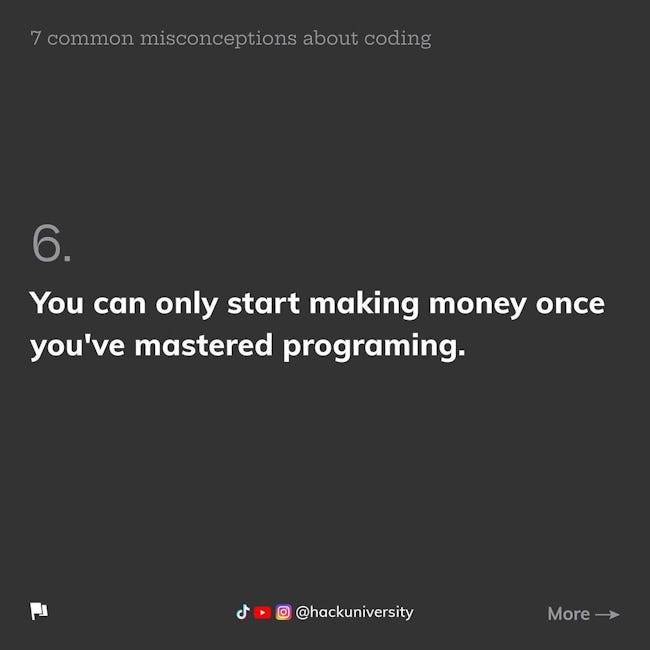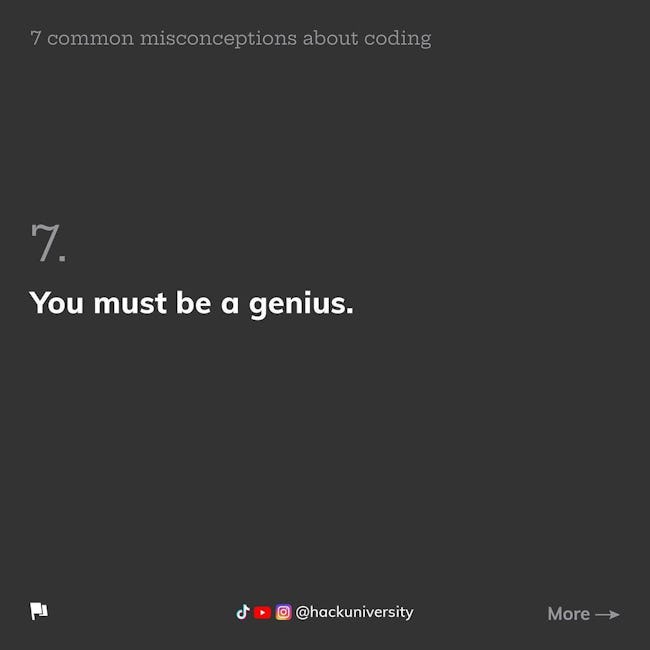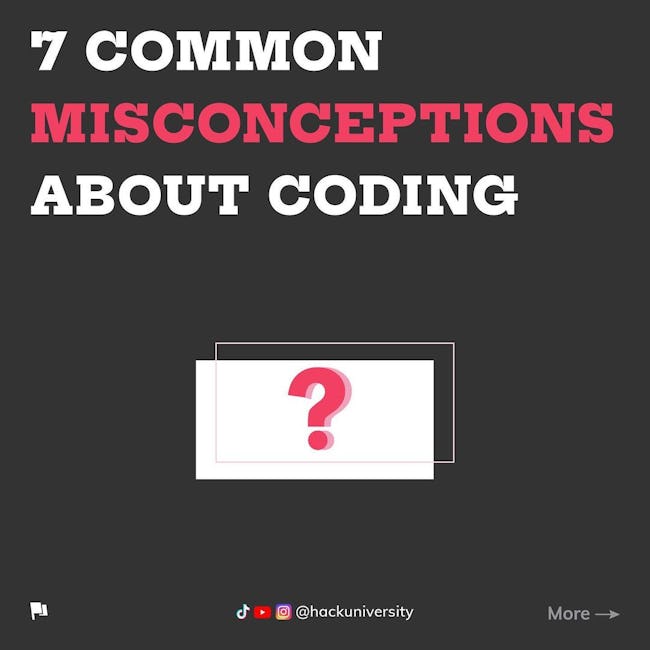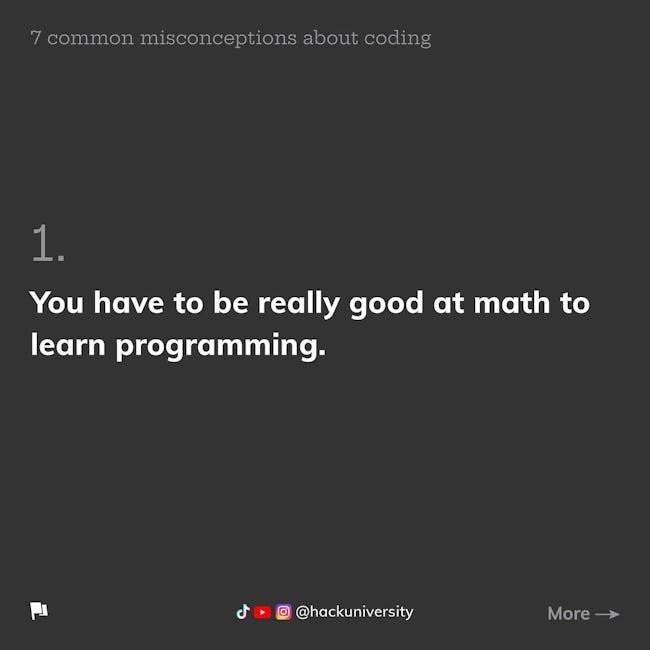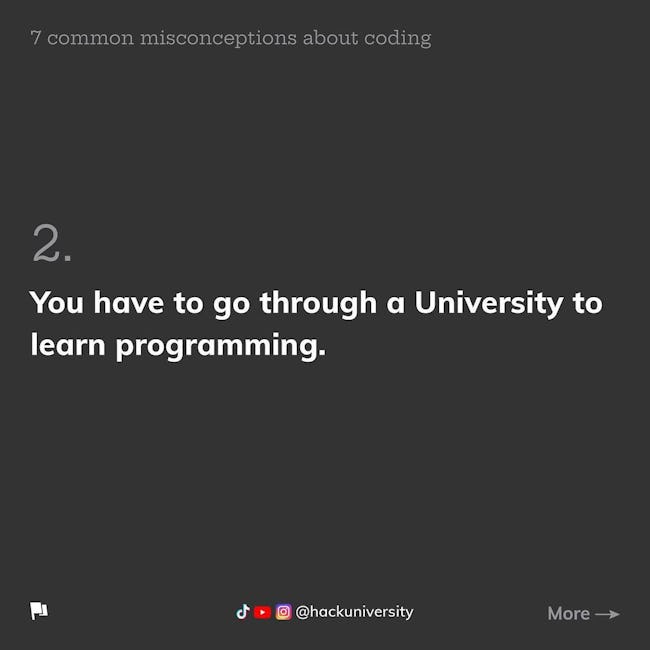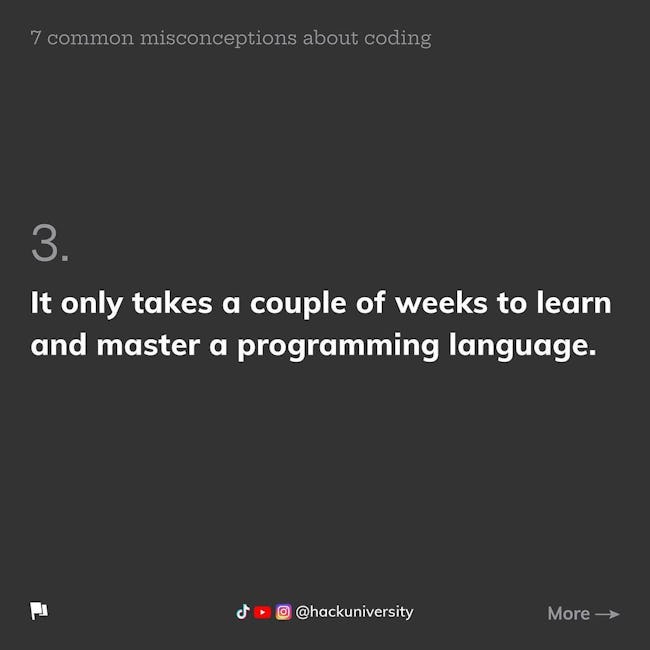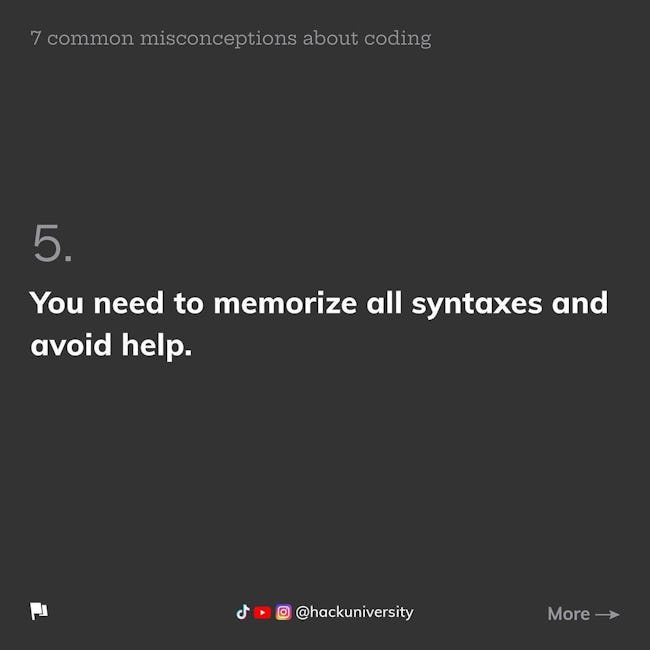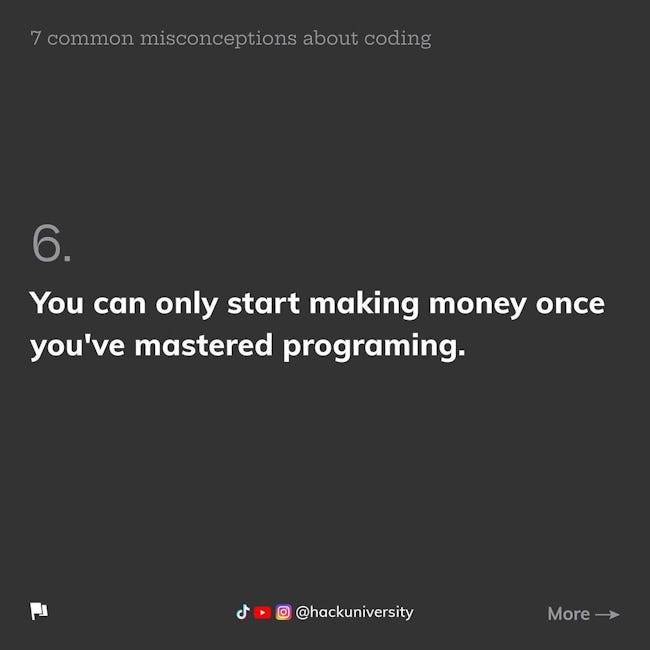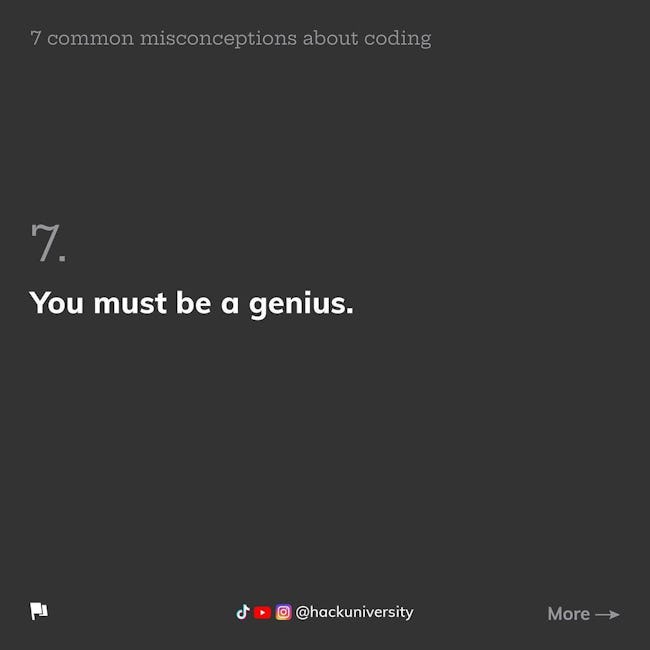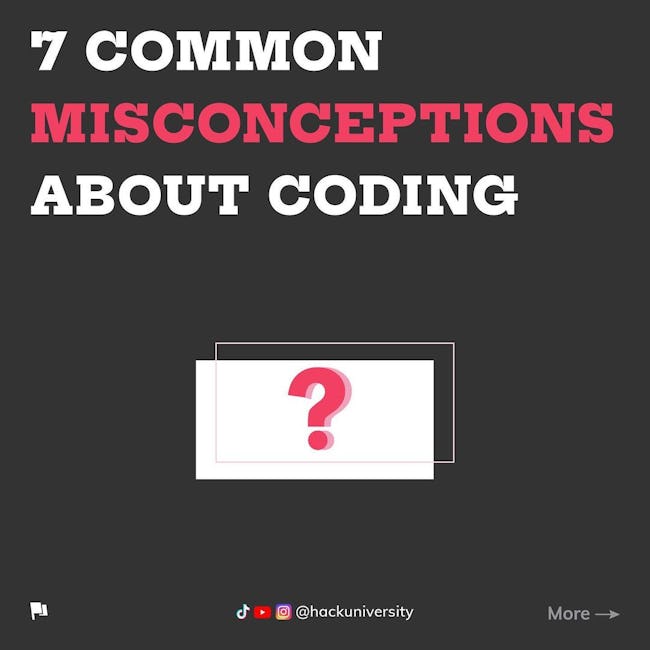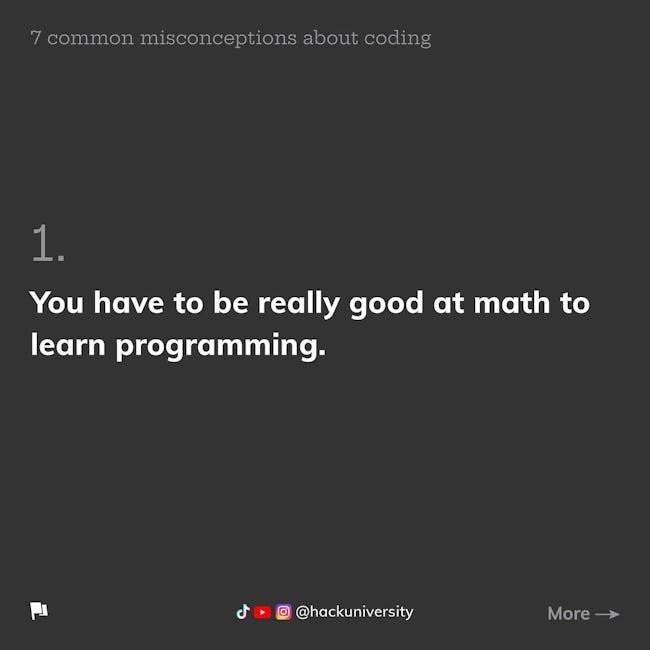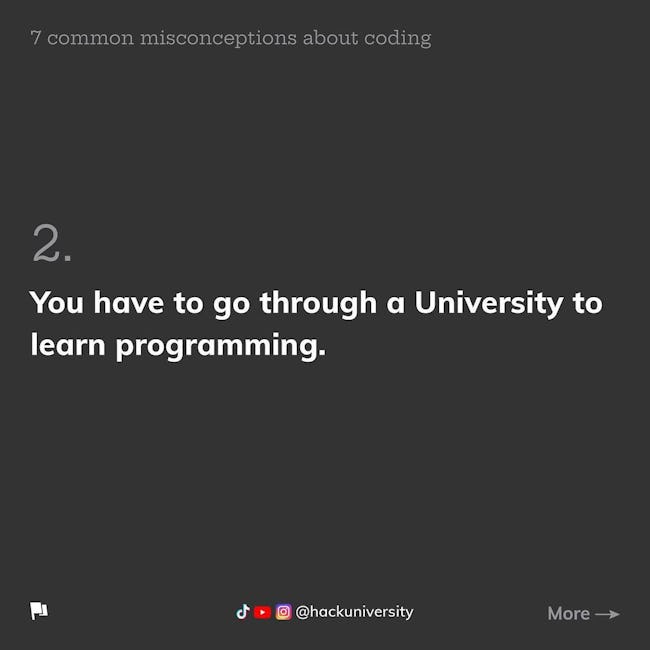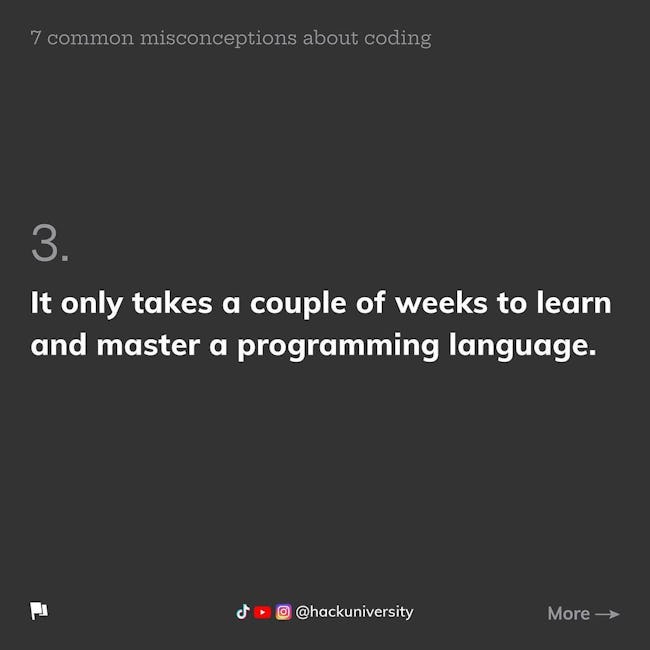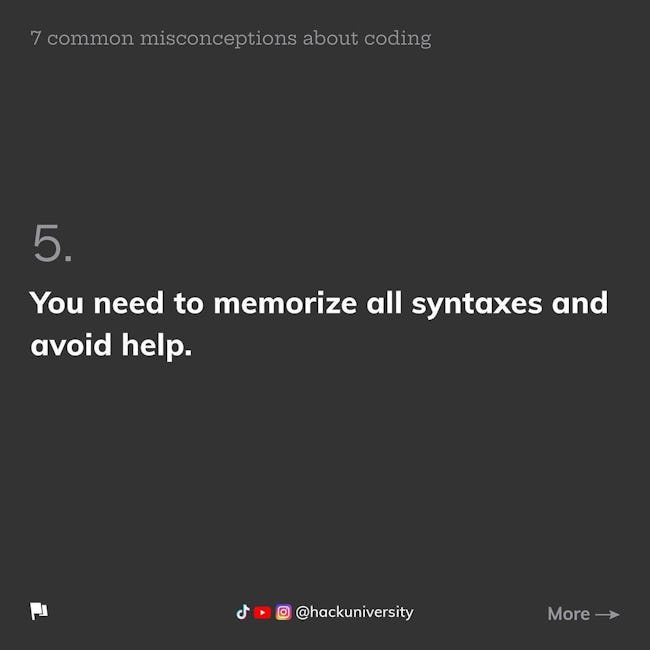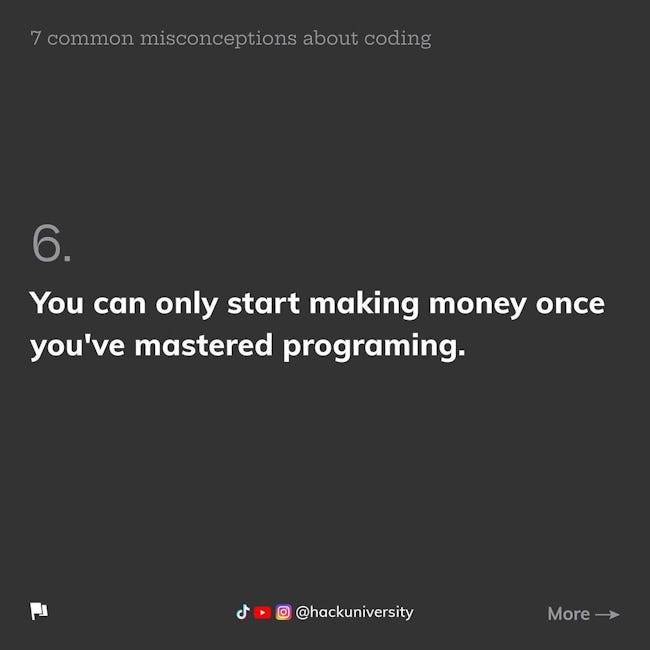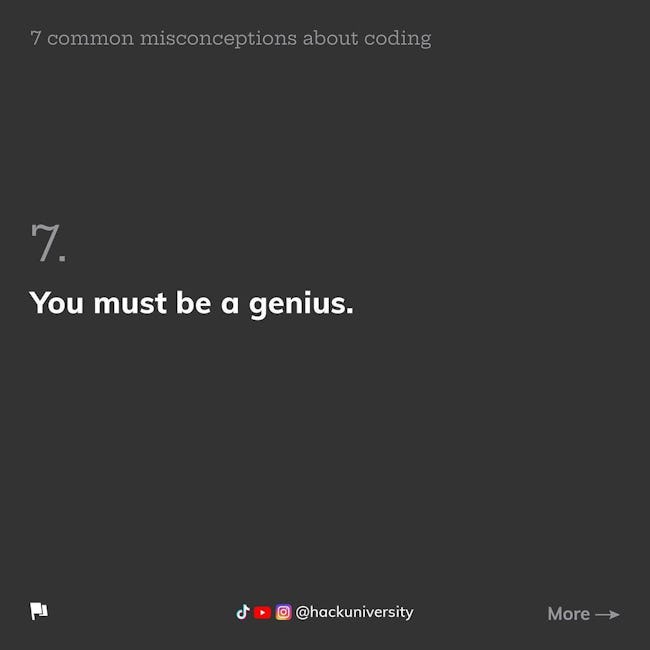 7 COMMON MISCONCEPTIONS ABOUT CODING
1. You have be really good at math to learn programming.
2. You have to go through a University to learn programming.
3. It takes a couple of weeks to learn and master a programming language.
4. You need to learn off the programming languages.
5. You need to memorize all syntaxes and avoid help.
6. You can only start making money once you've masteres programming.
7. You must be a genius.
More booklets by Hack University
More IT & Software booklets
Your recently viewed booklets
See all booklets