Booklet
7 Common Design Terms you Should Know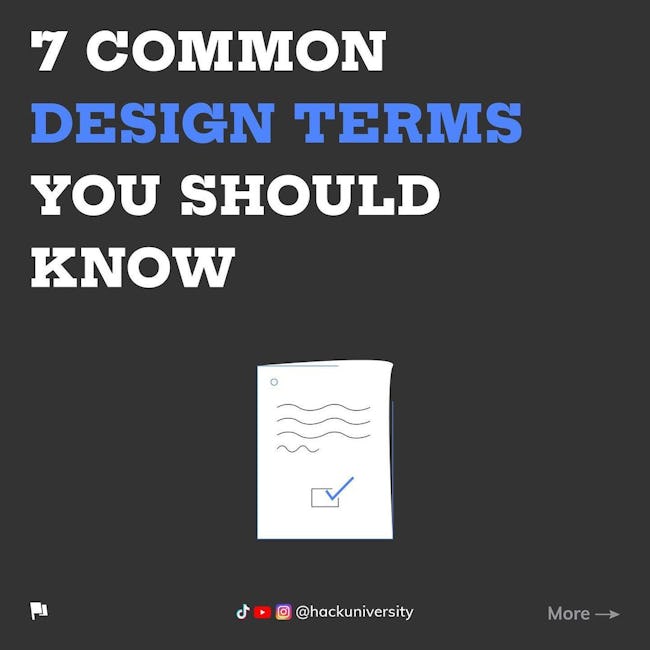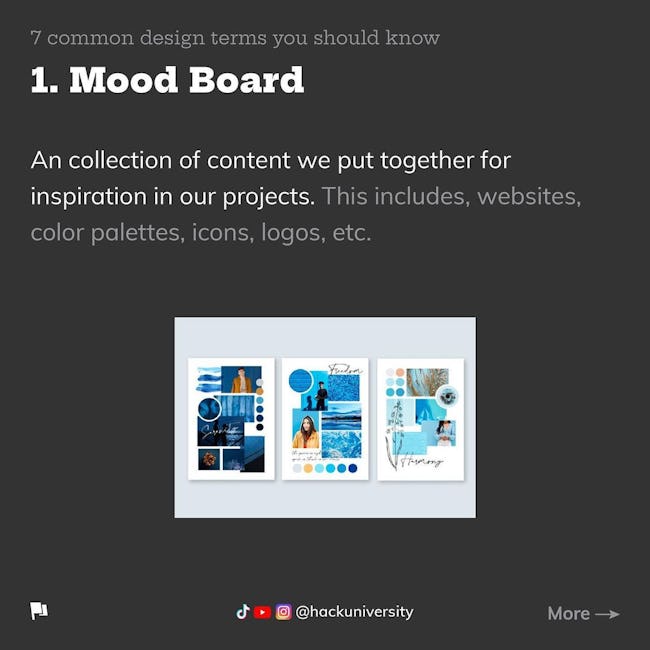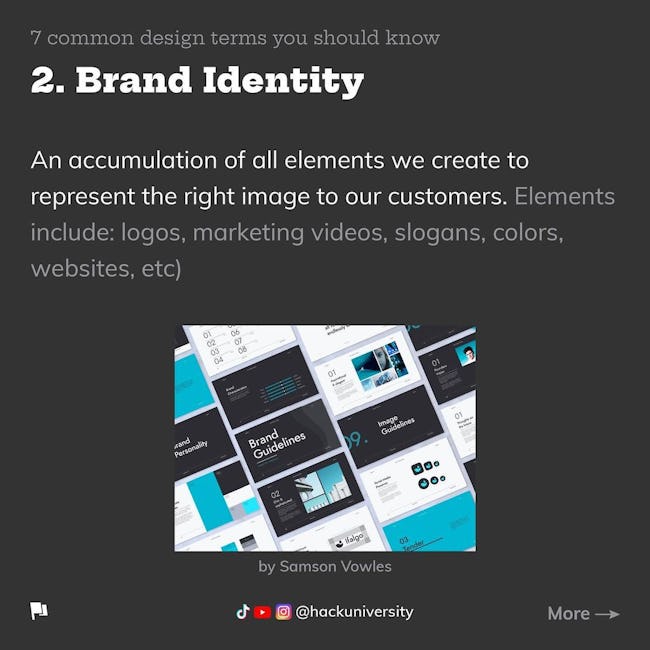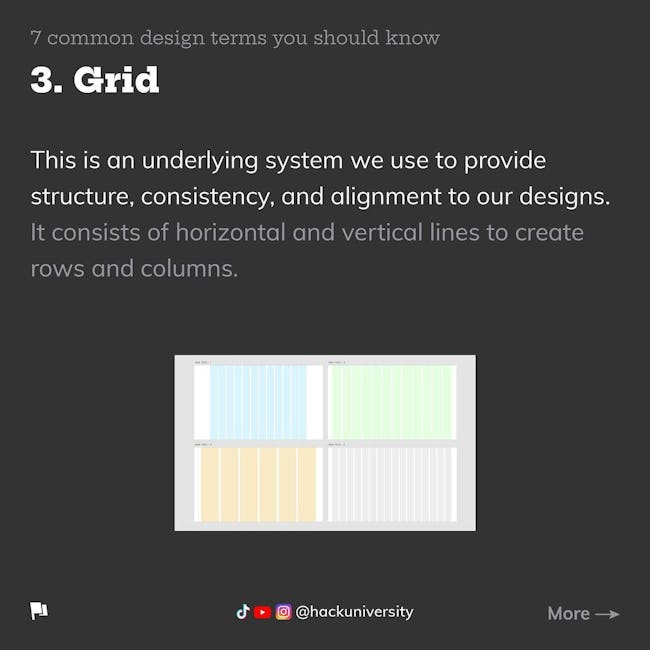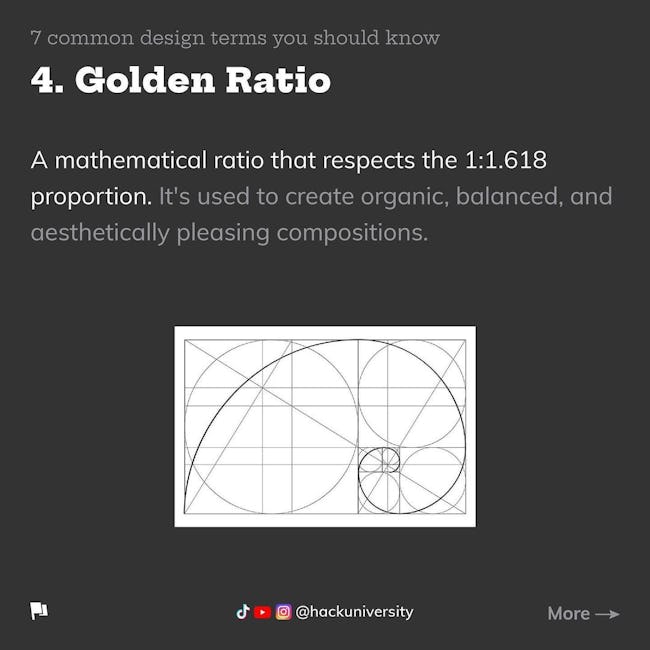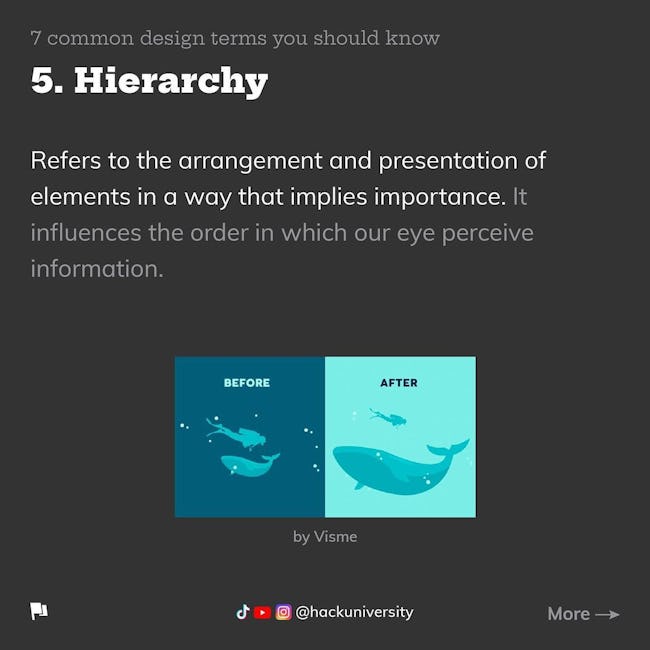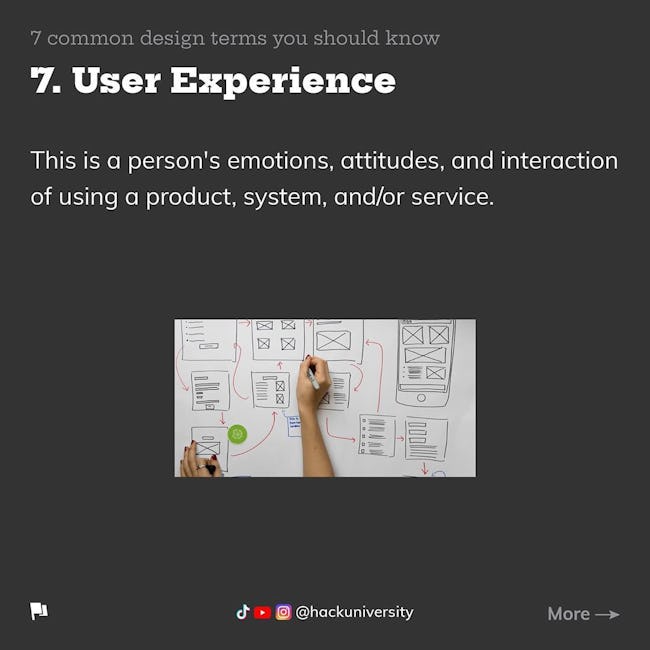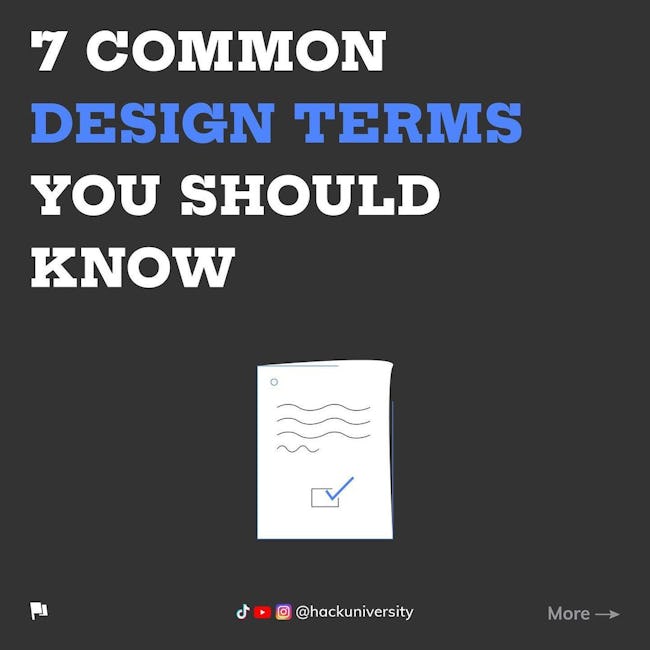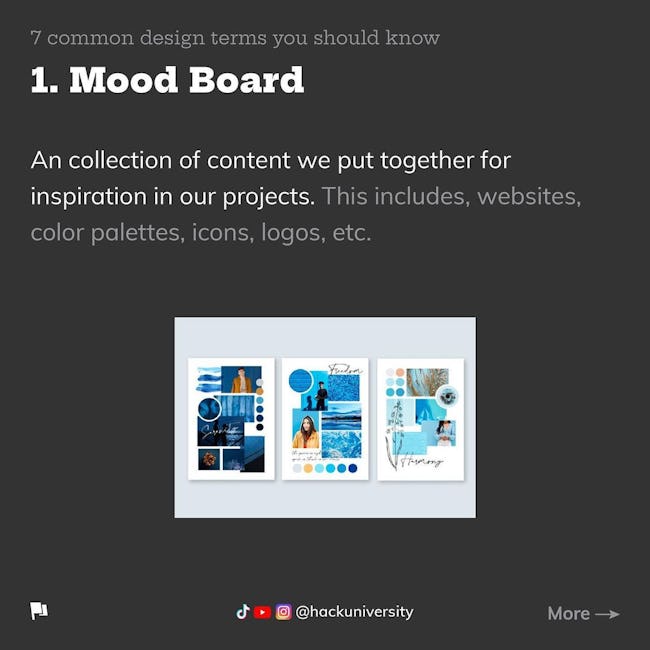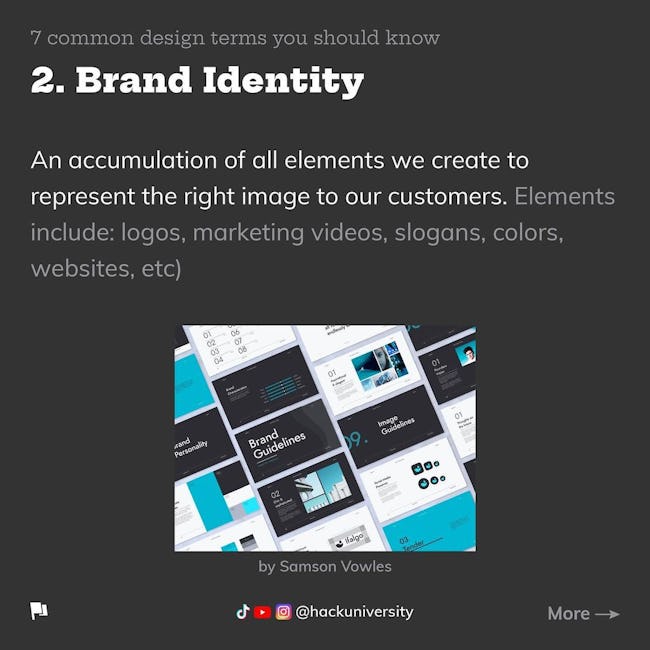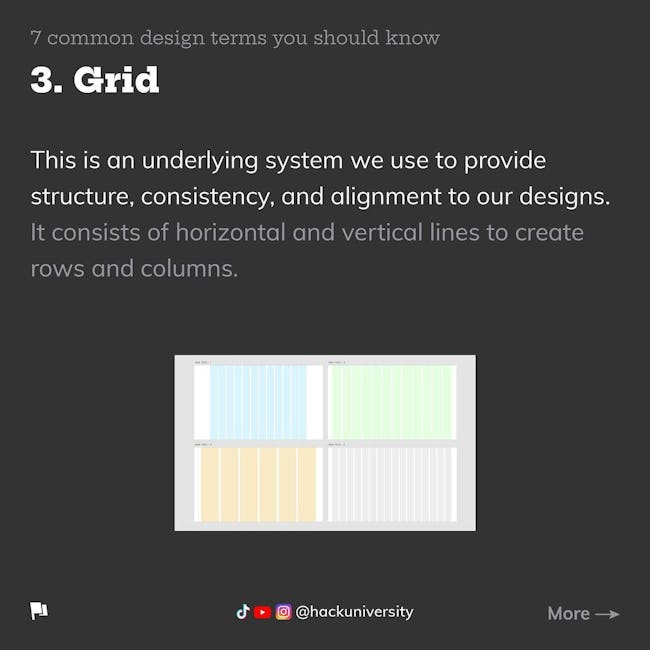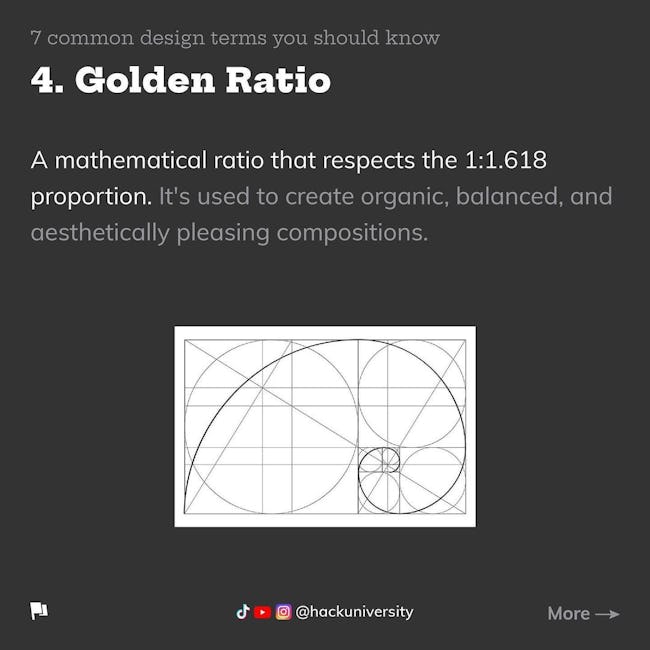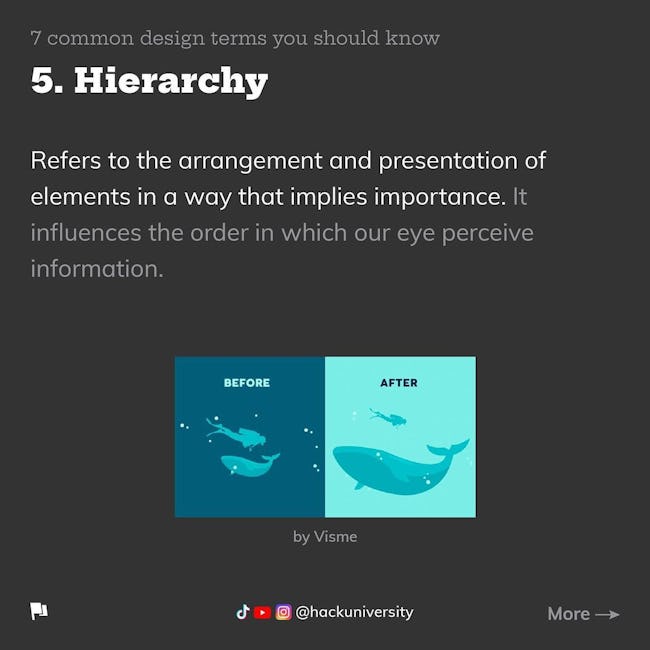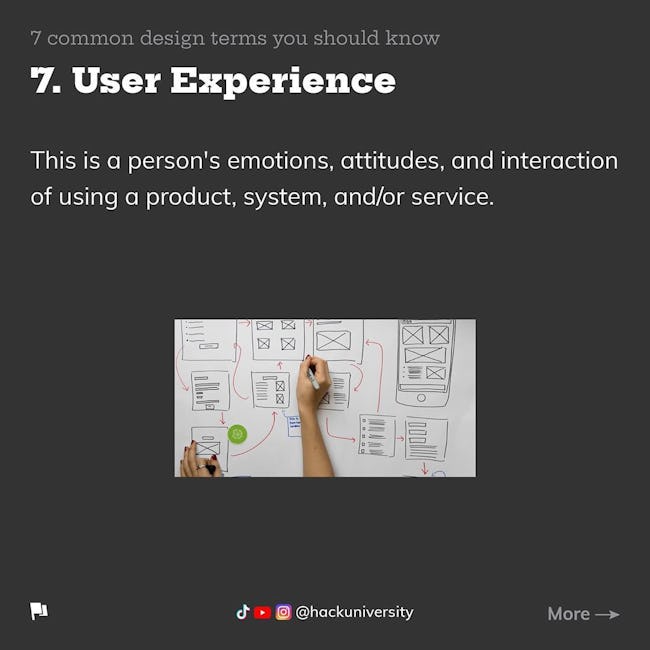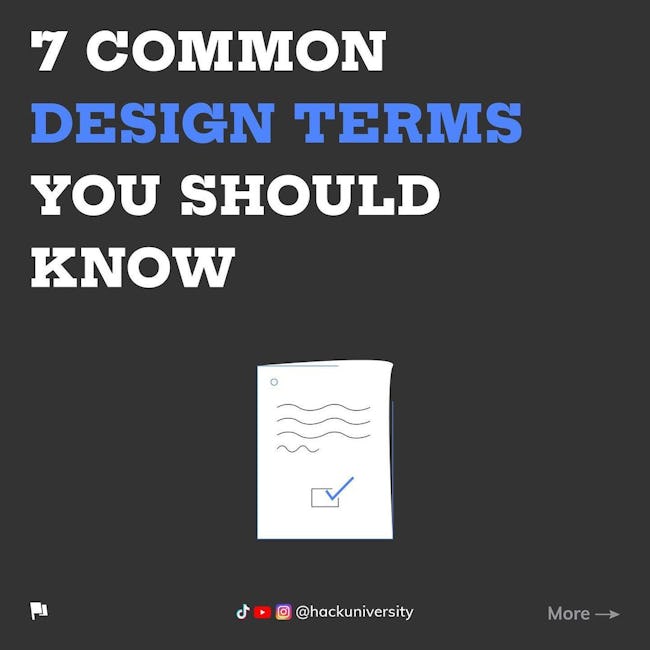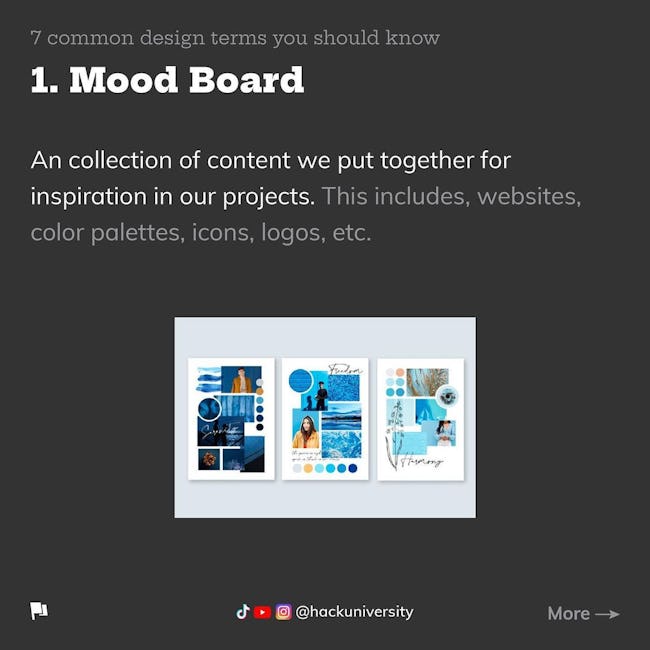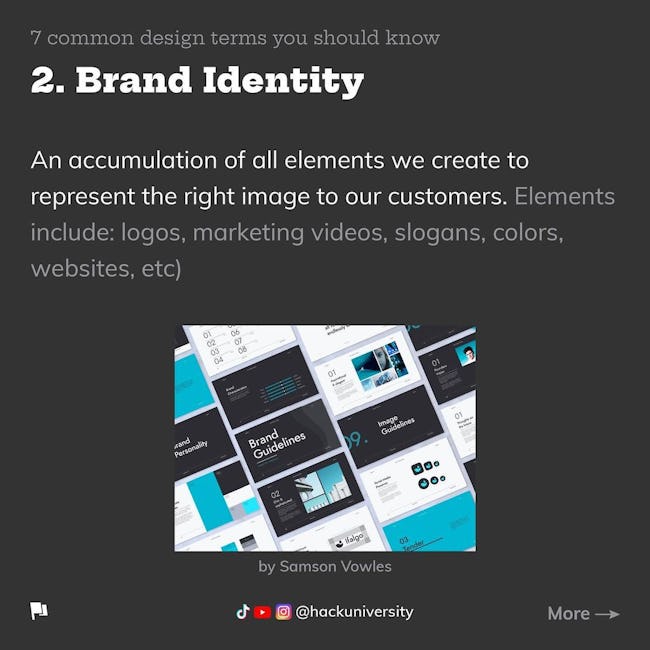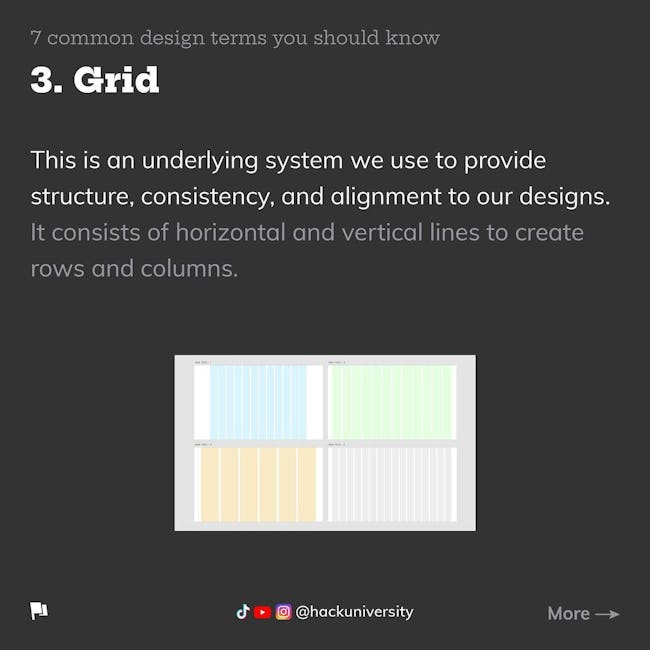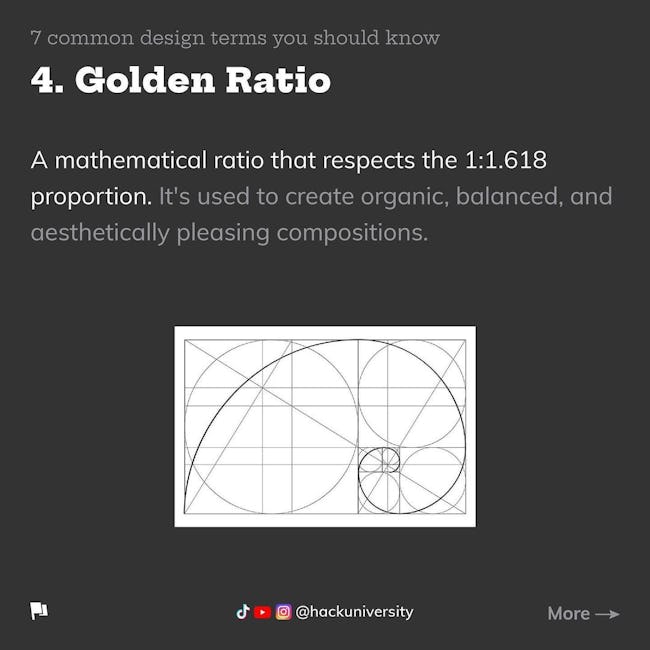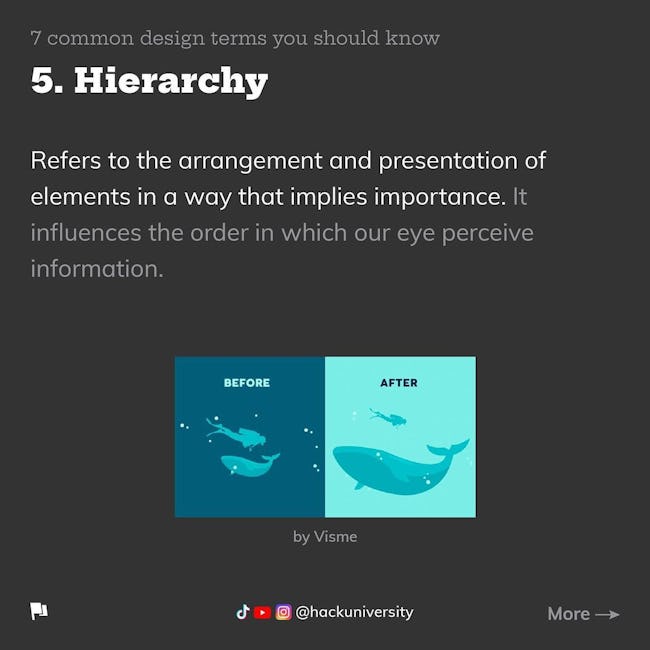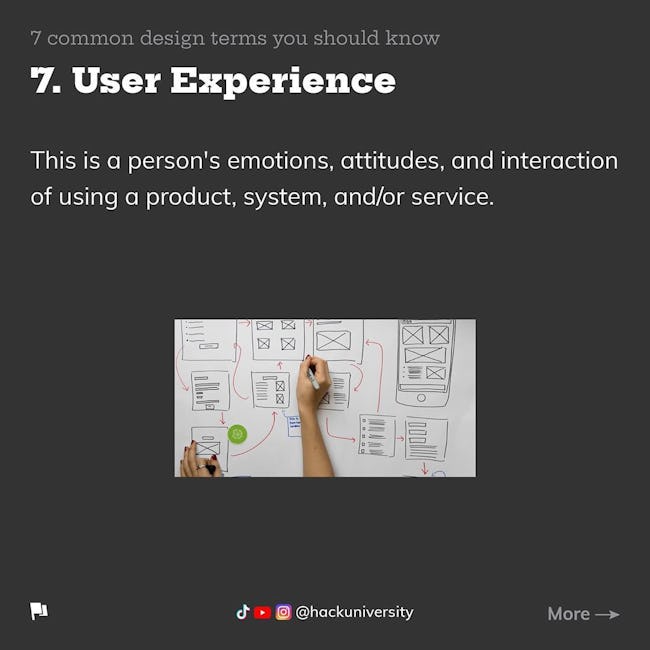 7 COMMON DESIGN TERMS YOU SHOULD KNOW
1. MOOD BOARD
- An collection of content we put together for inspiration in our projects. This includes, websites, color palettes, icons, logos, ets.
2. BRAND IDENTITY
- An accumulation of all elements we create to represent the right image to our customers. Elements include: logos, marketing videos, slogans, colors, websites, etc
3. GRID
- This is an underlying system we use to provide structure, consistency, and alignment to our designs. It consists of horizontal and vertical lines to create rows and columns.
4. GOLDEN RATIO
- A mathematical ratio that respects the 1:1.618 proportion. It's used to create organic, balanced and aesthetically pleasing compositions.
5. HIERARCHY
- Refers to the arrangement and presentation of elements in a way that implies importance. It influences the order in which our eye perceive information.
6. PROTOTYPE
- An early sample, model, or release of a product created to test and evaluate concepts and ideas.
7. USER EXPERIENCE
- This is a person's emotions, attitudes, and interaction of using a product, system, and/or service.
More booklets by Hack University
More IT & Software booklets
Your recently viewed booklets
See all booklets