Booklet
7 best tools to unlock yourdesign thinking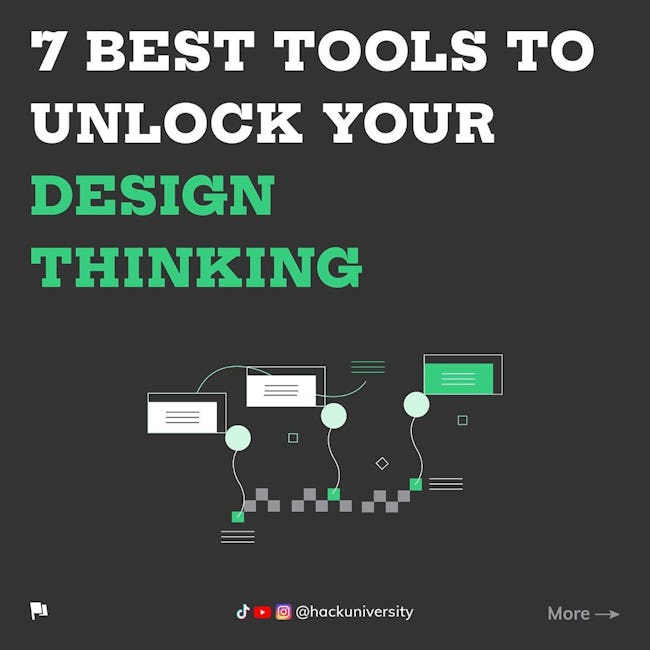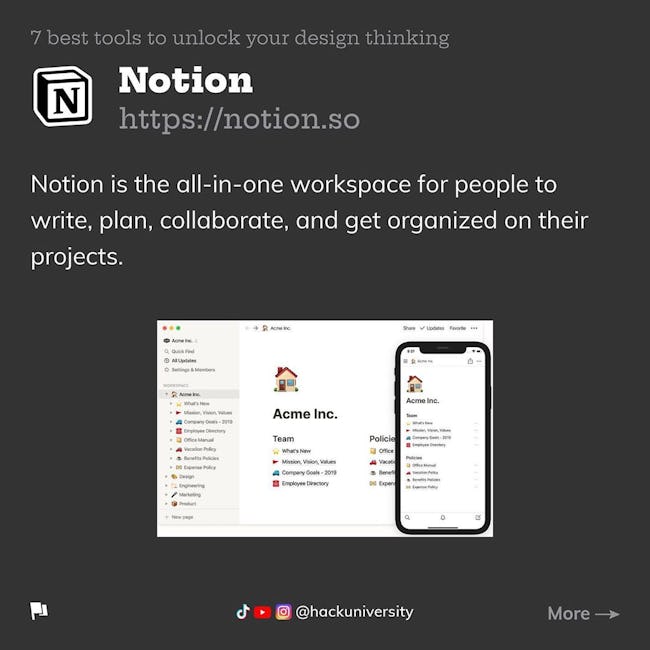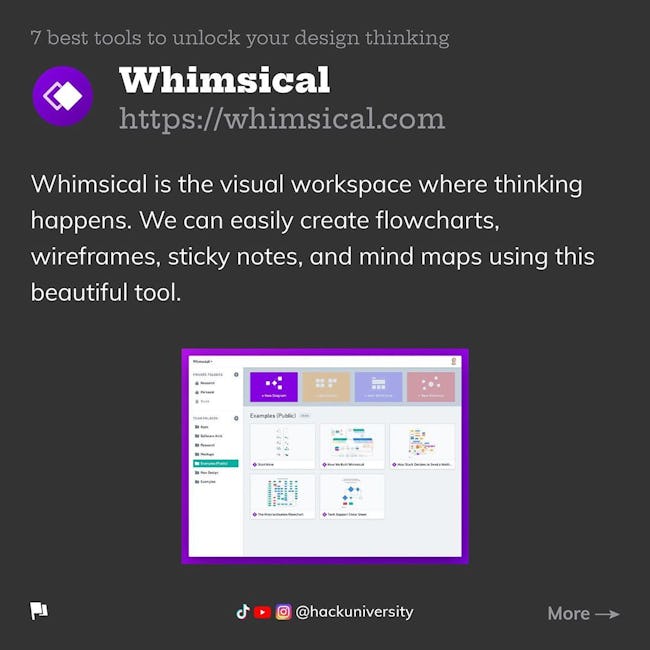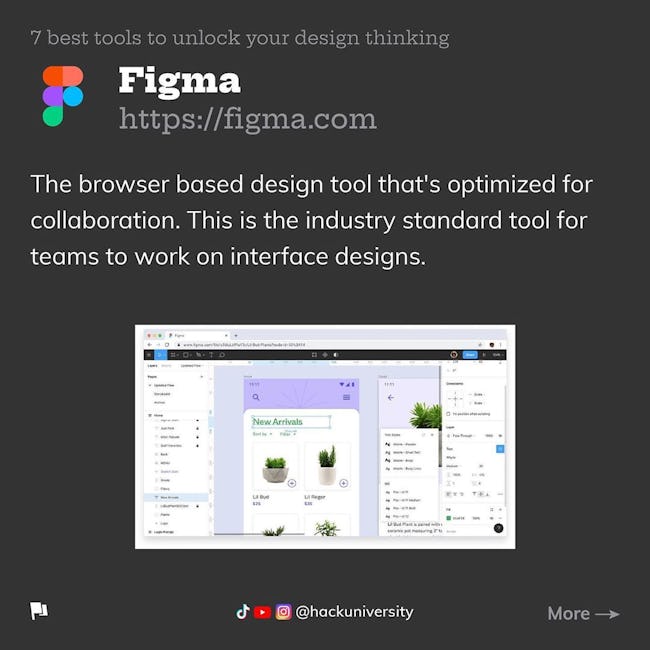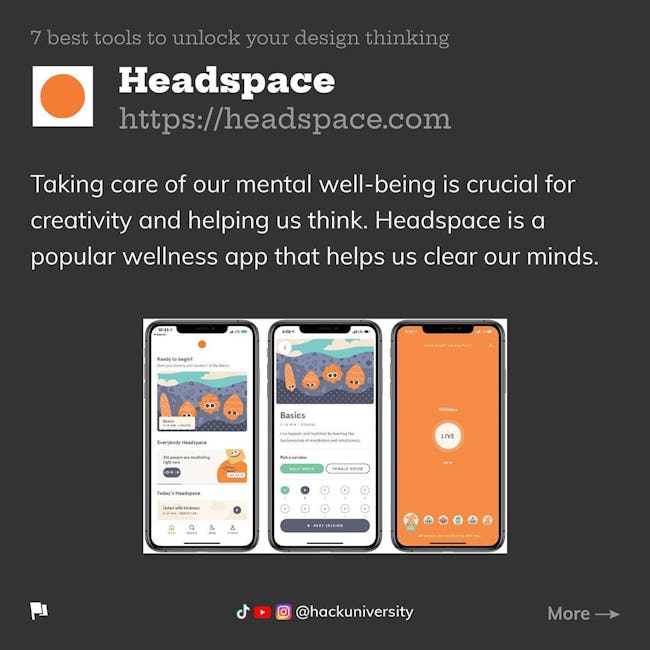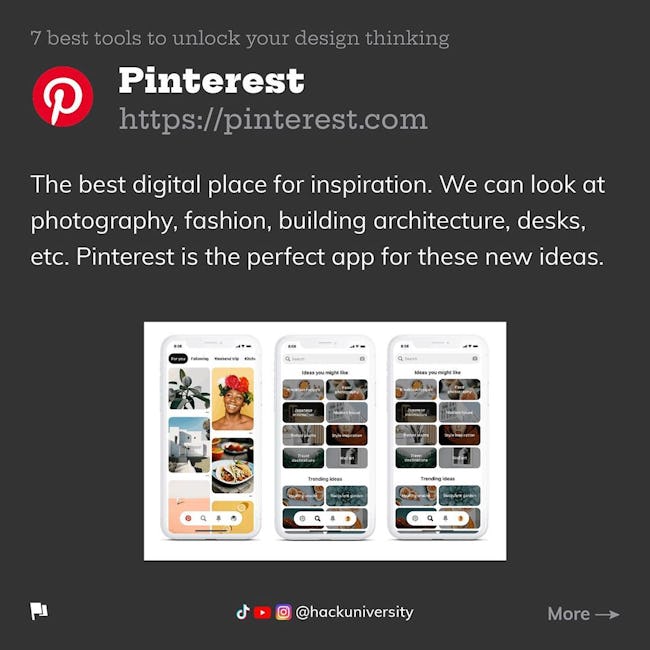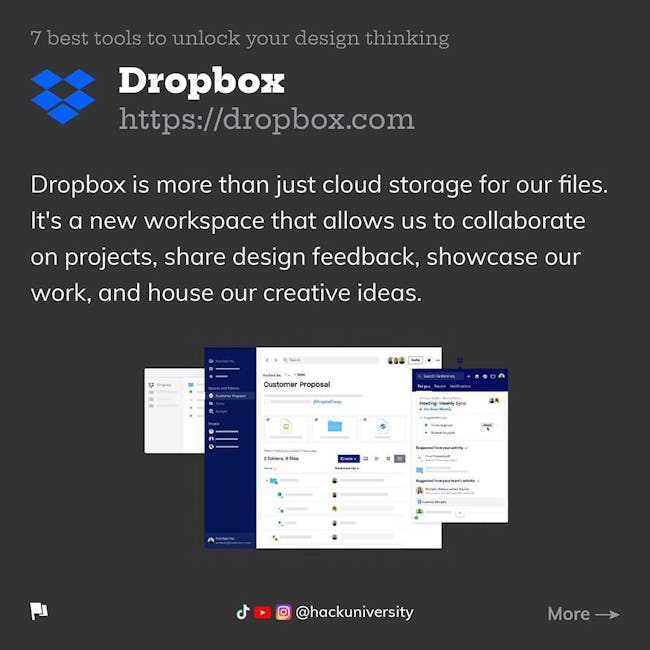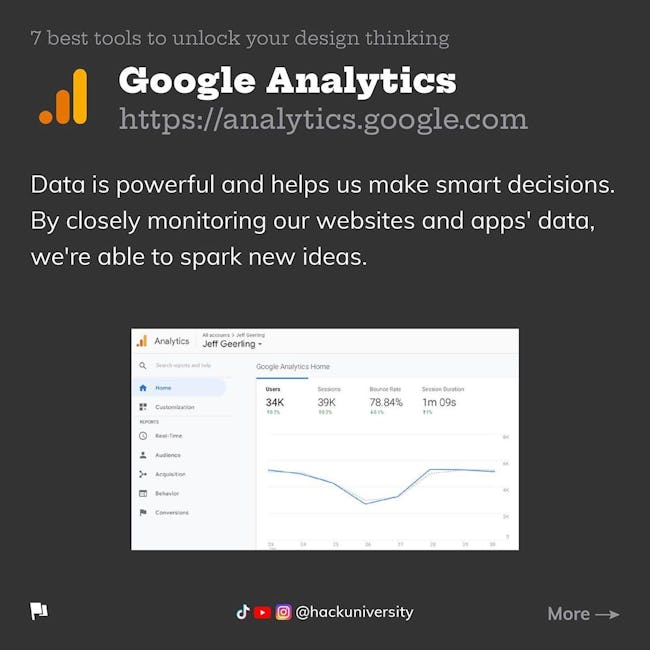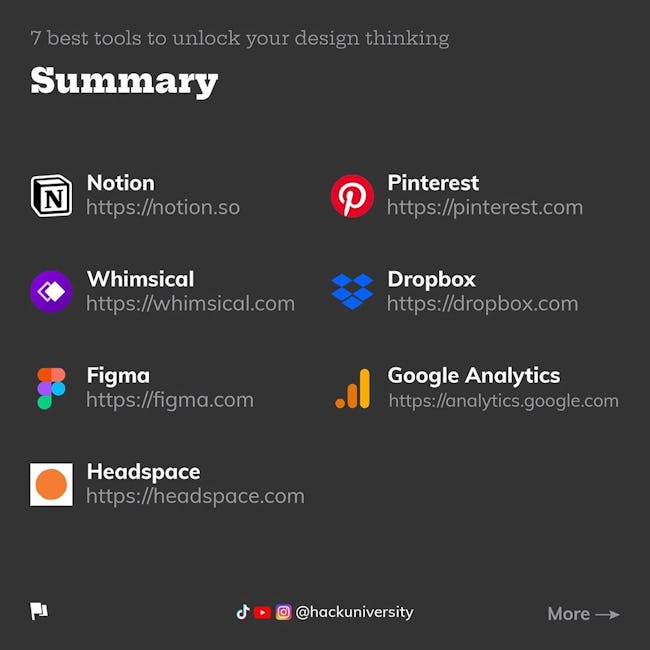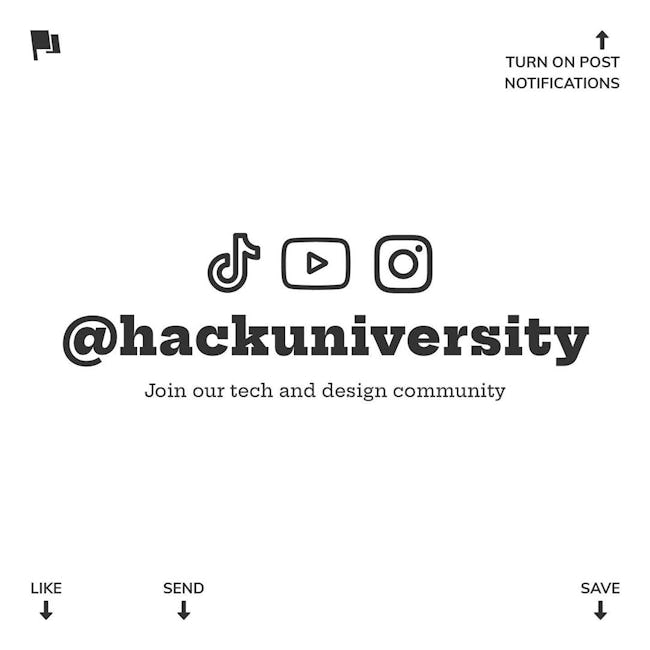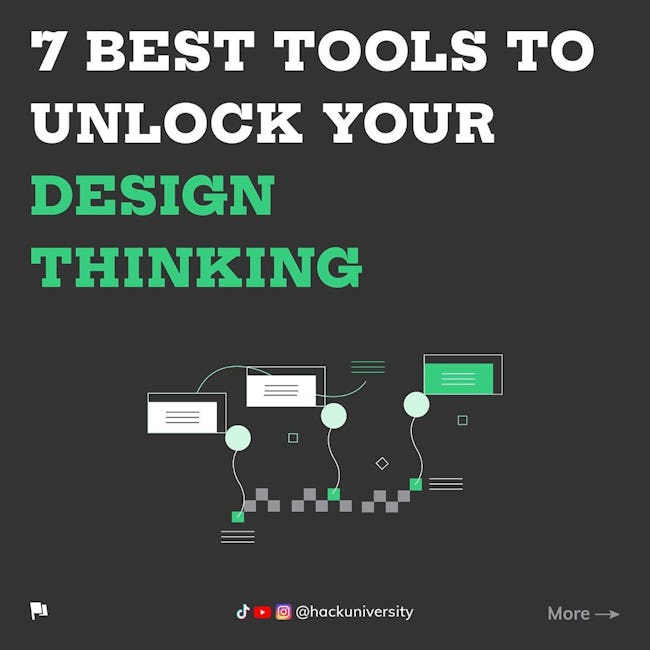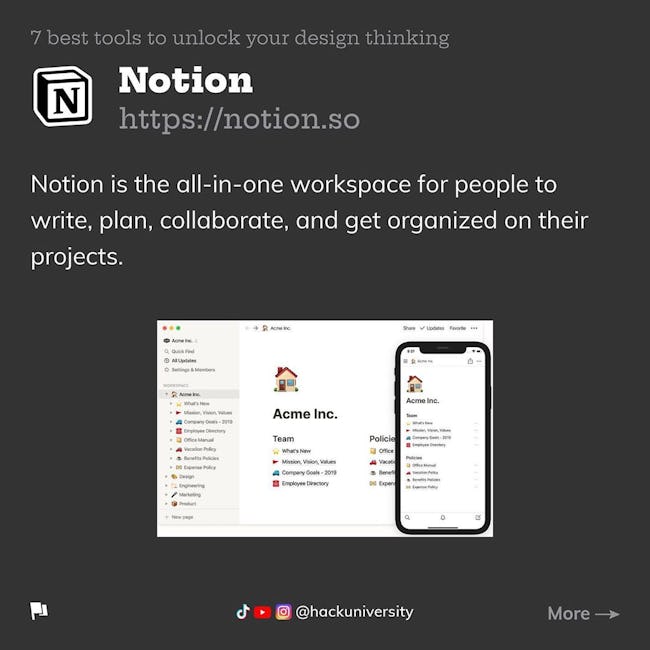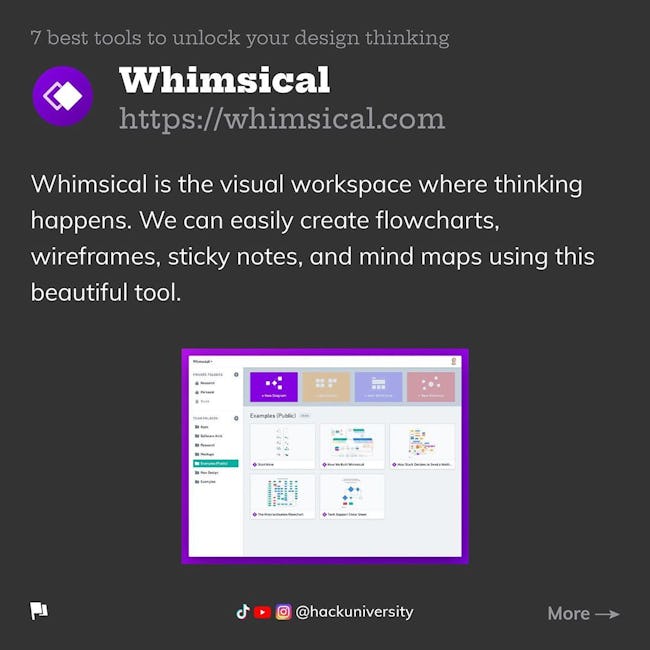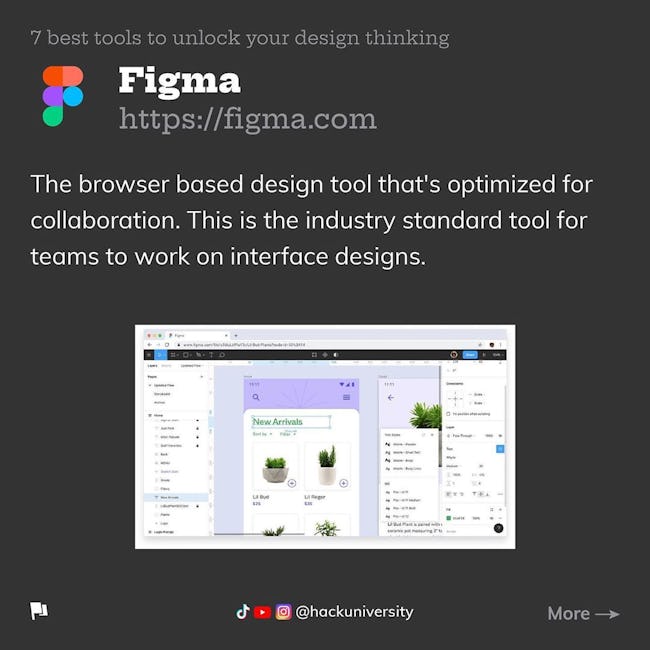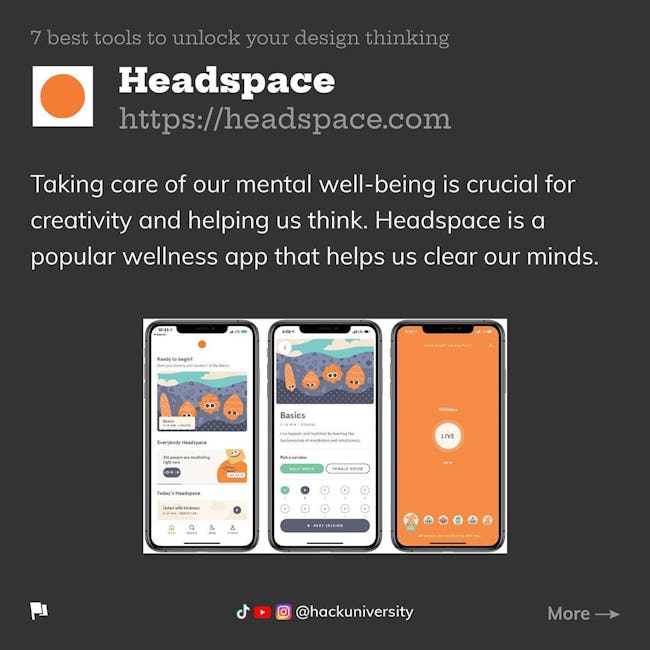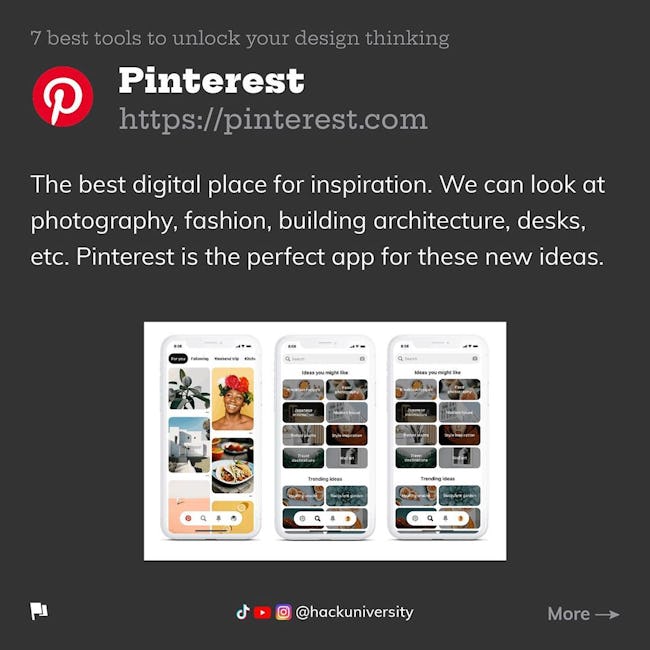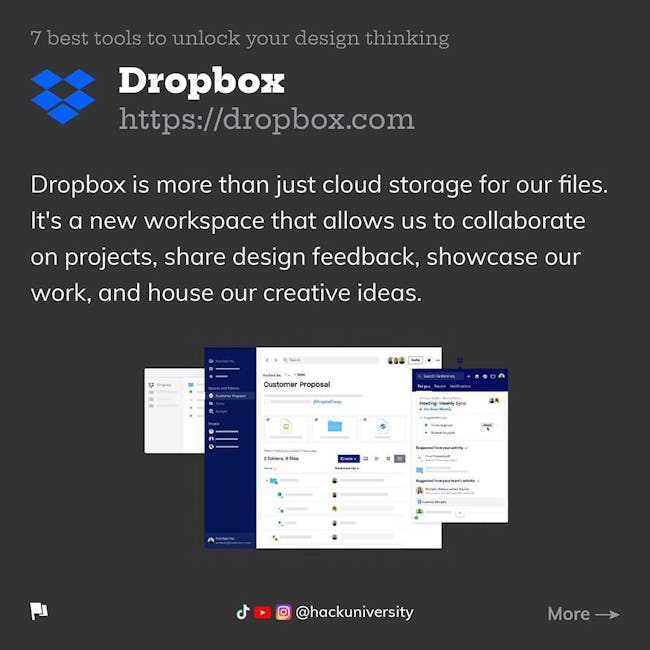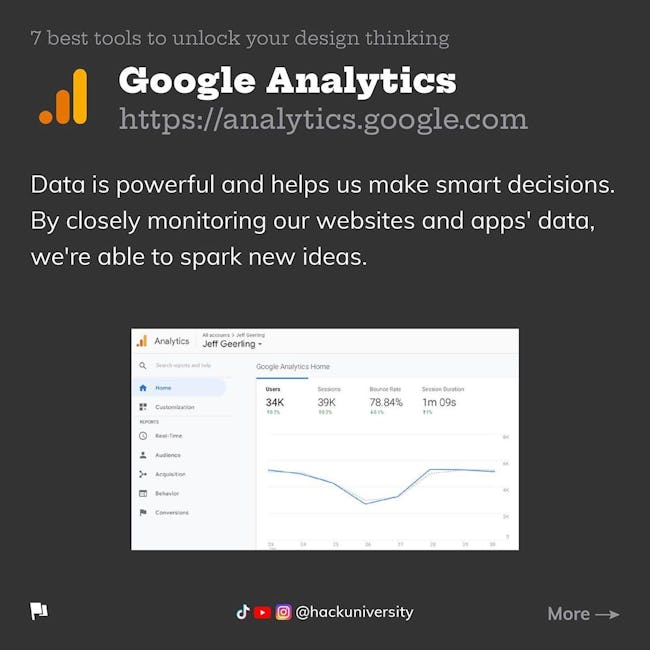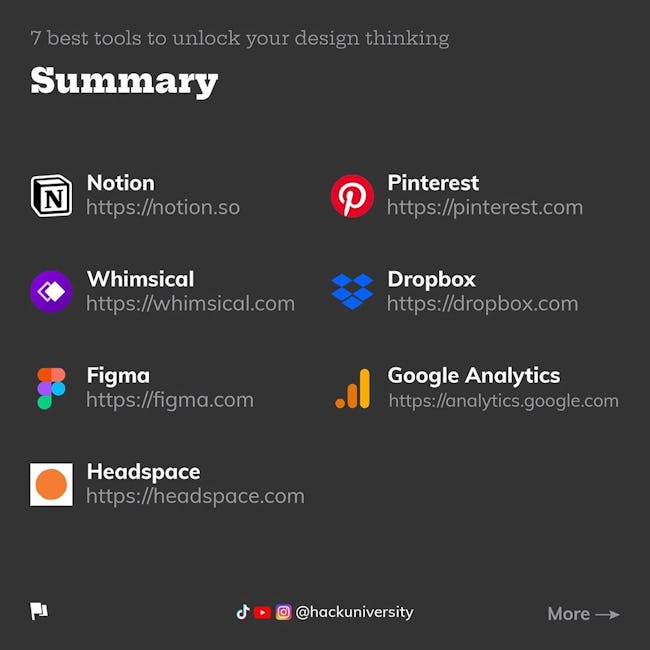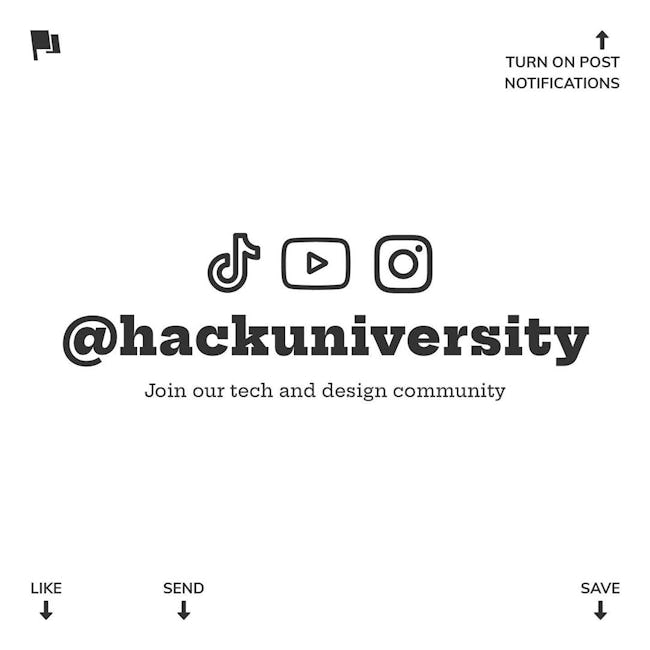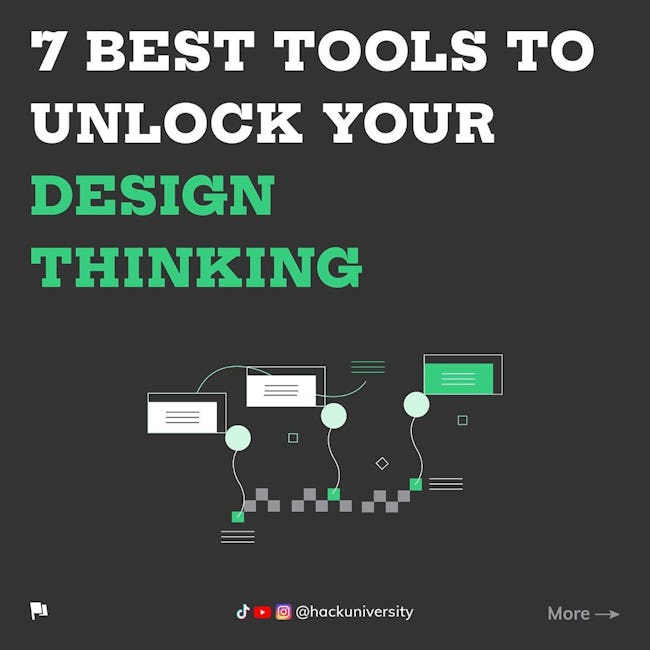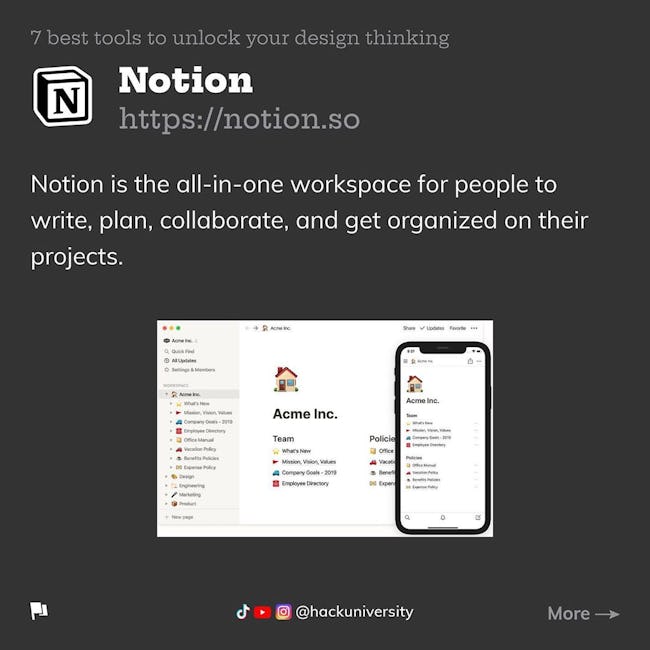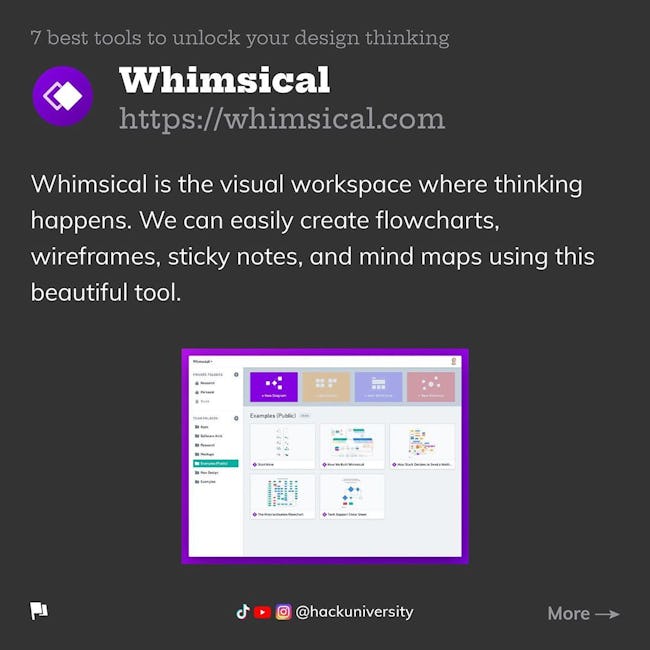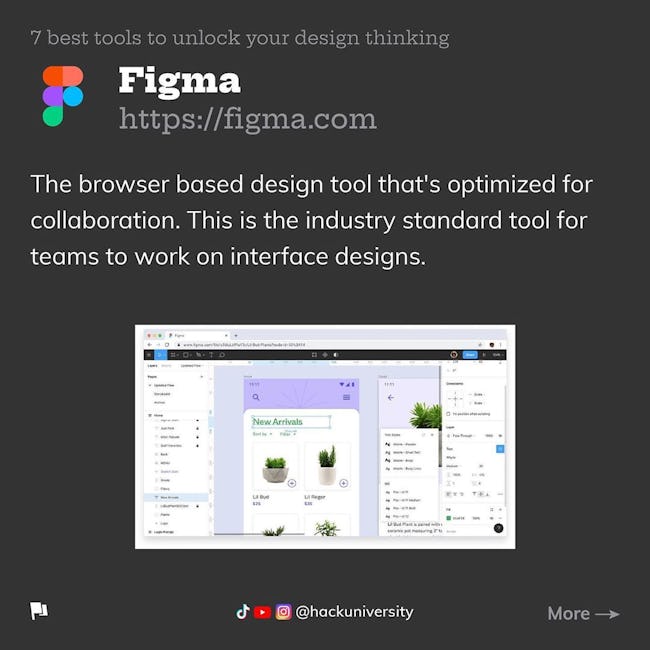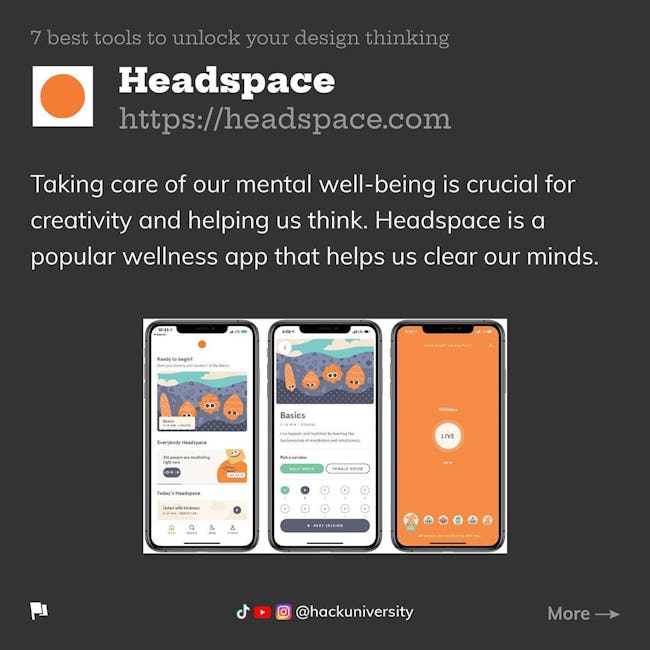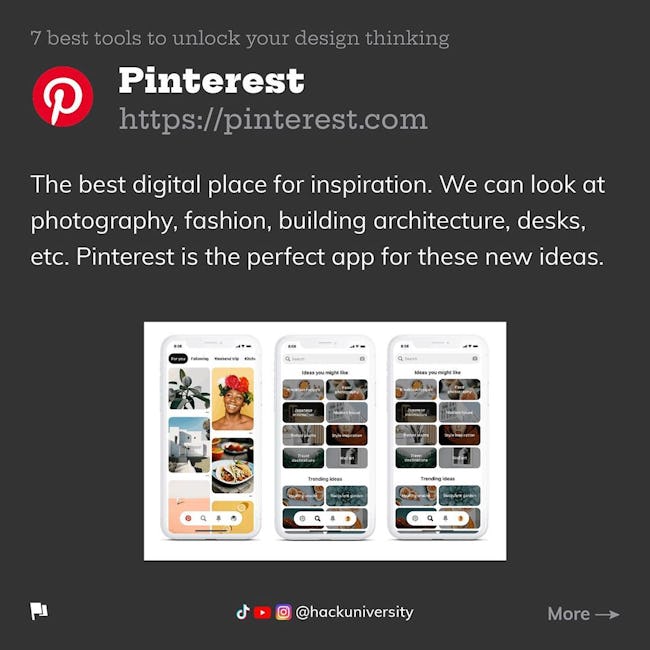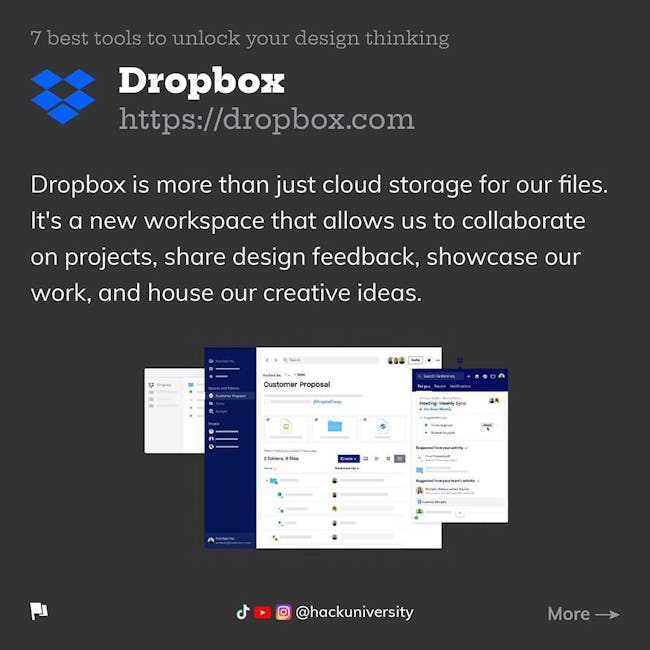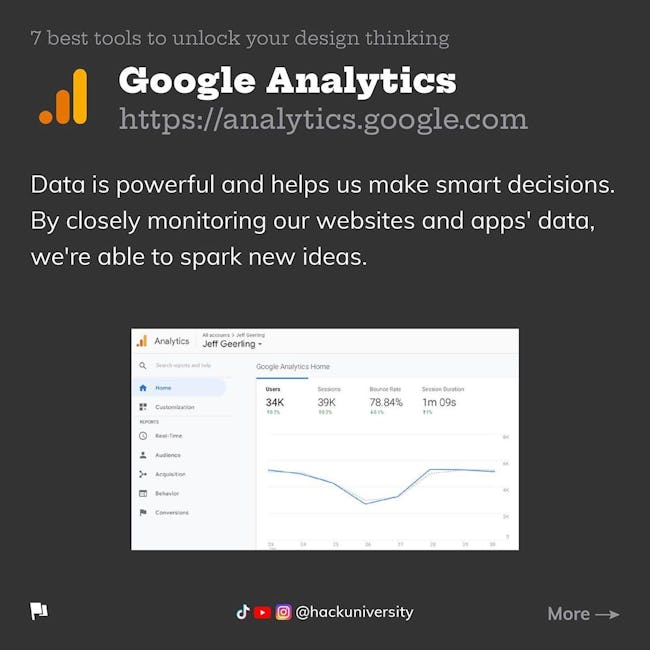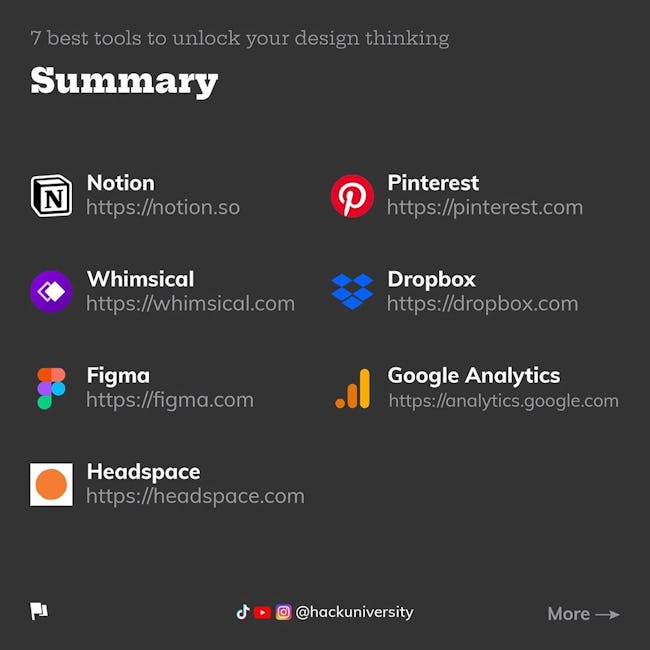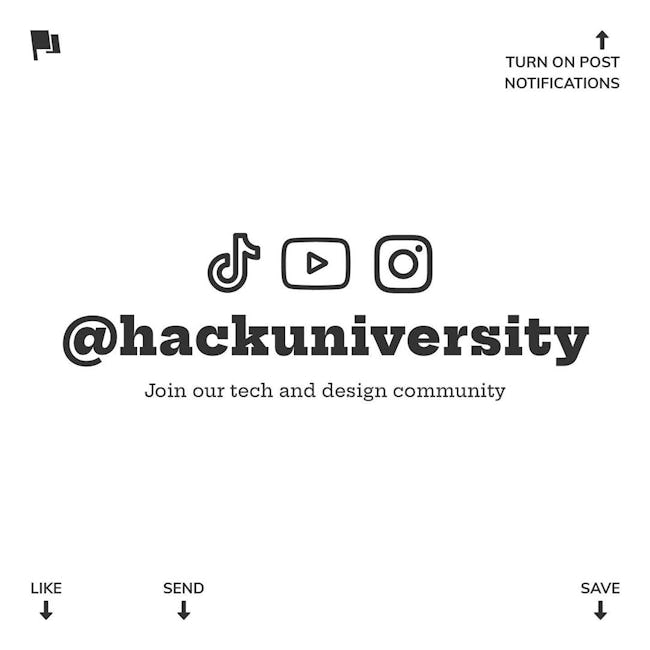 7 best tools to unlock yourdesign thinking
Notion https://notion.so
Notion is the all-in-one workspace for people to write, plan, collaborate, and get organized on their projects.
Whimsical https://whimsical.com
Whimsical is the visual workspace where thinking happens. We can easily create flowcharts, wireframes, sticky notes, and mind maps using this beautiful tool.
Figma https://figma.com
The browser based design tool that's optimized for collaboration. This is the industry standard tool for teams to work on interface designs.
Headspace https://headspace.com
Taking care of our mental well-being is crucial for creativity and helping us think. Headspace is a popular wellness app that helps us clear our minds.
Dropbox https://dropbox.com
Dropbox is more than just cloud storage for our files. It's a new workspace that allows us to collaborate on projects, share design feedback, showcase our work, and house our creative ideas.
Google Analytics https://analytics.google.com
Data is powerful and helps us make smart decisions. By closely monitoring our websites and apps' data, we're able to spark new ideas.
Notion https://notion.so
Pinterest https://pinterest.com
Whimsical https://whimsical.com
Dropbox https://dropbox.com
Figma https://figma.com
Headspace https://headspace.com
Google Analytics https://analytics.google.com
Join our tech and design community @hackuniversity
youtube.com/HackUniversity
tiktok.eom/@HackUniversity
facebook.com/TheHackUniversity
More booklets by Hack University
More Development booklets
Your recently viewed booklets
See all booklets