Booklet
7 Best Resources For Color Inspiration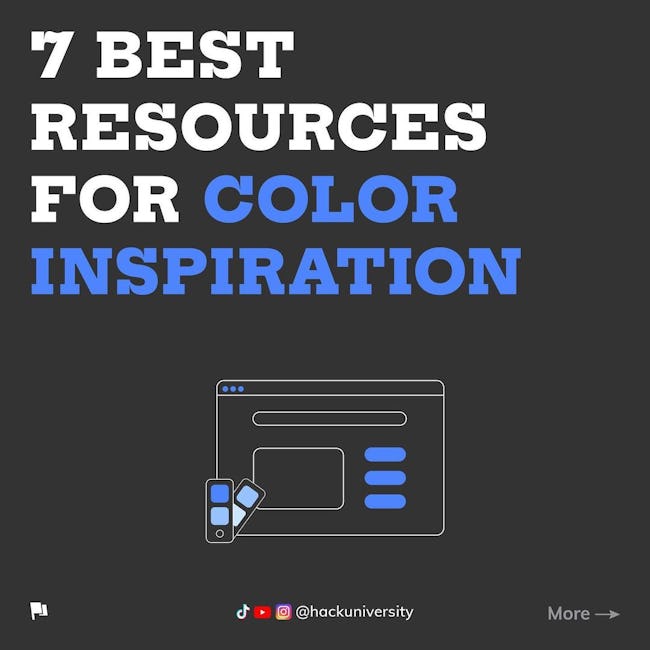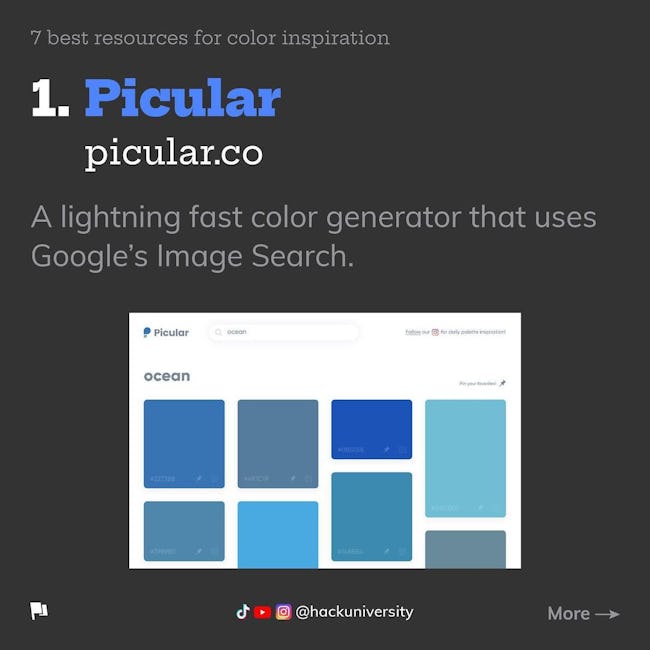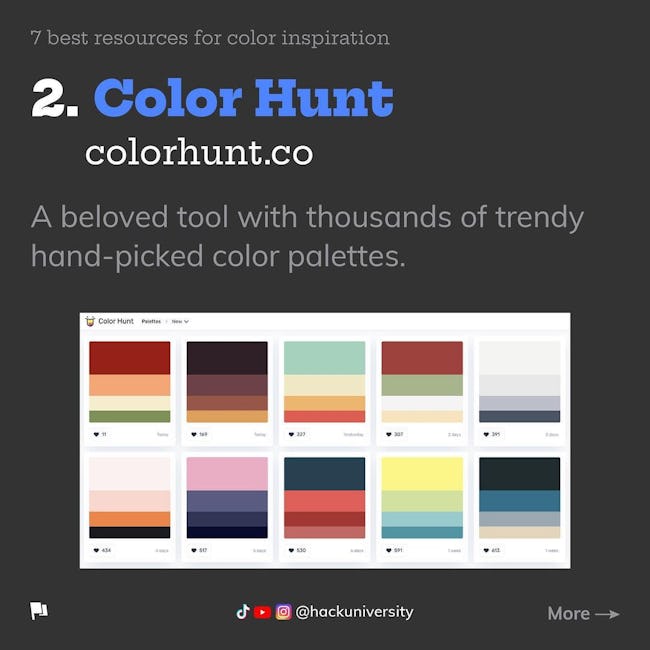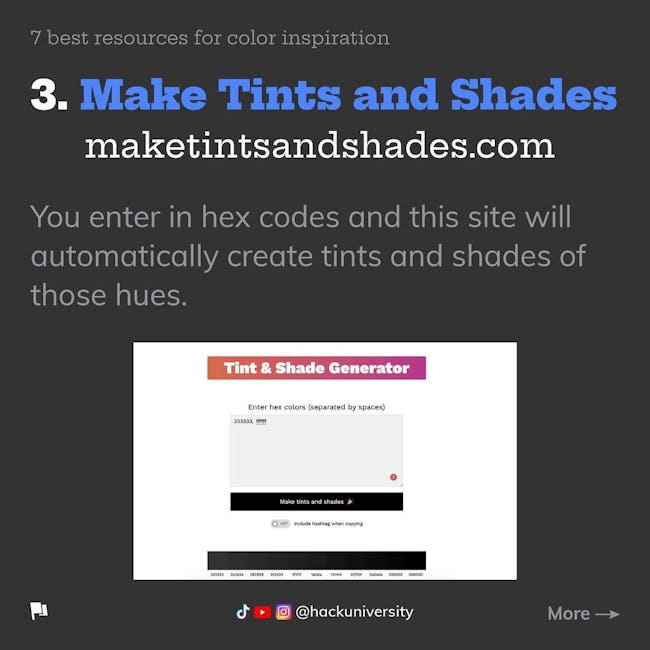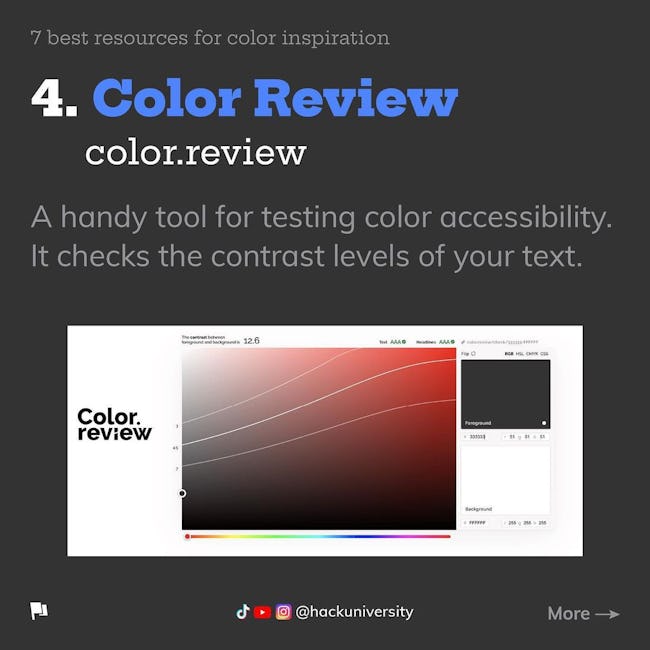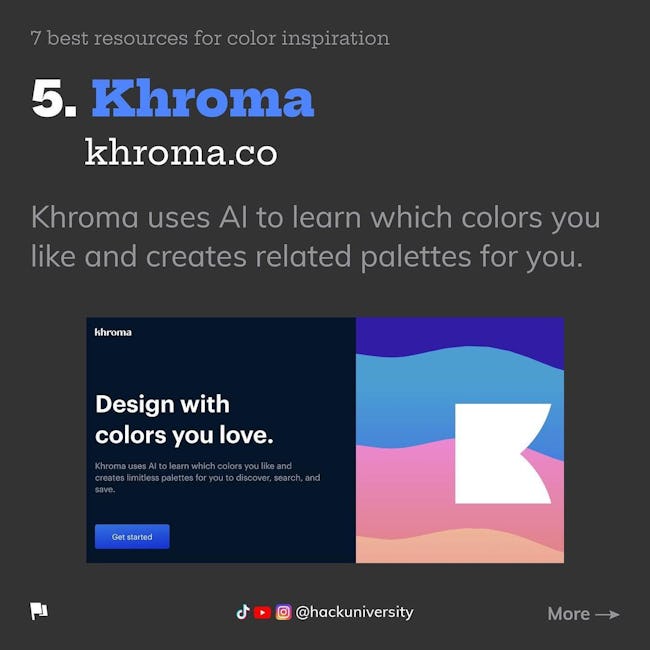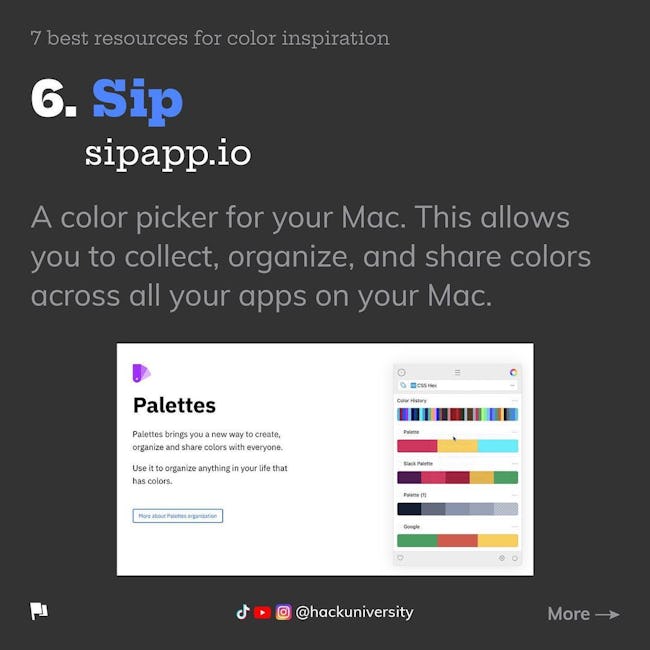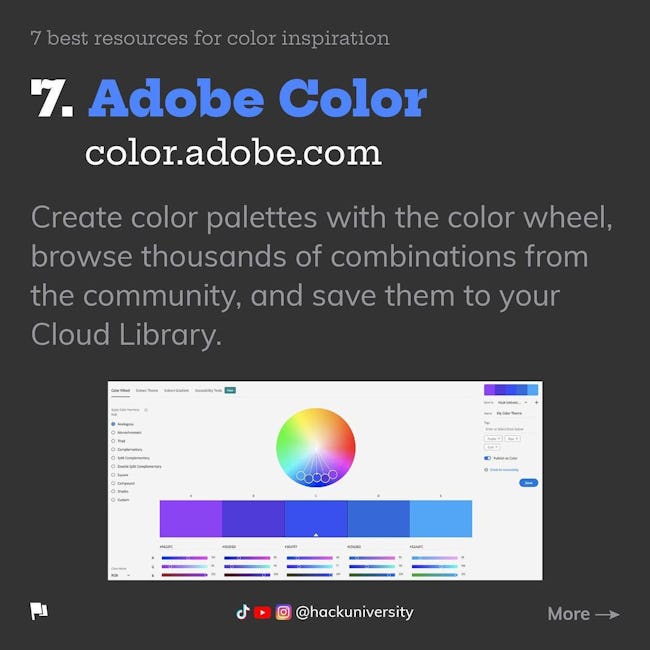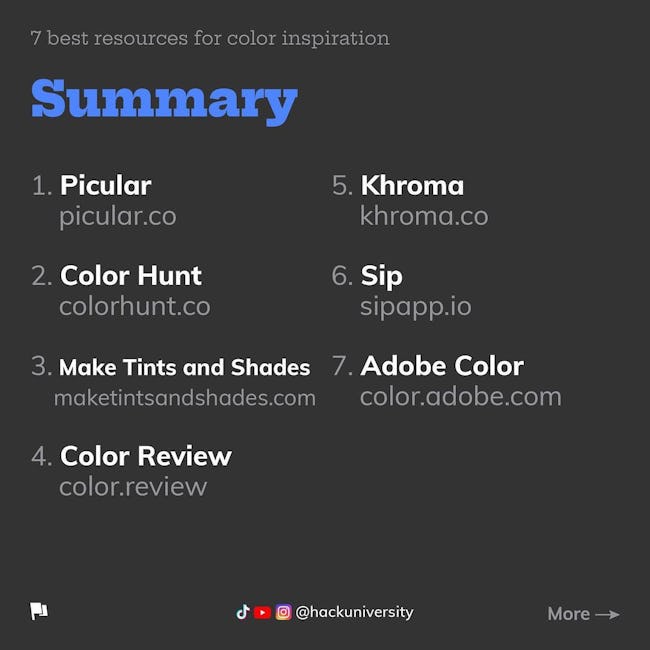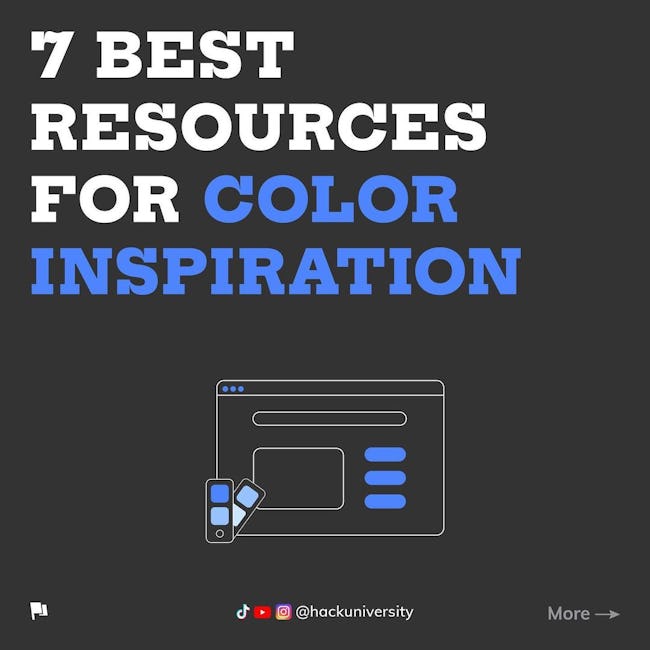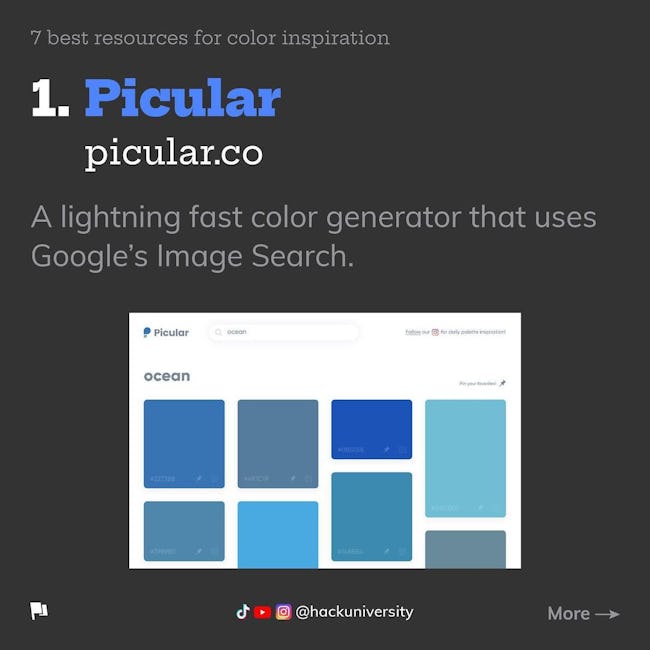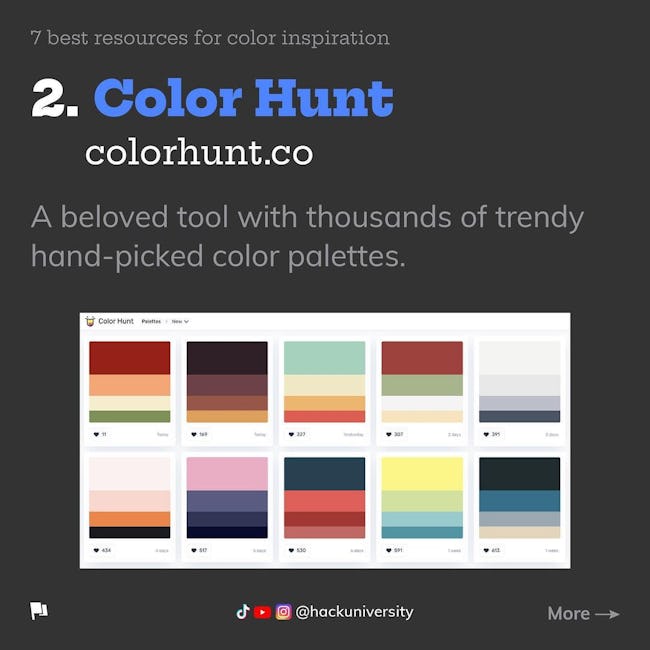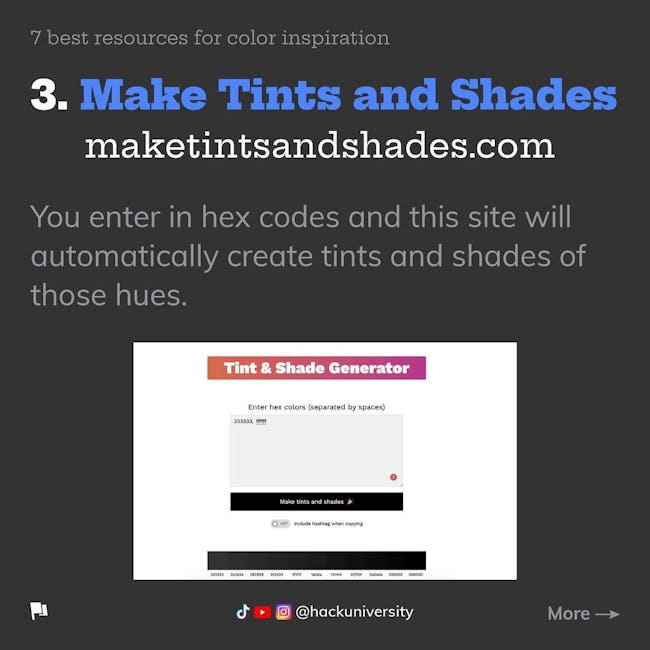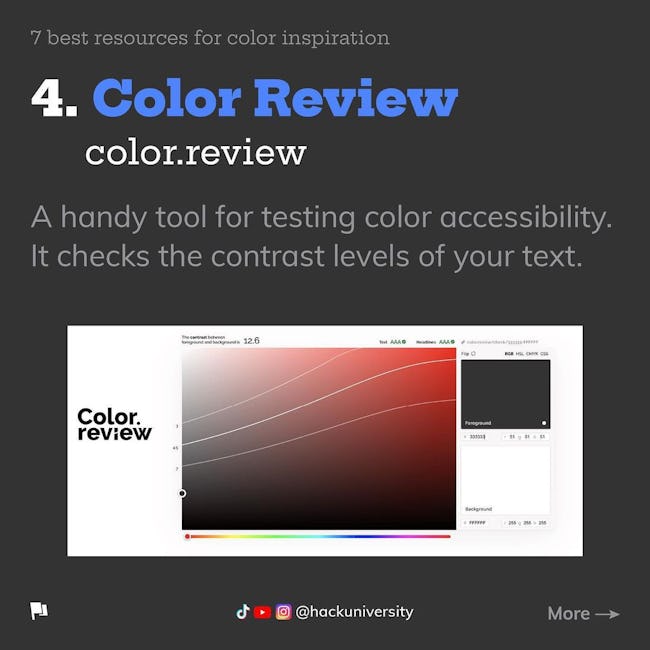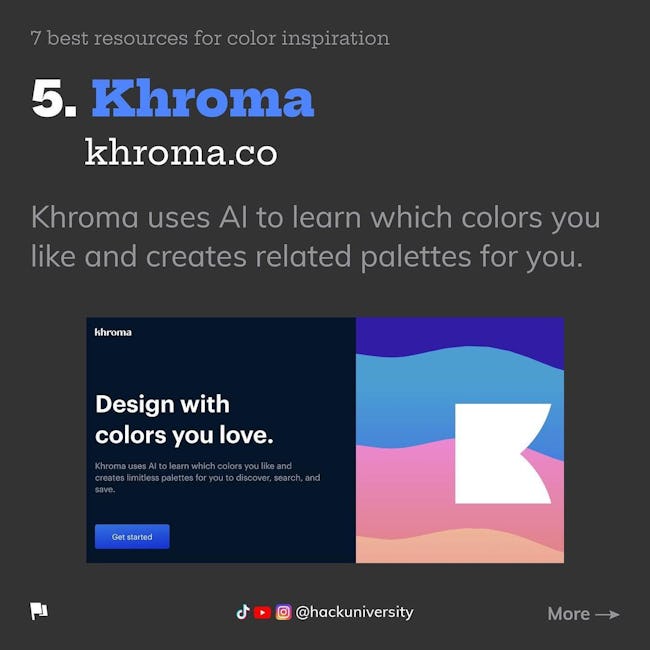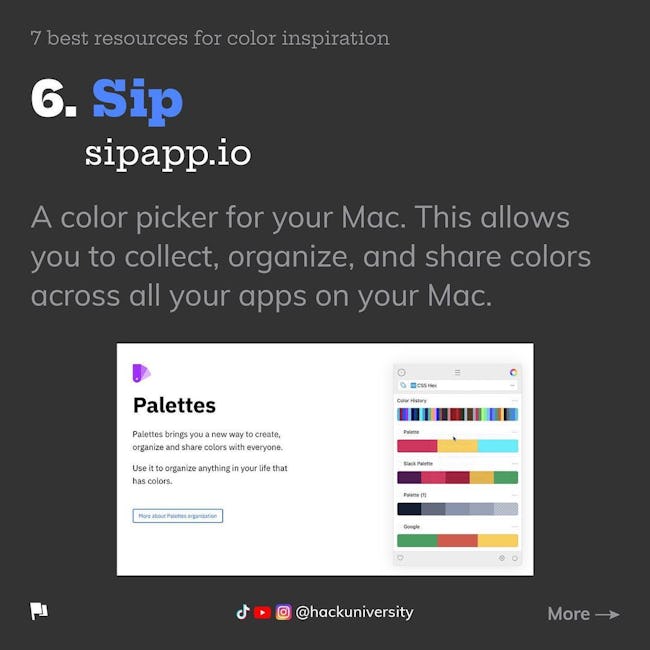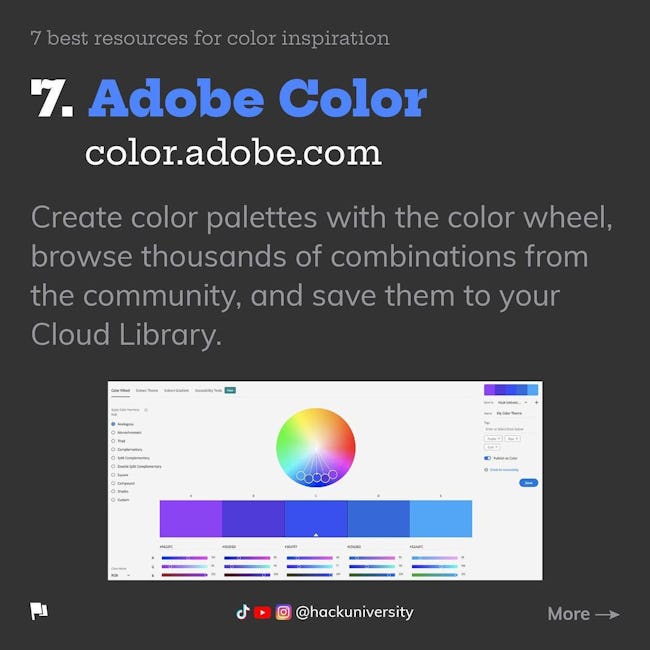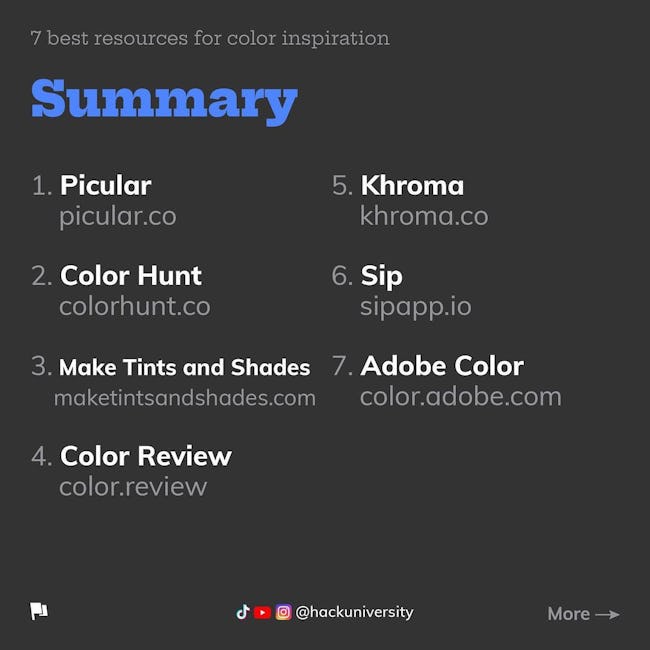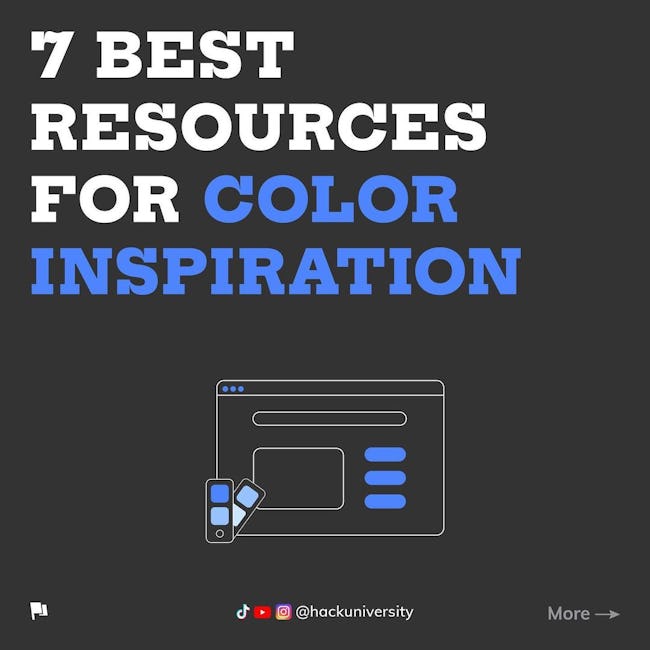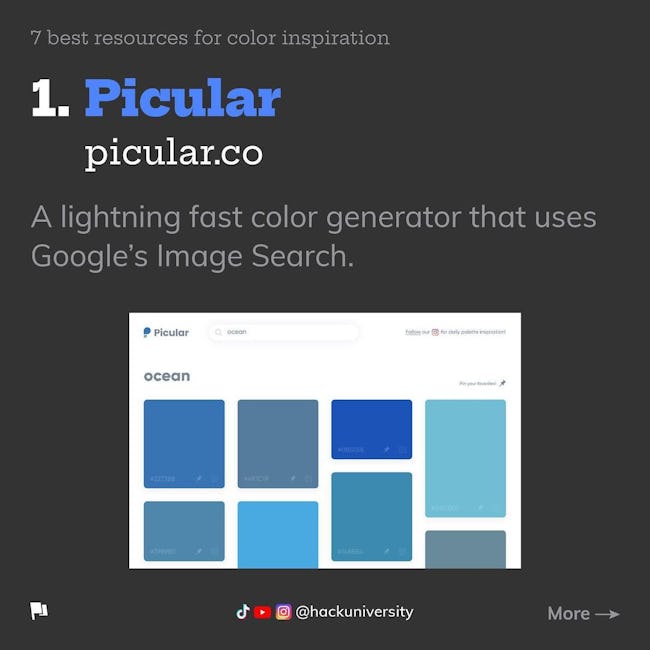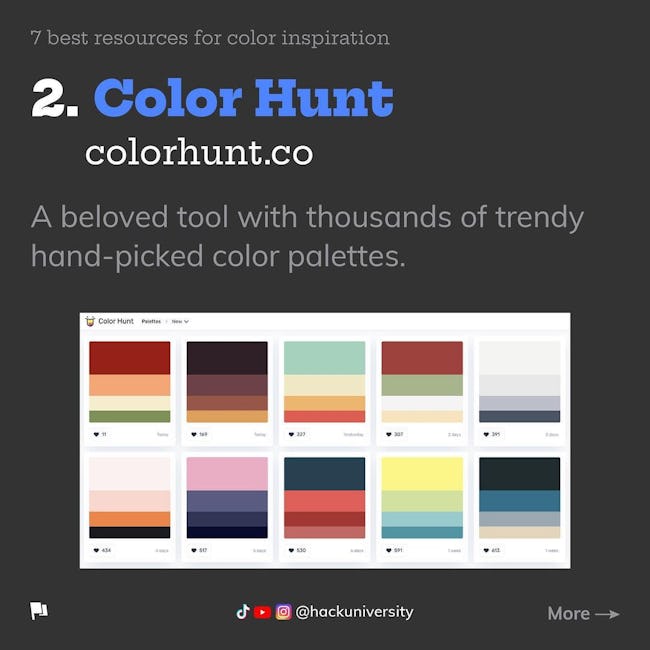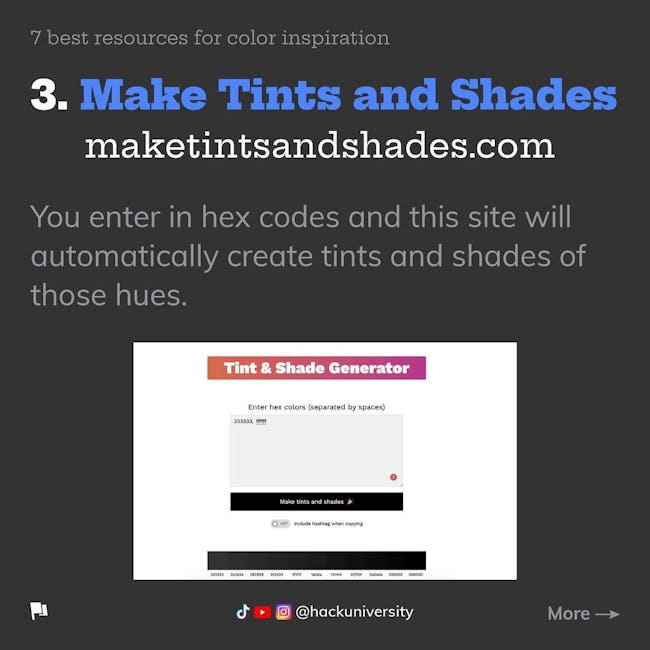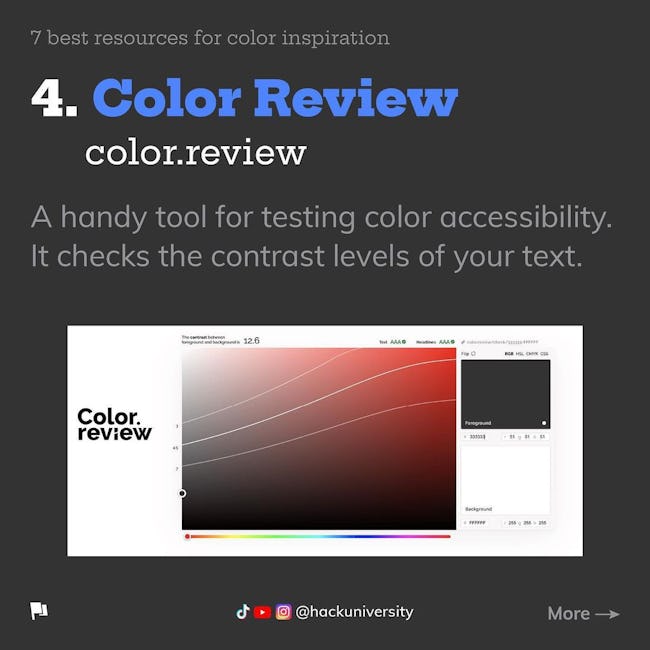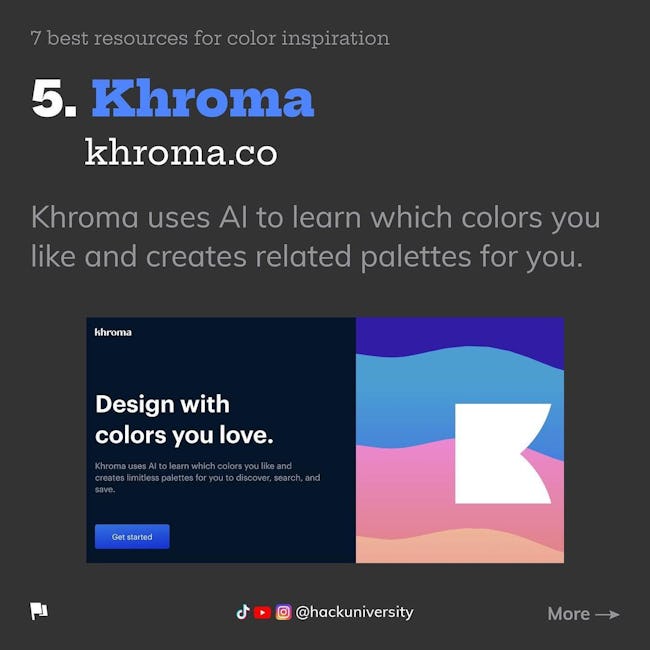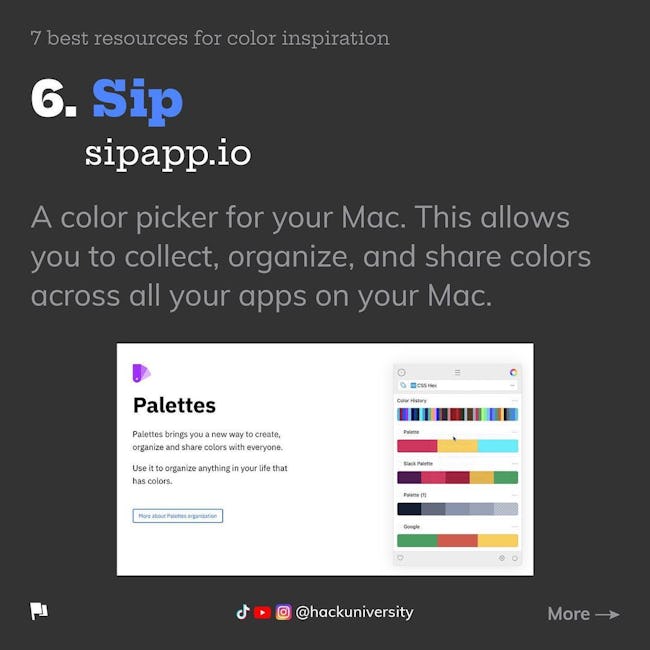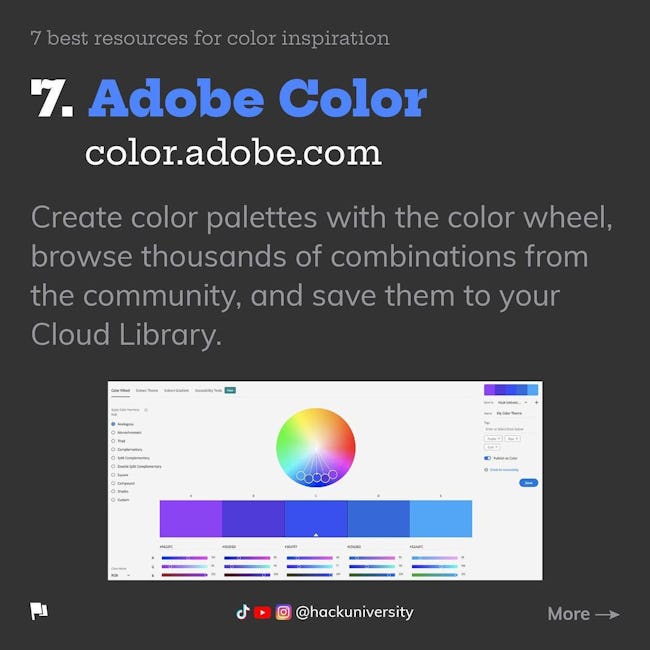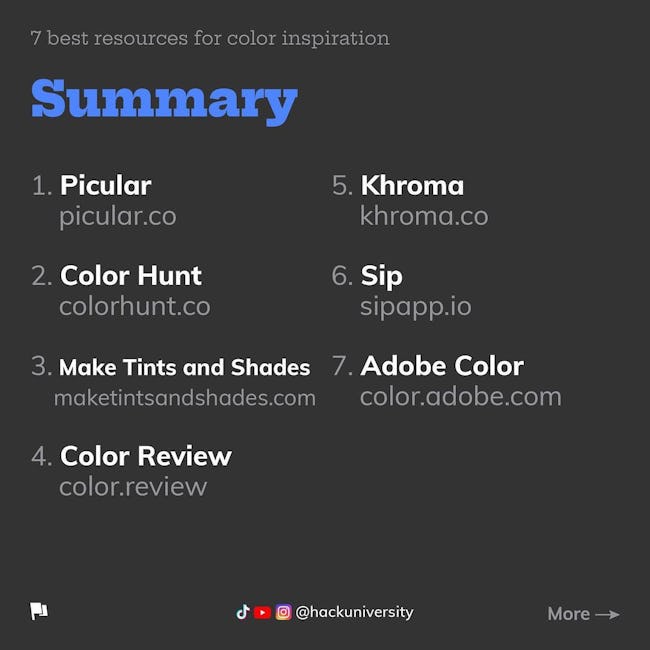 7 BEST RESOURCES FOR COLOR INSPIRATION
1. Picular
picular.co
A lightning fast color generator that uses Google's Image Search.
2. Color Hunt
colorhunt.co
A beloved tool with thousands of trendy hand-picked color palettes.
3. Make Tints and Shades
maketintsandshades.com
You enter in hex codes and this sit will automatically create this and shades of those hues.
4. Color Review
color.review
A handy tool for testing color accessibility. It checks the contrast levels of your text.
5. Khroma
khroma.Co
Khroma uses AI to learn which colors you like and creates related palettes for you
6. Sip
sipapp.io
A color picker for your Mac. This allows you to collect, organize, and share colors across all your apps on your Mac.
7. Adobe Color
color.adobe.com
Create color palettes with the color wheel, browse thousands of combinations from the community, and save them to your Cloud library.
Summary
1. Picular
picular.co
2. Color Hunt
colorhunt.co
3. Make Tints and Shades
maketintsandshades.com
4. Color Review
color.review
5. Khroma
khroma.co
6. Sip
sipapp.io
7. Adobe Color
color.adobe.com
More booklets by Hack University
More IT & Software booklets
Your recently viewed booklets
See all booklets