Booklet
7 Awesome Figma Plugins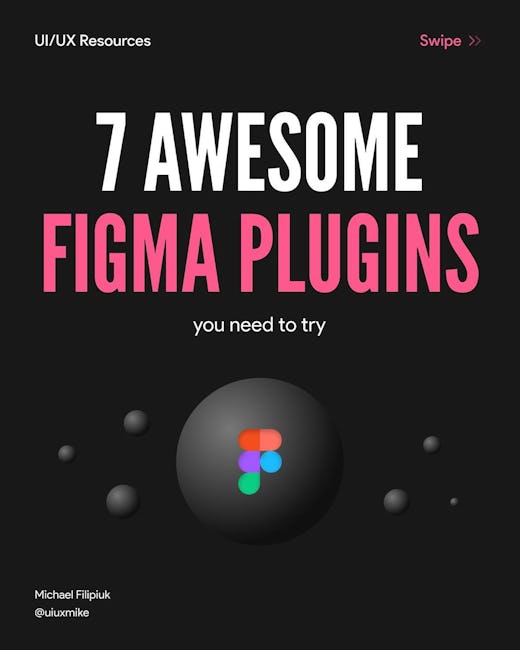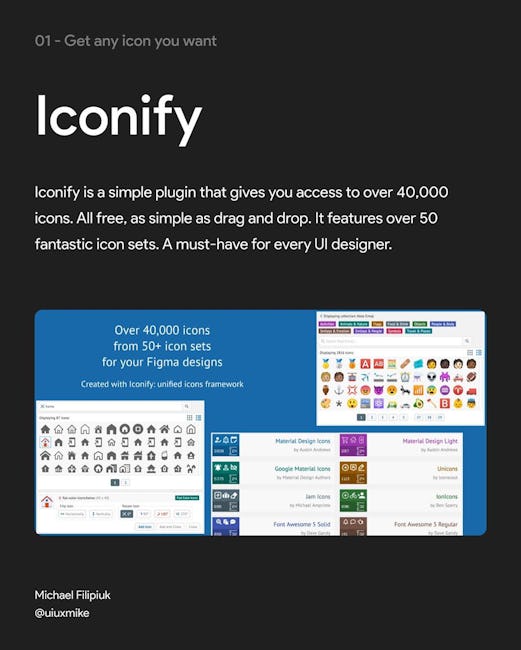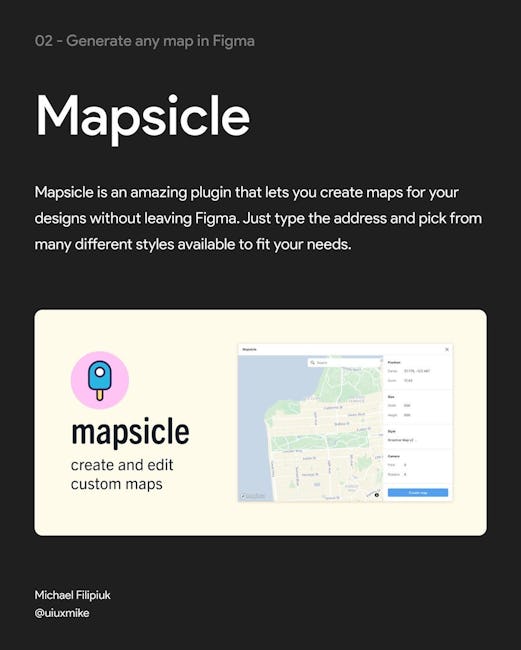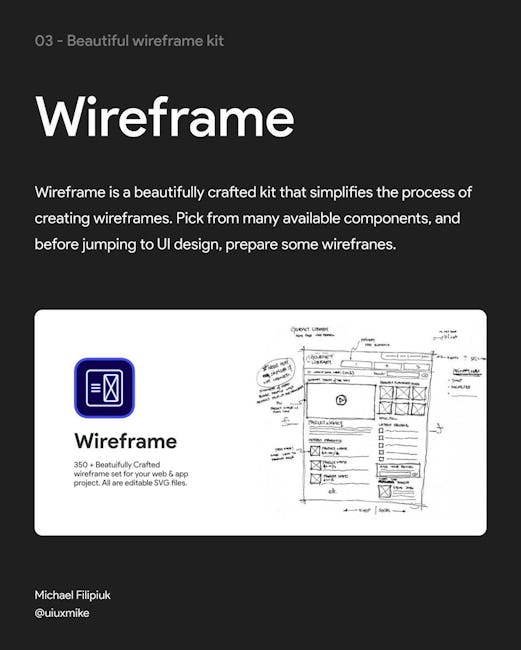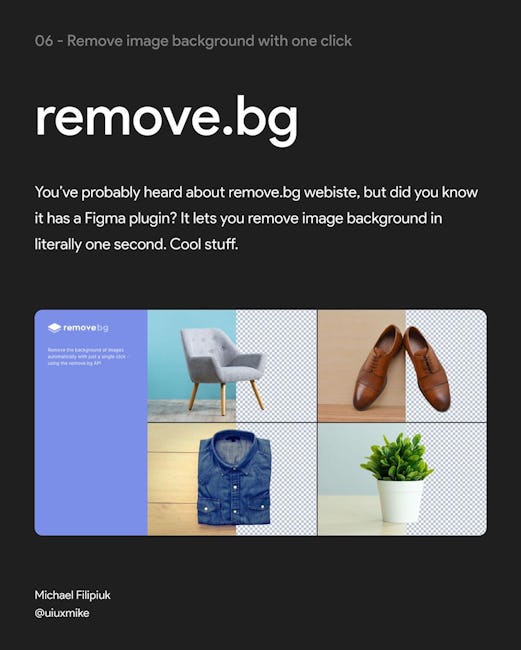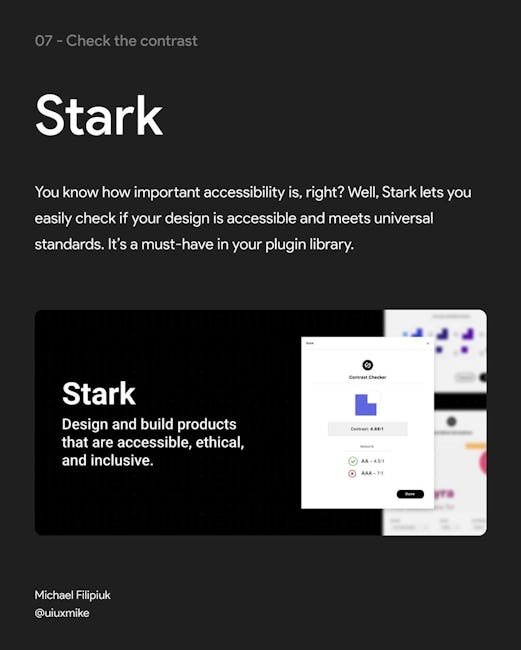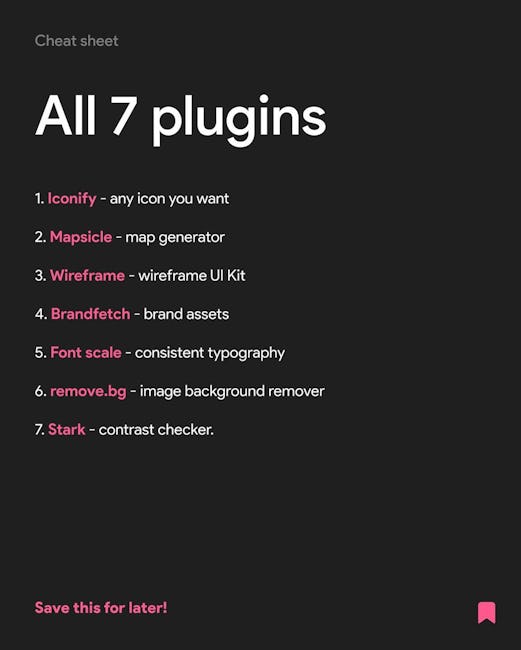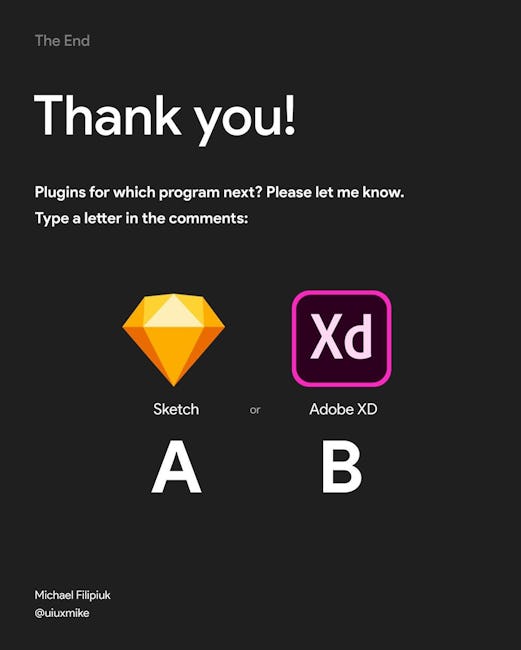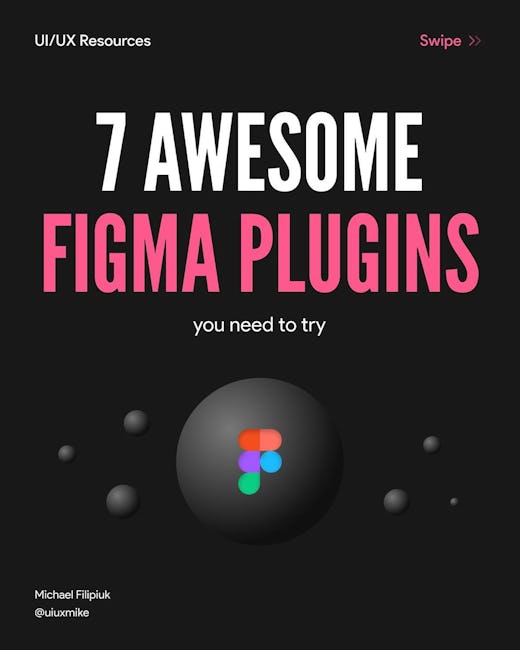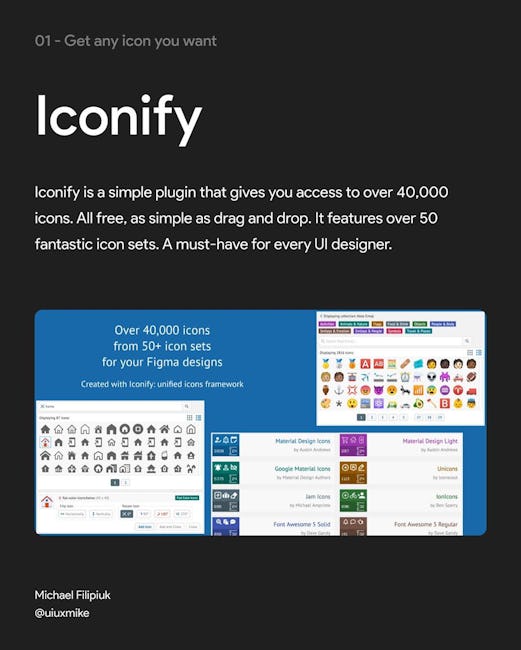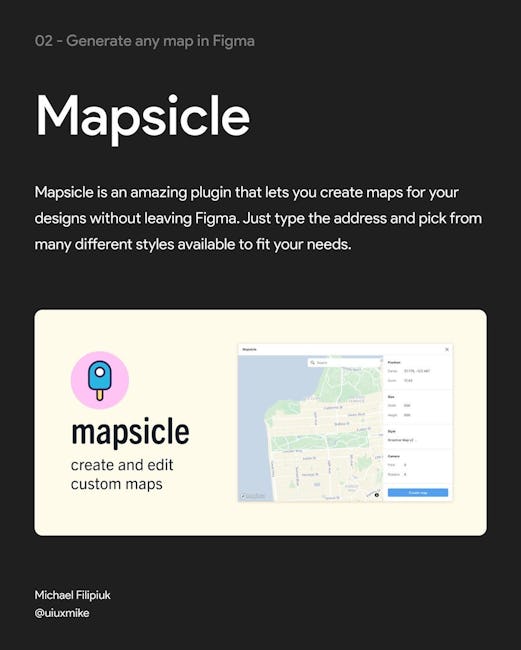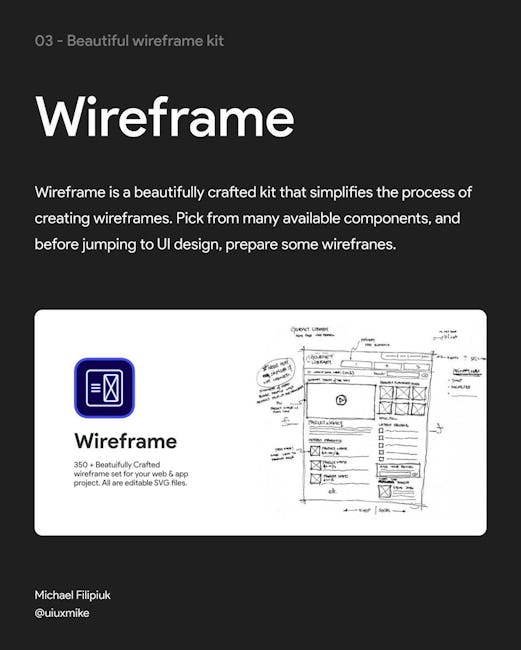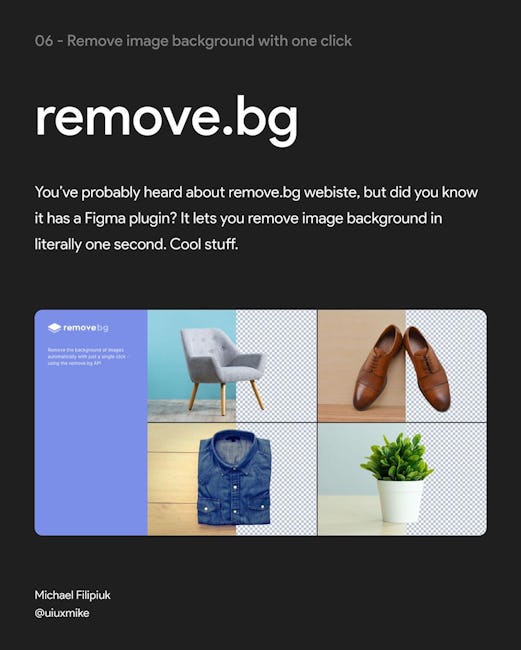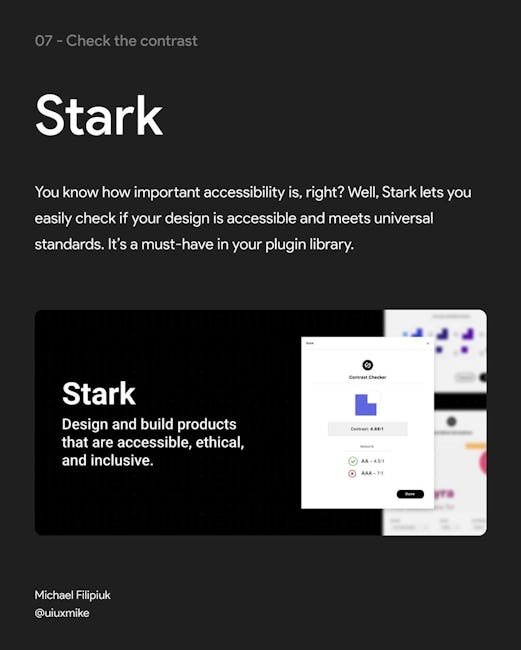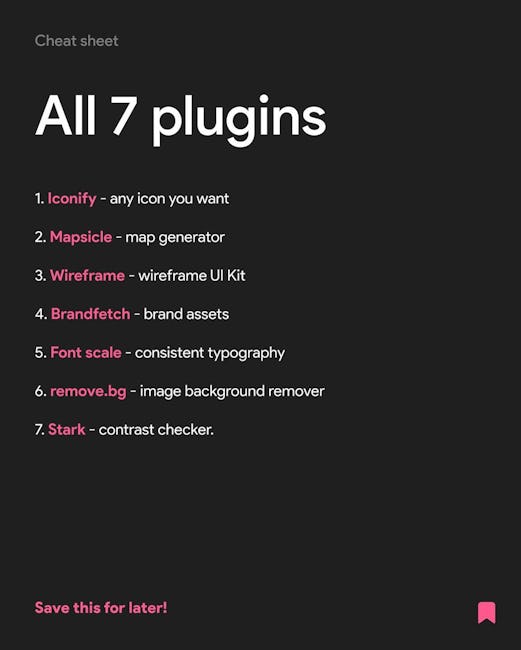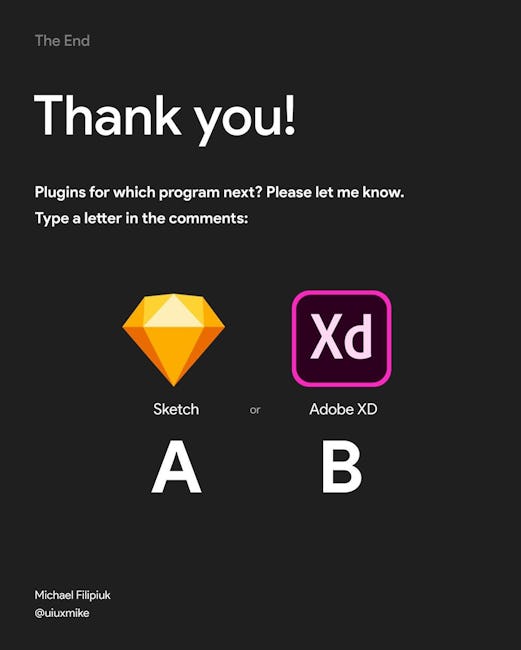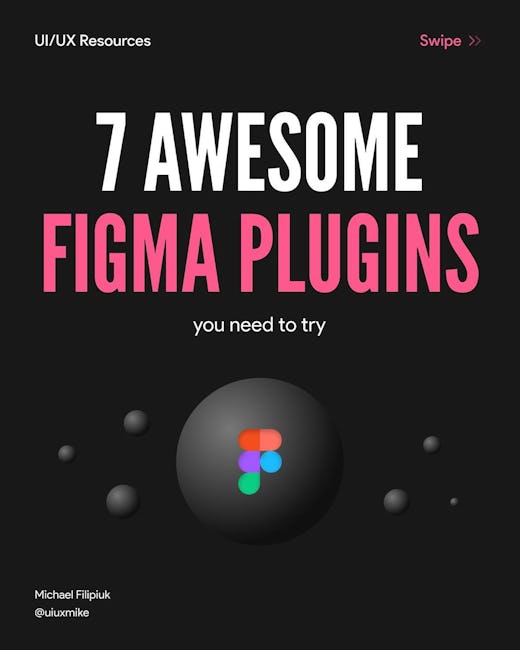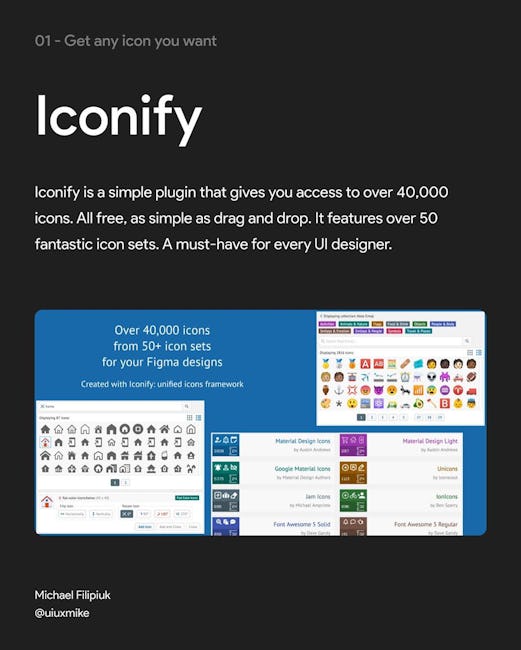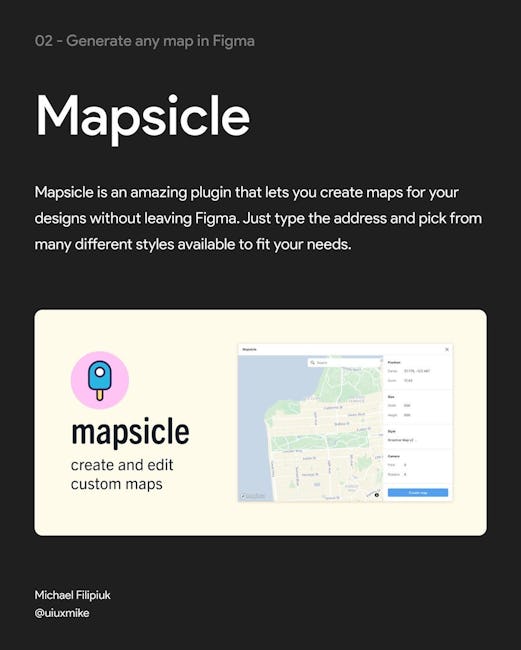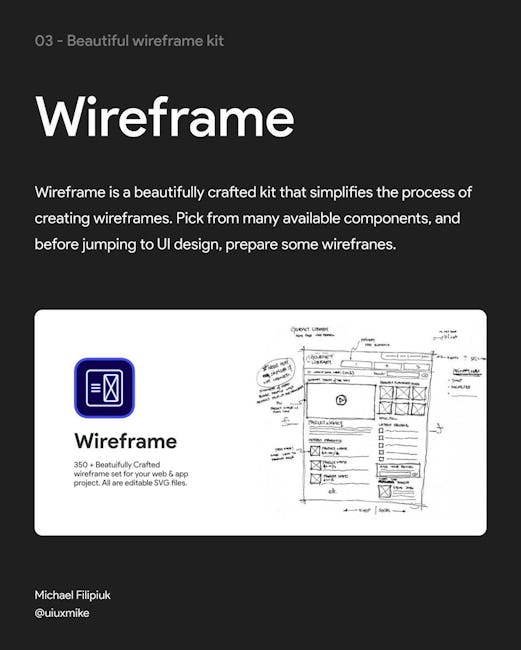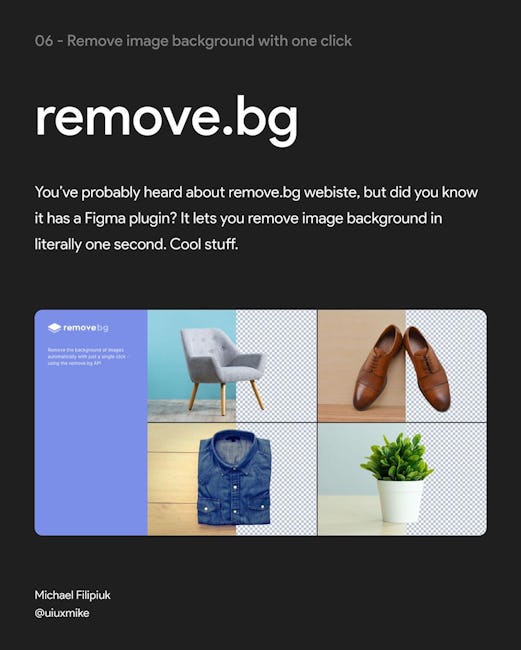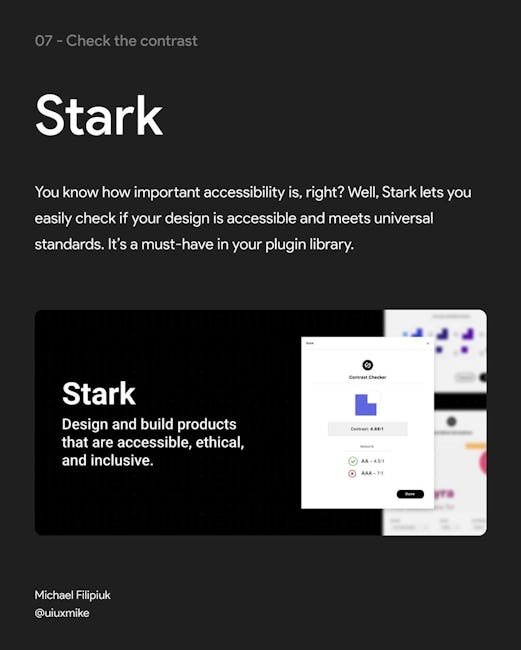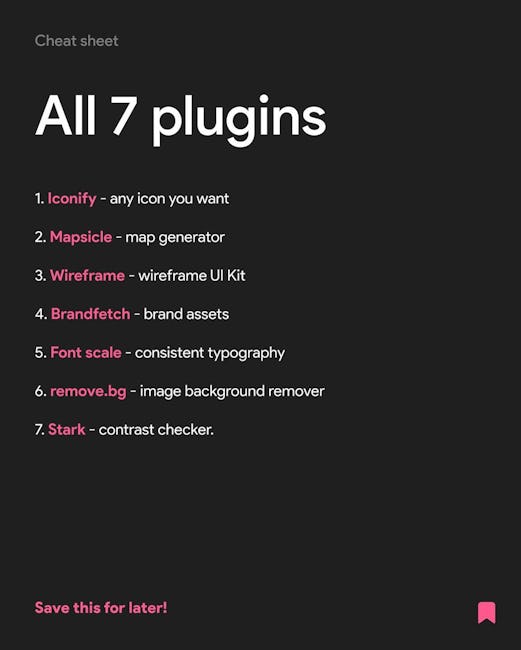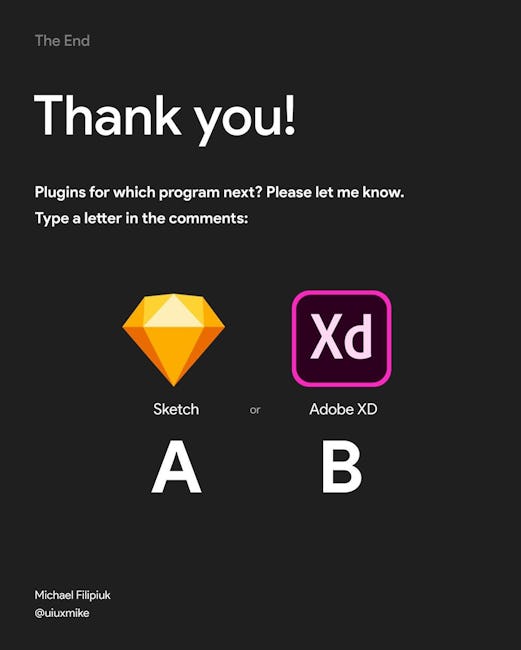 7 AWESOME FIGMA PLUGINS
01 - Get any icon you want
Iconify
Iconify is a simple plugin that gives you access to over 40,000 icons. All free, as simple as drag and drop. It features over 50 fantastic icon sets. A must-have for every Ul designer.
02 - Generate any map in Figma
Mapsicle
Mapsicle is an arnazing plugin that lets you create rnaps for your designs without leaving Figma. Just type the address and pick fro.rn many different styles available to fit your needs.
03 - Beautiful wireframe kit
Wireframe
Wireframe is a beautifully crafted kit that simplifies the process Of creating wireframes. Pick from many available components, and before jumping UI to design, prepare some wireframes.
04 - Brand assets from any brand
Brandfetch
Brandfetch is a plugin that lets you download all useful design assets a website uses. You can download any logo, brand colors. and even find out what font a website uses. Pretty helpful!
05 - Consistent typography
Font scale
My recent discovery and probably my favorite plugin ever. It lets you enter your base font size. and it automatically generates other sizes. so your design is very consistent. Try it Out!
06 - Remove image background with one click
remove.bg
You've probably heard about remove.bg webiste, but did you know it has a Figma plugin? It lets you remove image background in literally one second. Cool stuff
07 - Check the contrast
Stark
You know how important accessibility is, right? Well, Stark lets you easily check if your design is accessible and meets universal standards. It's a must-have in your plugin library.
All 7 plugins
Iconify - any icon you want
Mapsicle - map generator
Wireframe - wireframe Ul Kit
Brandfetch - brand assets
Font scale - consistent typography
remove. bg - image background remover
Stark - contrast checker.
Thank you!
More booklets by Michael Filipiuk
More Design booklets
Your recently viewed booklets
See all booklets