Booklet
7 Amazing Tools UX Design Tools for 2020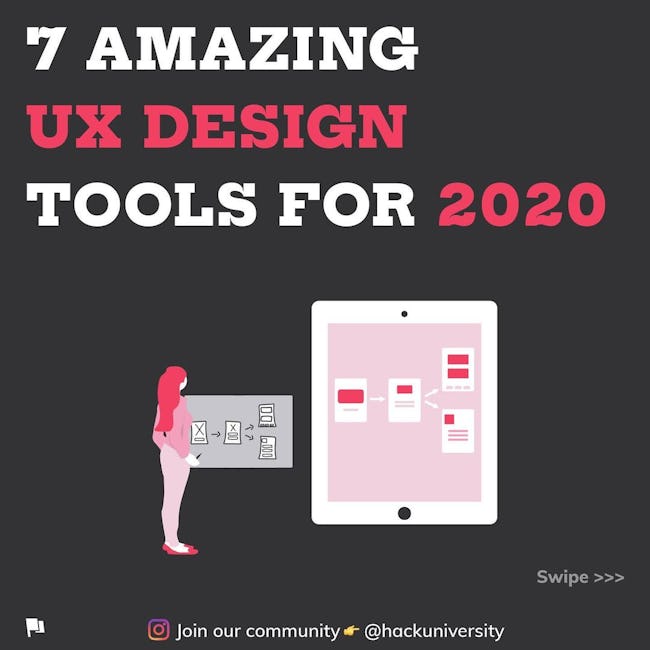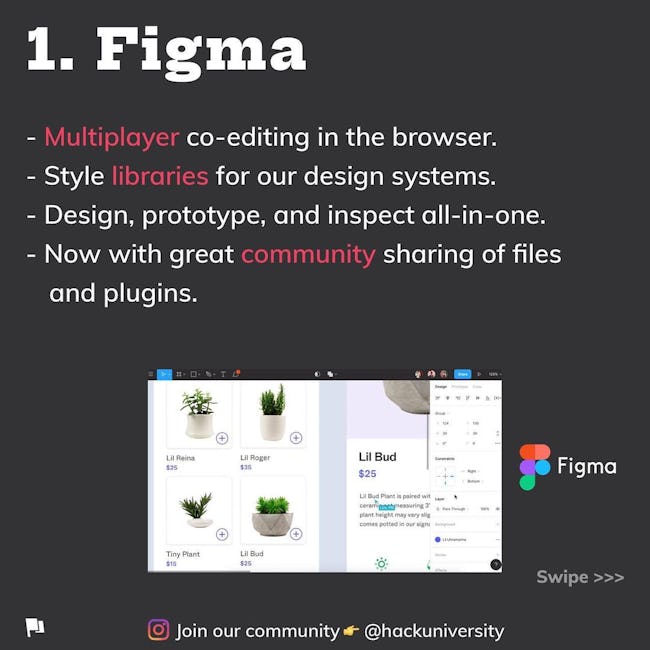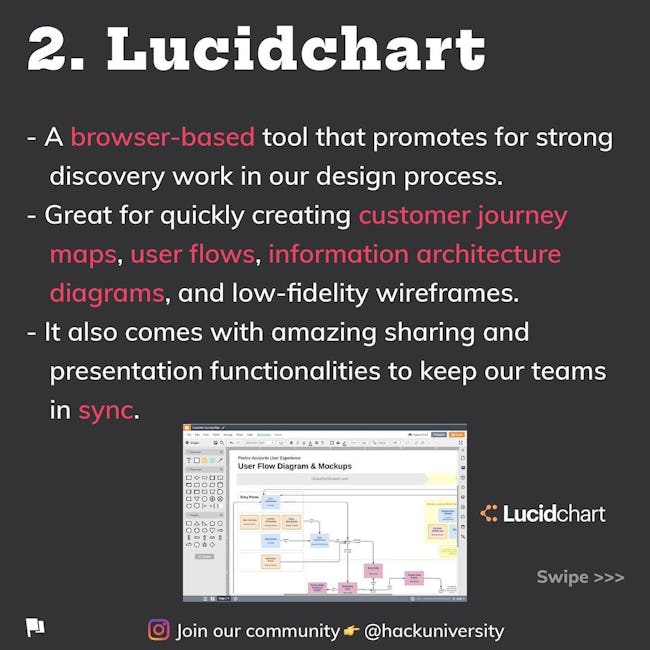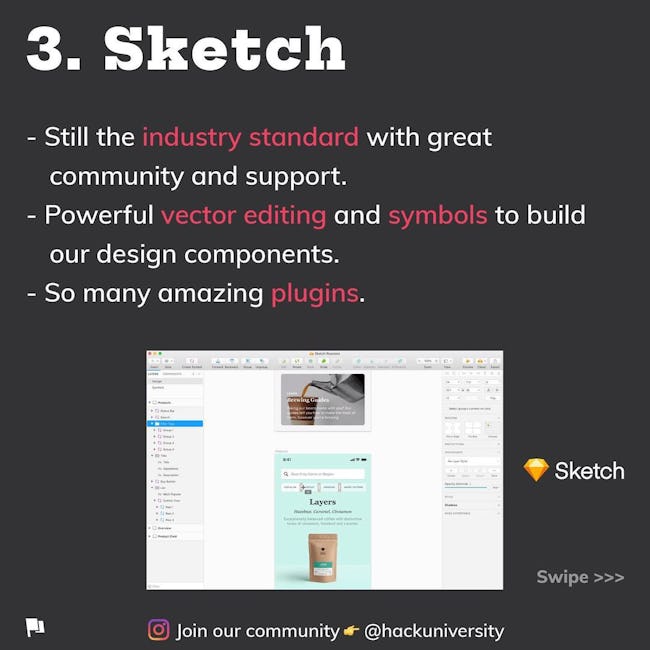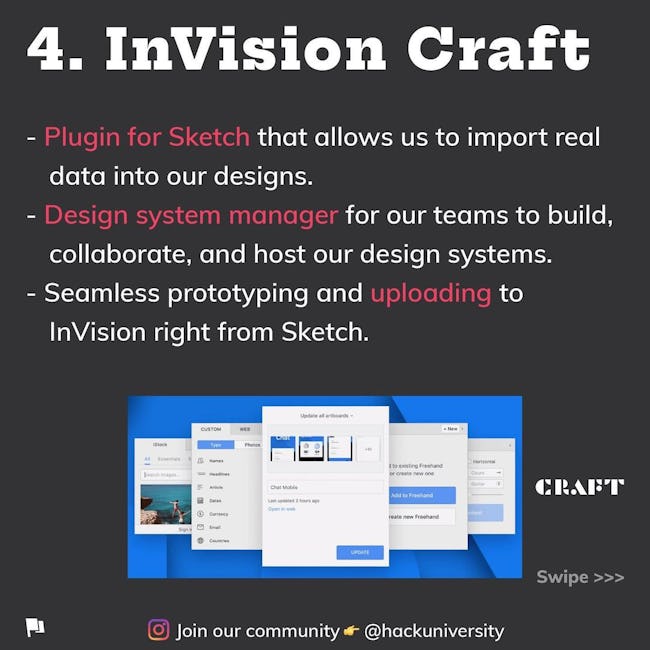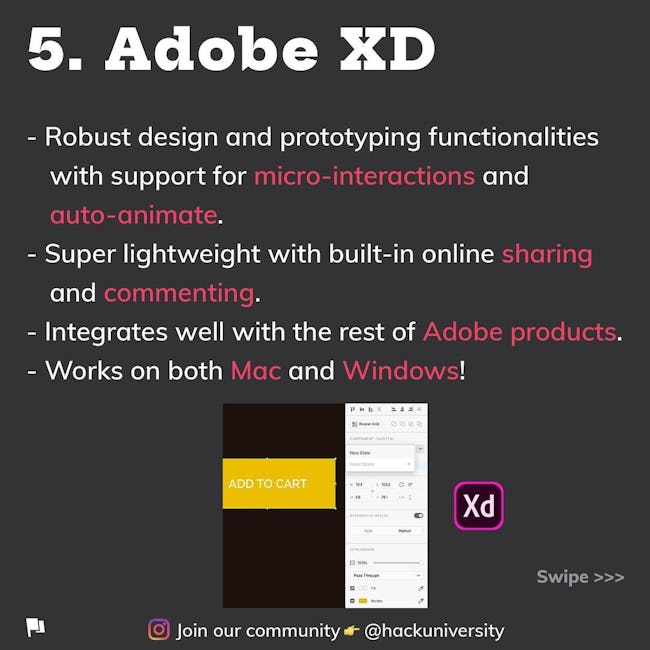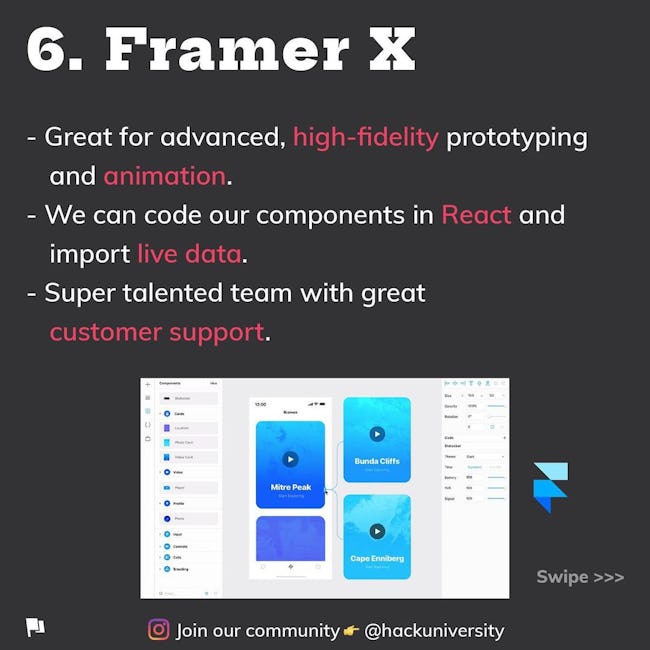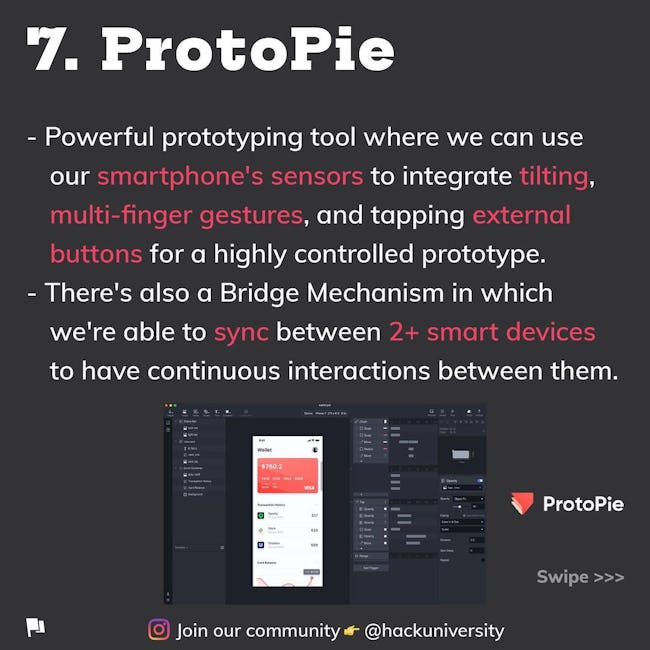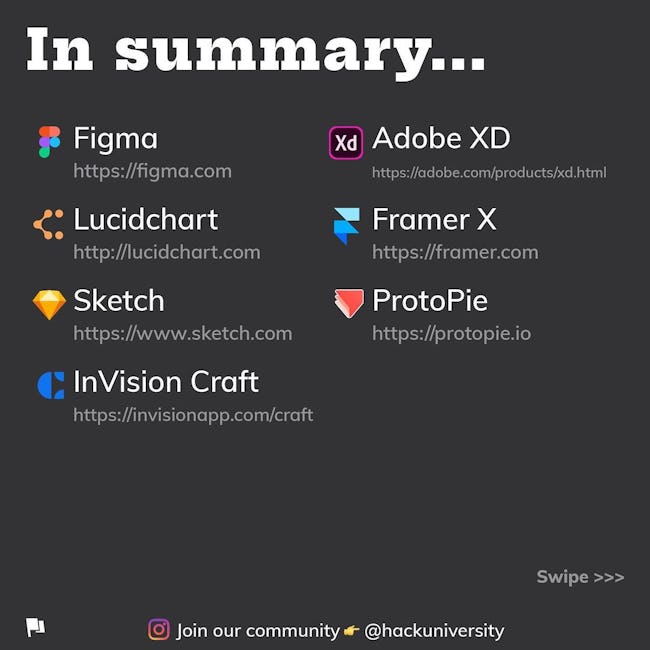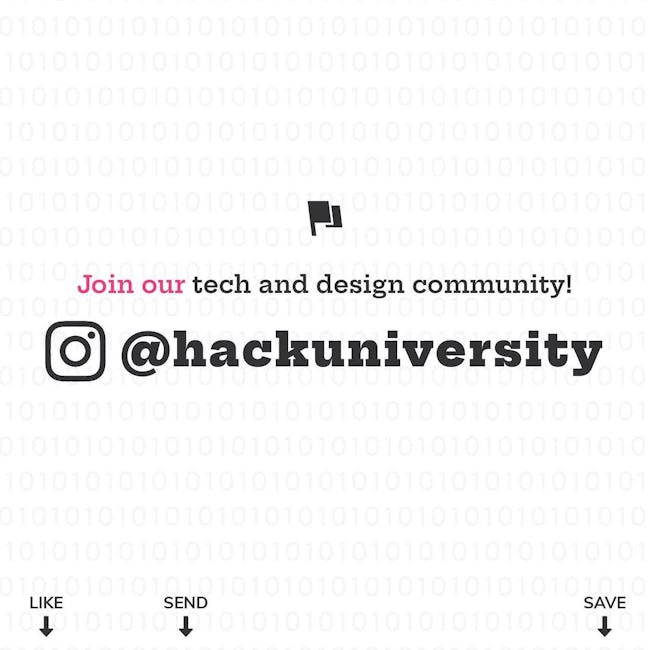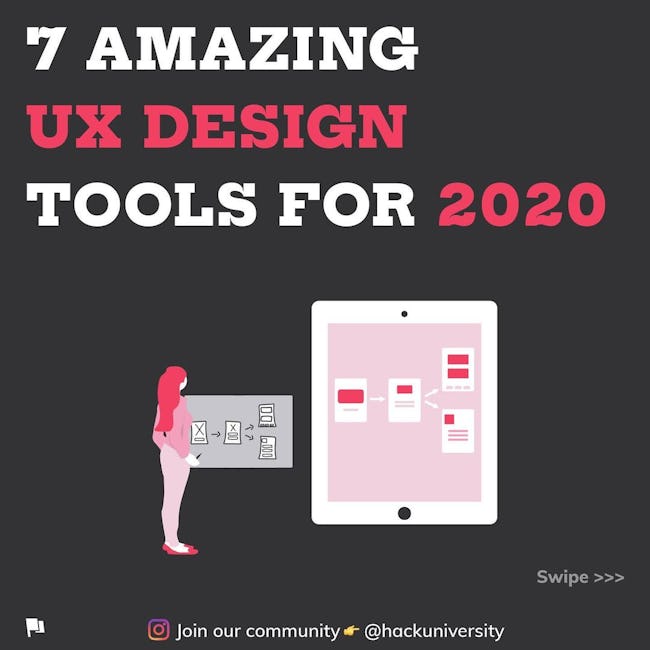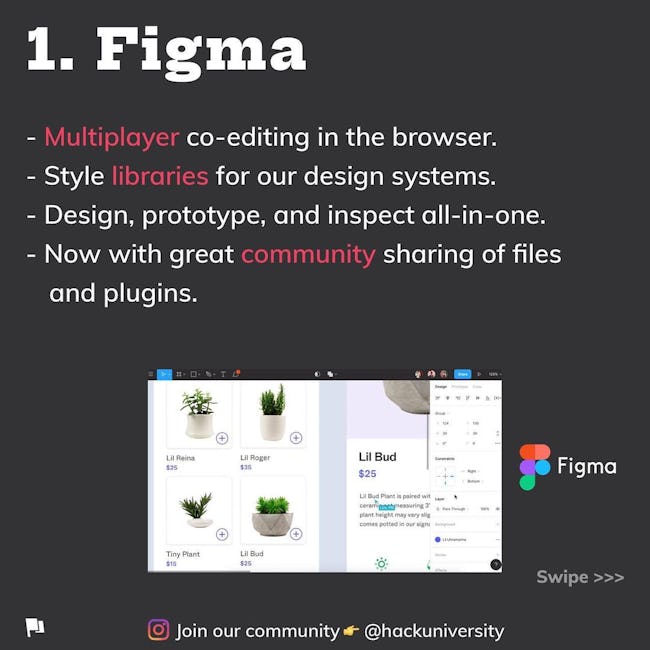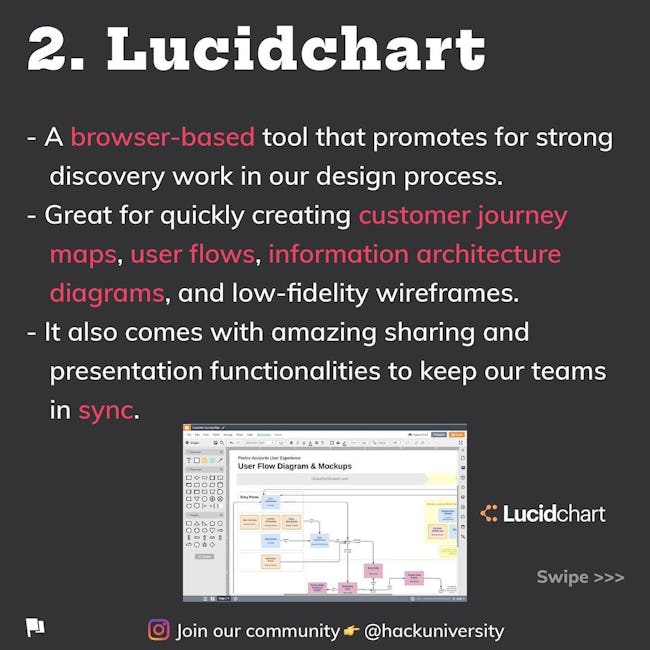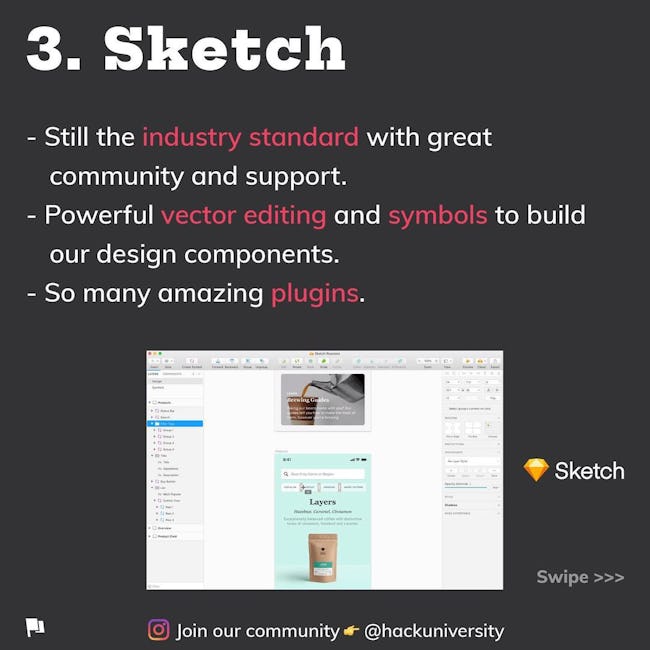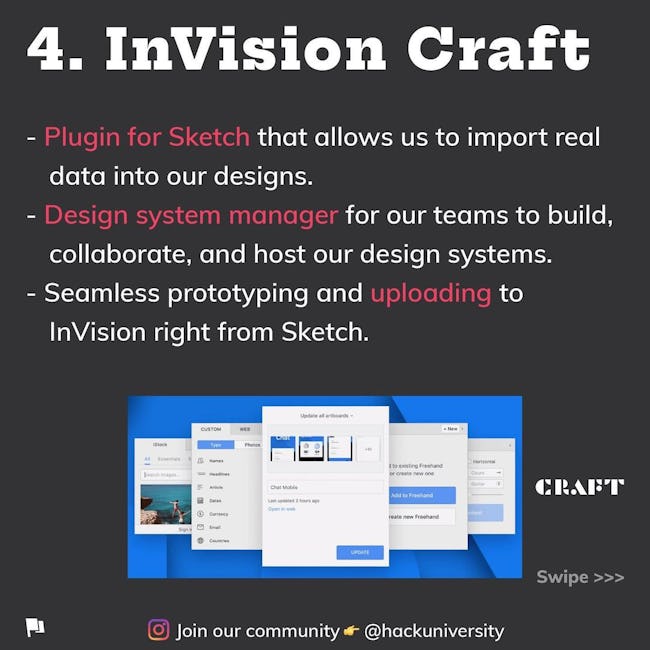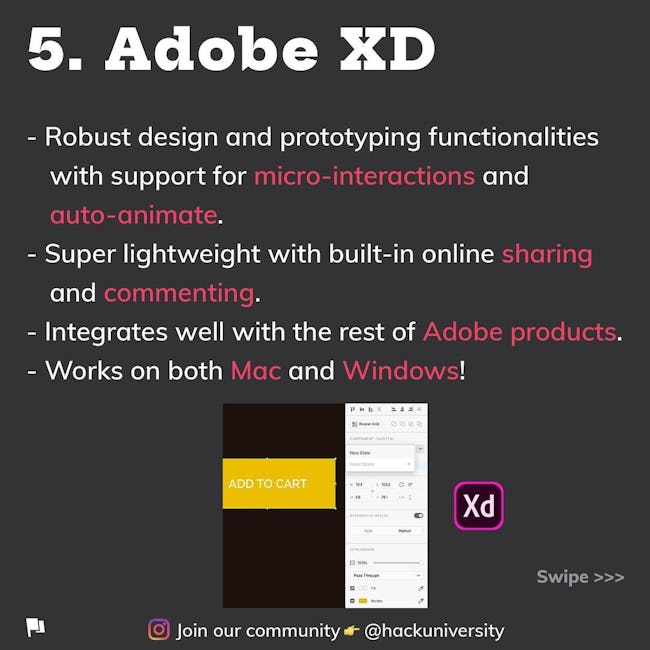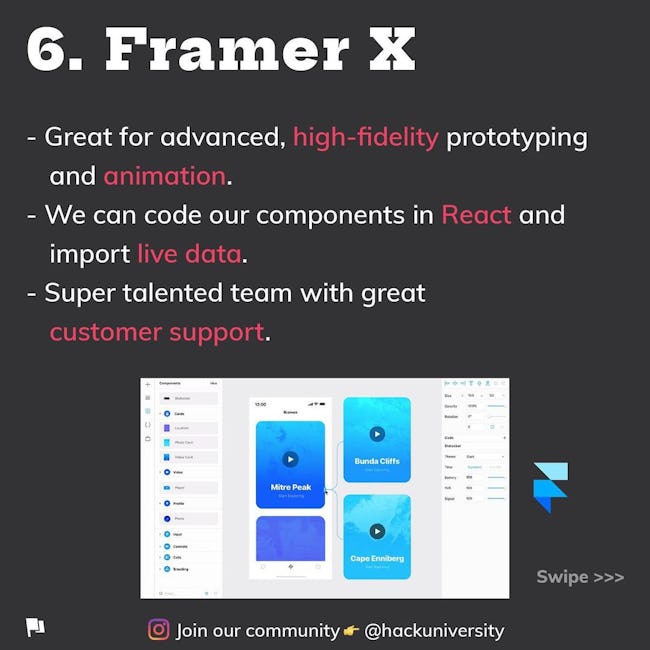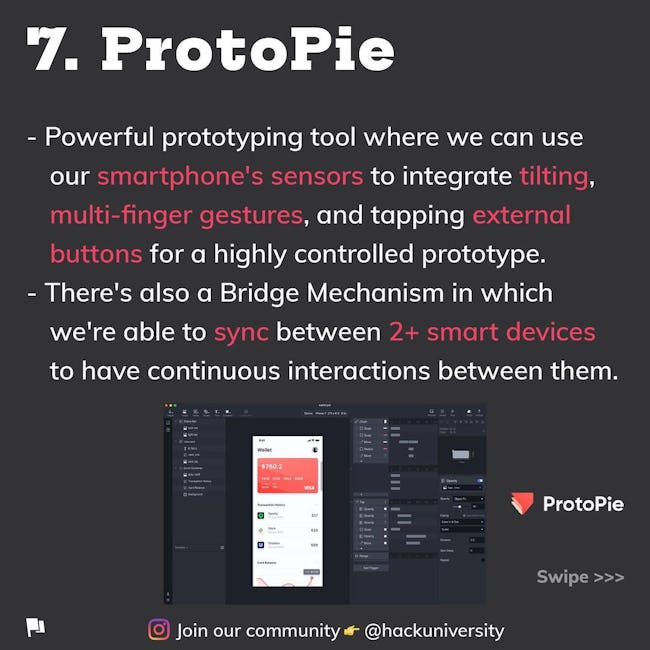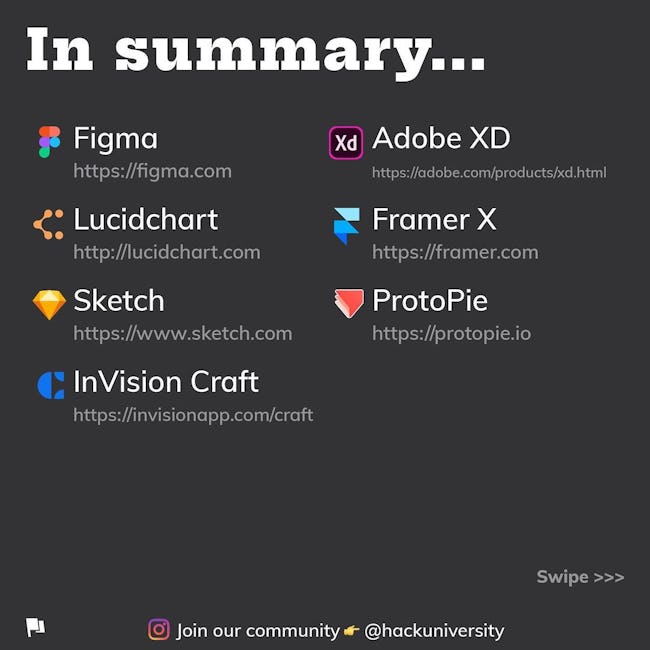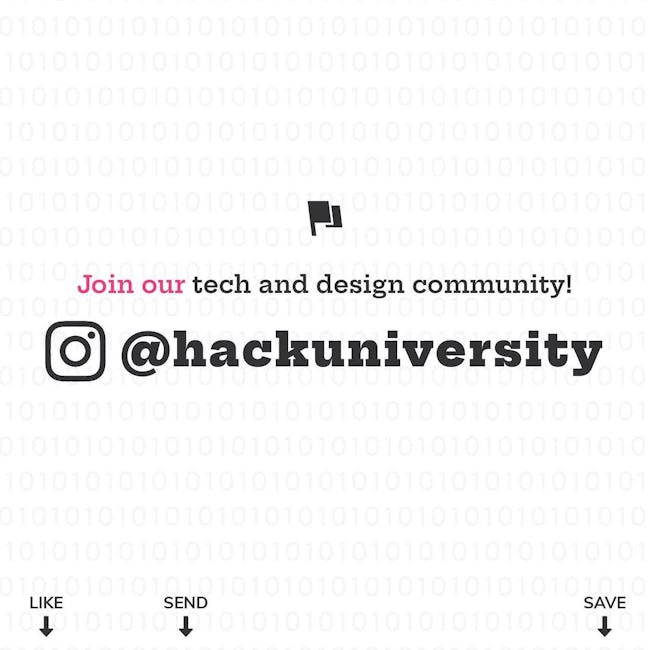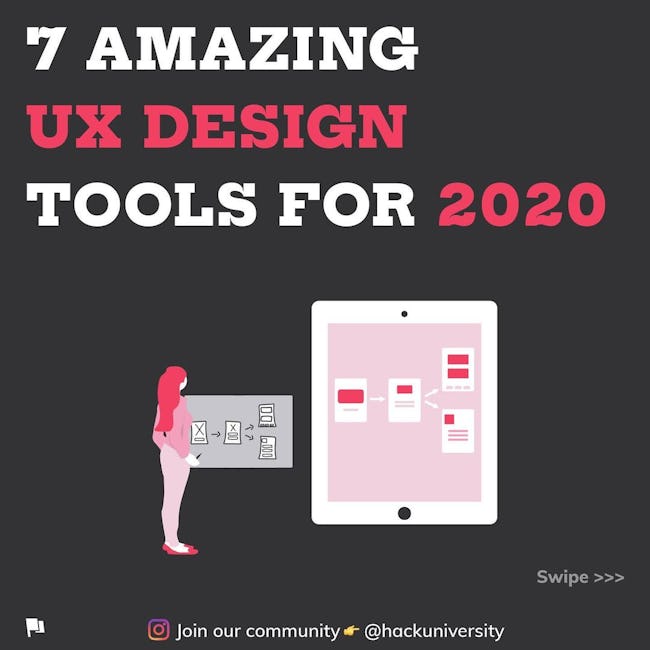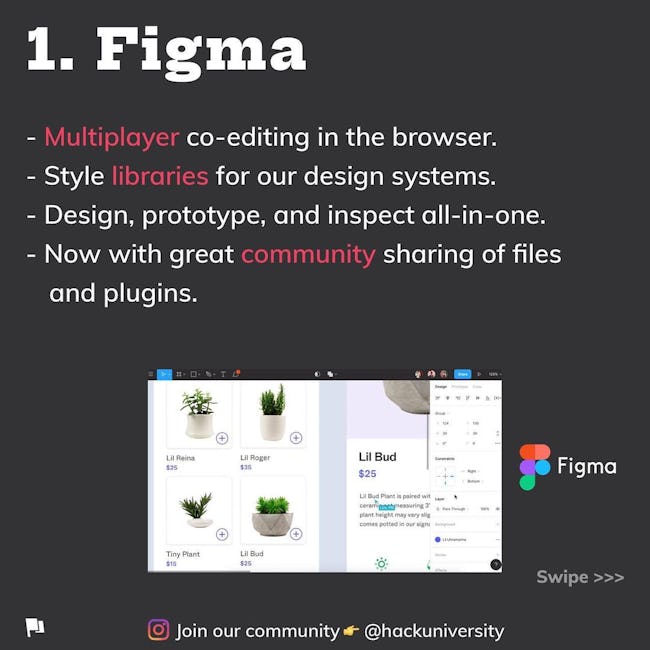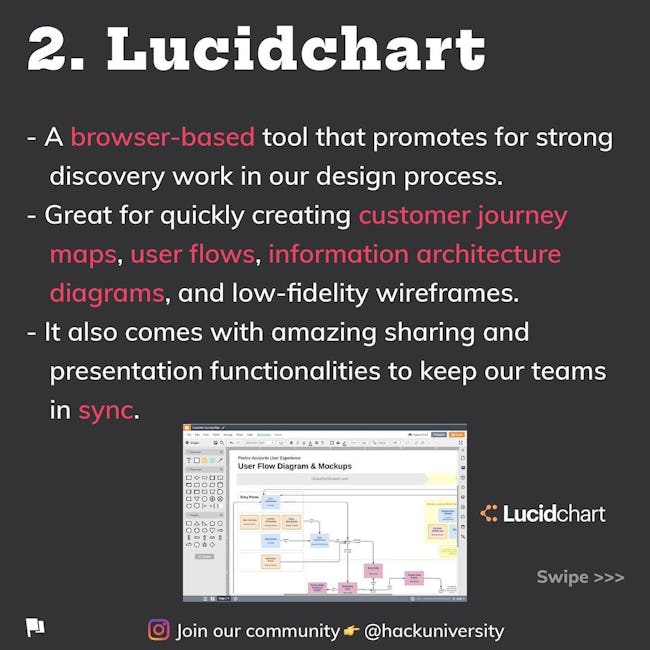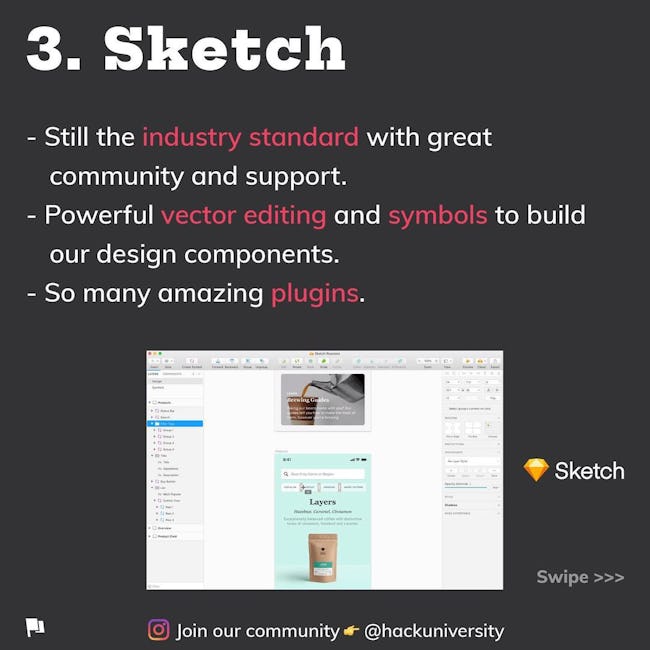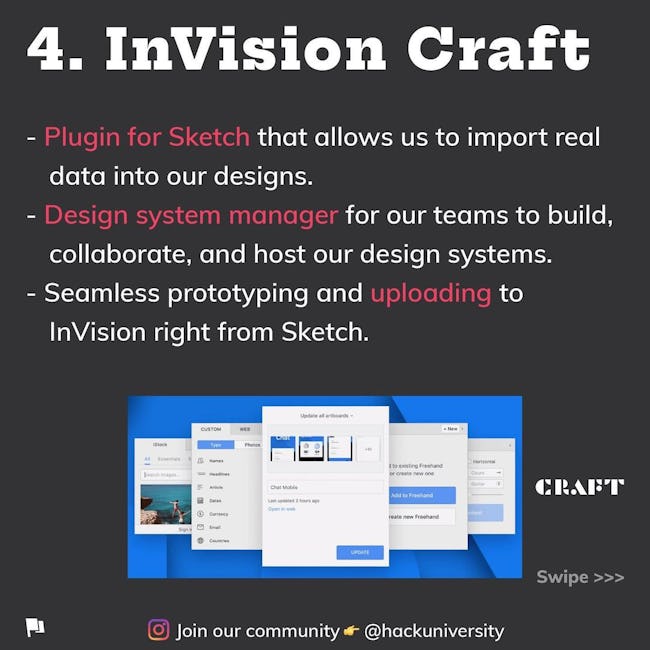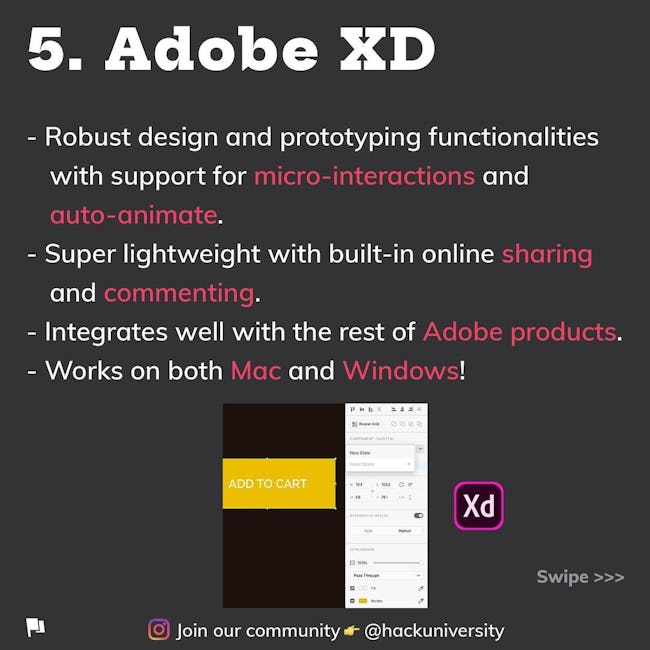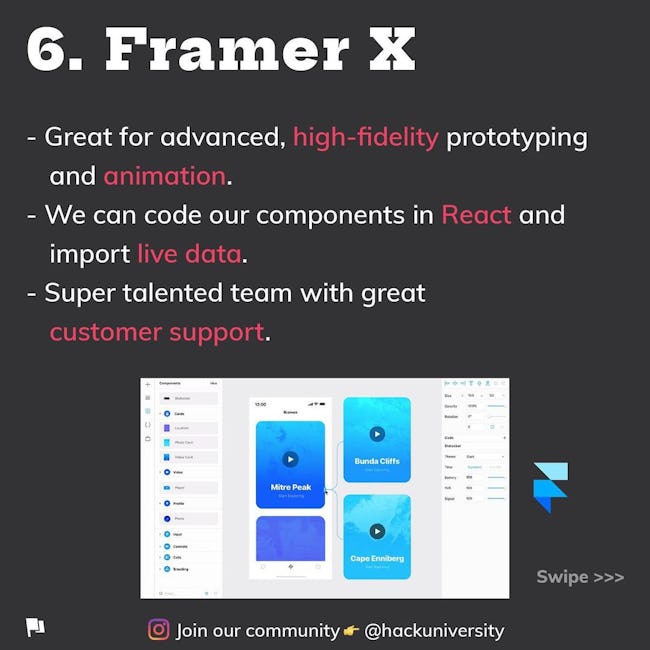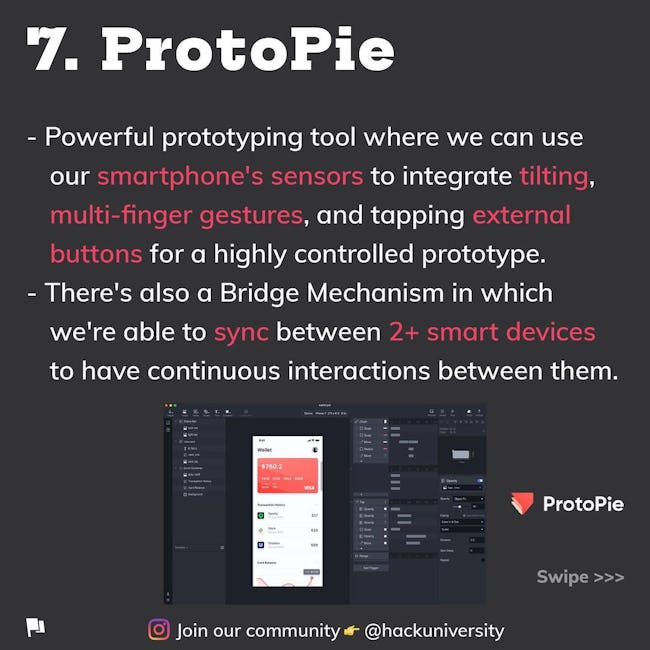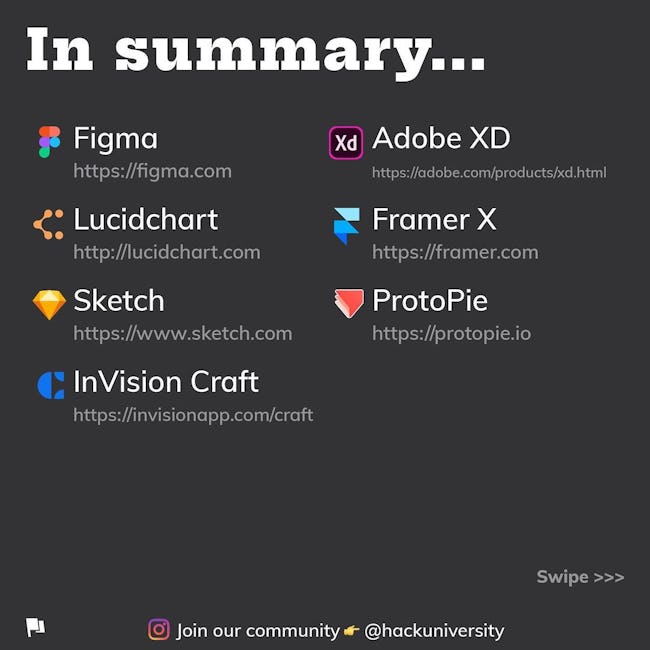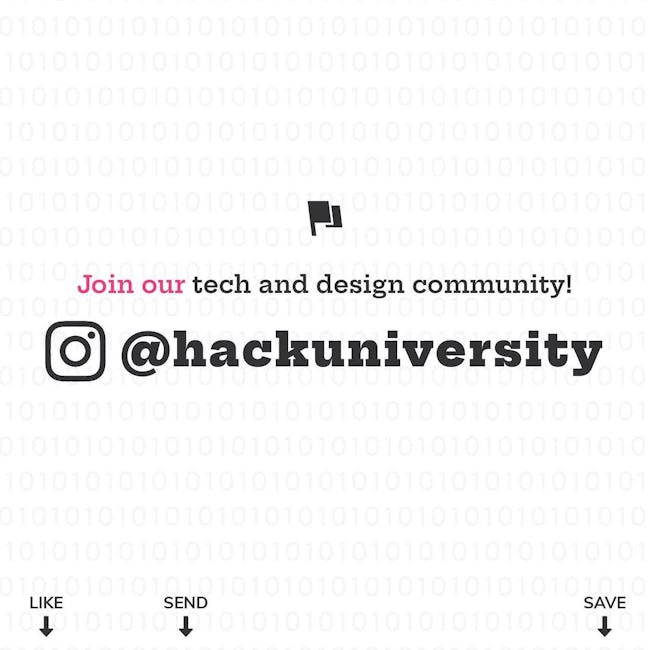 7 Amazing UX Design Tools For 2020
1. Figma
- Multilayer co-editing in the browser.
- Style libraries for our design systems.
- Design, prototype, and inspect all-in-one.
- Now with the great community sharing of files and plug-ins.
2. Lucidchart
- A browser-based tool that promotes for strong discovery work in our design process.
- Great for quickly creating customer journey maps, user flows, information architecture diagrams, and low-fidelity wireframes.
- It also comes with amazing sharing and presentation functionalities to keep our teams in sync.
3. Sketch
- Still the industry standard with great community and support.
- Powerful editing and symbols to build our design components.
- So many amazing plugins.
4. InVision Craft
- Plugin for Sketch that allows us to import real data into our designs.
- Design system manager for our teams to build, collaborate, and host our design systems.
- Seamless prototyping and uploading to InVision right from Sketch.
5. Adobe XD
- Robust design and prototyping functionalities with support for micro-interactions and auto-animate.
- Super lightweight with built-on online sharing and commenting.
- Integrates well with the rest of Adobe products.
- Works on both Mac and Windows!
6. Framer X
- Great for advanced, high fidelity prototyping and animation.
- We can code our components in React and import live data.
- Super talented team with great customer support.
7. ProtoPie
- Powerful prototyping tool where we can use out smartphone's sensors to integrate tilting, multi-finger gestures, and tapping external buttons for a highly controlled prototype.
- There's also a Bridge Mechanism in which we're able to sync between 2+ smart devices to have continuous interactions between them.
In summary...
Figma - https://figma.com
Lucidchart - http://lucidchart.com
Sketch - https://www.sketch.com
InVision Craft - https://invisionapp.com/craft
Adobe XD - https://adobe.com/products/xd.html
Framer X - https://framer.com
ProtoPie - https://protopie.io
Join our tech and design community! @hackuniversity
More booklets by Hack University
More Development booklets
Your recently viewed booklets
See all booklets