Booklet
6 Ways To Use Colors Functionally In Design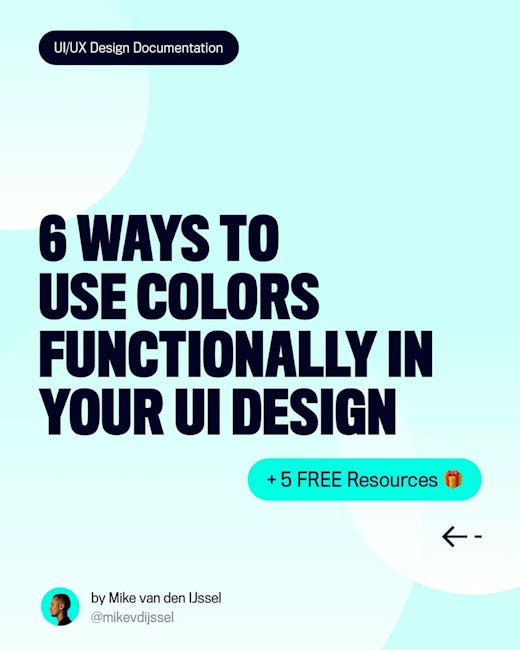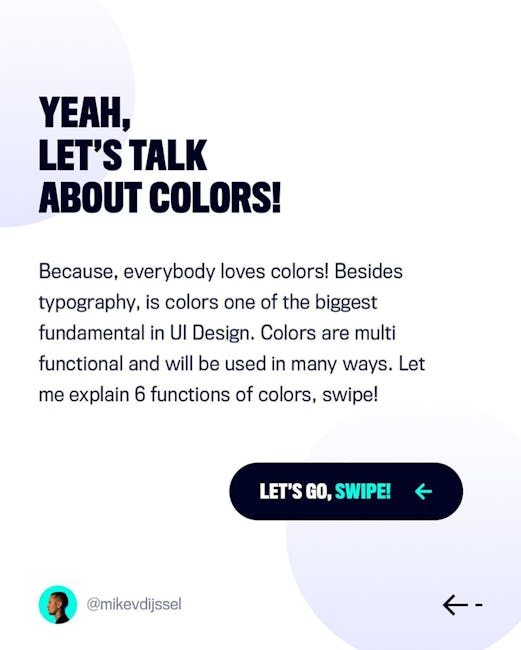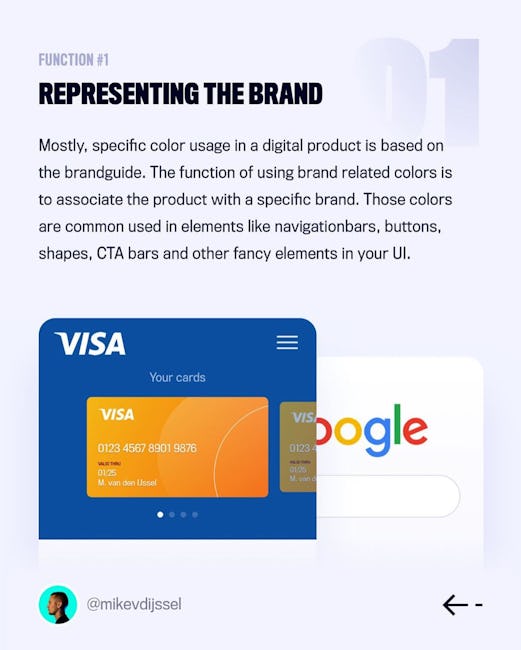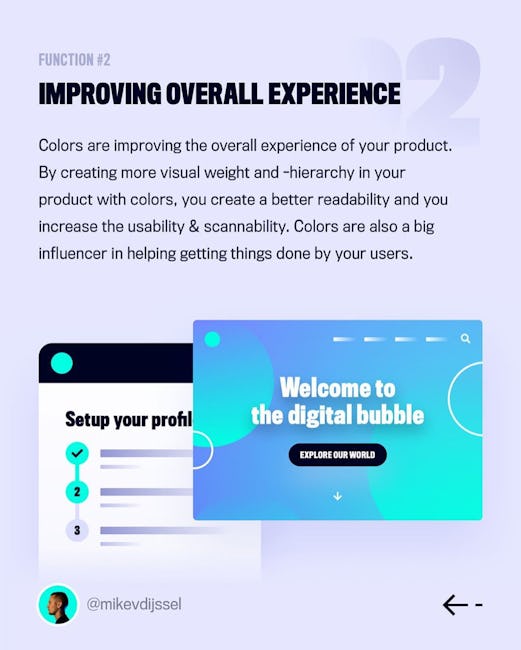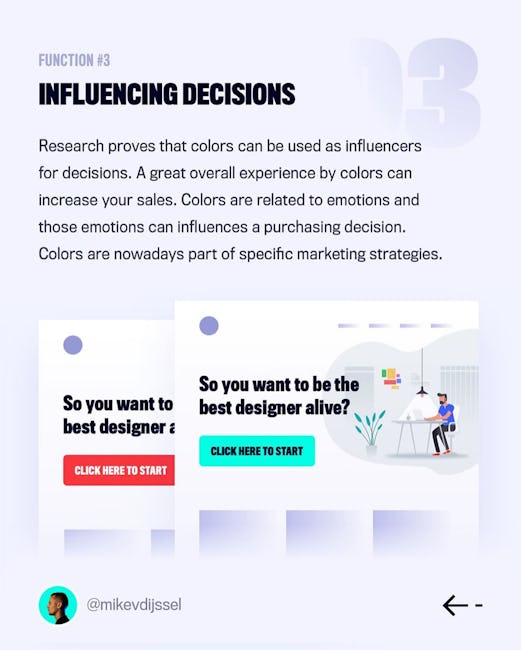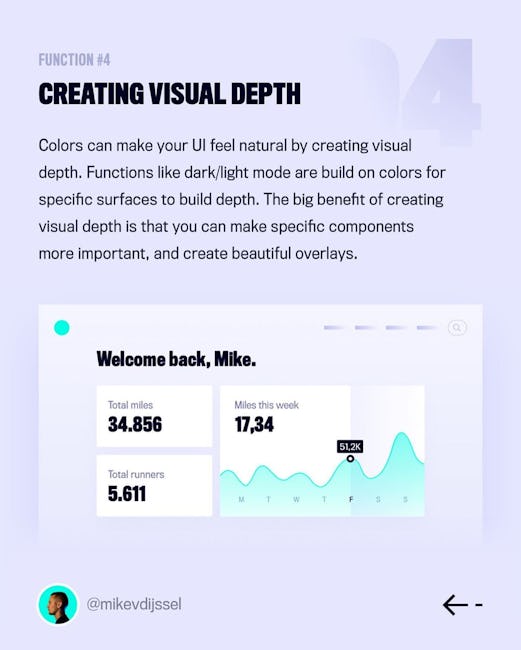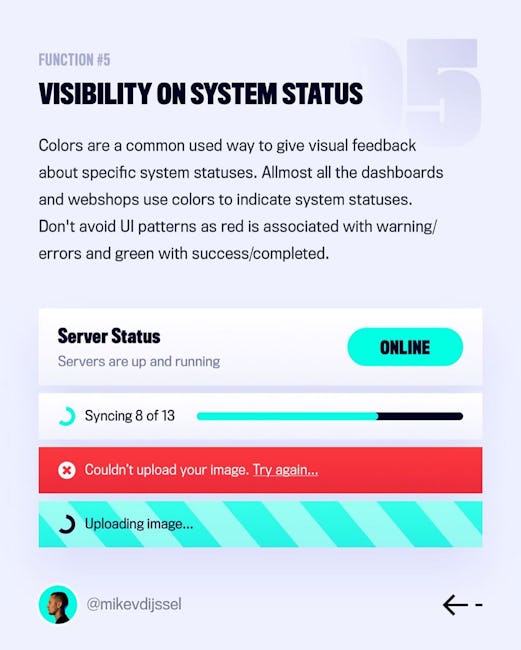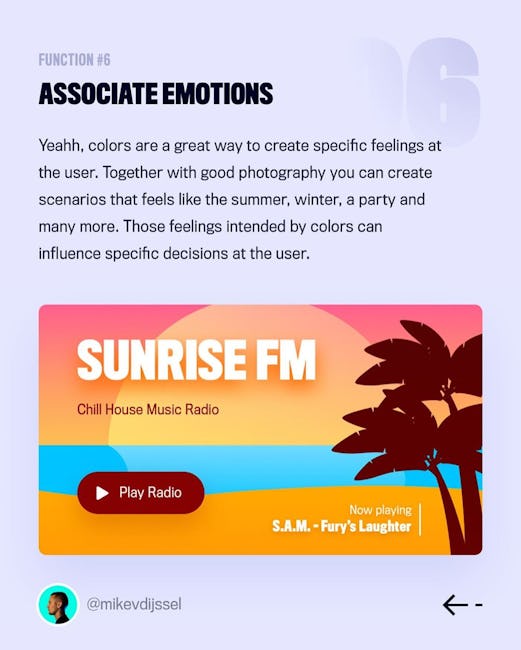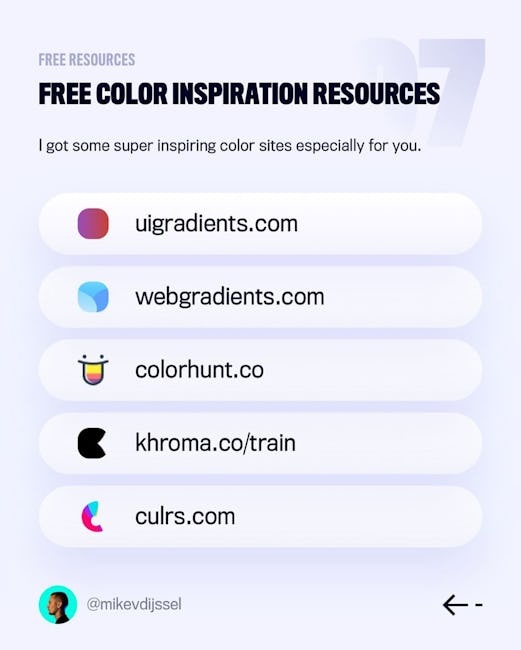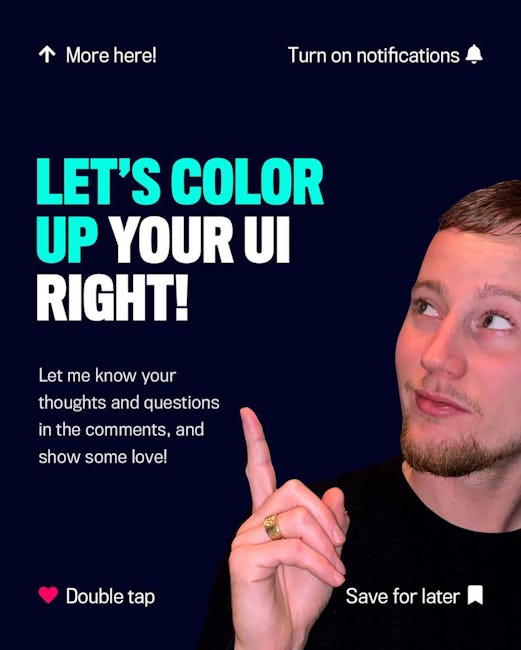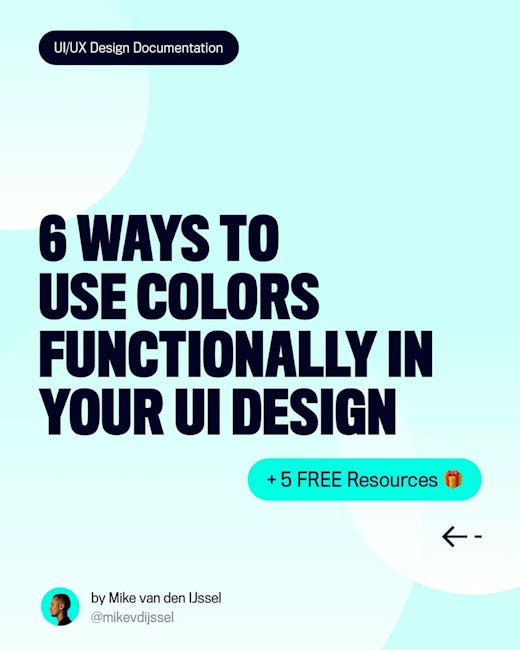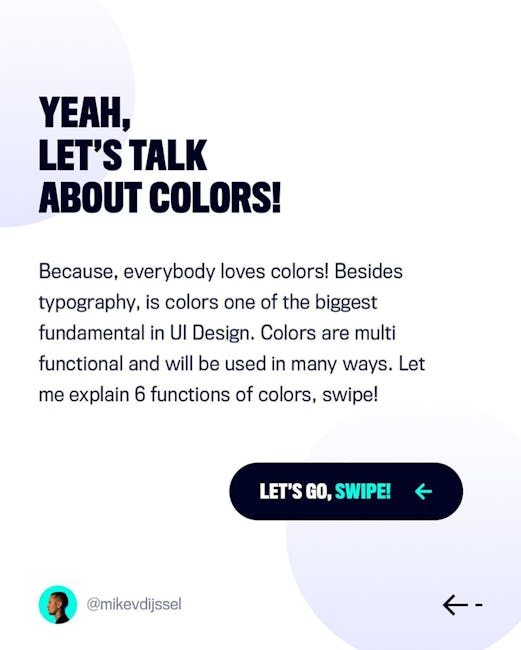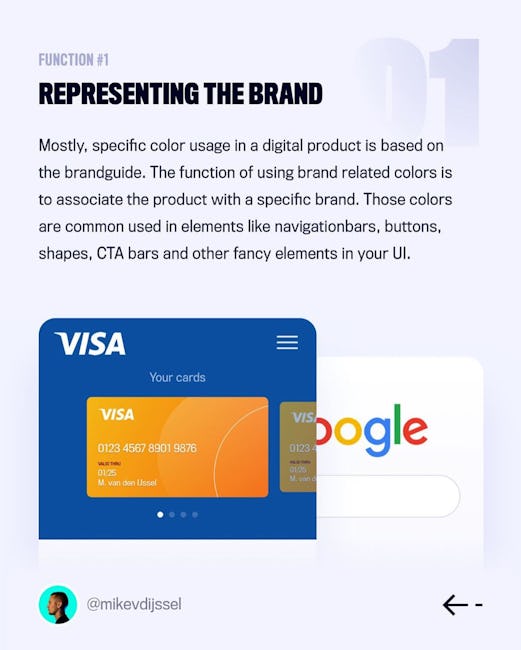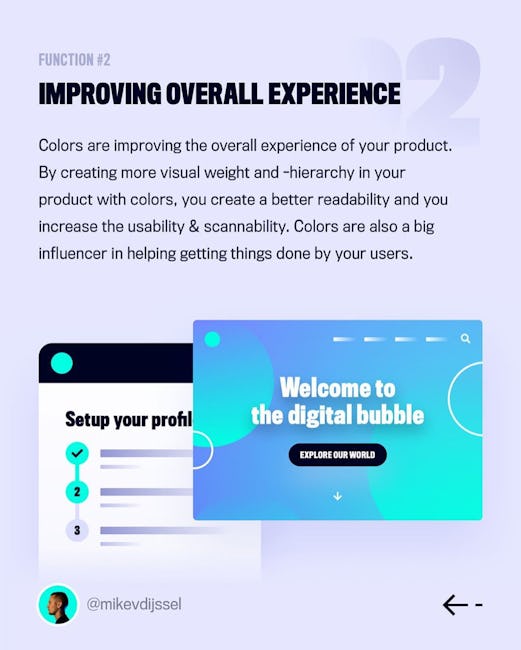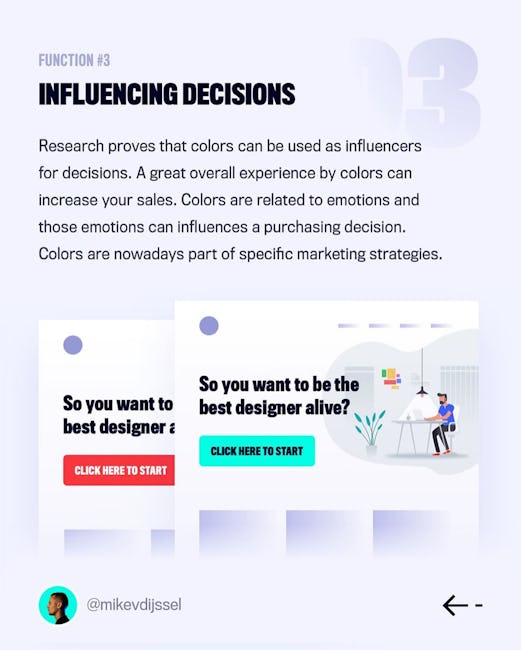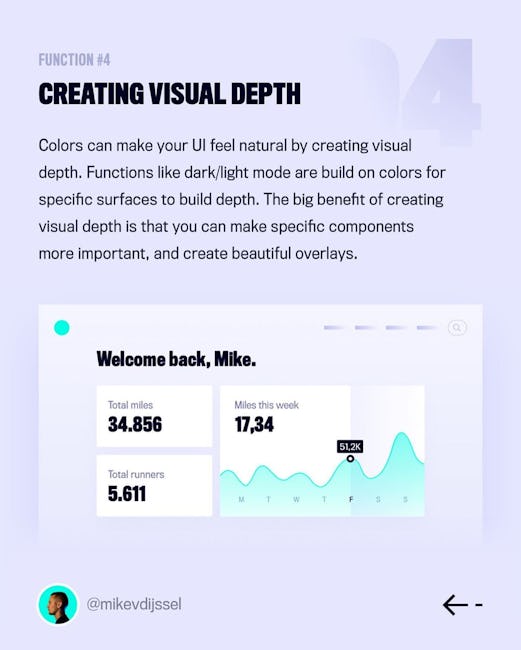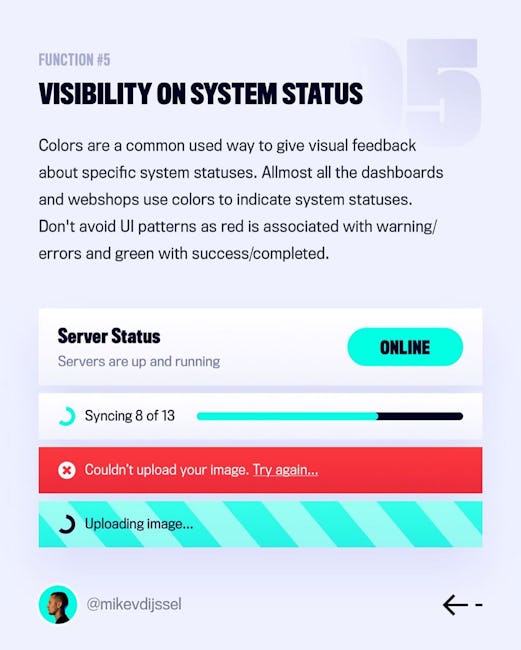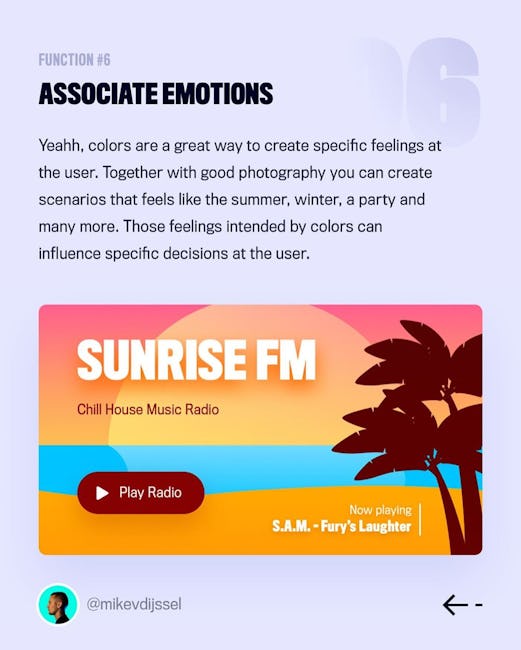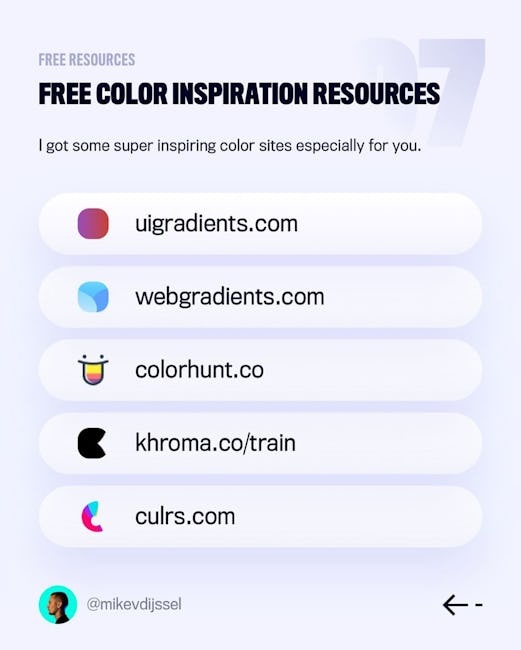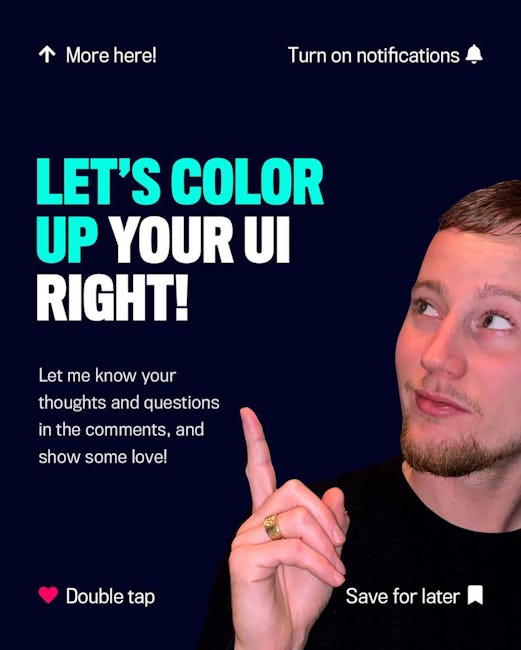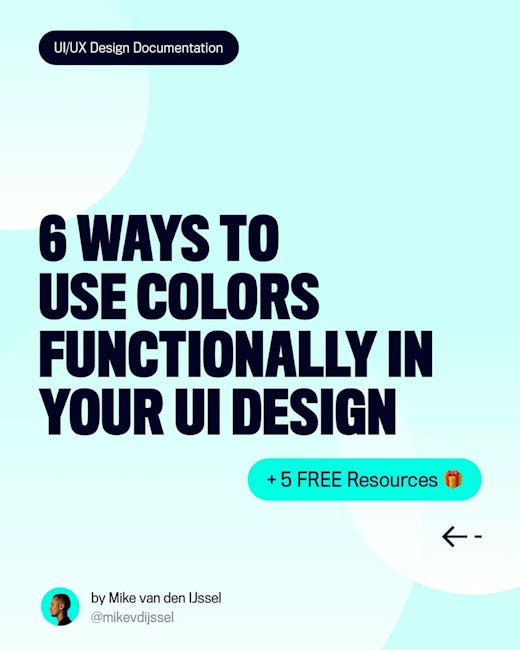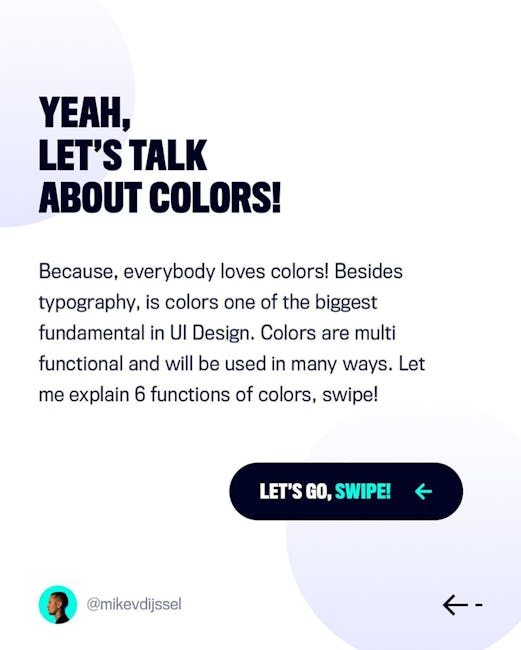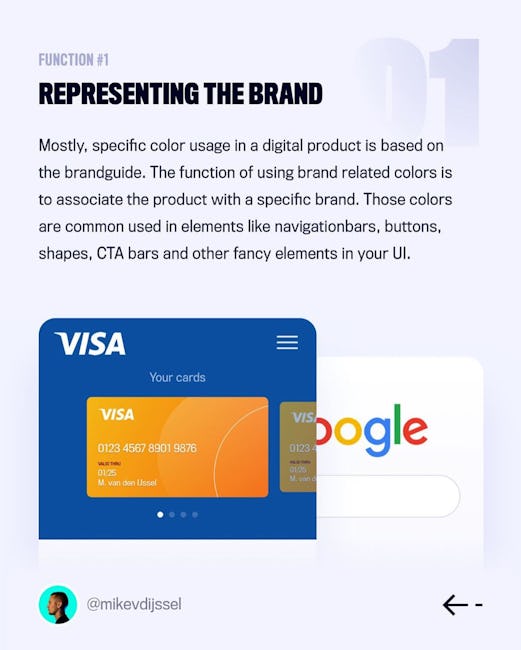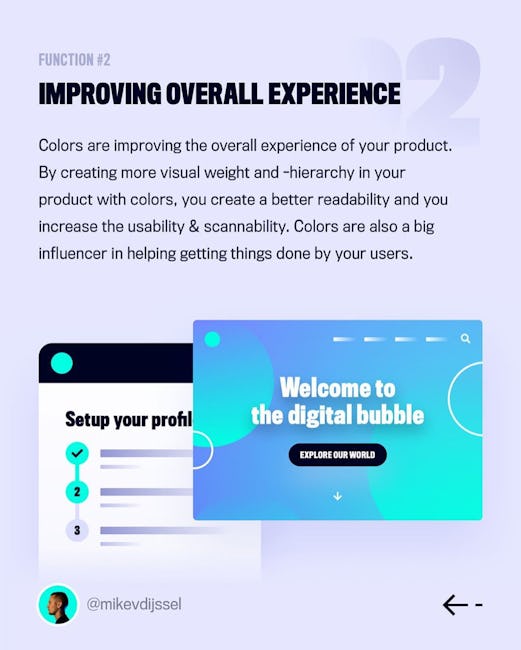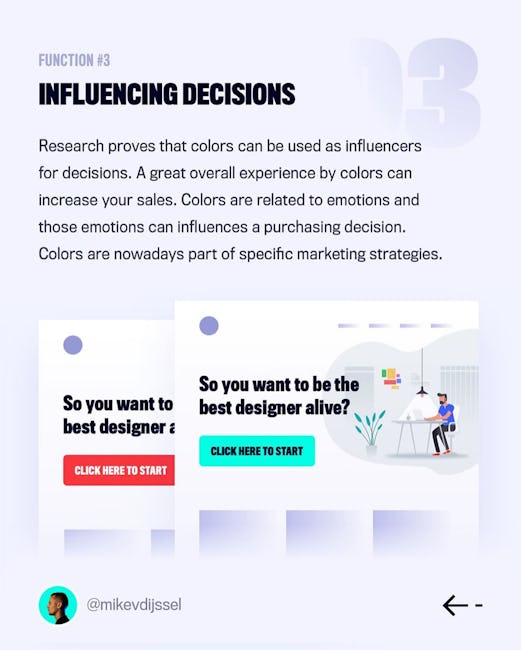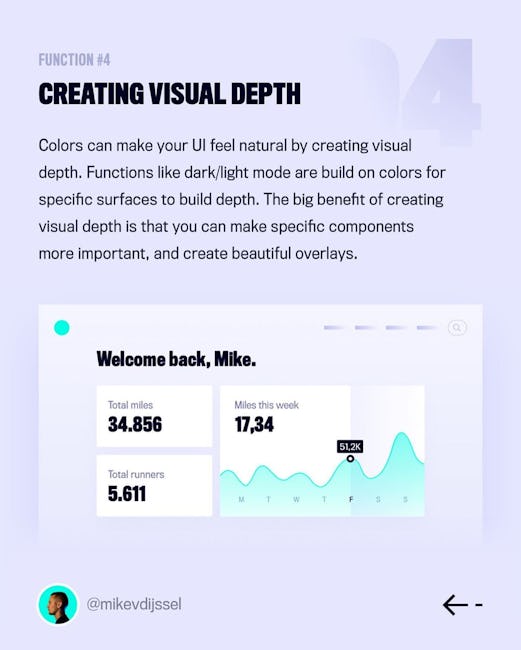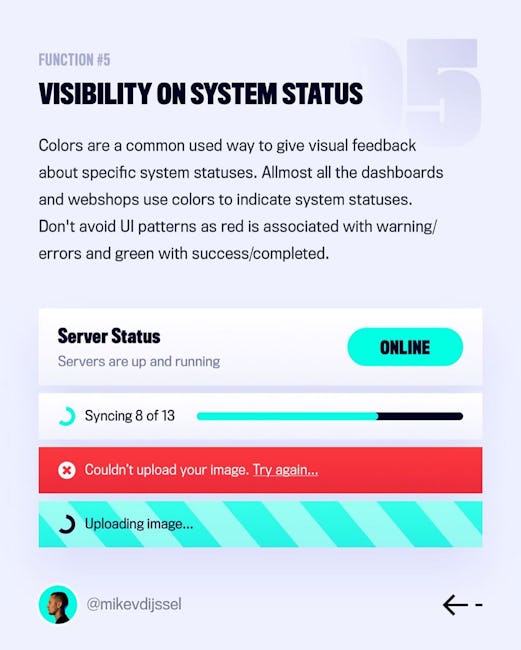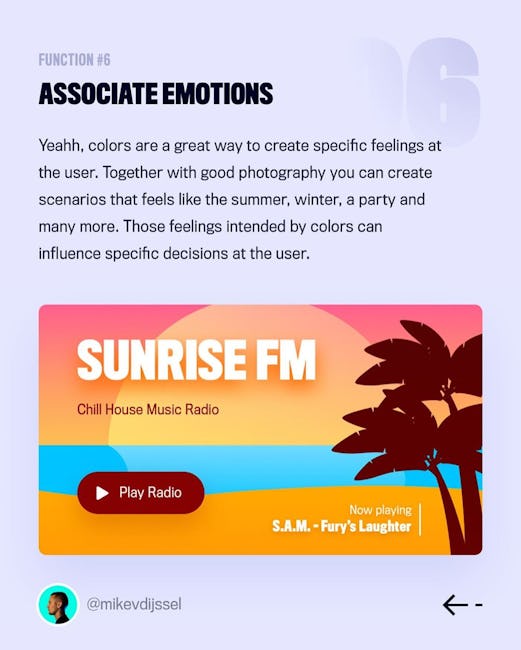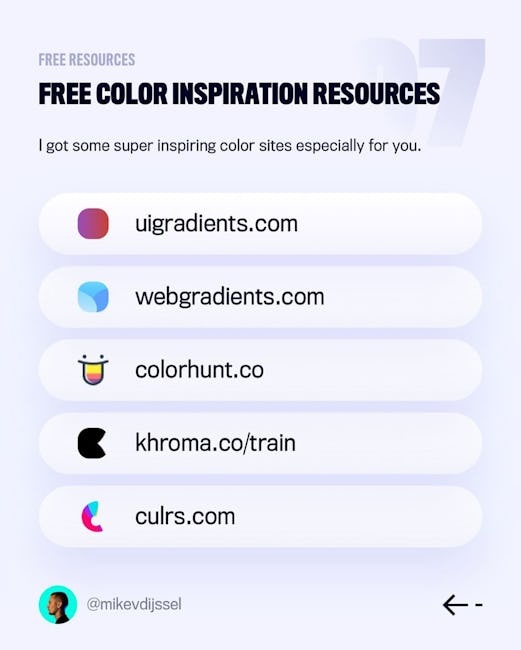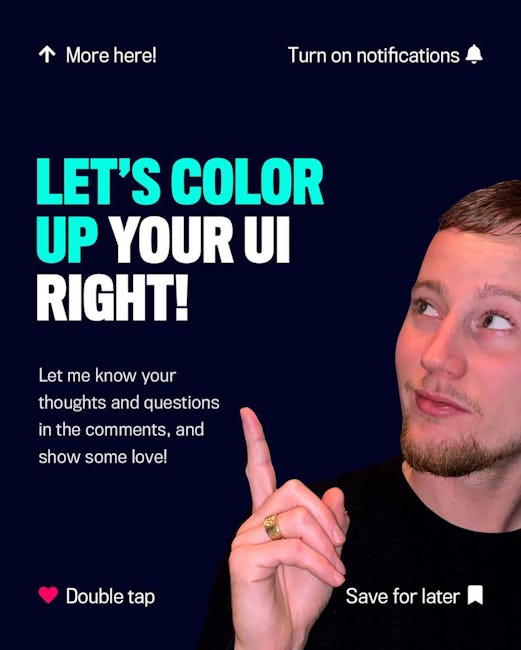 6 WAYS TO USE COLORS FUNCTIONALLY IN DESIGN
YEAN,
LET'S TALK
ABOUT COLORS!
Because, everybody loves colors! Besides typography, is colors one of the biggest fundamental in UI Design. Colors are multi functional and will be used in many ways. Let me explain 6 functions of colors, swipe!
REPRESENTING THE BRAND
Mostly, specific color usage in a digital product is based on the brand guide. The function of using brand related colors is to associate the product with a specific brand. Those colors common used in elements like navigationbars, buttons, shapes, CTA bars and other fancy elements in your UI.
IMPROVING OVERALL EXPERIENCE
Colors are improving the overall experience of your product. By creating more visual weight and -hierarchy in your product with colors. you create a better readability and you increase the usability & scannability. Colors are also a big influencer in helping getting things done by your users.
INFLUENCING DECISIONS
Research proves that colors can be used as influencers for decisions. A great overall experience by colors can increase your sales. Colors are related to emotions and those emotions can influences a purchasing decision. Colors are nowadays part of specific marketing strategies.
CREATING VISUAL DEPTH
Colors can make your Ul feel natural by creating visual depth. Functions like dark/light mode are build on colors for specific surfaces to build depth. The big benefit of creating visual depth iS that you can make specific components more important, and create beautiful overlays.
VISIBILITY ON SYSTEM STATUS
Colors are a common used way to give visual feedback about specific system statuses. Allmost all the dashboards and webshops use colors to indicate system statuses. Don't avoid UI patterns as red is associated with warning/errors and green with success/completed.
ASSOCIATE EMOTIONS
Yeahh, colors are a great way to create specific feelings at the user. Together with good photography you can create scenarios that feels like the summer, winter, a party and many more. Those feelings intended by colors can influence specific decisions at the user.
FREE COLOR INSPIRATION RESOURCES
I got some super inspiring color Sites especially for you.
uigradients.com
webgradients.com
colorhunt.co
khroma.co/train
culrs.com
LET'S COLOR
UP Your UI.
RIGHT!
Let me know your thoughts and questions in the comments, and show some love!
More booklets by Mike V Dijssel
More Design booklets
Your recently viewed booklets
See all booklets