Booklet
6 Types of Dark UX Patterns (Part 1 of 2)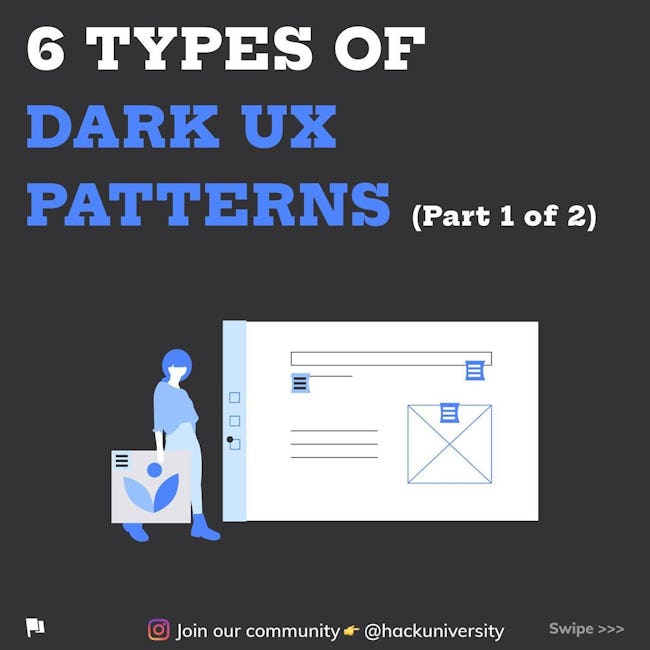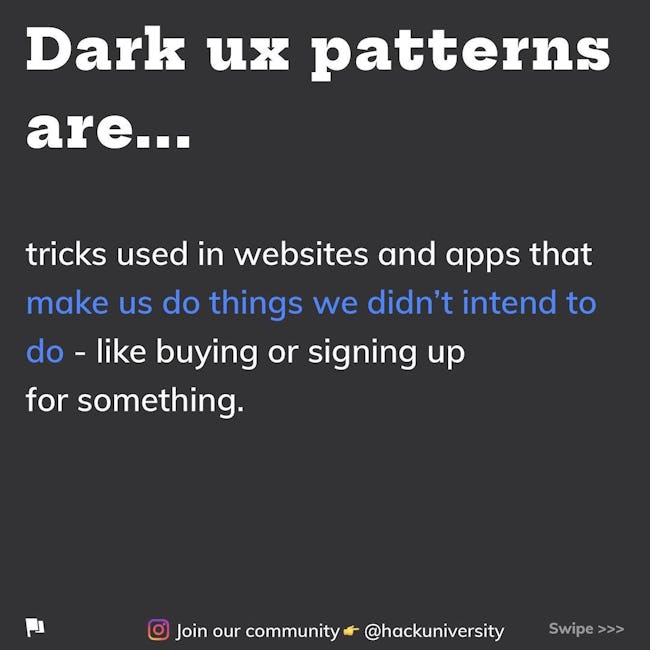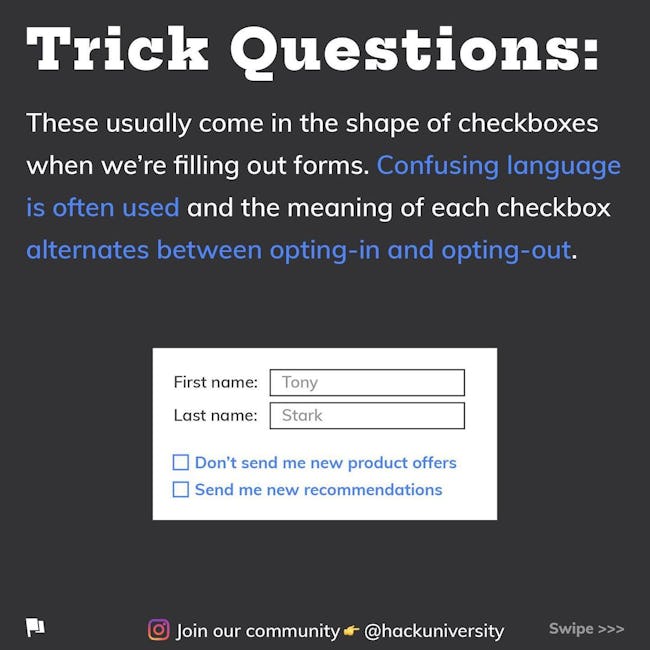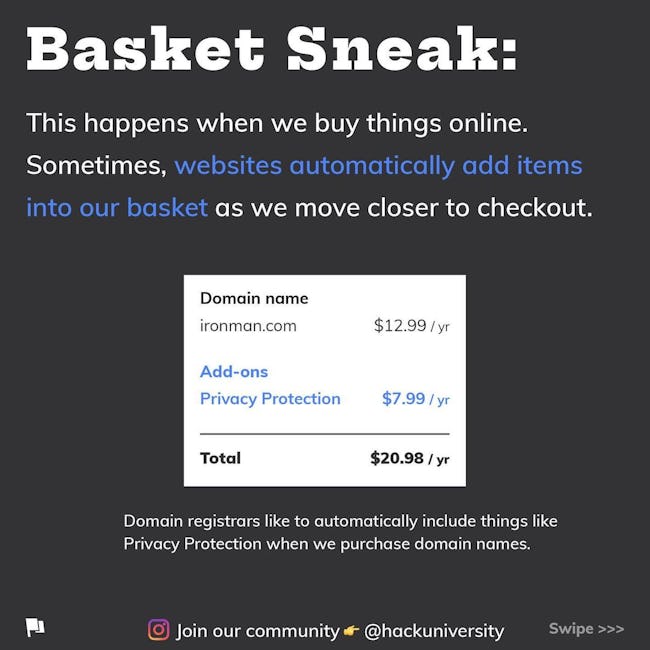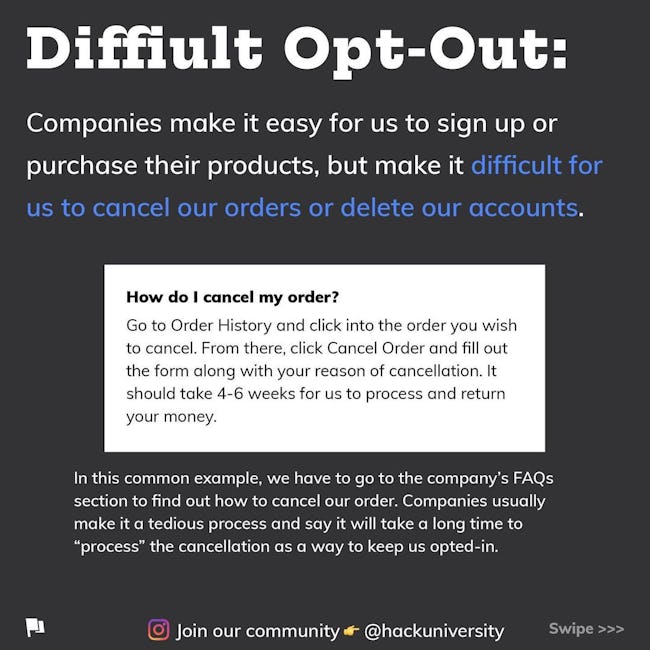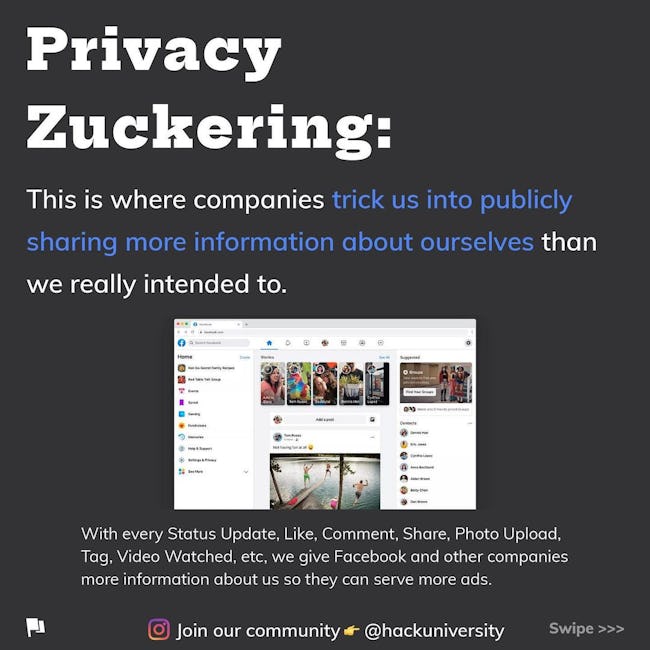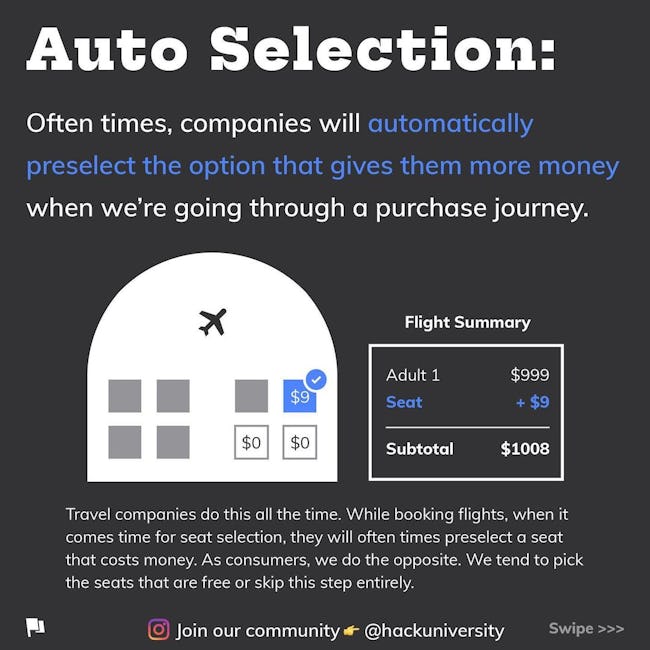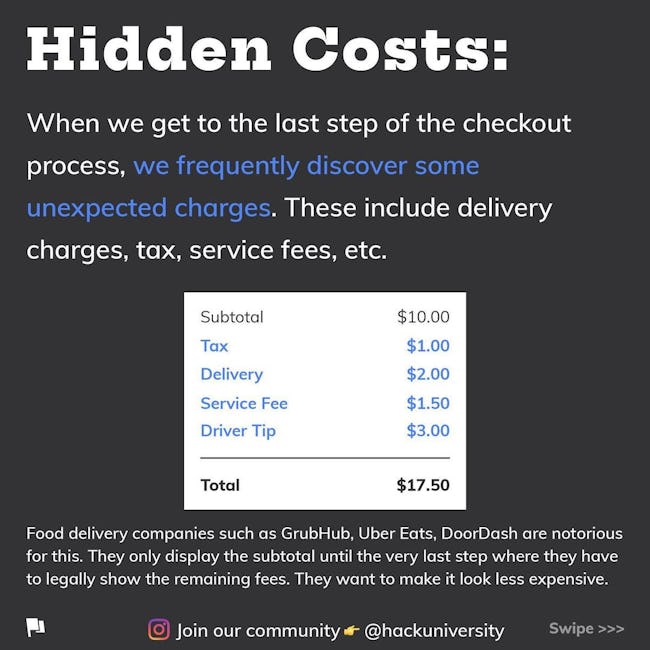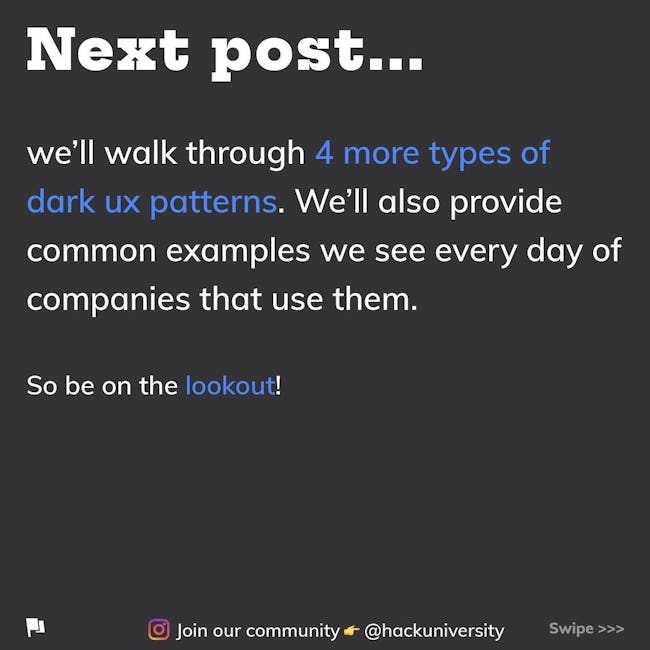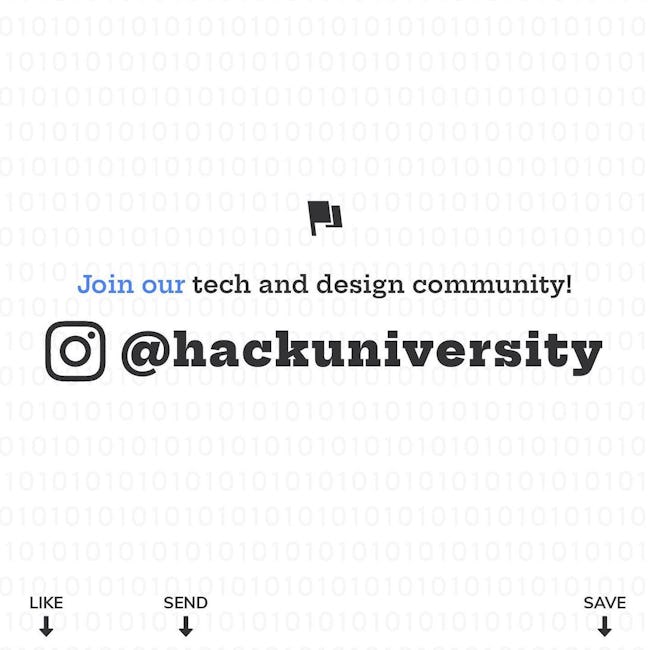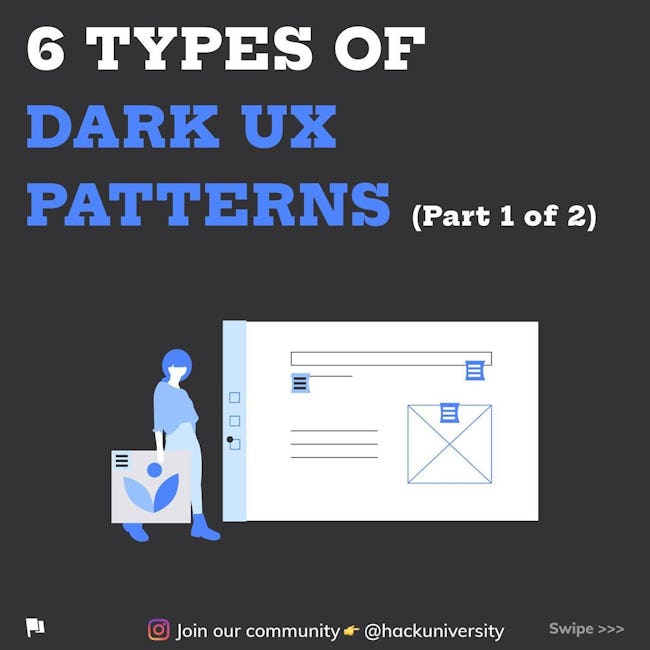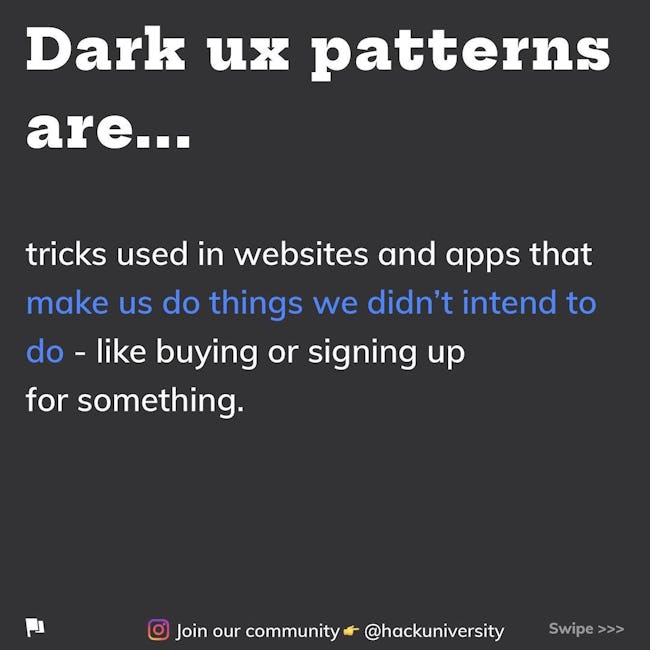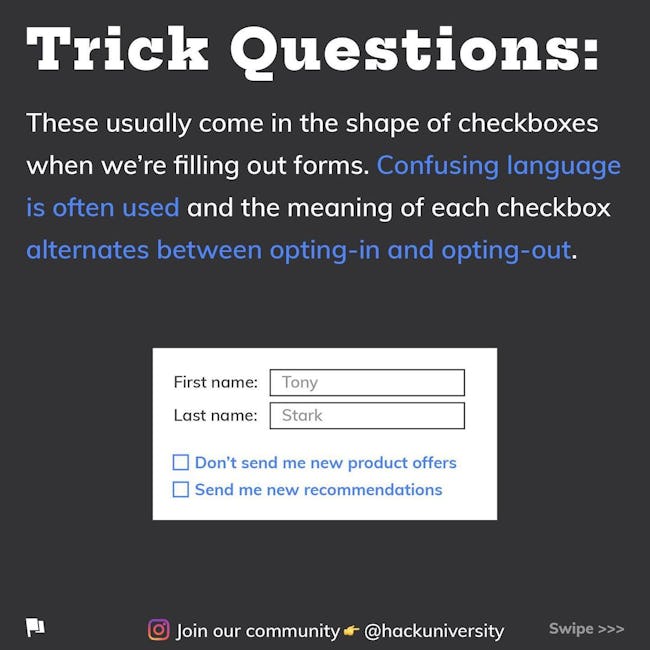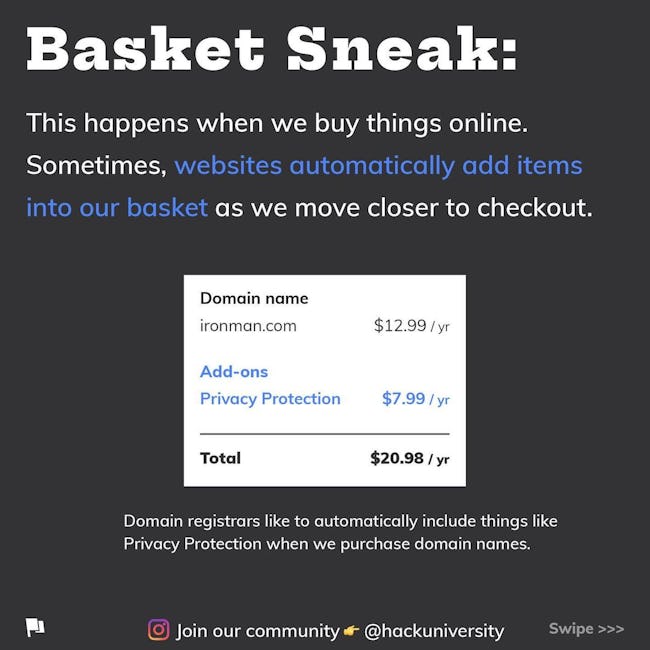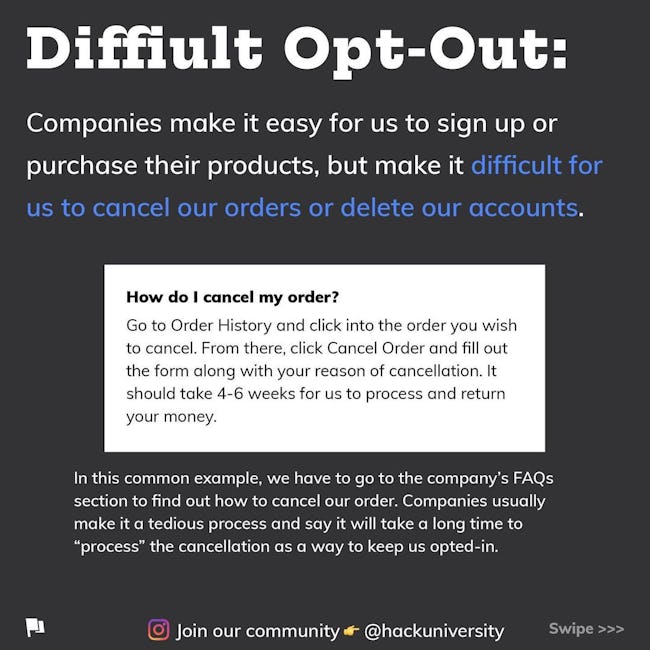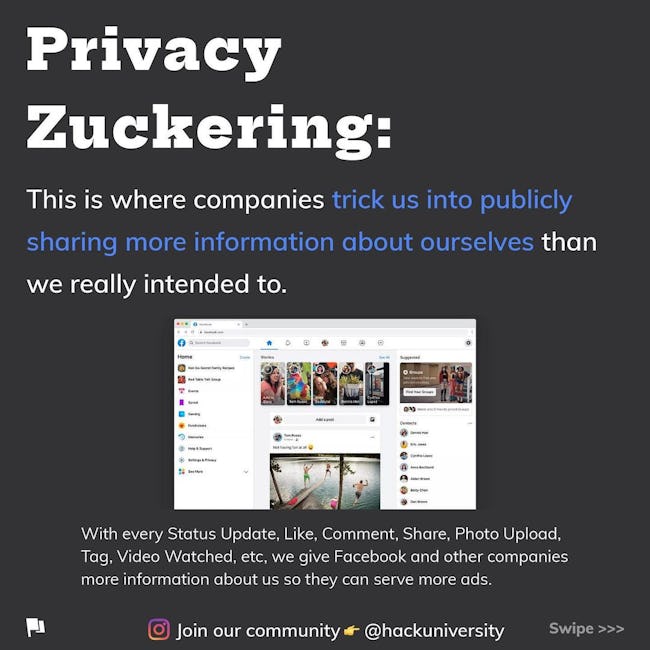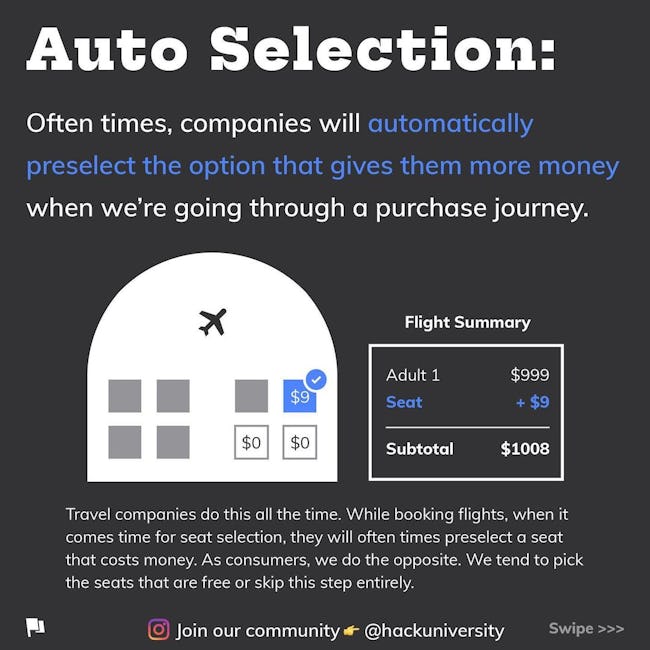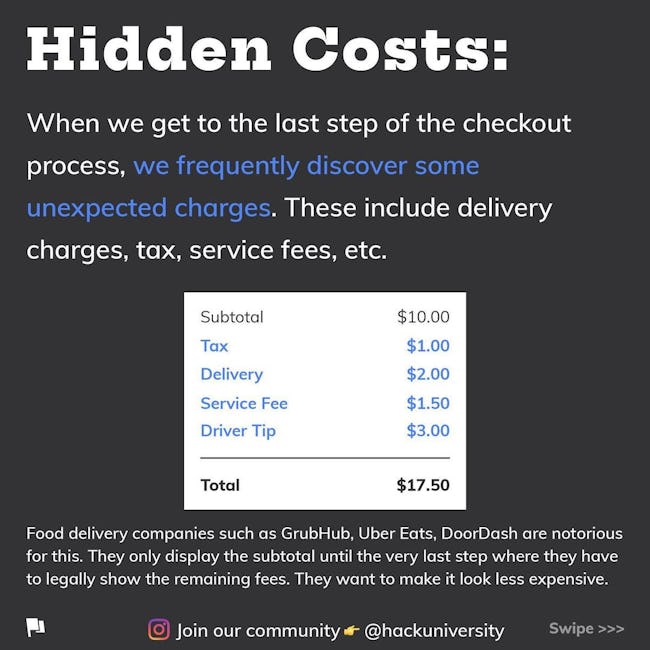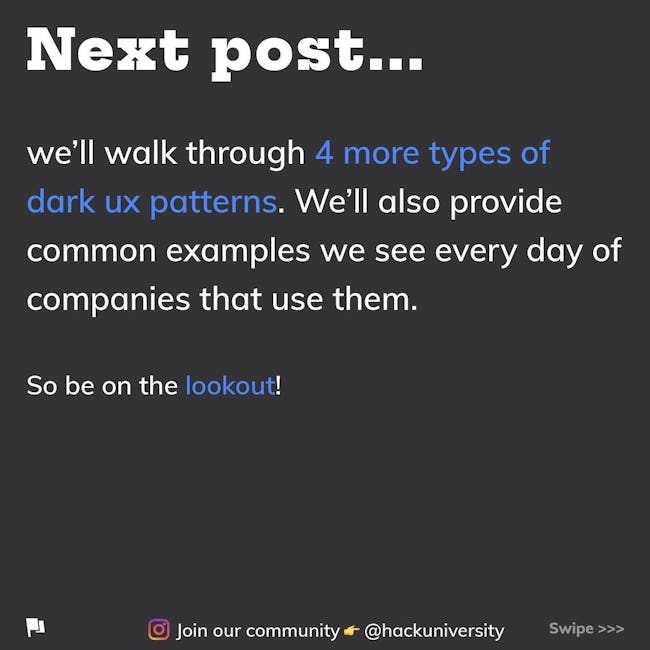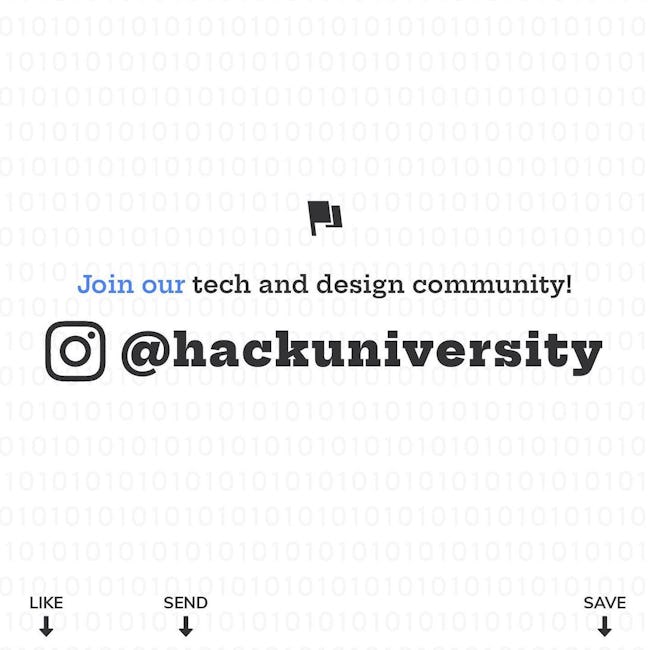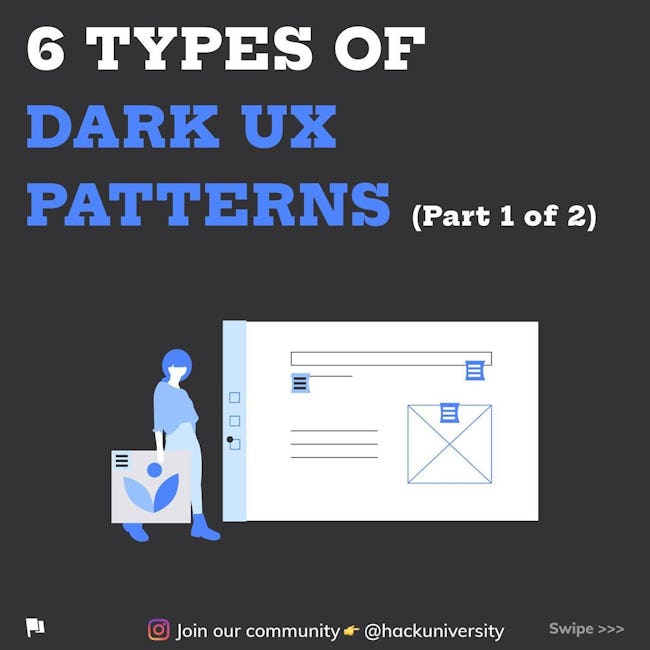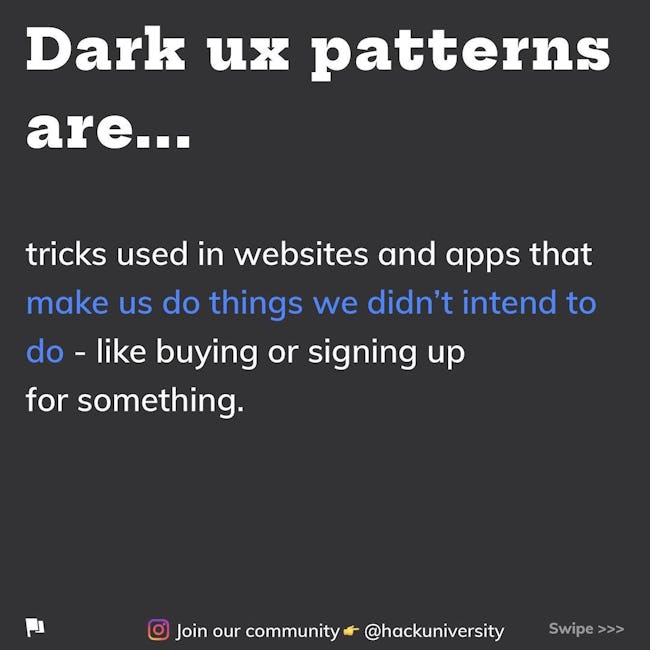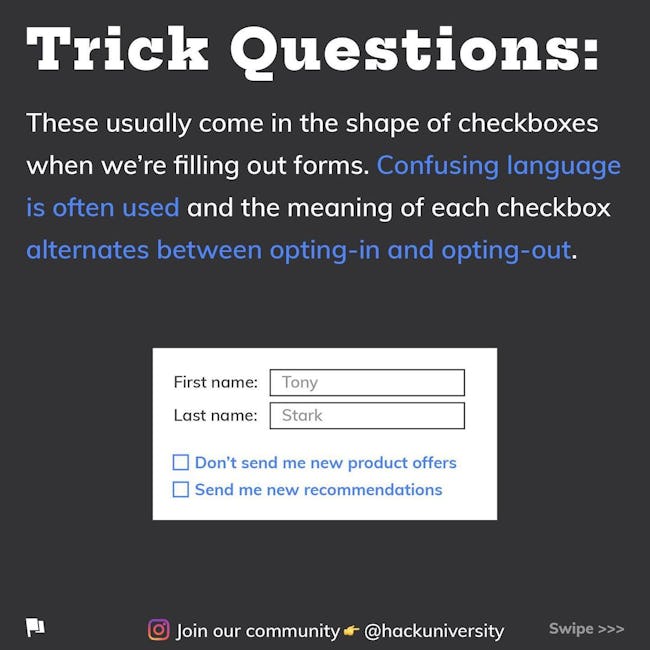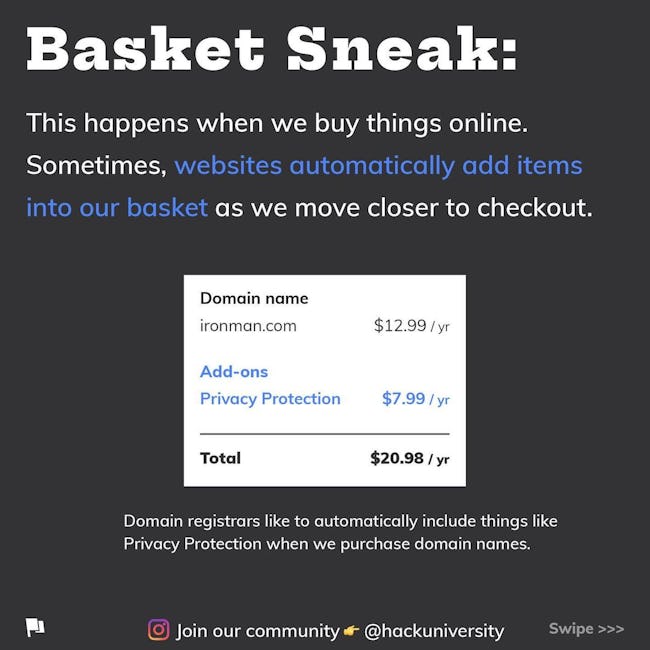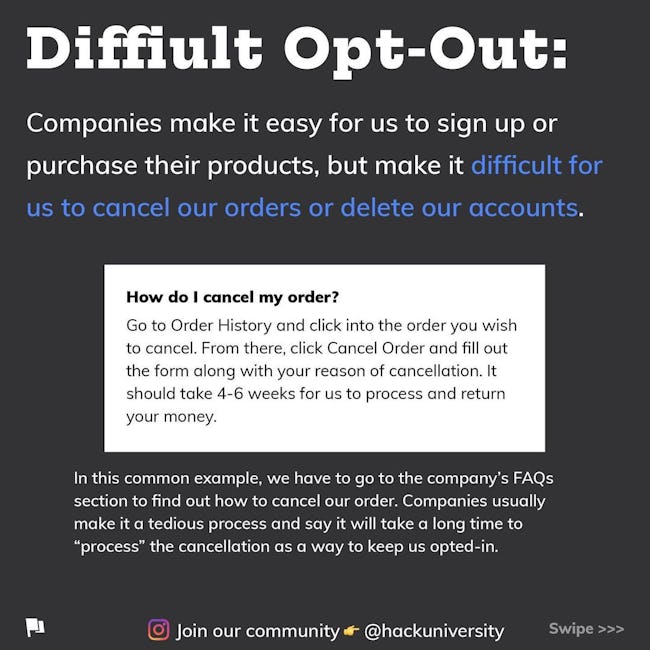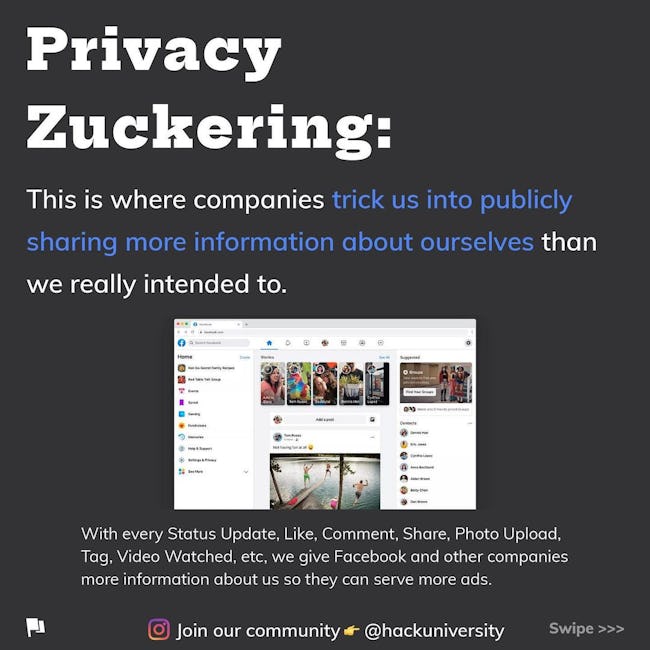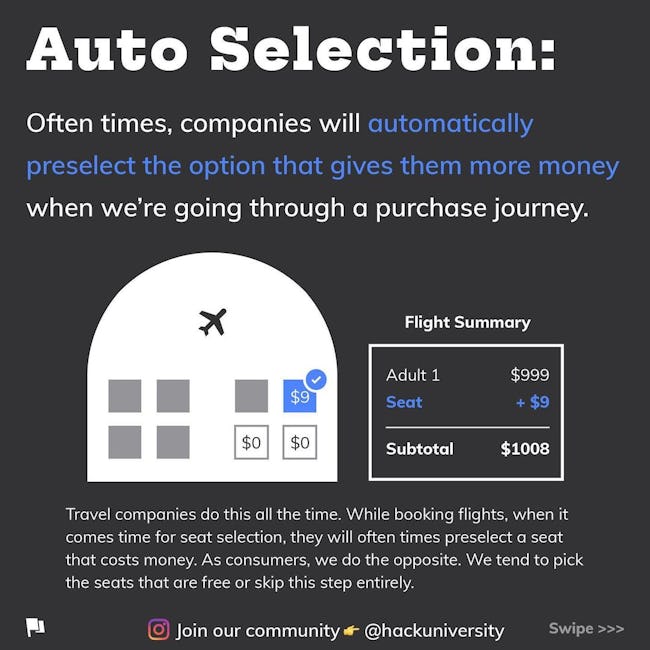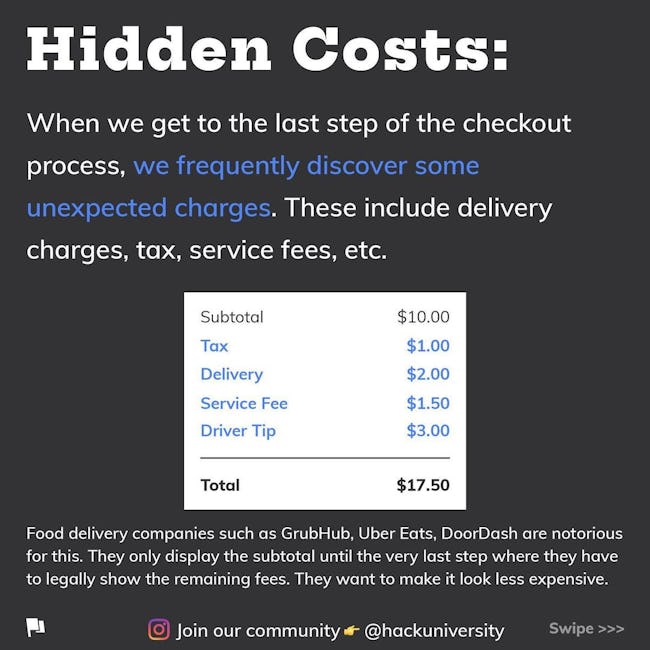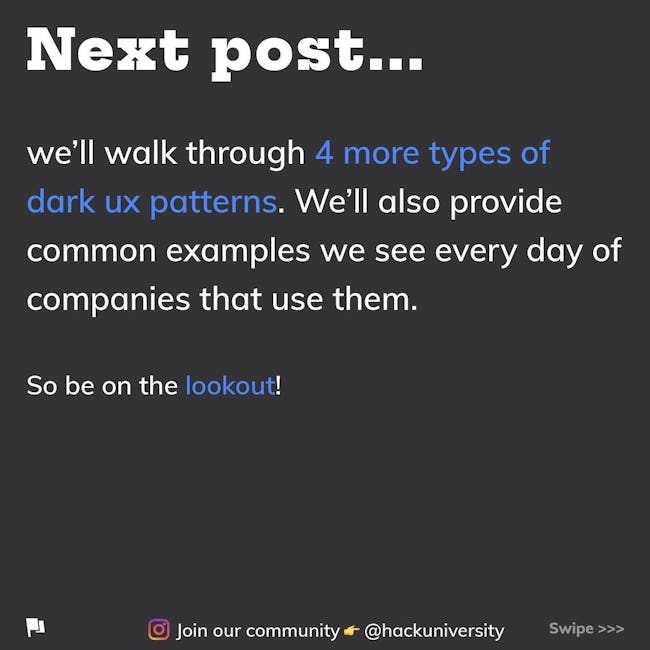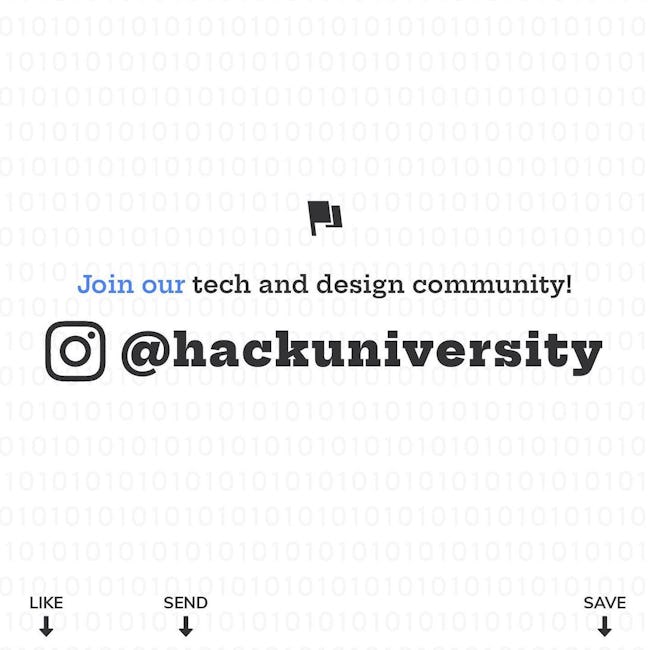 6 Types of Dark UX Patterns (Part 1 of 2)
Dark UX patterns are... Tricks used in websites and apps that make us do things we didn't intend to do - like buying or signing up for something.
Trick Questions: These usually come in the shape of checkboxes when we're filling out forms. Confusing language is often used and meaning of each checkbox alternates between opting-in and opting-out.
"Don't send me new product offers."
"Send my new recommendations."
Basket Sneak: This happens when we buy things online. Sometimes, websites automatically add items into our basket as we move closer to checkout.
Domain registrars like to automatically include things like Privacy Protection when we purchase domain names.
Difficult Opt-Out: Companies make it easy for us to sign up or purchase their products, but make it difficult for us to cancel our orders or delete our accounts.
"How do I cancel my order? Go to order history and click into the order you wish to cancel. From there, click Cancel Order and fill out the form along with your reason of cancellation. It should take 4-6 weeks for us to process and return your money."
In this common example, we have to go to the company's FAQs section to find out how to cancel our order. Companies usually make it a tedious process and say it will take a long time to "process" the cancellation as a way to keep us opted-in.
Privacy Zuckering: This is where companies trick us into publicly sharing more information about ourselves than we really intend to.
With every Status Update, Like, Comment, Share, Photo Upload, Tag, Video Watched, etc. we give Facebook and other companies more information about us so they can serve more ads.
Auto Selection: Often times, companies will automatically preselect the option that gives them more money when we're going through a purchase journey.
Travel companies do this all the time. While booking flights, when it comes time for seat selection, they will often times preselect a seat that costs money. As consumers, we do the opposite. We tend to pick the seats that are free or skip this step entirely.
Hidden Costs: When we get to the last step of the checkout process, we frequently discover some unexpected charges. These include delivery charges, tax, service fees, etc.
Food delivery companies such as GrubHub, Uber Eats, DoorDash are notorious for this. They only display the subtotal until the very last step where they have to legally show the remaining fees. They want to make it look less expensive.
Next post... We'll walk through 4 more types of dark UX patterns. We'll also provide common examples we see everyday of companies that use them. So be on the lookout!
Join our tech and design community! @hackuniversity
More booklets by Hack University
More IT & Software booklets
Your recently viewed booklets
See all booklets