Booklet
6 Must-have Books For Designers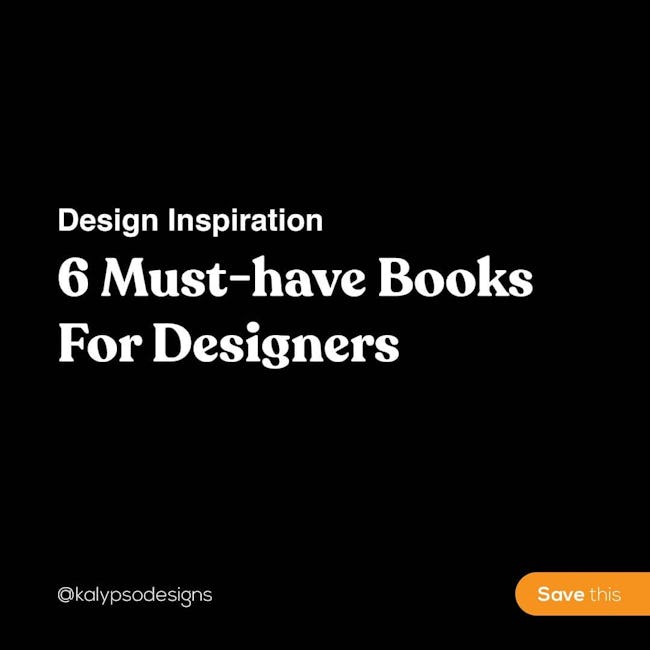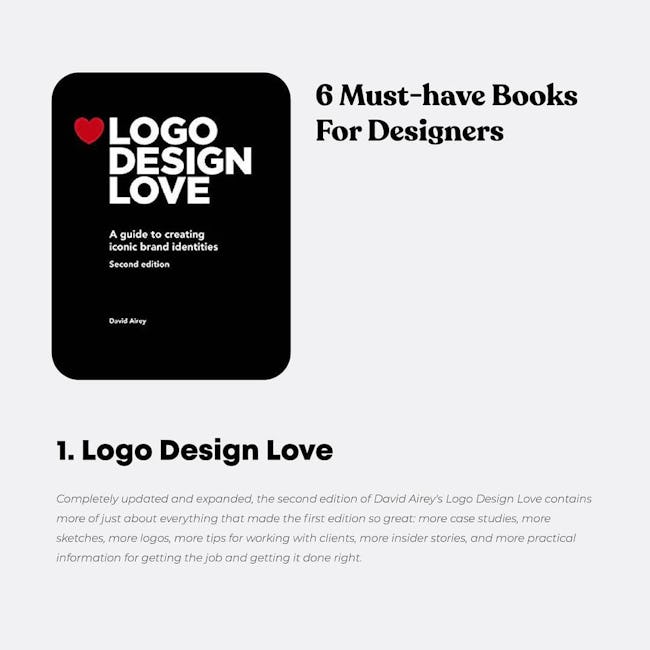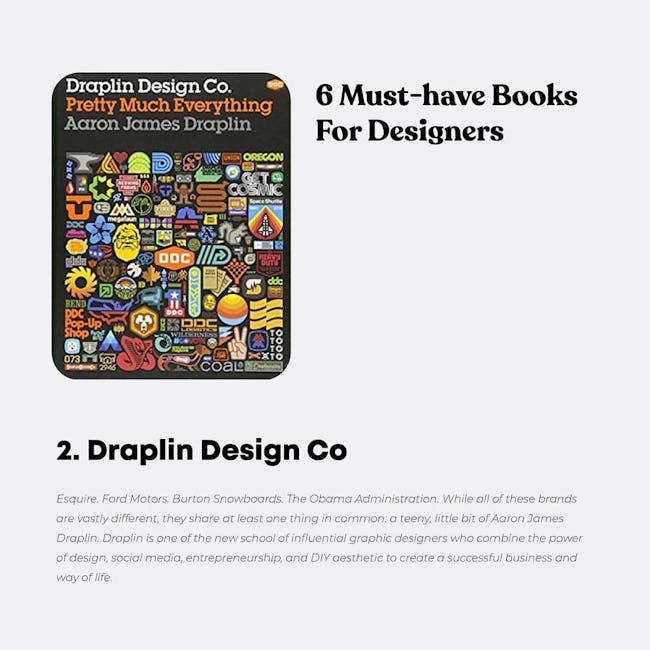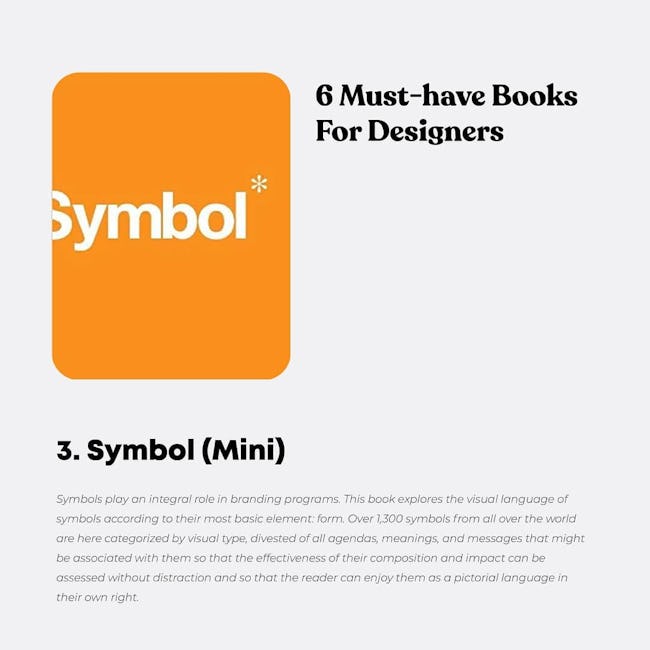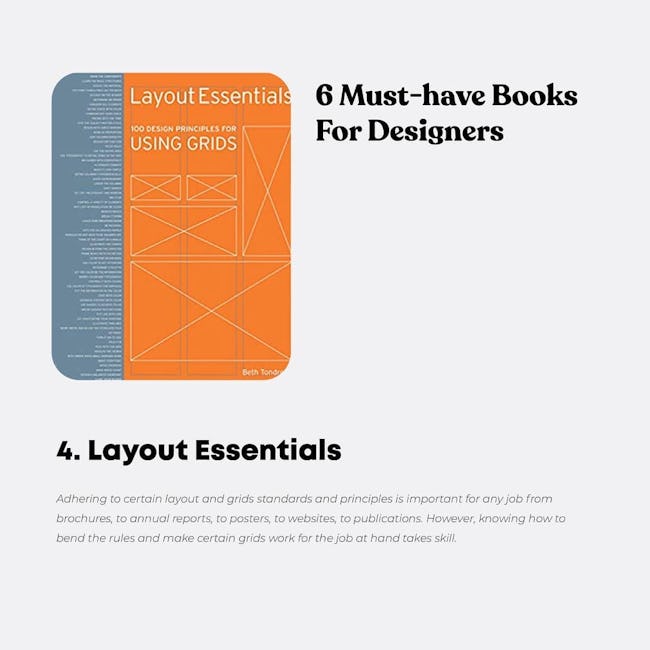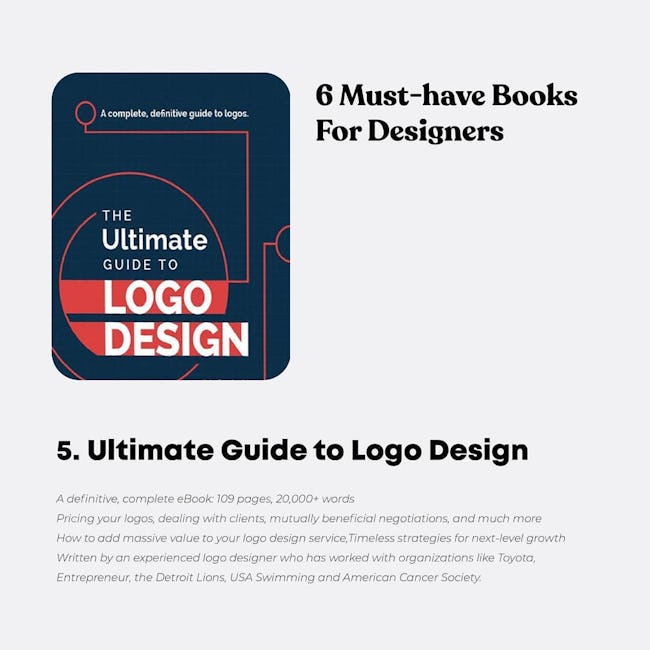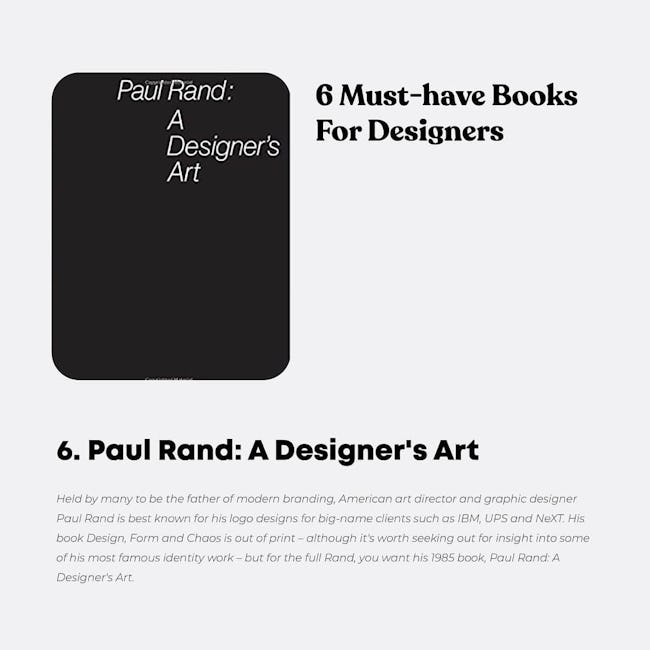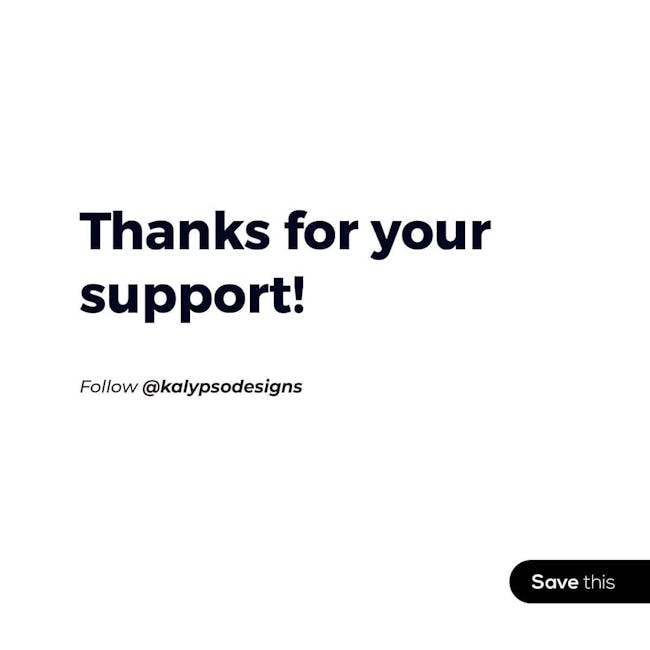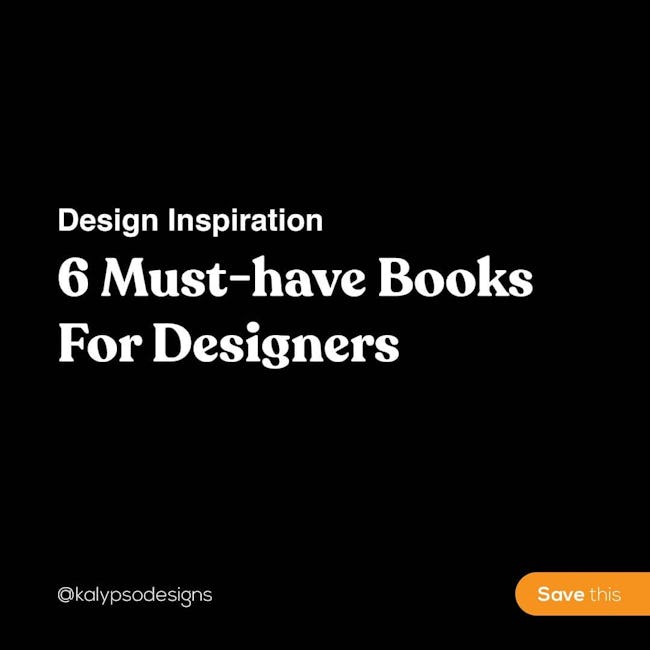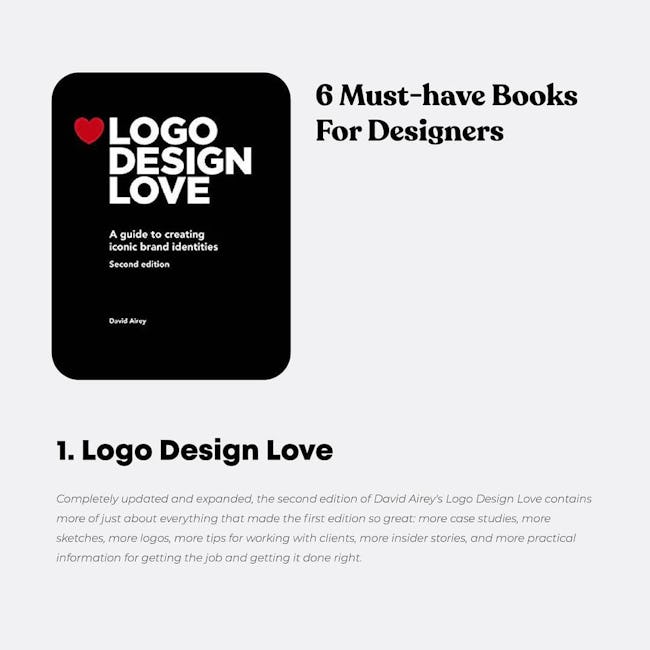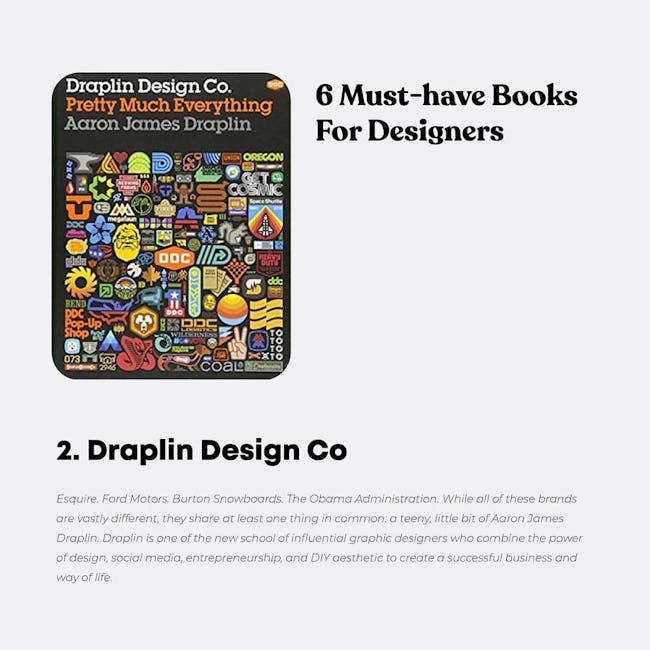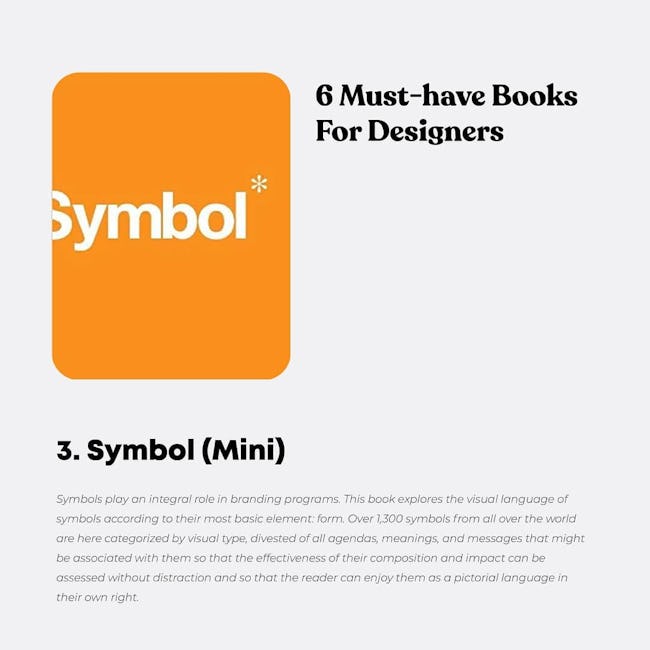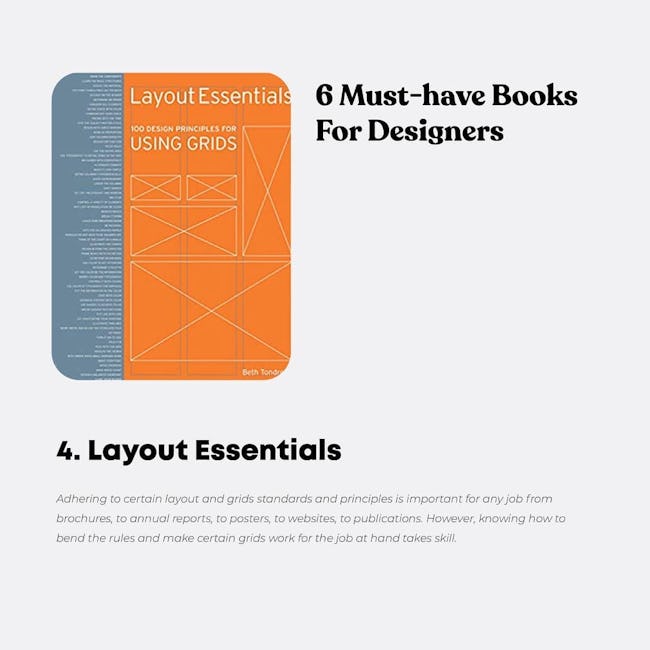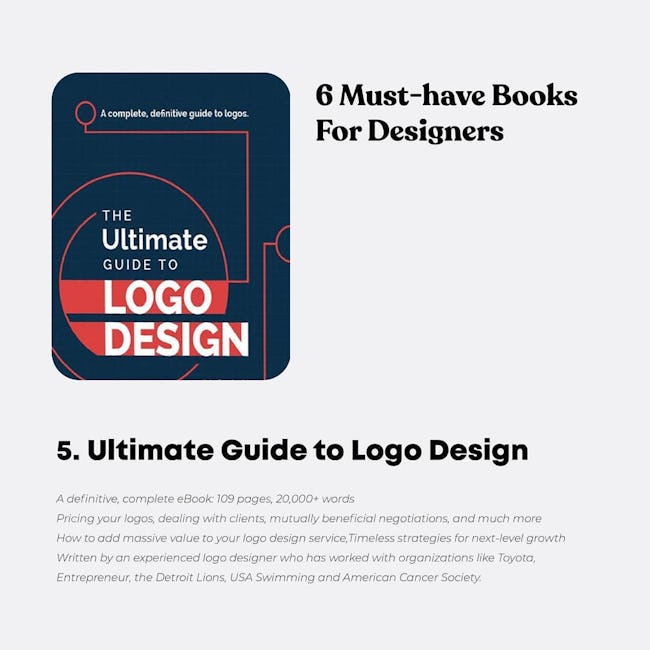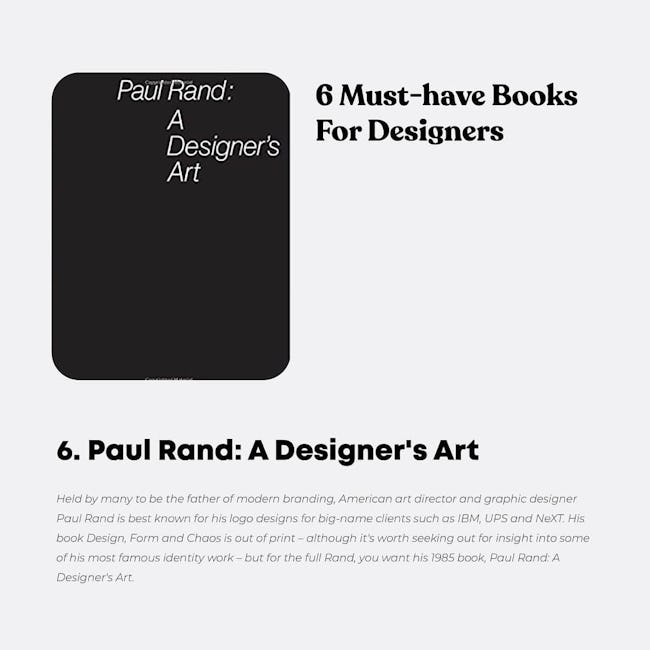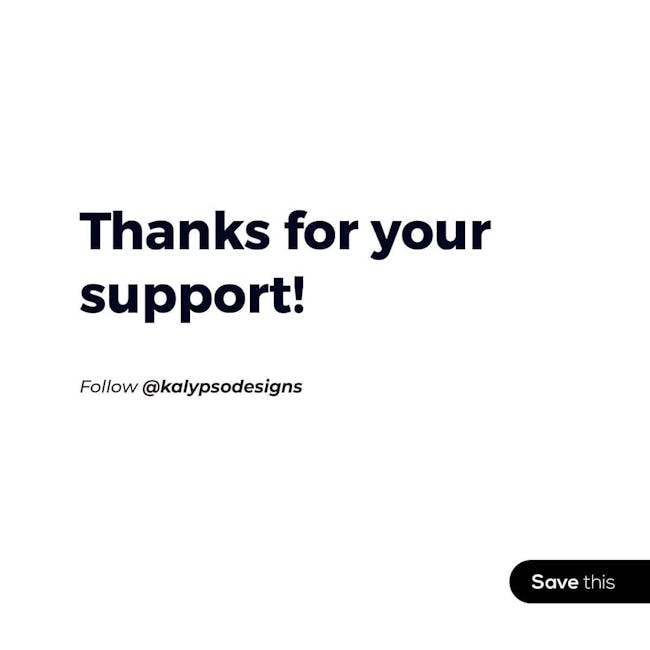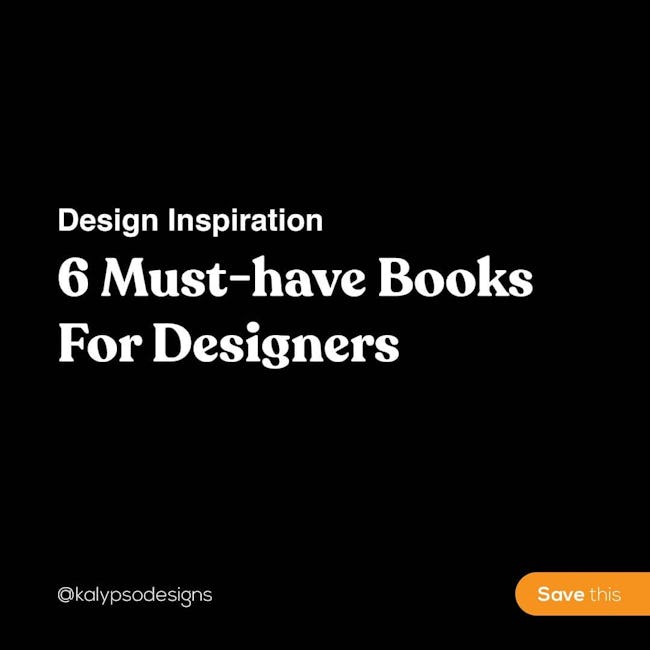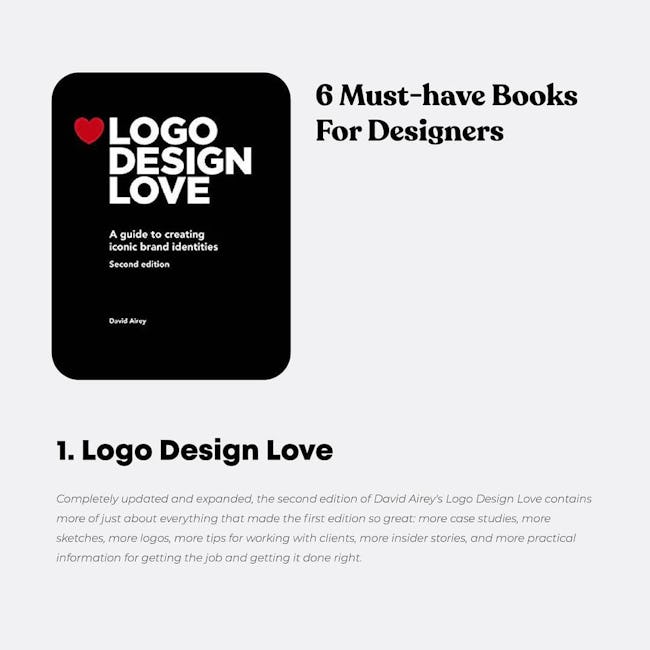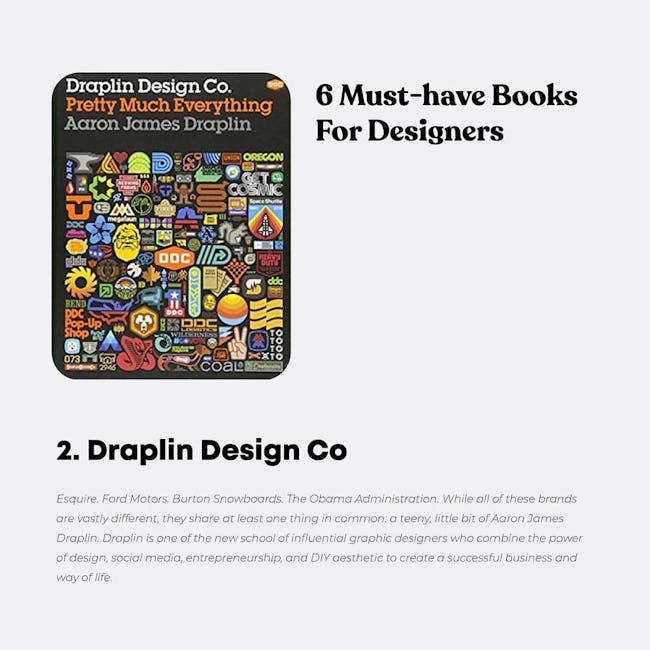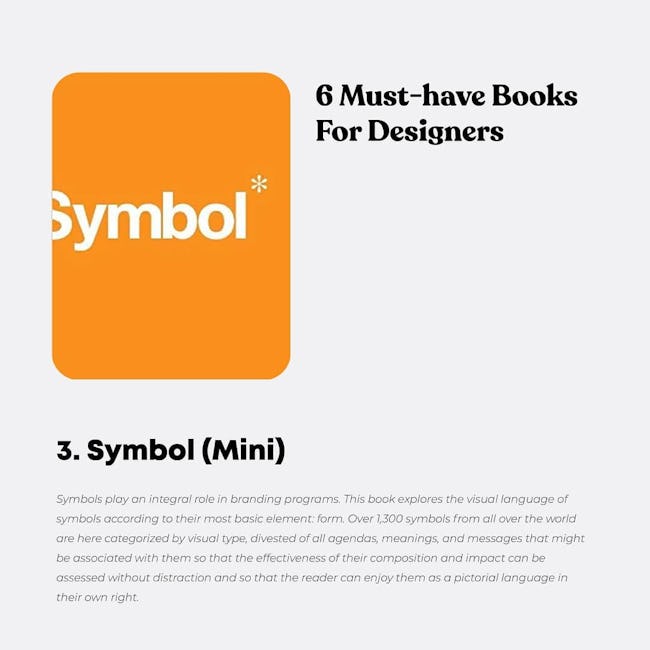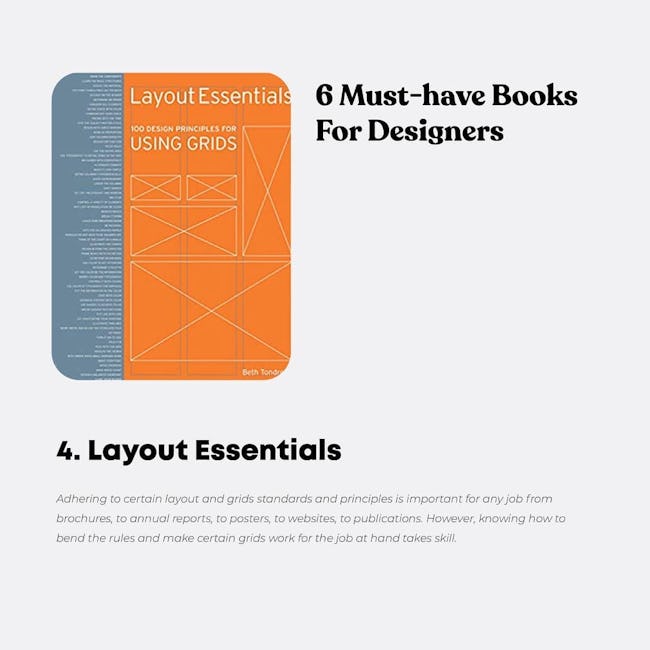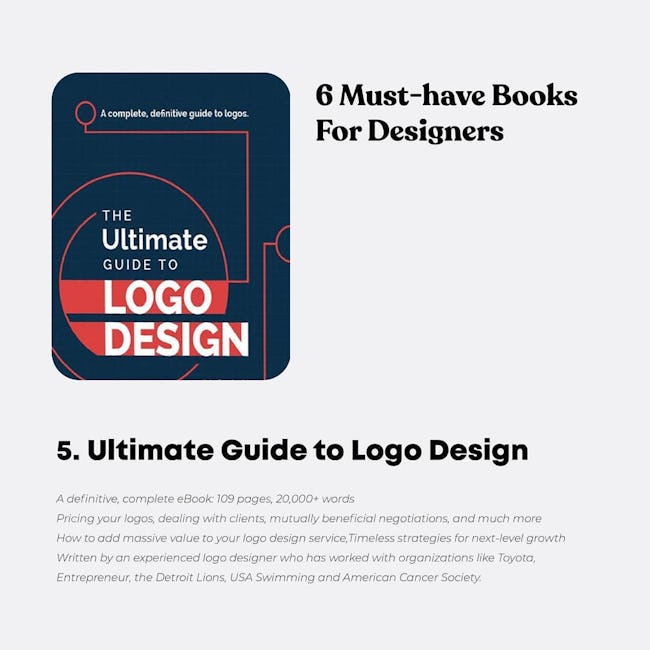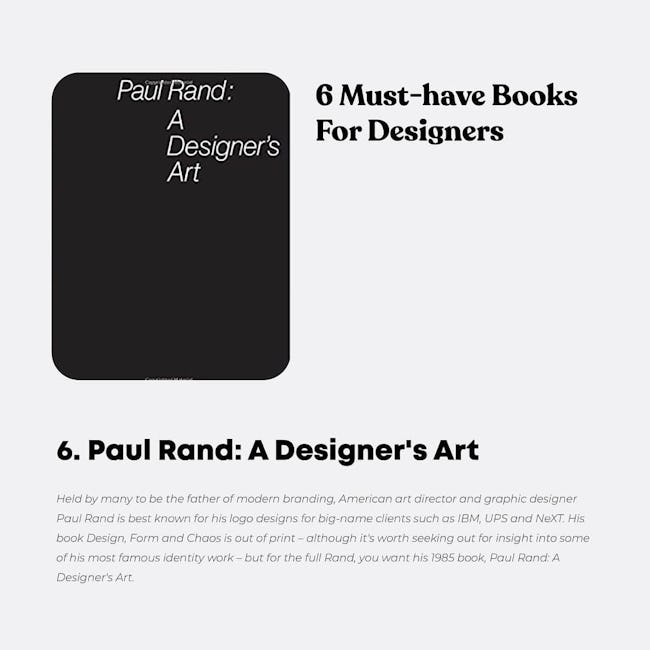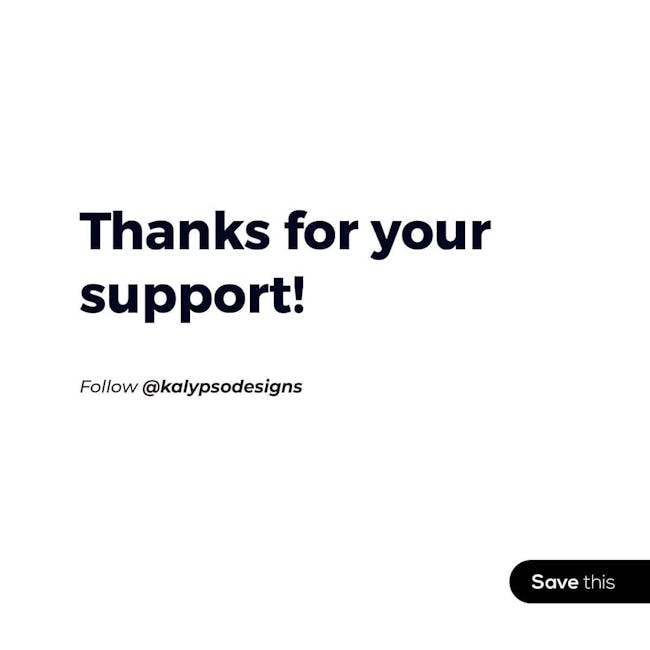 6 Must-have Books For Designers
1. Logo Design Love
Completely updated and expanded, the second edition of David Airey's Logo Design Love contains more of just about everything that made the first edition so great: more case studies, more sketches, more logos, more tips for working with clients, more insider stories, and more practical information for getting the job and getting it done right.
2. Draplin Design Co
Esquire. Ford Motors. Burton Snowboards. The Obama Administration. While all of these brands are vastly different, they share at least one thing in common: a teeny, little bit of Aaron James Draplin. Draplin is one of the new school of influential graphic designers who combine the power of design, social media, entrepreneurship, and DIY aesthetic to create a successful business and way of life.
3. Symbol (Mini)
Symbols play an integral role in branding programs. This book explores the visual language of symbols according to their most basic element: form. Over 7,300 symbols from all over the world are here categorized by visual type, divested of all agendas, meanings, and messages that might be associated with them so that the effectiveness of their composition and impact can be assessed without distraction and so that the reader can enjoy them as a pictorial language in their own right.
4. Layout Essentials
Adhering to certain layout and grids standards and principles is important for any job from brochures, to annual reports, to posters, to websites, to publications. However, knowing how to bend the rules and make certain grids work for the job at hand takes skill.
5. Ultimate Guide to Logo Design
A definitive, complete eBook: 109 pages, 20,000+ words
Pricing your logos, dealing with clients, mutually beneficial negotiations, and much more How to add massive value to your logo design service, Timeless strategies for next-level growth. Written by an experienced logo designer who has worked with organizations like Toyota, Entrepreneur, the Detroit Lions, USA Swimming and American Cancer Society.
6. Paul Rand: A Designers Art
Held by many to be the father of modern branding, American art director and graphic designer Paul Rand is best known for his logo designs for big-name clients such as IBM, UPS and NeXT. His book Design, Form and Chaos is out of print — although it's worth seeking out for insight into some of his most famous identity work— but for the full Rand, you want his 1985 book, Paul Rand: A Designer's Art.
Thanks for your support! Follow @kalypsodesigns
More booklets by kalypso
More Design booklets
Your recently viewed booklets
See all booklets