Booklet
6 Habits to become a better UX Designer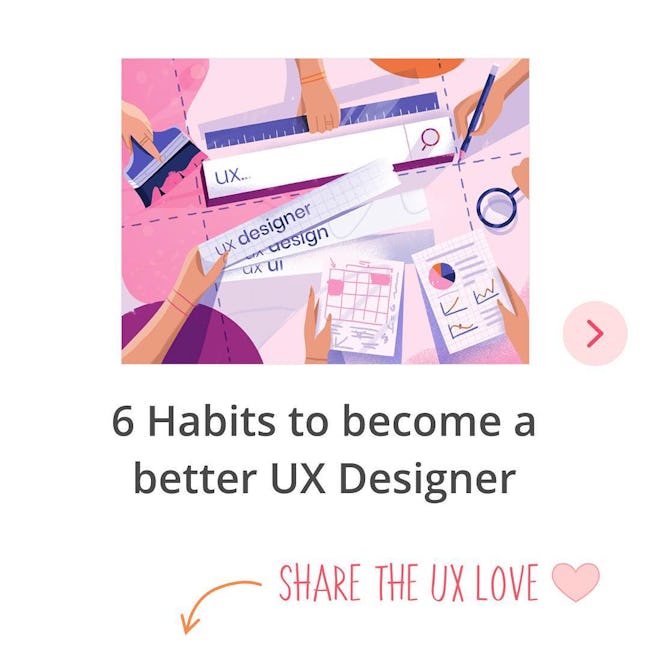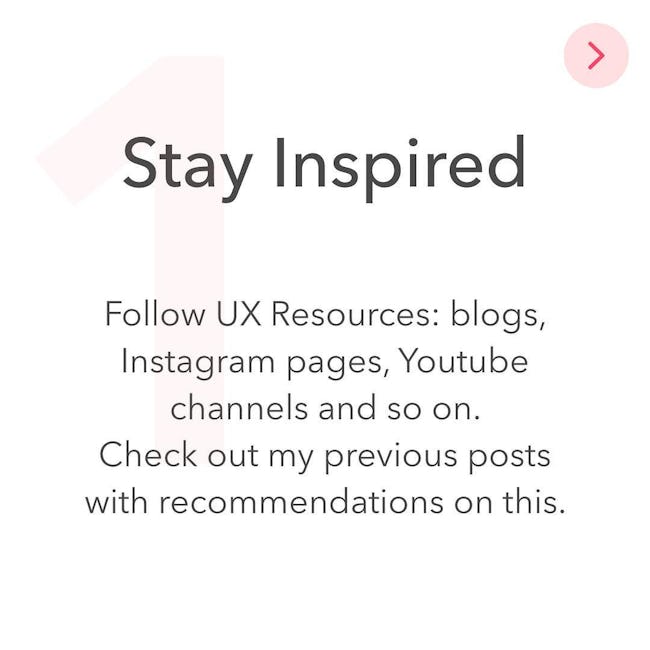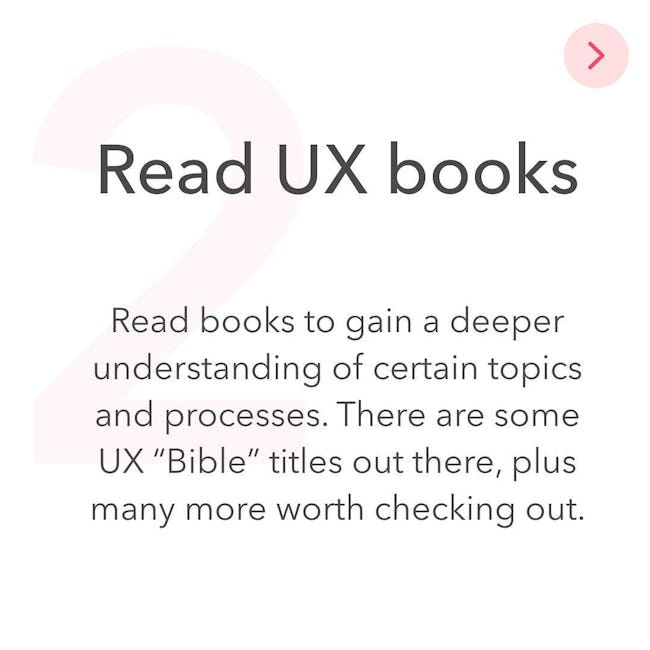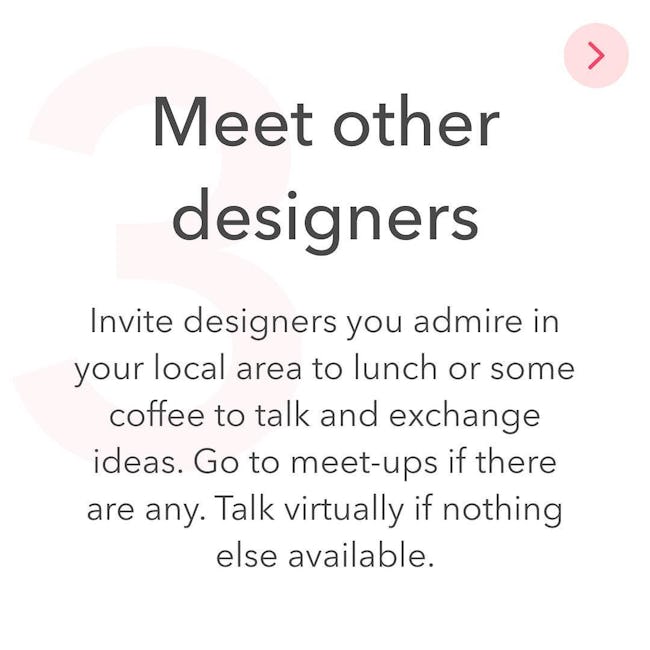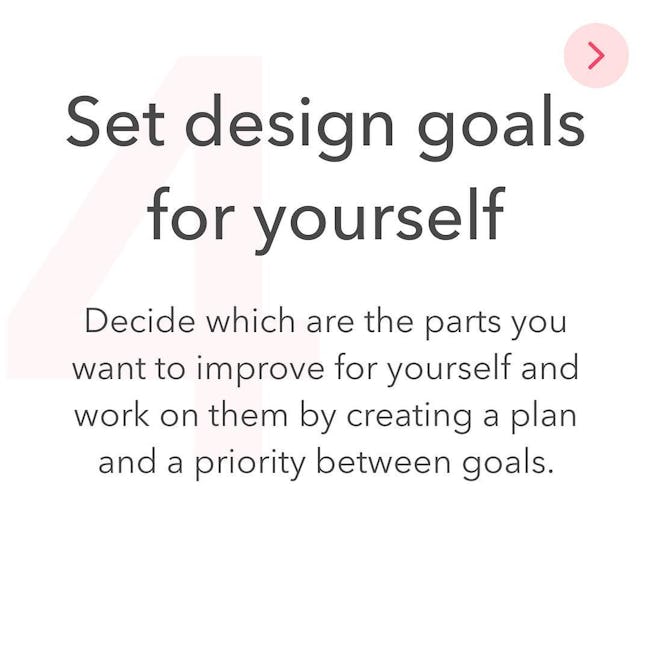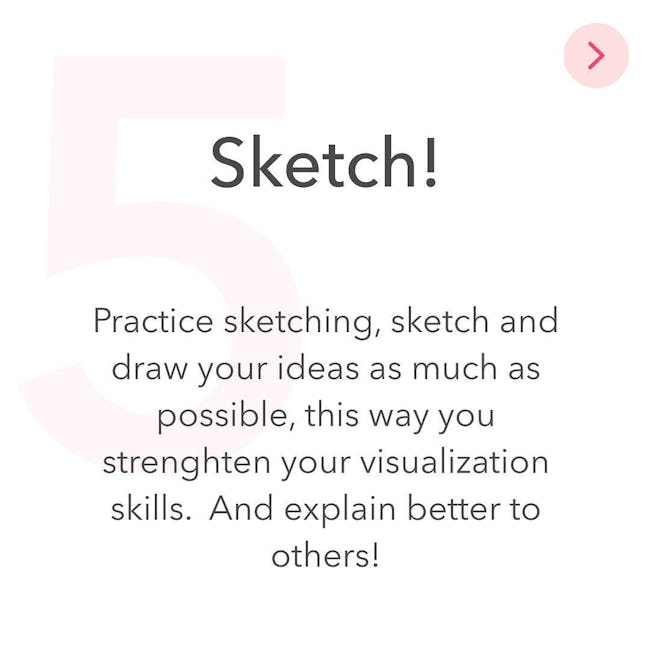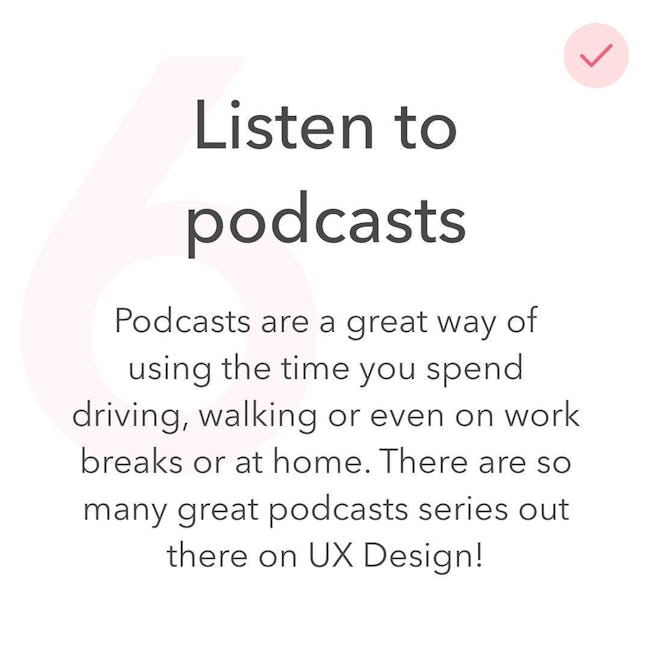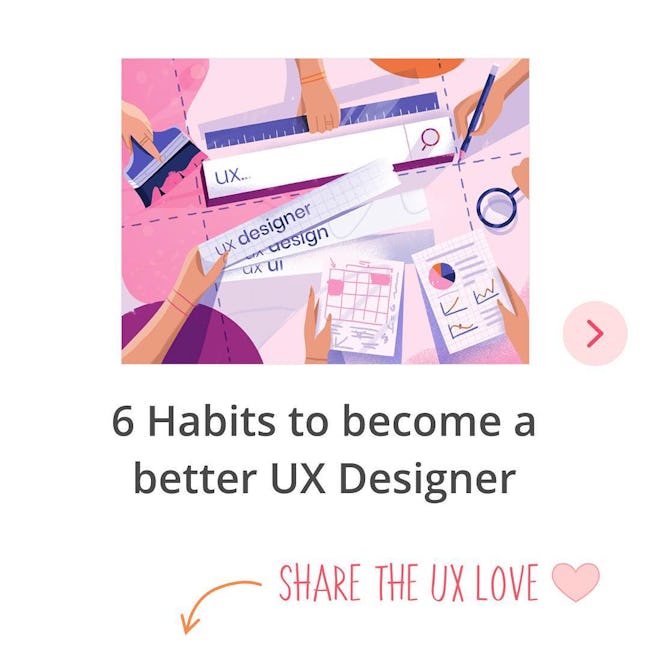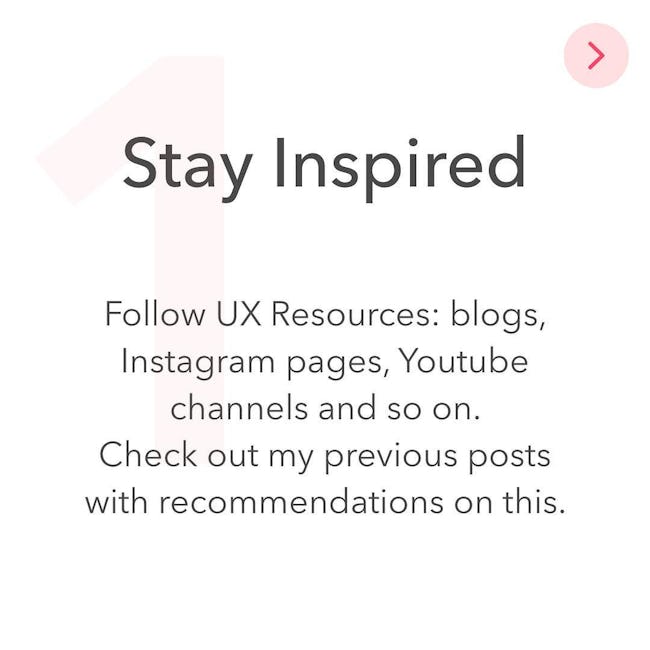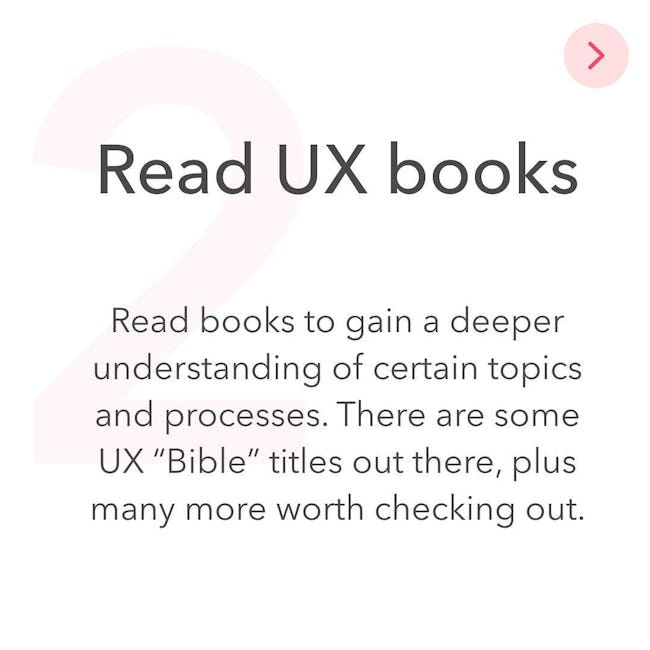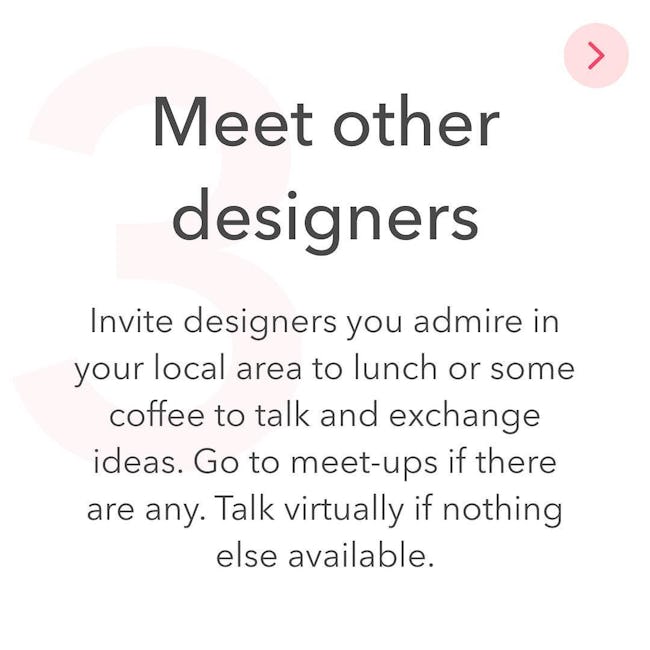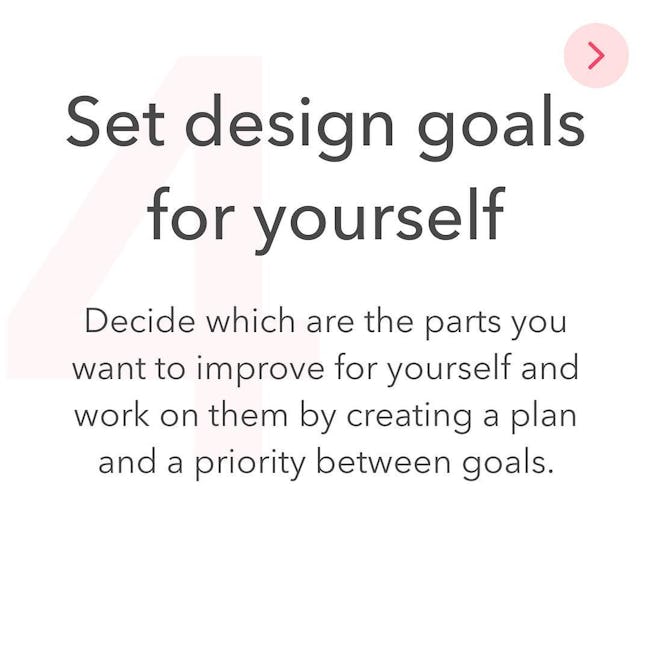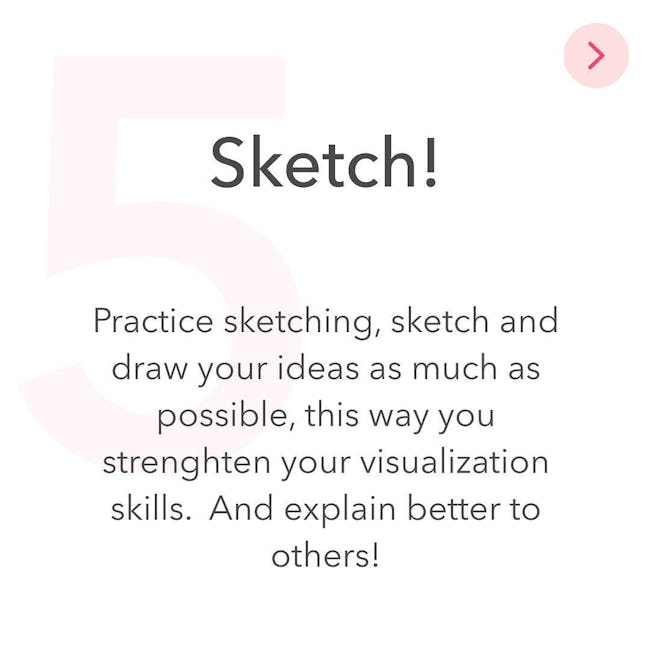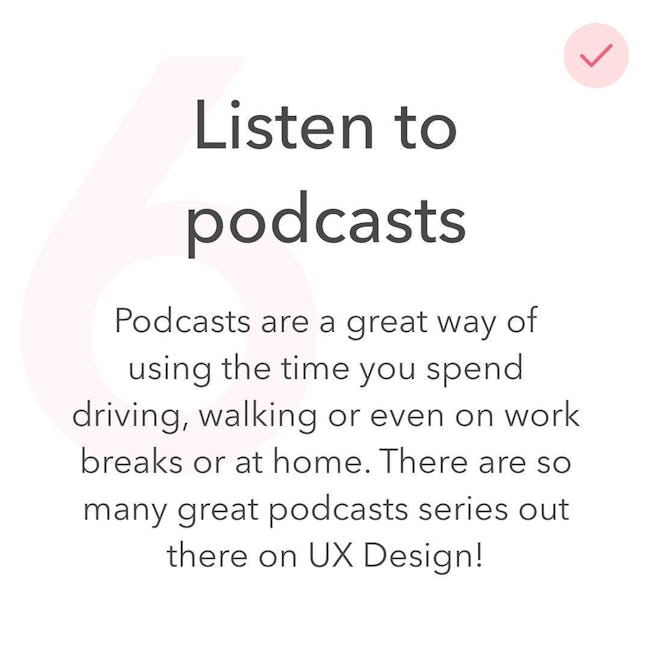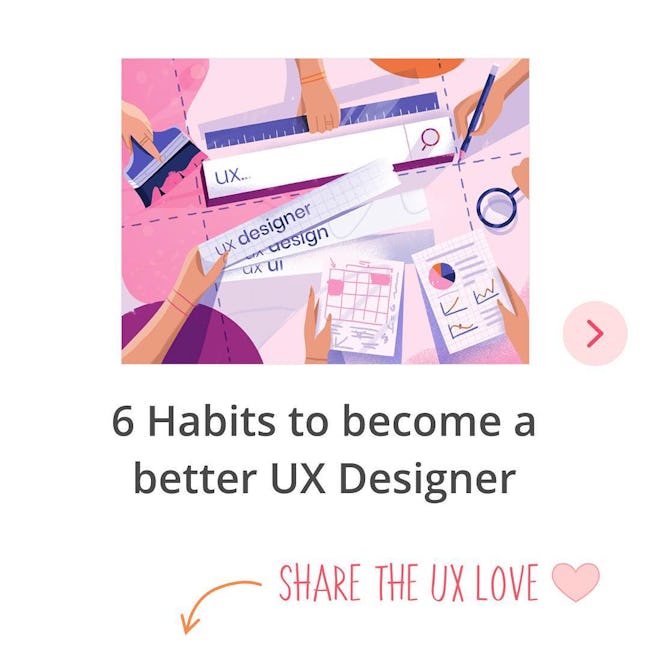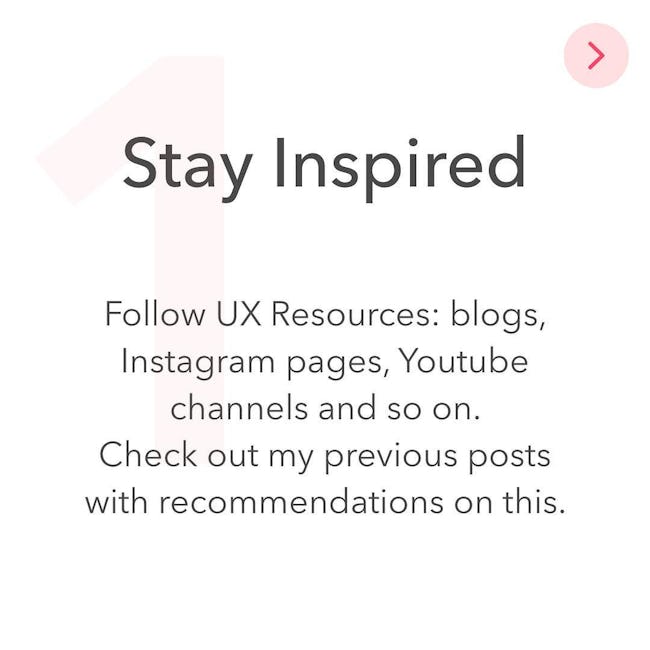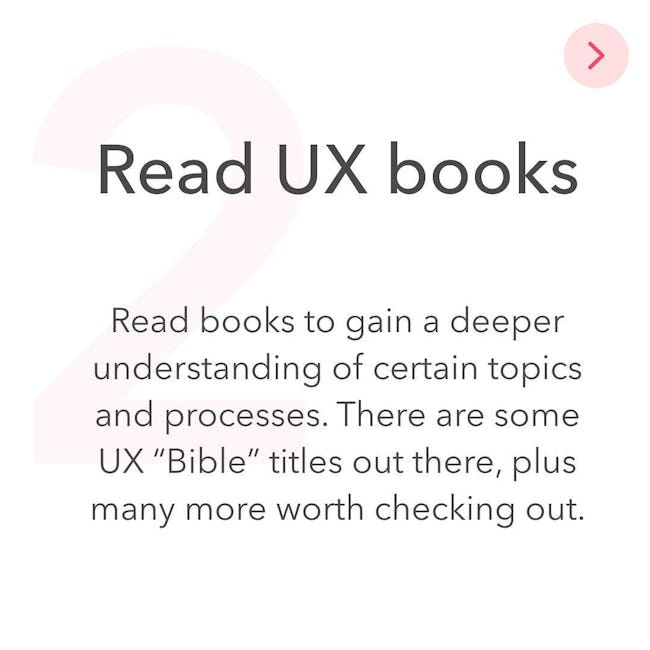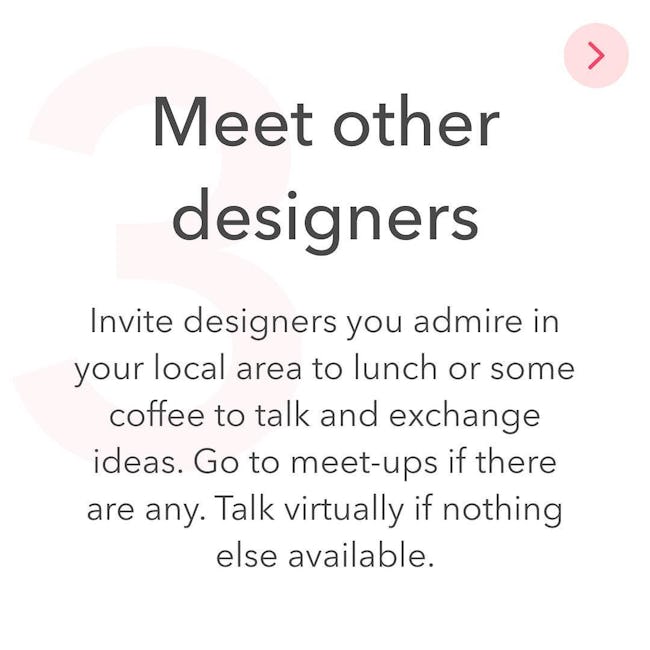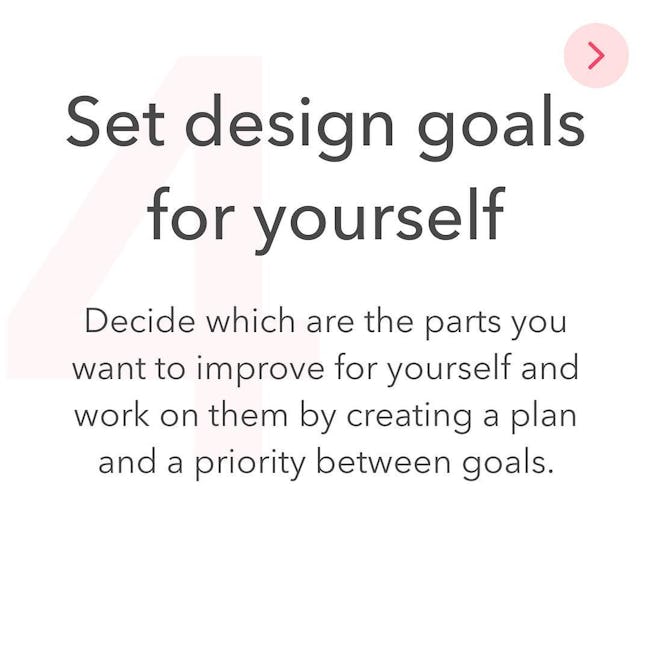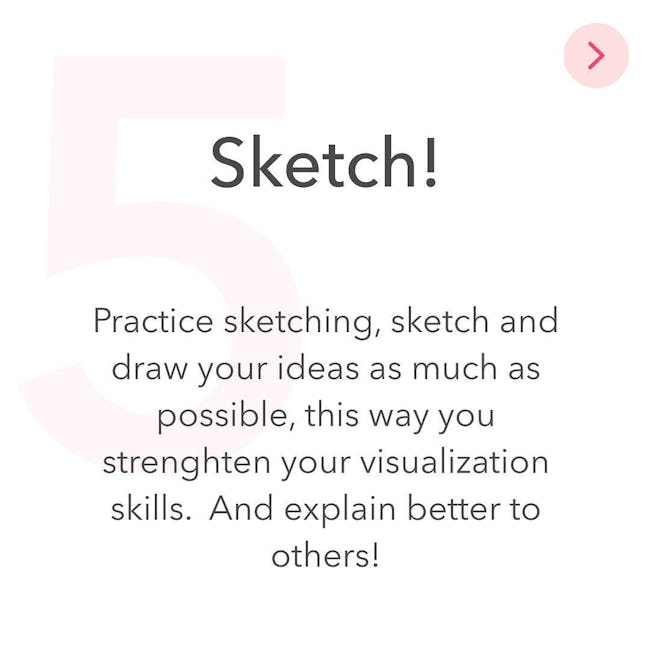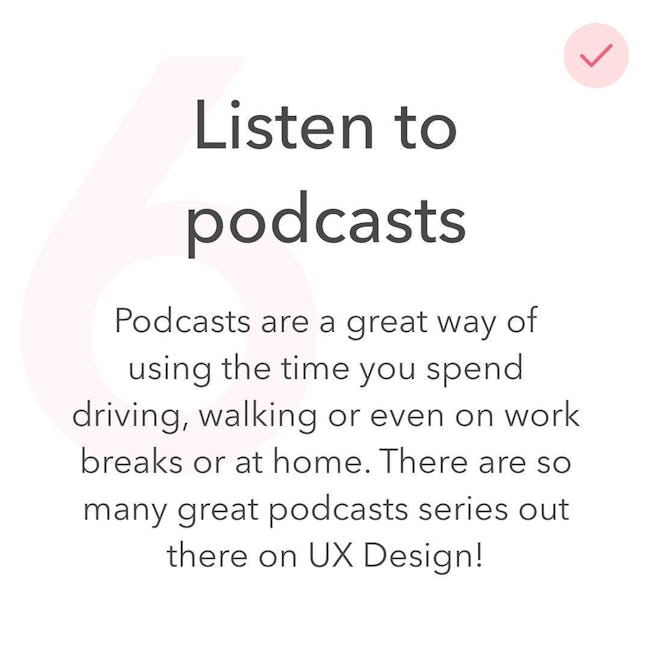 6 Habits to become a better UX Designer
Stay Inspired
Follow UX Resources: blogs, Instagram pages, Youtube channels and so on. Check out my previous posts with recommendations on this.
Read UX books
Read books to gain a deeper understanding of certain topics and processes. There are some UX "Bible" titles out there, plus many more worth checking out.
Meet other designers
Invite designers you admire in your local area to lunch or some coffee to talk and exchange ideas. Go to meet-ups if there are any. Talk virtually if nothing else available.
Set design goals for yourself
Decide which are the parts you want to improve for yourself and work on them by creating a plan and a priority between goals.
Sketch!
Practice sketching, sketch and draw your ideas as much as possible, this way you strenghten your visualization skills. And explain better to others!
Listen to podcasts
Podcasts are a great way of using the time you spend driving, walking or even on work breaks or at home. There are so many great podcasts series out there on UX Design!
More booklets by Ioana Adriana Teleanu
More Design booklets
Your recently viewed booklets
See all booklets