Booklet
6 Designer Things you'll Never Regret Doing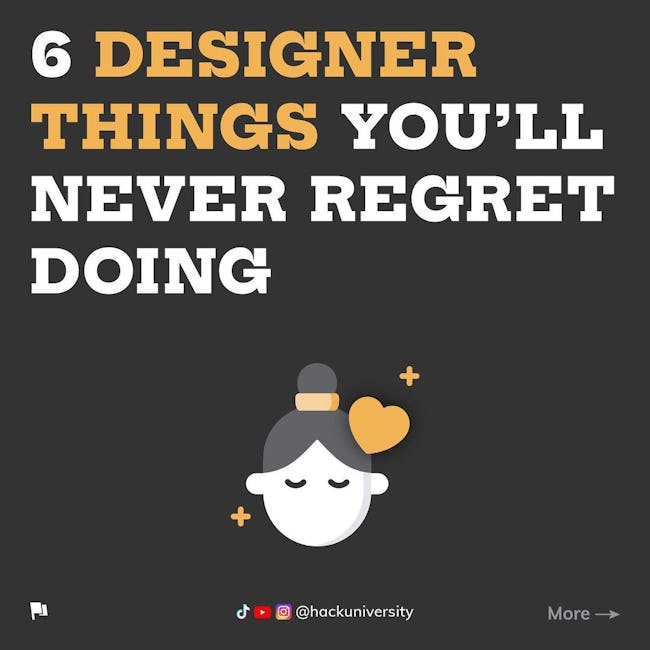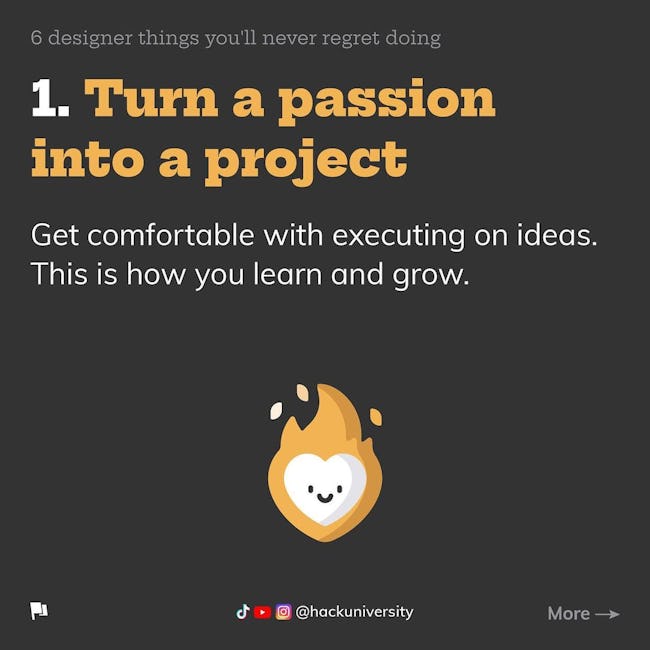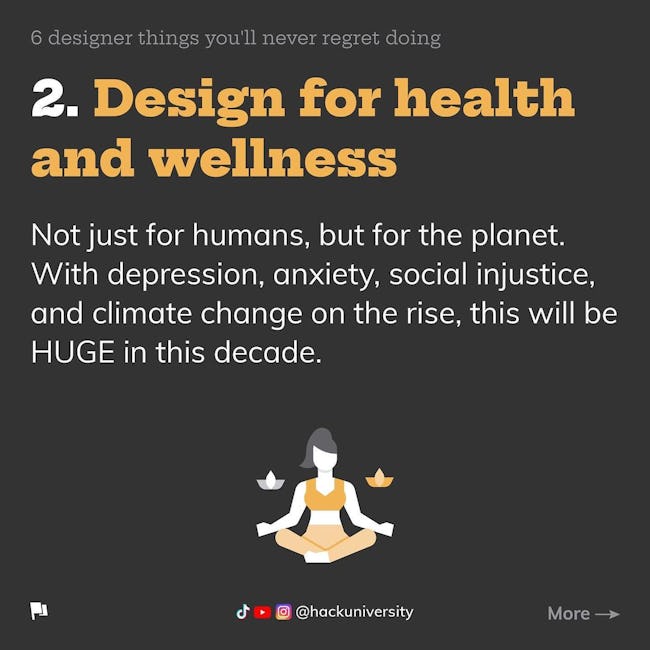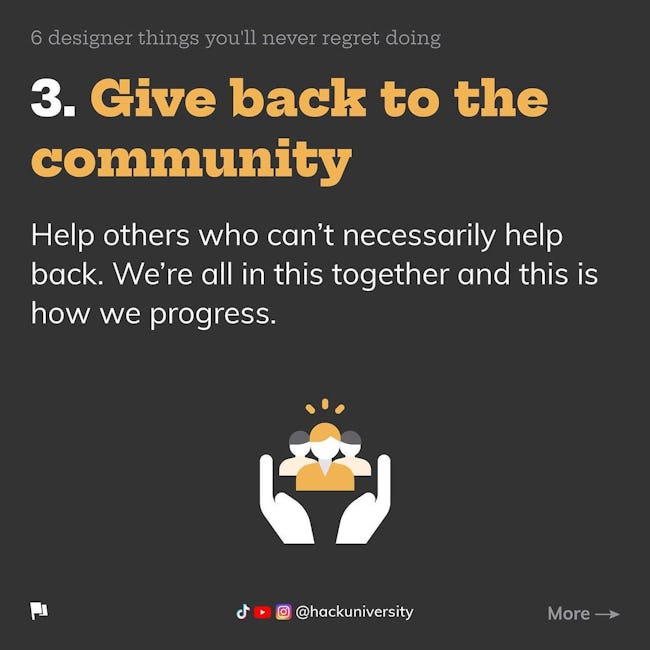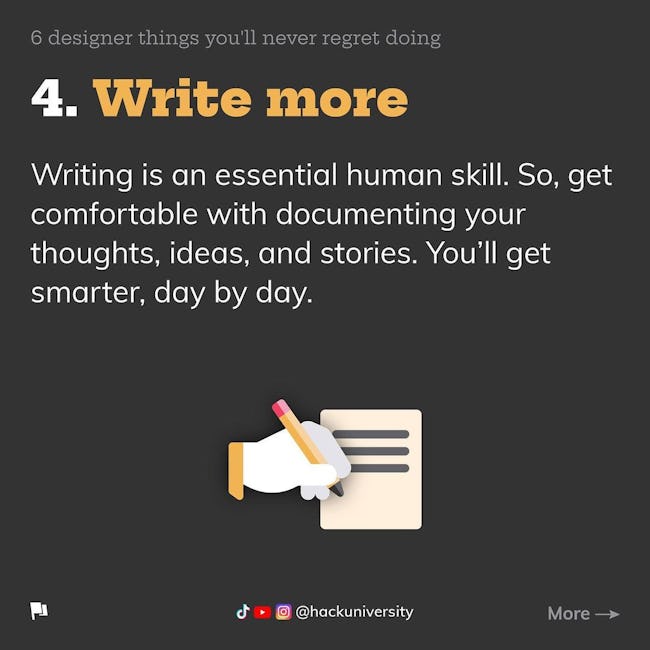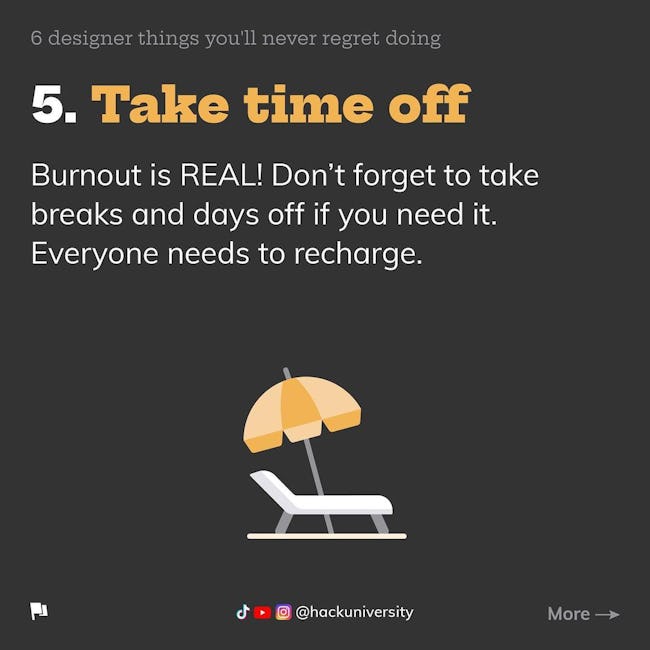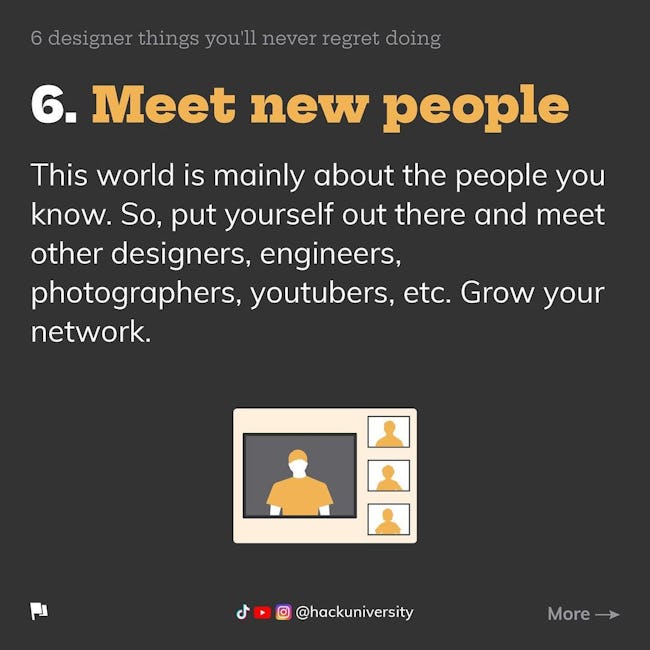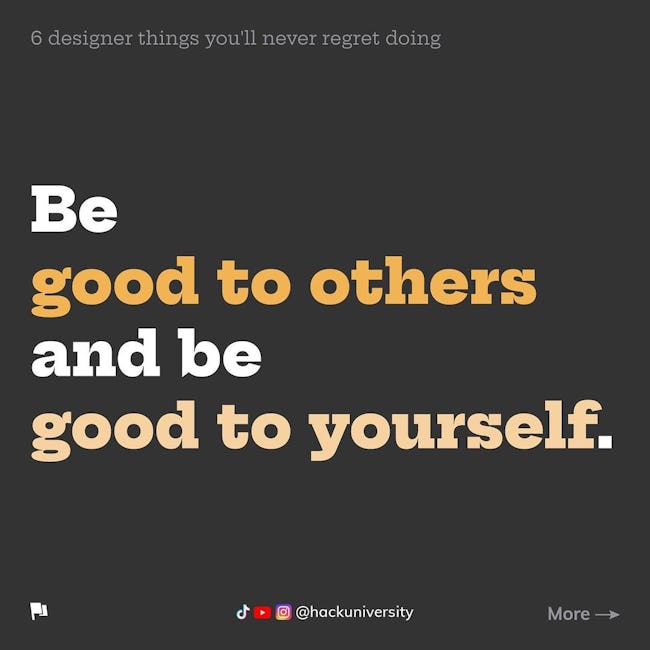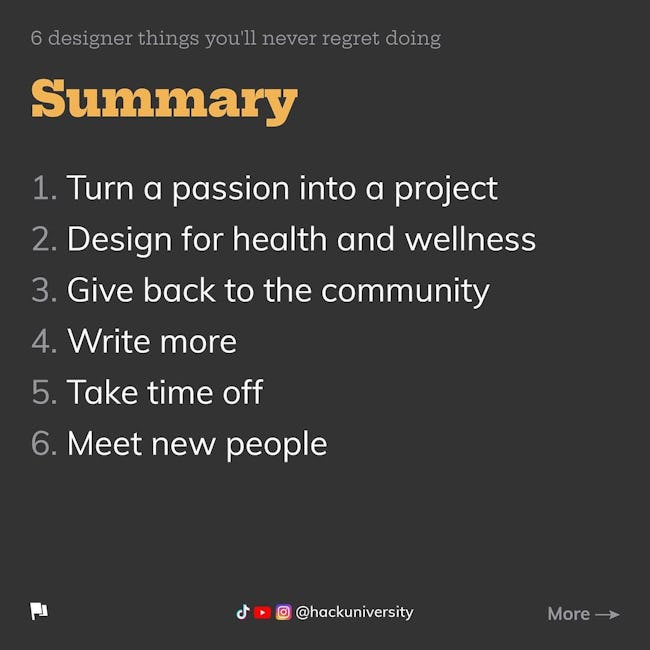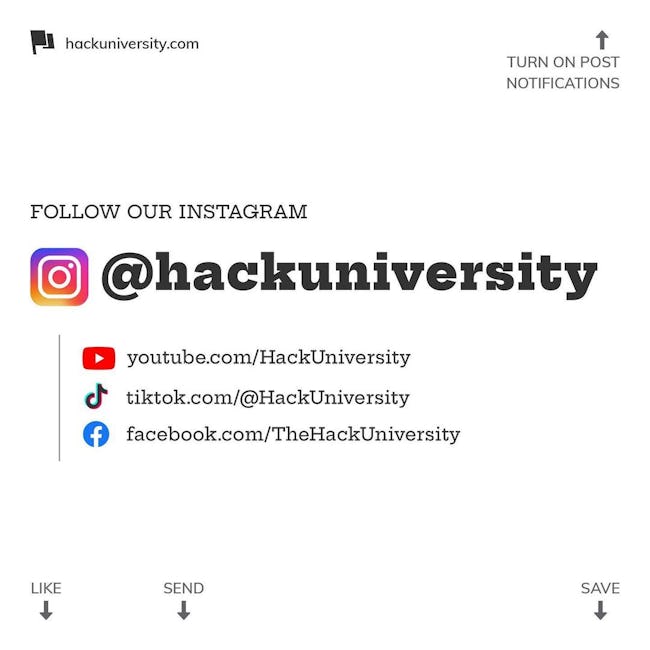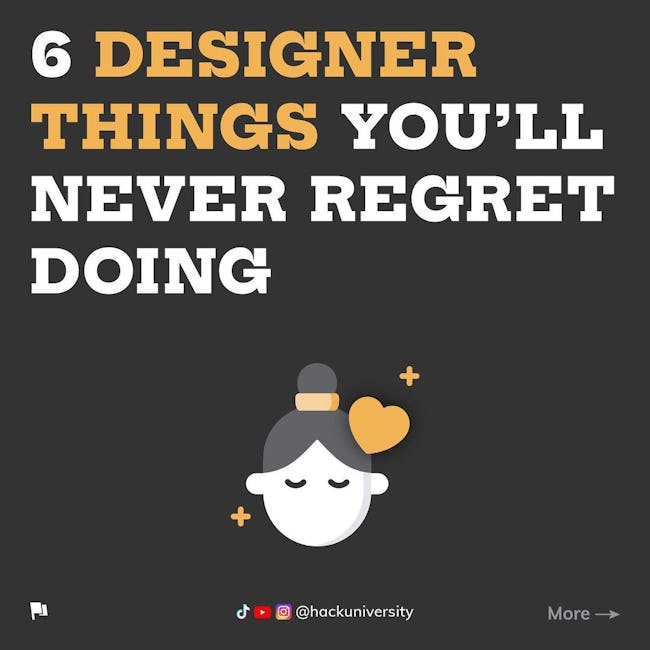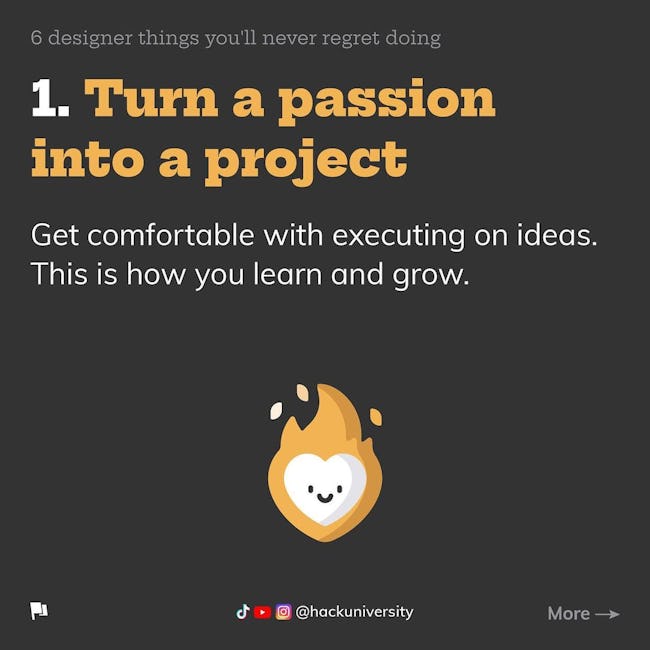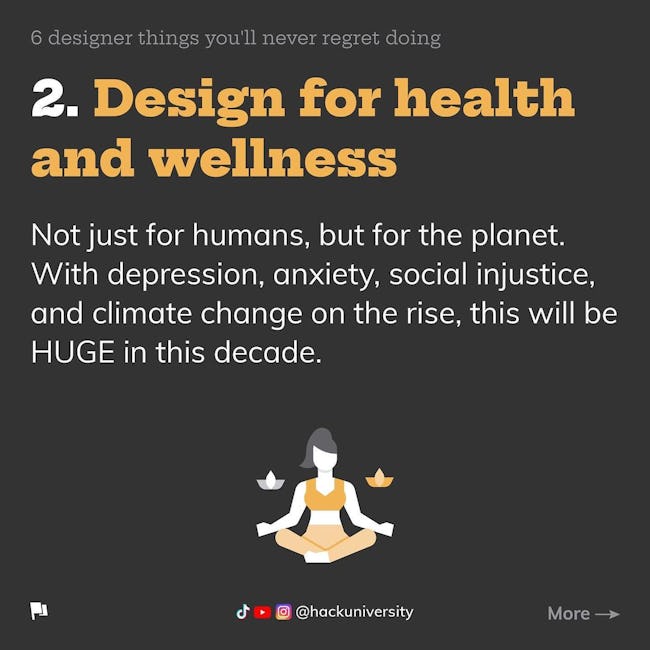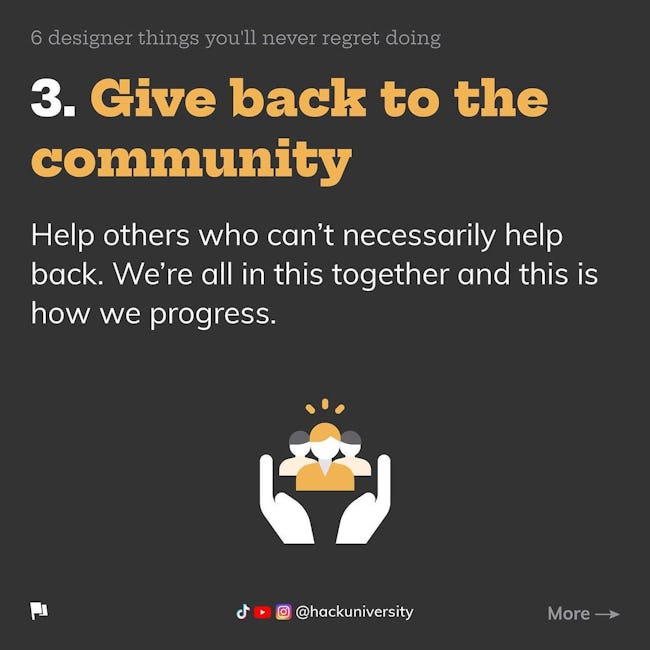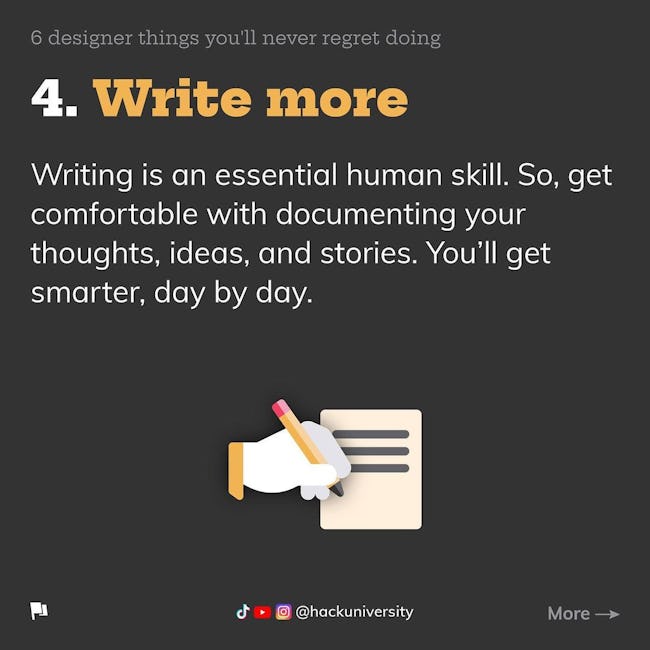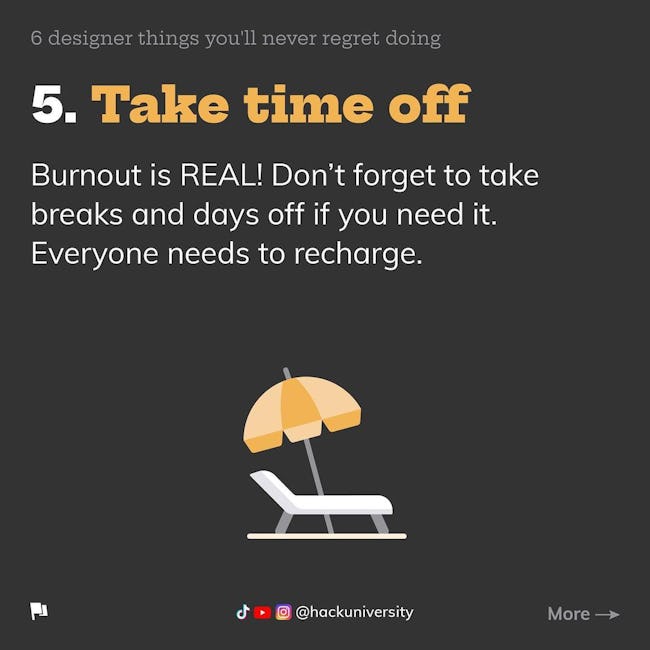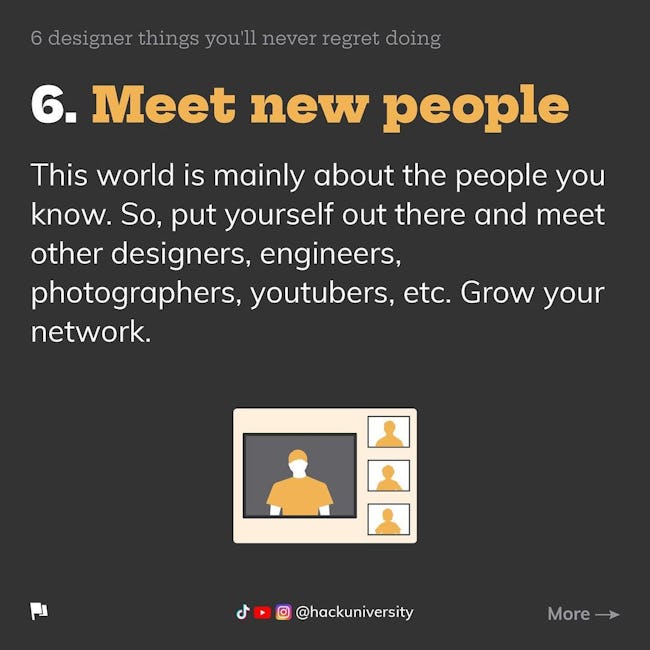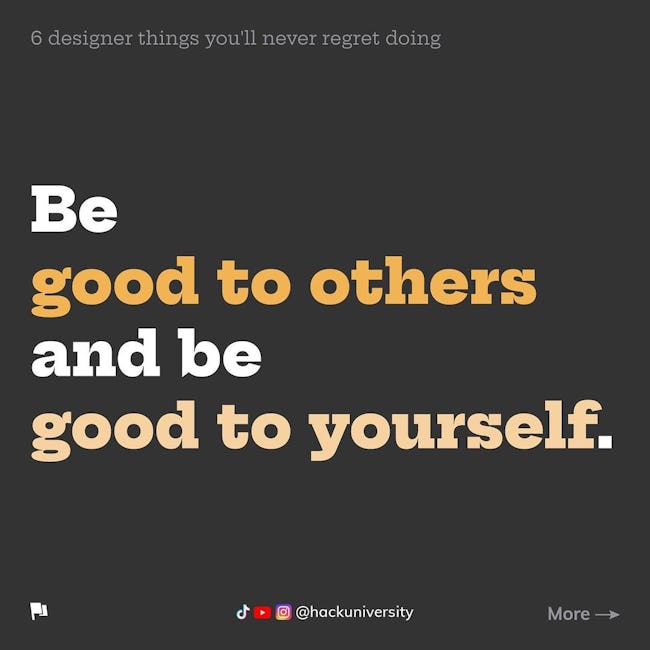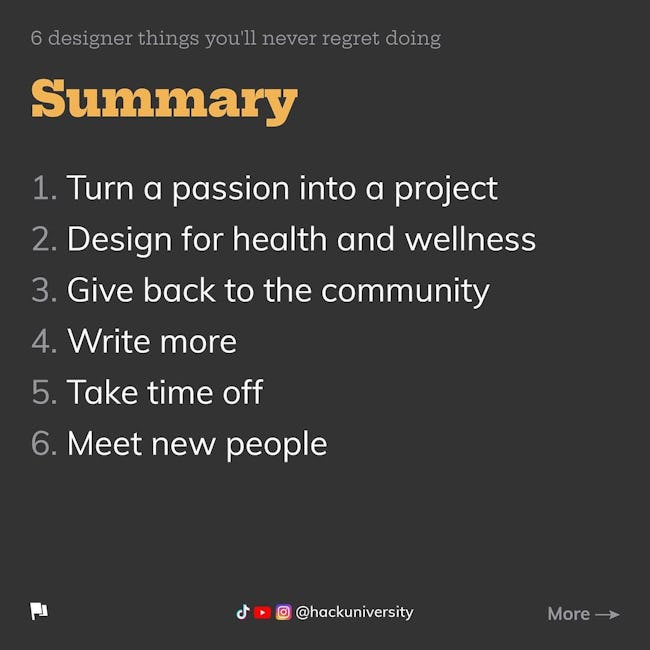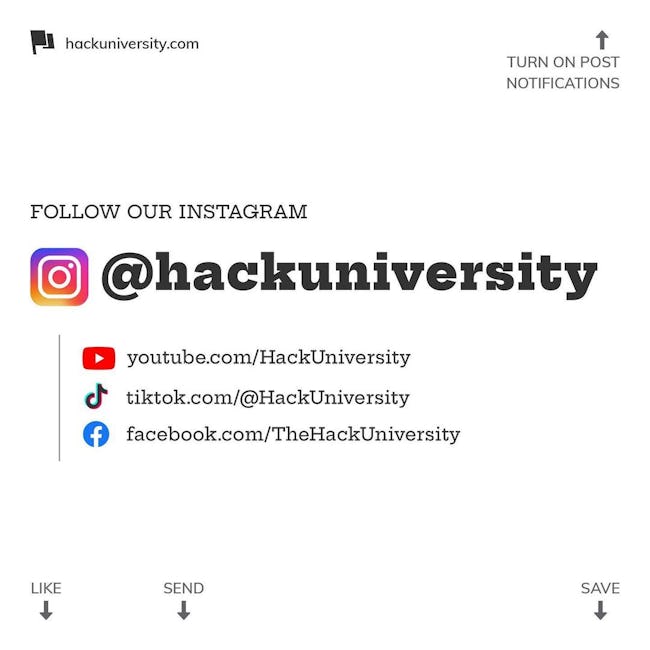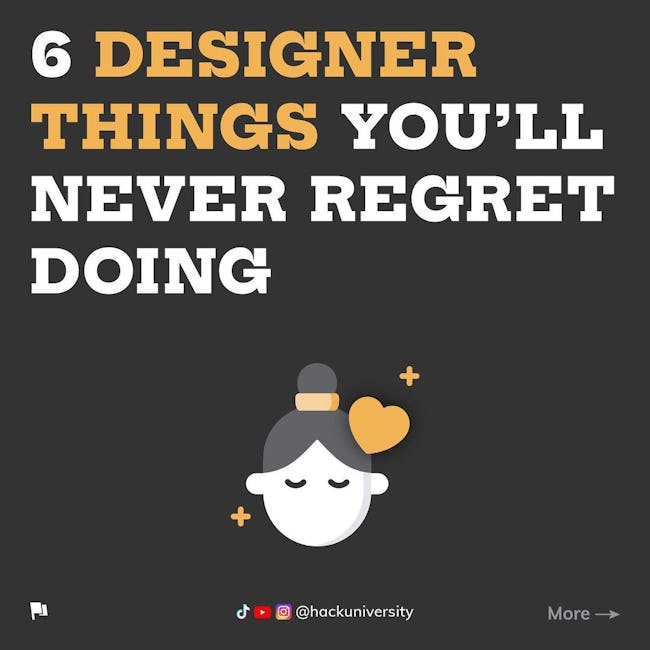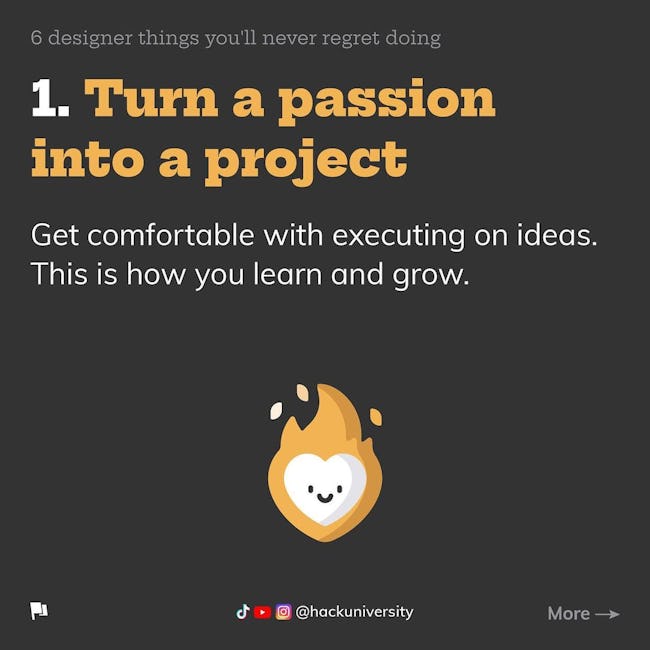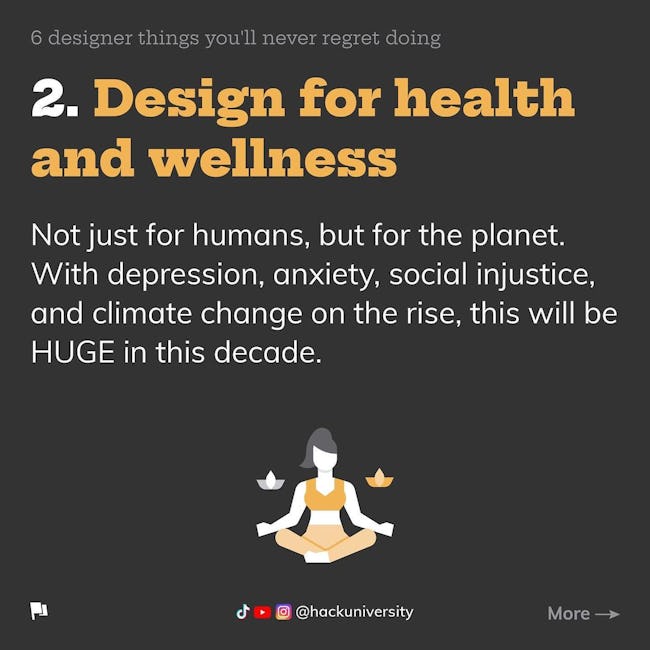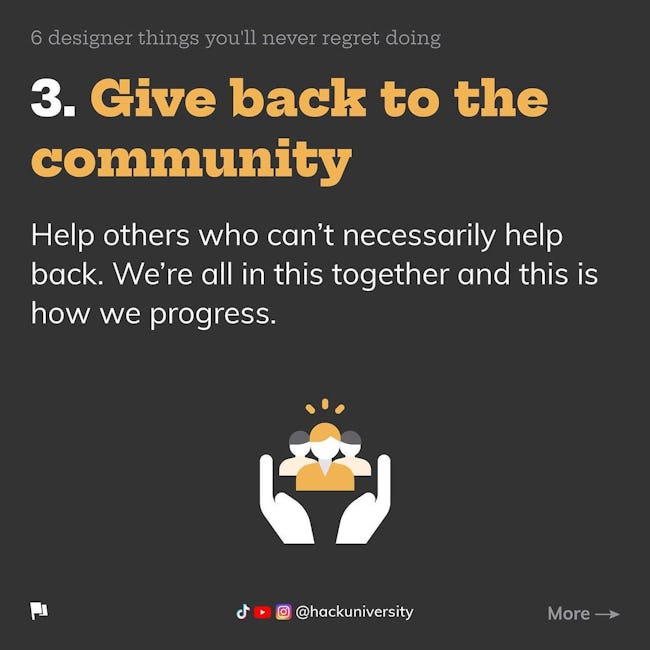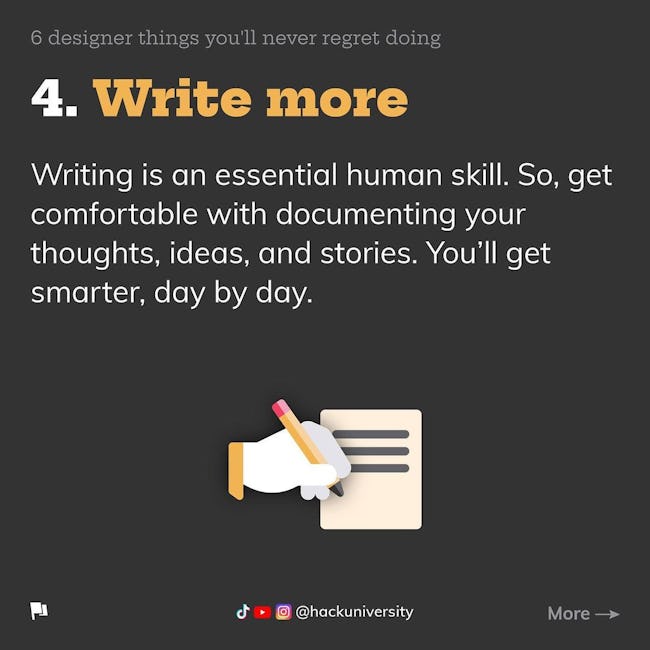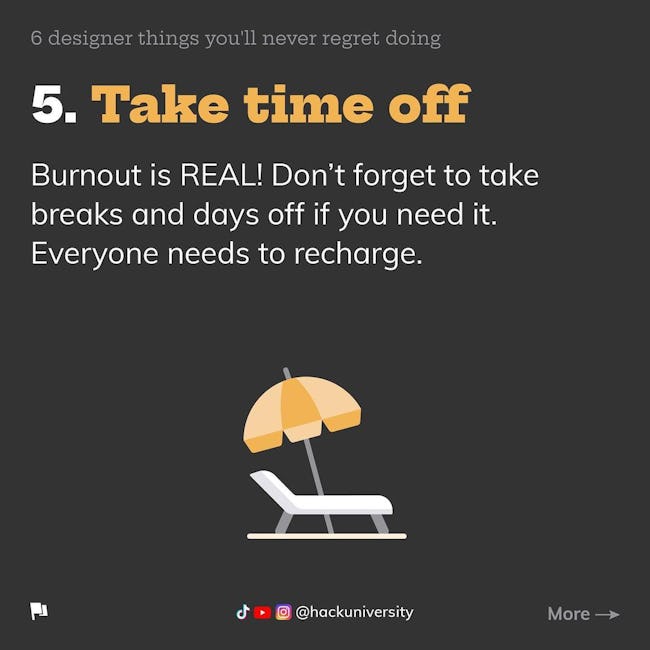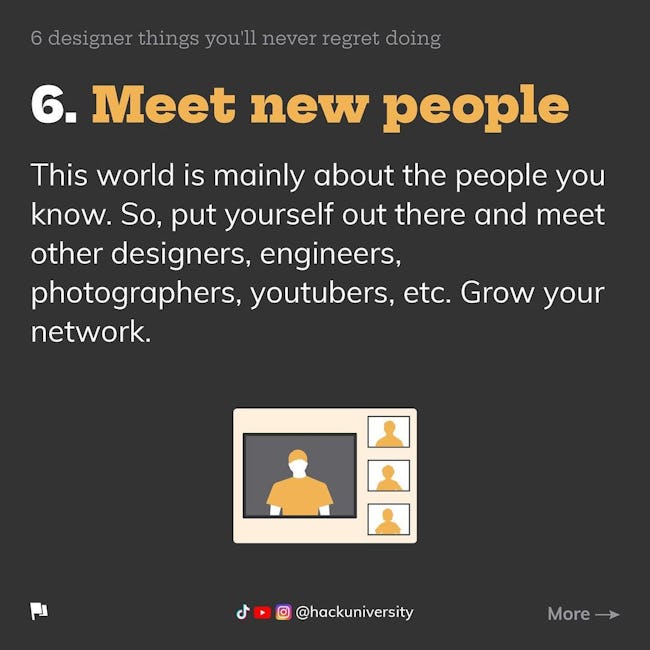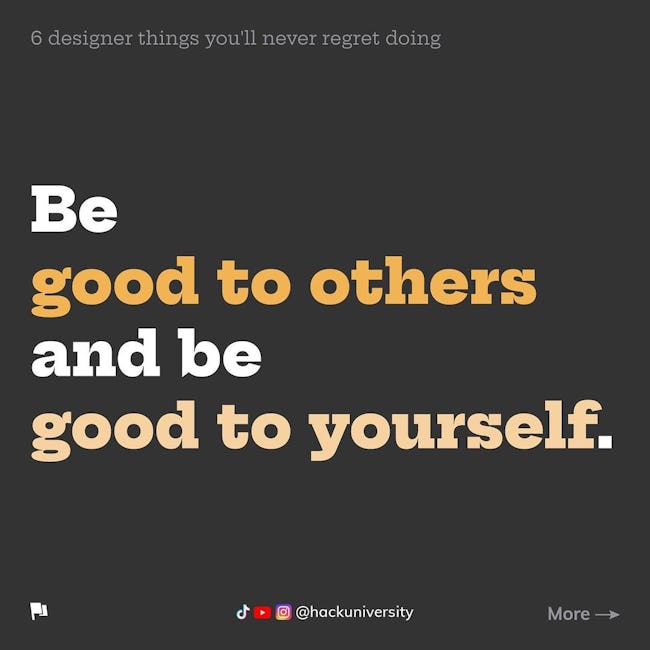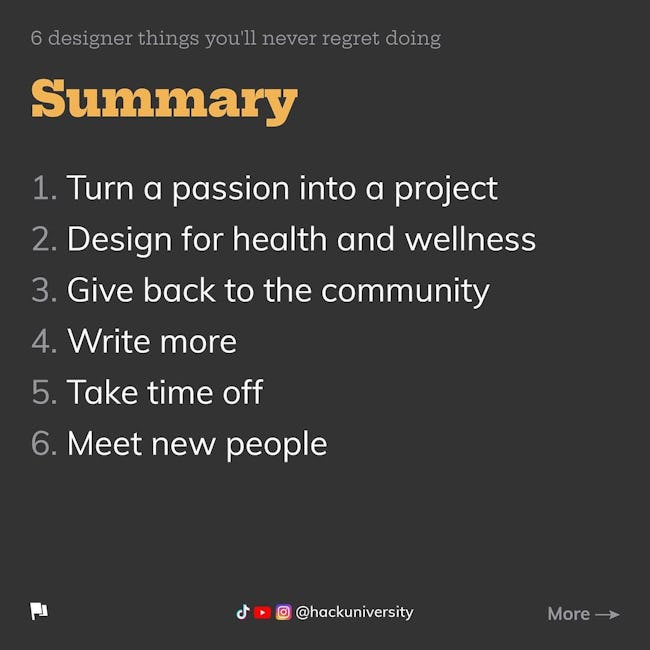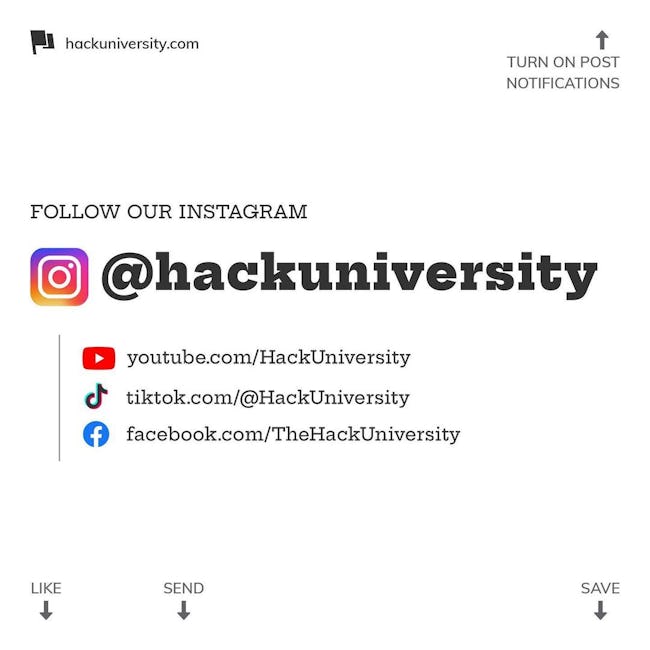 6 Designer Things you'll Never Regret Doing
1. Turn a passion into a project. Get comfortable with executing on ideas. This is how you learn and grow.
2. Design for health and wellness. Not just for humans, but for the planet. With depression, anxiety, social injustice, and climate change on the rise, this will be HUGE in this decade.
3. Give back to the community. Help those who can't necessarily help back. We're all in this together and this is how we progress.
4. Write more. Writing is an essential human skill. So, get comfortable with documenting your thoughts, ideas, and stories. You'll get smarter, day by day.
5. Take time off. Burn out is REAL! Don't forget to take breaks and days off if you need it. Everyone needs to recharge.
6. Meet new people. This world is mainly about the people you know. So, put yourself out there and meet other designers, engineers, photographers, youtubers, etc. Grow your network.
Be good to others and be good to yourself.
Summary:
1. Turn a passion into a project
2. Design for health and wellness
3. Give back to the community
4. Write more
5. Take time off
6. Meet new people
Follow our Instagram: @hackuniversity
YouTube: youtube.com/HackUniversity
TikTok: tiktok.com.HackUniversity
Facebook: facebook.com/TheHackUniversity
More booklets by Hack University
More Development booklets
Your recently viewed booklets
See all booklets