Booklet
6 Confusing Terms Used By Designers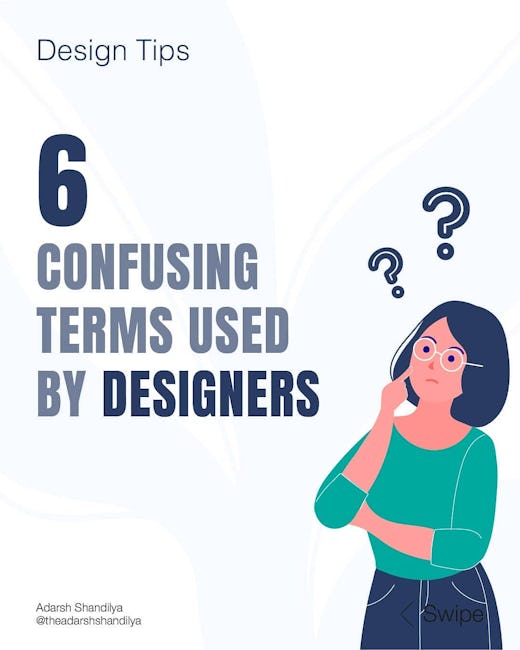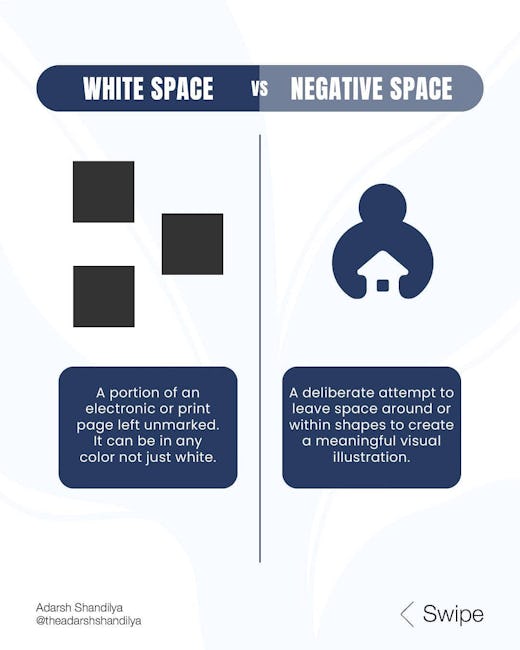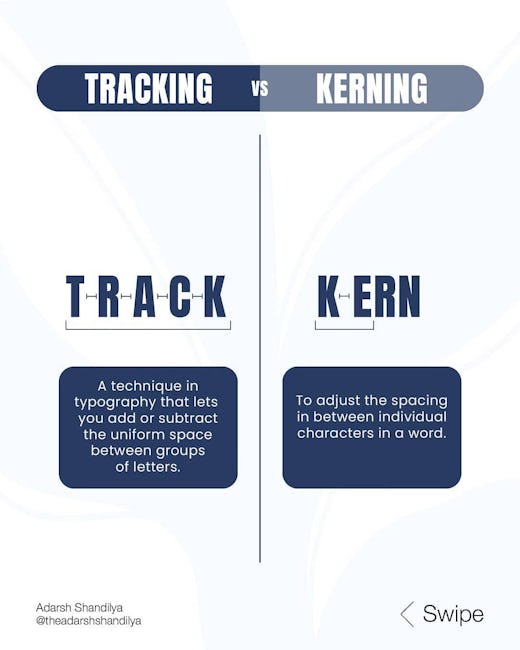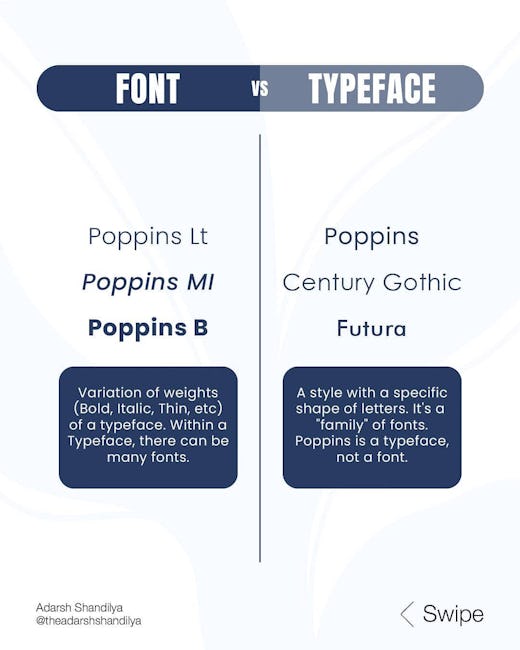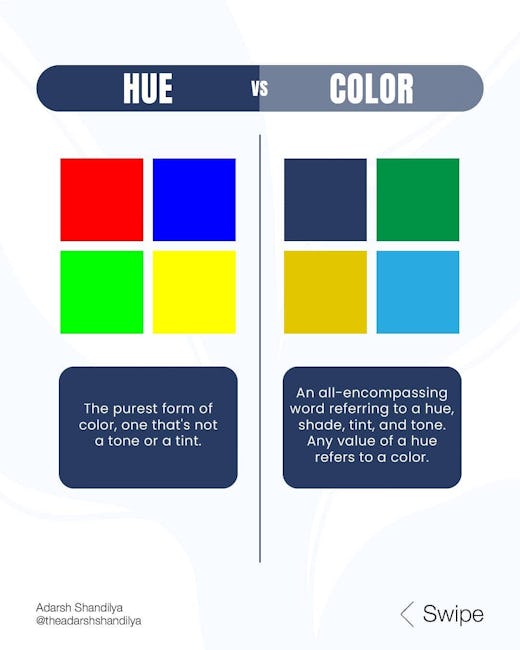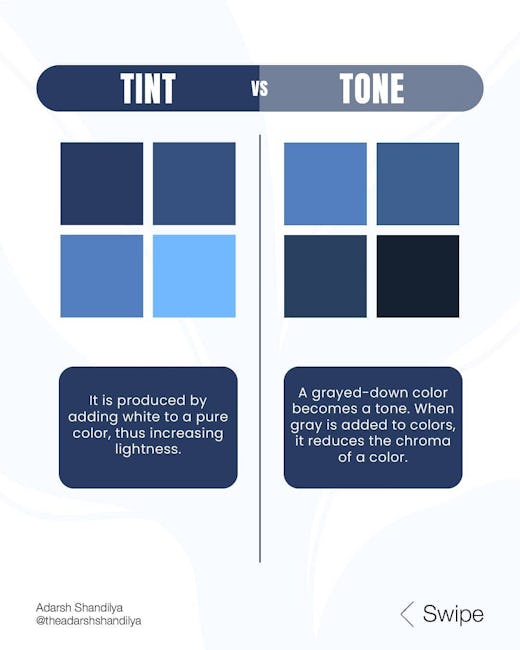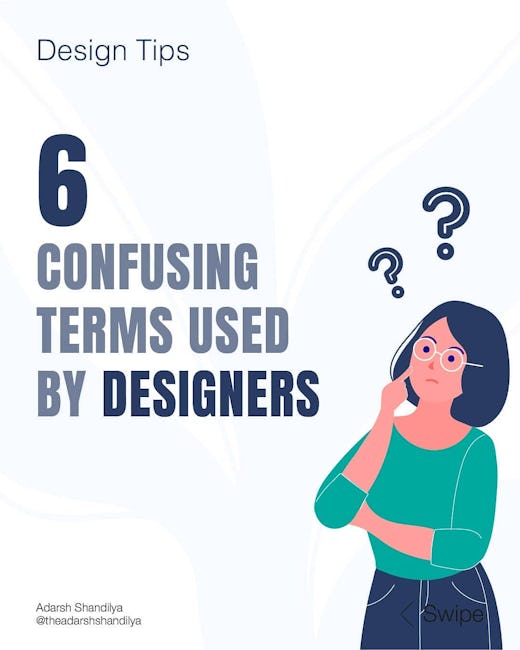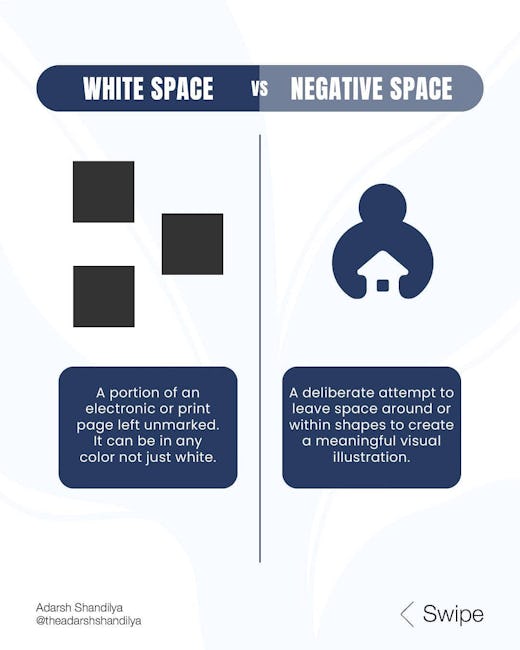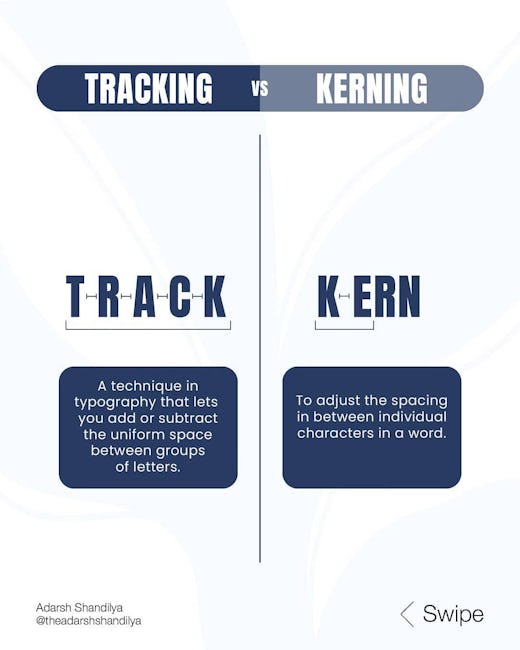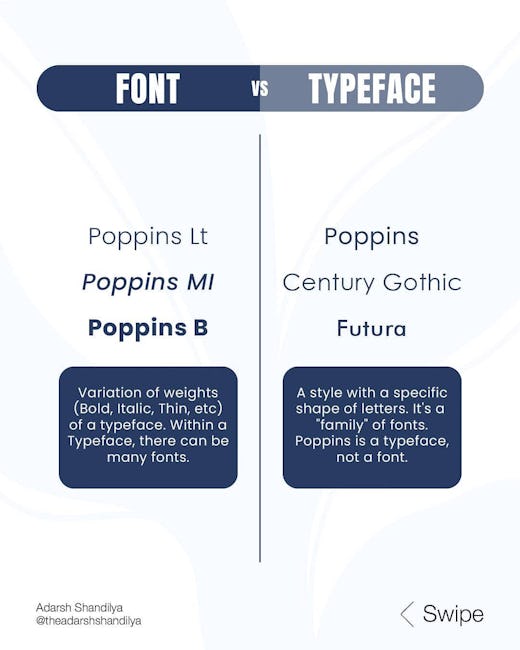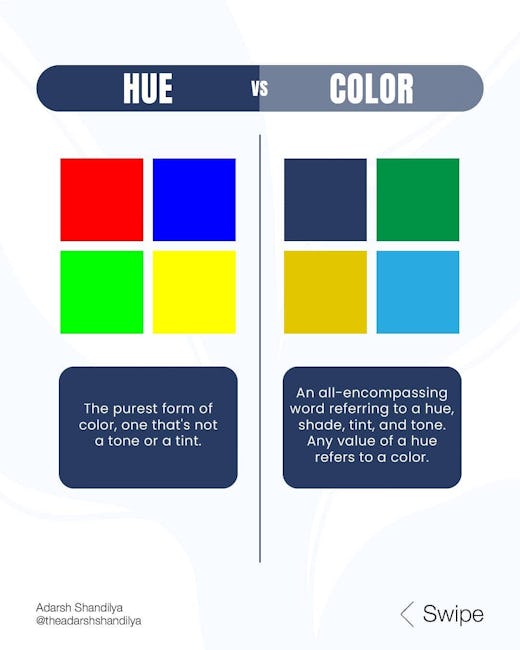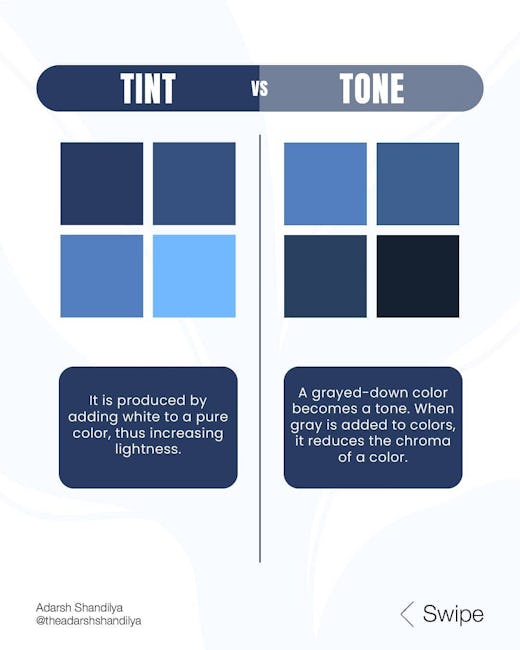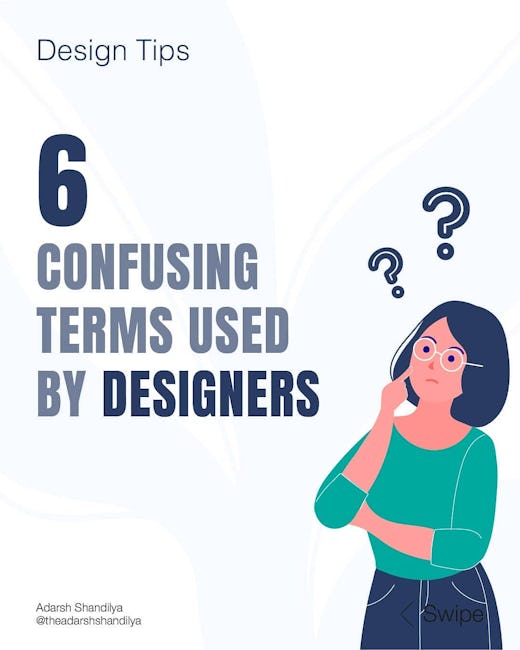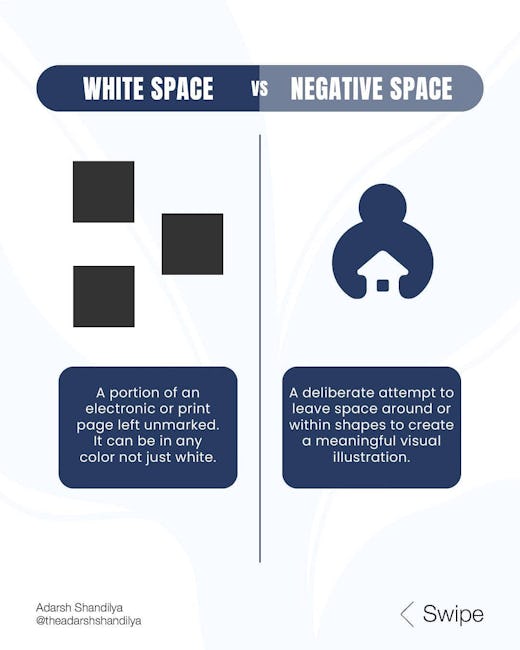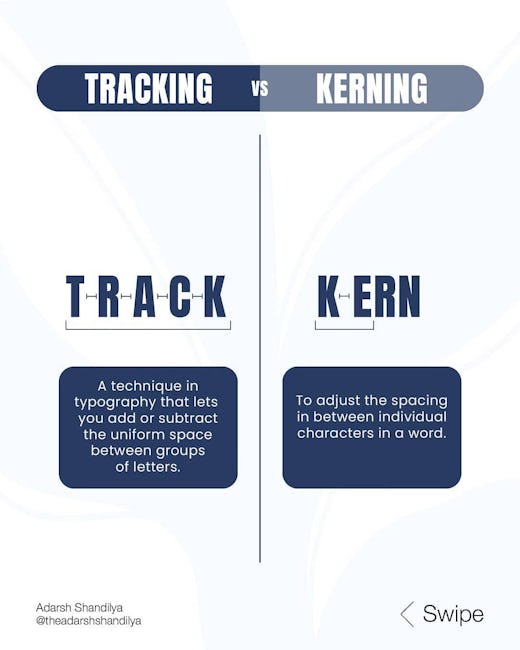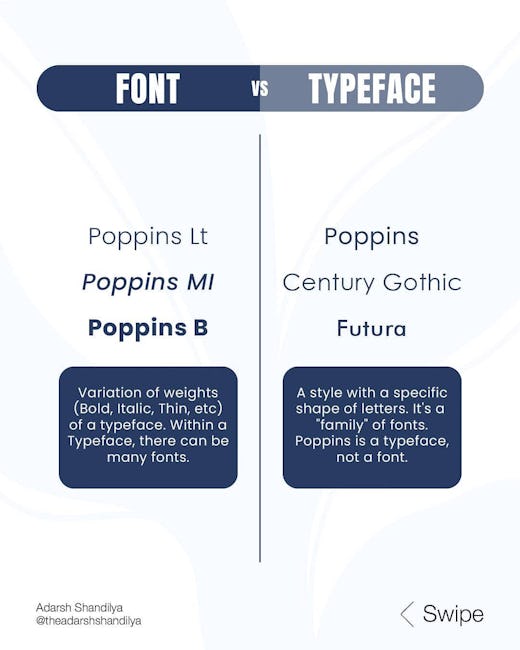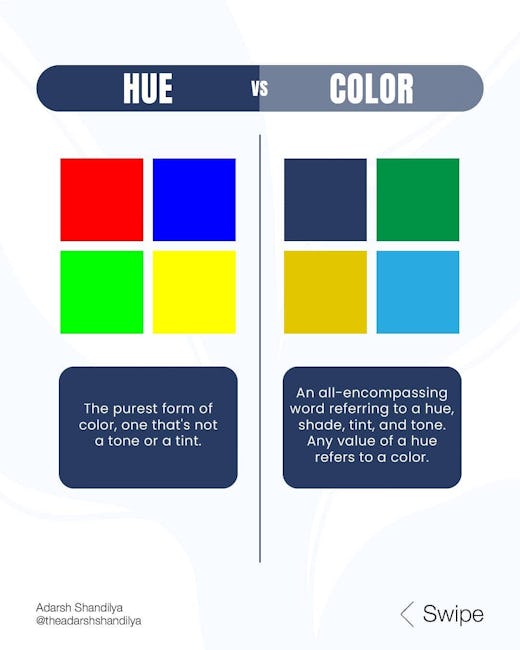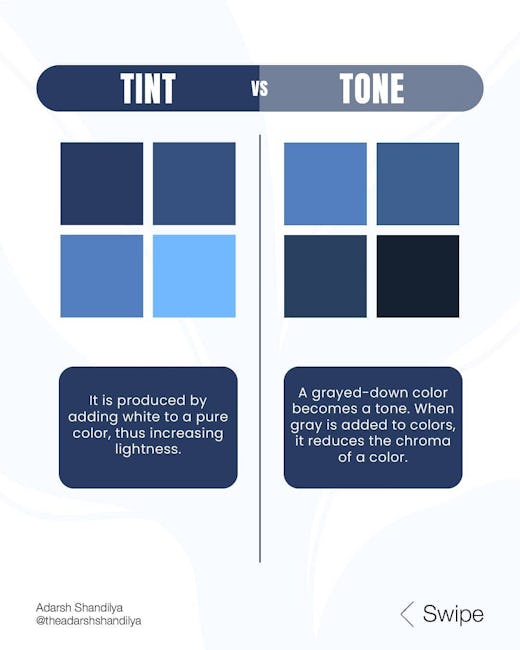 6 Confusing Terms Used By Designers
*White Space vs. Negative Space
White Space: A portion of an electronic or print page left unmarked it can be in any color not just white.
Negative Space: A deliberate attempt to leave space around or within shapes to create a meaningful visual illustration.
*Tracking vs. Kerning
Track: A technique in typography that lets you add or subtract the uniform space between groups of letters.
Kern: To adjust the spacing in between individual characters in a word.
*Font vs. Typeface
Font: Variation of weights (Bold, Italic,Thin, etc) of a typeface. Within a Typeface, there can be many fonts.
Typeface: A style with a specific shape of letters. It's a "family" of fonts. Poppins is a typeface, not a font.
*Hue vs. Color
Hue: The purest form of color, one that's not a tone or a tint.
Color: An all-encompassing word referring to a hue, shade, tint, and tone. Any value of a hue refers to a color.
*Tint vs. Tone
Tint: It is produced by adding white to a pure color, thus increasing lightness.
Tone: A grayed-down color becomes a tone. When gray is added to colors, it reduces the chroma of a color.
*Lettermark vs. Wordmark
Lettermark: A logo design with a distinct typography style based on letters such a initials or abbreviations.
Wordmark: Unique typography treatment is given to the brand name.
More booklets by Adarsh Shandilya
More Design booklets
Your recently viewed booklets
See all booklets