Booklet
5 TIPS TO IMPROVE AS A DESIGNER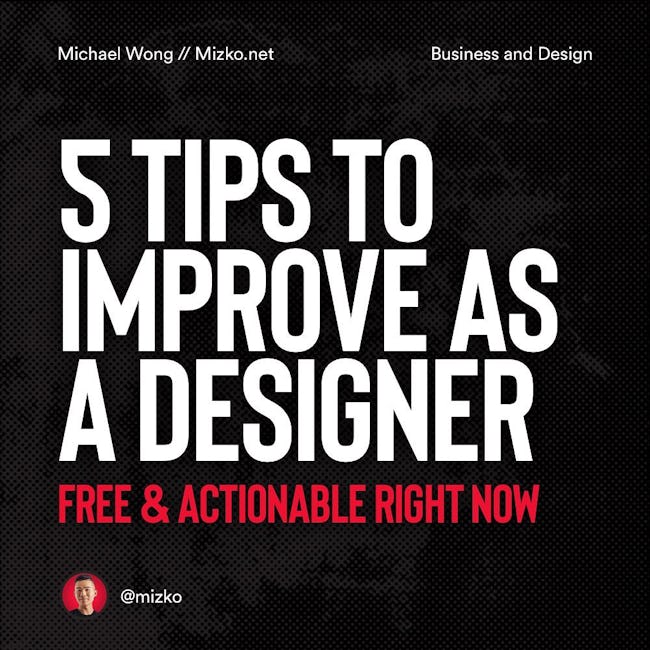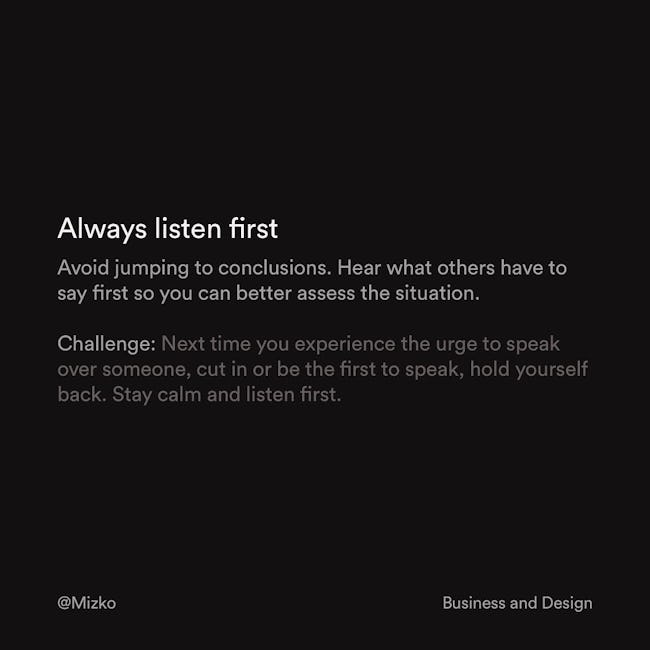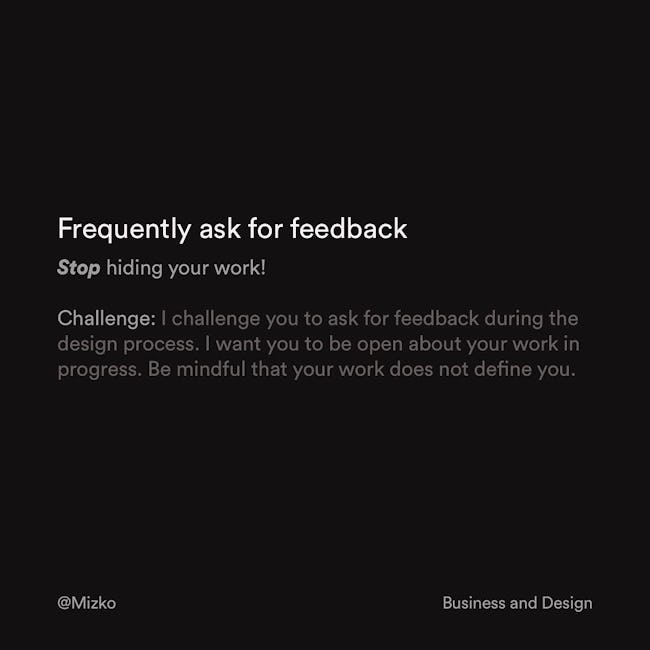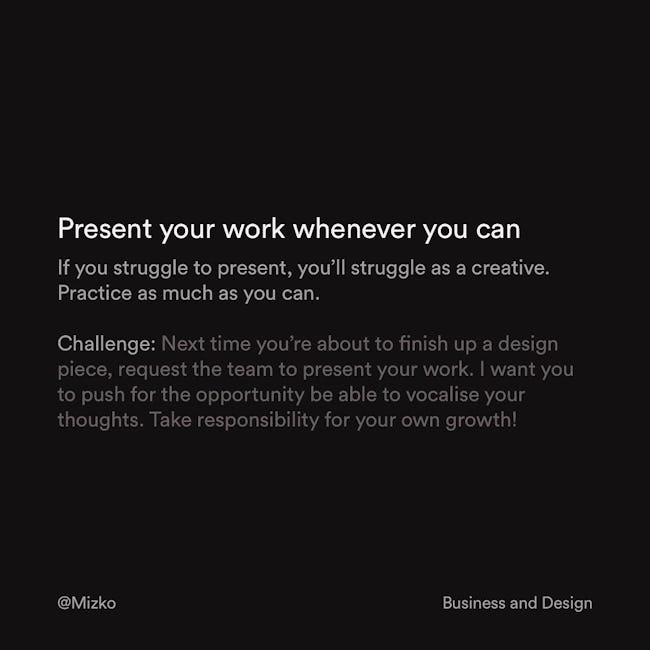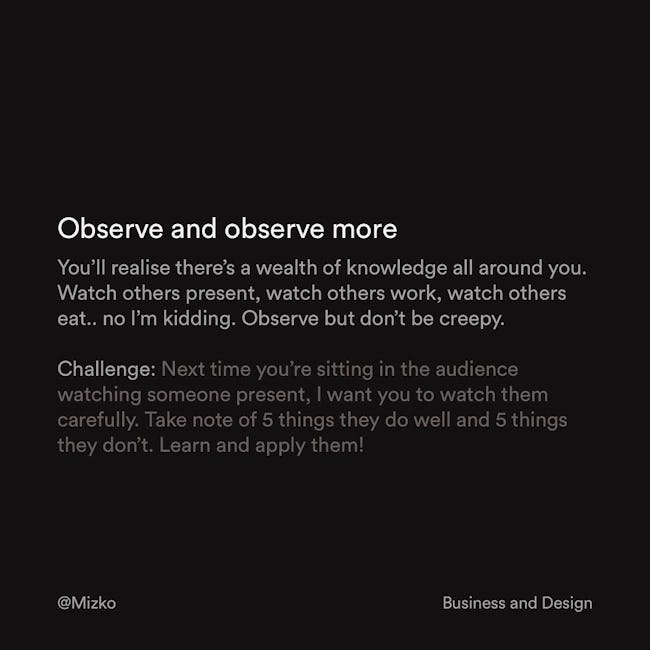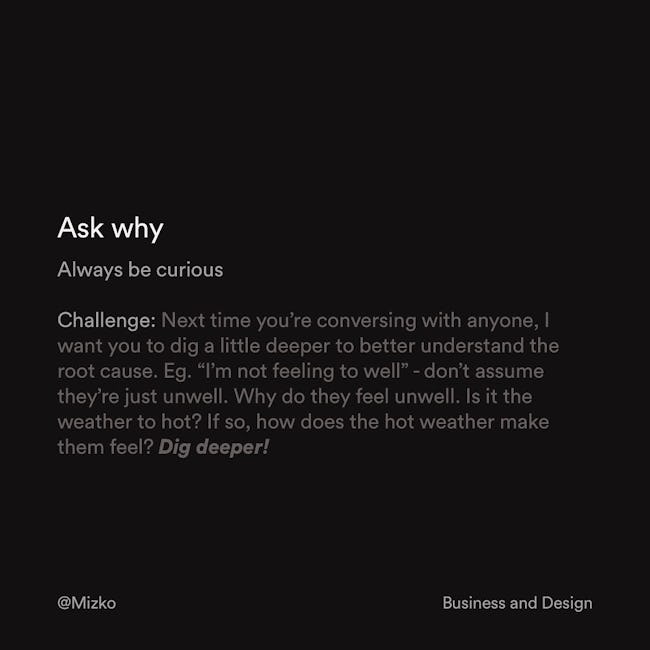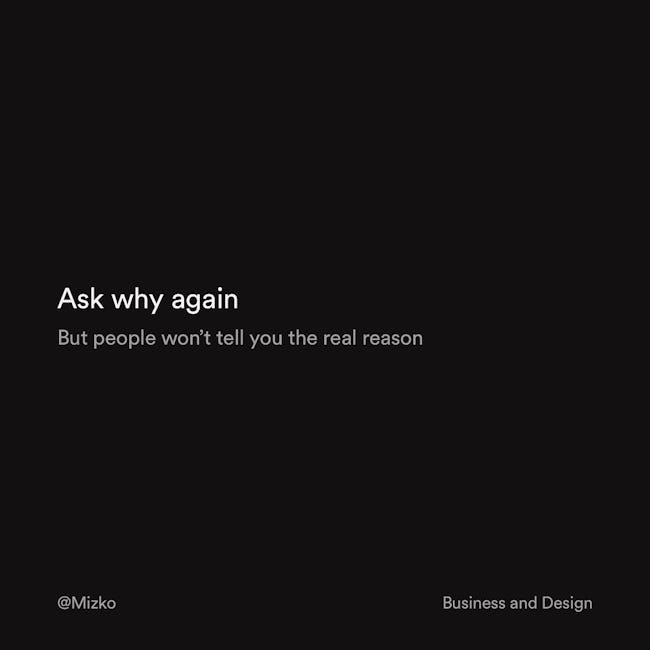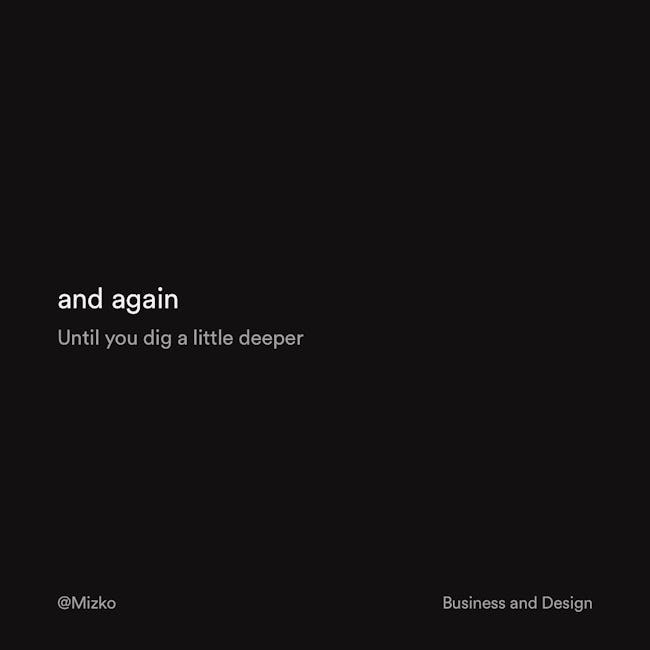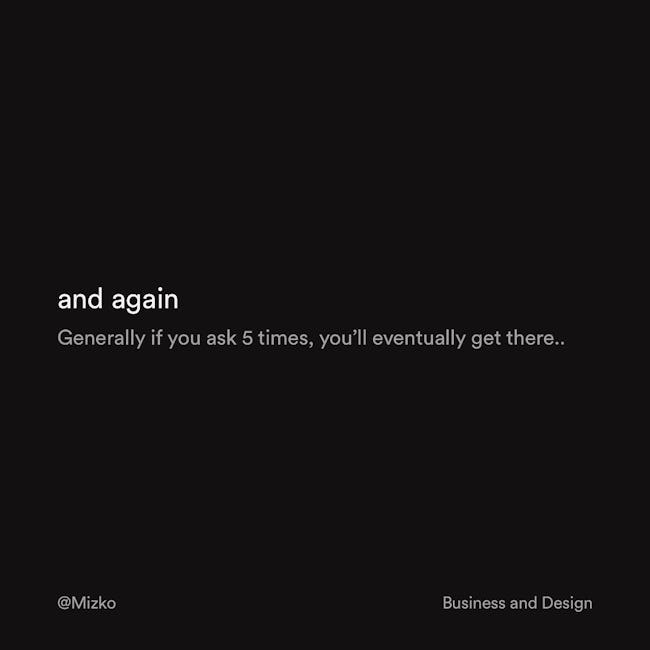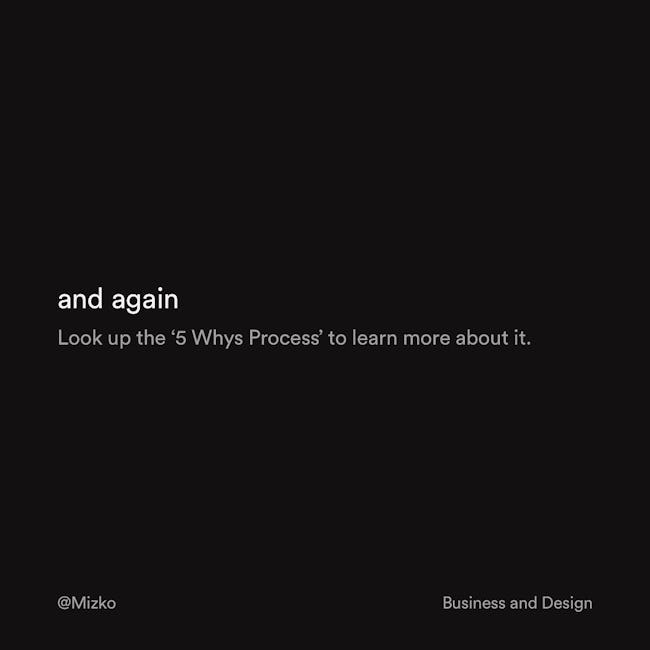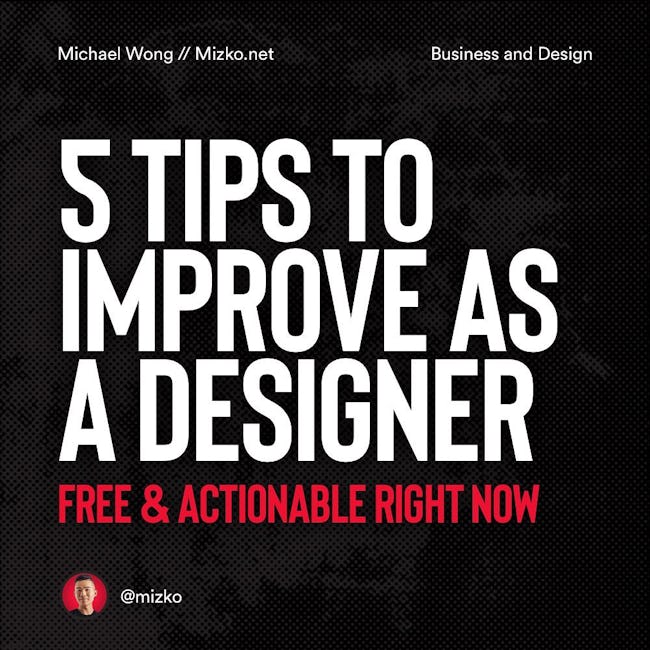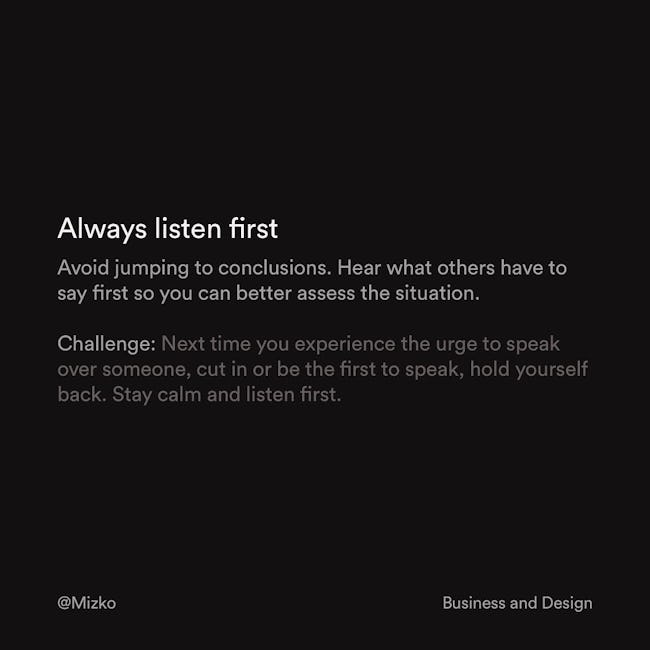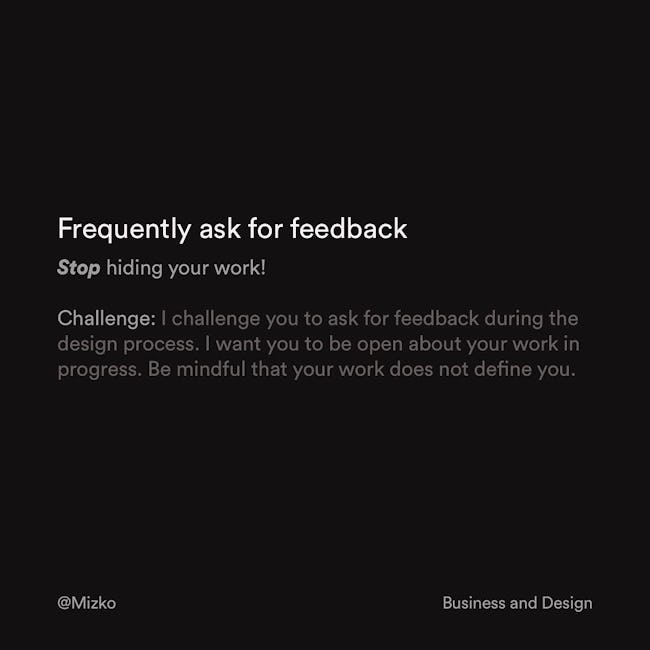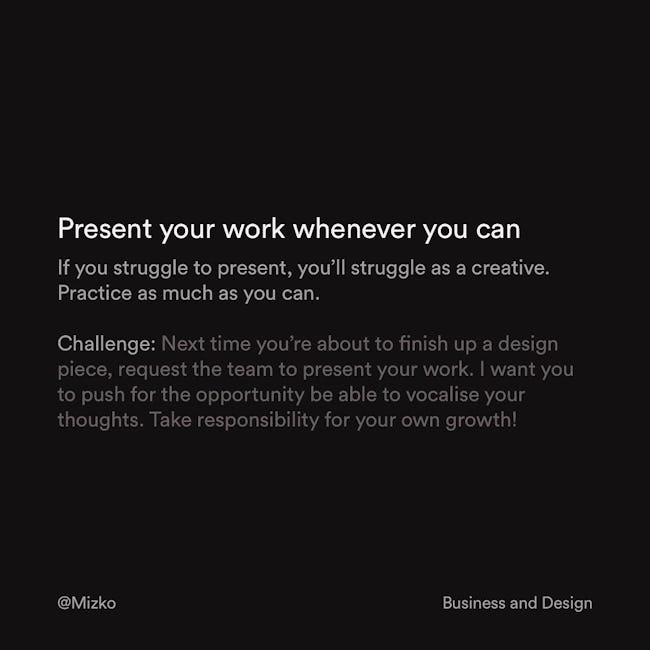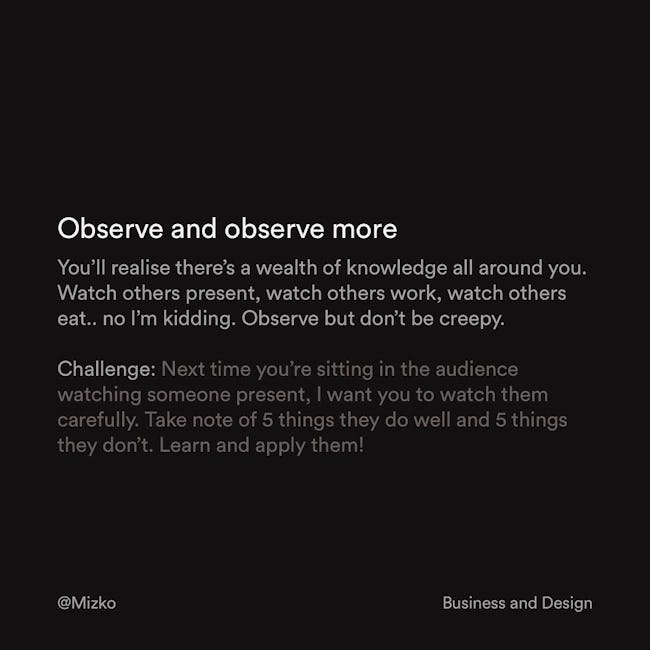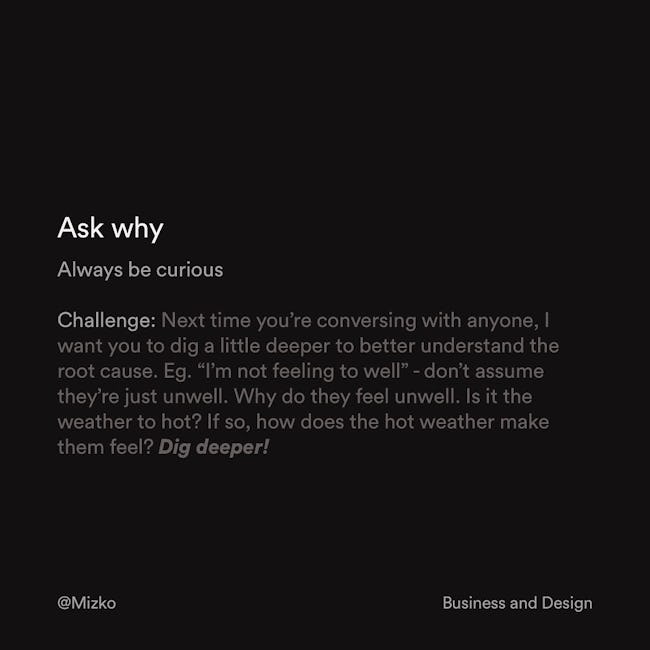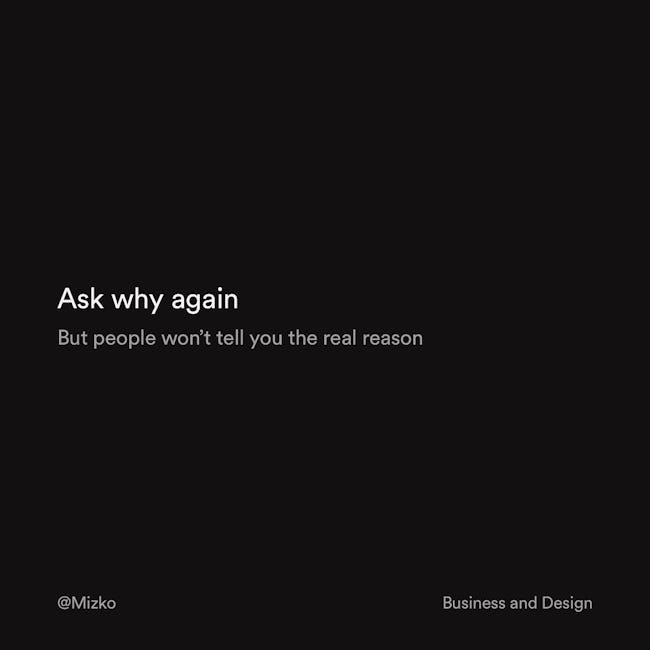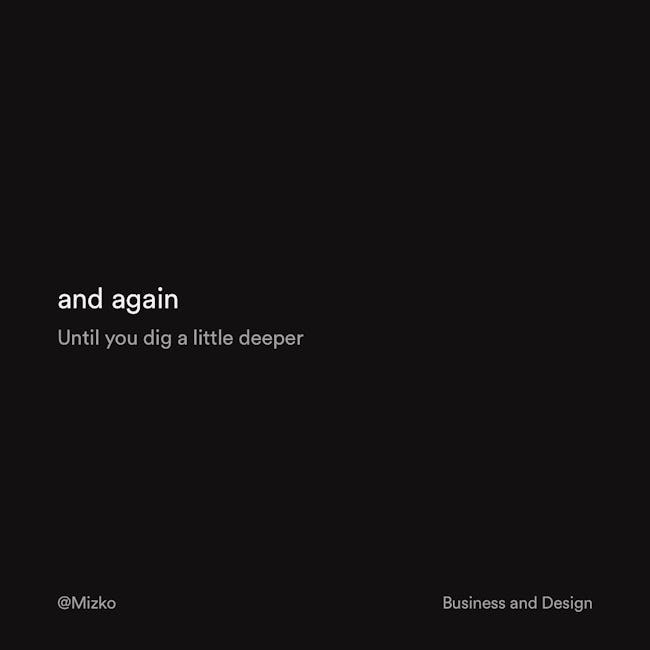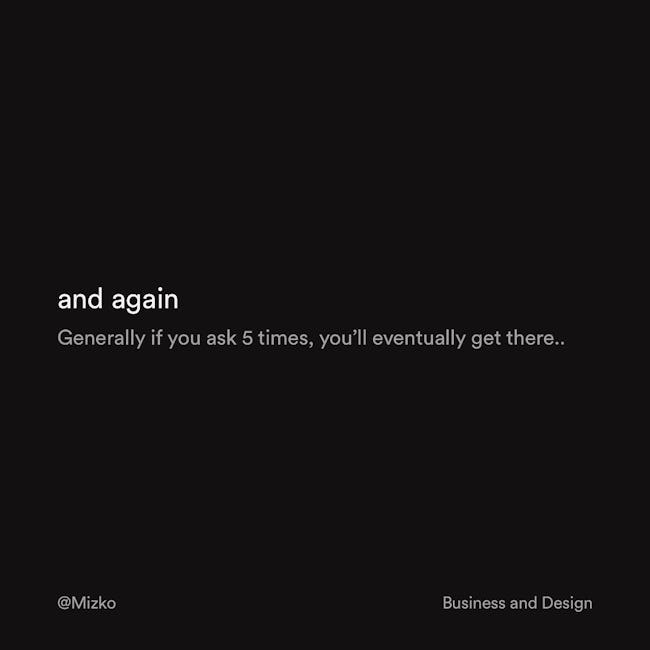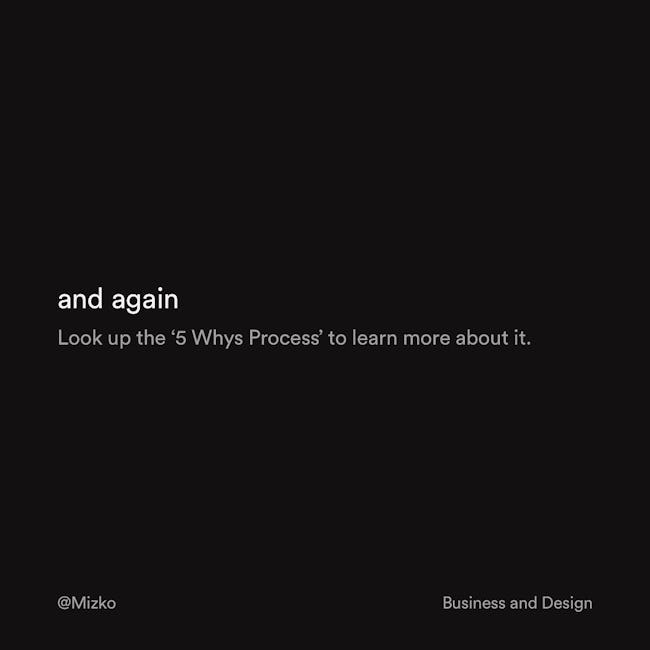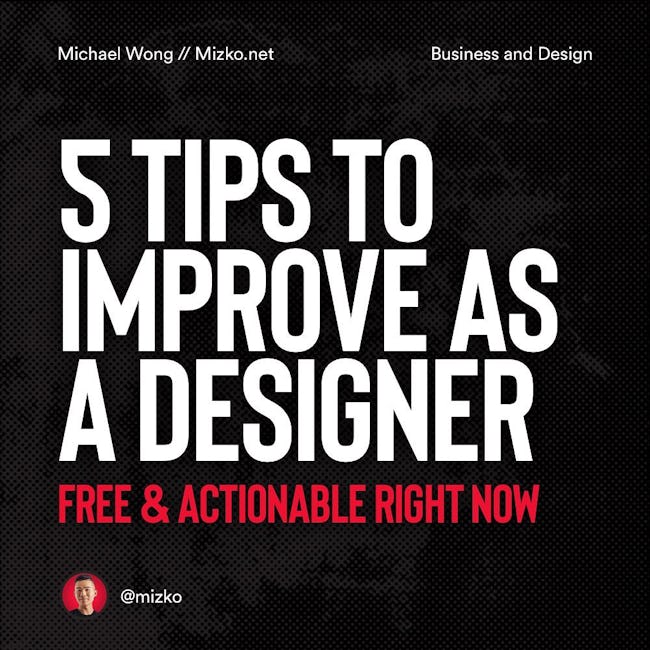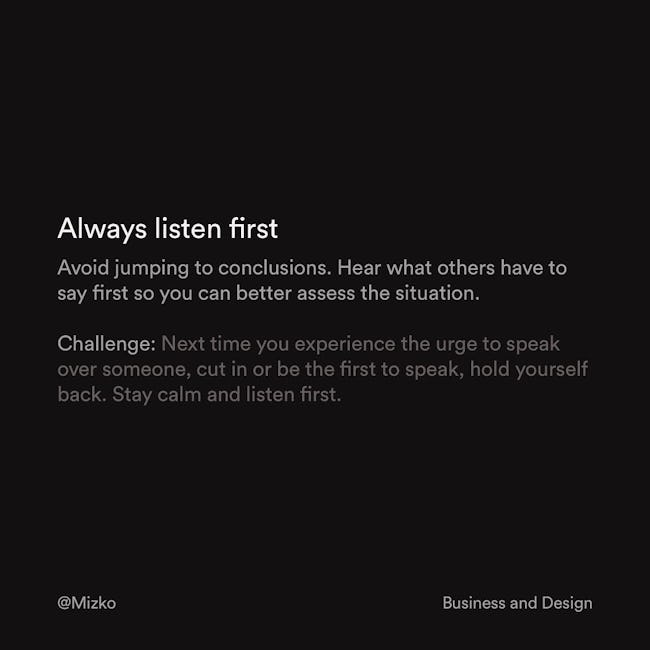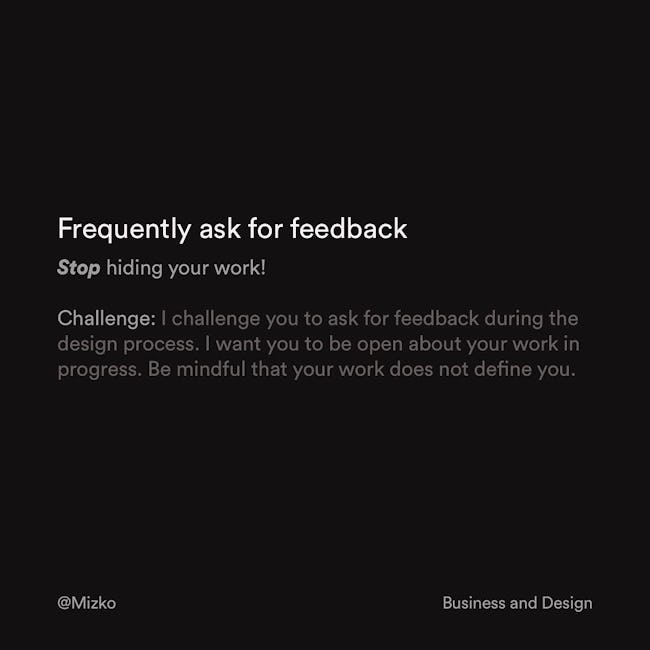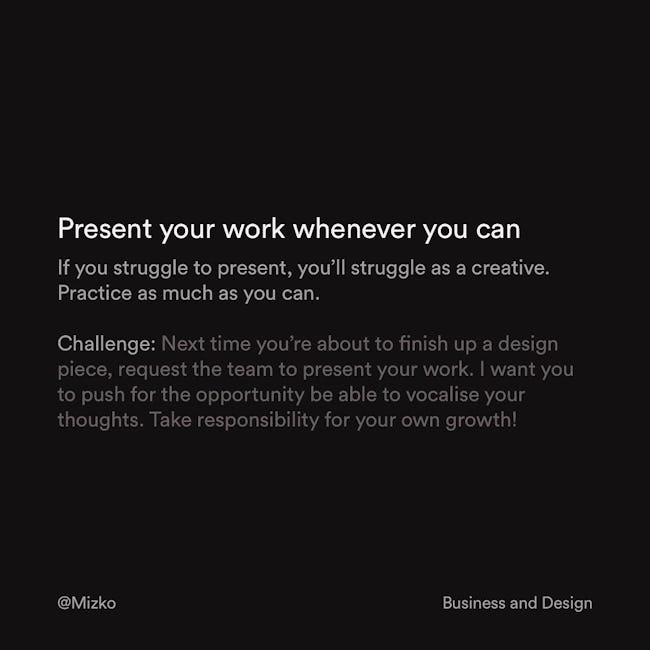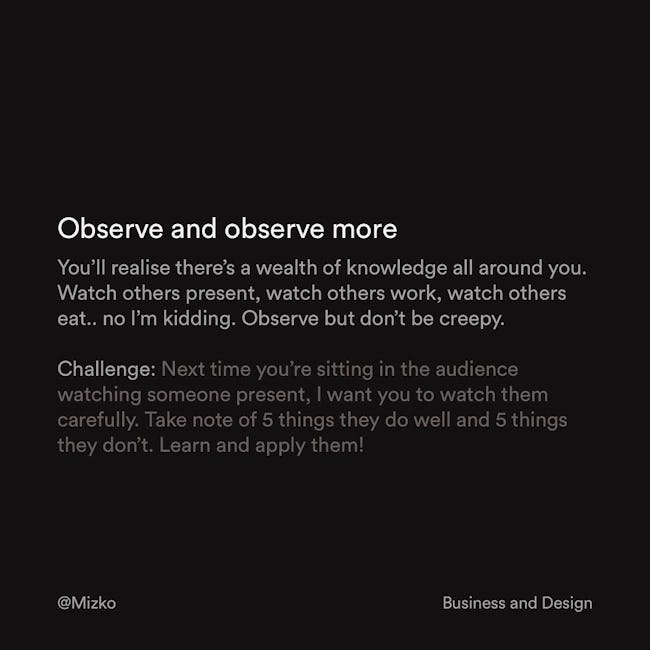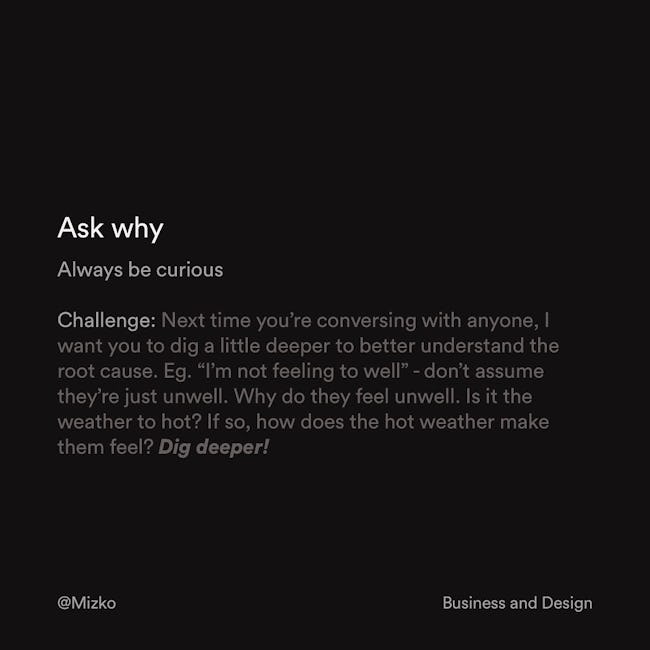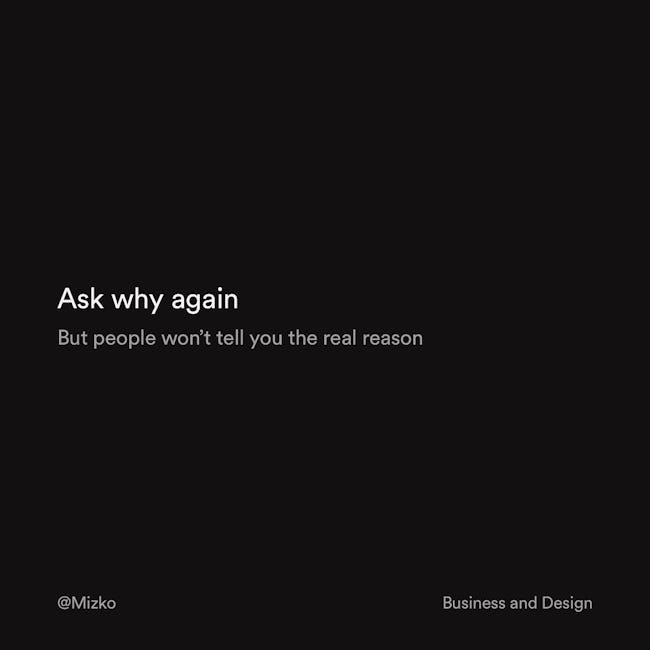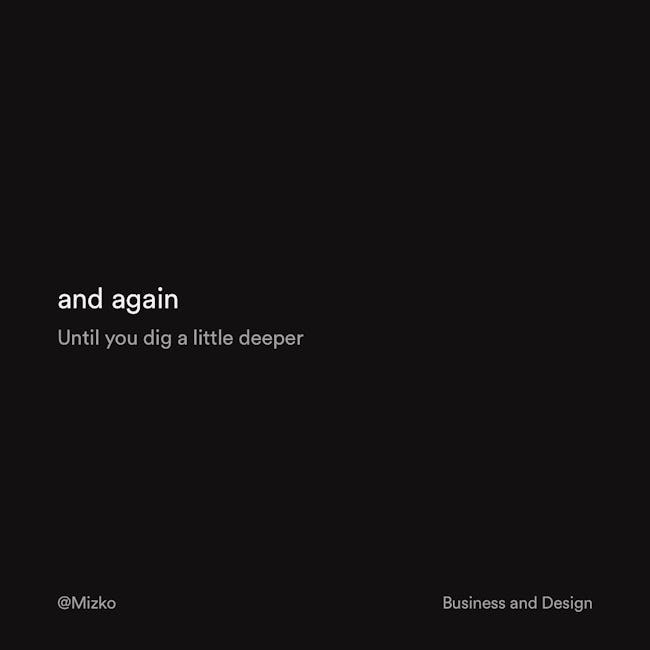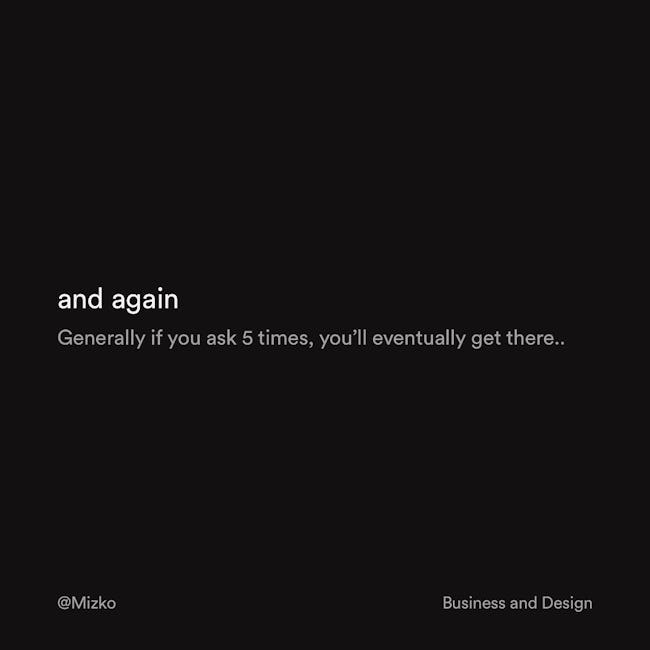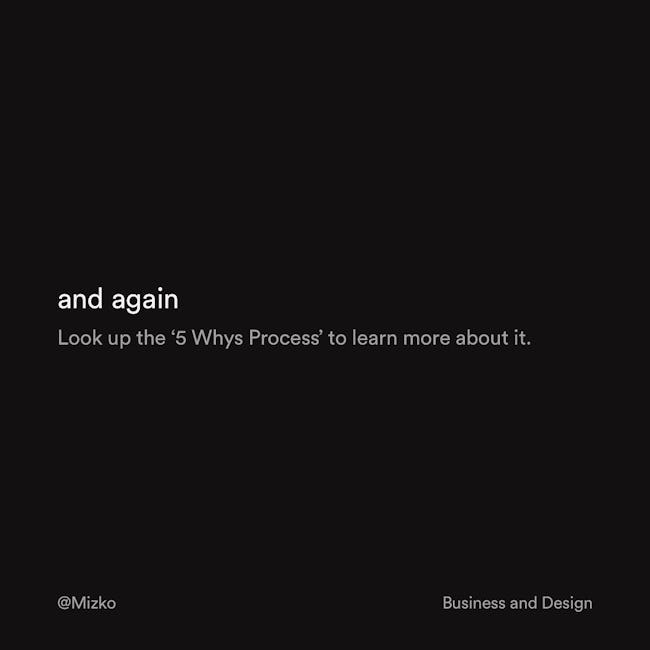 5 TIPS TO IMPROVE AS A DESIGNER
Always listen first
Avoid jumping to conclusions. Hear what others have to say first so you can better assess the situation.
Challenge: Next time you experience the urge to speak over someone, cut in or be the first to speak, hold yourself back. Stay calm and listen first.
Frequently ask for feedback
Stop hiding your work!
Challenge: I challenge you to ask for feedback during the design process. I want you to be open about your work in progress. Be mindful that your work
does not define you.
Present your work whenever you can
If you struggle to present, you'll struggle as a creative.
Practice as much as you can.
Challenge: Next time you're about to finish up a design piece, request the team to present your work. I want you to push for the opportunity be able to vocalise your thoughts. Take responsibility for your own growth!
Observe and observe more
You'll realise there's a wealth of knowledge all around you.
Watch others present, watch others work, watch others eat.. no I'm kidding. Observe but don't be creepy.
Challenge: Next time you're sitting in the audience watching someone present, I want you to watch them carefully. Take note of 5 things they do well and 5 things they don't. Learn and apply them!
Ask why
Always be curious
Challenge: Next time you're conversing with anyone, I want you to dig a little deeper to better understand the root cause. Eg. "I'm not feeling to well" -don't assume they're just unwell. Why do they feel unwell. Is it the weather to hot? If so, how does the hot weather make them feel? Dig deeper!
Ask why again
But people won't tell you the real reason
and again
Until you dig a little deeper
and again
Generally if you ask 5 times, you'll eventually get there..
and again
Look up the '5 Whys Process' to learn more about it.
More booklets by Michael Wong
More Design booklets
Your recently viewed booklets
See all booklets