Booklet
5 Ways To Design Better Empty States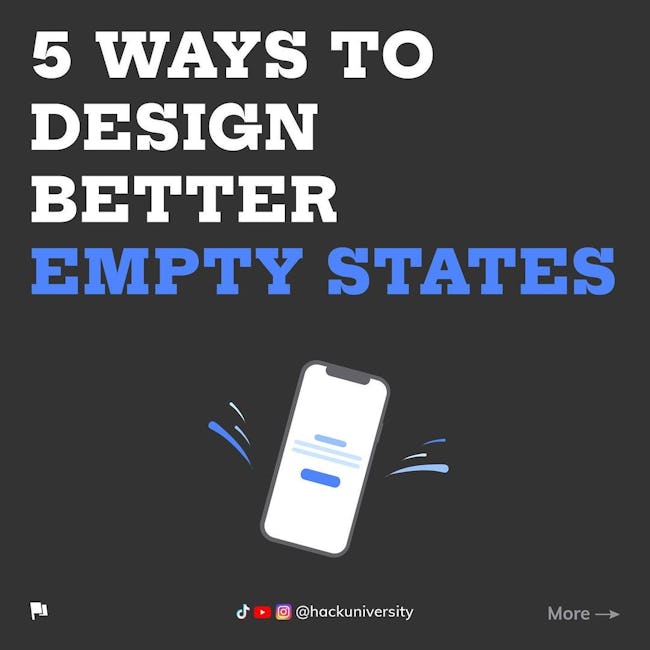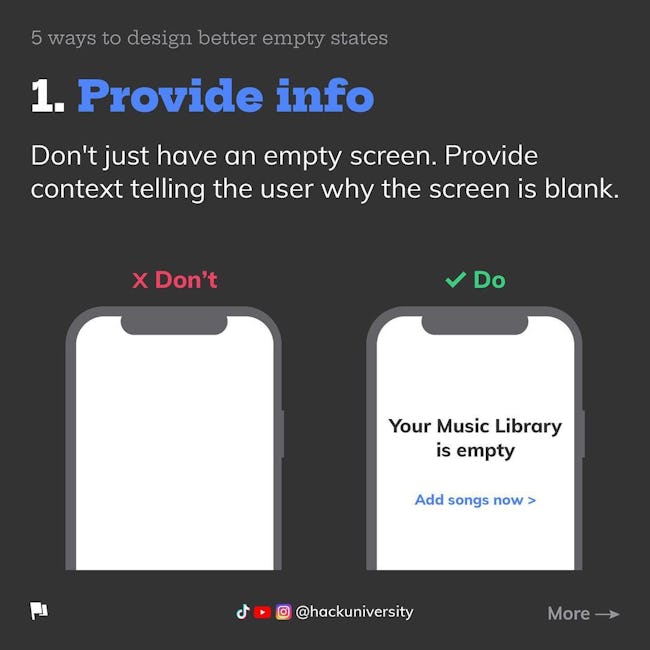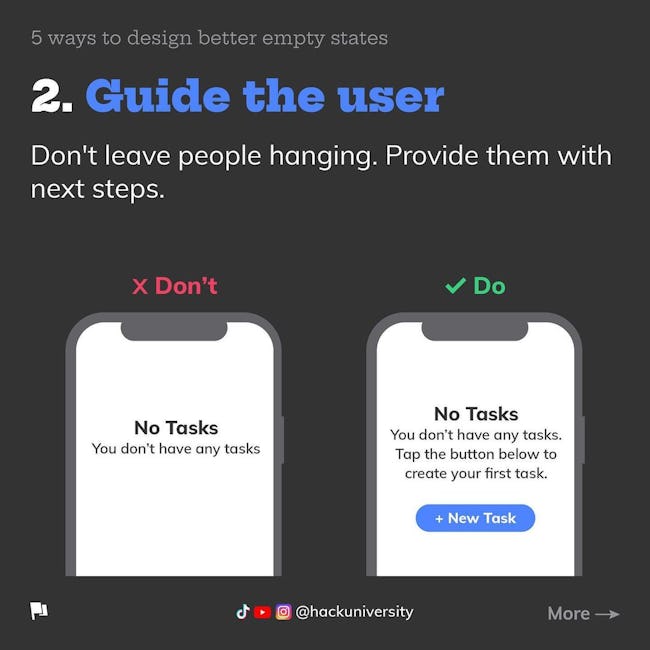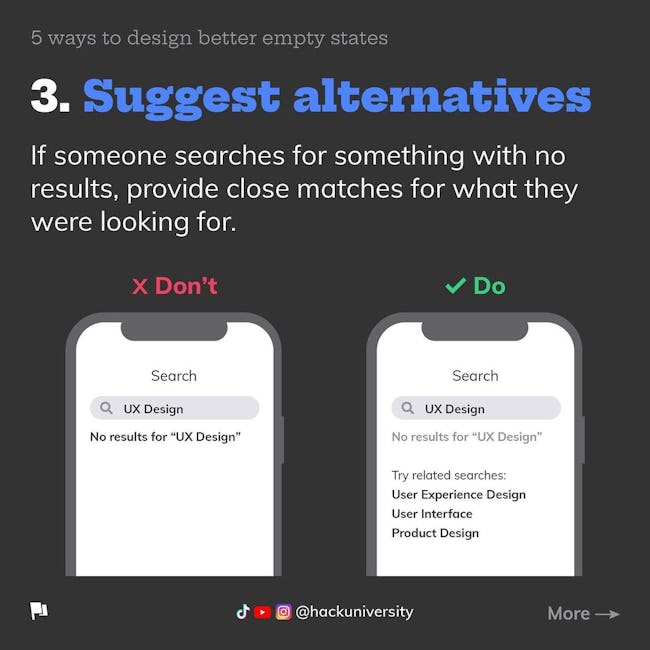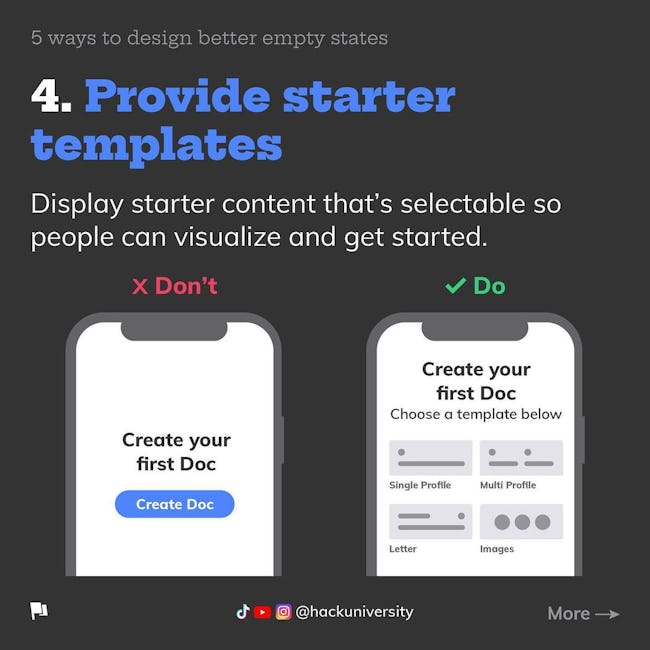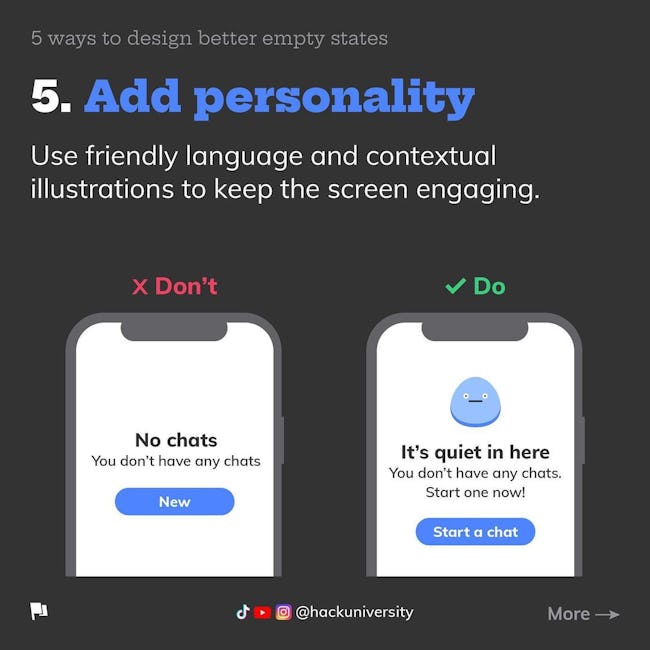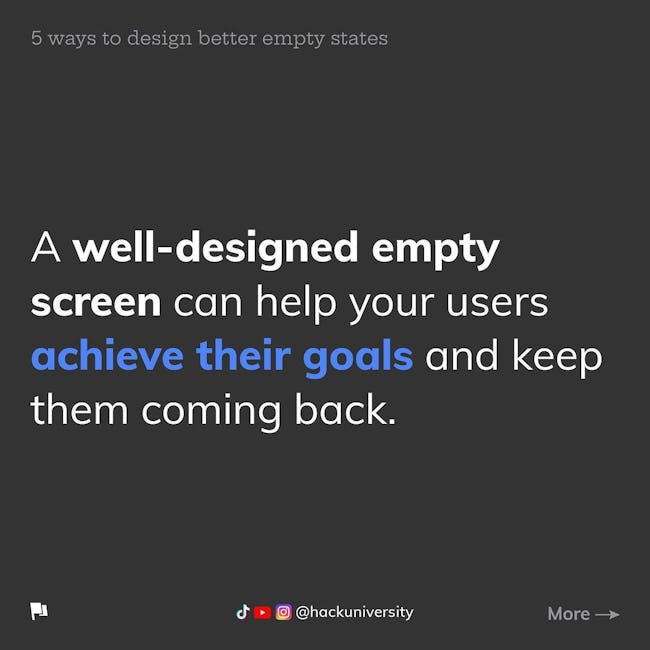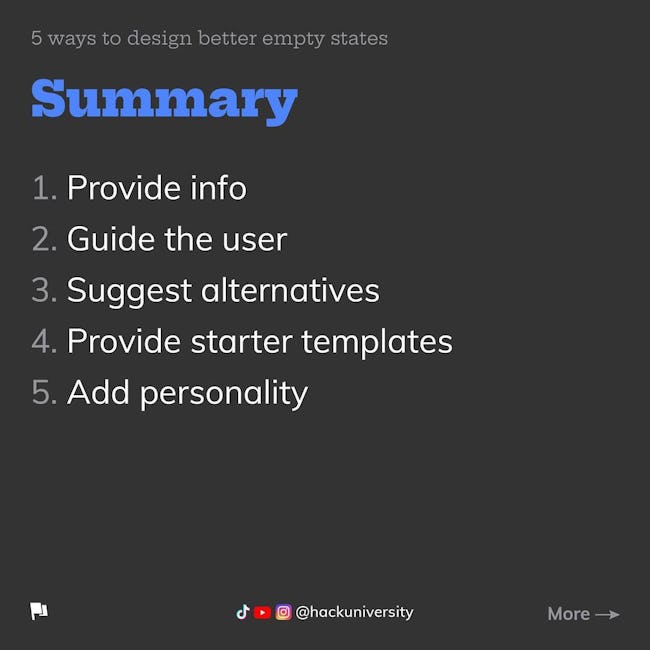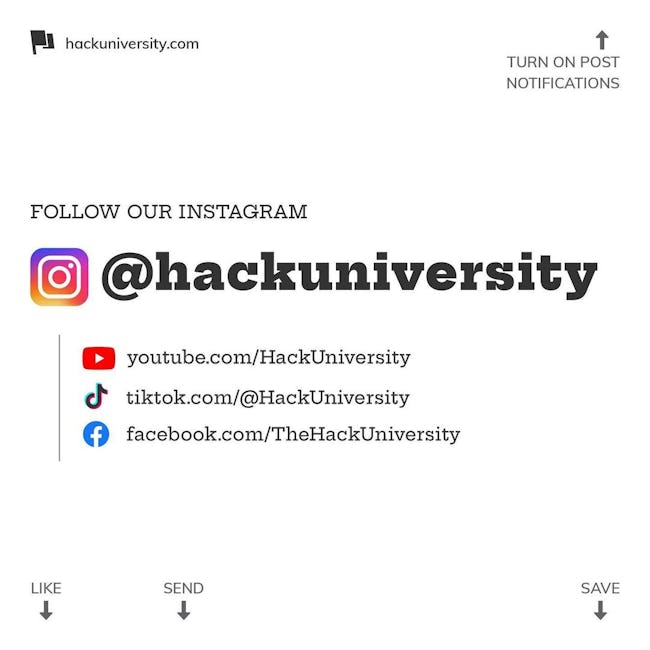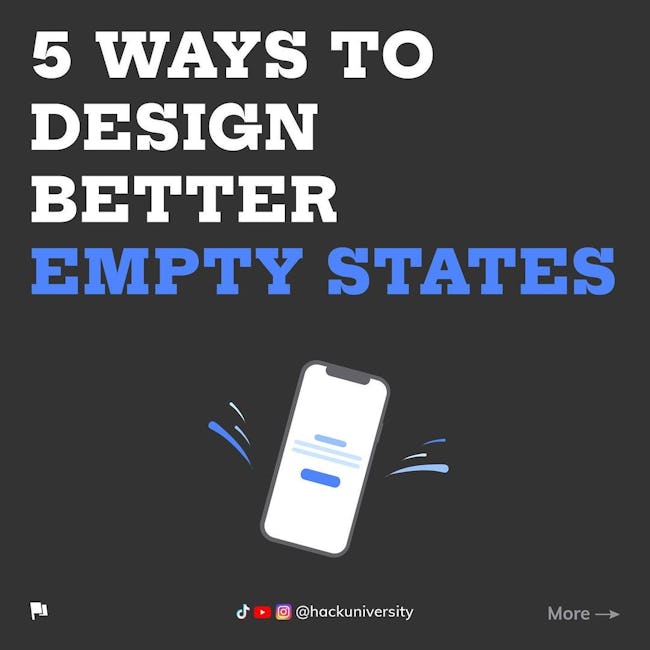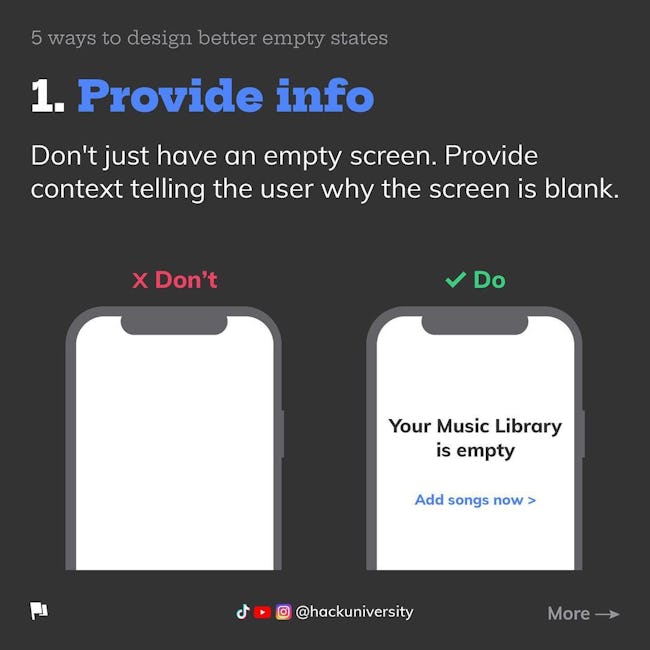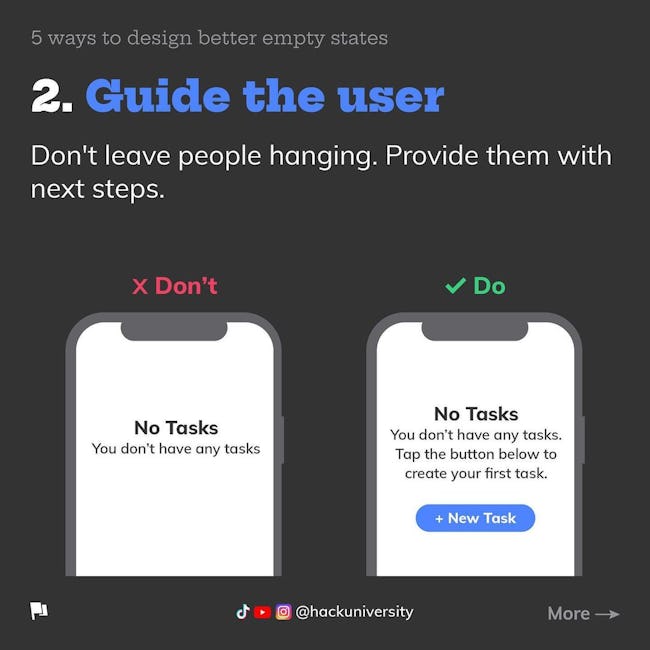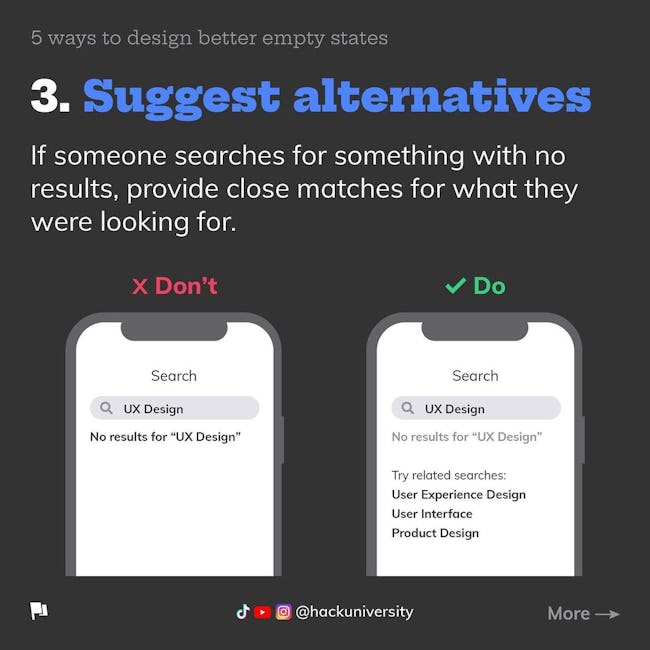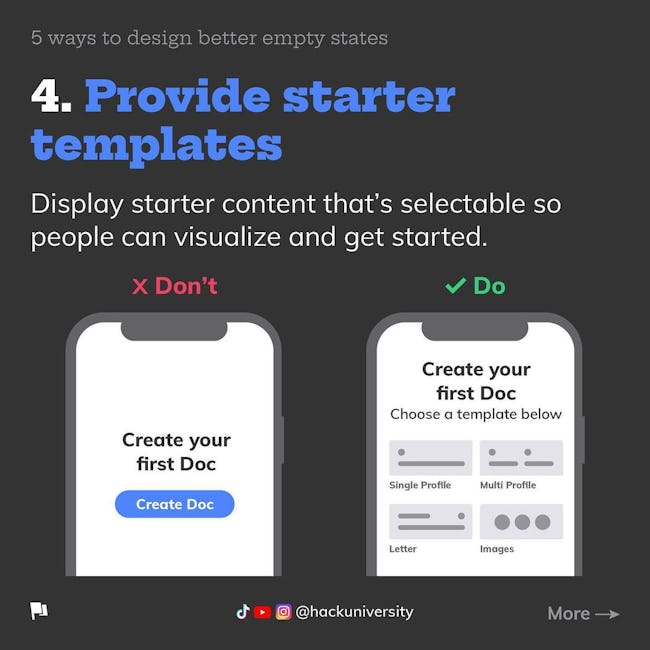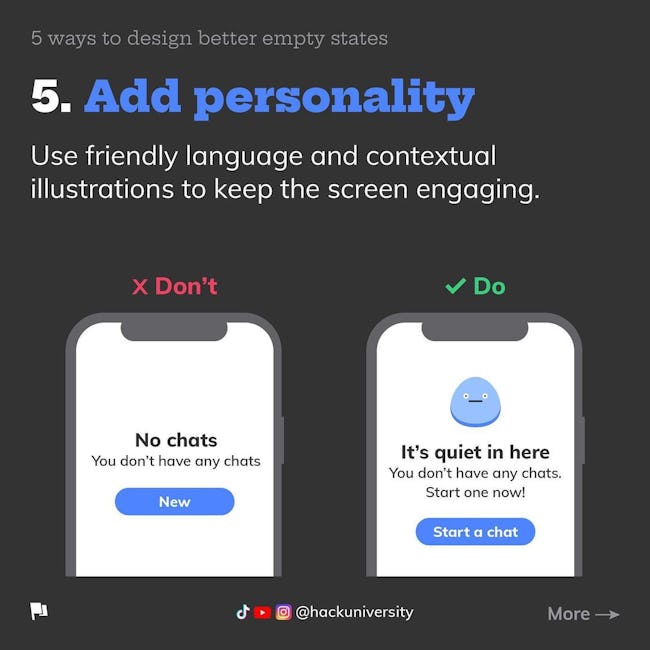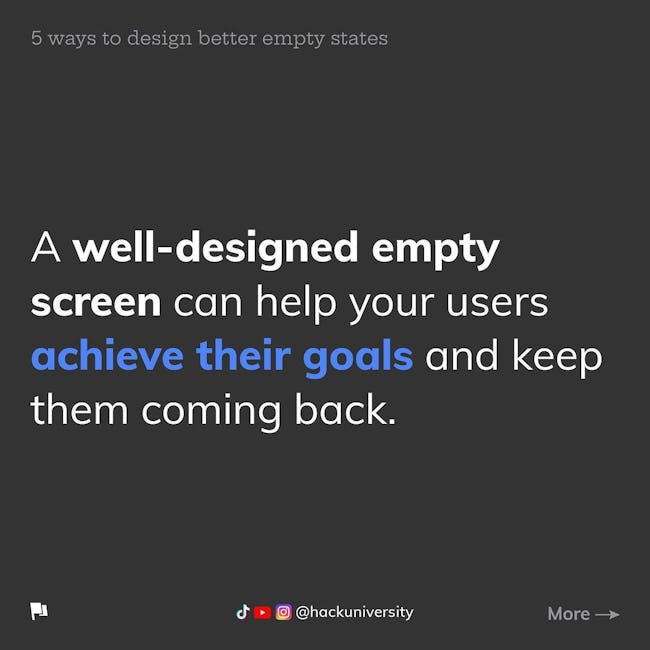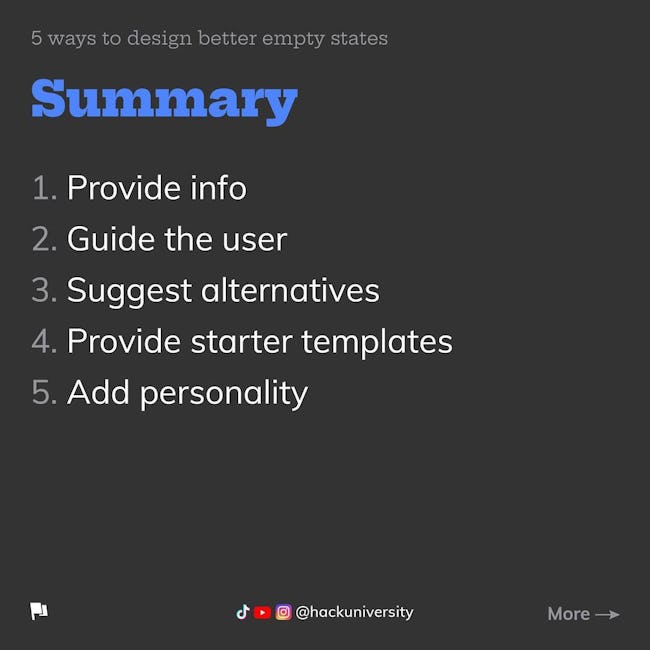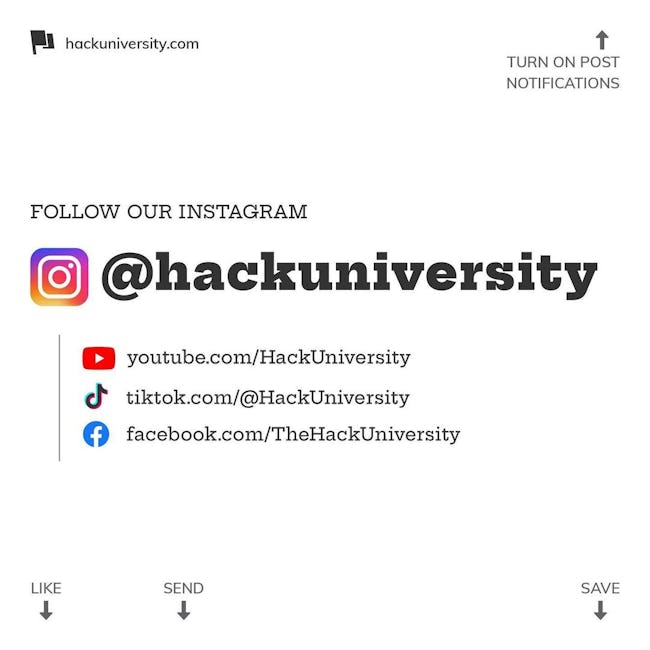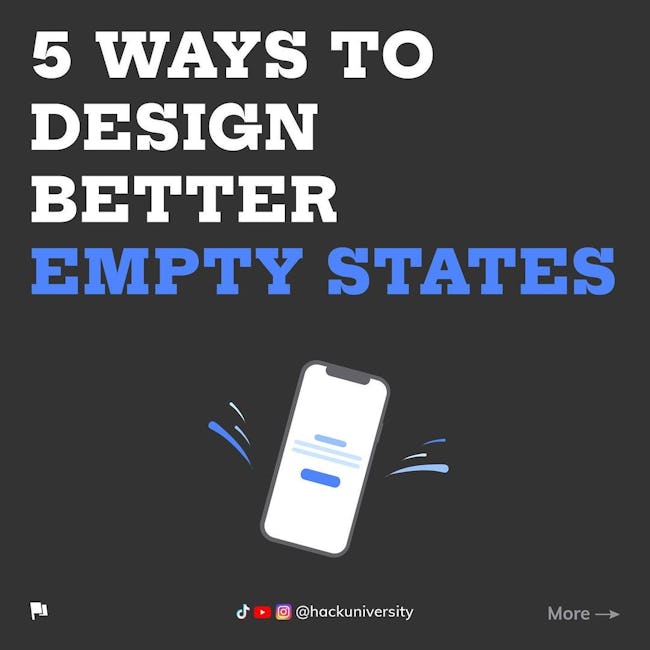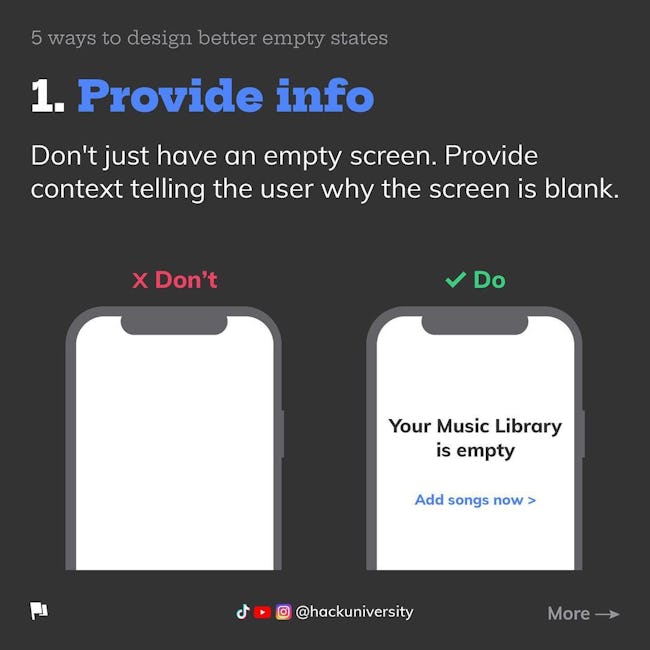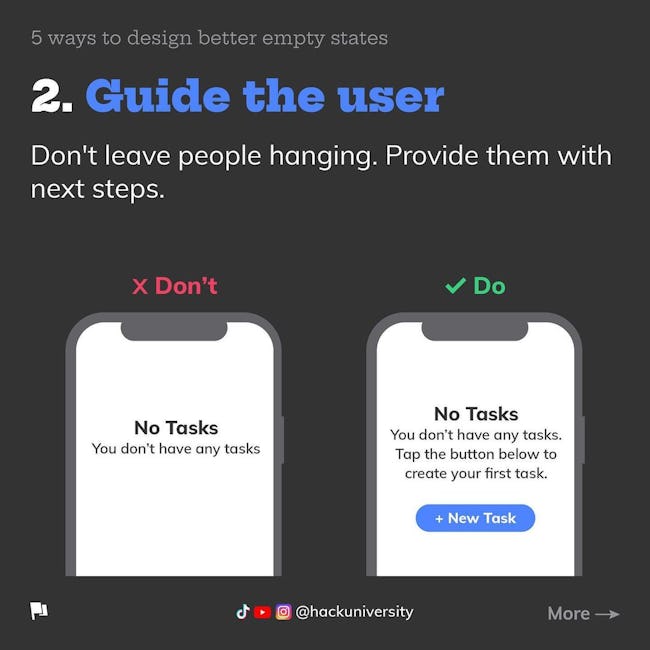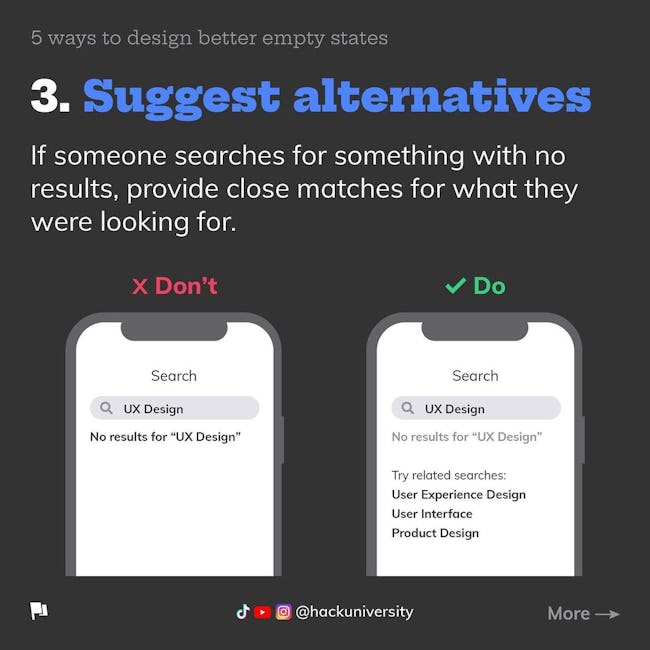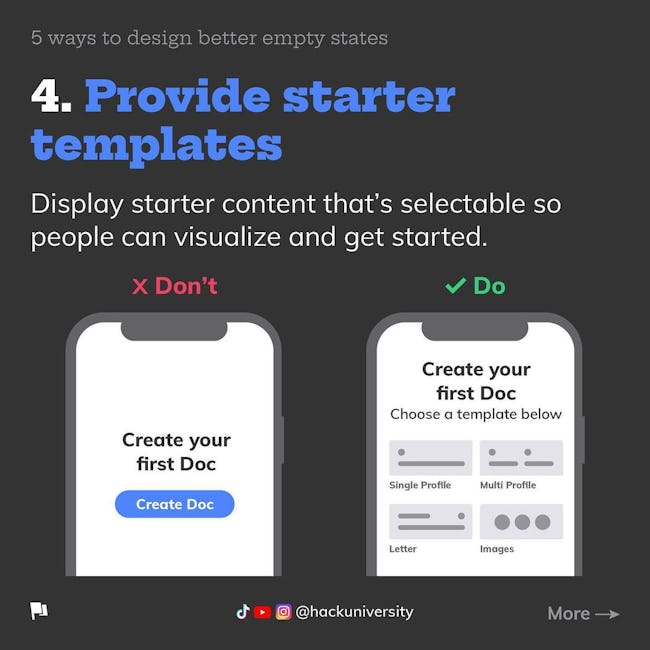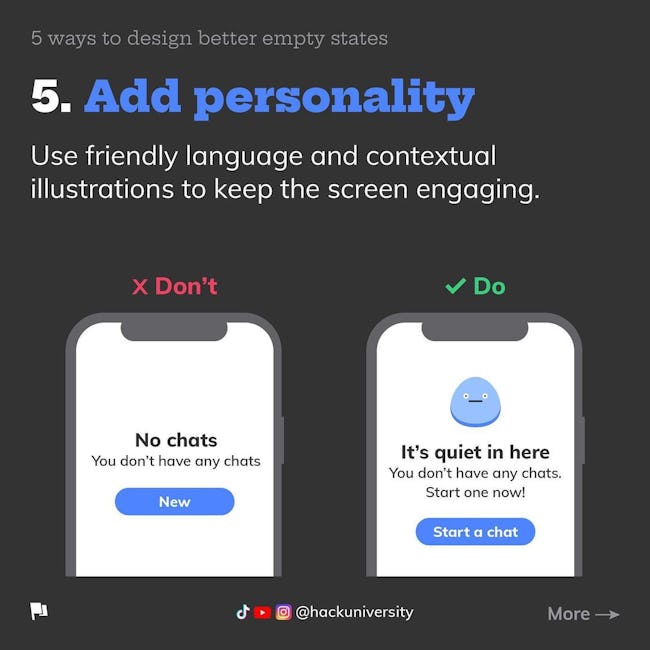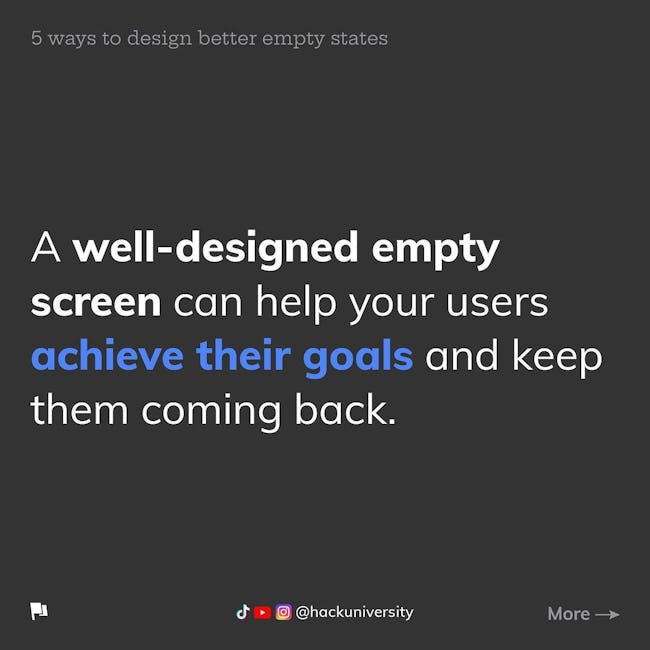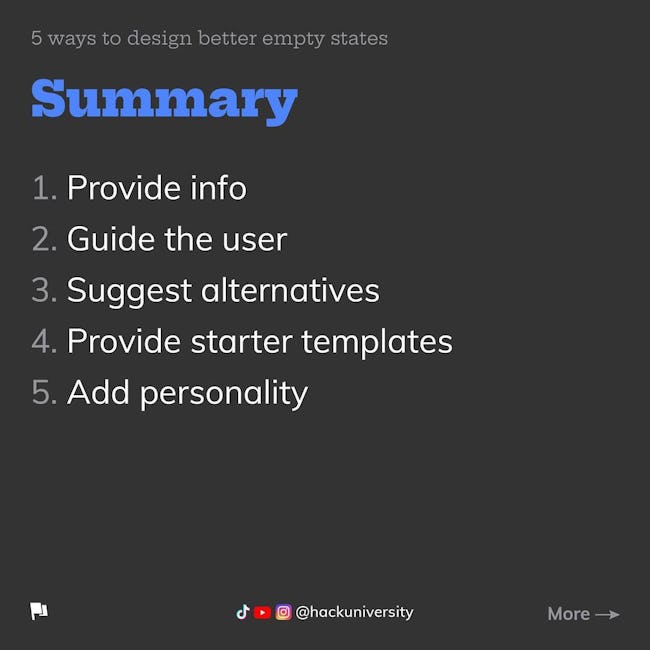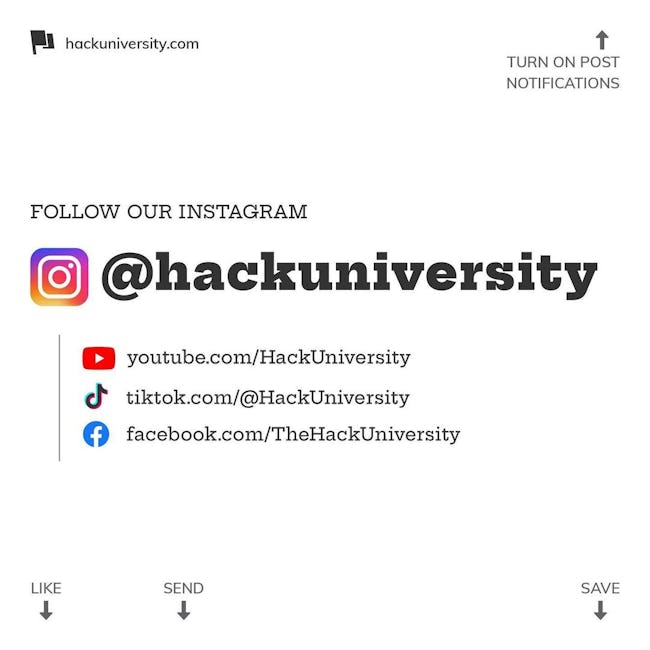 5 WAYS TO DESIGN BETTTER EMPTY STATES
1. Provide info
Don't just have an empty screen. Provide context telling the user why the screen is blank.
2. Guide the user
Don't leave people hanging. Provide them with next steps.
3. Suggest alternatives
If someone searches for something with no results, provide close matches for what they were looking for.
4. Provide starter templates
Display starter content that's selectable so people can visualize and get started.
5. Add personality
Use friendly language and contextual illustrations to keep the screen engaging.
A well-designed empty screen can help your users achieve their goals and keep them coming back.
SUMMARY
1. Provide info
2. Guide the user
3. Suggest alternatives
4. Provide starter templates
5. Add personality
More booklets by Hack University
More IT & Software booklets
Your recently viewed booklets
See all booklets