Booklet
5 Ways to Design Better Tables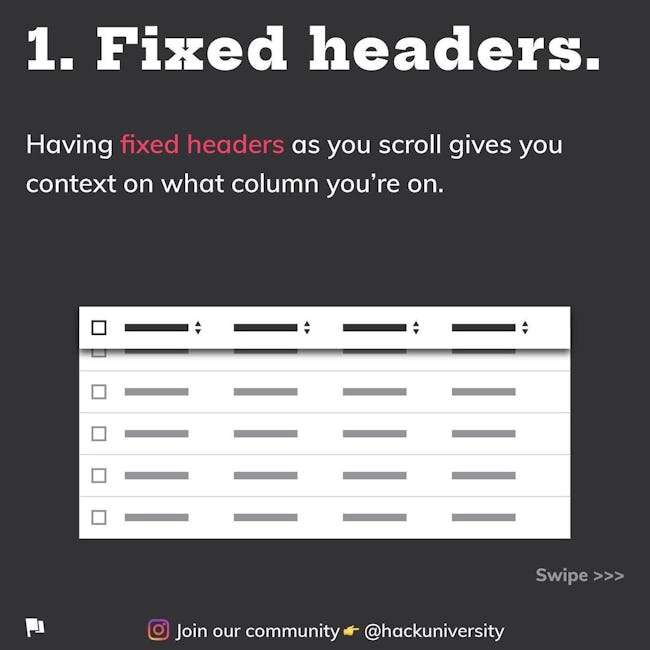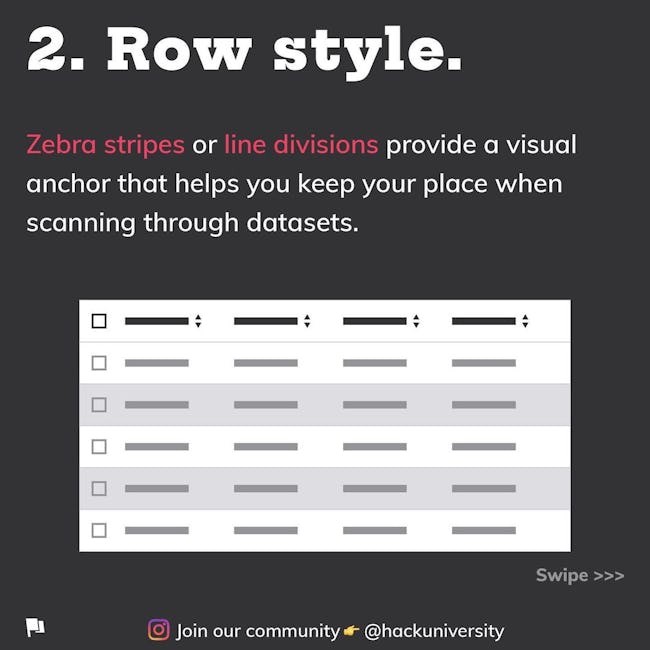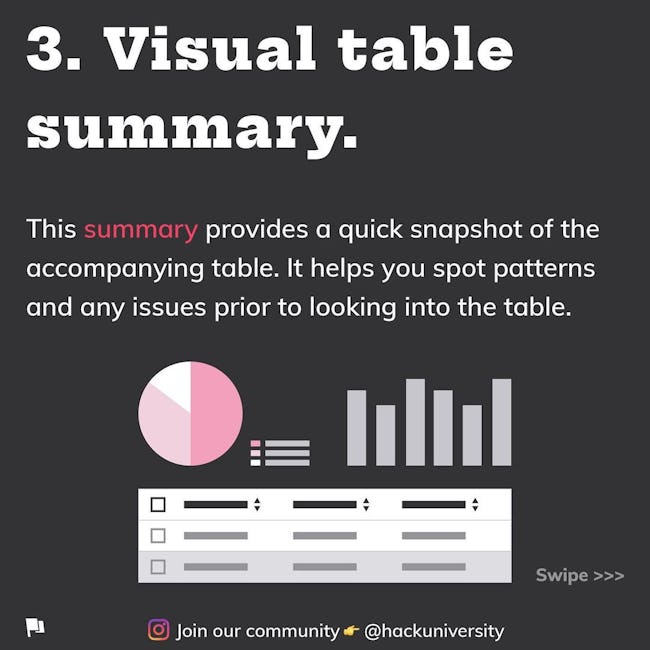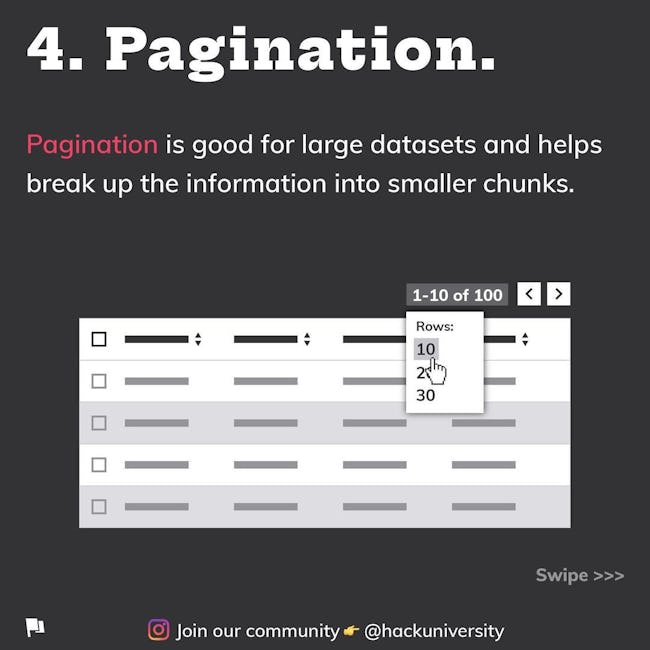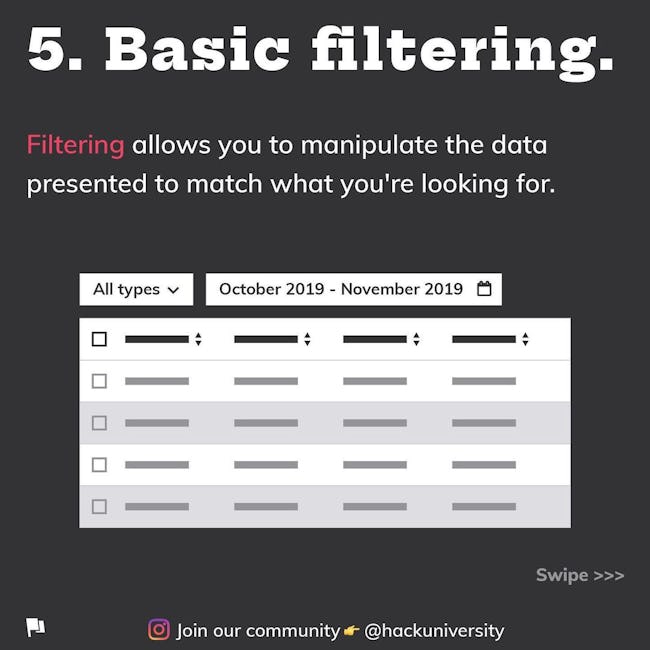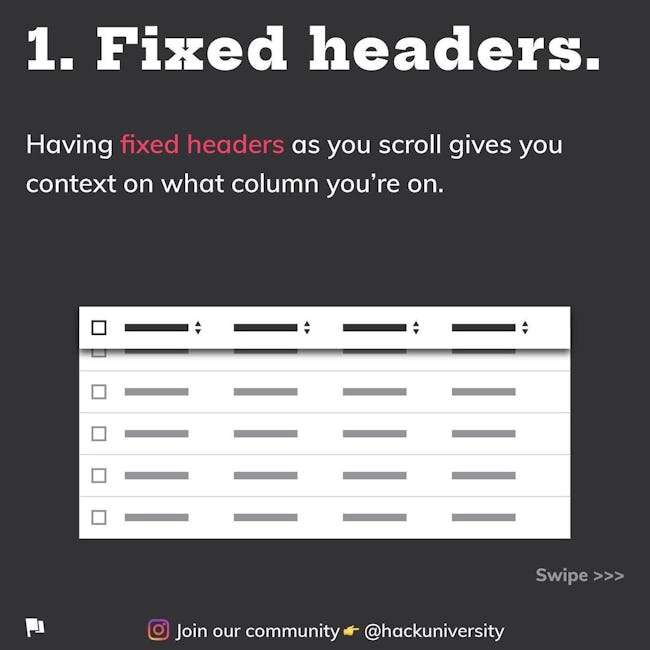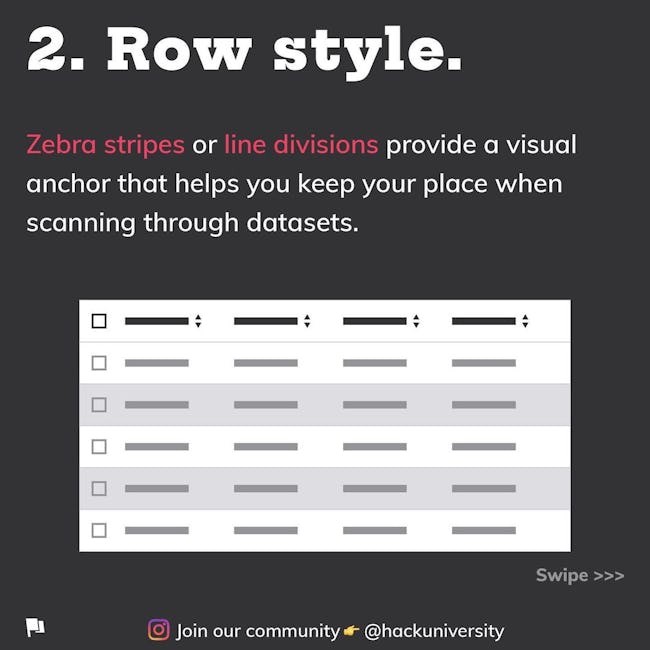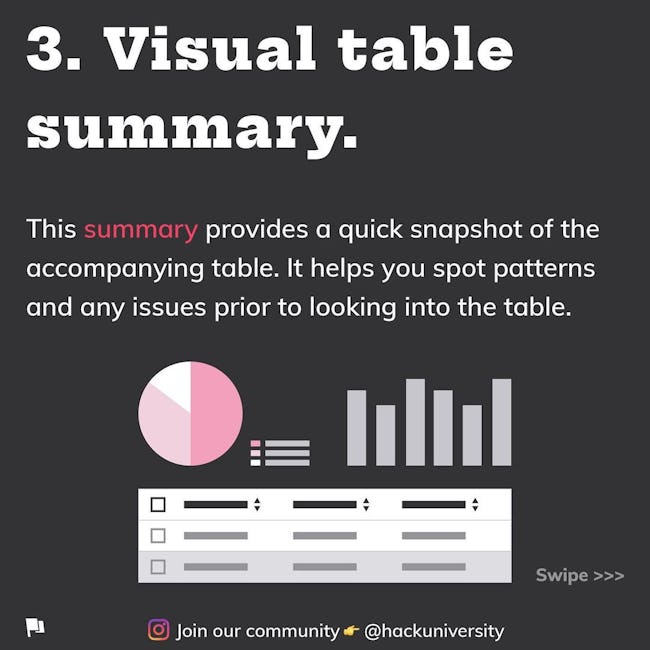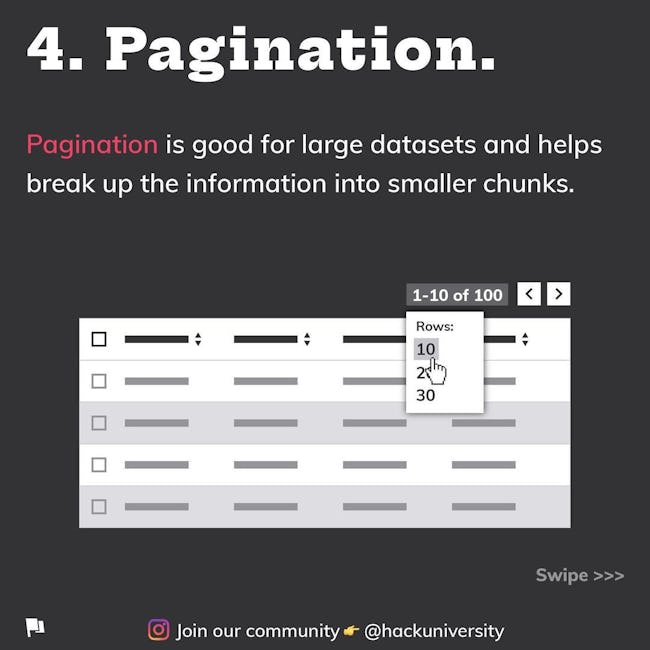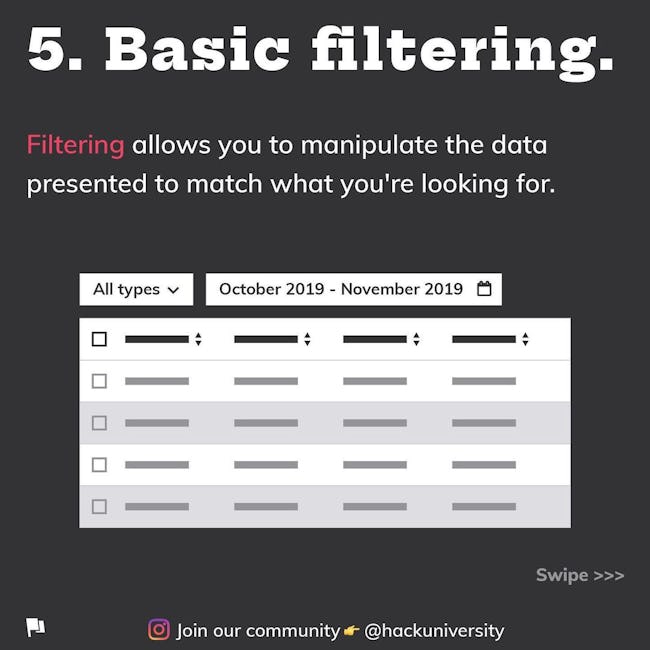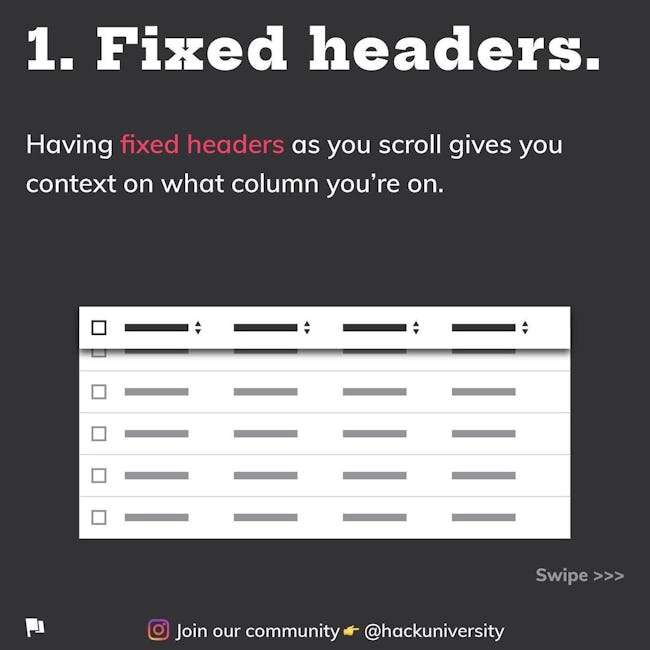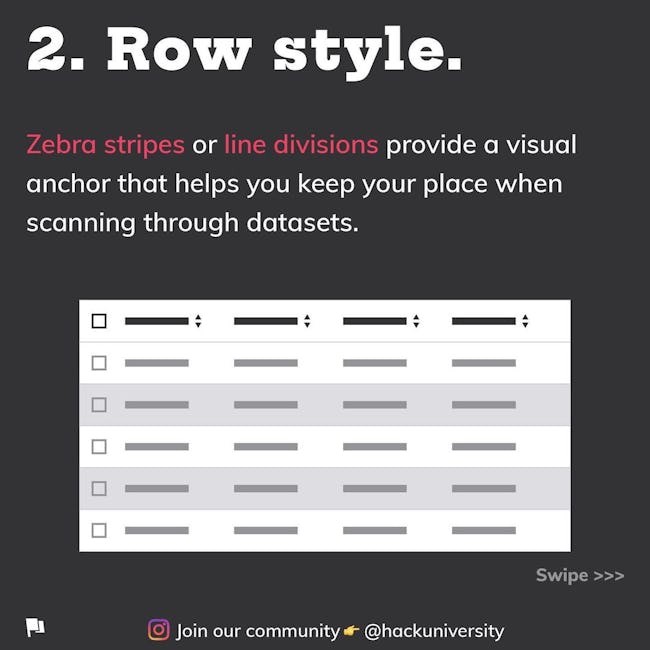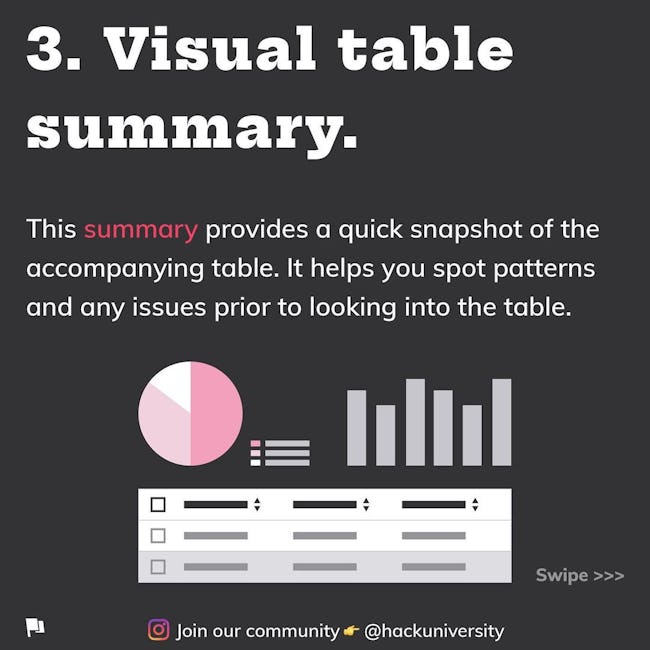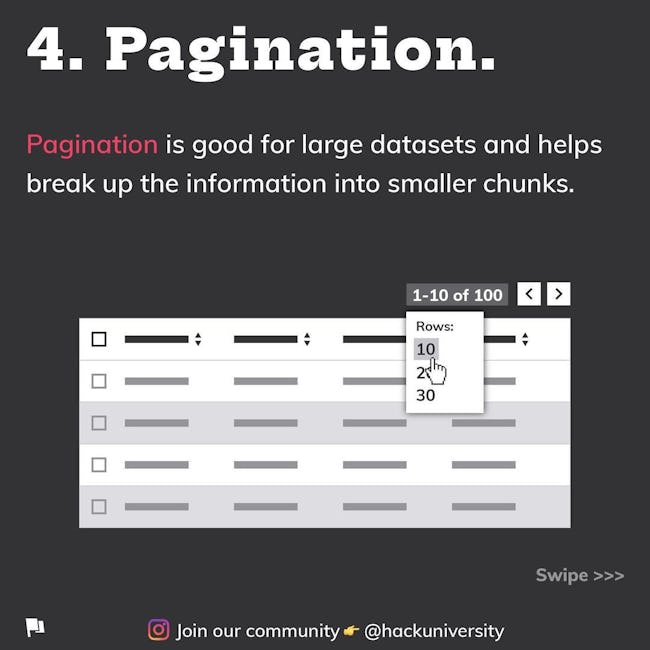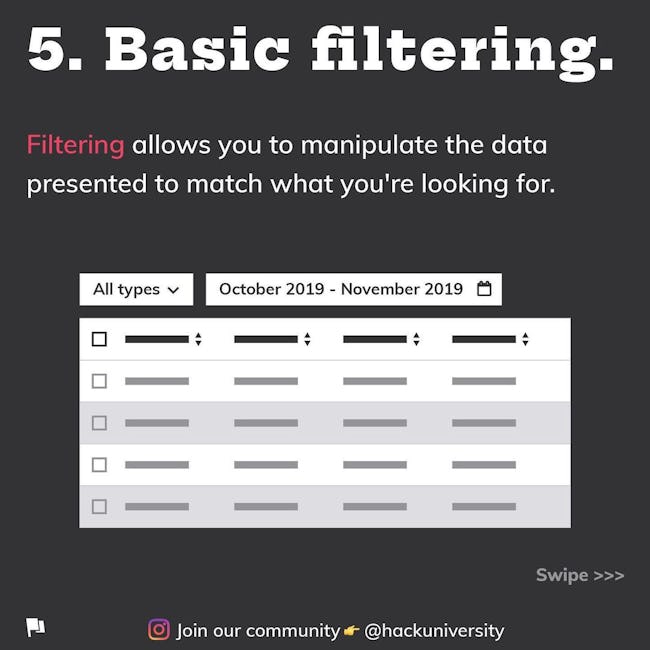 5 WAYS TO DESIGN BETTER TABLES
1. FIXED HEADERS
Having fixed headers as you scroll gives you context on what column you're on.
2. ROW STYLE
Zebra stripes or line divisions provide a visual anchor that helps you keep your place when scanning through datasets.
3. VISUAL TABLE SUMMARY
The summary provides a quick snapshot of the accompanying table. It helps you spot patterns and any issues prior to looking into the table.
4. PAGINATION
Pagination is good for large datasets and helps break up the information into smaller chunks.
5. BASIC FILTERING
Filtering allows you to manipulate the data presented to match what you're looking for.
More booklets by Hack University
More IT & Software booklets
Your recently viewed booklets
See all booklets