Booklet
5 types of UX Workshops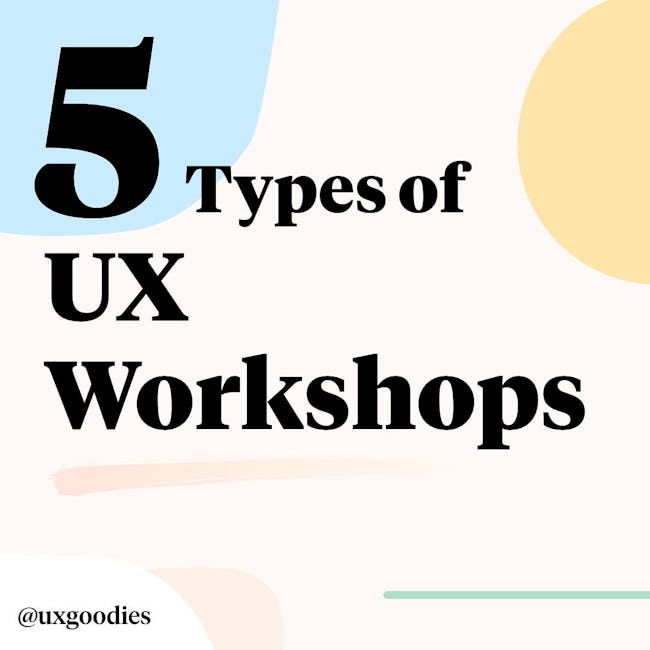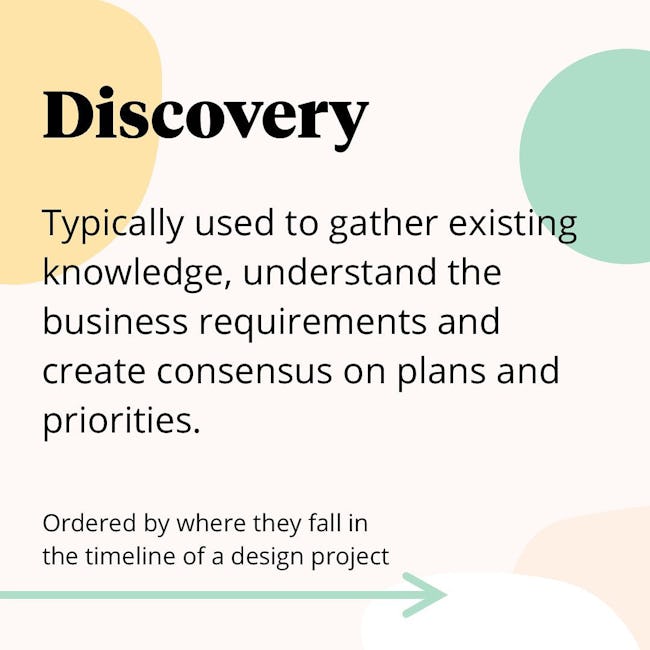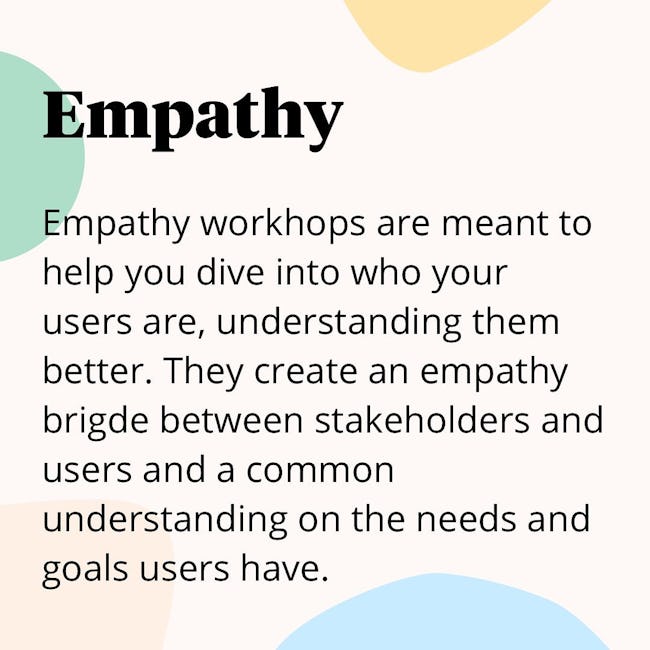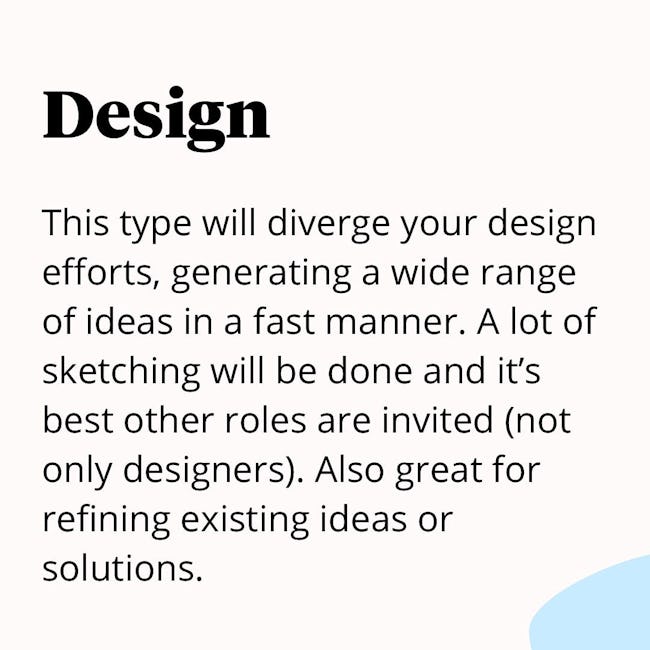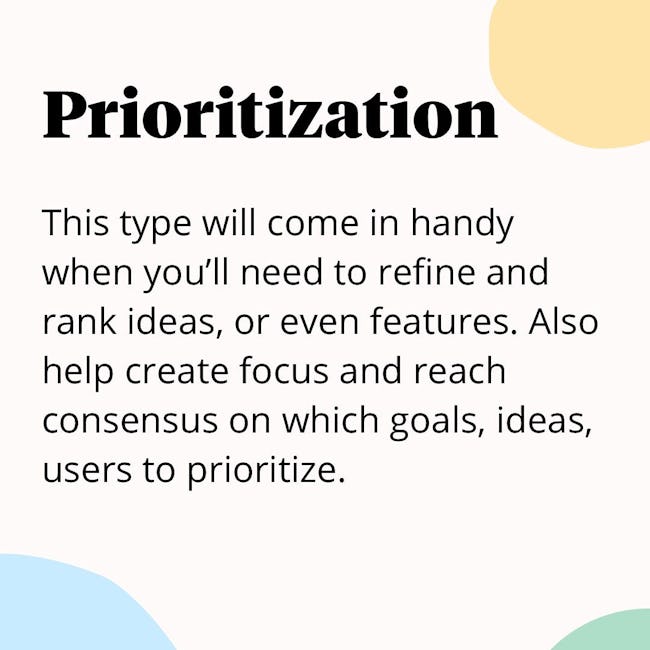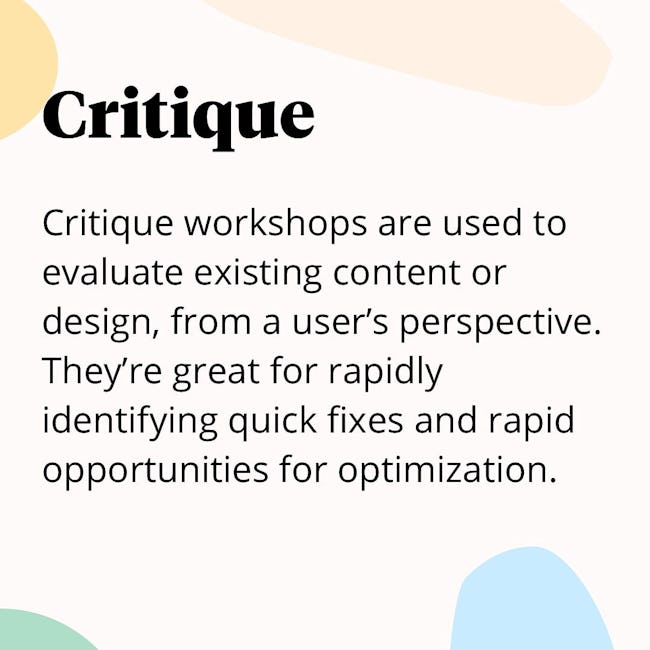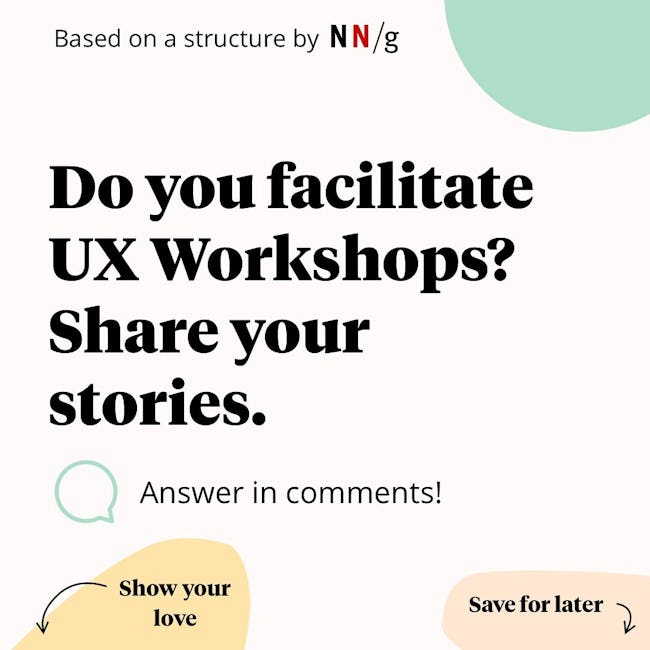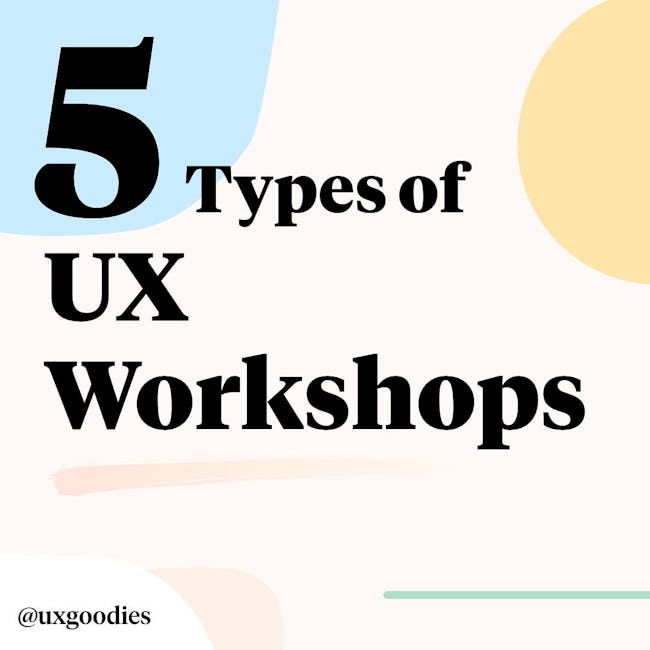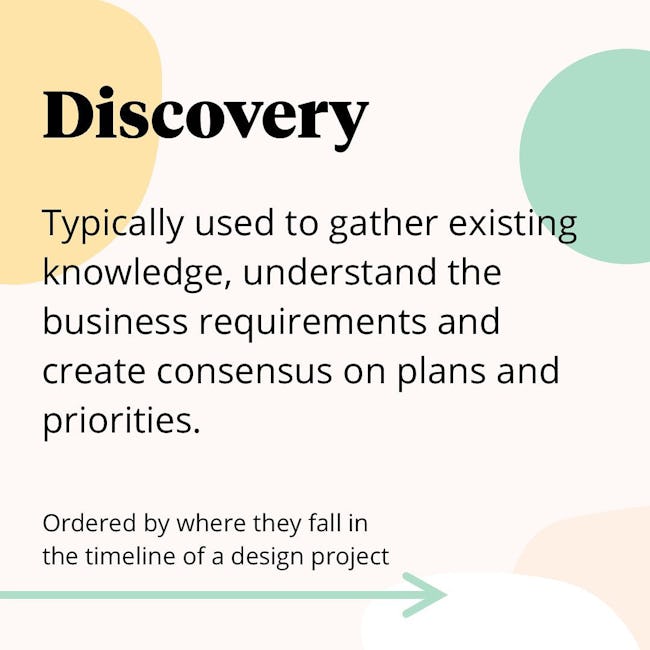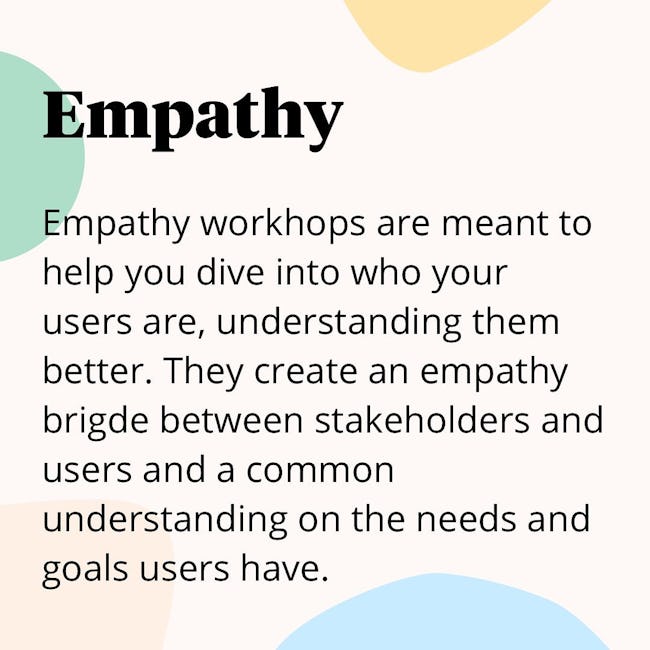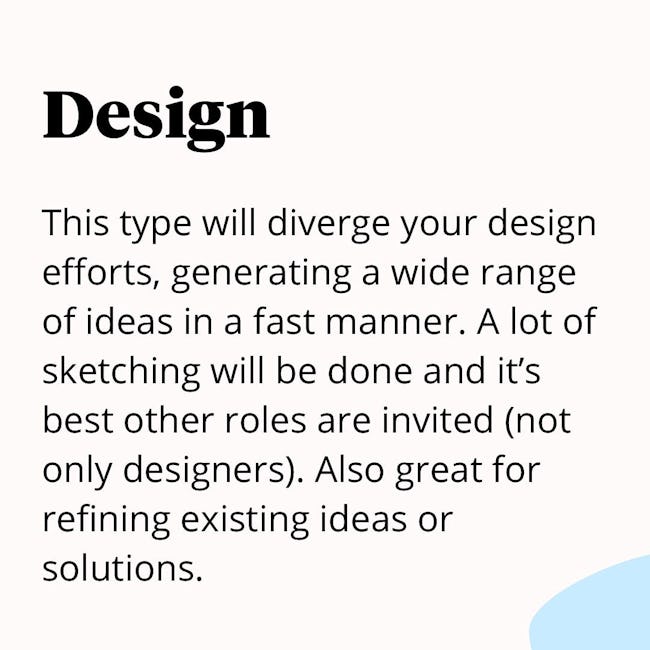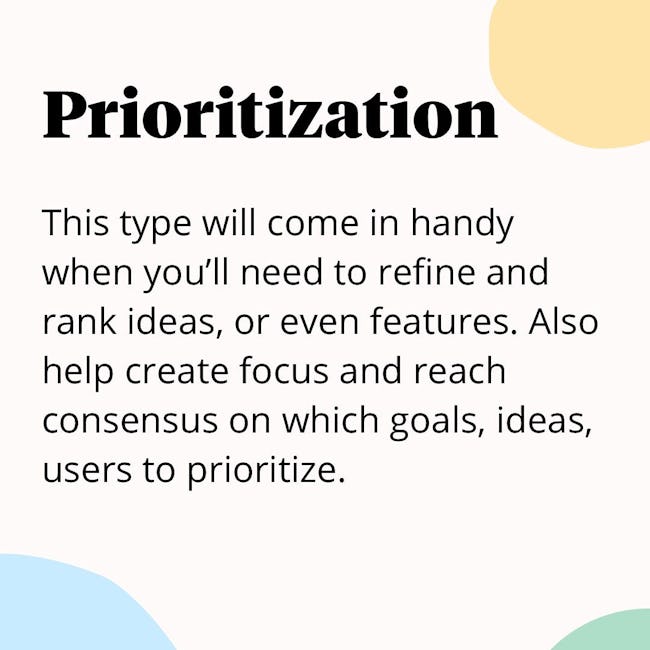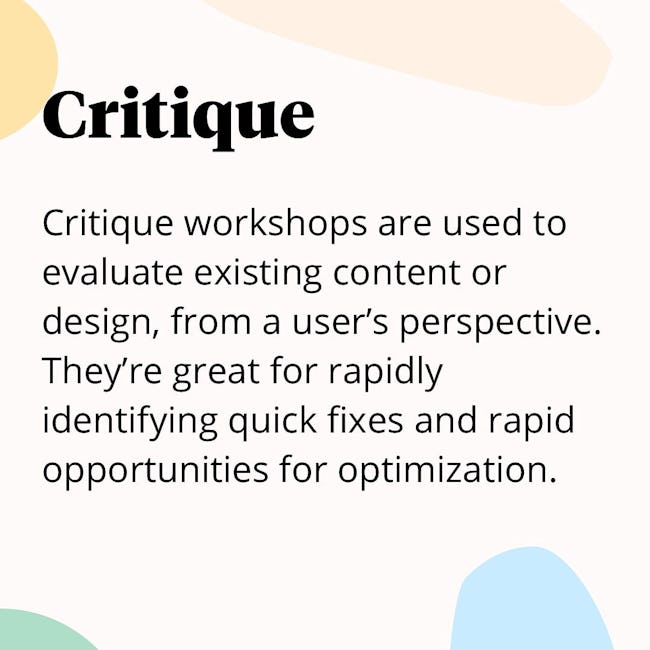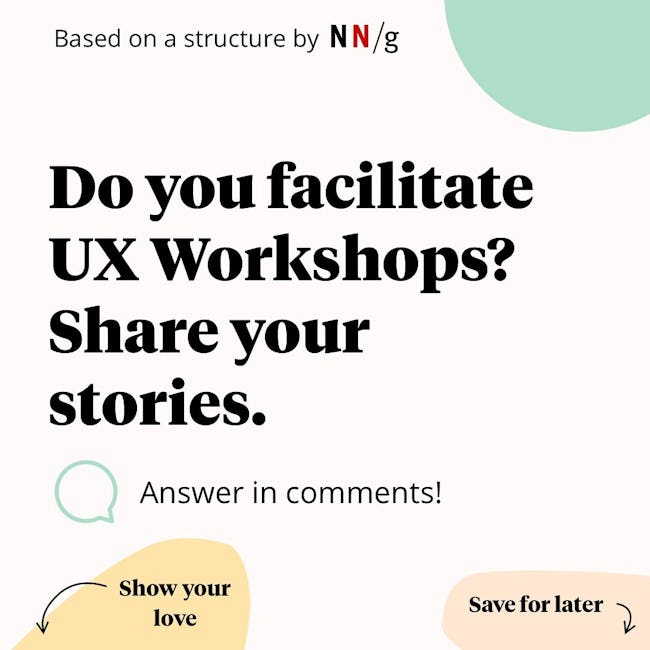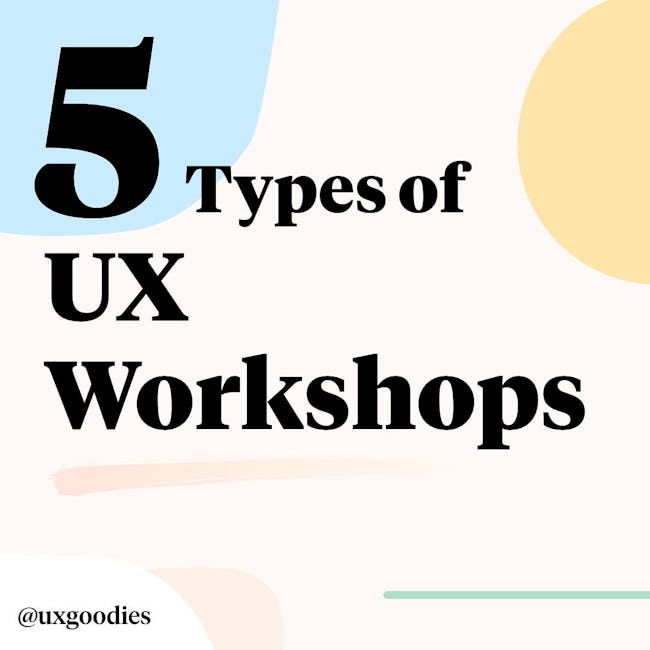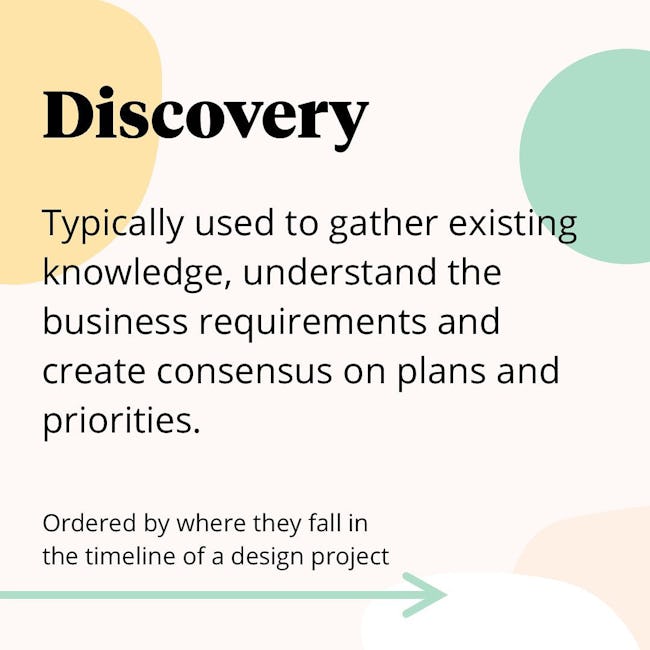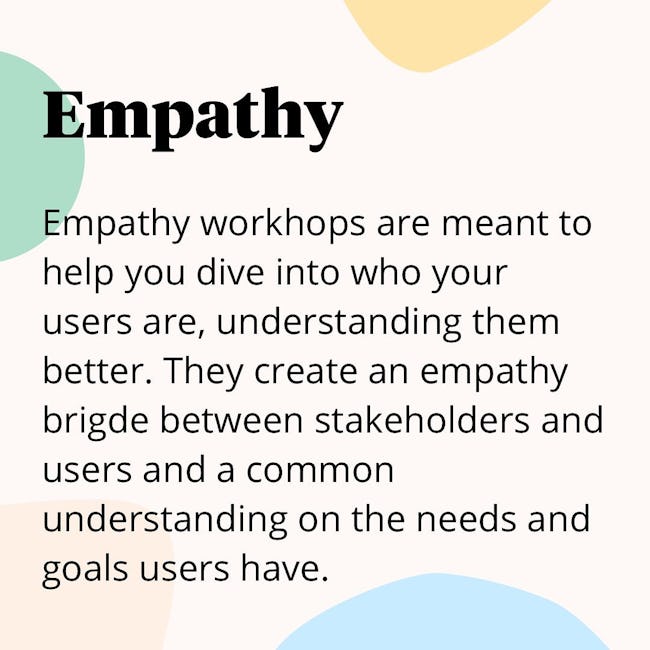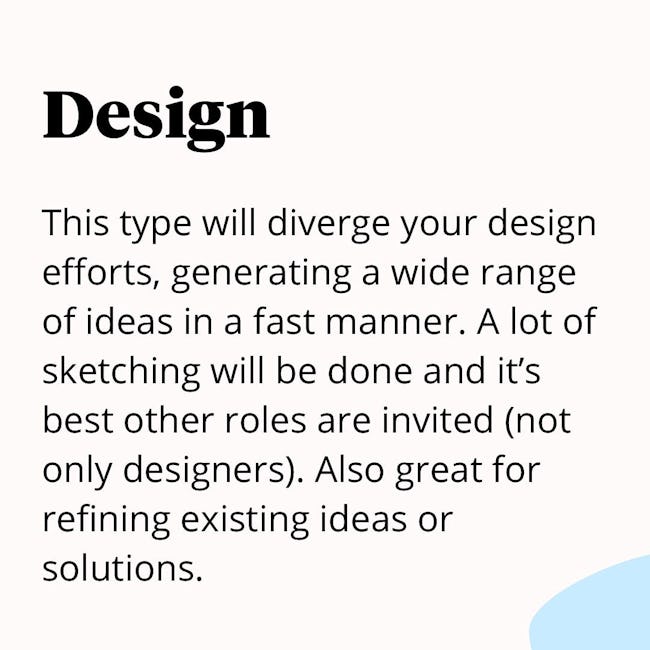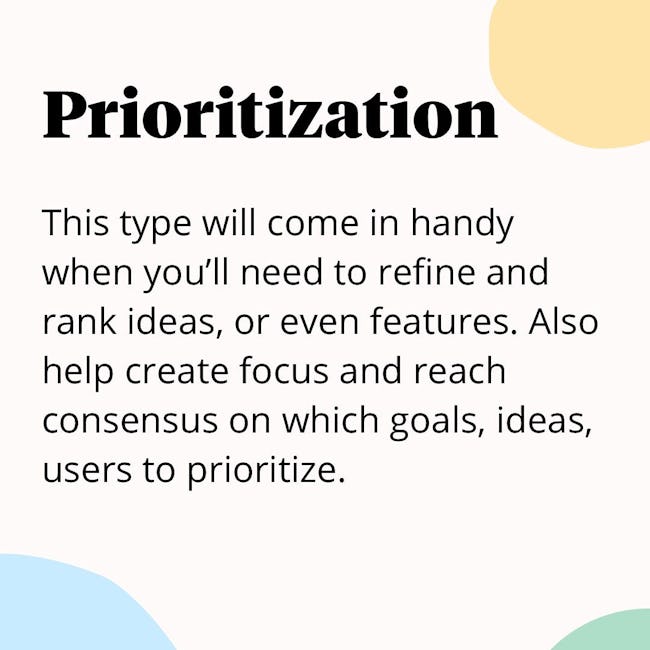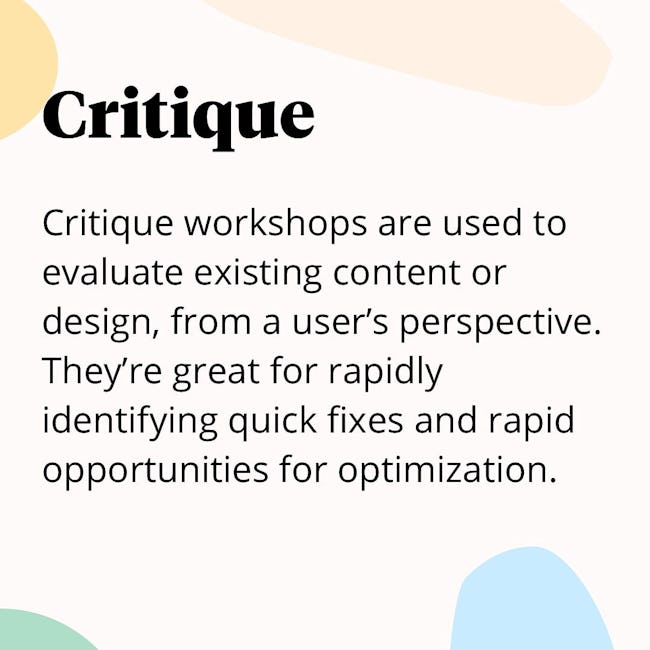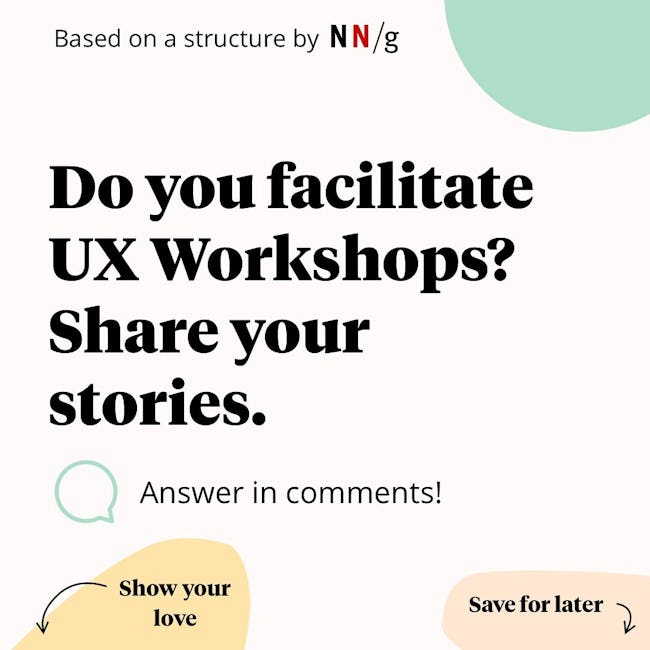 5 types of UX Workshops
Discovery
Typically used to gather existing knowledge, understand the business requirements and create consensus on plans and priorities. Ordered by where they fall in the timeline of a design project
Empathy
Empathy workhops are meant to help you dive into who your users are, understanding them better. They create an empathy brigde between stakeholders and users and a common understanding on the needs and goals users have.
Design
This type will diverge your design efforts, generating a wide range of ideas in a fast manner. A lot of sketching will be done and it's best other roles are invited (not only designers). Also great for refining existing ideas or solutions.
Prioritization
This type will come in handy when you'll need to refine and rank ideas, or even features. Also help create focus and reach consensus on which goals, ideas, users to prioritize.
Critique
Critique workshops are used to evaluate existing content or design, from a user's perspective. They're great for rapidly identifying quick fixes and rapid opportunities for optimization.
More booklets by Ioana Adriana Teleanu
More Design booklets
Your recently viewed booklets
See all booklets