Booklet
5 Tools Ux Designers Must Use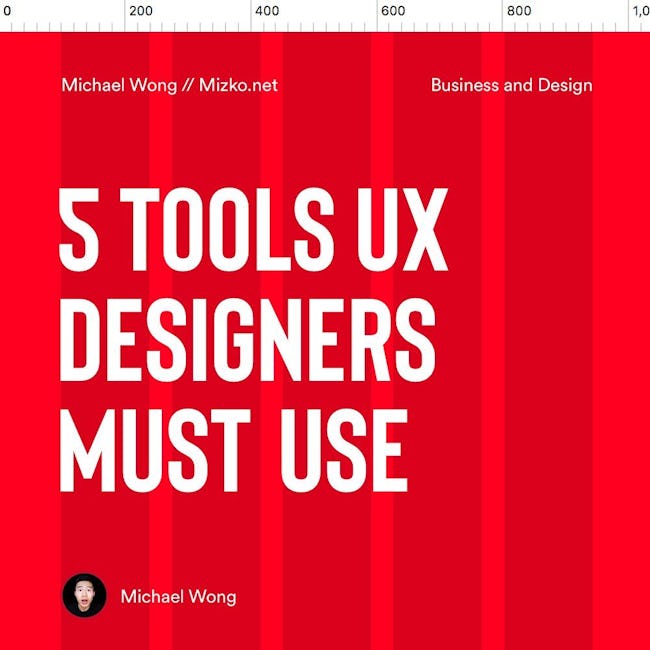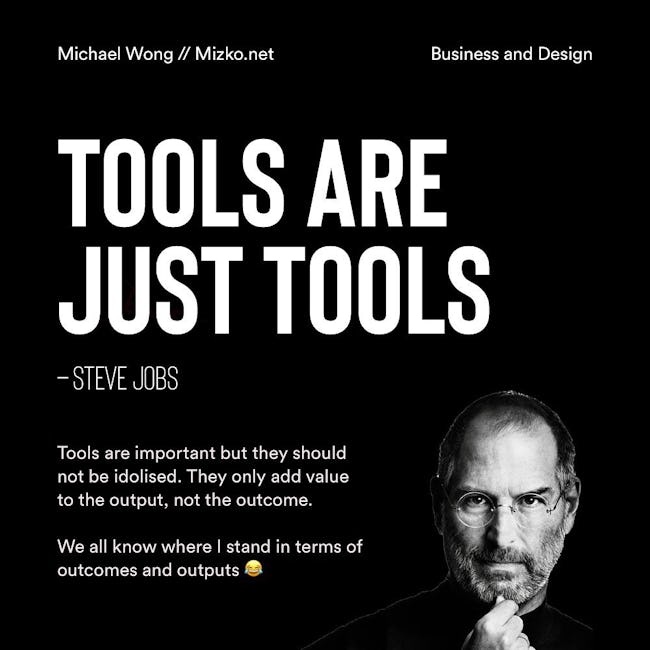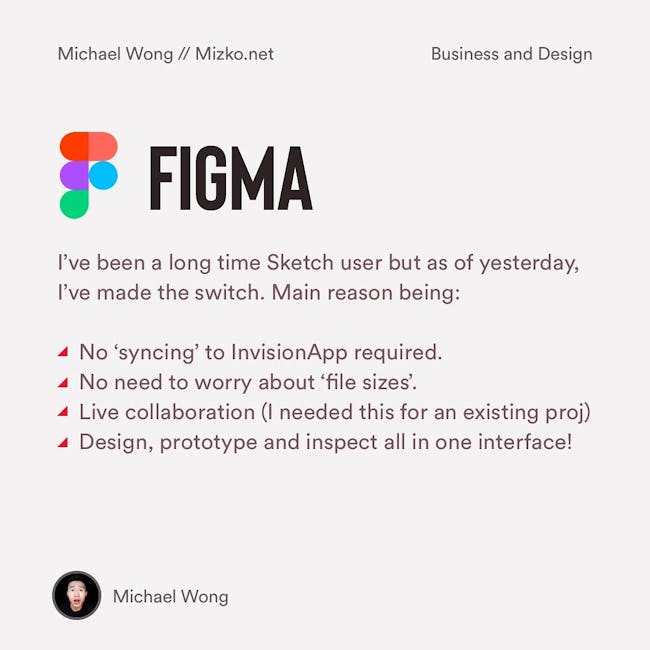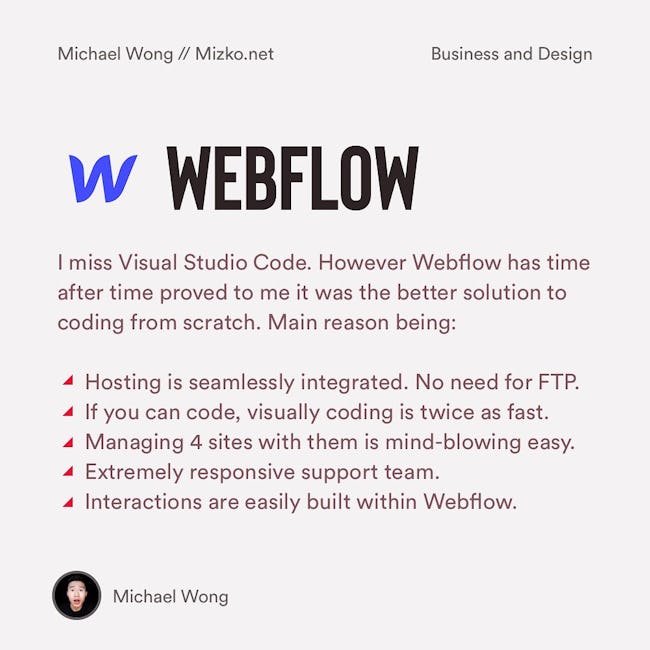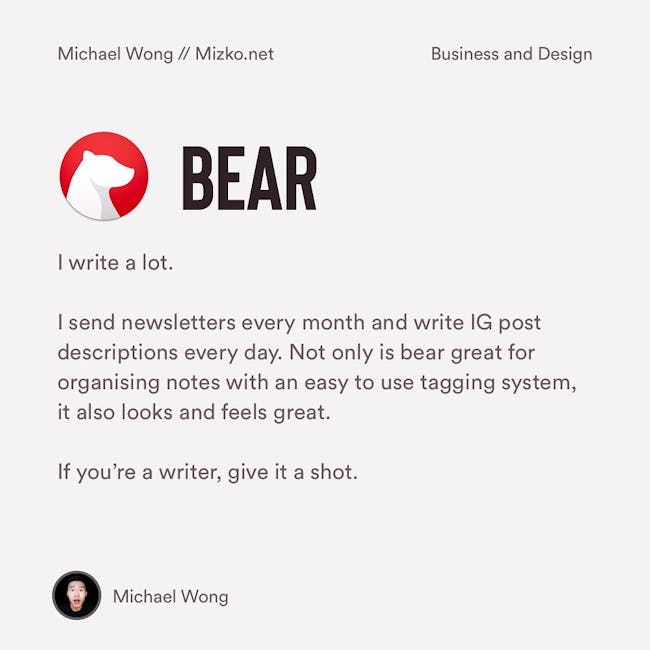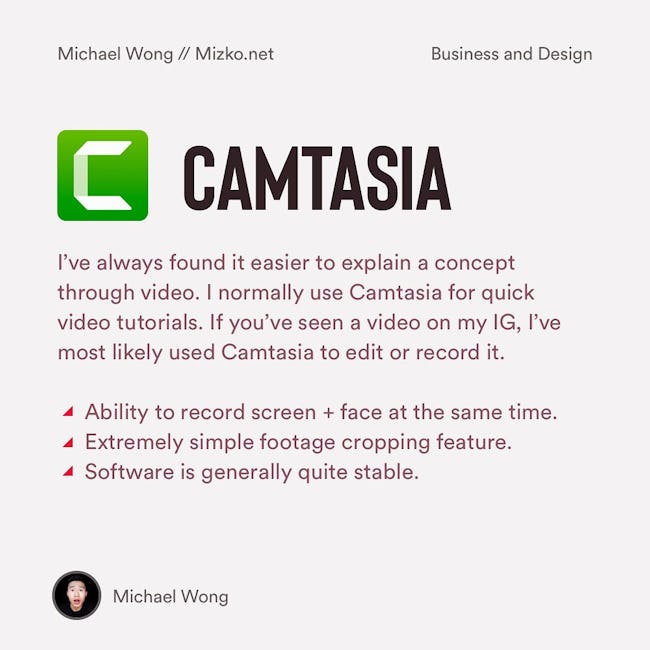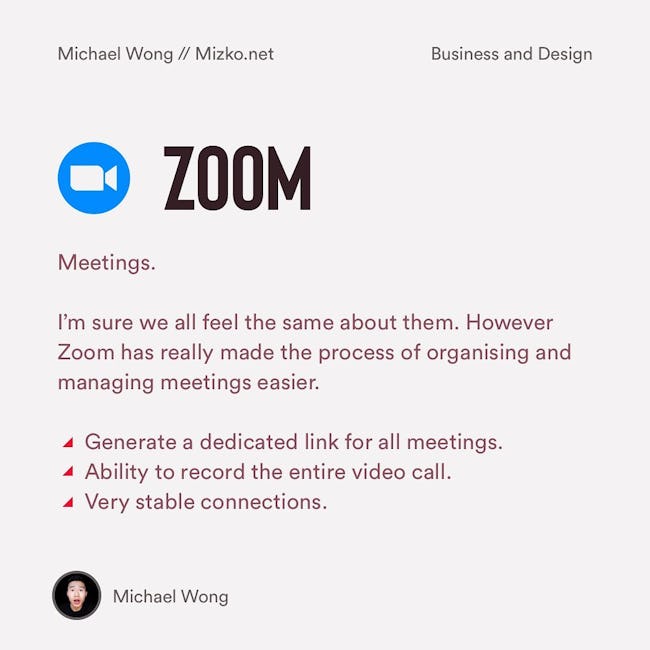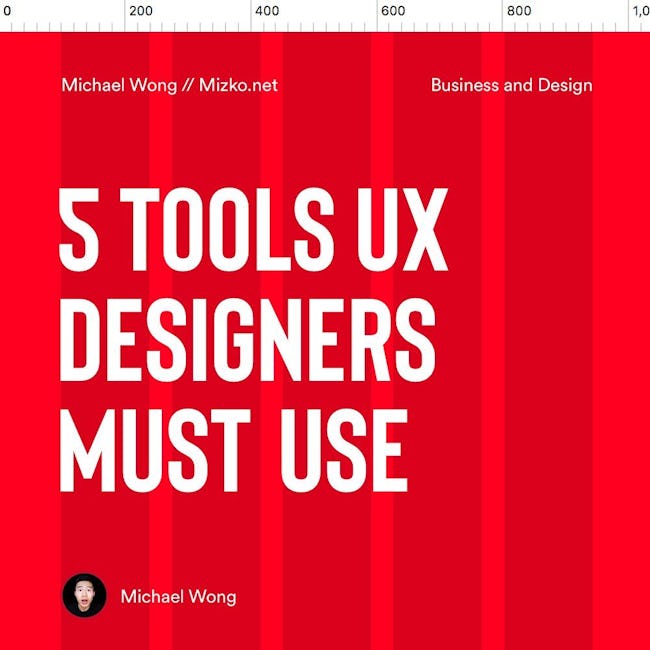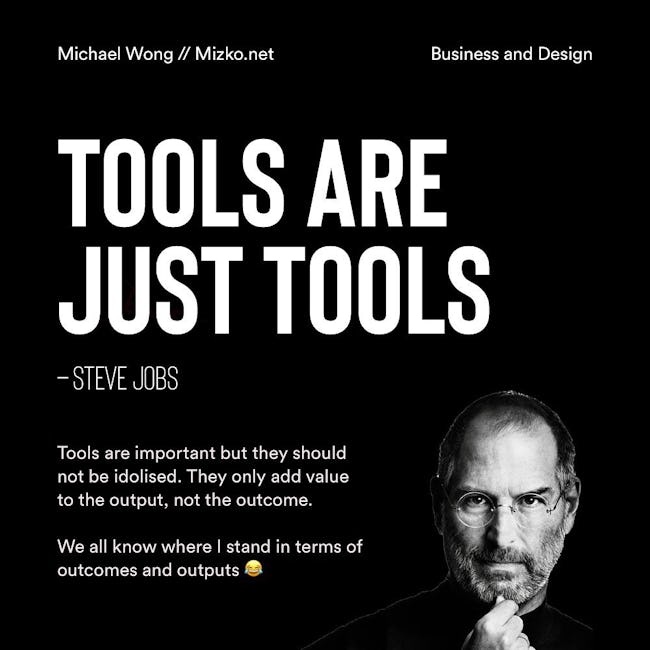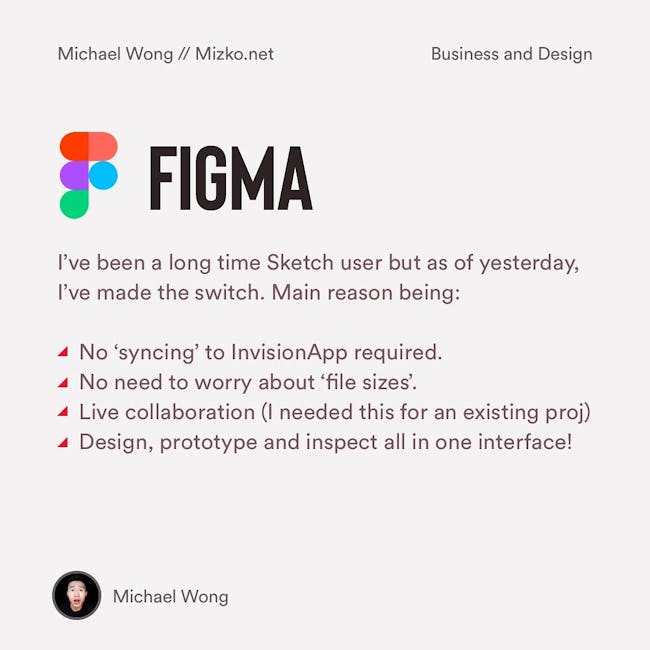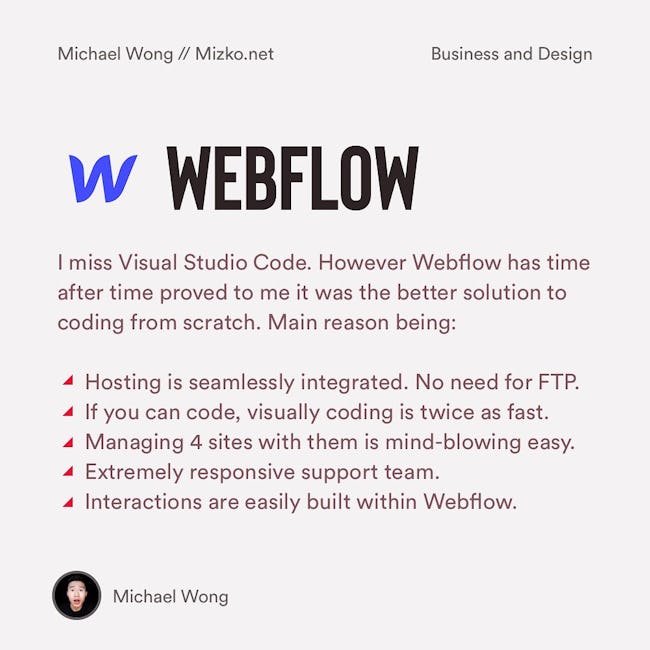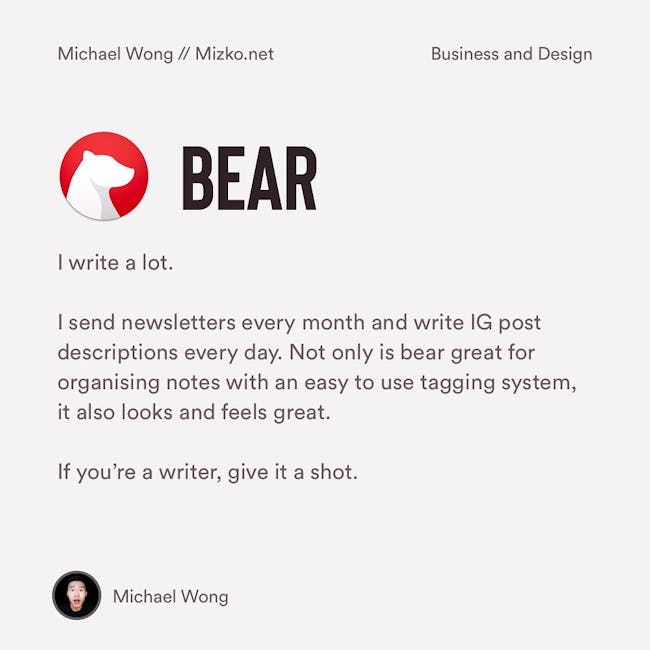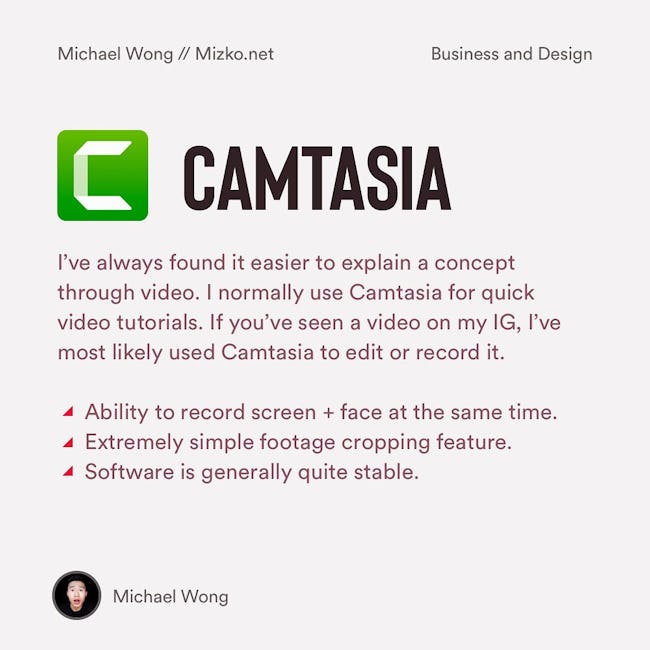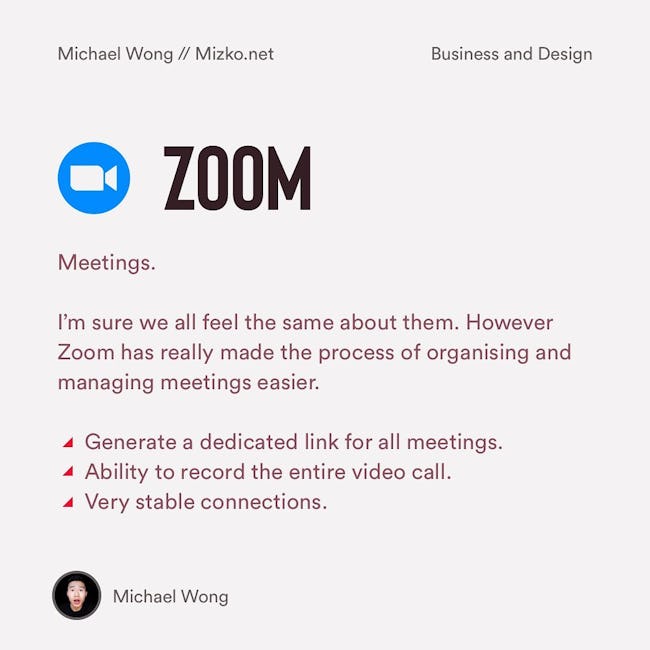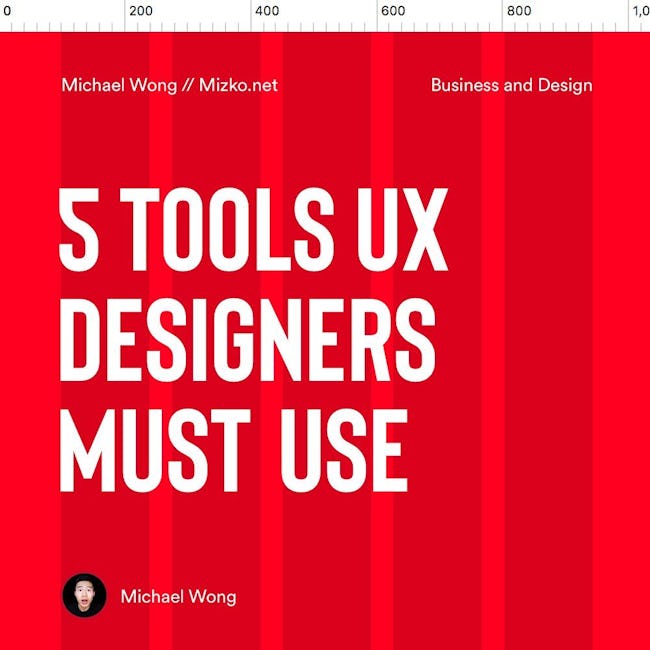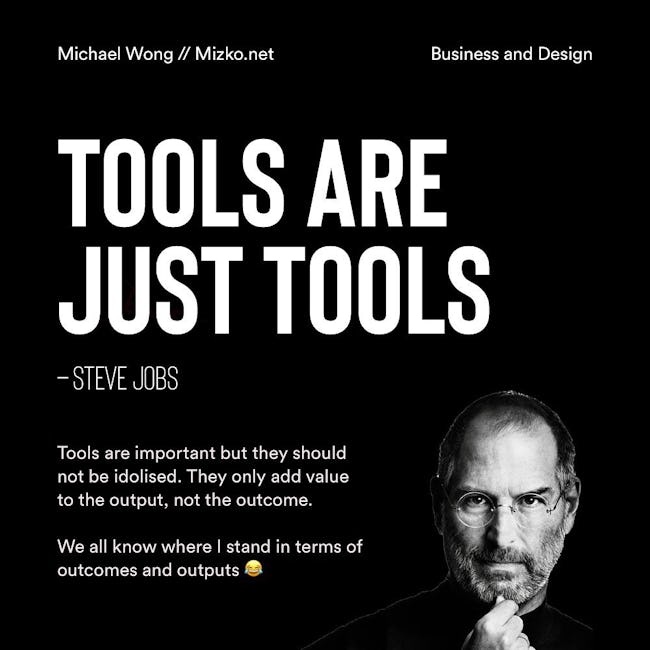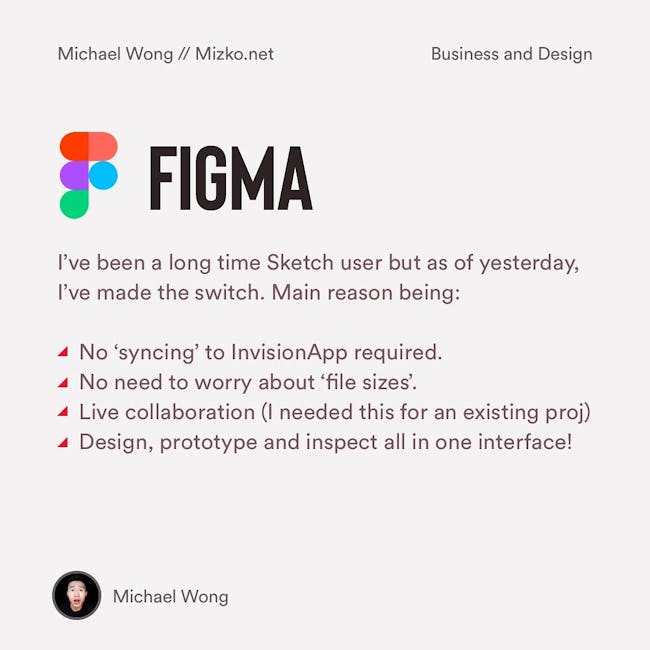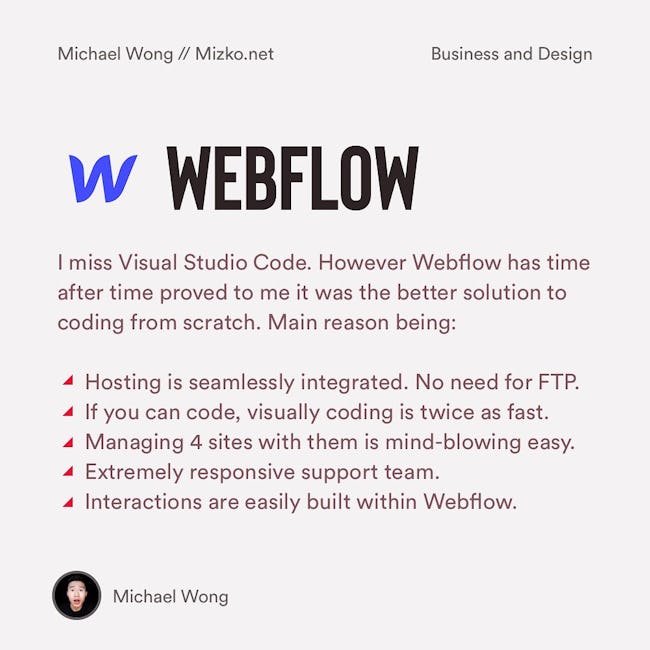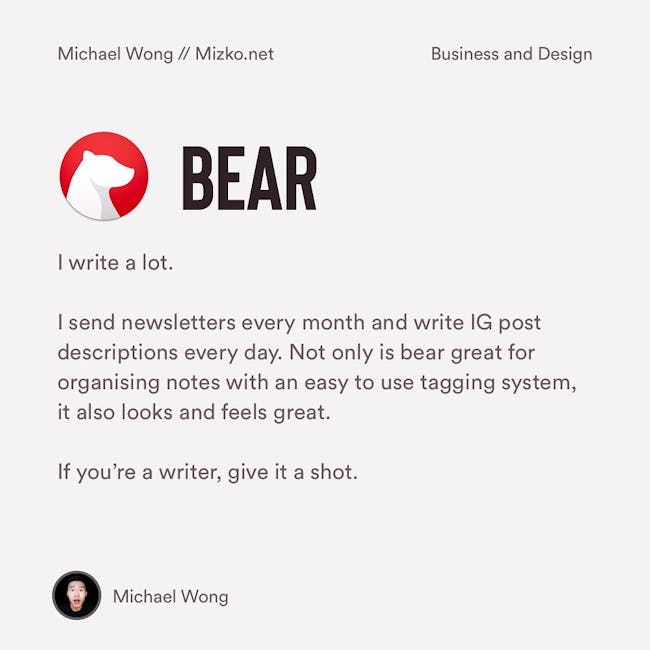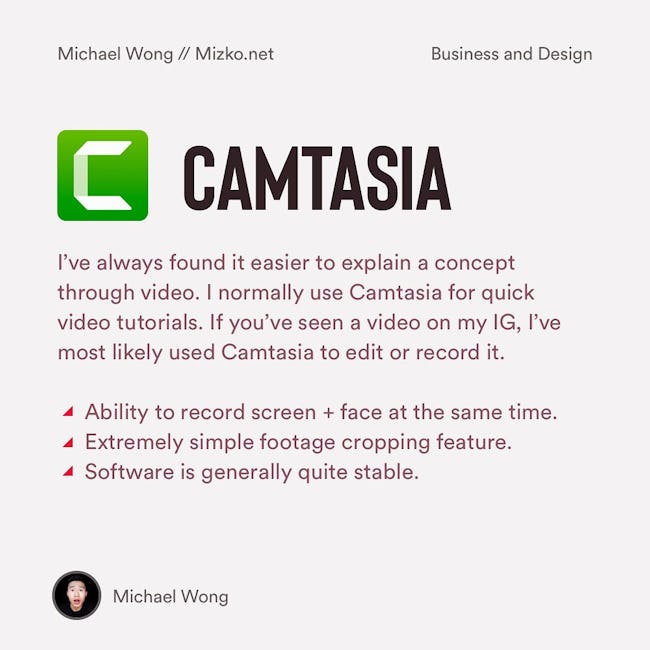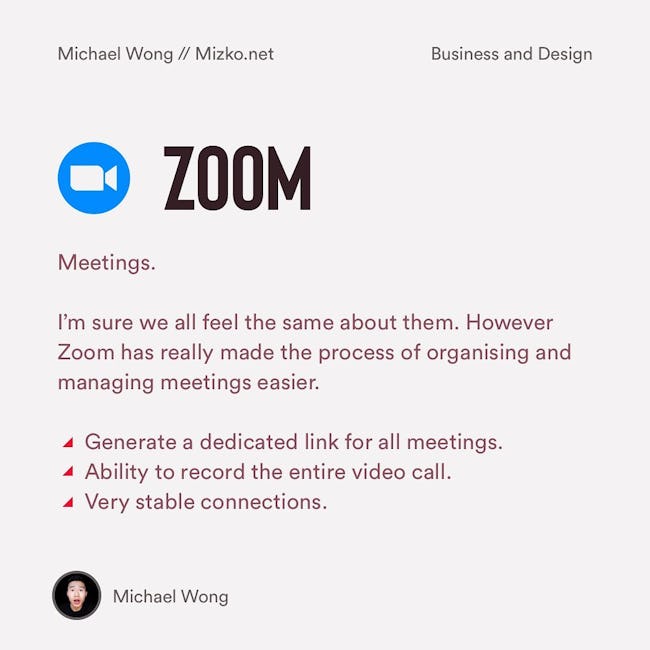 5 TOOLS UX DESIGNERS MUST USE
TOOLS ARE JUST TOOLS -STEVE JOBS
Tools are important but they should not be idolised. They only add value to the output, not the outcome.
We all know where I stand in terms of outcomes and outputs
FIGMA
I've been a long time Sketch user but as of yesterday, I've made the switch. Main reason being:
No 'syncing' to InvisionApp required.
No need to worry about 'file sizes'.
Live collaboration (I needed this for an existing proj)
Design, prototype and inspect all in one interface!
WEBFLOW
I miss Visual Studio Code. However Webflow has time after time proved to me it was the better solution to coding from scratch. Main reason being:
Hosting is seamlessly integrated. No need for FTP.
If you can code, visually coding is twice as fast.
Managing 4 sites with them is mind-blowing easy.
Extremely responsive support team.
Interactions are easily built within Webflow.
BEAR
I write a lot.
I send newsletters every month and write IG post descriptions every day. Not only is bear great for organising notes with an easy to use tagging systen it also looks and feels great.
If you're a writer, give it a shot.
CAMTASIA
I've always found it easier to explain a concept through video. I normally use Camtasia for quick video tutorials. If you've seen a video on my IG, I've most likely used Camtasia to edit or record it.
Ability to record screen + face at the same time.
Extremely simple footage cropping feature.
Software is generally quite stable.
ZOOM
Meetings.
I'm sure we all feel the same about them. However Zoom has really made the process of organising and managing meetings easier.
Generate a dedicated link for all meetings.
Ability to record the entire video call.
Very stable connections.
More booklets by Michael Wong
More Design booklets
Your recently viewed booklets
See all booklets