Booklet
5 Steps to proofread your content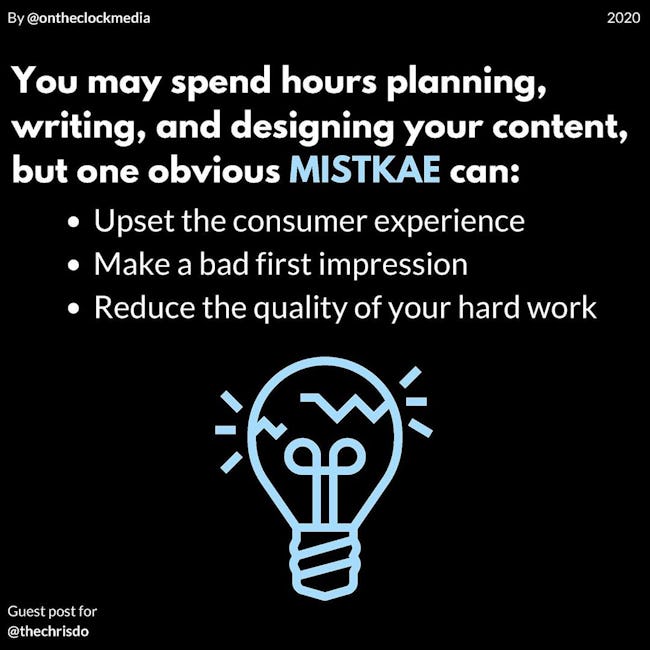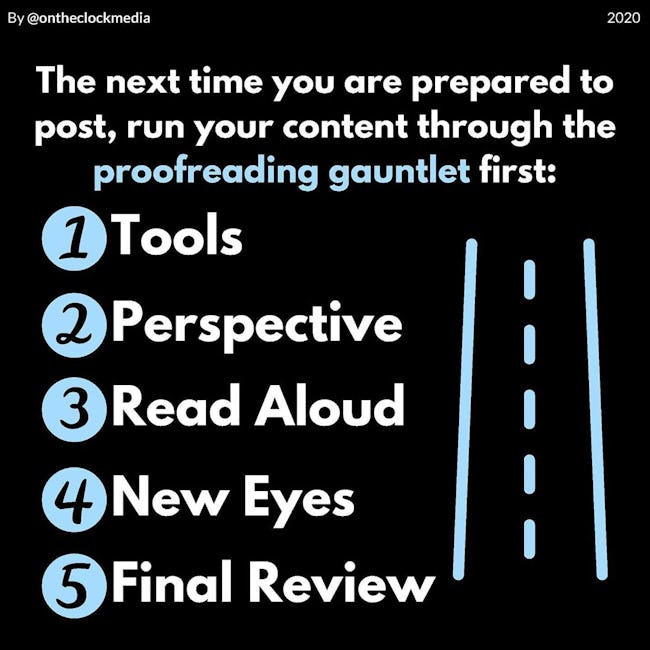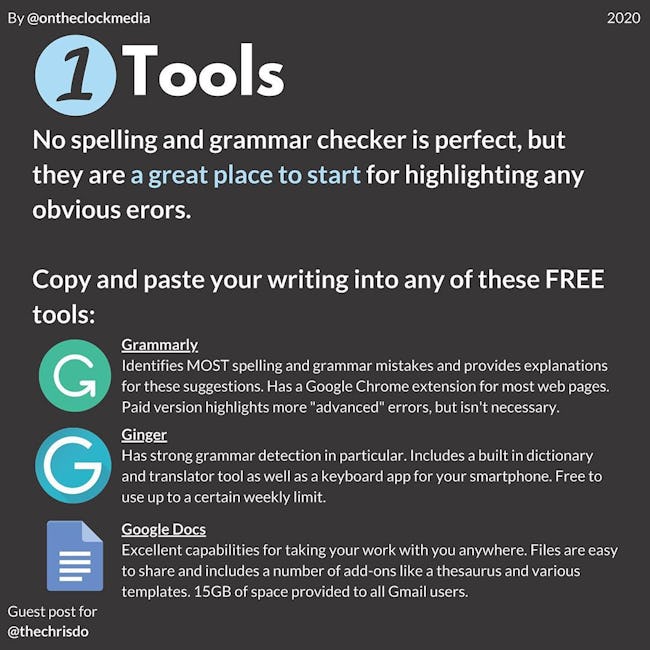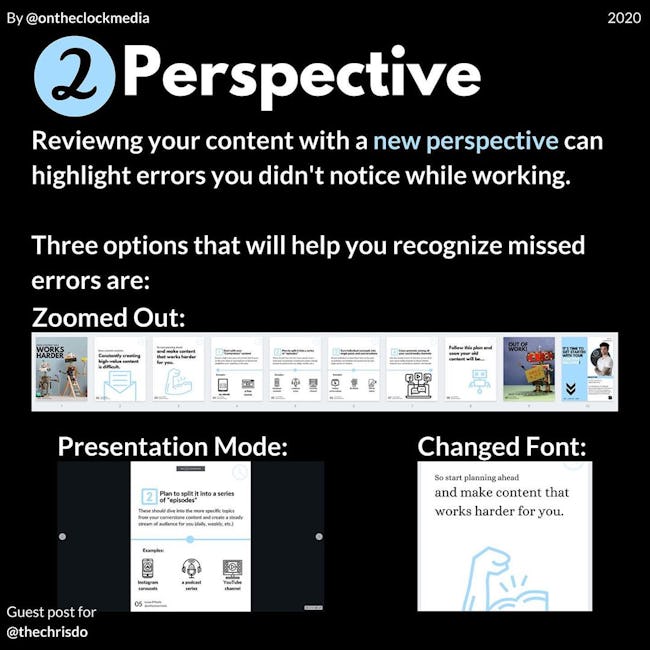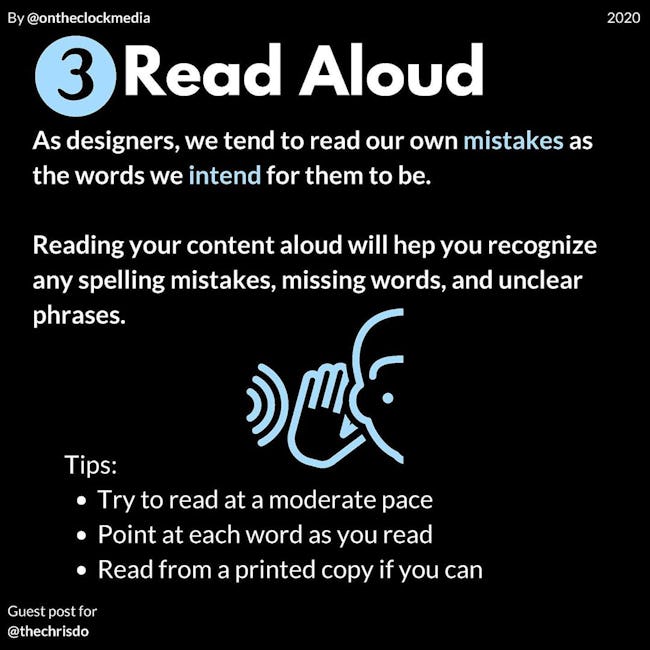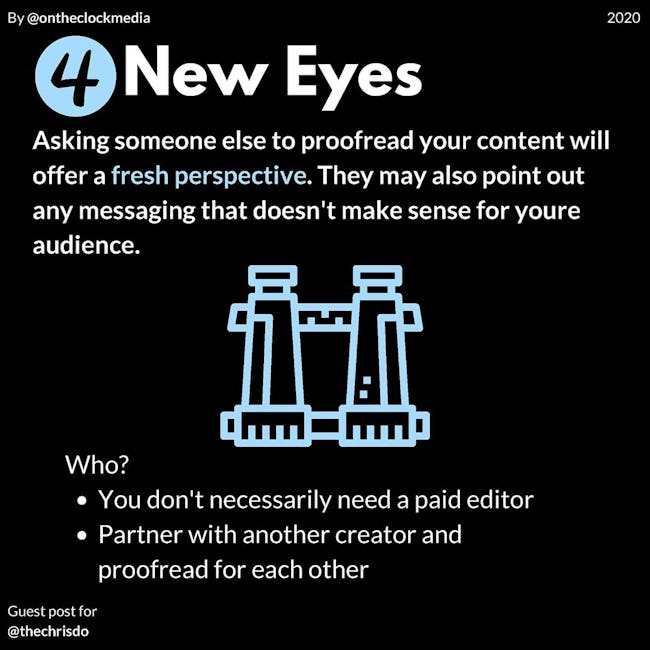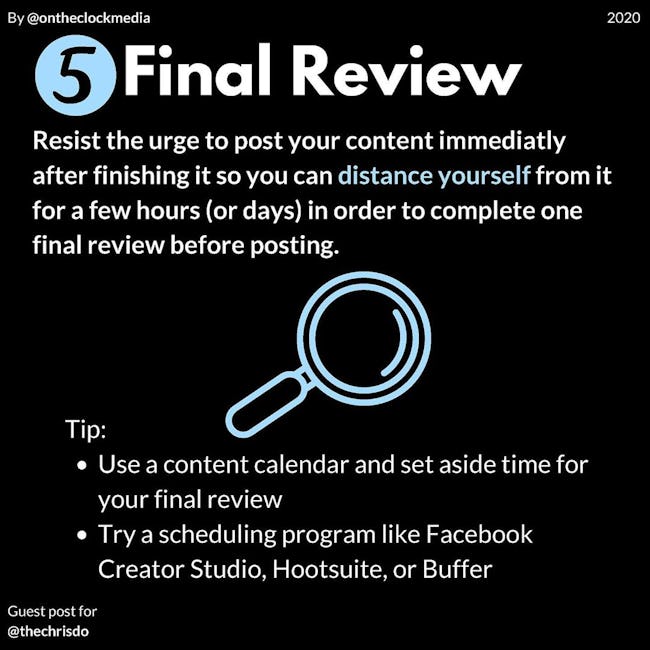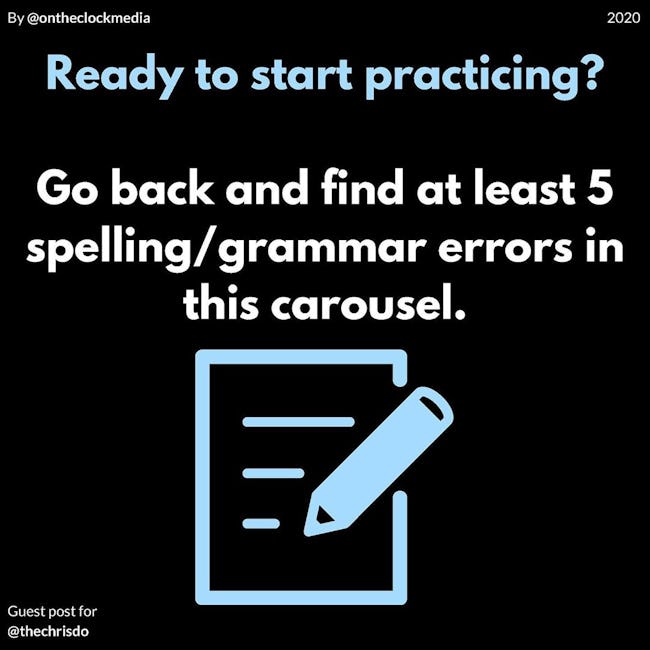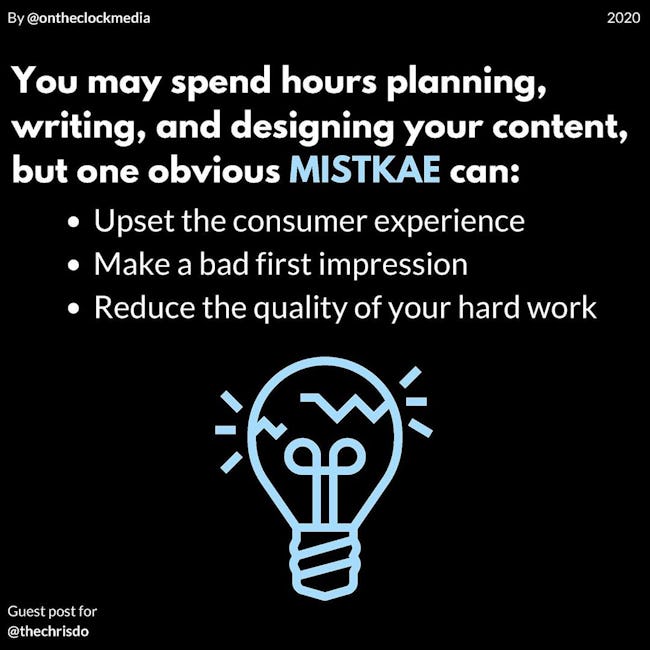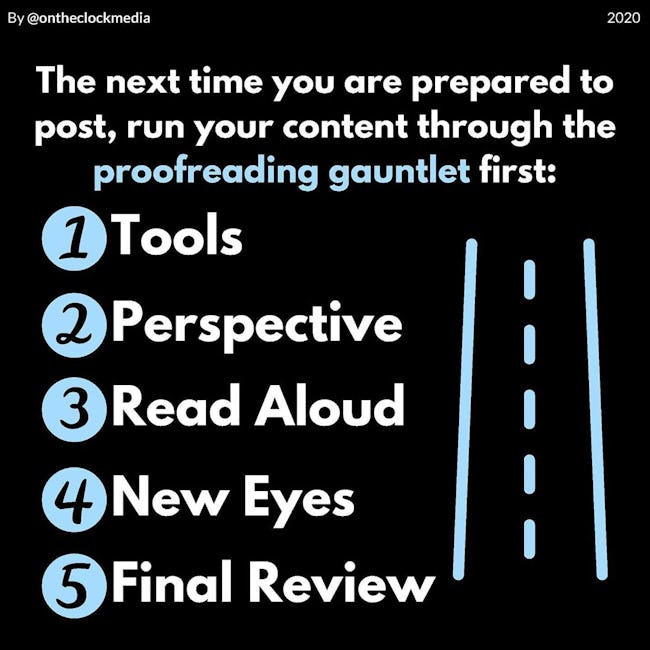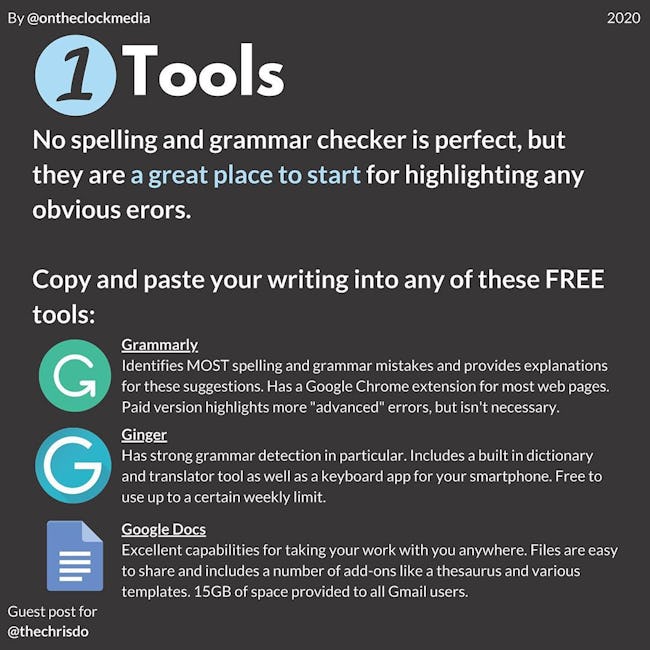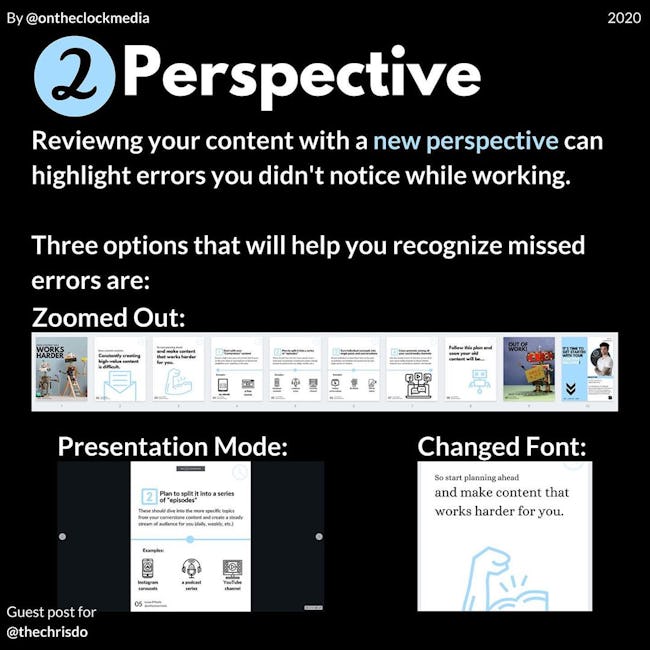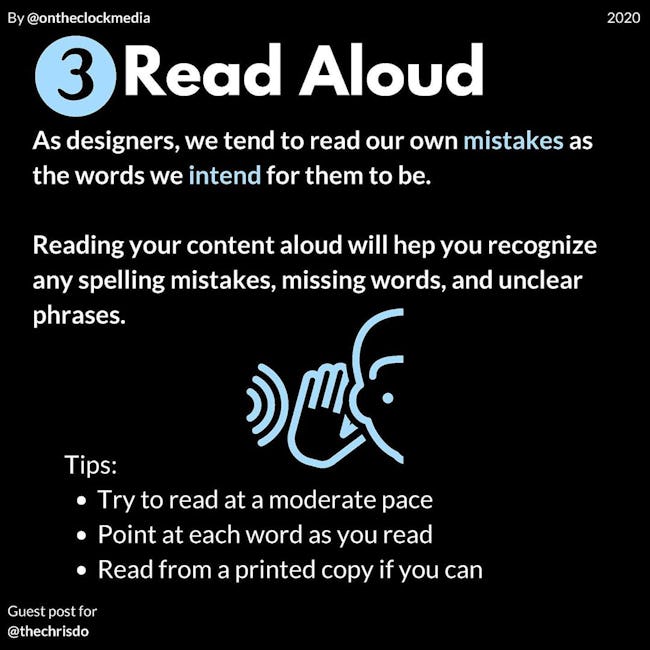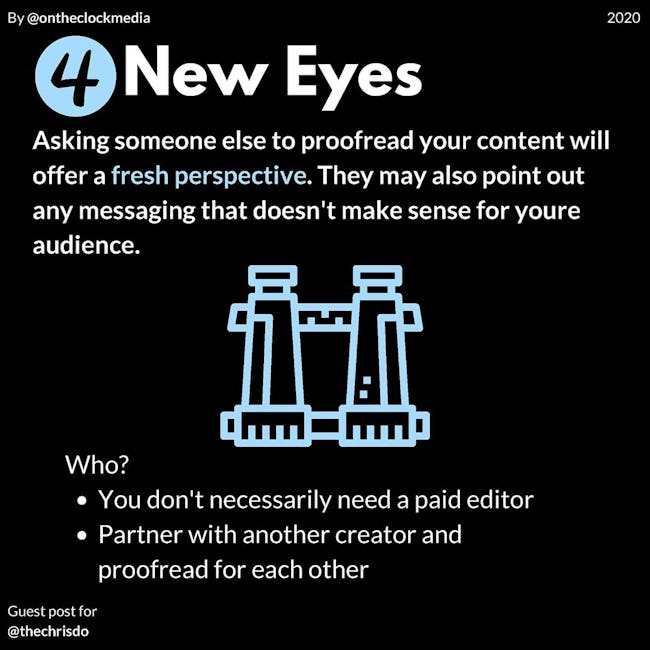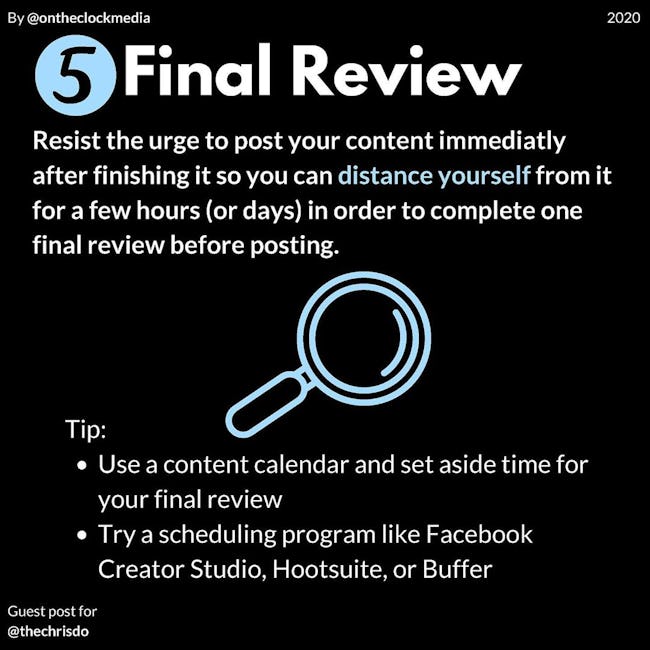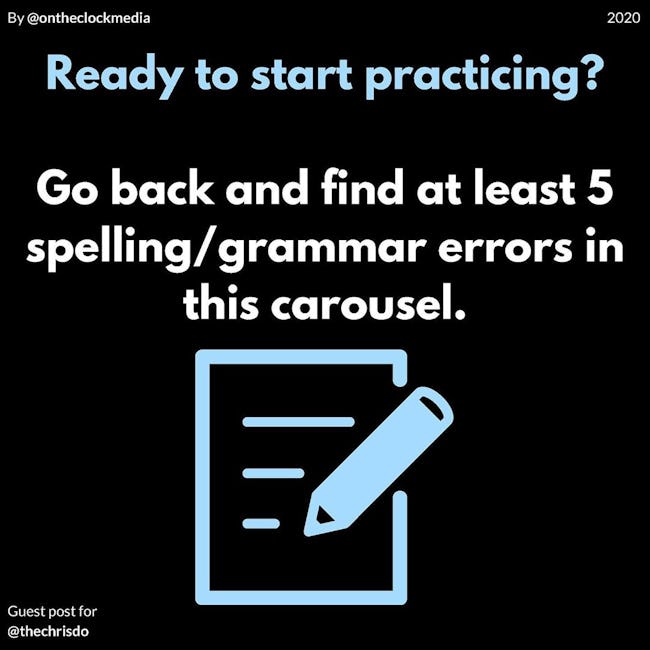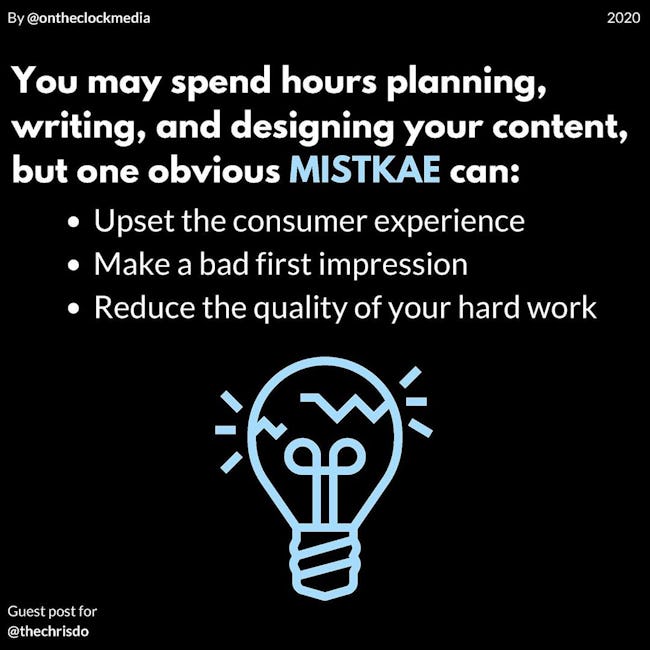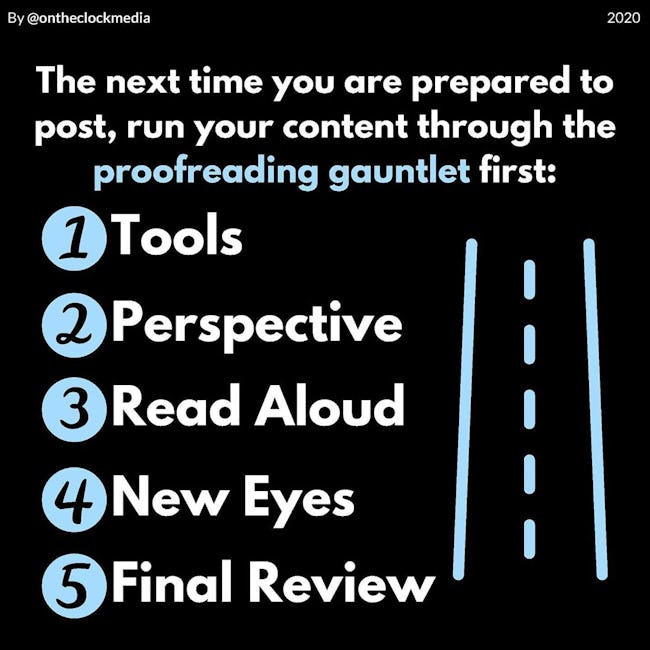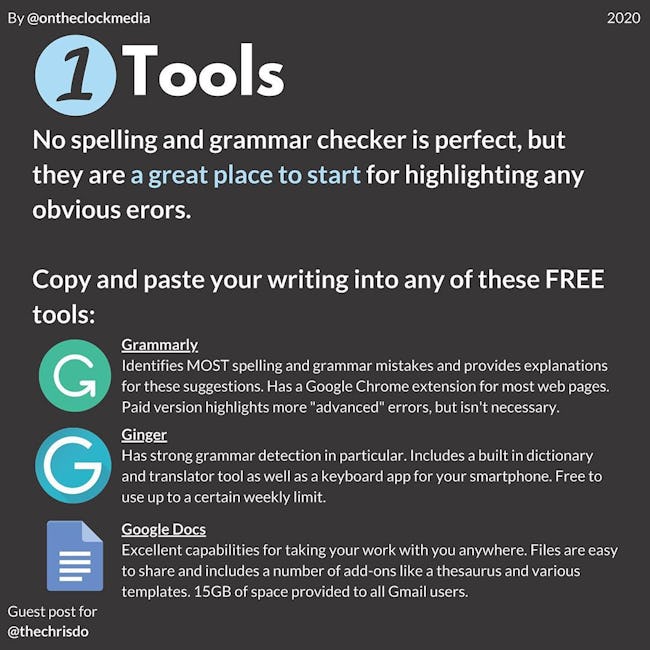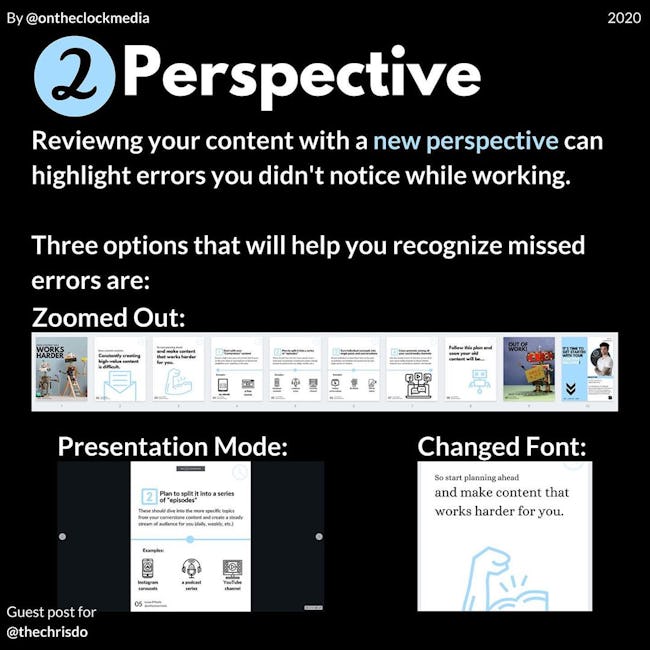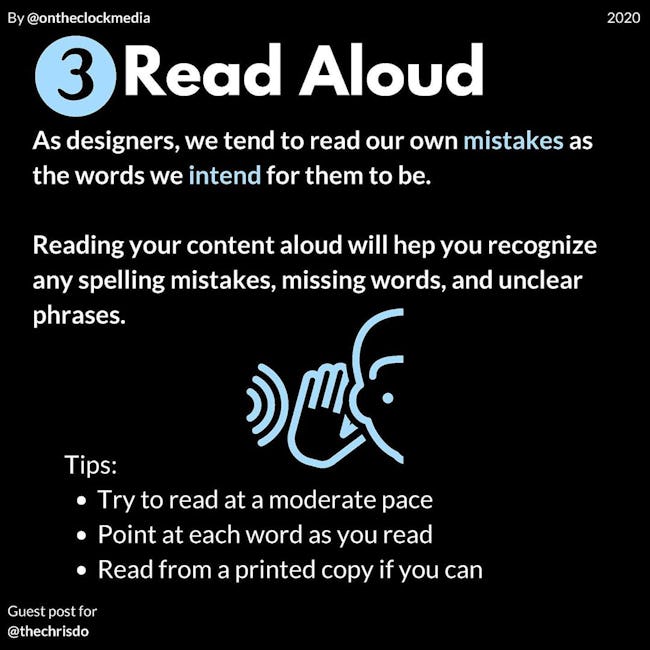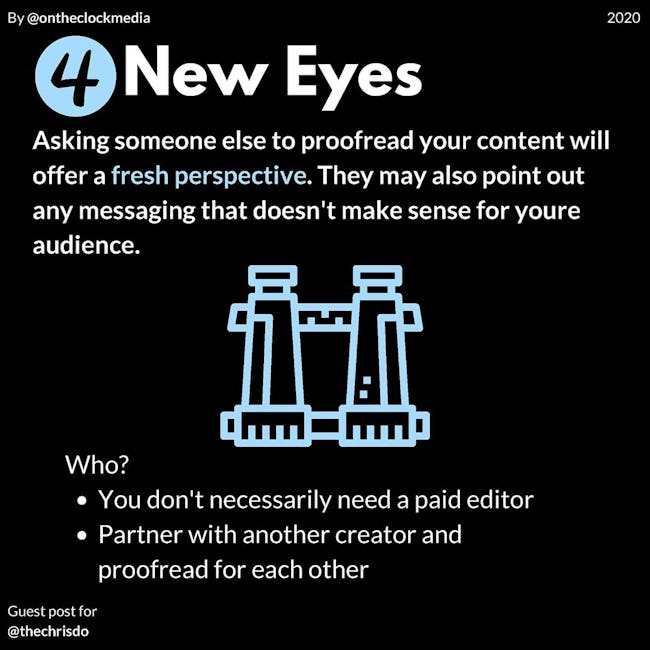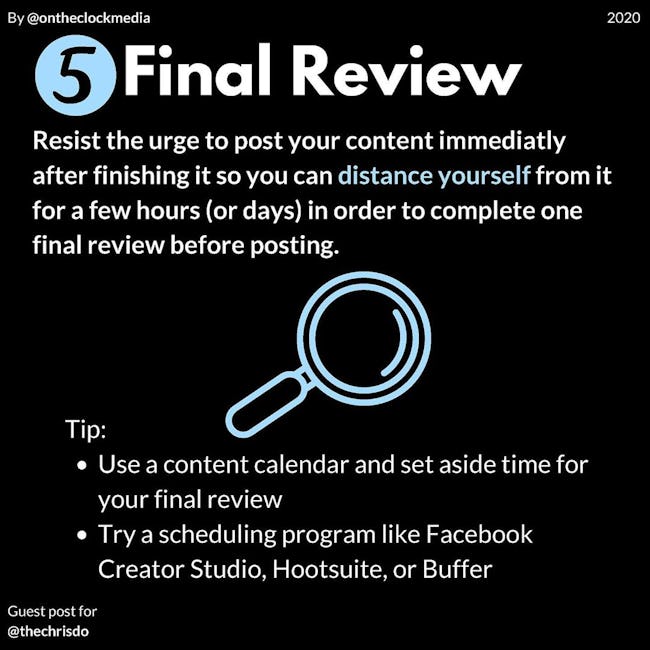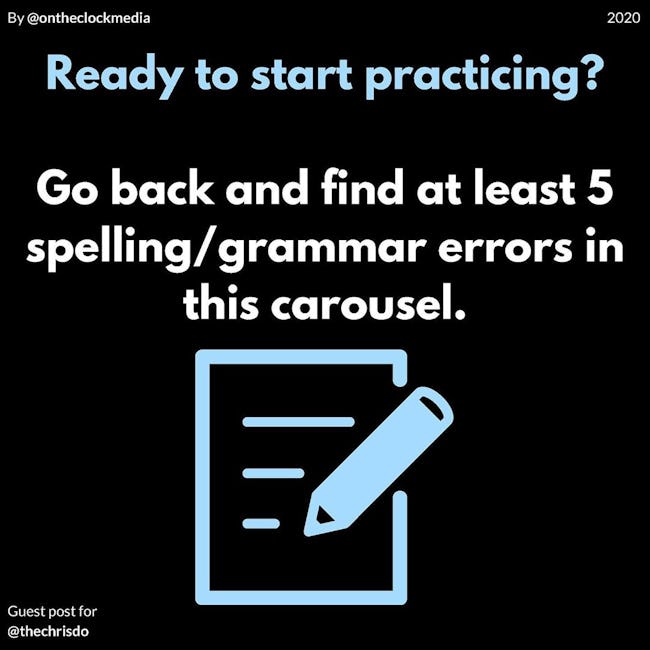 You may spend hours planning, writing, and designing your content, but one obvious MISTAKE can:
Upset the cunsumer experience
Make a bad first impression
Reduce the quality of your hard work
The next time you are prepared to post, run your content through the proofreading gauntlet first:
Tools
Perspective
Read Aload
New Eyes
Final Review
1. Tools
No spelling and grammar checker is perfect, but they are a great place to start for highlighting any obvious errors.
Copy and paste your writing into any of these FREE tools:
Grammarly
Ginger
Google Docs
2. Perspective
Reviewing your content with a new perspective can highlight errors you didn't notice while working.
Three options that will help you recognize missed errors are:
Zoomed Out
Presentation Mode
Change Font
3. Read Aload
As designers, we tend to read our own mistake as the words we intend for them to be.
Reading your contetn aloud will help you recognize any spelling mistakes, missing words, and unclear phrases.
Tips:
Try to read at a moderate space
Point at each word as you read
Read from a printed copy if you can
4. New Eyes
Asking someone else to proofread your content will offer a fresh prespective. They may also point out any messaging that doesn't make sense for youre audience.
Who?
You don't necessarily need a paid editor
Partner with another creator and proofread for each other
5. Final Review
Resist the urge to post your content immendiatly after finishing it so you can distance yourself from it for a new hours (or days) in order to complete one final review before posting.
Tips:
Use a content calendar and set aside time for your final review
Try scheduling program like Facebook, Creator Studio, Hootsuite, or Buffer
Ready to start practicing?
Go back and find at least 5 spelling/grammar errors in this carousel.
Trust me.
I'm an English teacher.
More booklets by Chris Do
More Marketing booklets
Your recently viewed booklets
See all booklets