Booklet
5 RESEARCH METHODS! To Get Inspired By Users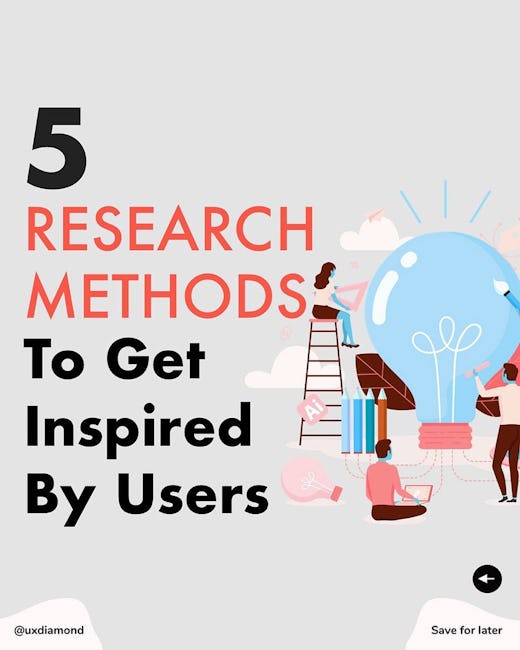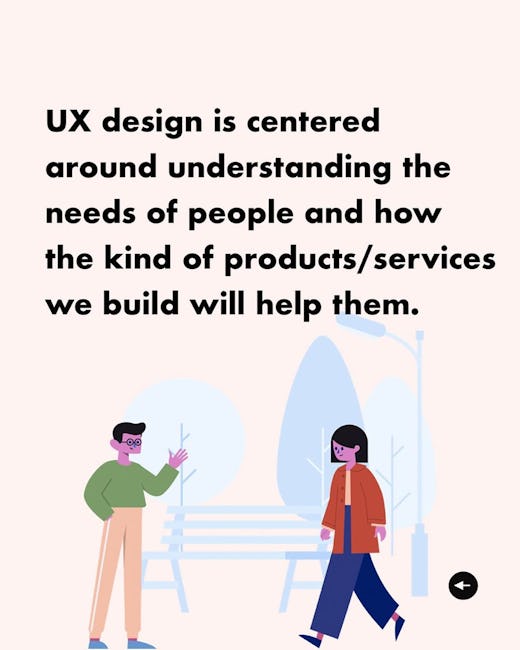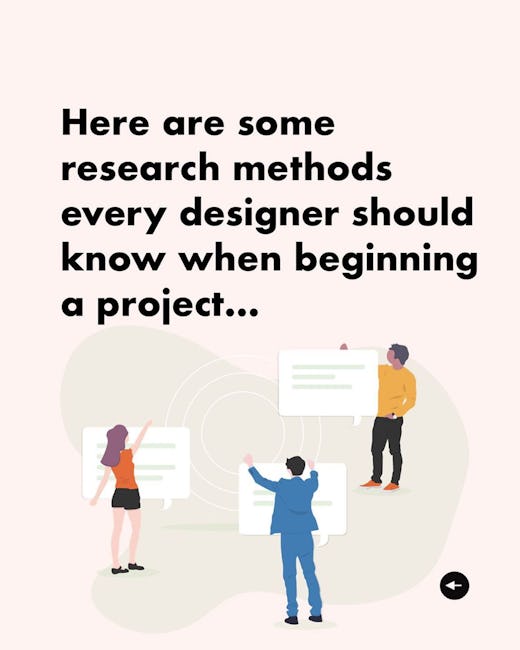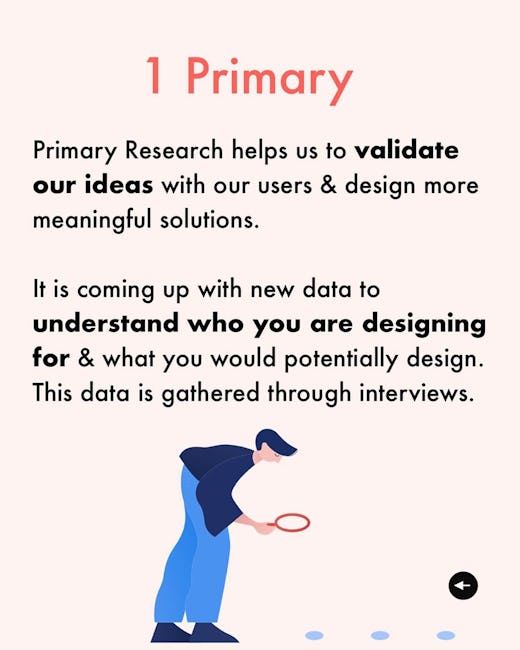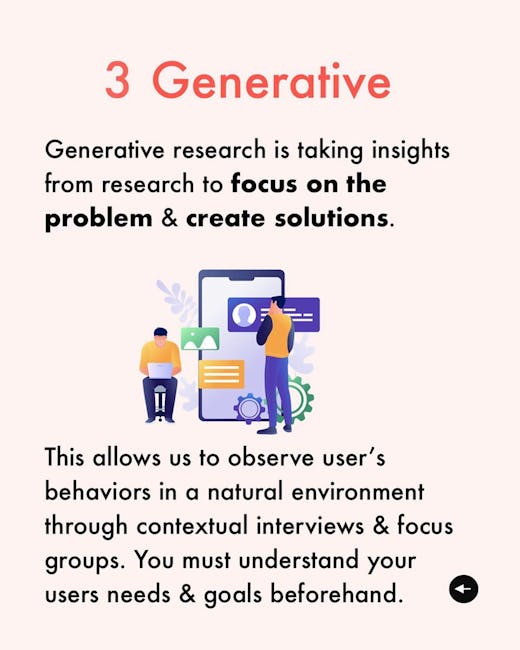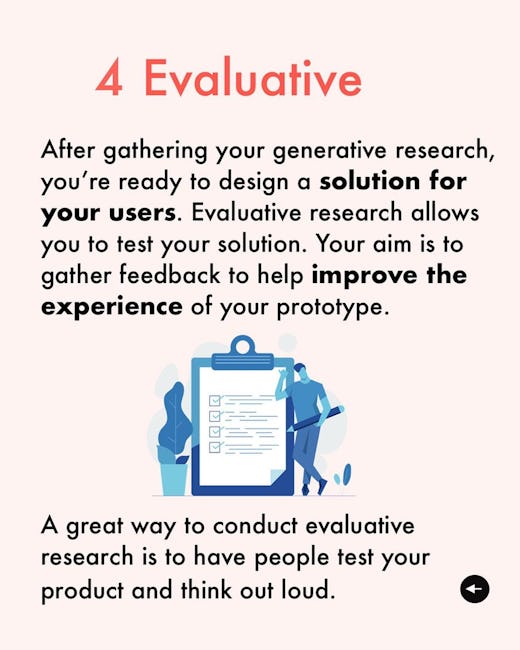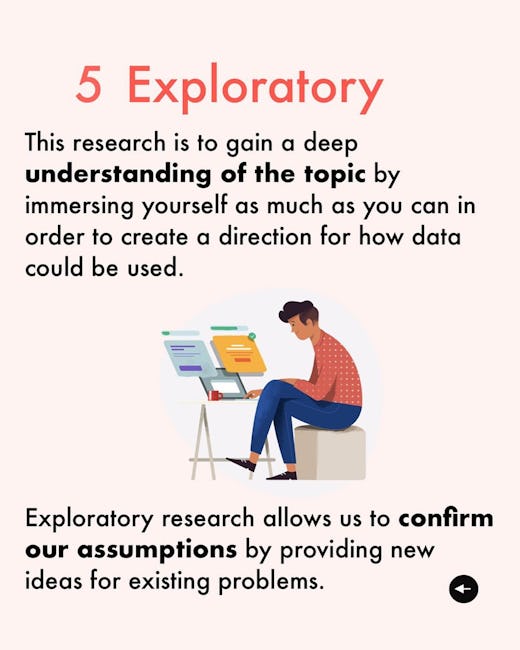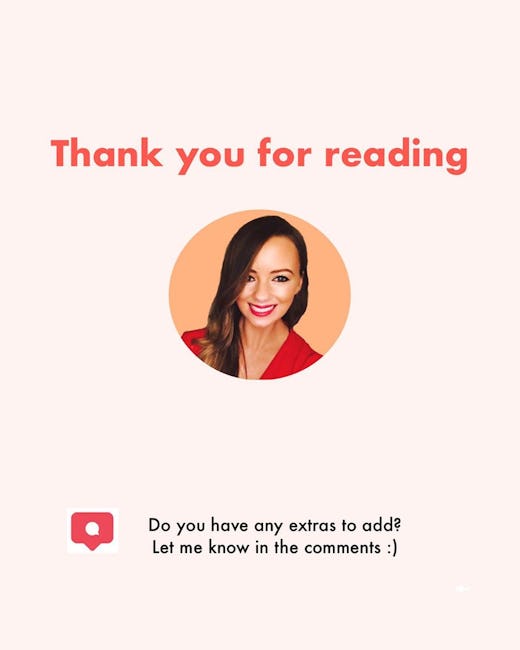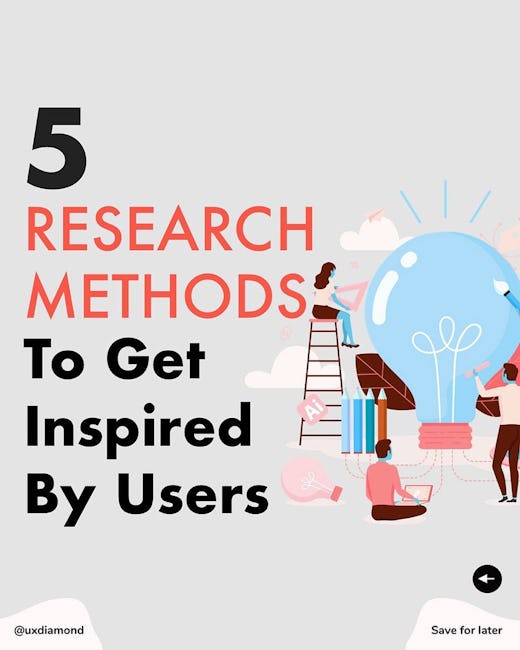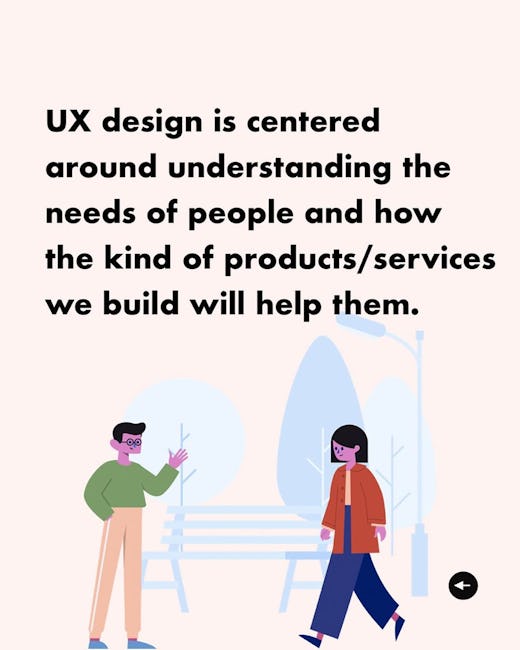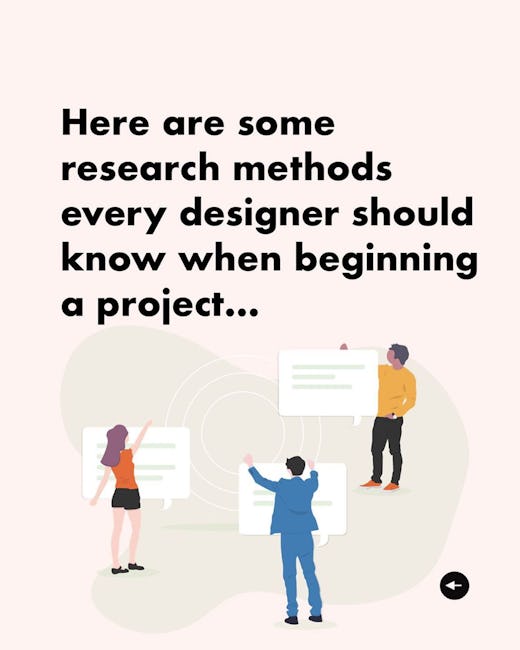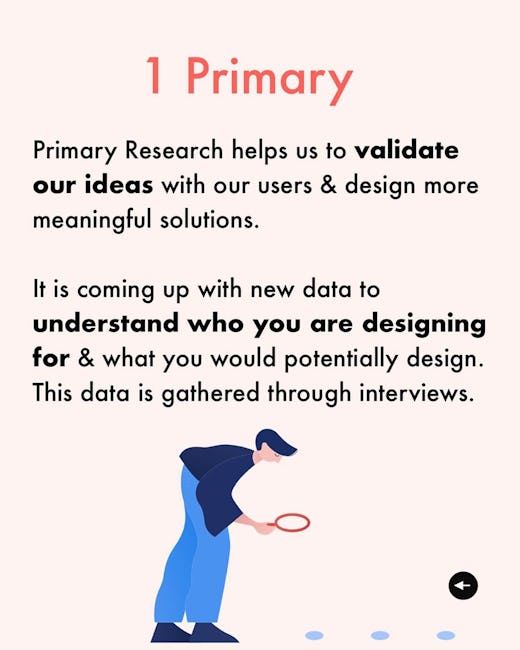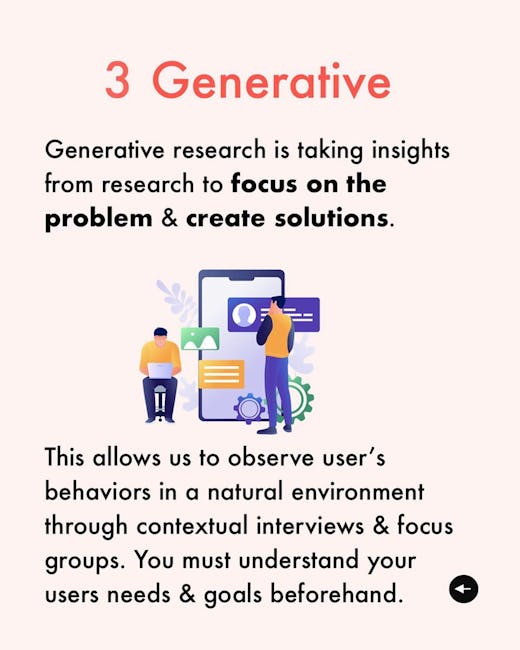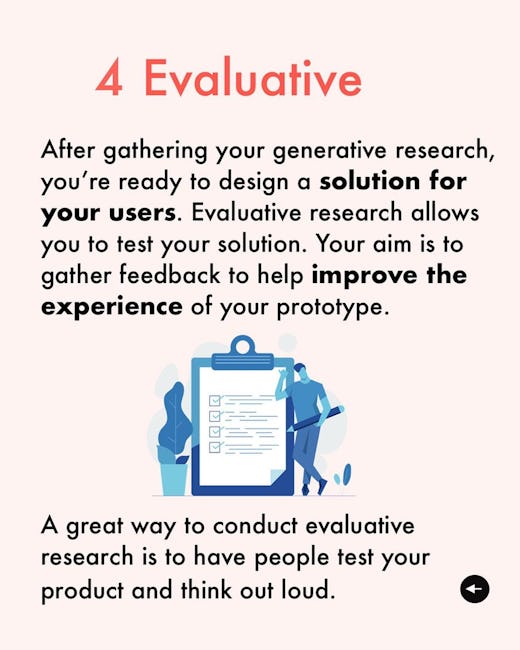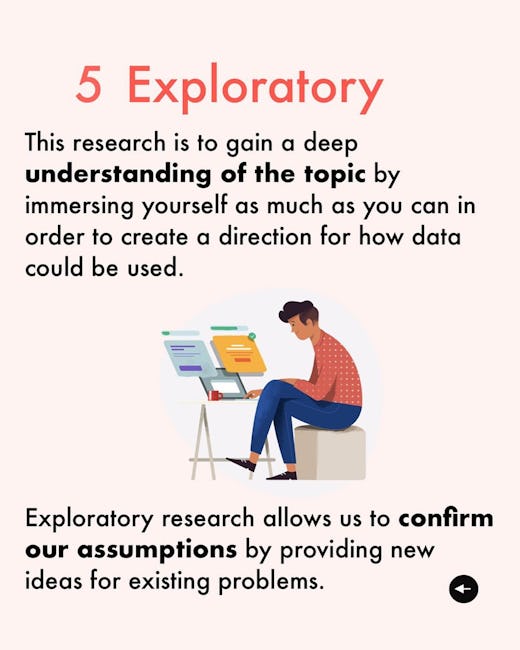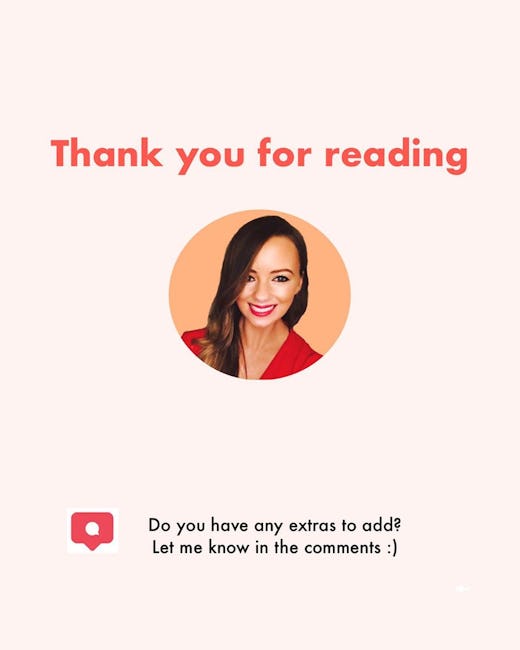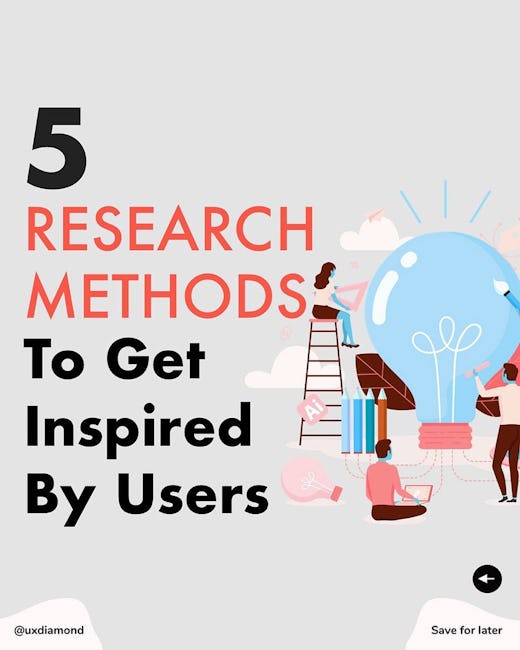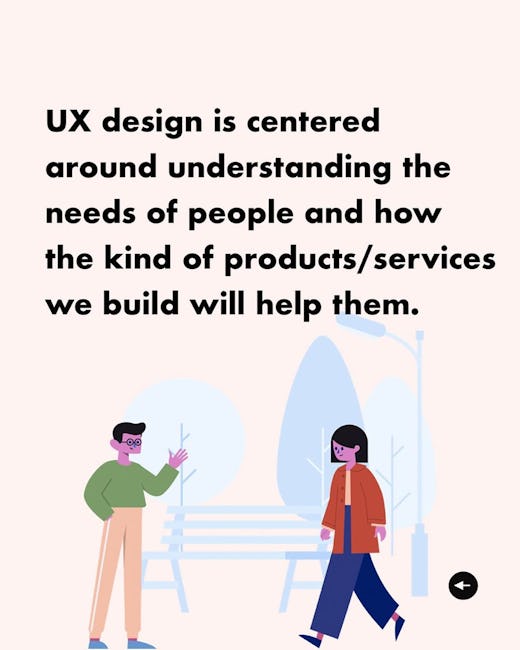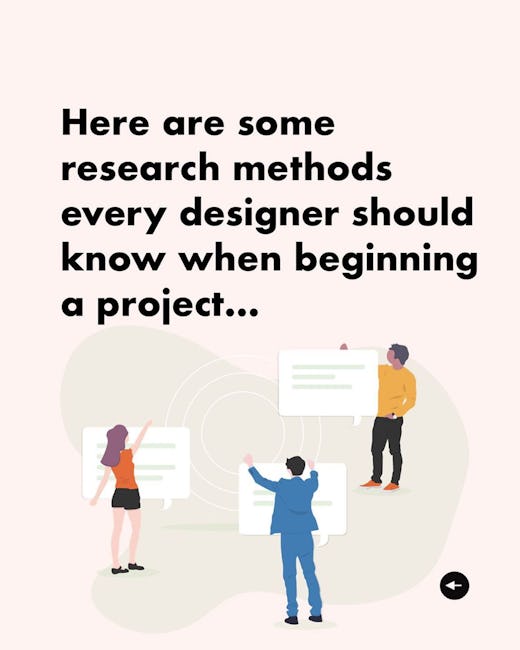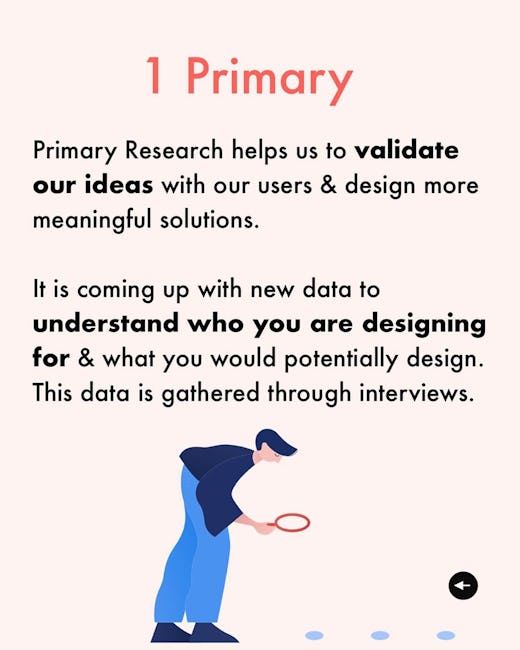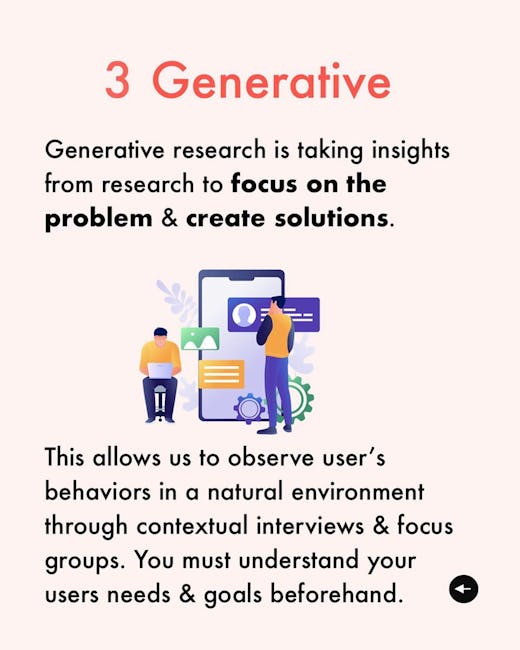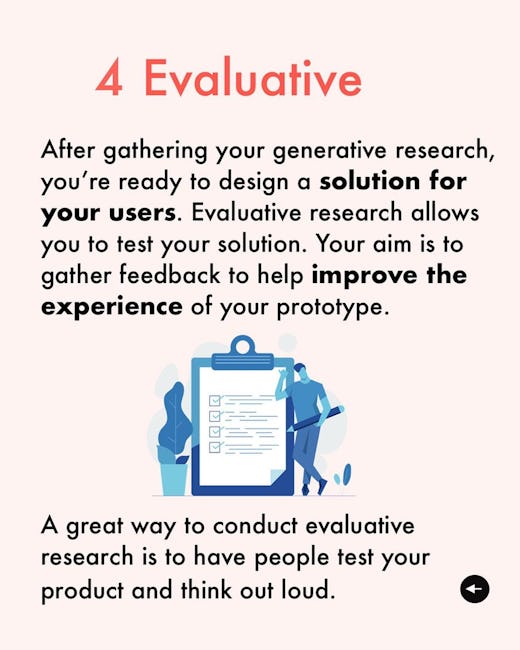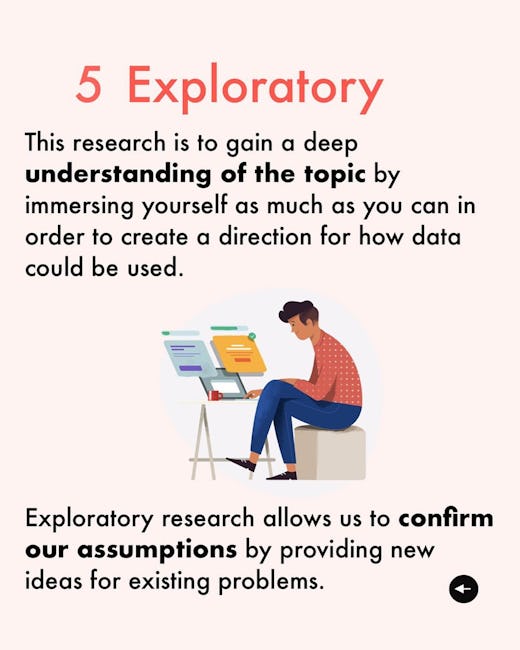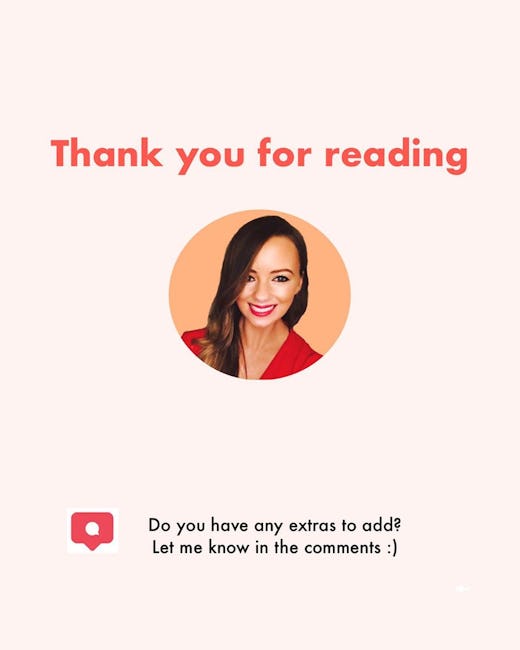 5 RESEARCH METHODS! To Get Inspired By Users
UX design is centered around understanding the needs of people and how the kind of products/services we build will help them.
Here are some research methods every designer should know when beginning a project...
Primary
Primary Research helps us to validate our ideas with our users & design more meaningful solutions.
It is coming up with new data to understand who you are designing for & what you would potentially design. This data is gathered through interviews.
Secondary
Secondary research can create a stronger case for your design choices & provide more insight into what you learned during primary research.
Secondary research is using existing data > books, or articles to support your design choices.
Generative
Generative research is taking insights from research to focus on the problem & create solutions.
This allows us to observe user's behaviors in a natural environment through contextual interviews & focus groups. You must understand your users needs & goals beforehand.
Evaluative
After gathering your generative research you're ready to design a solution for your users. Evaluative research allows you to test your solution. Your aim is to gather feedback to help improve the experience of your prototype.
A great way to conduct evaluative research is to have people test your product and think out loud.
Exploratory
This research is to gain a deep understanding of the topic by immersing yourself as much as you can in order to create a direction for how data could be used.
Exploratory research allows us to confirm our assumptions by providing new ideas for existing problems.
Thank's for reading & thank's so much to the amazing guests for participating! Do you have any extras to add? Let me know in the comments :)
More booklets by Laura Coughlan
More Design booklets
Your recently viewed booklets
See all booklets