Booklet
5 Questions with Stephen Gates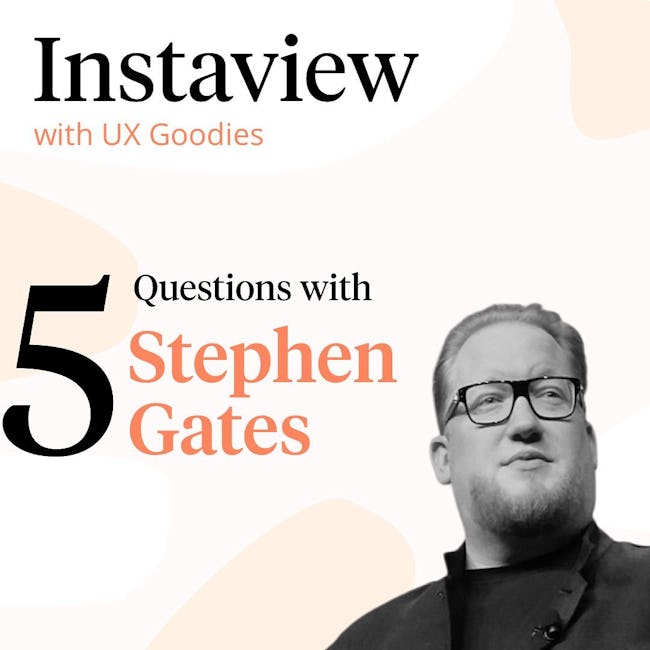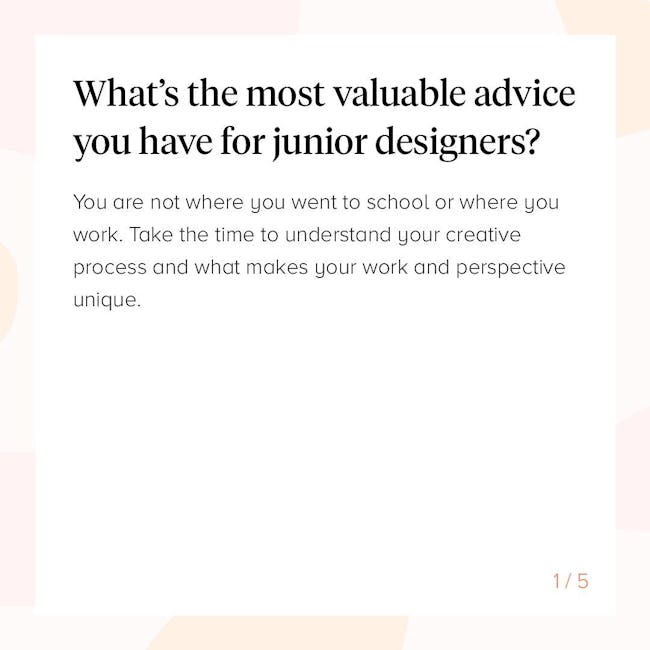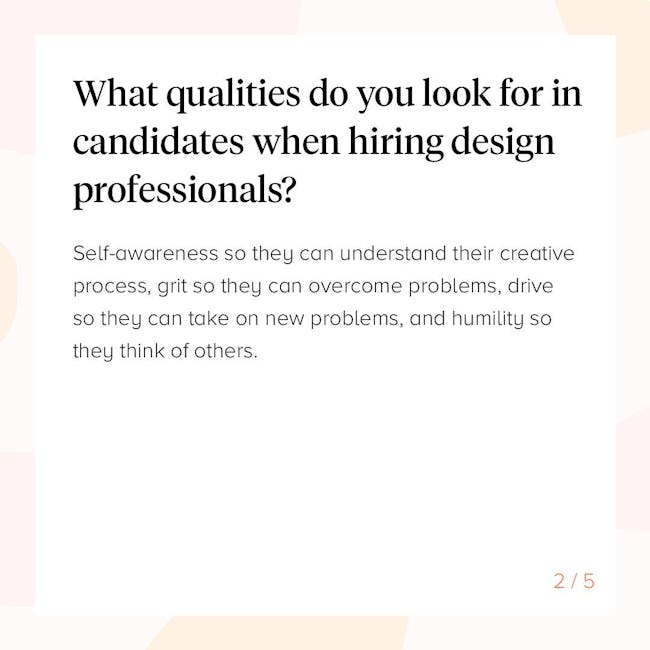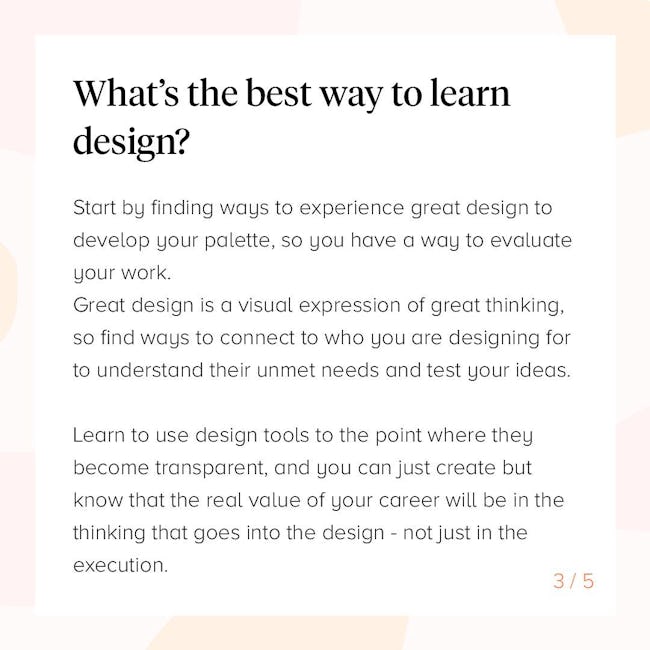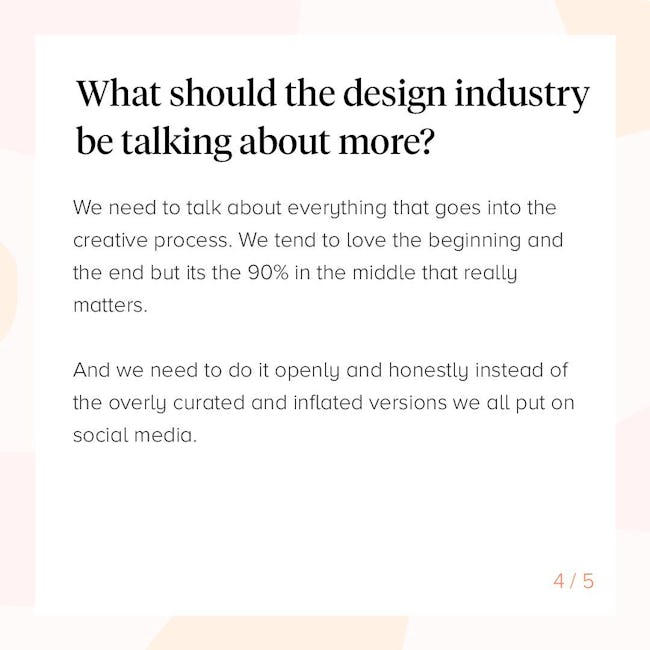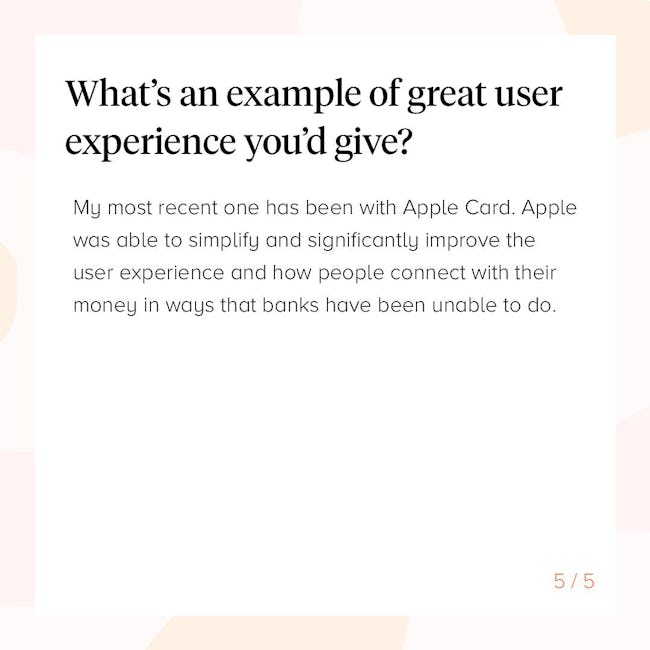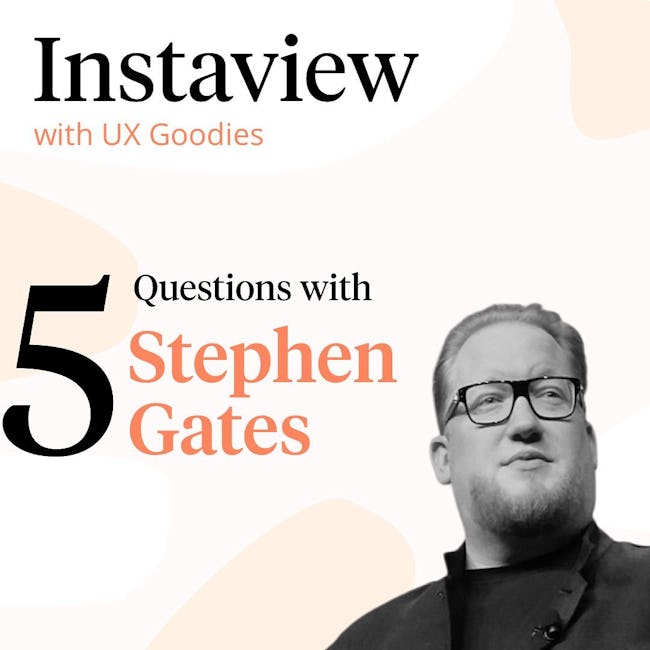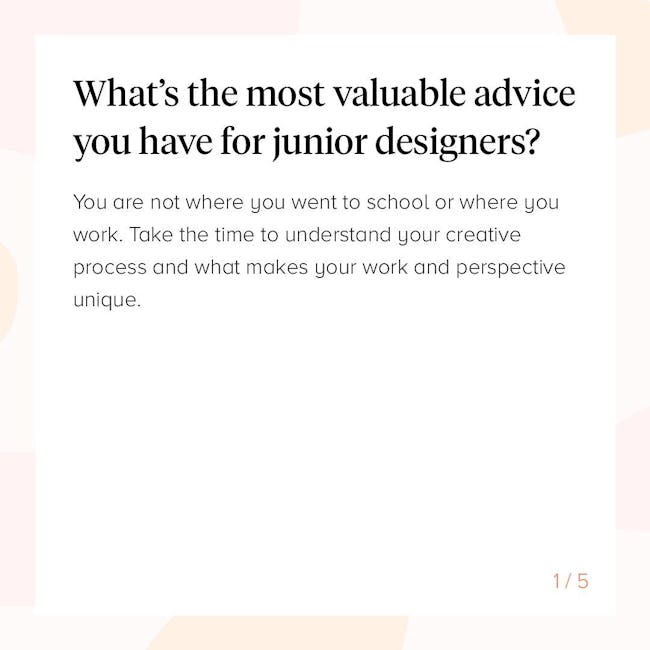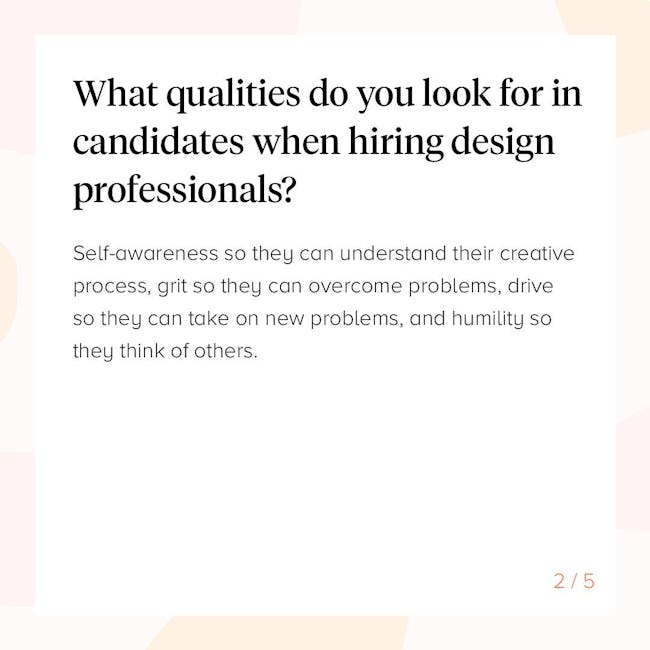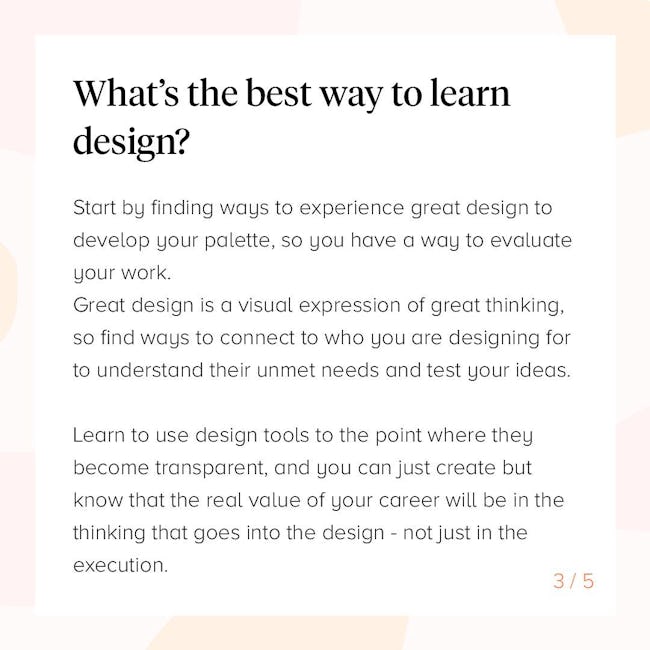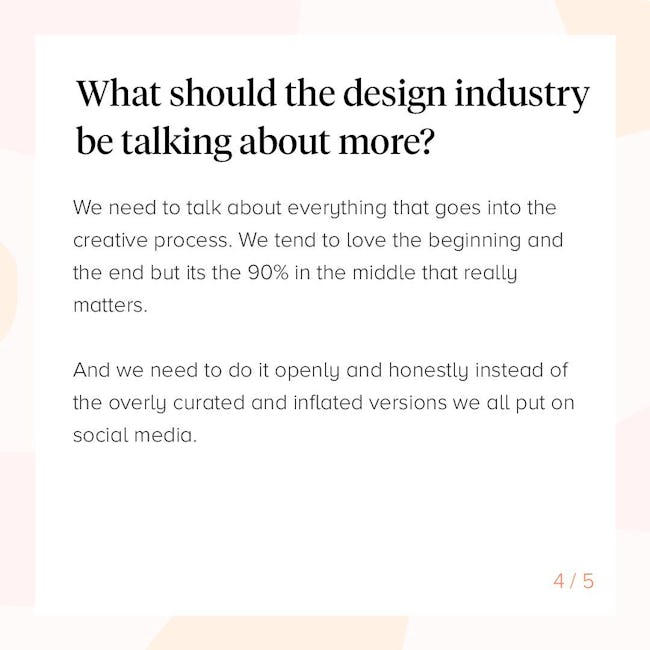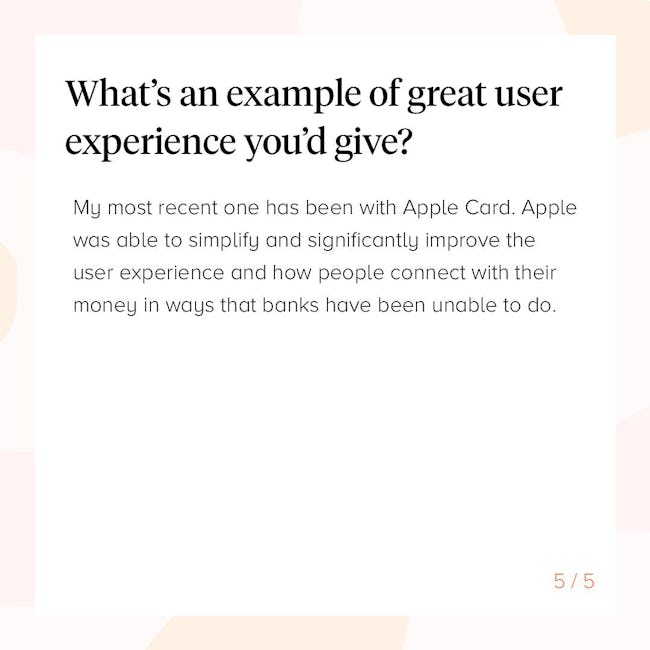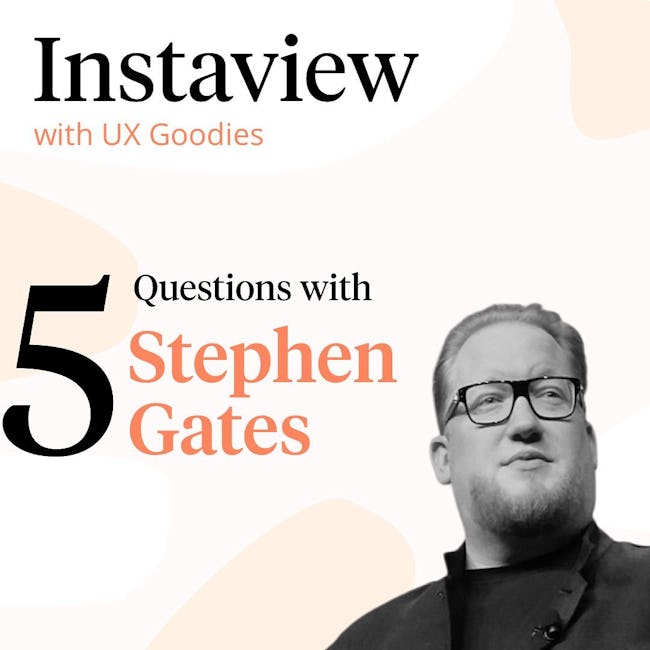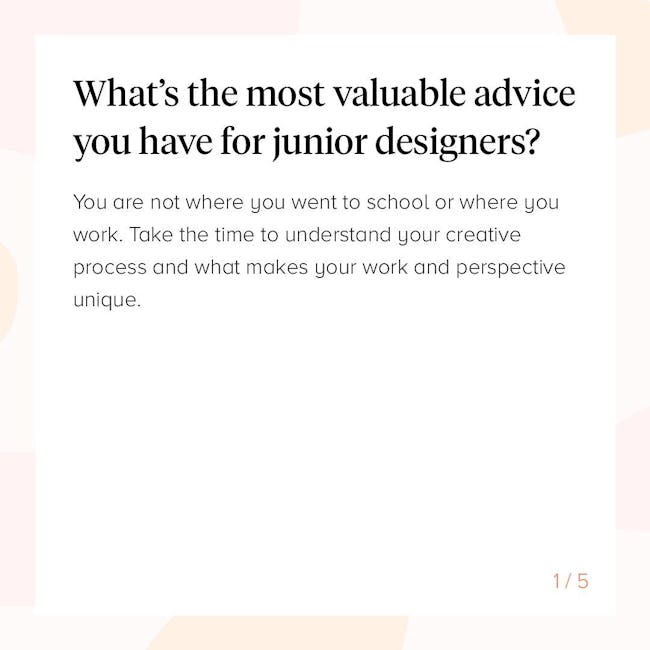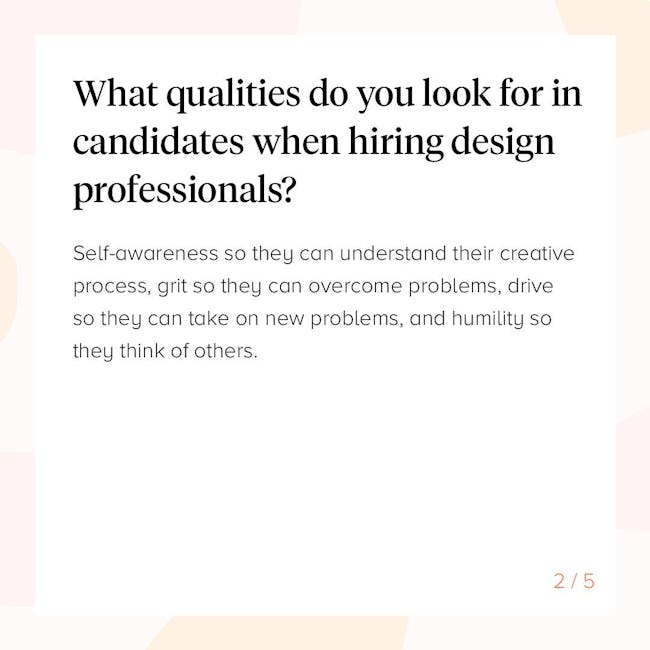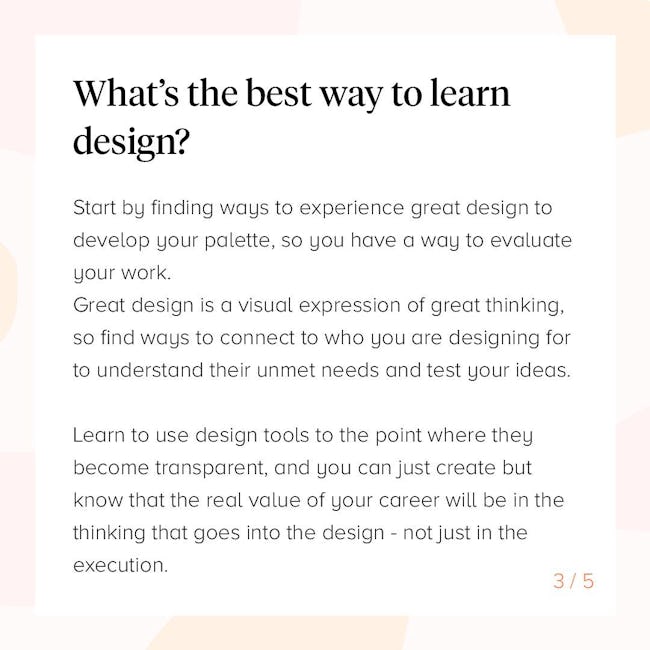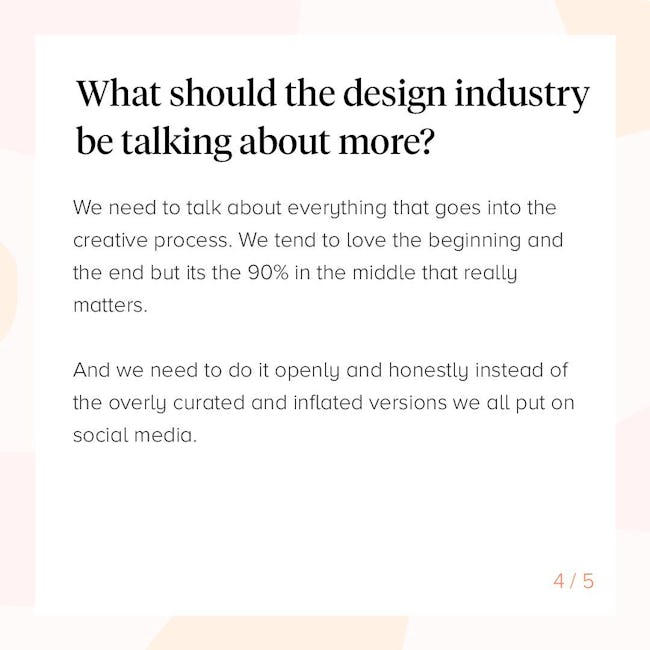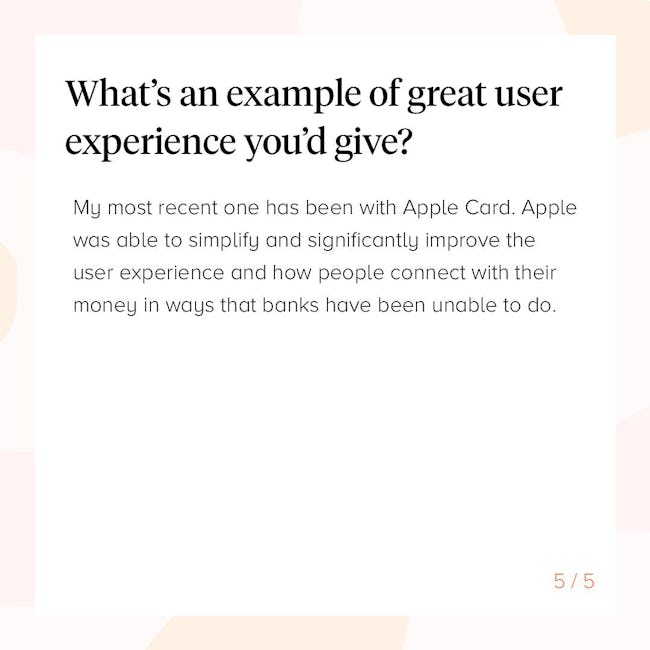 5 Questions with Stephen Gates
What's the most valuable advice you have for junior designers?
You are not where you went to school or where you work. Take the time to understand your creative process and what makes your work and perspective unique.
What qualities do you look for in candidates when hiring design professionals?
Self-awareness so theu can understand their creative process, grit so theu can overcome problems, drive so theu can take on new problems, and humility so theu think of others.
What's the best way to learn design?
Start bu finding wags to experience great design to develop your palette, so you have a wau to evaluate your work. Great design is a visual expression of great thinking, so find wags to connect to who you are designing for to understand their unmet needs and test your ideas. Learn to use design tools to the point where theu become transparent, and you can just create but know that the real value of your career will be in the thinking that goes into the design - not just in the execution.
What should the design industry be talking about more?
We need to talk about everything that goes into the creative process. We tend to love the beginning and the end but its the 90% in the middle that really matters. And we need to do it openly and honestly instead of the overly curated and inflated versions we all put on social media.
What's an example of great user experience you'd give?
Mu most recent one has been with Apple Card. Apple was able to simplify and significantly improve the user experience and how people connect with their money in wags that banks have been unable to do.
More booklets by Ioana Adriana Teleanu
More Design booklets
Your recently viewed booklets
See all booklets